Check out our favourite Irish tracks of the week below!
John Francis Flynn, 'Mole In The Ground'
Award winning Irish singer and instrumentalist, John Francis Flynn, has released the infectious indie tune, 'Mole In The Ground', kicking off the releases from his forthcoming album, Look Over The Wall, See The Sky, which will be released via River Lea Recordings on November 10 2023. 'Mole In The Ground', a cover of an American anti-establishment folk song recorded by Bascom Lamar Lunsford in 1928, evokes the rebellious energy John felt in his home of Dublin during a time when it was being "torn to shreds by property developers and vulture funds."
This interpretation of the track features erratic guitar and synth, while a steady drum beat grounds the track. The abrupt sound of a solo string piece closes the track, in a hauntingly beautiful manner. The music video, directed by Peadar Ó Goill, also portrays a huntingly beautiful yet mundane stroyline - a perfect accompaniment to the release.
Speaking about the track, John explains: "I was drawn to this song for its almost hallucinatory, anti-authoritian spirit at a time when Dublin was being torn to shreds by property developers and vulture funds. Nothing much has changed there if I'm honest, but there's always hope when people are willing to fight for their communities. I wanted to get to grips with the rebellious energy I felt in the city through the jagged arrangement and to highlight the visceral language used in the song by speaking the lyrics as opposed to singing them."
Advertisement
Fontaines D.C., 'Twinkle' (Whipping Boy cover)
Currently on the US leg of their opening performance tour with the Arctic Monkeys, Fontaines D.C. have released a deluxe edition of their number one UK and Irish album Skinty Fia, entitled Skinty Fia go deo. The deluxe album includes a number of covers, including the Fontaines version of Whipping Boy's 'Twinkle'.
The track sees lead singer Grian Chatten take a much more subdued approach, allowing the music and lyrics to really speak for themself. An undeniable approach to the track, the Dublin-based group have captured the emotion of the words sung with a perfect bed of paired back guitar, and slowly building drum beats. Background vocals also add an incredible extra dimension to Chatten's lead vocal performance.
Advertisement
Chubby Cat, 'Kissin' In The Valley-O'
Chubby Cat does not hold back in her latest single, 'Kissin' In The Valley-O'. The incredible alt-pop dance tune goes in on the Irish housing crisis, with a catchy hook and danceable beats to boot. Addictive lyrics like "Maybe I just want a home/Somewhere I can call my own/Really I just want a future/That isn't decided by you," push back against the baby boomer view that Gen Z "just isn't working hard enough."
Speaking about the track, Cat says: "I wanted to create a song that was relevant to me and the people around me in terms of growing up in our 20's and 30's. KITVO talks about the housing crisis and the struggles people face when trying to rent somewhere to live that's not too expensive, too damp or unsafe, worrying about having money for food or money for electricity, breathing in all kinds of mould and getting sick as a result, trying to keep relationships going when you live with housemates who you don't get along with etc.
"Using a modest home studio, sampling things like pencils tapping on the table top and scraping blue tac wrappers up and down, myself and Kris wanted to capture a new energy in this song. It makes me very happy that I'm able to release a song that was made with one of my closest friends in his home with nothing fancy, just real conversations and genuine feelings and emotions. Creating songs that are relatable for myself, other indie Artists and other people in general is really important to me and I like to think we've done that with this new track."
Named one of our Hot For 2023 Irish Acts back in 2022 - clearly we weren't wrong about this one.
Advertisement
Rebel Phoenix, 'Planet X' feat. Rach
Since the release of his debut album R.E.B.E.L. over a decade ago, Dublin rapper Rebel Phoenix has consistently earned praise for his cutting-edge beat production and revolutionary lyricism. The rap aficionado returns with a new album Museum, released today, featuring Rach on the standout track 'Planet X.' Rhyming over a blend of ambient sound and layered breakbeats, Rebel's rapping is both hard-packed and carried out with a savvy smoothness.
There's an emotional undercurrent to his poeticism, as he throws in lines like, "I was drowning in my sorrow hoping I'd be fine tomorrow." His razor-sharp lines are given room to breathe as Rach's rich and climbing vocals climb on the chorus, singing, "Trying to find the light in me / the constellation's incomplete." The deft dublin rapper is already an underground icon, yet with this new sound it seems he's emerging from the shadows – or rising from the ashes.
Melina Malone, 'Naive'
Melina Malone is a force to be reckoned with - and her new single 'Naive' does nothing but completely lock that in. The Dublin born Irish-Greek R&B artist lays down incredibly slick vocals on her latest release, together with a powerhouse belt and groovy beats, the combination makes for a track kept on constant repeat.
Advertisement
Speaking about the track, Malone says: "Naive is another really special one from the album. I wrote this with musician/producer Steven McCann in 2019 and it's been a regular appearance in my live sets since then. I brought the demo to Adam Shanahan in 2022 at the very start of the album record, (it was the first track we worked on) and he did such a sublime job on production. It's the opening track from the album and the beginning of the story for me so I wanted really dramatic, orchestral strings for the intro, (with the help of Ryan Hargadon on keys) building tension and placing the listener right in the story. The production and beat is very heavily inspired by 90's R&B girl groups like SWV, Brownstone and Destiny's Child. I love the emphasis they place on intricate soulful harmonies, and you can hear the harms are STACKED, there are layers upon layers in there and I wanted them to be a main feature in the mix, sitting right up there with the bass or keys.
"It tells a story of the breakdown of a relationship and how you can sometimes lose yourself in the process of that. This track is the catalyst for the journey this woman goes on to get back to herself and her femininity."
DeCarteret, 'Belly' feat. Bricknasty
Describing herself as "a short lady from Clare," DeCarteret packs quite an unexpected punch. Her sound is hard to label, but that's how she's been turning heads and ears since the release of debut EP, Cumming And Crying On The Bathroom Floor, released this May. Returning to work alongside her original collaborator and fellow BIMM alumni Bricknasty, 'Belly' is a hypnotic earworm.
The neo-soul musician's gentle drawl lolls over the liquidy production of the track – a distinctive touch of Bricknasty's. DeCarteret switches from self-deprecating, slow-speak vocals to a hypnotic soprano that evokes a feeling of floating over troubled landscapes. She experiments with instrumentals, seeming to take inspiration from traditional Irish music and its love of thin strings. The drawn-out, tortured violin on the track is an ode to her love of classical music and adds to the almost horror-movie-like atmosphere of the track.
Advertisement
Selu, 'For You'
With a sound that draws comparisons to the likes of Frank Ocean and Fela Kuti, neo-soul solo singer-songwriter and producer Selu is an easy listen. His flavourful vocals and velvety, guitar-centred tracks are the kind you could float away on, with his latest release 'For You' being no exception. Selu's debut EP Duality emerged in 2020, and since then he has consistently produced addictive tunes with his adept production hand.
"Too much life is passing me by, can't stay inside while I'm still alive," Selu sings on the chorus of 'For You,' as a choir-like harmony of his own vocals surrounds his lyrics. Clean electric guitar notes guide and define the song, while his lush voice serves as the ambiance of the track. Selu creates the kind of emotion-inducing sound backed by a rich wall of sonic layers. He drops into an expansive timbre at times, crooning over the bridge, "This life's not just for you," before he soars off into dreamy hymns.
Tara Devi, 'brickwall'
Dublin-based artist Tara Devi is one of the most interesting R&B artists out of Ireland at the moment. Her second single 'brickwall', out today, is a beautifully haunting R&B soul track with gorgeous production and deep-cutting, self-directed vocals about human connection and introspection. The track is accompanied by a female-centred release gig at The Grand Social, fittingly billed with the title, "What's Underneath Your Brickwall?", that aims to promote vulnerability while uplifting Irish female artists within the industry.
Advertisement
Of the song, Tara says, "'brickwall' is a song that deals with the necessity of self-reflection and realisation that you often run away from yourself and your emotions, but realising that you need to turn around and face them. We can take the overall tone of the song as a way of me talking to and convincing myself to be vulnerable, and that is okay to do so."
Mick Flannery, 'Push The Cart'
Mick Flannery has today released his eighth studio album, Goodtime Charlie. Along with this comes a track particularly treasured in the Hot Press offices - 'Push The Cart'. The folk ballad is both nostalgic and deeply emotive in equal measures. Flannery's vocal over a simple acoustic guitar is enough to get the hairs to stand up on the back of your neck - but when you combine the lyrical content, and the gritty belts - you'll need a bucket for the tears we're weeping.
"The release of Goodtime Charlie on Oh Boy Records, marks the first international artist on the legendary label that was started by John Prine in 1981," Will Russell notes in his review of Flannery's newest release. "Pressure? You better believe it, especially when you discover that the Mark Twain of songwriting, Prine himself, remains their North Star when deciding who they sign to the label.
"Yes, massive pressure indeed. However, this is Mick Flannery – eight albums in, with almost two decades of relentless gigging and enthralling audiences under his belt. He is more than battle-hardened and a master craftsman to boot."
Advertisement
Seamus Fogarty. 'They Recognised Him'
Irish folk singer-songwriter Seamus Fogarty had some big announcements this week: he's releasing a new EP called Hee Haw later this year and announced a series of headlining shows around Ireland and the UK. He shared the EP's lead single 'They Recognised Him' alongside the announcement, and it's a striking spoken word track that is as amusing as it is unsettling. With a video out today that Fogarty called "the video of [his] dreams", it's an exciting new venture for the Co. Mayo native.
"I got into the idea of doing a spoken word track after spending a good portion of 2021 and 2022 listening to early 90s hip hop while collaborating on the soundtrack to an Irish movie called 'Sunlight' with my friend Barry Ward. Ordinarily I would be far too self-conscious to make something like this, but I found myself really enjoying this slightly new approach to writing lyrics and the story just fell on to the page. It started out being quite humorous but the lockdown and the months following it were so tough, I wanted to write a song with a really solid backbone that would serve as a message to myself and to whoever else might listen."
Advertisement
Cian Ducrot x Matteo Romano, 'Part Of Me'
Cian Ducrot is absolutely everywhere suddenly, ever since he began his stratospheric rise to stardom via opening for Ed Sheeran and releasing his debut album Victory last month. Victory includes the original version of 'Part of Me', a Lewis Capaldi-esque piano ballad in which Ducrot equips his singularly emotive tone. But this special version includes a duet with the 21-year-old Italian singer Matteo Romano, in which Romano adds some warm Italian during the verse and joins Ducrot in English on the final chorus. It's a collaboration of international proportions, further cementing Ducrot as an artist whose global aspirations are not too far out of reach.
Lol Tolhurst x Budgie x Jacknife Lee, 'Ghosted At Home' feat. Bobby Gillespie
Forming a tantalising trio for the release of collaborative album Los Angeles, due November 3, The Cure's Lol Tolhurst, Budgie (formerly of Siouxsie and the Banshees) and producer Jackknife Lee recruit Primal Scream's Bobby Gillespie for their newest album single. 'Ghosted At Home' details a toxic relationship and its entrapment, illustrated by the track's claustrophobic, murky instrumentals. The album will also feature an array of iconic voices including James Murphy, The Edge, Isaac Brock and more.
The drums swam and Gillespie's guest vocals are equally lubricous and evocative of darkness. "She's my addiction, like crucifixion," he admits on the chorus. The track is an entire breakdown, making use of clashing guitars and heavy production that somehow work as a single unit. The track, released this week, is accompanied by a B&W music video entirely filmed on doorbell cameras. Budgie reveals in a press statement about the collaboration, "It is rarer still when that story relates to a complex, dangerous and psychologically damaging relationship. To induce this feeling of empathy is perhaps the gift and skill of a great lyricist and writer. Bobby Gillespie is one of those writers."
Advertisement
Still Blue, 'Lace'
Once you've been touched by the crushing voice of frontwoman Nicole Lyons, it's hard not to dig into Irish band Still Blue's recently released debut album, All Over The Chip Shop. A fragile, desperate vocal tone embodies the vulnerable poeticism of the tune. At once heartbreakingly candid and sonically zestful, album single 'Lace' drips with indie-pop magic and rocky edges.
"Trying to feel comfortable in your sexuality whilst only being viewed as a body is so confusing as a young woman. People will do whatever it takes to feel loved, even if that means lowering their standards until they're nonexistent," shares Lyons about the track. Proving right the band's shorthand description of the 'Lace' as "a sad song about sex," it's indeed a track you can laugh and cry to – the quintessence of successful songwriting.
Lisa McHugh, 'Think About Me'
If Dolly Parton was born into Gen Z, it's no doubt it'd be through Lisa McHugh. Country-pop is personified in the singer, and her latest release 'Think About Me' is no different. The twang she exudes through lyrics like "Somedays I'm a sinner/Somedays I'm a saint/I can be a cool breeze/Or a hurricane," showing her commitment to the genre. McHugh's music makes you want to smile, and line dance a little, but most importantly, she's damn good at making it.
Advertisement
Vickers Vimy, 'Killing The Wren'
'Killing the Wren' is Vickers Vimy of County Mayo's latest single, inspired by a Federico Garcia Lorca called 'Every Song'. The acoustic guitar is Beatles-like, undeniably channelling the tenderness of the Blackbird intro before vocalist Ed Drea's croon follows the ballad of a lost artist. A beautifully mellow, yet haunting, tune that features gorgeous harmonies and a universal message about wanting to be heard as an artist.
Toria, 'Touch Me'
Irish alternative rock artist, Toria, has brought forth a melancholic and moody banger. From the opening notes, 'Touch Me' gets listeners in a chokehold. Building from layered vocals and strings to a full on rock track with driving drums and powerful bass attacking your senses.
Speaking about the track, the artist said: "This track was written in my earlier days as a musician, and is one I've become really proud of. I wanted to experiment with layering lots of harmonies, and challenged myself to write the track using the same continuous chord progression, while also building a tension throughout that would intrigue the listener. The journey I've been on with this song, from creating the demo alone in my bedroom, to recording the final track in Jejune Studios, has been such a fun experience. I feel honoured to have had so many talented people work on this song with me. It will always hold a place in my heart."
Advertisement
The Butterfly Graveyard, 'Vertigo'
Delicate and delicious, Irish alt-rock artist The Butterfly Graveyard is nestled somewhere between The Blue Nile, Jeff Buckley and the deep blue sea. Bringing their new track 'Vertigo' to listeners, the simplicity of the instrumentalism in this release really offers a chance for the unique vocal ability of frontman Terence O'Connor to shine through. Despite the lack of insane guitar solos, or unique drum patterns, the talent of each musician is very obvious - keeping the pace and allowing a moment for one musician to shine is a key talent, and one this band have captured.
Speaking about their new release, the band commented: "The idea behind this song was to find a word that captures the essence of falling in love. From the soaring heights of a new adventure all the way down to the terrible lows. I was searching for something that might represent love as an illness, a disease or a kind of malady. Something that made you feel dizzy and unsteady on your feet as you stumbled and fumbled your way through the emotional roller-coaster. I then thought of Vertigo which is a sensation that makes the person feel as though they are spinning and could fall at any moment. Ultimately it is a cautionary tale to thread carefully, watch your step, keep climbing higher and higher and remember don't ever look down."
Robert John Ardiff, 'September Road'
In the run-up to his third solo album release next month, folk singer-songwriter Robert John Ardiff has shared the final single off the record, 'September Road.' A delicate yet lyrically raw hymn about jealousy in love, the tune carries a soft folk essence with dazzling experimental edges.
Sickly sweet guitar strings contradict a warped sound quality – evidence of John Ardiff's experimental tenacity. 'Don't play me for a fool, darling, don't shovel the wound. I'll take you at face value when you stand your ground,' the singer declares, while folksy harmonica and bold trumpet sounds float around his vocals. Speaking about the purpose behind the track, John Ardiff shared he was "trying to pull the listener into this tale about how jealousy can lead us to invent stories which often border on the ridiculous."
Advertisement
Stratford Rise, 'World's Fair'
Stratford Rise out of Belfast returns with their second single 'World's Fair', and it's a piece of music that defies conformity at every turn. A scathing musical critique of business culture that ironically compares it to the technological innovations of the World's Fair, the music itself is very good. Taking a new turn every, maybe, twenty seconds, it has a steady yet complex drum line, precise guitars and nearly intelligible vocals that channel the absurdity of the Talking Heads and beyond. It's eccentric, it's loud, it defies expectation. It's one of those tracks that toes the line between so many genres it would be pointless to list them all here: it's a loud, brutal track that pulls you in and spits you out when it's done. As the band says: "Convention is complacent, and complacency gets stale."
Four Faces, 'Better Option'
Since the emergence of Dublin-based band Four Faces last year, they've caught rapid attention with their ambitious, crowd-fueling tracks and magnetic stage presence. After a sweltering summer of performing, the band has shared their newest single this week, 'Better Option,' off their eminent debut album.
What turned into an addictive earworn rock-indie tune started out, initially, as a joke. Written and recorded by guitarist Eoin Butterfield during a summer songwriting session in 2021, he shared of the track, "I didn't think I'd ever use the song as it was way too silly for any of my projects, but when I showed it to the band while cobbling our first setlist together it was clear that we were into something." Slick guitar lines throttle the song, while the relentless drums guide. Shimmering synth production adds to the indie ambiance of the track, with layered vocals on the chorus adding a depth to the sound. Four Faces have left no sound space untouched on their ambitious new single; it's a promising foresight into what the band has to offer with their album, coming October.
Advertisement
Conor Thornton, 'Coordinates'
The first release since his 2021 album 'Despair and Devotion in XS City', Conor Thornton returns today with the dramatic melancholy of 'Coordinates'. His warbling deep vocals are haunting and almost ghost-like as he implores the subject to give him their "coordinates". It's a fitting release as the autumn air begins to descend, as it's a song so chilling it might make you want to crawl underneath a blanket.
Search Results, 'John. In A Raincoat'
Irish three-piece Search Results have today released their debut album, Information Blip. From that release comes brand new track 'John. In A Raincoat', an incredibly DIY sounding indie-rock track. Listening to the whole album, this track really feels like it shows off the trio's energy in the perfect way. The track opens with overlapping, inaudible talking/singing, interrupted by the crack of drumsticks, counting the singers in. Layered indie-soaked vocals front the track, with incredible drums driving the piece. Gritty guitar and bass are a strong feature on the release as well, giving the whole thing that very small Irish DIY debut feel.
Advertisement
Garrett Laurie, 'Novak'
Northern Irish singer-songwriter Garrett Laurie has released a track for those who have searched for queer validation in old Hollywood– an unexpectedly common phenomenon amongst the younger generation. Laurie accesses queerness in their music with ease, their deep voice purring over a delicious bassline and gorgeously vintage drums that channel the warm aesthetic of Lana Del Rey and deep cutting lyricism of Mitski. It has a sound that you can easily picture filling some of the biggest venues in Ireland– and beyond.
"'Novak' feels like a bit of a new beginning in music for me. I worked on it with Chris Ryan of Robocobra Quartet and was inspired by 1950s film, pop and singer-songwriter records. The title is a nod to Kim Novak in Alfred Hitchcock's 'Vertigo' where her character allows her appearance to be altered at the request of James Stewart's character. Paying homage to Old Hollywood female stars is huge in drag culture and so I used Kim Novak's changing appearance in 'Vertigo' as a visual for the theme of confused queer identity in the track. As a queer person in the music scene, I have had to work really hard to carve out an identity I can stand behind. The repetitive 'It's you and me baby // driving 'round these dirt roads lately' in the song is a mantra for having yourself and your own identity to fall back on when things aren't going too well."
Megan Nic Ruairí, 'The Woods'
Only her second single - and her first since 2020 - Megan Nic Ruairí has done the music lovers of Ireland a true service in her return to releasing music. 'The Woods' is one of the most hauntingly stunning tracks to come out of the Irish music scene in a long time. Ethereal vocals decorate a complicated yet stunning bed of music, with electric guitar, piano, and production almost over taking the softness of Nic Ruairí's vocals at times. The singers breathtaking celtic vocals rolls are intoxicating, and the perfect amount of complex. As fiddle emerges in the background of the track, it's clear the country is giving birth to an undeniable music legend - if you like Sinead O'Connor, Ailbhe Reddy, Dolores O'Riordain, and Elaine Malone, you'll love this. Don't leave us hanging again Megan, please!!
Advertisement
George Houston, 'Pain'
Donegal singer-songwriter George Houston started his music career in September 2020 and has consistently impressed us with every release. Back with his brand new EP, PAIN, Houston has proven himself once again. The title track of George Houston's EP kicks off with a bang, or more literally, a scream. The punchy pop-punk song will instantly have the listener headbanging and engrossed in the story. The familiar sentiment of revenge is often underrepresented in pop, but this eclectic pop artist isn't shy in belting the raw question "don't you wanna feel the same, in pain?!"
Elements of bass and drums have wiggled their way into Houston's influence, but the live aspects rather than the rave aspects. The singer embodies the feeling of this 'Pain' with vocals and erratic drum beats. We love it - and you will too.
The Valmonts, 'Cry & Get A Little Drunk'
Galwegian rockers The Valmonts have returned with their new banger of a single 'Cry & Get A Little Drunk'. Originally, the title is what drew us in - I mean, who doesn't have to do it every once in a while?! But, we stayed for the incredible gritty rock vocals and infectious rhythms. Honest, instrospective lyrics drive the tune - with incredible bass really capturing the listener's ear. A very, very impressive release.
Advertisement
Sinead Ann, 'Four Walls'
The newest single from German-Irish singer-songwriter Sinéad Ann is a haunting ballad inspired by the mystical Irish landscape. Singing about what it means to be hurt and human, of the mortal experience with its plagues of fear, 'Four Walls' is a bold return from this enigmatic rising Irish artist. Her lyrics are stripped down, as Ann lilts, "Bless me, Father, I have sinned, I dreamt I killed the man who laid hand on my skin."
Her sound is complex and as varied as Ann's own dual background. Insistent, smoggy drumbeat leads into a haunting vocal progression on the track, while the contradiction of gentle violin echoes the breaking emotion in her tone. Everything builds up beautifully onto the crumble like a tower by the end, leaving room for more in her wake. It's a heavy tune, but one the singer-songwriter is more than equipped to carry.
Torsten Goods, I Had To Learn Not To Care
Torsten Goods' soulful 'I Had To Learn Not To Care' is straight off the German-Irish jazz artist's powerhouse new album, Soul Searching. Starting off with liquid electric guitar lines, the melodic tune quickly melts into Goods' warm baritone. He showcases the range of his vocal strength, climbing to a tingling tenor over bright piano in the track's chorus. It's an uplifting tune about climbing out of a place of hurt, as Goods tells a story of the loss and renewal of love.
Advertisement
There's a sweet retro sound to Goods' sonic style, evoking the feeling of a warm, wood-burning fireplace. His voice is strong and clear, perfectly suited to the guitar and piano-centred instrumentals of the neatly-produced track. The hot release from one of modern jazz's freshest new talents is a sweetly syncopated song perfect for a slow release into Autumn.
The Fifth Kind, 'Things You Do'
Evan Butler and Andy Berry of The Fifth Kind are stepping out into the light with their first single, 'Things You Do'. From Tipperary and Wexford, the song came out of the duo sharing a space during lockdown, in which the pair could bounce demos off each other and see which ones stuck. It has a bit of a Fleetwood Mac vibe, acoustic and electric guitars battling it out as the song descends into the realm of pop. The lyrics are clever, disguising a tune about realising how flawed society is as a breakup song. It's about the removal of rose-coloured glasses when it comes to an understanding of how the world really works. Ambitious for a first single, 'Things You Do' is memorable and a solid offering from the duo.
Leila Jane, 'Poison'
Donegal native, London-based singer-songwriter, Leila Jane's recently released remix of her chart-topping single 'Poison' is proof of how beauty can be reinvented boundlessly. The original track, with its classic blues meets Irish modern twist, is brought back to life since the inclusion of the song on her self-produced EP, Revolve Evolve.
Advertisement
"You ain't my friend anymore, I found you out," Jane's vocals quiver on the track, which details the psychological effects of a manipulative relationship. She first caught the attention of listeners in 2017, with her EP Decision Maker, and has been making waves with consistent, climbing tunes that aren't afraid to cross genre boundaries. On 'Poison,' Jane takes her usual bold, independent presence and peels back the curtain to depict a vulnerable, love-stained subject, whilst still imbedding the track with fiery self-regard. The 'Poison' remix is created by Heffernan, and morphs the single into a refreshing film-soundtrack-ready tune.
Lloyd John, 'Guarantee'
Limerick-born London-based artist, Lloyd John, has today released a stunning, honest piece about the complexities of long distance love and discovering yourself. 'Guarantee' is a soulful alternative ballad full of emotion and grit. With simple keys kicking off the piece - the climax of the track comes with a cacophony of production - synth, guitar, and vocals all ramped up. The exposing lyrics show the difficulty of loving someone when you know you're not treating them as well as you should be - and having to expose that side to them. Whatever Lloyd's cooking up - we want more of it.
Foreign Mornings, 'Where Are Your Friends Tonight?'
Inspired by acts like Pixies and Foo Fighters, Belfast-based Foreign Mornings have unveiled their debut album 4am. A HP favourite - 'Where Are Your Friends Tonight?' has captured our drum-solo loving ears, combining loud guitars and gentle emotive melodies, with epic, crashing drums. The entire album tells stories of heartbreak, happiness and struggle, to the backdrop of bedroom rock. But with 'Where Are Your Friends Tonight?' - if there every was a true indie track - this is it. Taking a completely DIY approach to creating their album, the group have mastered the art perfectly, bringing listeners a cacophony of epic tracks, and hopefully a tour... if we dare to ask!
Advertisement
Ultan Conlon, 'Working For The Man'
Ultan Conlon released his fifth album The Starlight Ballroom on Wednesday, and as Hot Press noted in our album review, it's a "nostalgic look back at the showband era." Featured track 'Working For The Man' is a worker's ballad, with a sly twist that the "man" he's working for is actually himself. Complete with throwback chords and plucky guitar riffs, it's a decently upbeat tune despite its defeatist yet undeniably relatable lyricism.
JaYne - 'Bad Sign'
Limerick jazz artist JaYne's debut album Pass The Test has stuck with fans since its release earlier this year, and the album track 'Bad Sign' is a relentless sort of tune. Recorded incrementally in her native city, JaYne possesses a homegrown soul sound with an experimental, funky modern twist. That comes from the singer's initial dive into music. "My very, very, first gig was a performance with a 15-piece big band doing the standards - like the Frank Sinatra, Peggy Lee and Ella Fitzgerald tunes. And I was just hooked," she says.
Speaking of the release of her debut in May, JaYne told us, "I mean, I wouldn't even say I'm a jazz singer, but it just comes out of me in a more natural way than other genres." Co-written with Conor Broderick on keys, one of the singer-songwriter's many talents lies in her balance of strength and vulnerability – her gentle vocal tone merging with the naked truth of her poeticism. 'Bad Sign' is a spiralling song, with a 70s-reminiscent, groovy melody that perfectly merges syncopated keys and warped guitar. Her vocals radiate throughout the background of the track, as it builds into a slow, sweet release.
Advertisement
David Hedderman, 'Blue Jeans'
Dublin-born, Berlin-based artist, David Hedderman has released his stunning single 'Blue Jeans'. The musician's first release since signing with Grönland Records is a simple, yet extremely effective offering - bringing quirky indie-folk vocals, impressive guitar, and subtle strings into the mix. Layered harmonies play an especially effective role in lifting this track and adding something different to the track. We're excited to see what the artist does next on this new journey!
Crash Ensemble, 'disequilibrium'
Amy Rooney and Ryan McAdams feature on 'disequilibrium' - the track from Crash Ensemble's new album Crash Work I. A beautiful meld of strings leaves an eery space for keys and flute to join the soundscape, building up to a swirling immersive sound experience. The full instrumental track is somehow more cinematic that some of the most profound lyrical pieces, with the deep notes of cello filling your chest with emotion - while delicate sounds of flute and violin dance over head.
Advertisement
FIZZ, 'You, Me, Lonely'
On the day we should've been getting FIZZ's debut album, which the band have pushed back by six weeks, we are instead gifted with the single 'You, Me, Lonely' - and you know what, it's not a bad replacement. The harmony rich offering brings dodie's vocals to the forefont, a member who has yet to be centered in any of the singles thus far. For those of us who religiously listened to tracks like 'she' while growing up as "misunderstood" teenagers - this track is a complete godsend. Building up just enough to require a hint of stamping drum, the track pulls back to keep it true to dodie's style. However, we're now ten times more excited for the album, which we have a while to wait for!
Ways of Seeing, 'Hasn't Happened Yet'
A strong '80s beat immediately exudes from 'Hasn't Happened Yet' and we are HERE FOR IT! A modern take on Bowie, Depeche Mode, and Massive Attack combines to spit out this offering, bringing along some epic guitar riffs and incredible Irish talent in the form of Ways of Seeing. Ways of Seeing is the project of singer, songwriter and multi-instrumentalist James O'Donnell. This is the first solo project from the Kerry-man after previous musical ventures with bands Hush War Cry and Dear Desert.
Speaking of the track, O'Donnell said: "The song came out of a reaction to the fear that is stoked so much by the media these days when one wonders if things really are much worse off than they ever were.....perhaps they are, but you have to question who's benefiting from all this "fear"? With growing levels of anxiety in the world, it feels even more important to be kind to ourselves and sometimes recognise that so much of what happens in our lives is out of our control."
Advertisement
XIII Doors, 'Lead The Way'
Hailing from the West coast of Ireland, XIII Doors are launching their new musical project with the debut single 'Lead The Way'. The high energy punk-rock release is driven by powerful drums, echoing machine gun effects at some points, with grunge-heavy guitar and bass providing the perfect cushioning for lead singer and guitarist DJ O'Sullivan's epic rock vocals to soar. The uplifting piece is reminiscent of '80s/'90s rock, with power-ballad vocals coming through at points, to soften the track. An epic guitar solo by the maestro O'Sullivan towards the end of the track is supported by his bandmates Pat 'Pablo' Byrne, Alex Sanchez, and Ed Hannigan.
Colm Warren, 'Truth'
Derry native Colm Warren has brought forth his newwest single 'Truth', featuring the vocals of Maeve Smyth. Previously fronting Northern Irish punk quartet The Twenty, Warren has leaned into a softer, more honest side with his solo music. Off the back of acclaimed singles including 'Just Me' and last year's 'Choked', 'Truth' is a wonderfully widescreen effort, and a textbook case of Warren's singular orchestral pop. The Joe Egan-produced song greets eagerly-awaited listeners with a stunning duet, delicately put together, with a fittingly gorgeous music video to boot.
The track uses emphatic strings to create and almost Disney-like sense of romance and wonder, building with soft drums, careful percussion, and of course, two angelic sets of vocals. 'Truth' is spine-tingilingly intimate, with the repeating refrain "the truth is I'm in love with you" almost changing meanings and developing a deeper sense of focus with each repeat.
Advertisement
Eve Belle, 'TV'
Very few of us have emerged from the last few years unchanged, Donegal singer-songwriter Eve Belle being no exception. Taking the time inside to hone her craft and explore her own psyche, she bounces back with 'TV' the single which makes way for Sharp Relief,the singer's upcoming EP, her first independent release since 2017.
Remarkable vocals are the first thing to note about Eve Bell's music. To be honest - we're not convinced she isn't Billie Eilish putting on a slightly different accent. The second thing to note is her lyricism is first class. Both can be seen on this single, with her honest, indie-fuelled vocals lapping over words like: "I'm not convinced the world stays spinning when I close my eyes/No sound/No light". If this is just the beginning of her re-emergence into the world of music - we're impressed - and unprepared.
Thewlis, 'The One Before The One'
'The One Before The One' is a melodic piece of guitar rock with tight harmonies; a bittersweet love song based on a question asked of Thewlis' lead singer on the occasion that a much younger friend of his announced her wedding. The bare-all track is refreshing honest - and catchy! Released by Danny McElhinney on vocals/rhythm guitar and Cormac Curtis on lead guitar/backing vocals, the track was produced by the great Pete Holidai at Pilgrim Sound who also played bass, keyboards and programmed drums and percussion. The catchy hook: "I don't have anyone/I deserve all I get," will be stuck in our heads for days to come!
Advertisement
Negro Impacto, 'Maybe'
Fresh funky rhythms come with Negro Impacto's latest single 'Maybe'. The duo have been making a splash on the scene for well over a year now - but this offering is on a different level to anything they've done before. With breathy, ethereal vocals emitting from Chi Chi, and driving, undeniable bass comes from StrangeLove - this group will always remain a musical match made in heaven. This release only makes us more excited to see the duo starring in an upcoming Supreme's documentary, currently filming around Ireland.
Picture This, 'Leftover Love'
It's only been a couple of months, but we missed having new Picture This releases to write about. 'Leftover Love' is the newest single from the Irish group, addressing the overwhelming sensation of possessing a reservoir of love with no outlet, particularly when the anchor of that affection has vanished. With intricate emotional lyrics, the band have created another undeniable hit.
"The myriad of emotions that surge when we lose someone can be paralyzing," the band comments. "Whether that's due to a loved one's passing, the culmination of a romantic relationship, or other life-altering events – each represents a version of grief, a manifestation of this 'leftover love'." The song not only speaks of the complexity of such experiences but also offers solace. "We aspire for 'Leftover Love' to be a guide, to help listeners articulate and wade through these convoluted feelings, and to emphasize the awe-inspiring resilience innate to human nature," they share.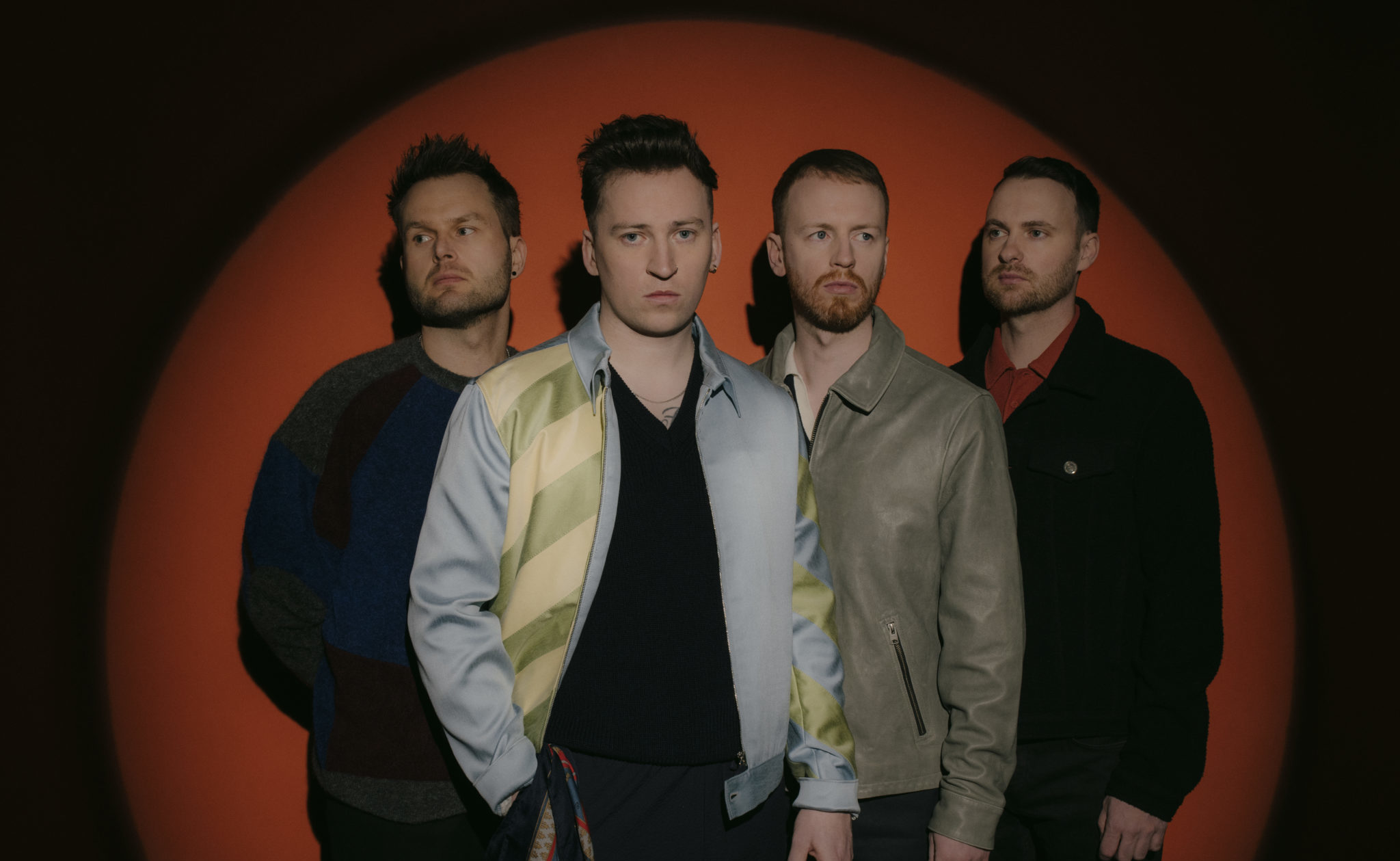 Advertisement
Further elaborating on the essence of the song, the band states, "In our most challenging moments, when heartbreak seems insurmountable, it's staggering how our hearts can still harbor such profound love. It's a testament to the human spirit. And always remember, there's a beacon at the end of every struggle, and the lingering love within us has the power to lead us towards it."
Luz, 'Not Going Anywhere'
TikTok sensation Luz has released her newest offering 'Not Going Anywhere' ahead of her first headline tour next month. The heartwarming release speaks of an undying love - promising to stay with the person she loves forever, a theme sometimes forgotten in the grand scheme of heartbreak, cheating and tinder horror stories. Luz's understated vocal perfectly flows over the paired back instumental - offering a freshingly simple tune - with no bells and/or whistles necessary.
Speaking about the track, Luz commented: "After releasing my song 'permanent +1', I was panicking cause I didn't really know what I wanted to say next. I put a lot of pressure on myself to "stop being so stupid and just write a song", but I became stressed and wasn't enjoying the process of making music anymore. Anyway, I couldn't get a song for over a year and a half until this one came along. I was very lucky that @alexoshaughnessymusic was really patient and encouraging, writing with me definitely wasn't easy then. finishing it was the best feeling ever !! I really hope you enjoy it when it comes out."
Jordan Adetunji, 'CAN'T LOSE'
Advertisement
A quick two minute release from Jordan Adetunji, 'CAN'T LOSE' is a peppy, fast paced R&B pop sensation. The perfect "night out" track, Adetunji has brought epic dance beats to the forefront with layered vocals perfectly complimenting the instrumental focus. This release makes us want to dance - a running theme with this musician!
NewDad, 'Angel'
Having announced their debut album this week, Galway-born indie group NewDad have released the offering's first single - 'Angel'. Just as we remember them, NewDad have brought forth another moody, melancholic, anthemic indie track. Dressing delicate vocals over powerful bass, tempered drums, and guiding guitar, 'Angel' is a masterpiece - we can't wait for more!
Jrilla, 'love it's good but life is better'
Irish rapper Jrilla has brought forth a powerful, fast paced, angry banger in the form of 'love it's good but life is better'. The track speaks of a love that's become too possesive and transformed into something unfamiliar to what was originally planned. Overlaying slick bars on driving beats, Jrilla has brought forth a bass-rich honest release, in keeping with the rest of his top class rap.
Advertisement
Sweetlemondae, 'Gimme A Reason'
23-year-old singer/rapper Sweetlemondae has been releasing epic track after epic track since 15, wowing crowds from Body & Soul to Electric Picnic - and now she's back with 'Gimme A Reason' - knocking it out of the park once again. Soulful R&B vocals ooze over smooth instrumentalism, putting the musician on the map as much more than a one-trick rap pony.
Taking to Instagram to speak about the track and thank her fans, Sweetlemondae said: "'gimme a reason' drops tomorrow! been holding on to this one for a very long time, it's gone through a few different versions before getting to this final version. thank you to the team @diffusion_lab for helping me with that and everything else."
Ash, 'Oslo' feat. Démira
Ash are a Northern-Irish rock band formed in Downpatrick, County Down in 1992 by vocalist and guitarist Tim Wheeler, bassist Mark Hamilton and drummer Rick McMurray. After the success of their debut album, the band recruited Charlotte Hatherley as a guitarist and vocalist, becoming a three-piece again in 2006 when Hatherley left. Their brand new album is their first since 2018 - bringing forth a slew of new music to pick from. For 'Oslo', the group is joined by singer, songwriter, poet and producer, Démira. The Netherlands-born musician adds a phenomenal layer to bands music - flowing into the track with complete ease. The track is most definitely one of the more light rock offerings they're offering up - but nonetheless it's powerful in it's own right - as is the rest of the album!
Advertisement
Check out the playlist in full below!