Listen to some of our favourite new Irish releases of the week below!
The Clockworks, 'Westway'
Announcing their debut album, Exit Strategy, releasing on November 10 - Galway-bred, London-based band, The Clockworks, return with their first single of 2023, 'Westway'. Offering a hugely promising taste of what to expect from the upcoming project, their latest single was recorded with multi-award-winning producer and former Suede guitarist Bernard Butler, at Abbey Road Studios and Love Electric Studios.
'Westway' offers sleek production and clean vocals at its opening, leading into powerful lead guitar riffs, booming drums, and vocal runs galore.
Singer James McGregor spoke to Hot Press about the band's decision to release their album's closing track as their first single, saying: "We were inspired by the writing and production of '50s Doo-wop, Phil Spector and Motown. 'Westway' is the album's final track, so we are beginning the album's story with the last scene in the same way that some of the great films, like Goodfellas, begin at the end."
Advertisement
The band's debut album (which you can preorder here) follows a central protagonist who moves from Galway to London, "in search of meaning..." Along the way, you can expect encounters with "manipulative bosses, evil ad agencies, a broken pact to flee to Australia, run-ins with the law, cheating boyfriends, drug fuelled youths, heartache, paranoia, social media anxiety and a drunk singer dressed as Jesus." Explaining the album's genesis and cinematic influence, McGregor commented: "We were always sure we wanted the album to be greater than the sum of its parts, so decided to create the world of a film, entitled Exit Strategy. We envisaged the record as a series of snapshots, telling the story of a group of characters trying to navigate through life."
Róisín Murphy, 'What Not To Do (Moodymann Remix)'
Irish singer-songwriter Róisín Murphy has called upon Moodymann to remix her track 'What Not to Do'. The original song is yet to be released - it's expected to arrive with her upcoming album Hit Parade. Produced by DJ Koze, the musician's seventh full-length record is set for release on 8 September via the Ninja Tune record label. Murphy has also shared the singles 'CooCool', 'Fader', 'You Knew' and 'The Universe' in the lead up to her album release.
Moodymann's remix of Murphy's track is a jazzy number with an addictively groovy bassline taking centre stage. The track offers room to explore Murphy's eccentric-as-always character, coupled with Moodymann's own personality. The remix further builds excitement for the singer's LP, hopefully seeing more collabs between these two musical geniuses.
Hot Chip & Yunè Pinku, 'Fire of Mercy'
Advertisement
The internationally successful Hot Chip have released their newest track, featuring the Malaysian-Irish artist Yunè Pinku. Fresh off of their eighth studio album released last summer, 'Fire of Mercy' channels Hot Chip's signature electronic sound they've perfected over the years. Its lyrics long for the simplicity of childhood, bemoaning the corruption of adulthood.About the collaboration, Pinku called it a "massive honour to work with Hot Chip as they're huge legends within the electronic world. When they played me 'Fire of Mercy' and asked me to jump on the track, I was thrilled to work with them."
VENUS GRRRLS, 'Lidocaine'
Returning with their first single of the year, unwavering queens of riot, VENUS GRRRLS have released 'Lidocaine'. The Leeds-based band (fronted by Limerick powerhouse, Grace Kelly) are punching their way back into the music scene, as they return from hiatus, following their lead singer's recovery from Leukaemia. Sultry, raspy vocals drive the track, with addictive, multi-octave guitar riffs dragging you in deeper. Powerful drum beats surprisingly don't mask, but uplift the soft bass presence, bringing the entire track together in perfect harmony.
Speaking on 'Lidocaine', GK comments: "'Lidocaine', a local anaesthetic, is used as a numbing agent during bone marrow biopsies to check for bone marrow diseases and cancers such as Leukaemia. Now in remission, I reflect on the lasting damage of cancer and begin to process the gritty and complex repercussions; including the small, seemingly insignificant factors that helped me along the way. 'Lidocaine' is a metaphor for this, as not only was it used as an attempt to numb my pain during a gruelling procedure, but it symbolises all attempts of this in a mental and spiritual manner, too. Getting through the day is a win in itself, even if it meant I stayed in bed all day, that was the Lidocaine I needed to get me through it."
Bantum & Jack O'Rourke, 'Take Cover'
Cork native Bantum's new track 'Take Cover' is a mixture of electronica and Bowie-esque vocals, creating a unique sound that sticks with you. Catchy riffs are scattered throughout the song, as funk beats and disco flourishes underscore Jack O'Rourke's passionate vocals. Bantum's career has spanned over a decade, and he's seen great success, playing at some of the biggest festivals in Ireland and beyond. 'Take Cover' is infectious, and it's near impossible not to move your body along to it.
Advertisement
Lucy Bell, 'I Wish We Never Met'
Scrumptious new music from the outrageously talented Lucy Bell fills streaming platforms today with the release of her debut EP Emotion Pending. The final single from this offering, 'I Wish We Never Met' arrives with the EP, delivering hyper-emotional lyricism from the Downpatrick native. Unleashing an array of layered synths, stacked harmonies and intricate percussion, the single discards softer, melancholic tones of songs past and delves deeper. While the chorus drop could've gone a little bit harder, the tempo and softness is suiting to the self confessed folk infused tones and pop sensibilities this unique vocalist brings. Exploring the "unnerving calmness that comes with anger," Bell claims the track "looks at the clarity after heartbreak and how it forces you to confront uncomfortable truths."
 

View this post on Instagram

 
The Fae, '2004'
Recently revered by Hot Press' Stuart Clark for our A&R department, Dublin trio, The Fae, are making moves with their "ethereal shards of noise." Having already dropped three tracks from their debut Bloodrush EP (dropping in September), the Dubliners are today releasing '2004', a shoegaze fantasy wrapped up with an alt-rock bow. Driving drums cocoon grungy, distorted guitar, and exceptional vocals.
Speaking about the track, The Fae commented: "2004 was one of the first songs written for this EP, we went through so many versions and arrangements to get it to its current state. I read that the distance of time between when Billy Corgan wrote '1979' and the year 1979 was the same as if someone had written a song called '2004', so I gave it a shot. It's just a total nostalgia trip really, showing off more of our Alt-rock / Shoegaze influences."
Advertisement
Virgins, 's l o w l y, l o n g'
Belfast-based band, Virgins, have been flying the flag for Irish shoe gaze since the release of their critically acclaimed debut EP Transmit a Little Heaven last October. Now offering up their newest single 's l o w l y, l o n g', the band have marked a lean towards pop influences - embracing pop-centric melodic influences as much as the multitude of fuzz and reverb pedals adorning their pedalboards allow.
's l o w l y, l o n g' is both modern and nostalgic - drawing back to bands at the helm of '90s and noughties rom-coms. Think 10 Things I Hate About You crossed with some Scott Pilgrim manic pixie dreamgirl action. With a music video also embracing this layered, genre exploring vibe, there's much to take in with this band. We're keen to see what way the pop-gaze act turn next.
Lucy Blue, 'Love Hate'
21-year-old Dublin-born London-based star, Lucy Blue, has released her third single of 2023, 'Love Hate'. Following the perfect equation of wavy synth, building drum beats, relatable lyrical content, dreamy vocals, and a rapturous chorus, 'Love Hate' brings Lucy up there with the likes of Olivia Rodrigo, PeachesPRC, Sabrina Carpenter, Maisie Williams, and more. Blue offers something different with this track though, bringing in elements of an almost techno nature to accompany her scrawling indie-fuelled vocal. What a talent. Previous housemate of Irish powerhouse Nell Mescal - it would be interesting to see if the duo ever bring out a collaboration...
 

View this post on Instagram

 
Advertisement
Tandem Felix, 'Message of the Afternoon'
The second single off of their forthcoming Tandem Felix album, There's a New Sheriff in Town, 'Message of the Afternoon' is a multi-instrumental soundscape. It's moody and it's ethereal, a spacey slice of indie rock that proves they truly understand the genre and how to use it to their advantage. It joins the album's titular first single in a more moody, jaded sound than that featured their first album, released in 2019. Talking about the new album, frontman David Tapley called it, "a lot more embittered, more jaded. I wanted to make the songs world-weary. That's how it came together initially, although lyrically nothing was intentional, so to speak."
Emma Edel, 'Hitting On The Snooze
Kerry-born, London-based Emma Edel has made a name for herself across Ireland with pop-fuelled, addictive singles 'I Reckon Something', 'On My Mind', and more. Returning with her first release of 2023, 'Hitting On The Snooze' offers a more alternative sound from the artist. Marking a new sound in her catalogue, this offering boasts energetic guitar, distorted vocal, and epic synth/drum beats.
According to the musician, 'Hitting On The Snooze' explores "the longing for something to work out and the mental turmoil you experience while waiting. It's the desire for a situation to play out how you had wished and deep down hoping it is worth the wait." Produced by Alex O' Keeffe, who Emma has worked with previously, the song was crafted over two days in May. "I brought a very basic demo to Alex and he worked his production magic to bring my song to life. He always understands the sound you are going for and I love the direction my new music is going in," the artist gleefully admitted.
Advertisement
Evan Kennedy, 'Francis'
The official solo debut for Dublin's Evan Kennedy, 'Francis' is ambitious and far-reaching. Powerful, nuanced vocals are joined by horns and bass that lift the track off the ground, giving it a unique quality that proves Kennedy has already found himself a solid musical niche. As the longtime producer for Versatile, Evan Kennedy is no stranger to the production world: even working with American rap legend Coolio on his new album. But the world has been missing Evan Kennedy's solo work, and now is all the better for it.
TCXL, 'Da Hangover'
The first new music from the Dublin-based rapper following the release of two cult mixtapes recorded on an iPhone mic, 'Da Hangover' is a layered, introspective, delicious track that exemplifies TCXL's solid musical instincts. Released along with a music video directed by longtime collaborator Robbie O'Reilly, it's the beginning of a great new era for TCXL.
Speaking about the song, TCXL calls it, "disjointed yet coherent. This thing that I've created is a God-honest reflection of my mental state. I've been overstimulated, anxious and dazed for a while now, and when you couple that with the uncertainty of living in modern society… you've a recipe for internal failure. Or a brewing rebellion. This song is an admission of my own failings… but also a reminder that some things can't be prevented or accounted for. Sometimes you need to curl up in bed, turn off the phone, and sleep in till the hangover ends."
Advertisement
Moesha, 'Bali'
The debut single from Moesha, the alias of drummer Chris Brady, the indie shoegaze of 'Bali' is a floaty, soothing track filled with dreamy indie riffs and a solid drumline. Formerly a member of the band Tung in Cheek, Dublin-born Chris steps out from behind the drums and shows he has the musical prowess to forge a solid solo career for himself. Moesha's live debut will be a set at Dublin's Bello Bar on August 16, accompanied by music industry friends from Bricknasty, Tung In Cheek and Curfew.
Micah, 'Blame'
Tipperary born singer-songwriter Micah is back with her brand new single 'Blame'. The rock-pop anthem is driven by powerful synth and underlying pop beats - showcasing the up and coming artist's stunning vibratto and growly vocal. Produced by Germany-based Christoph 'Hadl' Hassel (Sony, Interscope, X Factor, BBC, Universal, Warner, Fox TV, etc.), the producer's polished pop ear hugely benefitted Micah's vision, complemented by his impeccable talent for vocal arrangement.
Speaking about the new release, Micah commented: "'Blame' is a song that addresses the challenges of dealing with a controlling and bullying individual within a difficult environment. Through the song I am urging this individual, who will remain nameless, to be introspective - 'I am not here to take from you in any way.' However, this person passive-aggressively bullied me and made my life very difficult. I eventually recognised the motivations behind their actions and they were projecting onto me. This song resonates deeply with me as I nearly internalized those negative aspects and blamed myself for the situation. However, upon reflection, I realized that it was their issue to bear, and I made a firm decision not to let them hurt me any longer."
Advertisement
smythy, 'Figure It Out'
Tipperary native, smythy, has released the second offering from his upcoming EP, the single 'Figure It Out'. Perfectly encapsulating the artist's lo-fi indie feel, the musician's latest track is ripe with catchy pop melodies and earworm lyrics that have listeners singing along. Soft guitar accompanies twinkling drum beats, setting the perfect tempo for this dreamy bop. The song's gradual build brings listeners along on a scrumptious ride, culminating in a final chorus that compels listeners to sing along. Presented as a letter to oneself, 'Figure It Out' is described by the artist as "an introspective track unravelling the narrative of a man's quest to try and understand his place in the world."
 

View this post on Instagram

 
Box Clone, 'I'm The Fool'
A bruising new track from Box Clone, 'I'm the Fool' sees frontman Oggan on guitar, bass, vocals and synth, as drummer Colm lays down a heavy drumline, the beating heart of the song. It's a slight departure from their previous music, shying away from the more rap-style vocals featured in their previous music as they go a bit more melodic with it. It's angry and it's energizing, as infectious electric guitars cut through the song and you can't help but nod your head along to the beat.
Raging Sons, 'Feel Love'
Advertisement
The Limerick trio returns with a raging new single 'Feel Love', one powerful enough that it's sure to reach the very back of whatever room it's played in. Lyrics about love from different perspectives over heavy, grungy guitars create a track that sticks. Following in their electronic, industrial, and alt-rock niche, it's a return to form ahead of a series of shows around Ireland that gives them a chance to test out the new material where it belongs: in front of a crowd screaming along every word.
 

View this post on Instagram

 
Niallish, 'Aug 5th'
'Aug 5th', winkingly released on August 5th, is a lovely new addition to Niallish's discography. It combines The Smiths-esque guitar riffs with psychedelic melodies and instrumentation, as it all comes together in a coheisve crescendo. The Dublin indie rock artist saw previous success with his EP Niallish, out in 2022, and 'Aug 5th' is his first new music out since that release. As described by Niallish, it's a song about "summer's end, and confronting our mortality as nature does the same."
Amy Ellen, 'Leave Me'
Rising Irish indie artist Amy Ellen, is currently living in the French Alps on the shores of Lake Geneva - with this change of scenery reflected in her musical output. Usually veering towards a grungy, Green Day, Broken Social Scene, and Soccer Mommy style, the singer is exploring new ground with her indie offering 'Leave Me'. As perfectly put by Carmel Walsh from UK-based music and culture website, God Is In The TV, this track is made for a road trip with the windows rolled down in your car - or in a Perks of Being a Wallflower-esque movie scene.
Advertisement
With a busy summer of touring France and writing new material, unlike Amy's previous singles, 'Leave Me' was written and recorded almost immediately, capturing her creativity in the comfort of her home studio. "I didn't overthink this process and for the first time I was able to let go of my perfectionism," the artist commented. Amy is back on home turf later this year for her headline show in Whelan's (Upstairs) on October 7. That same month she proudly joins Someone for three dates of their Irish tour.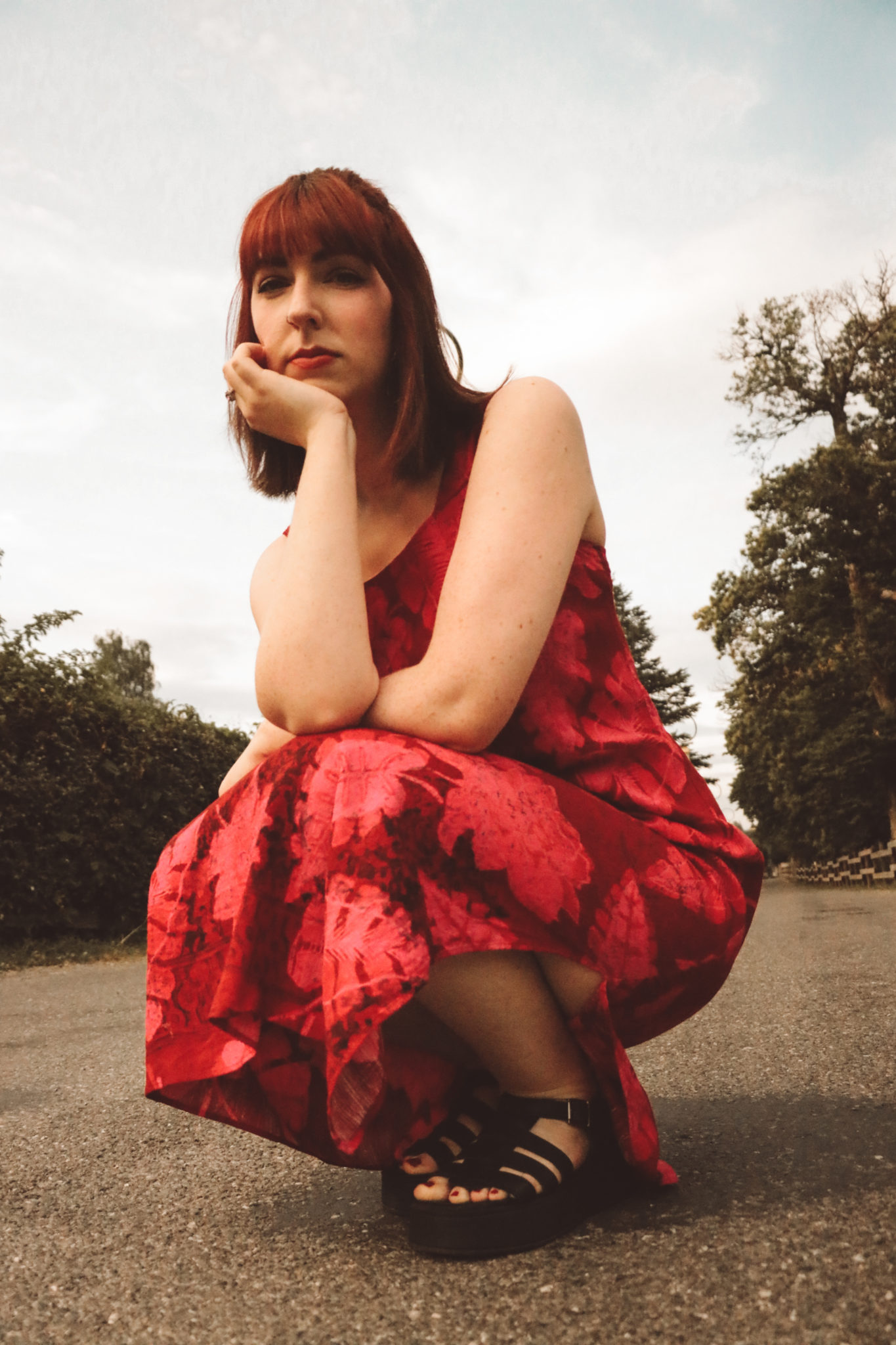 Lydia Ford, 'Leave The Country'
The final single ahead of her upcoming debut album release, Lydia Ford does not disappoint, promising what is sure to be even more indie-pop gold. Poppy melodies paired with introspective lyrics is reminiscent of artists Fickle Friends or MUNA. 'Leave the Country' is a tight, honest track whose lyrics, about her longing to leave her responsibilities behind, is something that listeners can't help but relate to. "Maybe I should leave the country again/'cause it always makes me feel better for about six months, and then/I come crashing down back to reality."
The Control Freakz X Avii Knight, 'Love Bomb'
Advertisement
Avii Knight and The Control Freakz have released an absolute whopper of a collaboration - single 'Love Bomb'. This complete and total summery banger makes us feel like we're 18 again, blasting this track during pre-drinks, hoping it comes on in the club later. Addictive beats, catchy melodies and epic bass drops immediately push this club anthem to the top of our summer playlists. Singer Avii Knight hails from County Offally, studied at the BIMM Institute, Dublin, and released 'Love Bomb' as a single back in November of 2022. However, Dublin DJ/Production duo The Control Freakz took the track and put their own stamp on it - turning it into the club masterpiece released today.
Cascando, 'A Few Blue Words For The Wise'
Limerick-based roots rock collective, Cascando, have released their second single - the bluesy country-fuelled track 'A Few Blue Words To The Wise'. Fusing strong musical influences of the late '60s with modern folk and soul tendencies, the group brings together an eclectic sound, described by friends of the band as: "music that makes you want to square dance and carve wood." Although the collective is made up of almost a dozen artists, the group is primarily fronted by five core members, as pictured below.
'A Few Blue Words For The Wise' samples some iconic country riffs, dragging in almost brit-pop sounds through vocals. Despite the bands relative newness and the young ages of most members, the track lends itself to one of a much more mature group - with the production quality ranking off the charts, although, this might be down to the production talents or well established musician Chris Quigley (of The PVP and Cruiser). As only their second released single, we look forward to seeing what else these chaps have in store!
Shane Barry, 'Get the Love'
Advertisement
After a number of years fronting the '70s inspired group Shane Barry and the Distractions, Waterford-based multi-instrumentalist, songwriter and producer, Shane Barry, returns - fully unashamed - with his newest single 'Get the Love'. Motown brass and rhythms, worthy of James Newman or a more upbeat Michael Kiwanuka front the track, with epic drums and exciting glimmers of tambourine shining through at points. Impressively, this new track features the vocalist himself on all instruments, barring drums (Brendan Fennessy) and trumpets (Hugh Beglin).
With 'Get the Love', Shane aims to lift the stones on life in a small town, where sides are taken as love goes sour. Following on from his recent debut single 'Love You When You're Gone', Shane continues to wear his influences and heart on his sleeve. The addictive hook get buried in your ear, tappering off in volume towards the end of the track: "Get the love, if you need it/Do what you want, they'll believe it/Get the love, if you want it/You've just got to learn to live with it."
GALVO, 'Maybe'
Indie-folk artist GALVO returns with another single ahead of his new album, The HeARTist, out later this year. 'Maybe' is an emotionally raw track that soothes as much as it hurts. Gentle guitar melodies layer underneath GALVO's stacked, bare vocals to create a solid addition to the album. He sings of love and loneliness, heartache and hope, and anyone who has had their heart broken will connect to his honest lyricism.
Rhoshi, 'Cherishing'
Advertisement
A hyper-pop, glitch-pop fever-dream, 'Cherishing' easily finds its footing with sparkling sounds and a wavy, oscillating, cohesive beat. Lamenting over lost love, heavily distorted vocals weave in and out of textured sample chops and 808s. Also announcing his debut album IMAGE this week, RHOSHI is a Dublin electronic producer that has seen success in his previous collaborations with artists like Julia Louise Knifefist, sourfruit, Cheesmore, and Isaac Jones. It's glittery, psychedelic, and a very solid first glimpse into RHOSHI's new era.
Jet Fuel Chemistry, 'Heartbreaker'
Melding styles of rock and metal from both sides of the Atlantic, Jet Fuel Chemistry are the latest testament to the progress and prowess of Ireland's heavy music scene. After the release of their self-produced EP Sign Of The Times in 2020, the group have progressed to a new era of music promising to be darker and more aggressive than ever. Produced by JSR Audio in Belfast, 'Heartbreaker' is a rock-solid 100bpm headbanger. Reminiscent of early 2010s alt-metal anthems, the track brings intense screamo vocals, boastful electic riffs, yet subdued enough drums - until the ripping blastbeat breakdown, of course. 'Heartbreaker' melds djent and emo-rock influences, according to the band: "conjuring an aura of pure unfiltered spite towards a love lost."
Listen to the playlist in full below.
Advertisement