In the final instalment of a two-part special, Hot Press writers explore some of the musical milestones since the dawn of the magazine...
Who was the lunatic who came up with the idea? It started with the idea of 45.
The sum of all the single digits, it is a magic number. But it is also the vital speed at which vinyl singles rotate on a record deck. It was, in a curious way, part of us all.
So we decided to pick just one single for every year that Hot Press has bestrode the planet – selecting the 45 singles that shaped our world.
The soundtrack to our lives.
So, without further ado, here is Part 2 of Stuart Clark, Paul Nolan, Lucy O'Toole and Will Russell's musical milestones from 1977-2021.
Advertisement
Read Part 1: 1977–1999 here.
Part 2: 2000–2021
2000
Destiny's Child
'Independent Women Part 1'
As sometimes happens in pop culture, the 2000 cinematic reboot of Charlie's Angels was one of those occasions where a soundtrack proves to have far more lasting impact than the somewhat forgettable film it accompanied. In time-honoured fashion, by 2000, inter-band tensions meant Houston R&B trio Destiny's Child were down to a three-piece.
The group were managed by Matthew Knowles – father to one of the group's members, Beyoncé Knowles – who reportedly gave 'Independent Women' to Charlie Angels' producers as a last-minute soundtrack submission, without his daughter's knowledge. It's a good job he did. Boasting an irresistible funk groove and a brilliant chorus, the track became a transatlantic smash hit No.1.
As with 'No Scrubs', the song's feminist themes gave it enduring anthem status, whilst it also heralded Beyoncé's arrival as one of the major icons of 21st century pop culture. Not a bad list of achievements, all told.
Advertisement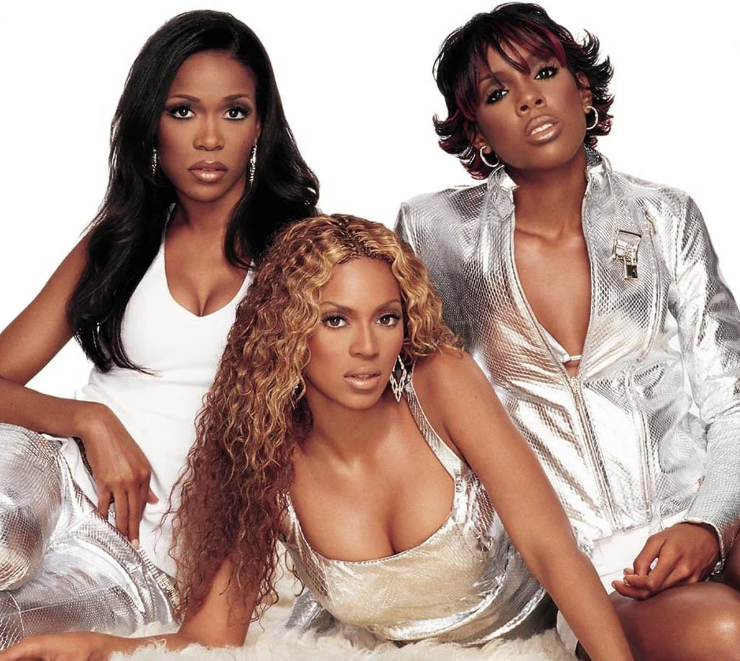 2001
The Strokes
'Last Nite'
With grunge and Britpop having long bitten the dust, in the early days of the millennium, rock fans were crying out for new adventures. Christ, even the likes of Terris and Campag Velocet found themselves being heralded as the next big thing (spoiler alert: they weren't).
While the arrival of The Strokes, The White Stripes and the new rock revolution introduced a fresh musical era, there were also plenty of full-stops. It was the last time the UK music press and MTV could break new bands, and notably, it was also a highpoint for The Strokes.
Author John Harris may have titled his account of the Britpop era The Last Party, but in retrospect, the summer of 2001 feels like the real final moment of innocence, before the tragedy of 9/11 set a profoundly ominous tone for the new century.
As for the far less weighty topic of the actual music, 'Last Nite' perfectly summed up the Strokes aesthetic: a brilliant mix of new wave and punk throbbing with melodic ingenuity and shot-through with elegantly wasted downtown swagger. It was among the high points of The Strokes' Is This It, one of the immortal rock debuts – often copied, rarely equalled.
Advertisement
2002
Damien Rice
'Cannonball'
In early noughties Dublin, you could scarcely move for singer-songwriters, but one artist would emerge in the most extraordinary way. The second single from Damien Rice's 2002 debut O, 'Cannonball' announced the arrival of a rare songwriting talent.
Built around a superbly catchy acoustic motif, the song also boasted an inspired melody, while the lyrics powerfully caught the vertiginous, butterflies-in-stomach effect of falling in love. A top 20 hit in Ireland, the song was re-released several times in the UK, eventually hitting the top 10 almost a decade later on the back of several covers (including one by Little Mix, whose version topped the UK charts).
Further propelled by the success of its other signature tune, 'The Blower's Daughter', O (which also featured a significant contribution from Rice's then-partner Lisa Hannigan) became an outright phenomenon – a major international hit that went fully 10 times platinum in Ireland. It would establish Rice's enduring reputation as one of the country's most gifted and enigmatic artists.
2003
The White Stripes
'Seven Nation Army'
Advertisement
There was certainly no shortage of classics in 2003, a year which gave us two iconic hits at different ends of the musical spectrum – Johnny Cash's haunting cover of Nine Inch Nails' 'Hurt' and Beyoncé's electrifying pop smash 'Crazy In Love'. Also thrilling music fans was The White Stripes' 'Seven Nation Army', which found Jack White cranking out perhaps the century's most famous guitar riff.
A characteristic White Stripes stomper, 'Seven Nation Army' helped ensure that its parent album, Elephant, became another international smash for the band on the back of their breakthrough album, 2001's White Blood Cells. Eventually, 'Seven Nation Army' became a staple at sports stadiums the world over, achieving the sort of rarefied status of 'We Are The Champions'.
Just last month, the crowd at Glastonbury – where White was performing – interrupted headliner Kendrick Lamar's set to chant the rapper's name to the melody of the song. Another remarkable chapter in the story of an immortal tune.
2004
Kanye West
'Jesus Walks'
The indie revival continued apace in 2004, with Franz Ferdinand's 'Take Me Out', The Killers' 'Mr Brightside' and Interpol's 'Evil' among the year's biggest tunes. Hip-hop meanwhile, saw the arrival of a major new star in the form of Chicago's Kanye West, whose debut album The College Dropout suggested a phenomenal talent on a par with Jay-Z.
Built around a hypnotic vocal chant and an infectious groove, and boasting West's characteristically ingenious production flourishes, 'Jesus Walks' was a powerful meditation on spiritual faith. An international hit, it was among the earliest songs to confirm that West was on his way to global superstardom.
Advertisement
If Ye's life – the marriage and separation with Kim Kardashian, the Trump support, the (yes) Presidential run – eventually took on the dimensions of a bizarre postmodern soap opera, his gifts remain undeniable.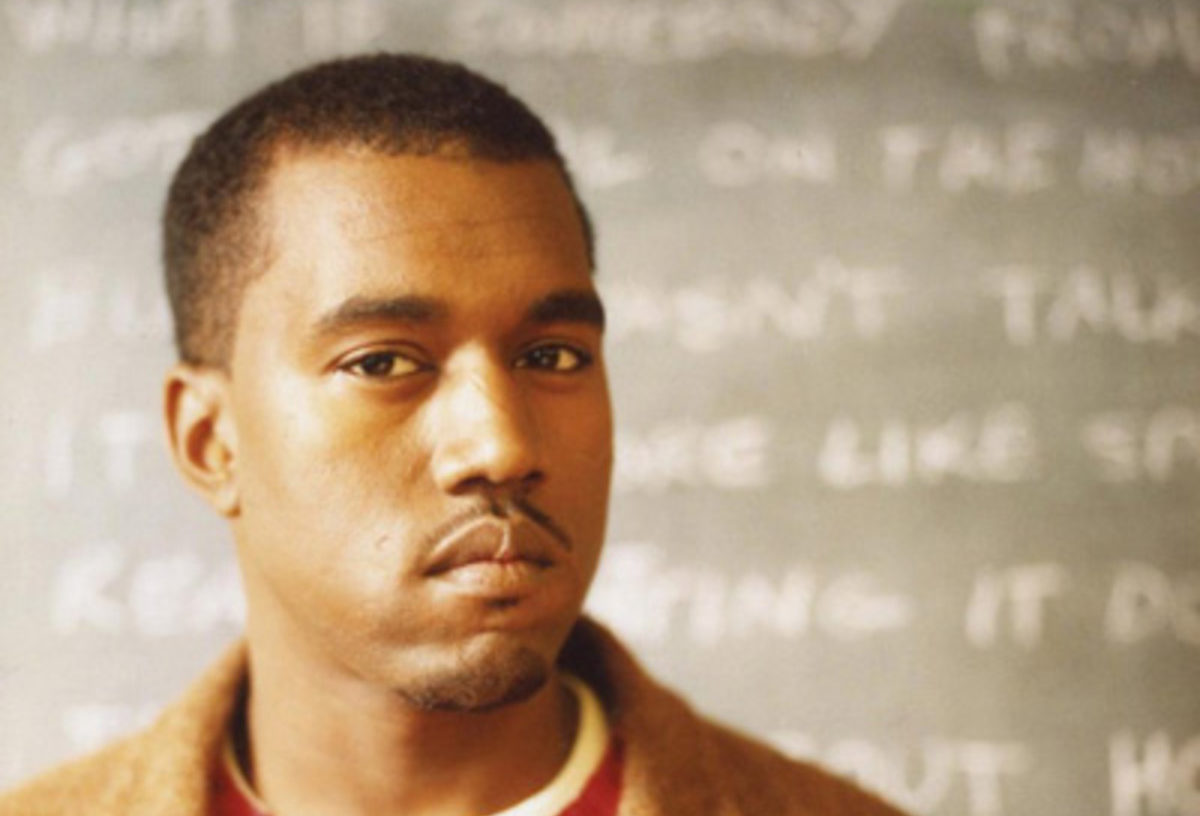 2005
Arcade Fire
'Wake Up'
As the post-Strokes/White Stripes rock revival eventually gave way to the era of landfill indie, two bands stood miles apart from the competition – and if you happened to be at Electric Picnic in 2005, you could have caught both in the early stages of their journey to world domination.
At some stage during the weekend, James Murphy's LCD Soundsystem – whose hipster satire 'Losing My Edge' had become an era-defining cult hit – played an exhilarating dance-punk set on the main stage. And in a tent that was rammed to capacity, Canadian rockers Arcade Fire delivered a rip-roaring set, which quickly joined the ranks of legendary Irish festival performances.
At one point, frontman Win Butler memorably announced "We're playing Top Of The Pops next week – which is definitely proof that the world is ending." The band concluded with the soaring 'Wake Up', one of the standout tracks on their instant classic album Funeral. Fittingly, within a decade, Murphy was producing their transatlantic No.1 LP Reflektor.
Advertisement
To be in at the ground floor was a rare pleasure.
2006
Amy Winehouse
'Rehab'
While Amy Winehouse's 2003 debut Frank heralded the arrival of an exceptional new talent, it was her sophomore album, '06's Back To Black, which confirmed her greatness. In particular, the smash hit single 'Rehab' was tinged with genius.
Helmed by Mark Ronson – well on his way to becoming one of music's A-list super-producers – it was simultaneously a fun R&B romp, and an arch comment on the nature of celebrity scandal. Winehouse compellingly reflected on her personal ups and downs, which were being very publicly played out in the harsh glare of the tabloid spotlight.
Back To Black saw Winehouse attain fame of Adele proportions, with the record ultimately shifting 16 million copies in an era when album sales were on the wane. Sadly, in the wake of the singer's tragically untimely passing in 2011, 'Rehab' took on all-too-powerful extra resonance.
But the song remains a stunning testament to her extraordinary talent.
Advertisement
2007
Glen Hansard & Markéta Irglová
'Falling Slowly'
As the runaway success of Once catapulted images of Dublin buskers and hoover repairmen onto the world stage, Glen and Markéta's pensive love song was the surprisingly tender and wonderfully memorable hit of 2007.
Contrary to its title, 'Falling Slowly' was more of a slow climber – having originally been released the year before on two separate albums: the pair's collaborative project The Swell Season's self-titled debut album, as well as The Frames' The Cost. As Once struck a chord with music fans around the world – including a young Billie Eilish and FINNEAS in California – the breakthrough single ultimately peaked at No.2 on the Irish charts, and earned Glen and Markéta a thoroughly deserved Oscar for their troubles in early 2008.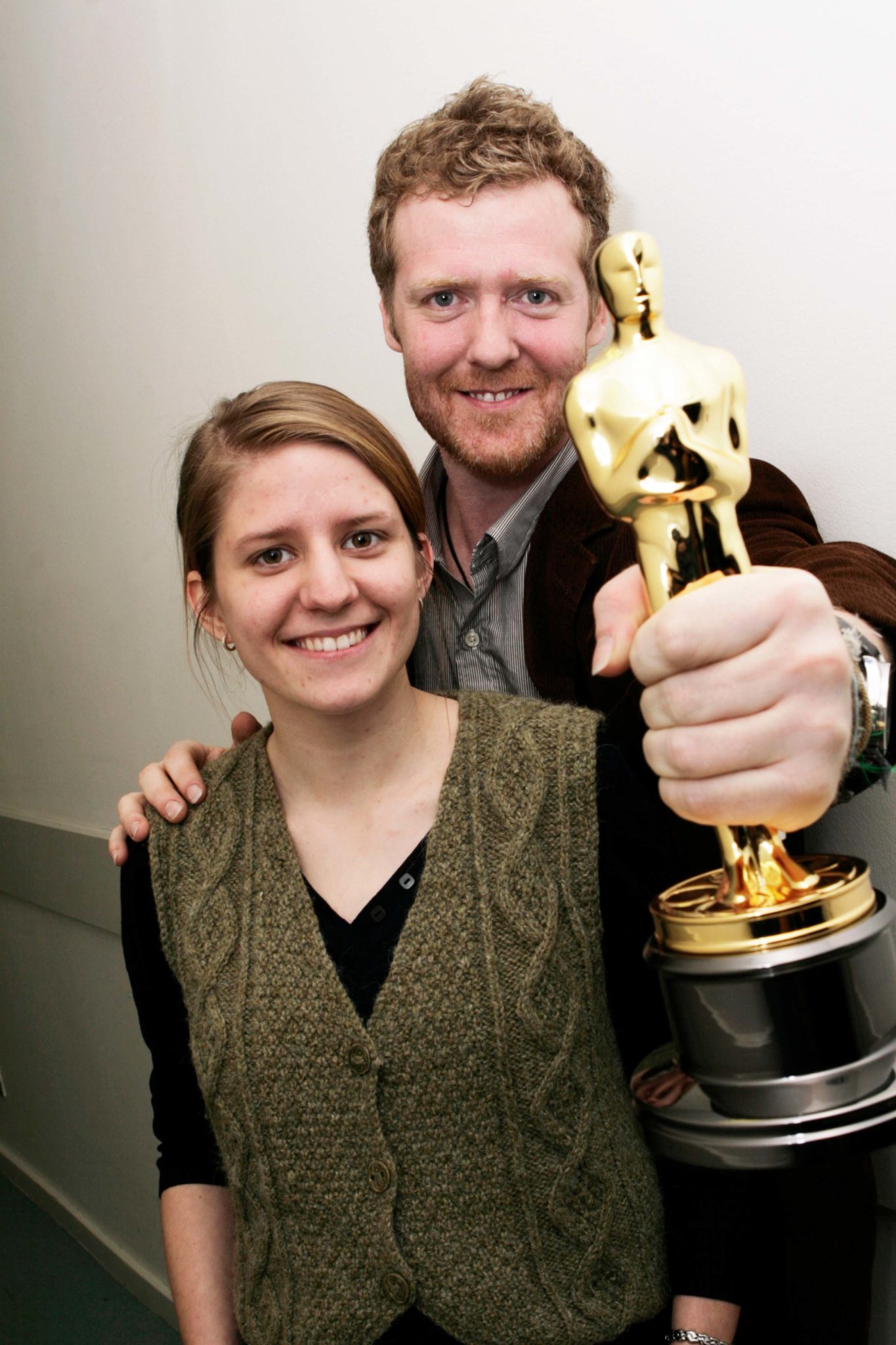 2008
Kings Of Leon
'Sex On Fire'
Advertisement
'Sex On Fire' propelled Nashville rockers Kings Of Leon into the rarefied realm of serial No.1 records in the US, and double-digit Grammy nominations. However, long before that, Ireland provided a happy hunting ground for the Followill boys, with their sophomore effort Aha Shake Heartbreak achieving a podium place in the Irish charts. Meanwhile, the singles from their debut Youth And Young Manhood – 'Molly's Chambers', 'Wasted Time' and 'California Waiting' – enjoyed considerable late night radio rotation.
But something about 'Sex On Fire', the lead single from their 2008 album Only By The Night, gave it a unique resonance. It was a bona fide monster hit, prompting hordes of raised hands at nightclubs across the globe. Heard now in isolation, rather than seventy-five times a day on the radio, it still makes you want to dance round the place like a lunatic.
2009
Lady Gaga
'Poker Face'
2009 was the year of all things Stefani Joanne Angelina Germanotta, known to you and me as Lady Gaga. Her debut album, The Fame, spawned Gagamania with lead single 'Just Dance' and its follow-up 'Poker Face' topping the UK charts. The latter was the best-selling single of the year worldwide. Excelling in several fields – singer, composer, dancer, musician – Gaga recalled  Freddie Mercury in his majestic prime, and David Bowie at his most outrageous. A plainsong of bisexuality ("Bluffin' with my muffin" indeed), 'Poker Face', was the dancefloor hit at the end of the noughties.
Tucked in behind her was Florence & The Machine. Telling us in no uncertain terms to leave all our love and longing behind, where Gaga was pure showbusiness, Florence Welch was fiercely macabre and delightfully emotional. 'Dog Days Are Over' was the unofficial anthem of Electric Picnic 2009, while Florence & The Machine's set at the festival emulated that of their great heroes, Arcade Fire, four years earlier.
2010
Advertisement
The National
'Bloodbuzz Ohio'
High Violet, the fifth studio album from The National, made them rock stars. Not run of the mill rockstars – rather, ones with a unique kind of humility. 'Bloodbuzz Ohio' was a ripe tune about the ceaseless ticking of time, the ache of the slipping ideal, and corporeal pressures that crush against the wandering soul.
In 2010, The National soundtracked festival fields for the more mature music fans, escaping their children rathrer than their parents. Or at least, that is the customary narrative; the truth is actually somewhat different. The National possessed their fair share of wild abandon. High Violet harked back to the heyday of the garage band, recorded as it was in the band's home studio – a shed in their garden, where the previous occupants had parked their car. For two years they slaved over a record that clicked with hordes of listeners, who discovered a marvellously erudite band.
As far back as 2002, when they played Dublin's Cobblestone, Ireland dug them – founding member Aaron Dessner recalled that their gig in Whelan's in 2005, was one of the first times that the audience sang along. During their annus mirabilis, The National sold out three nights at the Olympia, slayed Electric Picnic, and in late December, triumphed in the intimate environs of Other Voices in Dingle.
2011
Adele
'Rolling In The Deep'
One billion Spotify streams later, it's safe to say that people the planet over dig Adele's 'Rolling In The Deep'. Let's not forget, in 2010 the music industry was basically on its arse. Only your grandpa was still buying CDs, while iTunes was not proving to be much of a saviour. Angels often appear in strange guises; Susan Boyle's I Dreamed A Dream brought hope.
Advertisement
Sure, the kids cared diddley-squat about full albums, never mind physical copies of full albums. What if there was an artist who could completely grab their parents? Enter Adele. Her debut album 19 was no slouch, but nobody could have predicted the phenomenal global impact of 21.
It was a record that cut to the quick, shifting 350,000 copies out of the gate and continuing to sell at a frightening rate. In the US, singles 'Rolling In The Deep' and 'Someone Like You' spent 13 weeks on top of the Billboard 200, and Adele scooped six Grammys. 21 ultimately shifted 10 million copies; a feat not seen since Usher's Confessions in 2004. It confirmed the transcendent power of soulful pop – and that Adele was the ultimate anti-superstar.
2012
Villagers
'Nothing Arrived'
Conor O'Brien's Villagers have racked up two Ivor Novello Awards, two Mercury nominations and a Choice Music Prize – the latter for 2013's Awayland. In winter 2021, as part of a Hot Press-produced series in association with Up Close and Personal Promotions, O'Brien was interviewed by Paul McLoone about Awayland, during which he detailed the evolution of lead single 'Nothing's Arrived'.
He explained how it started out as a morose number, the drippy atmosphere mirroring the lyrics, both gladly walking hand in hand over the edge. In the studio, it was given some welly courtesy of a piano riff. So begat the Elliott Smith paradox – an upbeat atmosphere set against deadbeat lyrics. McLoone described it as a "love song to oblivion" which is on the money, while O'Brien joked about it channeling Bon Jovi by track's end.
The dichotomy worked a dream: a brilliant, wonderfully literary song, 'Nothing Arrived' was the centrepiece on a cinematic album, which set Villagers on an incredible trajectory that has continued right up to 2021's Fever Dreams, an astonishing record that topped Hot Press' Best Albums of 2021.
Advertisement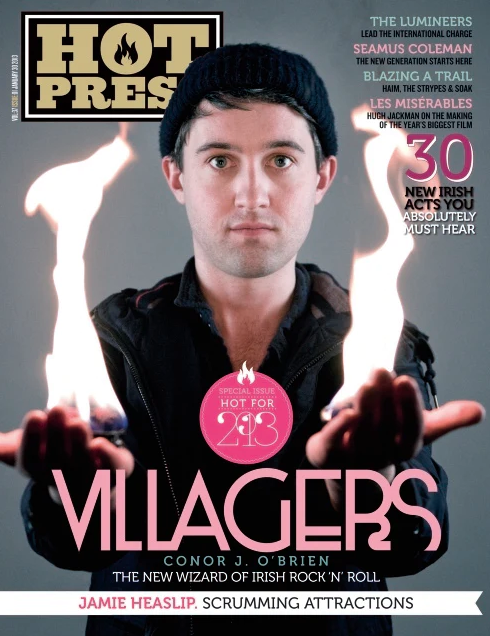 2013
Hozier
'Take Me To Church'
Hozier's 'Take Me To Church' was an astonishing phenomenon – a man goes into his parent's attic in the wee small hours, records a vocal, slogs over it for months and releases it as his debut single. It then tops the charts in a dozen countries, goes six times platinum in the US, and receives almost 640,866,295 YouTubey views.
Unfortunately, it also illustrated that the oppression which marginalised people suffer from the pulpit of the Catholic Church continues. The accompanying video, directed by Brendan Canty and Conal Thomson, depicted a romantic relationship between two men, pursued by a mob seeking to execute a tarring and feathering type of homophobic vengeance. Combined with Hozier's transcendant vocals, it created a defiant anthem to rally behind.
2013 was also the year that sentient robots, Daft Punk, released their sensational lead single 'Get Lucky' from their final studio album, Random Access Memories – a going out, being out and coming home song that soundtracked that summer, and resulted in the long overdue Nile Rodgers renaissance. But for sheer enduring power, the Hozier uprising was unmatchable.
2014
Advertisement
Christine & The Queens
'Tilted'
2016 would be the breakout year for Christine and the Queens – the stage persona of Paris-based Héloïse Letissier – when the English language version of her 2014 hit French album Chaleur Humaine stormed the charts in the UK and Ireland.
Possessing Brando-like cinematic presence, Christine and the Queens' performances on Later…with Jools Holland, The Graham Norton Show and a televised set at Glastonbury catapulted the electro-pop maverick to superstardom. Originally entitled 'Christine', with that voice and that arrangement, 'Tilted' would sound good in Aramaic.
Chaleur Humaine is a masterpiece. Whole worlds are created from the most minimalist of palettes, the isolated beats performing like dots of colour in a pointillism painting, making the record elemental and utterly beguiling. A superb dancer and performer Christine has become and LGBTQI icon and main stage performer at Glastonbury. When we heard 'Tited' we knew...
2015
David Bowie
'Lazarus'
Landing in mid-December, 'Lazarus' appeared to be an early Christmas present, only for the grievous realisation to emerge, after his death in early January, that it would be the last new David Bowie single. The accompanying Johan Renck video, released on January 7, 2016, three days before Bowie died, is an astonishing piece of art. David's final persona, Button Eyes, channelled the choreography of formative influence Lindsay Kemp, and the character of Thomas Newton, whom Bowie had played in Nic Roeg's The Man Who Fell To Earth.
Advertisement
Bowie meant so much ti music-lovers. The outpouring of public grief at his death was astonishing. As fans wrote their condolences across websites, social media and blogs, one message that kept appearing was that no matter how hard life got, thinking about Bowie alive and sharing the same world brought some solace.
Only his family, band members and producer Tony Visconti were aware of his terminal cancer diagnosis, and when he died two days before his 69th birthday, people were stunned. It now seems obvious that he was starting to say goodbye on the lead single from The Next Day, 'Where Are We Now?'. It was evident too from the Blackstar album, but that was released just two days before his death. There are those out there still waiting for a Lazarus moment...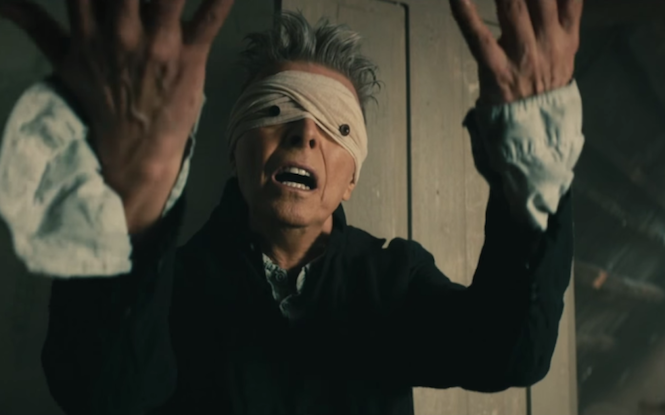 2016
Leonard Cohen
'You Want It Darker'
You Want It Darker, Leonard's Cohen's last studio album proper, found the great seeker – defiant, unbowed and prepared – at 82 years of age. The title-track opened with Gregorian chant, to which an LCD Soundsystem-style groove is hitched. Then that Cohen narration, daunting and beautiful, comforting and threatening: "If you are a dealer, I'm out of the game/ If you are the healer, it means I'm broken and lame… You want it darker, we kill the flame."
Of course, Cohen meant so much to so many people on this island. The magical 2010 shows that John Reynolds promoted at Sligo's Lissadell House are, for many, up there among the greatest gigs ever performed on these shores. The feeling was mutual, Cohen adjutant Sharon Robinson telling Hot Press after her friend's passing, "Leonard and myself often spoke about the beautiful events that took place there: the dancing in the rain at Lissadell and being close to where his hero, W. B. Yeats, is buried – that was definitely one of his favourite concerts."
Advertisement
'You Want It Darker' remains one of our favourite songs.
2017
Kendrick Lamar
'HUMBLE.'
Just over a year after he casually released his untitled unmastered collection (demos by his standards, masterpieces by anyone else's), the Compton rapper drummed up anticipation for his fourth studio album, DAMN., with lead single 'HUMBLE'.
Produced by Mike WiLL Made It, the hard-hitting track marked a major departure from Kendrick's previous jazz-influenced excursions. There's also few better examples of his unique ability to craft a song an entire arena can scream along to, while also featuring thoughtful ruminations on ego and religion. The multi-award-winning song scored Kendrick his first No.1 on the US charts as a lead artist, and has since clocked up over one-and-a-half billion streams on Spotify – while DAMN. became the first non-jazz or classic work to win the Pulitzer Prize for Music the following year.
2018
Arctic Monkeys
'Four Out Of Five'
Advertisement
Arctic Monkeys, the best of the debut album class of 2006, have always ploughed their own furrow – the brilliance of 'I Bet You Look Good On The Dancefloor' was a slow burner.
But they have always possessed a willingness to strike for new ground. To cite just one example, they took off to Josh Homme's Rancho De La Luna studio in the Mojave Desert to record 2009's Humbug. Where to go after the hip-hop-dipped-in-heavy-rock of 2013's AM? Simple: set an album on a futuristic colony on the moon, populated by a marvellous cast of oddballs, following an exodus from planet Earth.
Tranquility Base Hotel & Casino opens with the genius line, "I just wanted to be one of The Strokes/ Now look at the mess you made me make/ Hitchhiking with a monogrammed suitcase/ Miles away from any half-useful imaginary highway." 'Four Out Of Five', meanwhile, majestically airs a tourism advertisement to the moon, where you can still perform the Hokey Cokey, stand in VIP queues, and wrap yourself in Old Grey Whistle Test lights.
The song also found songwriter Alex Turner pondering Neil Postman's Information-Action Ratio theory, whilst eating in a rooftop taqueria on the moon. Post-modernism never sounded so marvellous.
2019
Billie Eilish
Bad Guy
Helping to cement her reputation as one of the most groundbreaking and influential pop artists of her generation, Billie Eilish released 'Bad Guy' in March 2019, on the same day as her debut studio album, When We All Fall Asleep, Where Do We Go?
Advertisement
The success of the track, which was one of many hit singles recorded in her brother FINNEAS' small bedroom studio, made the LA-based star the first artist born in the 2000s to top the US Billboard chart, as she brought Lil Nas X's record-breaking 19-week run at No.1 to an end.
'Bad Guy' – which would go on to receive both Record and Song of the Year at the 62nd Annual Grammy Awards, and get the remix treatment with additional vocals from Justin Bieber – is Billie's biggest hit to this day, with over two billion Spotify streams, and a further 1.1 billion YouTube views. It also happens to be thoroughly brilliant.
2020
Denise Chaila
Anseo
Where else would you find references to Fela Kuti, spice boxes, Centra, Sailor Moon and Shaka Zulu, but on a Denise Chaila track? Defying gender norms with playful braggadocio, the song arrived in the wake of her 2020 single 'Chaila', which introduced the Limerick-based artist to the world in no uncertain terms.
Further establishing her position at the forefront of Irish music, 'Anseo' originally appeared on Chaila's Choice Music Prize-winning Go Bravely mixtape, before a new mix was released at the end of the year with a guest appearance from Dublin rapper Jafaris. Having crowned herself "a Pharaoh" on the track, there's no doubt that she's made good on her promise – as, one-and-a-half years later, she's supported Ed Sheeran on a run of dates, and contributed to one of his remixes of '2step'.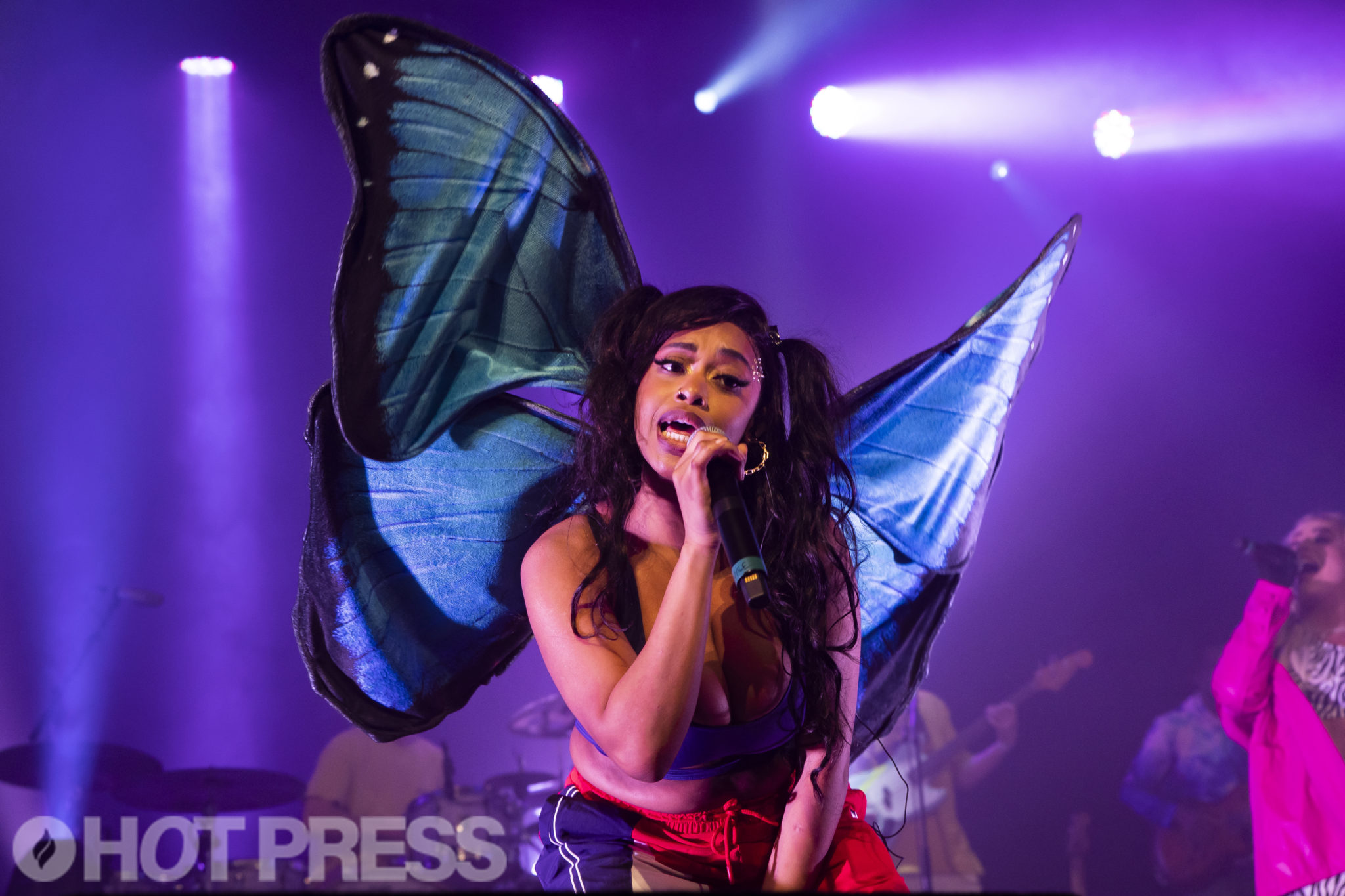 Advertisement
2021
Lizzo (feat. Cardi B)
'Rumors'
On 'Rumors', the first major release since her critically acclaimed 2019 album Cuz I Love You, the formidable Lizzo lobs back the phlegm that foul social media mobs had hurled at her – with interest. It makes you wonder who they thought they were dealing with. They must have missed her single 'Tempo' featuring  Missy Elliott: "I'm a thick bitch, I need tempo/ Fuck it up to the tempo/ Slow songs, they for skinny hoes."
Furthermore, Lizzo's from Motor City. She was badass from the off. 'Batches & Cookies', from her 2014 debut Lizzobangers, introduced a silver-tongued, titanium smart and remarkably gifted artist. A doyen of the underground rap scene in Detroit, she's certainly not one to be tangled with. Her bombastic delivery of positive body image (she appeared naked on the cover of Cuz I Love You) is timely, necessary and very, very welcome. Joined on 'Rumors' by the wonderfully foul-mouthed sensation that is Cardi B, together they created awesome, full-throated, badass girl magic you can dance like a demon to. Ace!
Read the full 45th Anniversary special in the current issue of Hot Press – out now:
Advertisement