Hot Press at 45: Why it's past time for men to declare themselves advocates for equality
Ireland has changed enormously since 1977 – but there are still vital ways in which we need to change to ensure that women are treated equally in every respect to men. Meanwhile, in the wider world, we are seeing a fresh assault on hard-won freedoms. Which is why it is past time for men to declare openly and unambiguously that they support the equality agenda. Change must start here – and now.
When I was growing up, I used to hear talk of "The Battle of the Sexes" and I wondered 'Battle: what battle?' It made no sense to me.
I was always as happy in the company of women as men.
I ran to the shops for my mother, Peggy, and knew that, in the butcher's, I had to ask for 'round steak' minced, rather than just taking whatever suspect red stuff was in the mincer.
I cooked the dinner with her, washing the lettuce and peeling the potatoes and the carrots, and helping to make the gravy.
As a schoolboy, I frequently pretended to have a headache in the morning, so that I wouldn't have to endure the horrible, twisted, overbearing all-male atmosphere of school under the Christian Brothers in Synge Street, where people were beaten up every day as a matter of principle. Instead I got to experiment with the strange, adult taste of dandelion coffee, which Peggy made while listening to Woman's Hour in the early afternoon on BBC Radio. I enjoyed her company. We were always good pals.
Advertisement
I never for one second bought into the idea that men were superior to women or that women should in any way be subservient. And yet – no matter how apologists might like to dress it up or rationalise it – that assumption was baked into almost every aspect of Irish society, and of Irish life, from the inception of the State. That men were the only ones capable of doing the important business. That women were the weaker sex. That they wouldn't be up to it. Better that they stayed at home and had kids. It was all they were good for.
This was the fundamental underlying assumption of a unremittingly patriarchal society. It was men only at the top. This blatantly discriminatory arrangement was fundamental to the three religions of Abraham: Judaism, Christianity and Islam. Men ruled the roost. They spoke down to women. They made the rules. They trampled all over women's rights.
Even as a teenager, I knew this was inherently absurd. Crazy.  Wrong.
I found it oddly upsetting that so many women seemed to be complicit in this mad set-up. They were always in the front row at Mass. They were first in the queue for communion. They did the church collection.  Far too often they treated the clergy like pop stars: spit on me, Father Dickie! At home, they were the ones lining the family up to say the rosary – and threatening the children with a skelp if they didn't co-operate or mumbled.
All of this was rooted in the way religion claimed authority over ordinary people's lives. In fact, the conditions for the eradication of women from the public sphere had been inserted insidiously into the Irish Constitution at the behest of the Roman Catholic Church and its lay acolytes.
Article 41.2 of the Constitution – apparently drafted by the man we came to know as the Roman Catholic Archbishop of Dublin, John McQuaid – made it clear that a woman's place was in the home.
"In particular the State recognises," the text runs, "that by her life within the home, woman gives to the State a support without which the common good cannot be achieved. The State shall, therefore, endeavour to ensure that mothers shall not be obliged by economic necessity to engage in labour to the neglect of their duties in the home."
Advertisement
This clause was, as has been pointed out on countless occasions by women's rights campaigners, highly gendered and flagrantly sexist. And yet it remains extant, like a festering wound, still a part of the Constitution of Ireland.
IGNORANT AND INCOMPETENT
It may seem bizarre now, but as late as 1973, women who worked in what was then known as the 'civil service', were forced to retire when they married. In effect, women were told to go home. Attend to their husbands. Procreate.
This policy of excluding women from Irish public life had been gradually but inexorably enforced from the foundation of the State onwards. Many of the effects of that policy can still be seen, in the chronic imbalance of representation which still plagues many areas of Irish public life, including politics.
When Hot Press launched in 1977, we put a photograph of the cabinet of the day – a Fine Gael/Labour coalition under the Taoiseach Liam Cosgrave – on the cover, and surrounded them with all manner of rock 'n' roll reprobates.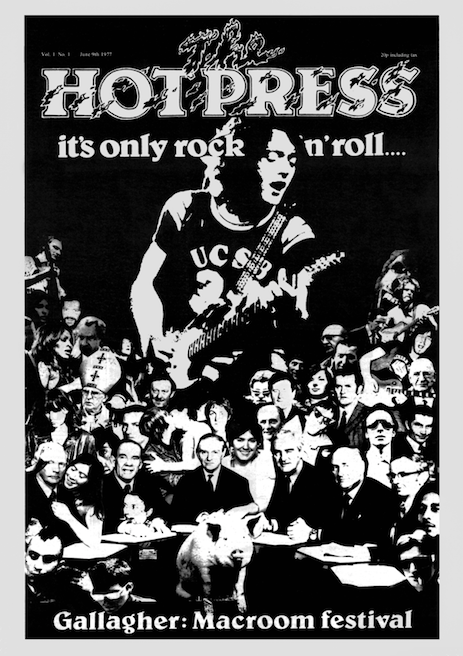 Last week, I went back and checked, just to be sure. There wasn't a single woman sitting at that cabinet table – not even one, in a Government that, among political commentators, was dubbed "the Cabinet of all the talents."
Advertisement
You look at that and think: it was a joke, right? But it wasn't.
The cabinet of all the talents. With no women involved. And this was the work of the political correspondents of the day.
There is a part of me that wants to scream: how fucking stupid were these people? Did they really not see how absurd that was? Did they not understand how insulting it was to over half the population of Ireland?
But, of course, it was an extension of the contempt for women that is inherent to the founding myths of all of the Religions of Abraham.
I didn't intend to write about this now, but it has to be said. The Christian myth is inherently sexist and discriminatory. And, by extension, Catholicism – which merits special mention because it has been the dominant religion in Ireland – is also inherently and irredeemably sexist and hostile to women.
That's why Mary McAleese's campaign to bully the Catholic hierarchy to allow women to become priests is inherently absurd.
Think about it. The fundamental Christian – and Catholic – belief is that Jesus (male), the Son of God (the Father, male) – was sent down to earth to intervene in human affairs and to provide the leadership, personal sacrifice and good example, which would enable people forever afterwards to be redeemed, forgiven their sins and go to heaven after they die.
Advertisement
We are talking here about an all-knowing, all pervasive, interventionist God, capable of changing the course of human history – and who chose to do so deliberately and knowingly in a certain way.
So, if God (the father) supported the idea of equality, why were 12 all-male apostles chosen? Why wasn't the representation split 50/50 at the time? It would have been easy to have appointed six male apostles and six females.  And it would, presumably, have saved women endless grief in the intervening 2,000-plus years.
So, either the all-knowing and all-powerful God was ignorant and incompetent and failed to do the single intelligent thing which was needed to combat discrimination. Or Christianity – and by extension Catholicism – was discriminatory against, and hostile to, women from the very start. Either way, the entire edifice of civilisation in so called Christian countries has been stacked against women ever since as a result.
VIOLENCE AGAINST WOMEN
From the off, in Hot Press,  we were determined to do everything in our power to change that.
We would promote the equality agenda. We would advocate for women's rights. We would oppose any institution or organisation that excluded women or discriminated against them.
And that included golf clubs, sporting organisations, freemasons, the Irish Army till 1980, Rotary clubs – and so on and on – as well as organised religion, and the dominant Catholic religion in particular.
Advertisement
But also music. Back then, very few women were involved in rock 'n' roll. And – with the odd exception – men wrote all the songs. Female singers were emerging in folk music, great interpreters like Maura O'Connell, Mary Black, Dolores Keane, Trona Ní Dhomhnaill of The Bothy Band and Moya Ní Bhraonáin. But there was precious little space for women to take control of their own creativity.
If we could help to change that we would. Why? Because it was self-evidently the right thing to do.
It happened gradually. The emergence, first of Mary Coughlan and then Sinéad O'Connor, was crucial. These were unmistakably fiercely independent women. And Sinéad, in particular, was writing her own songs from the start.
Towards the end of the 1980s, there was a sea change. Enya – with her production and songwriting cohorts Nicky Ryan and Roma Ryan – made a startling breakthrough with the single 'Orinoco Flows', turning Watermark into a huge global hit album. Enya was completely herself: a very different independent voice. Next, Sinéad went supernova with 'Nothing Compares 2 U' and suddenly all the old assumptions had been blown out of the water.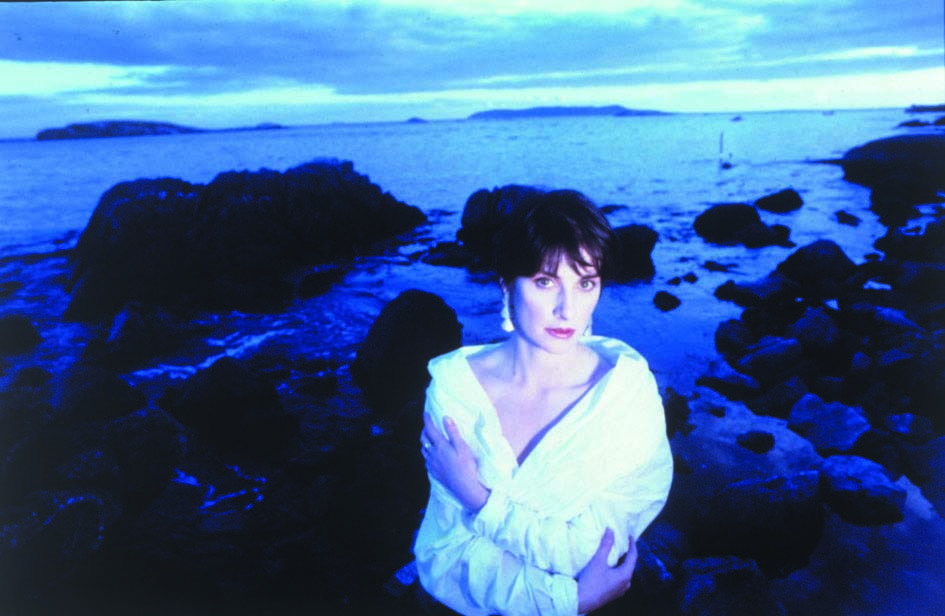 Starting in the early '90s, Dolores O'Riordan led The Cranberries to enormous success. And The Corrs – Andrea, Sharon, Caroline and Jim – hit the ground running. The hits – songs the women had written themselves – started to flow straight away. But it was their second album Talk On Corners which catapulted them to global recognition, going 20-times Platinum in Ireland and selling over 3 million copies in the UK alone.
Anyone watching this could logically think only one thing. Women are as capable of creating great music as men. Why should they not be treated equally? And paid accordingly…
Advertisement
And if that is true in music, then it is true everywhere else too. That is what it comes down to. It really is that simple.
Women are entitled to equal pay. They are entitled to equal opportunities in education and in work. They are entitled to be treated equally in every respect in a society of equal citizens.
But there is another dimension: they are also entitled to live their lives free of the threat of gender-based violence, or of any attempt on the part of any man to coerce or bully them personally or sexually.
That might seem obvious. But, right now, in places throughout the world, women are the victims of sustained, systemic discrimination. They are NOT treated as equal citizens, in what far too often remain patriarchal societies. Immediately, I think of the way in which girls are denied the most basic education in Afghanistan, under Taliban rule. Of the brutal kidnapping, enslavement and rape of young girls by the Boko Haram Islamic terrorist organisation in Nigeria, Chad, Niger and Cameroon. Of South Africa, Brazil and Mexico – the most dangerous places in the world for women to travel. Of Saudi Arabia, the worst country in the world for legal discrimination against women.But these are just the tip of a huge iceberg.
According to the World Bank, there are 104 economies with labour laws that restrict the types of jobs women can undertake.
In 123 countries there are no laws to stop sexual harassment in education.
In 18 countries husbands – I always tend to think of that word in inverted commas – still have the legal power to prevent their wives from working.
In all, 2.7 billion women do not have the same access to work, and to jobs, as men.
And in the home of the brave and the so called land of the free, women's rights are under the most sustained assault since the foundation of Hot Press, with the decision by the Supreme Court to overturn the Roe v. Wade ruling from 1973. Abortion has already become illegal in some States. And in all over 20 will cross that line, in what is an act of grotesque institutional violence against women. It is a battle that is only beginning, and it could get very ugly indeed.
We are lucky. Ireland has changed enormously. After years of struggle, abortion is legal. But even here – as with the need to finally change Article 41.2 – we still have a lot to do before we can truly say that we have created a society free of gender-based oppression, prejudice and abuse.
Violence against women is at the heart of this. In Ireland, there was a 15% increase in reports of sexual violence between 2020 and 2021. So there can be no doubt whatsoever about the importance of addressing these issues urgently.
Advertisement
THE STAINS OF HISTORY
And so to the future. In 2015, the President of Ireland, Michael D. Higgins, was appointed one of the 10 Global Champions for the UN Women HeforShe campaign.
For the uninitiated, HeforShe is a United Nations initiative, which aims to inspire men and boys to become actively engaged in the campaign for equal rights for women across the world.
It is part of a wider drive to create a Global Solidarity Movement for gender equality – with the two core aims of advancing women's rights and also, crucially, of combating gender-based violence.
The truth is that men and women alike are diminished by the failure to treat all of the citizens of the nation equally. Even if it were only out of a sense of ordinary fairness, men should be advocates for equality. But it goes way beyond that.
Imagine if we could truly and truthfully say that we have definitively consigned the dark days of routine discrimination against women to the dustbin of history. That we have arrived at a point where the conditions are in place which will enable – and hopefully spur – women and men alike to participate fully and equally in every aspect of Irish life.
This is where we should aim to be. Which is why men need to openly say: we too want to be free of the stains of history. We want, everywhere we go in Ireland, to know that women have been accorded their rightful place as citizens – and as friends, fellow workers and companions – who are equal, and seen to be equal, in every respect.
Advertisement
Let that be the lode-star as we embark on the next 45 years…