Every Breaking Wave: R&B – "In the long run, female artists were to prove central to R&B's development"
You know how it goes – you're in the pub sounding off about your favourite new act, when a mate asks if you've yet become acquainted with the era-defining grindcore scene. It's fair to say musical genres have come and gone at a furious pace since Hot Press first arrived, but some have had a lot more staying power than others. We look at a selection of the most essential movements from the past 45 years, and hear from a few of the key participants along the way...
He may be an artist with a deeply problematic legacy, but Michael Jackson's influence on the development of R&B, ultimately the modern pop landscape, was seminal. A bona fide star, Jackson's collaboration with Quincy Jones on 1979's Off The Wall yielded classics like 'Rock With You' and 'Don't Stop You Get Enough', and also shifted by the truckload – though, astonishingly, the duo were only getting started.
On the back of the sublime 'Billie Jean' and its horror-themed title-track – the mega-budget video for which, directed by John Landis, became inescapable – 1982's Thriller was nothing short of a cultural landmark, ultimately becoming the biggest selling album of all time. Producing a follow-up that attained anywhere near the same level of success was always going to be a tall order, though Jacko still made a damn good stab at it. In 1987, Bad proved another blockbuster, using essentially the same formula: again co-produced by Quincy Jones, it had another ludicrously catchy title song, with a video from a heavyweight director (this time Martin Scorsese).
In the long run, female artists were to prove central to R&B's development, including Jackson's own sister Janet, who enjoyed critical and commercial success with both 1986's Control and 1993's Janet. Elsewhere, driven by her stirring cover of the power-ballad 'I Will Always Love You', Whitney Houston's The Bodyguard: Original Soundtrack album shifted a staggering 45 million copies and became the best-selling film soundtrack of all time. Mariah Carey also shot to mega-stardom, with her Boyz II Men collaboration 'One Sweet Day' becoming the longest-running No.1 in the history of the Billboard Hot 100.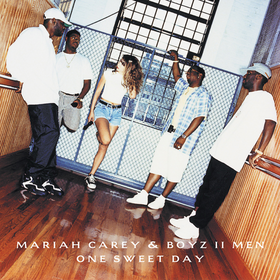 Carey also had another notable hit with 'Fantasy', this time in collaboration with the somewhat less wholesome Ol' Dirty Bastard. Indeed, at the turn of the millennium, Billboard ranked Carey and Janet Jackson as, respectively, the first and second most successful artists of the '90s.
Advertisement
That decade also saw the rise of the neo-soul genre, with Erykah Badu to the fore. Following on from the aforementioned Boyz II Men for II and TLC for '96's CrazySexyCool, Badu scooped the Grammy for Best R&B album for '98's Baduism. Meanwhile, having already enjoyed major success as a member of The Fugees, Lauryn Hill received the gong the following year for the instant classic The Miseducation Of Lauryn Hill, a major critical and commercial hit on the back of its memorable single 'Doo Wop (That Thing)'.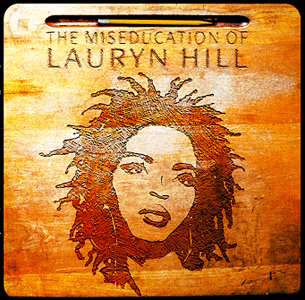 In the 21st century, producers continued to push R&B in thrilling new directions. In the vanguard was Timbaland, who crafted ingenious soundscapes for everyone from Missy Elliott to Justin Timberlake. Comprised of Virginia duo Pharrell Williams and Chad Hugo, meanwhile, The Neptunes achieved an almost total chart takeover.
Updating Jones and Jackson's dance-pop for the new century, and also drawing on Prince's skeletal electro-funk, the duo crafted a series of sublime hits for the likes of Timberlake, Kelis, Snoop Dogg and Gwen Stefani, to name just a handful.
Beyoncé:
"I grew up on singers like Anita Baker and bands like The Jackson Five, and also the Motown artists like The Temptations. But I remember when I first heard 'Visions Of Love' by Mariah Carey when I was about 18 – I thought, 'Yeah, that's what I want to do.'"
Read the full Every Breaking Wave feature in the 45th Birthday issue of Hot Press, out now:
Advertisement