We had planned a small gathering of initiates to celebrate the publication of our special 45th anniversary issue, at our offices in Capel Street – and to unveil some new signed cover prints. As sometimes happens, it took on a life of its own – and we have the pictures to prove it...
When Hot Press celebrated its 45th anniversary recently – as readers and subscribers will likely know – we decided to host a low-key bash at the Hot Press offices in Capel Street.
Once the notion had taken hold, the ideas started to flow. You don't have to be a vinyl freak to know that a classic 7-inch single spins at 45rpm. The editorial gang saw the opportunity to spin a stirring musical tale of the 45 45s that shaped our lives. It rhymed. That was a good start! It became a centre-piece in our anniversary issue. But it also provided the basis for a brilliant playlist. Why not make that the hook at a special party?
It seemed like a good idea.
Our numerologists were also on the case. 45, it turns out, is a special, unique number in a couple of other respects. For a start, it alone is the sum of all the single digit numbers. It is also a triangular number, the implications of which we will leave you to explore yourselves. But there were also mystical associations, sufficient – we thought! – for us to say 'Let 45 be the new 50'. A Slane Whiskey Cocktail was, indisputably, in order!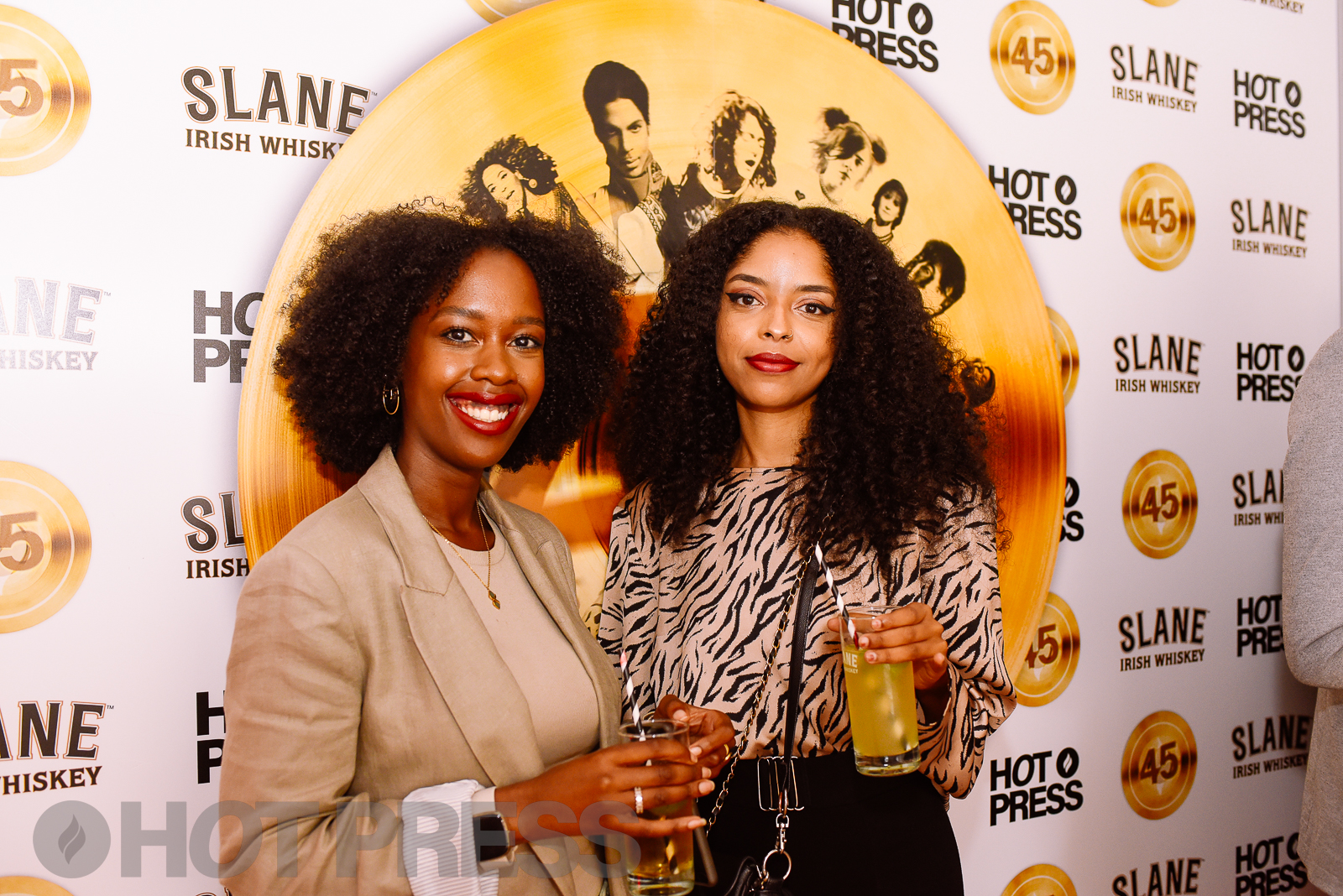 For the occasion, we hung a selection of our beautiful, signed and framed prints from the Hot Press Covers Exhibition – which we ran a few years back in association with the wonderful people at the National Library of Ireland – in the gallery space here at 100 Capel Street. And we also added new signed prints featuring recent cover stars like Fontaines D.C., Dermot Kennedy, David Keenan and Panti Bliss, as well as Billie Eilish and Taylor Swift.
It started out low-key, but the temperature went up just a little bit when we got into the swing of things. Our friends in Slane Irish Whiskey were on hand to serve the finely distilled festival-associated libation neat, with a drop of water or in cocktails – with mocktails also on tap. We aver, as they say, away in a hack.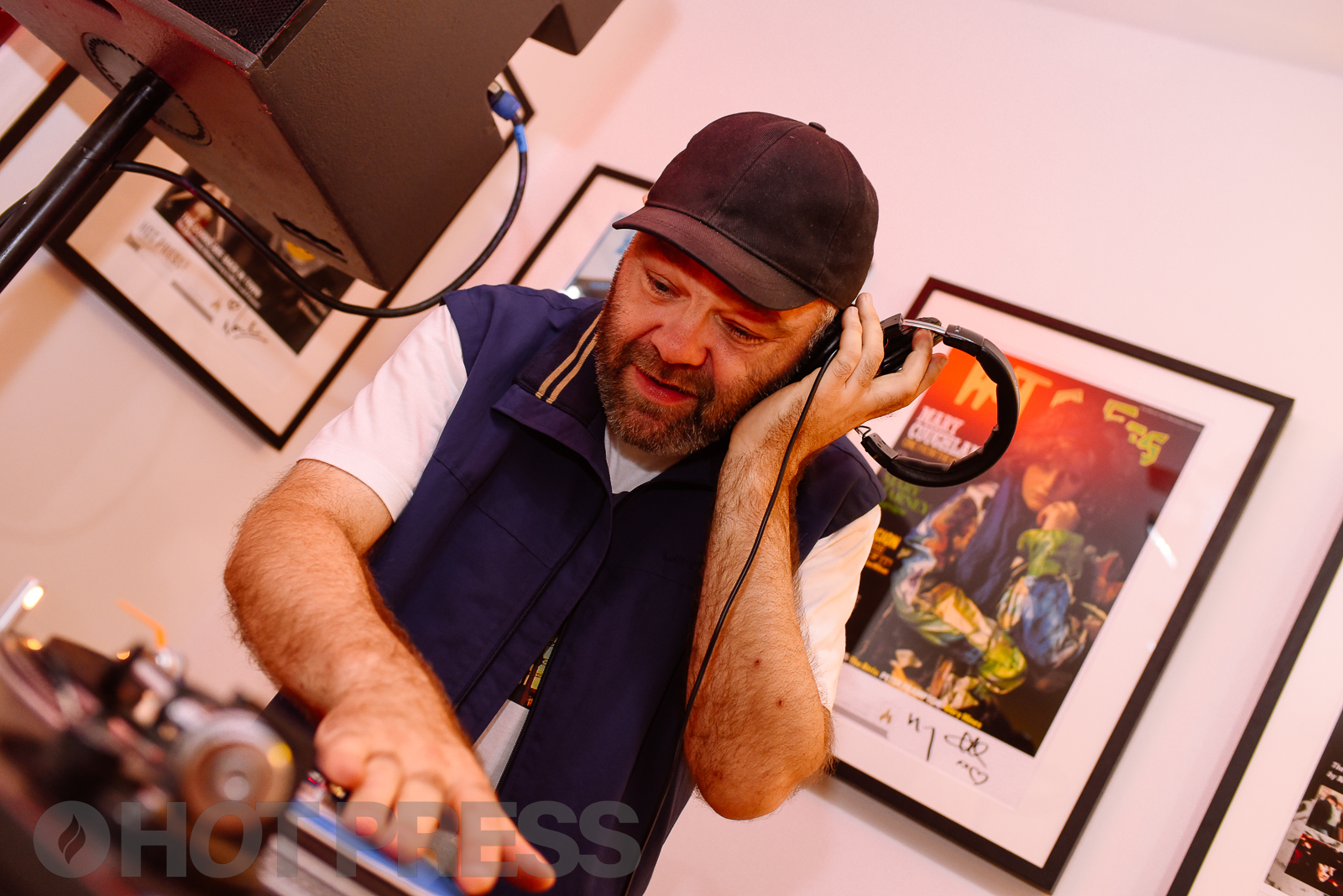 Among the guests who joined founders Niall Stokes and Mairin Sheehy to raise a glass or two were Eleanor McEvoy, Aidan Gillen, Camille O'Sullivan, Mary Stokes, Jack L, Ivana Bacik, Jim Sheridan, Melanin Tee, Niamh Farrell and Brian Darcy of HamsandwicH, Jess Kavanagh, David Keenan, Chameleon aka Matthew Harris, Annmarie Cullen, Gina Murphy of Hugo's Restaurant, Dermot Stokes, Orlaith McBride, Andrew Kavanagh of Keywest, Zeinab, Fergal D'Arcy, Rachel Mae Hannon, Fya Fox, Anne Marie Shields, Dave Reid, Emma Harney, Pete Murphy, June McEnroe, Hannah Hamilton, Dan Oggly, Shane Tobler of Crossroads Studios, Gary Sheehan of the National Concert Hall, DJ Mona Lisa, who has just joined the Hot Press team, Hilary Hughes, Siobhan Hegarty, Ali Namakau, F3mii, Salamay, Ken McCue, Connla Stokes, DJs Aidan Kelly and Mark Kelly – oh, and far too many more to mention ('cos we're getting tired already)!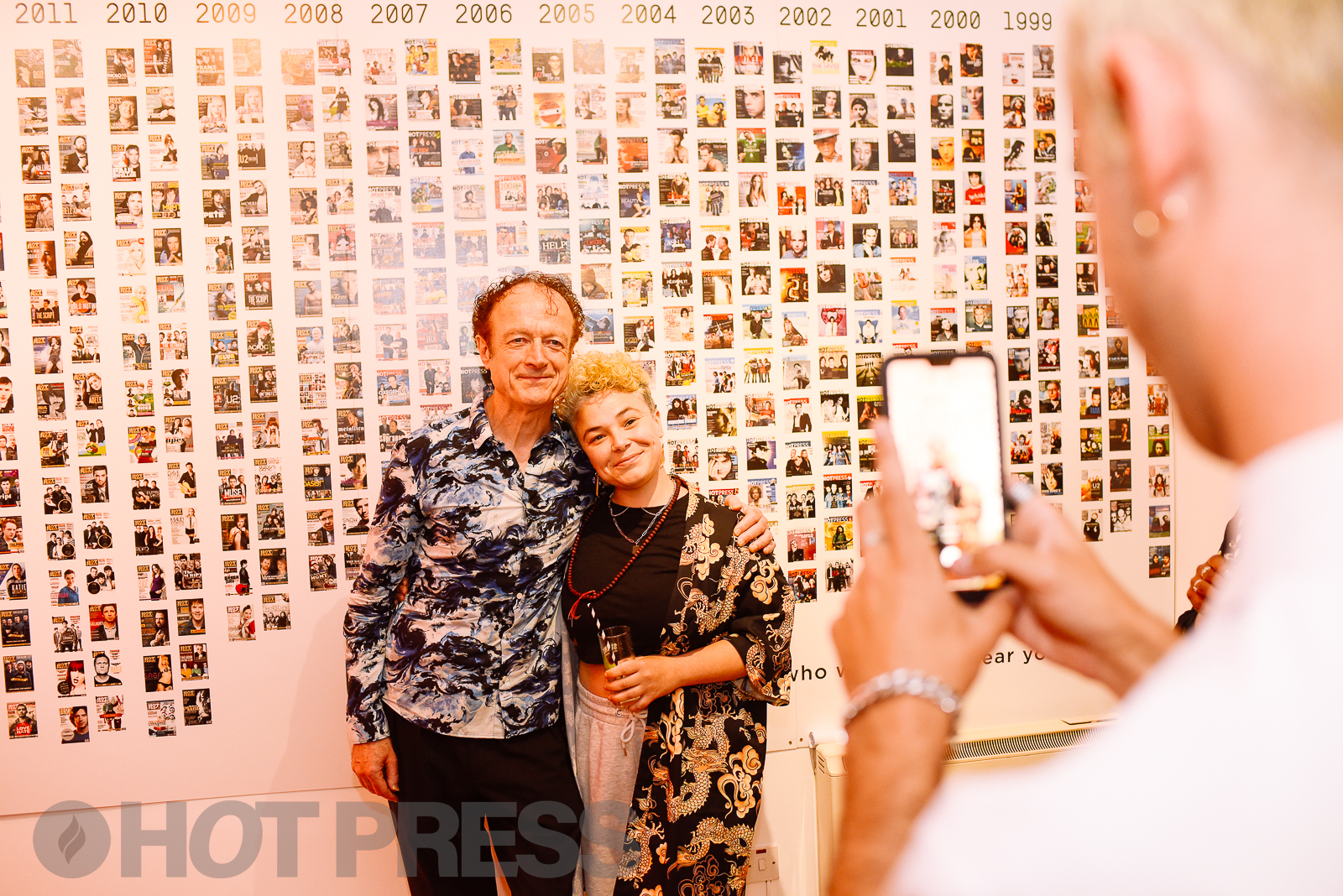 The rest of the Hot Press crew were out in force, of course, but we'd be here till tomorrow if we tried to name all of them – and to mention some would surely be unfair to the others! However, we can admit that there was time for a few words from Hot Press editor Niall Stokes, who told a few stories from the early days, and invited everyone back to ours for the 50th birthday bash in 2027.
And then he had a sip of a thoroughly enchanting Slane Cocktail, before repairing to the garden area outside, where the conversation and good vibes flowed in fine abundance. Here's to the next big gathering!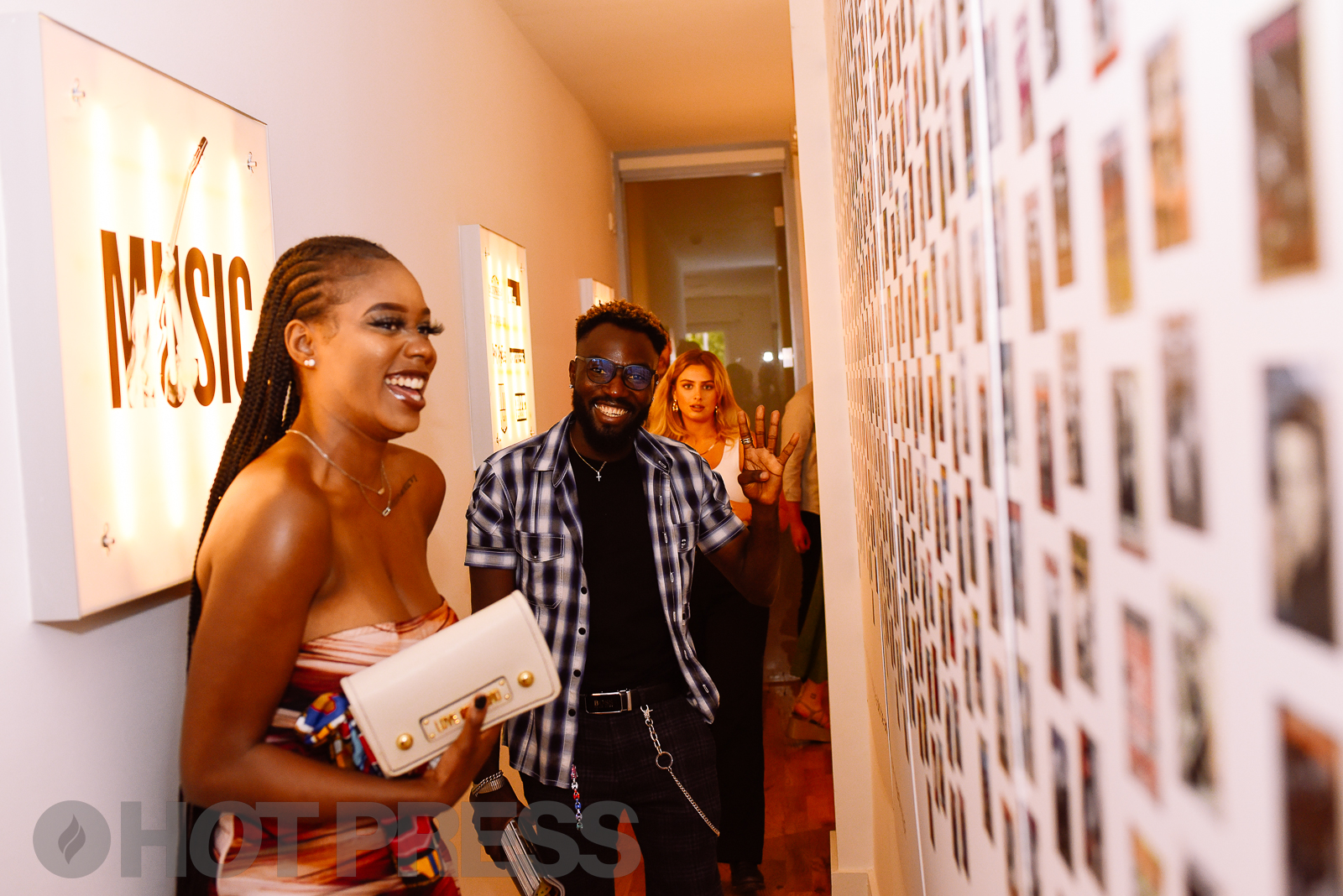 See the full gallery from the 45th birthday bash here.