Here are 11 Irish highlights for Record Store Day 2022 on Saturday, April 23...
U2, A Celebration
Marking the 40th anniversary edition of U2's 1982 single 'A Celebration', this four-track EP is being released on 12" vinyl, featuring two previously unreleased recordings.
The Cranberries, Remembering Dolores
In September 2021, marking what would have been Dolores O'Riordan's 50th birthday, a specially curated 15-track streaming-only compilation of songs from the band's catalogue was released, entitled Remembering Dolores. This is the 2LP version of that digital collection, with three bonus tracks.
Philip Lynott, The Philip Lynott Album
Advertisement
To mark the 40th Anniversary of its original release, Thin Lizzy frontman Philip Lynott's 1982 solo album, The Philip Lynott Album, is being released on limited edition white vinyl for Record Store Day. The album's been newly mastered for 180gm vinyl at Abbey Road Studios.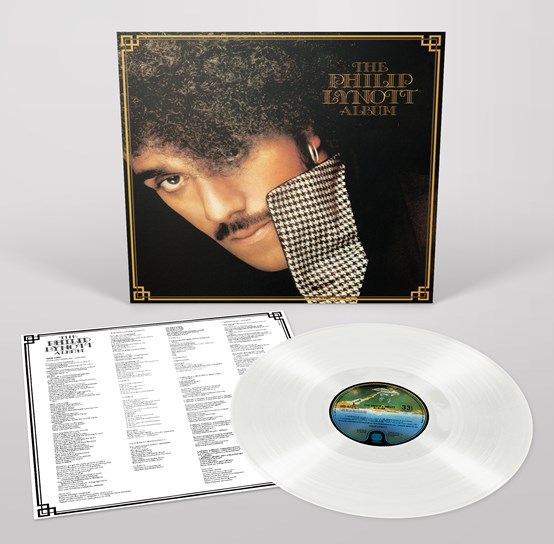 Stiff Little Fingers, BBC Live In Concert
This double LP features two high energy performances from the influential Northern Irish punk rockers, recorded for the BBC. Fronted by singer/guitarist Jake Burns, the first LP of this set kicks off with 'Roots, Radicals, Rockers & Reggae', recorded at London's Paris Theatre in 1981. The second LP features an equally raucous show captured at Norwich's University of East Anglia in 1982.
The Academic, Community Spirit
The Academic's self-produced Community Spirit EP is getting its first physical release – available exclusively for Record Store Day 2022.
"Over lockdown I'd been spending a lot of time learning how to record and produce," The Academic's frontman Craig Fitzgerald told Hot Press last year, around the time of the digital release of the EP. "We wanted to make something, because we couldn't tour. We just locked ourselves away, and I took on the production reins – which is a bit of a stress! But we always like to be pushed out of our comfort zones, and with this release we definitely are."
Advertisement
Amy Michelle, is that all there is?
Following its digital release earlier this year, Amy Michelle's is that all there is? is now available as a special Record Store Day physical release. Combining the devastatingly raw introspection of Phoebe Bridgers with the dark pop edge of Billie Eilish, the Mullingar native released the EP after signing to UK label Method Records.
Dermot Kennedy, Doves & Ravens
Five years after its original release, Dermot Kennedy's 2017 debut EP, Doves & Ravens, is being pressed on clear vinyl for the first time.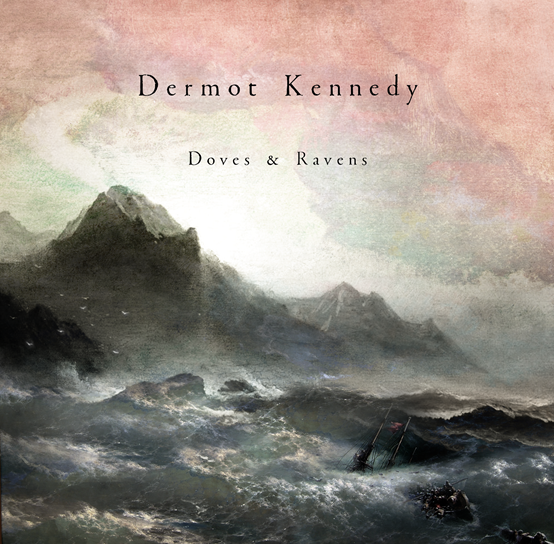 Christy Moore, Ride On
Christy Moore's 1984 album Ride On – featuring the iconic title track penned by Jimmy MacCarthy – is being released for Record Store Day 2022 on 12" 140g white vinyl.
Advertisement
Elaine Mai, Home
The Choice Music Prize-nominated debut album from Elaine Mai gets its first vinyl release for Record Store Day 2022. This deluxe vinyl edition is pressed on sage green vinyl, featuring three bonus remixes – No Forever (feat. MayKay) by PBH & JACK, Go Slow (feat. Sinéad White) by CHANEY, and Still Feel (feat. Ailbhe Reddy) – by ESSEL. The vinyl release features custom, hand-painted artwork by Roisín O'Doherty with digital design by Monika Karaliūnaite.
Jacknife Lee meets Luke Haines and Peter Buck, Wild Companion
Beat Poetry for Survivalists, the 2020 collaborative album by R.E.M.'s Peter Buck and English musician Luke Haines has been reimagined and remixed into ten cuts of Dub, Bass and Beats by renowned Irish producer Jacknife Lee. This is an exclusive vinyl release for Record Store Day 2022
Rory Gallagher, Live in San Diego '74
This previously unreleased concert recording of Rory Gallagher performing at the San Diego Sports Arena in the US in 1974 is being released as a double LP.

Advertisement
See the list of participating record stores here.