Listen to some of our favourite new Irish releases of the week below!
Róisín O, 'Chris Pratt'
Following the release of her follow-up track to her lauded Sophomore album Courageous, Róisín O is back with 'Chris Pratt.' An uplifting and emphatic millennial anthem, 'Chris Pratt' is steeped in nostalgia, with lyrics harkening back to Róisín's own girlhood. Róisín O says: "This song came from a memory of being taught the lyrics of Night Train by Guns and Roses in the kitchen of a house party when I was younger. The person in question was my first real crush, the image of Chris Pratt, and the coolest guy I had ever met." The new track was written by Róisín, in collaboration with Danny O'Reilly of the Coronas and Lar Kaye of All Tvvins.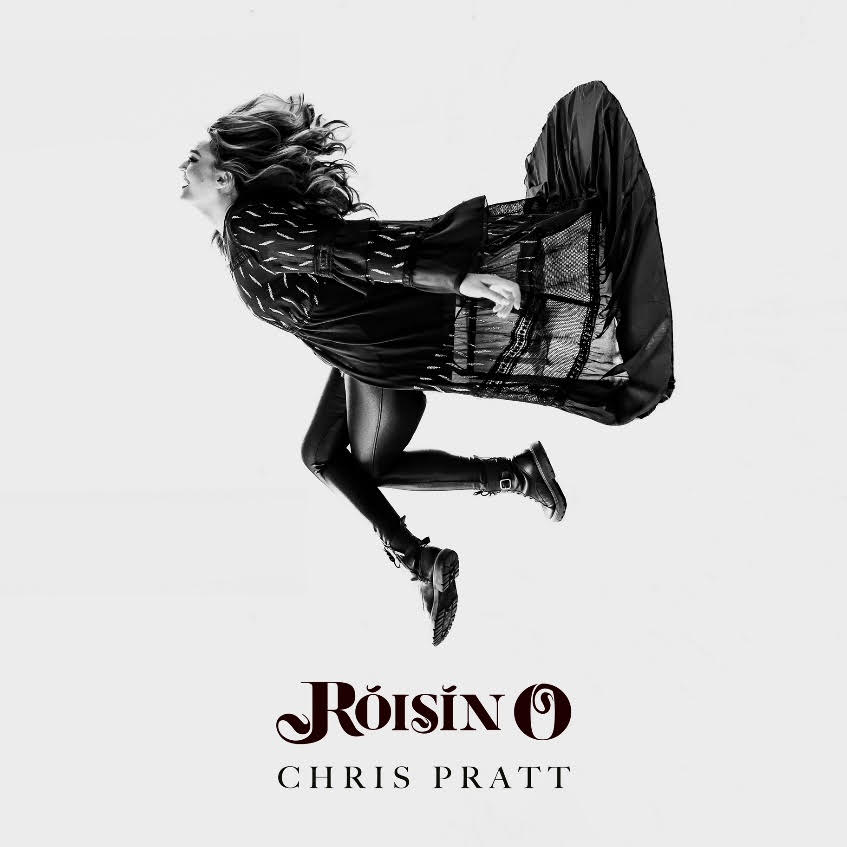 Glen Hansard, 'There's No Mountain'
Irish singer-songwriter juggernaut Glen Hansard has released his much anticipated new album All That Was East Is West Of Me Now - a collection of songs about life getting closer to completion than commencement. An LP that that's boisterous, reflective, sprawling and hypnotic – harking back to the rollicking days of Burn the Maps-era The Frames.
Advertisement
Hansard performed one of the album's standout tracks  'There's No Mountain' on Jimmy Kimmel earlier this month. The song is centred around an uplifting sense of belief "there's no mountain great or small that you can't climb," - pointing forward to the virtue of persevering, despite catastrophes both global and personal that could destabilise even the staunchest of souls.
At the end of this month, Hansard will embark on a six-week run of European shows, including a sold-out date at Dublin's Vicar Street just before Christmas.
Dermot Kennedy, 'Sunday'
Kennedy has done it again with the latest release of his heart-wrenching new track, 'Sunday.' If there's one thing he's going to do is write an absolute belter of a heartbreak ballad. The lyrics show the Irish man longing for a past lover and how he misses her. He assures himself that he will heal in time but for the time being he "would give up all the world for that one Sunday that [they] had." This track is sure to have you in your feels!
Advertisement
NewDad, 'Let Go'
Fresh off of their inclusion as a Showcasing Artist by worldwide music festival South by Southwest, Galway band NewDad has released a new single 'Let Go'. Spooky and raw, it's an excellent track whose energy dips and soars, keeping the listeners engaged and on their toes. Accompanied by a music video, it's a haunting tune with enough spooky vibes to match Ireland's descent into autumn.
 

View this post on Instagram

 
David Holmes, 'Stop Apologising feat. Raven Violet'
'Stop Apologising' is the newest single from David Holmes from his forthcoming album Blind On A Galloping Horse which comes out on November 10. This new electro-disco anthem is punchy and unique. A fantastic offering from the multi-award-winning artist.
Raven Violet's vocals are sensational against the rhythmic melody. This tune is perfect to tide fans over until the album is released.
Advertisement
Jazzy, 'Stardust'
A banger from just the first listen, Irish DJ Jazzy's newest single is energetic and intensely catchy. Off of her newly released debut EP Constellations, its fearlessly quick house beats and pleasing vocals make it perfect for a crowded club dancefloor or a particularly effective workout playlist. Jazzy is one of the biggest and most exciting names in dance music around the world, and it's not hard to see why with tracks like this one.
John Francis Flynn, 'Willy Crotty'
Known for his experimental twist on traditional Irish music, John Francis Flynn's rendition of 'Willy Crotty' was recorded in a bedroom in Leitrim using the unlikely combination of a clarinet, a handheld radio, a Casio SK1, a harmonica and an effects pedal. John explains that these sonic provocations are his guttural language and are always aiding the emotional leverage of the song, in a way that traditional instruments can't. As for the song's protagonists, "these are the sounds of their lives being torn apart."
Advertisement
RACHEL, 'No Returns Policy'
Mayo pop queen RACHEL is back after the success of her previous songs with a fresh new single, 'No Returns Policy'. Off of her upcoming EP Would You Be Happier?, it's a boldly slick breakup tune that equips heavy production alongside striking trap beats and RACHEL's strong, emotive vocals.
"This song means so much to me as it was the first song my producer, Dylan Connolly, and I created when we started working together back in 2019! I introduced him to an artist called Tate McRae and it inspired us to create the beat and style of this track. It has grown and evolved so much from the original version as we have come back to it many times over the years to add in more harmonies, instruments and production. We are so proud of the final version which was mastered by Peter Montgomery."
Advertisement
Steo Wall, 'Ancient Wisdom'
A special radio edit of the song off of Wall's newly released album Street Wisdom for Lost Souls, 'Ancient Wisdom' is a plucky, uplifting Irish tune. A combination of melody and spoken word, it's wry, funny, and heartfelt, and its themes of the pressures of getting older are intensely relatable.
Of 'Ancient Wisdom' Steo says: "Ancient Wisdom is a song about the pressures that society can put on young people. The pressure to become something and have it all figured out. When what we need to do is listen to the wisdom of the ancient tribes."
Holly Macve, Lana Del Rey, 'Suburban House'
Ireland-born artist Holly Macve has shared a new collaboration today, with the one and only Lana Del Rey. The product of a friendship born over Instagram DMs, the song is a sufficiently melancholic piano ballad in their signature Americana-noir style they've both become known for.
Advertisement
Del Rey said on the song, "Ever since I heard Holly's music I knew she had one of the most beautiful singing voices in the world. Her flawless, emotional vocals have inspired me over the last six years and I love her songs, and I'm especially proud of featuring on this one."
 

View this post on Instagram

 
Kojaque ft. Wiki- 'Johnny McEnroe'
Prolific Dublin rapper Kojaque has shared the last single in the lead-up to his much-anticipated album Phantom of the Afters, out 27 October via Soft Boy Records. Joining him on the gritty track is New York rapper Wiki – the pair are seen enjoying a pint of Guinness in New York City in the accompanying music video.  
"One of my favourite songs off the record," said Kojaque on the track.  "I was in New York in May 2022 on my first US tour, and had been trying to collaborate with Wiki for a while".
Advertisement
Gavin James, 'White Noise'
After recently signing to one of the world's biggest music labels, Sony Music Worldwide, Irish star Gavin James is releasing his newest single, 'White Noise.' Known for his ability to relay human emotion through music, this track is no exception. 'White Noise' is a celebration of love and what it feels like to be in it.
"I've written so many broken-hearted type love songs so I thought it was time to write one about being completely bowled over by someone," said James on his latest offering.  "The song has this playful kind of Cupid feel to it. I guess it's a representation of how I feel right now in my own relationship. Anyway, there will still be some sad/broken-hearted love songs on the record but this one is about celebrating it."
Axel Knox, 'Day and Night'
Alex released this brand-new electric dance track featuring vocals from Conor McLoughlin. This catchy new tune is the latest from the rising star since he signed with Sony Music. With exclusive plays on Irish radio stations 98fm, Spin1038 and iRadio this song is bound to be stuck in everyone's head in no time. Knox has a lot of releases up his sleeve for the next few months so be sure to keep an ear out.
Advertisement
 

View this post on Instagram

 
Malaki, 'Most Days'
Silky and quick, Dubliner Malaki's latest track is turning a brand new corner in his already storied career. He raps unrelentingly witty lines over a pleasingly lo-fi combination of piano, guitar and saxophone, creating a unique sound that's both polished and emotionally resonant. Paired with an overwhelmingly creative explosion of a music video, Malaki is a force to be reckoned with with nowhere to go but up.
"For the last 7 months, Tanner (Director) and I have been video calling every week for the Music Video. We spent hours going through different concepts, locations and shot ideas. I was so grateful to fly over to LA to shoot the music video and create the visuals we were working on in the months prior. I've not only made incredible visuals to accompany my new single but I have created lifelong friends. I am Eternally grateful for the creative world and the people within it."
JYellowL feat. Harry Song, 'Reality Check'
Dublin-based rapper JyellowL shares his scathingly honest view on Nigerian socio-political issues on his new groovy, jazz-infused track 'Reality Check', featuring Harry Song.
"Every October 1st we celebrate, as we should, because we are a people to be celebrated," said JyellowL on social media. "However, we have no independence to celebrate. We're shackled by corruption and bad governance. The crimes against the protesters at the End Sars protests in 2020 highlight that. We need evolution.
"I wrote this song from a place of pain and frustration," he added. "I knew I needed to tap into another emotional plane that only a vocalist like the iconic Harry Song could."
Advertisement
 

View this post on Instagram

 
TANOKI, 'Desire'
Kilkenny native Paul Mahon aka TANOKI launches into the fore with his infectious new track 'Desire.' A dazzlingly eclectic and catchy fusion of electro-indie and alt-rock, TANOKI's latest mines the moody songwriting of Alt-J, as well as the dreamy soundscapes of M83 and MGMT; deftly exploring themes of longing and passion. Also featuring, fellow Kilkenny musician Moses Moorhouse provides hauntingly resonant falsetto vocals, adding to the song's already rich sonic tapestry. A captivating glimpse of things to come.
Advertisement
The Valmonts, 'Me & Myself Again'
Originally from Galway, Dublin-based Indie rockers The Valmonts share their emotionally charged EP Living In A Paranoid Trance. The Valmonts display an immense musical maturity in their sound, through groovy guitar licks and bubbling synths, along with resplendent vocals that simply don't miss.
The sublime focus track, 'Me & Myself Again', is accompanied by a video which illustrates the song's meaning and subject, as we're treated to visuals of Dublin and the band's local haunts. Despite its serious message, the music video manages to retain an element of visual beauty and playfulness.
"The video for 'Me & Myself Again' displays a mundane view of life," said the band. "One we often sulk into during times of loneliness or abandonment. It's not a nice place to be that's for sure, but you gotta find a way to lift that heavy head."
Greg Tisdall, 'Sheets'
Advertisement
While Dublin-producer Greg Tisdall's last single 'ALMA' was an energetic RnB number, 'Sheets' is a dark alt-rock tune - echoing the artist's influences of The Strokes, King Krule and Smashing Pumpkins. The song features a wall of spaced-out guitars, rumbling bass and intimate, whispered vocals – building up to a chaotic release.
'Sheets' is a song that deals with the arbitrary things that hurt us most to remember about past relationships - the feel of bedsheets, trips to Dunnes Stores and wall hangings.  The song was produced by Tisdall himself, with Alli Matson Murphy providing backing vocals and Daniel Farrell on guitar and bass.
Forty Foot, 'Miles Away'
The latest single from Forty Foot, 'Miles Away' is an emotional alt-rock anthem woven across three and a half minutes.
The track sees Forty Foot explore a wider sonic template, slowing the tempo, as layered guitars and synths create a dreamy base for Sam Coffey's emotionally heavy vocals. The longing lyrics are mirrored by the production, with space between the vocals and music allowing things to breathe.
Advertisement
Mark Dillion's guitar tones add to the haze, while Anthony Ross's drums and Keith Ennis's bass generate the pulse, keeping things grounded amongst the spacey, shoegaze elements of the song.
Pa Sheehy, 'Wretched'
After the recent release of his EP Lost In A '90s Arcade, Pa Sheehy has graced us with another gorgeous offering with 'Wretched.' The track builds from a stripped first verse into a beautiful medley of layered vocals and a bright melody. The Kerry artist continues to outdo himself with every release.
He describes writing the song: "It fell onto the page in about 20 minutes so I had to dissect it after to understand it. What I learned was that I was in a place where I was spiralling. The landscape of the music industry has changed so much that I didn't see how I could ever be in harmony with it. Every time I switched on social media all I could see was how well other artists were doing. I began to get bitter, unhappy and more and more hopeless around my career. I think I was waiting for a man in a suit to come along and give me approval."
Advertisement
Kayleigh Noble, 'Meanie'
This track embodies Kayleigh Noble's unique, synthy, R&B sound. The singer found inspiration in BANKS and FKA Twigs but her own personal style shines bright on the track. Her lyrics bring the listener on a journey of heartbreak and ultimately strength in finding yourself. The artist is definitely one to watch as 'Meanie' is among some very promising tracks on the new album.
Her debut album, Just a Girl, solidifies Noble's abilities as an artist. This Dublin singer/songwriter is definitely one to watch out for.
Jake Carter, 'Milk and Honey'
Advertisement
This uplifting, feel-good pop song, with sing-a-long melodies, catchy lyrics and driving piano accompaniment is sure to get stuck in your head. The track was written by Jake Carter and Irish songwriter Conor McQuaid who have teamed up on a number of Jake's previous releases.
The singer describes working on the song: "It was one of the easiest songs that myself and Conor have written. The lyrics and melodies were written in a matter of hours. We started off with the idea of writing a track that is feel-good as well as motivational with the use of clever lyrics. We tried to keep the riffs and vocal melodies as catchy as possible, and with the help of the Richey McCourt, I really think we did just that."
Winter Aid, 'Lazy Beds'
In celebration of the 10th-anniversary edition of his debut EP, The Wisp Sings, Winter Aid returns with a previously unreleased cut, 'Lazy Beds.' Wistful title track 'The Wisp Sings' recently saw a resurgence in popularity online, garnering over 300 million streams. A warm, folky meditation on where singer-songwriter Shane Culloty grew up in Co. Kerry, 'Lazy Beds' is a disarming showcase of Winter Aid's distinctively melancholic lyricism and tender vocal delivery, accompanied by stunning guitar fingerpicking.
Advertisement
Tandem Felix, 'The Kitchen'
From their album, There's a New Sheriff in Town, released today, 'The Kitchen' is an alt-pop dream of a new track. The new album follows Rom-Com, the critically acclaimed 2019 debut from the Dublin-based project from David A. Tapley. The Newer releases are a little darker and moodier than the previous release adding a new layer to the artist. 'The Kitchen' blends perfectly with the rest of the carefully curated album.
 

View this post on Instagram

 
STRABE, 'King of the Sea'
Irish/Scottish alt-pop duo STRABE have shared their impressive debut album How Our Love Grows. 'King of the Sea' is the project's epic and emotional closing track which discusses the pain of familial loss as the droning guitars build slowly to a momentous crescendo - it's a fitting punctuation mark to the LP.
Advertisement
"King Of The Sea is a very special one," said STRABE's Angela Black. "I began writing music as a way to process losing my dad, and this was the first song I wrote that didn't just communicate the pain I was going through, but expresses the wonderful, loving, gentle man he was."
Sarah Buckley, 'Wind Chimes'
Following her debut EP in February this year, Sarah Buckley returns with the title track from her forthcoming sophomore EP, Wind Chimes. Blending the razor-sharp lyricism of Alex Turner, the inwardly-reflective songwriting of Matt Berninger, and the emphatic authenticity of Julia Lacklin; Buckley's distinct style has already gained her attention, supporting the likes of Mick Flannery and Ham Sandwich. Navigating tough times and fraught relationships, 'Wind Chimes' soothes on a gentle wave of folk lyricism, warm piano, driving guitar, pensive drums and hypnotic vocals. Of her upcoming EP, Sarah shared, "The Wind Chimes EP for me is about acknowledging a tough time or relationships gone wrong but by the end of the three tracks being ready to set that tough time aside and move on." Undoubtedly essential alt-folk listening on this frosty autumn day…
Advertisement
Mad Dog, 'Pizza Lovers' 
The new single from Dublin-based artist Mad Dog, 'Pizza Lovers,' is a delightfully quirky ode to the humble Italian dish from his upcoming EP Fur and Feathers. The brainchild of musician and music teacher Shane McGrath, Furs and Feathers is a fine assortment of child-friendly story songs, based on local urban myths and Dublin lore. The new track showcases Mad Dog's ability to produce children's songs that still hold quality song-writing concepts, top-notch instrumentation and excellent production at their core. A Ramones and Motown R&B-tinged track, 'Pizza Lovers' is a perfectly charming blend of infectious bass, offbeat vocals and pizza box percussion. Shane has also started a Kickstarter campaign to help fund the new release.
Danny Wright, 'Famous'
Hailing from Derry, Danny Wright's debut single 'Famous' is sure to have listeners singing along from the very first note. No stranger to the music industry, Wright has been working as a behind-the-scenes force, helping some of Ireland's finest artists and is now set to emerge as a solo act. Drawing inspiration from artists like Lauv and Ed Sheeran, Wright's latest pays tribute to the dreams and ambitions you had when you were a child, but lost as you got older. A bona fide pop earworm of the soulful variety, 'Famous' is an expertly crafted blend of catchy melodies, playful lyrics and anthemic choruses.
Advertisement
Jack Cullen, '12'
With '12', Jack Cullen is showing the songwriting prowess of someone with many more years of experience under his belt. '12' is a gorgeous mix of folk and pop, a brilliantly produced track with a grounded, pounding beat as he strategically builds and pulls energy while never losing your undivided attention. It builds to a soaring chorus in which he exclaims that he's "never gonna give it up"- and with a song like this, nobody wants him to.
 

View this post on Instagram

 
Killian Keating, 'Syncopated Blue'
This pop-rock debut from the 16-year-old Finglas native is quite the first offering. Already hitting number 2 on the Irish iTunes charts, Killian Keating has hit the ground running. Inspired by a host of Irish legends including Damien Dempsey, Aslan and The Script, the young singer's storytelling shines through on this enchanting debut track.
This single comes out as Keating gears up for his support slot to Irish artist Keira Dignam at Dublin's Opium Live on December 28.
Advertisement
 

View this post on Instagram

 
The Line, 'Communion feat. Loah and Fehdah'
The latest track from Brian Dillon's pseudonym The Line, 'Communion' features Loah and Fehdeh in an ethereal collaboration of stunning vocals and intricate instrumentation.
"Communion is a song about who you are, where you're from and how the experiences of the past shape the person that you are now. In the song, both Loah and Fehdah explore these ideas from both personal and societal standpoints. It explores the regrets felt by individuals in a society which is built on so many mistakes that it may never be able to redeem itself."
Advertisement
Will Troy, 'Love & Crisis'
Will Troy's distinctive vocals shine on his most recent track, 'Love & Crisis.' Troy describes the tune as "a song for those I hold closest. The people I would run to if the world was ending. The people who make the hardest times worthwhile. The people I will forever fight for"
He took to Instagram to go through the creative process for the pop track: "It was one of those moments where a song just kind of found itself and poured out all at once. I took it to the studio no more than a week later and finished writing it."
 

View this post on Instagram

 
UWM., 'U40 feat. Kendino and Luthorist'
This experimental new track from Irish producer UWM. features vocals and lyrics from Kendino and Luthorist. The collaborators came together on this release to create a unique sound for UWM.'s most recent project, U40 SUZY which is released today. Marking UWM.'s final project of this kind.
Advertisement
"This project has gone through many iterations, remixes and re-samplings to blend the vocals of my favourite artists to collaborate and jam with, through some experimental sound design, processing and arrangement styles that were really fun to delve more into this time around."
 

View this post on Instagram

 
Lisa McHugh, 'Stop & Listen'
This upbeat and heartfelt country track from Lisa McHugh is a fantastic example of her signature country sound. The catchy melody and passionate lyrics are bound to have you tapping your foot. The album features a handful of McHugh's singles that she has released over the last couple of years including 'Country Mile' which has over 1 million streams on Spotify. Even country legend Garth Brooks is a fan of the Irish singer thanks to her cover of his song "The River".
 

View this post on Instagram

 
Advertisement
San Rocco, 'Bind My Hands'
The second release from San Rocco's upcoming debut EP, People Verses, is a solid insight into what's to come. 'Bind My Hands' is about romantic insecurities and the self-destructive path one can find oneself on when those internalised feelings begin to fester. The recording was produced using pianos, synths and programmed drums, which helped create an air of tension that builds towards a loud punchy catharsis. With tracks like this on their debut EP, the only way is up for San Rocco.
Siobhán Winifred, 'Killers'
London-based alt-popper Siobhán Winifred is back with her second single of the year with 'Killers', a driving and emotive indie track – with her gripping voice, honest lyrics , atmospheric soundscapes, driving drums making the listener want to cry and boogie at the same time.
Winifred has earned airplay from some of the biggest stations in the UK and Ireland, including BBC Introducing 6 Music, Radio 1, iRadio and RTE2xm.
Advertisement
"This chorus had been knocking about in my head for a lil while," said the singer on social media. "I'm so happy with how it's turned out."
Ben Cutler, 'Out Of Bounds'
Belfast musician Ben Cutler follows up his latest single 'Break The Ice' with a gorgeous new single, 'Out of Bounds'. Alongside the release of his debut EP of the same name, the featured track is a perfectly chosen example of what makes Cutler unique: it's grungy and sensitive, catchy with an attitude. It invokes some of the best of old-fashioned rock n' roll, complete with growling vocals and wailing guitars, and proves that when it comes to creating a sound that sticks, Cutler knows exactly what he's doing.
Cutler had this to say about 'Out of Bounds': "It touches on the fact we are only here for a short stay, so be true to yourself and don't expect to have everything figured out."
Advertisement
Hula, 'A Brush You Left In My Room'
The new track from Limerick's Aaron Houlihan, also known as Hula, is his first officially released single– but he's gained quite a following via live shows around the southwest region of Ireland. The highly anticipated track is an excellent debut, with heavy distortion-laden guitars and unrelenting drums combined to create a track that clearly shows that Hula has put in the work and has everything to show for it.
"The root of this song is personal and confessional, however, the track is open to interpretation for the individual listener. ABYLIMR plays with the idea of being wrong or gaslit in a relationship… with a slight touch of sarcasm involved. It's a mix of claustrophobia and cabin fever."
 

View this post on Instagram

 
Polly Barrett, 'Following Her Truth'
The third single off of her acclaimed third album Sapling be.., 'Following Her Truth' is a unique folk song, complete with bouncy melodies and gorgeous guitars and cello parts that elevate the song in a way that is unique to Barrett. It dives deep into the records' themes of motherhood, love, loss and finding one's peace. Recorded in her home in West Cork, Barrett credits this record as her "authentic truth", as she was inspired by the birth of her son and her "rebirth" as an artist.
Advertisement
"The great thing about ageing is how much you learn about life as you go. In my 20s I thought I knew everything, but it wasn't until I had my son at 31 that the real learning began. Our children can be little mirrors, showing us our weaknesses and our strengths, our patterns and our pitfalls. Before I became a mother I thought I would teach my child everything I knew. I didn't expect to learn so much from him! The journey of motherhood has brought me to know myself. What a gift!"
Enda Gallery, 'Click'
Enda Gallery is gearing up to release his sophomore album with his latest release 'Click', a vulnerable, stripped-back acoustic track that isn't afraid to cut deep. Beginning with simple acoustic guitar, the song builds by the chorus into a sweeping, hair-raising song that settles and sinks into your skin. Having seen widespread success with his 2021 album The Journey to Zero, including recognition on RTÉ Radio 1 and the BBC Introducing mixtape as well as a feature on the hit series Normal People, 'Click' and the rest of his album were created with the goal of "celebrating sincerity."
"'Click' is a song that embraces vulnerability, acknowledges the weight of life's challenges, and ultimately finds solace in the pursuit of a brighter tomorrow. It's a musical journey that mirrors the struggles and aspirations of many, offering a message of hope and the belief that, indeed, one day, it will all "click.""
Advertisement
Mute The TV, 'You're So Cruel'
Greystones-based brothers Elliot and Dylan Crampton return with a new single under their joint alias Mute The TV, and compared to their previous three singles it's a musical step up. With quick, bouncy guitars and a fluctuating tempo, 'You're So Cruel' is a fun, wacky, upbeat track that feels almost like a stream of consciousness. It's classic and modern at the same time and is as infectious as ever, absolutely dripping with both imagination and undeniable skill.
 

View this post on Instagram

 
Niamh Murphy feat. Declan Sinnott, 'Down with your Guard'
Previously labelled as the "Crème de la crème of Ireland's hottest emerging music talent," by Hot Press, Cork starlet Niamh Murphy has already gained some noticeable traction for 'Down with your Guard' after a live version of the song went viral on social media.
The singer went into the studio with esteemed Irish producer Declan Sinnott, allowing the duo to realise the track's full potential – resulting in an ageless-sounding Irish folk tune, with an infectious rhythm complimented by Murphy's melodious vocals.
Advertisement
"Niamh's voice and her songs paint very complete pictures," noted Sinnott. "She takes you somewhere really true."
Fia Moon, 'On Fire'
Fia Moon's breath taking vocals are stunning on her newest track 'On Fire.' This explosive pop song is sure to make you want to get up and dance. Its empowering nature is infectious and leaves you wanting more from the Dublin artist. She describes the song herself as a "hot girl winter anthem" and we couldn't agree more.
 

View this post on Instagram

 
Advertisement
Audrey Bridgeman, 'You're Not Alone'
Audrey Bridgeman, daughter of legendary Irish drummer Noel Bridgeman, released her newest song 'You're Not Alone' this week. May of this year saw the singer-songwriter honour her late father, performing some of her original material at the 3Olympia Theatre for the Remembering Noel Bridgeman tribute show, alongside The Waterboys and Mik Pyro.
'You're Not Alone' is an uplifting ballad with rhythmic influences, reflective of her roots in blues music. The single highlights the importance of caring for one another, a simple yet often forgotten truth. On the song's message, Bridgeman shares, "Sometimes it's just enough to be there for someone who needs support."
Ylroy, 'Spring'
Advertisement
Irish-Filipino singer-songwriter Ylroy (they/them) releases their new EP today, Three Flowers For My Beloved. With an emphasis on time, weather, and seasons, the three-song collection is marked by themes of love, loss, queerness, and identity. Their refreshing anti-folk sound establishes an ethereal, soft atmosphere. On 'Spring,' bright instrumentation counterbalances searing, poetic lyricism which details the trials of queer relationships.
Ylroy boldly experiments with unconventional instruments like wind chimes and glockenspiel. Speaking of the song, they share, "Queer relationships in your early twenties, or just in general, are difficult because the journey to 'coming out' is vastly different among people…sometimes it is best for everyone to give space and depart with loved ones to allow them to flourish – regardless of how much we love and want to be with them."
Amerik, 'If I Told You' ft. Niall McDowell
Amerik (the moniker of innovative artist/producer Adam Booth) shares 'If I Told You,' the final song of his trilogy of singles showcasing emerging talent from the diverse Northern Irish Music scene, funded by the Arts Council NI and the National Lottery. Teaming up with alt-folk, Belfast singer-songwriter Niall McDowell, the duo create an honest and sonically lush track to top off a trio of otherworldly releases.
Amerik's knack for boundless sound and layered productions are elevated by McDowell's expansive vocals. The intro floats melancholically into the spacious chorus, which breaks open with bright keys. Together, they combine their skills and artistic vision, delivering a groundbreaking track that is poised to resonate deeply with audiences.
Advertisement
David San Clair, 'Juni'
Drogheda native singer-songwriter David San Clair shares his newest single 'Juni' today, a narrative indie folk belter written from the fictional perspective of a father. Speaking to his future daughter, the track starts off with a dreamy texture, before entering a rich, powerful chorus. "I like to think of this piece as a time-capsule song. Something that can be brought to life in 10-20 years time, and still be ahead of its time," shares San Clair.
With his unique blend of folk-rock meets jazz, bluegrass and indie, San Clair's music is infectious, unexpected, and exactly what the vibrant Irish indie music scene is looking for. The Dublin-based artist attended BIMM Dublin, where he met his trusted bandmates, and has gone on to perform in notable Dublin venues, opening for Irish big-names like Smythy, Junior Brother, Modernlove and David Keenan.
Advertisement
Oisin Leech, 'October Sun'
Already revered as one half of musical duo The Lost Brothers,  Oisin Leech's debut single 'October Sun' is an invigorating glimpse into his first steps as a solo artist.
A song ripe with yearning and soul, it questions nature's intentions and sheds light on the repercussions of ruthless humanity. Acclaimed Brooklyn Producer Steve Gunn's minimalist production approach presents a palette of synth textures and guitar tones to accompany Leech's warm cadence.
"This song is visual," explains Leech. "It's a journey...a travelogue. The refrain of the chorus is a lament pleading with nature.... asking what have you done…?"
Naoise Roo, 'Silent Halls'
The Belfast-based artist has put out a brand new single this week ahead of her highly anticipated sophomore album, Emotionally Magnificent. Garage rock meets therapy session as Roo candidly sings about mental health and that strange isolation you feel after a breakdown.
Advertisement
On the song, Roo said, "It's a reflection on a post-breakdown experience and re-entering social situations. Often when we meet with mental health struggles, those around us can feel unsure in how to offer support. I wanted to write about the anecdotal experience of my own misguided attempts of trying to be there for people who mean a lot to me and say the right thing. On the other side, it concerns the well-intentioned but sometimes isolating advice others have given me on how to combat my own depression."
Check out the playlist in full below!