Inhaler debut at the top of the Official Irish Albums Chart – winning the first ever IRMA Number 1 Award
The Dublin band sold more physical copies of their new album than the rest of this week's Top 50 combined.
Our current cover stars Inhaler have made history today, as the first ever recipients of a prestigious new award for Number 1s on the Official Irish Charts.
Introduced by the Irish Recorded Music Association (IRMA), the new trophy is set to be presented to artists with chart-topping singles and albums in Ireland.
The Dublin four-piece's acclaimed debut album, It Won't Always Be Like This, hit No.1 on this week's Official Irish Albums Chart after selling more physical copies of their record than the rest of this week's Top 50 combined.
"It's hard to express how grateful we are that our debut record has gone to Number 1 on home turf," Inhaler told IRMA and Official Charts. "There's no better feeling than seeing our music resonate with people on this island we love so much. We owe more thanks than we can possibly express to everyone who has supported us on the journey so far."
The new award has been designed by students at Dublin's National College of Art and Design (NCAD), who ran a competition earlier this year judged by an industry panel. The winning entry was designed by students Kate McKenna and Katie O'Brien, and is cast from brushed aluminium with black recycled acrylic.
Advertisement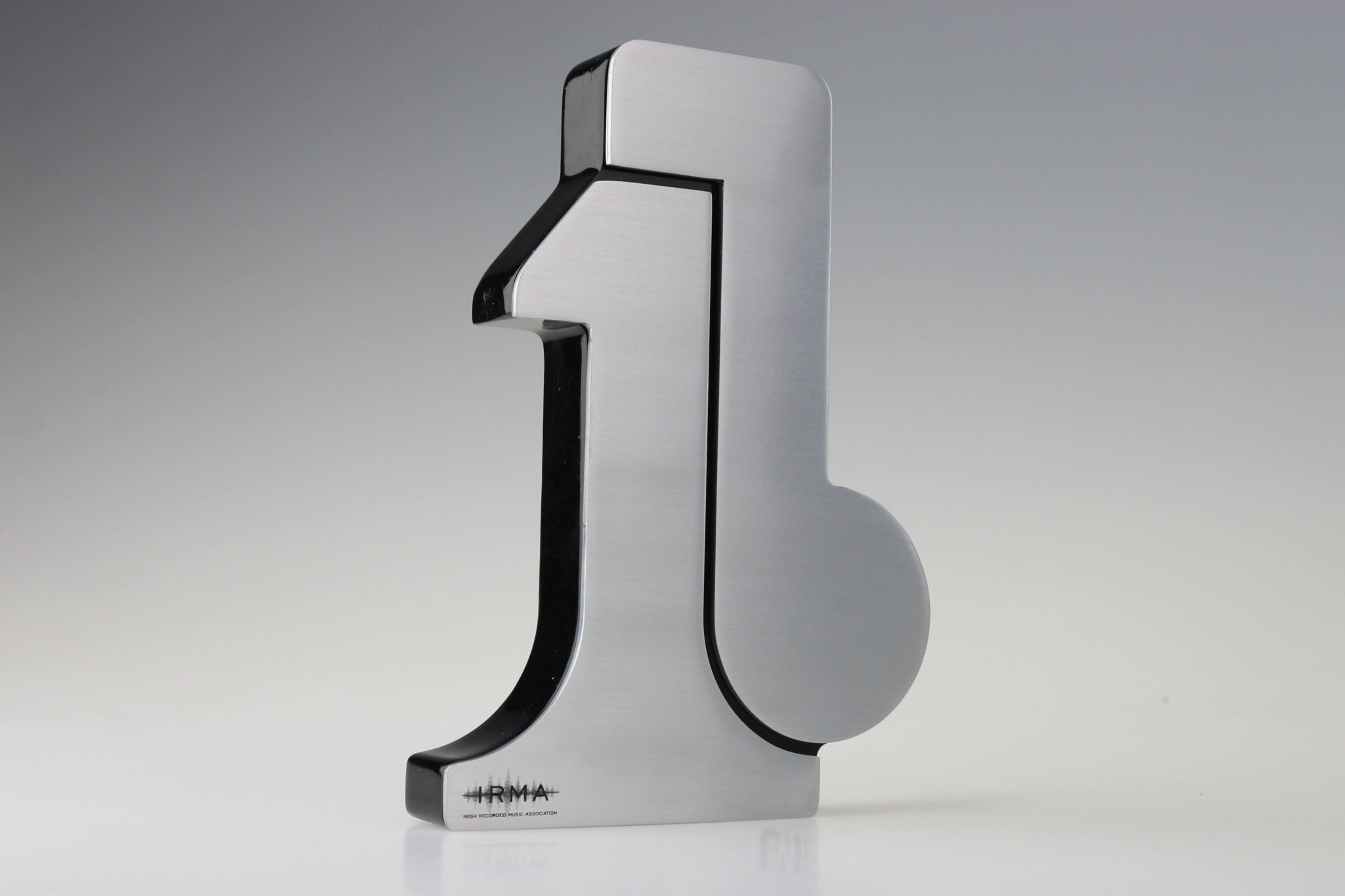 As well as being handed out to acts that top the Official Irish Singles and Albums Chart, the trophy will be presented to artists with No.1s on the more recently launched Irish Homegrown Chart, which showcases the most popular releases by Irish artists.
"We are absolutely delighted with the new trophy design and we were blown away with the quality of the designs that the NCAD students developed," comments IRMA Chairman Willie Kavanagh. "This is a really important new award for music artists and its open to Irish and international artists alike – this fabulous new award will recognise their huge achievement in getting to the top of the Irish Singles, Albums and Homegrown Charts. I'd like to extend a huge thank you to the NCAD project team and students who worked on this fantastic project."
Watch Inhaler accept the very first IRMA Number 1 Award below:
In the current issue of Hot Press, cover stars Inhaler discuss It Won't Always Be Like This in a remarkable interview at HP Central with Stuart Clark – in which Joe Strummer, Tony Soprano, Ian Curtis, IDLES, Stormzy and Mick Jagger all get a namecheck…
It's a cover story that captures a band on course for world domination – and is not to be missed!
Advertisement