---
Irish Music Month has received a hugely enthusiastic response from Irish artists. Here, a selection air their views on music's central role in Irish life, and the thriving and eclectic homegrown scene. Again emphasising the goal of IMM, one message comes through loud and clear: radio airplay is absolutely essential when it comes to nurturing and developing young artists.
A huge range of Irish musicians have recorded special messages of support for Irish Music Month.
"I want to say a big thanks to all of the radio stations that are promoting Irish Music Month," the collective message runs. "It means a lot to Irish artists and songwriters to have their work supported in this very special way. Keep listening to Irish local radio – and reading Hot Press…".
That endorsement has been offered by some of the biggest names in Irish music, including The Script, Andrea Corr, Kodaline, Mary Black, The Coronas, Soulé – and lots more besides. U2 have also recorded a special message, adding their weight to an idea that has been widely and generously applauded.
"We have to express ourselves," David Keenan says, "and you express yourself because you want to connect with people around you – and with yourself. Also because you probably want to heal some trauma – and we've got plenty of trauma to be healing as a people, ancestral and otherwise."
We should never forget how inspiring it is for any artist to hear their music being played on their local stations.
"In my own case," David recalls, "I remember I was coming back from the Damien Dempsey tour in the back of the car. It was actually Fiachna Ó Braonáin of Hothouse Flowers who played 'The Friary' –  I'll never forget that moment. It was the first time I'd ever heard my own music on air. I was living with my granddad and trying to stay motivated. And things like that kept me going. It was hearing my name called out on radio by someone who you would respect, who wasn't afraid to try something new. That validation is so important. It can't be overlooked. I lived off that.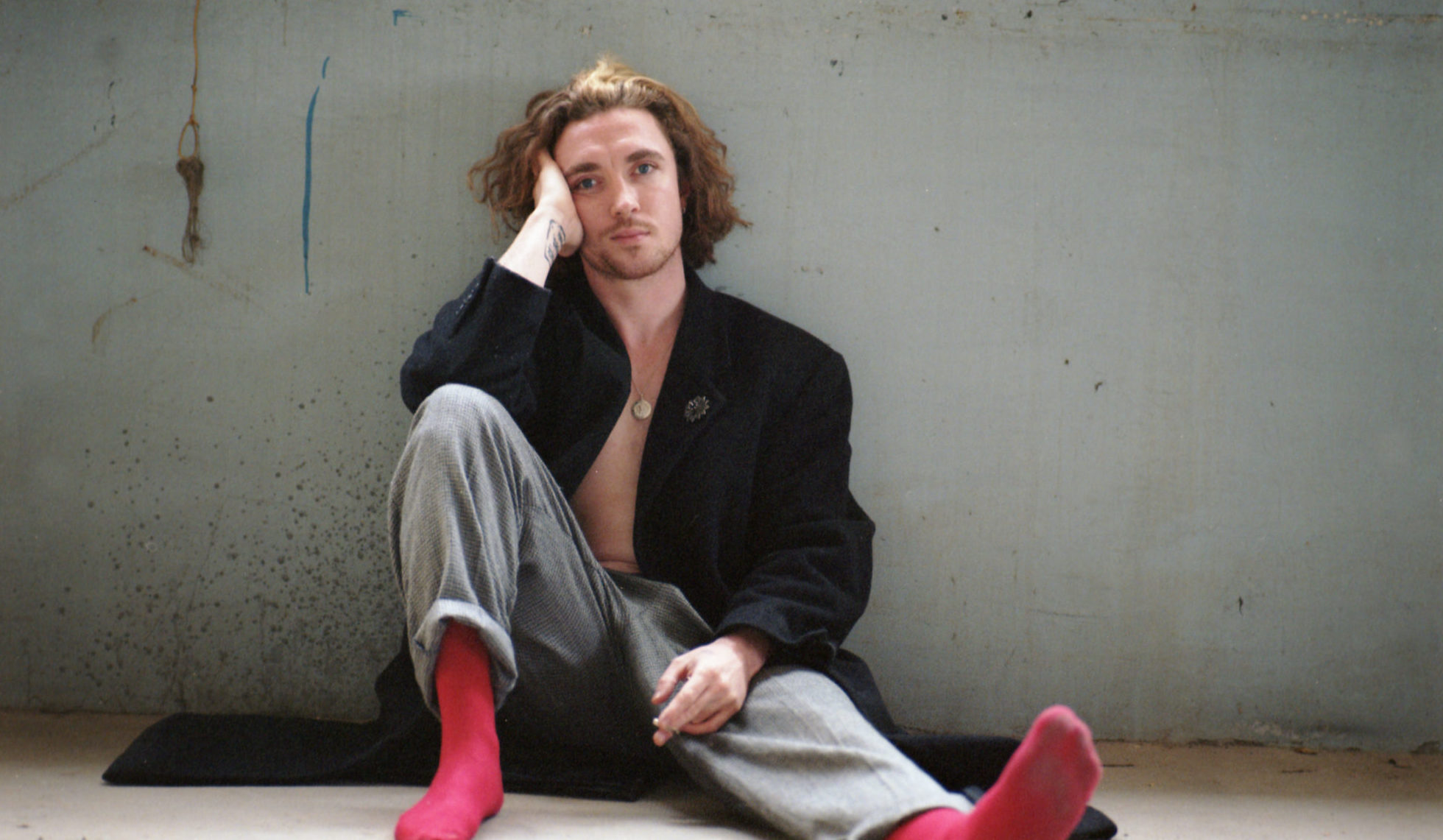 "I think it's important too, not to just play what the majority wants to hear all the time. That's not good for culture. The thing about new music is that nobody wants to hear this until they hear it, then they really want to hear it."
Supporting Irish culture is something that makes economic sense for everyone.
"One of our main exports has always been Irish culture. I think it's sad the way Dublin – as a place – has become so homogenised. It's a lack of foresight not to focus on our culture, because that's one reason why people come here, for that experience. So it's important to focus a little more on that in terms of music and art. That's the intelligent thing to do. So we all need to be braver and just go for it."
Speaking to the artists themselves, there are aspirations for the future of Irish music that recur. But at every turn, there is the strong sense that Irish Music Month potentially opens up a whole new vista.
"I think Irish Music Month will be hugely beneficial," says Pa Sheehy, ex-frontman with Walking On Cars, who is now pursuing a successful solo career. "With Spotify and playlists, just to get your foot in the door is such a hard thing in the music industry. So for Irish radio to look after Irish artists in this way is so important, because you don't know when you're going to discover the next hero of your country. The next Dermot Kennedy. Or the next Bono even.
"Like, Bono was a nobody when he was 19. Dermot Kennedy was a nobody. We were all nobodies at one stage. It's so important to give people that opportunity, because they're the future of the industry."
Rising singer songwriter Maria Kelly emphasises the remarkable quality of Irish music right now.
"This country is brimming with talent," she observes, "and yet we Irish people have a habit of not taking pride in that until somebody else does it first. So many Irish artists have to leave Ireland. That's something we have to change. Radio is a really powerful tool in introducing new music to the masses. It still has a huge influence here. So, yes, absolutely – it's incredibly important for Irish artists to get Irish radio support!"
One thing that crops up again and again, speaking to artists, is how marvellous and empowering it is to hear your music wafting out from a radio.
"The first time I heard my song on the radio, I think it was on Today FM, I was so gassed!," JYellowL – one of Ireland's leading hip-hop talents – says with a grin. "It must have been 5 or 6 years ago now. I was listening with my friends and my mom. I was recording it, and everyone was so excited.
"Irish radio is like the foundation," he adds. "If you're a local artist and making music on the same level as international artists, being on the radio is almost like social proof that your music is worthwhile, or good. Radio is so important for artists who are trying to develop new listeners and followers."
"I also hope that live music will come back stronger than ever," Róisín O tells Hot Press. A member of the board of RAAP and of IMRO, her latest single 'Still Gold' is out now. "It's an inherent part of us as Irish people, and without it, we lose a sense of ourselves."
Fya Fox recalls a similar, almost cathartic experience.
"I released my debut single, 'White Lies', last November," Fya recalls. "I was in the house when I heard it on the radio for the first time. And it was surreal! After writing these songs, and being in a studio recording them, it was kind of unbelievable to hear myself in that way. I was so shocked that it had actually made it that far, because of all the talent we have. Even before I released my music, I couldn't believe the diversity of genres. So to know that my music had been chosen was special."
Pa Sheehy also waxes eloquent about what is clearly a wonderfully life-affirming moment for any Irish musician.
"I'll never forget the feeling of hearing my own song on the radio for the first time," Pa says. "I was in Dingle and somebody had their window open, and they saw me, and they rolled down the window and pumped up the tune as I walked past. In my heart I was like, 'I think I've made it!' It was just a lovely feeling. It was a regional station. When I first started getting radio play, it was all on the local and regional stations. It was the iRadios, the Radio Kerrys, B102/103, that were pushing us when we were just starting out. Playing Irish music on the radio in Ireland is so important."
Indeed, no matter how long you've been in the game, it is still a special thing to hear your songs being played.
"I got in the car with my friend, and we were waiting to hear it," Karen Crowley of Wyvern Lingo recalls, of hearing the band's debut EP released in 2014. "It was so inspiring and encouraging – and every time I hear one of our songs on the radio now, I feel exactly the same way."
HUGE OPPORTUNITY
It's good for the spirit – but there is also the financial aspect to it.
"Radio play is honestly a matter of survival," Karen observes. "Especially post-Covid. You don't make a lot from streaming unless you're Ariana Grande. So it's really important. But it's not just about royalties, it's about exposure. You're not going to sell tickets to shows if you're not being heard on the radio. You can cultivate a small fanbase online, but having your name and your sound on the airwaves is a different level entirely. So initiatives like this give me hope. It sounds absolutely brilliant. It's going to support artists in a way that is meaningful."
For women – who are still playing catch-up after decades of male dominance in the industry – being heard is crucial.
"Exposure is vital," Wallis Bird says. "We've seen it the last few years, especially in that if women in particular aren't played on the airwaves as much as male counterparts, the life story, the heartbeat of our 'Irish' psyche loses balance. Music is the glue that binds science and art, reason and imagination all over the world."
Wallis describes the situation in Germany, where culture has thrived – because they realised the importance of embracing their own without prejudice. "The economy exploded," she recounts, "and the newfound profits trickled into more cultural events being better funded. Performers and staff were better paid. That in turn led to more employment in the arts sector, better venue gear, more international artists being invited. It's in Ireland's interest to actively support Irish music."
Aimée, whose new single 'Just A Phase' arrives on October 8, returns to the core theme.
"Exposure on Irish radio is so important," she reiterates. "First of all, if you're an Irish artist based in Ireland, your fanbase has to start here. As much as we are a very online, social media-oriented generation, Irish radio plays such a major part in giving artists and musicians a platform. If you're struggling to get on the radio here in Ireland, it's only going to make it harder for other radio stations around the world to take you seriously. Their first question is going to be: 'Well, how did the single do in Ireland?'"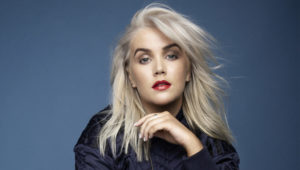 It is, of course, a two-way street. Irish artists have to deliver the goods. But as of 2021, there really is phenomenal Irish music being made to suit every station.
"There's so much happening now in different genres," Pa Sheehy says, "whether it's hip-hop, traditional, pop, rock, instrumental, EDM – it's unreal. It's a very exciting time for Irish music. There's loads of young kids making music.
"This collaboration between the radio stations and the artists is a huge opportunity for those emerging artists," he adds. "Because the market is so saturated with international music, it can be very difficult for Irish artists to get exposure. So Irish Music Month will be a huge plus for them."
Somebody's Child also emphases that rich diversity.
"My hope for Irish music is that it keeps thriving at the pace that it is," he adds. "I also hope that live music will come back stronger than ever. It's an inherent part of us as Irish people, and without it, we lose a sense of ourselves."
What would Fya Fox like to see emerging during Irish Music Month?
"I hope that the theme of allowing smaller, underground artists on the radio continues," she says, "so they can come through, be heard, and showcase themselves to a wider audience. It's so important for Irish artists to have exposure on Irish radio, because there's so much talent on this island – and local radio gives it a platform."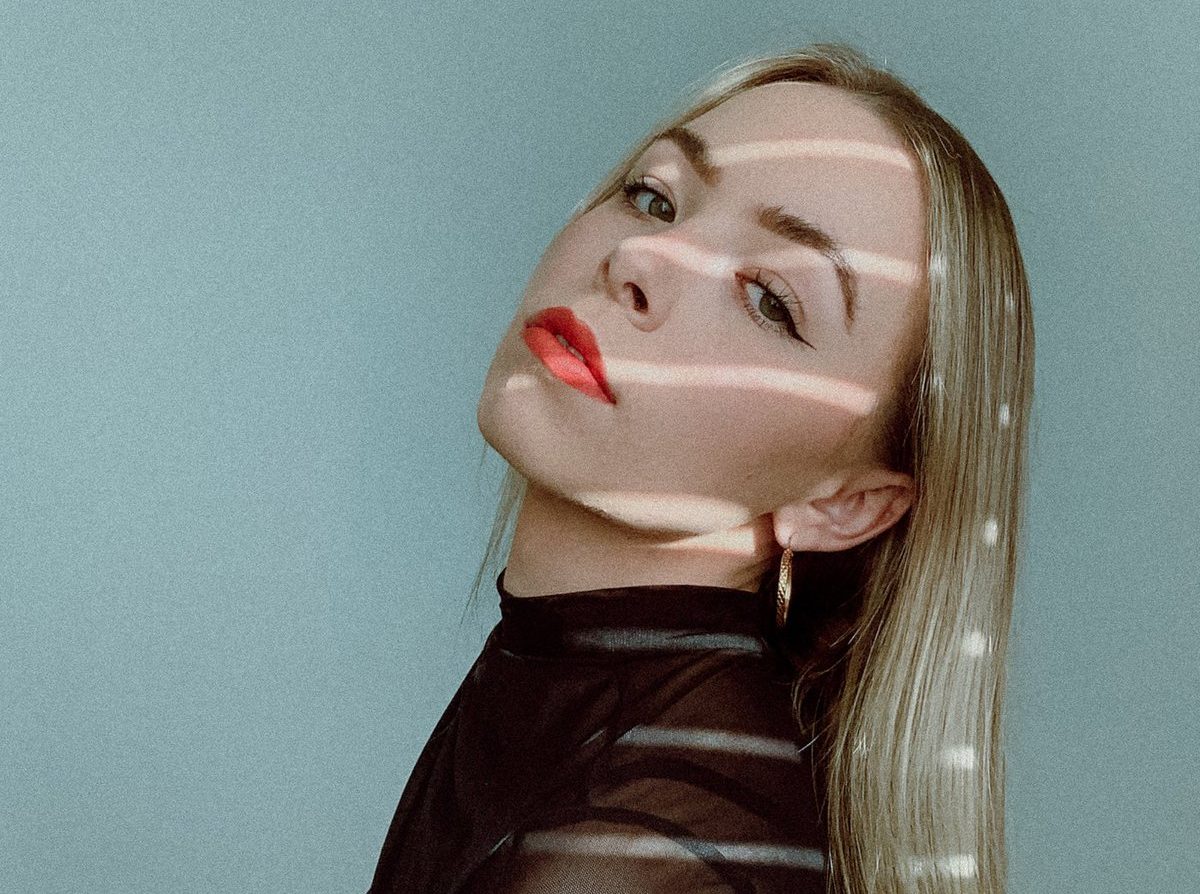 Karen Crowley is like a striker, getting ready to take a penalty: she can already see the ball in the back of the net.
"My hope," Karen says, "is that what we hear on the radio can be reflective of what goes on, musically, in the country. This is what I'm envisioning, and it's lovely in my head."
One thing's for sure: Irish Music Month will bring us closer than ever to that ideal. Here's to it...
• For more information, listen to your favourite independent radio station, read Hot Press – and check out hotpress.com.


Irish Music Month is supported by XL Retail Group , MCD Productions, IMRO, RAAP, X-Music and Square1
Irish Music Month is funded by the Broadcasting Authority of Ireland from the television license fee