---
Irish music – and indeed Irish culture in general – is in a very good place right now. Which is great news, as we embark on Irish Music Month 2023 – a celebration of the extraordinary art, and entertainment, being created by Irish musicians, songwriters and performers across all genres.
We are in the process of making history. Let's not even think about sport here, and instead focus on the arts and culture. Right now, Irish artists are performing at the very top of the international game – in particular in literature, film and music – and delivering exceptional results, in terms of the quality of the work.
I originally wrote this a few days in advance of the Oscars. It is possible that people in the Irish film industry will feel a terrible sense of disappointment this morning, with 14 nominations received by Irish films, film directors, actors, editors and animators delivering just two wins. But, in truth – while it'd be great to have seen our troops in the winners enclosure – it really doesn't matter that many of our bigger names did not make it over the line. The fact that there have been 14 Oscar nominations – and two wins for An Irish Goodbye (Best Live-Action Short Film) and Richard Baneham (Best Visual Effects) – is sufficient testament in itself to the magnificent ferment of creativity that is happening here in Ireland.
The fact that a relatively low-budget Irish-language film like An Cailín Ciúin, directed by Colm Bairéad, was nominated in the Best Foreign Film makes the point vividly.
The phrase 'punching above our weight' is frequently used. Well, An Cailín Ciúin is a perfect example of how that works. A great book by Claire Keegan (her novella Foster, originally published in 2010). A superb adaptation for the screen. Excellent casting. Brilliant performances.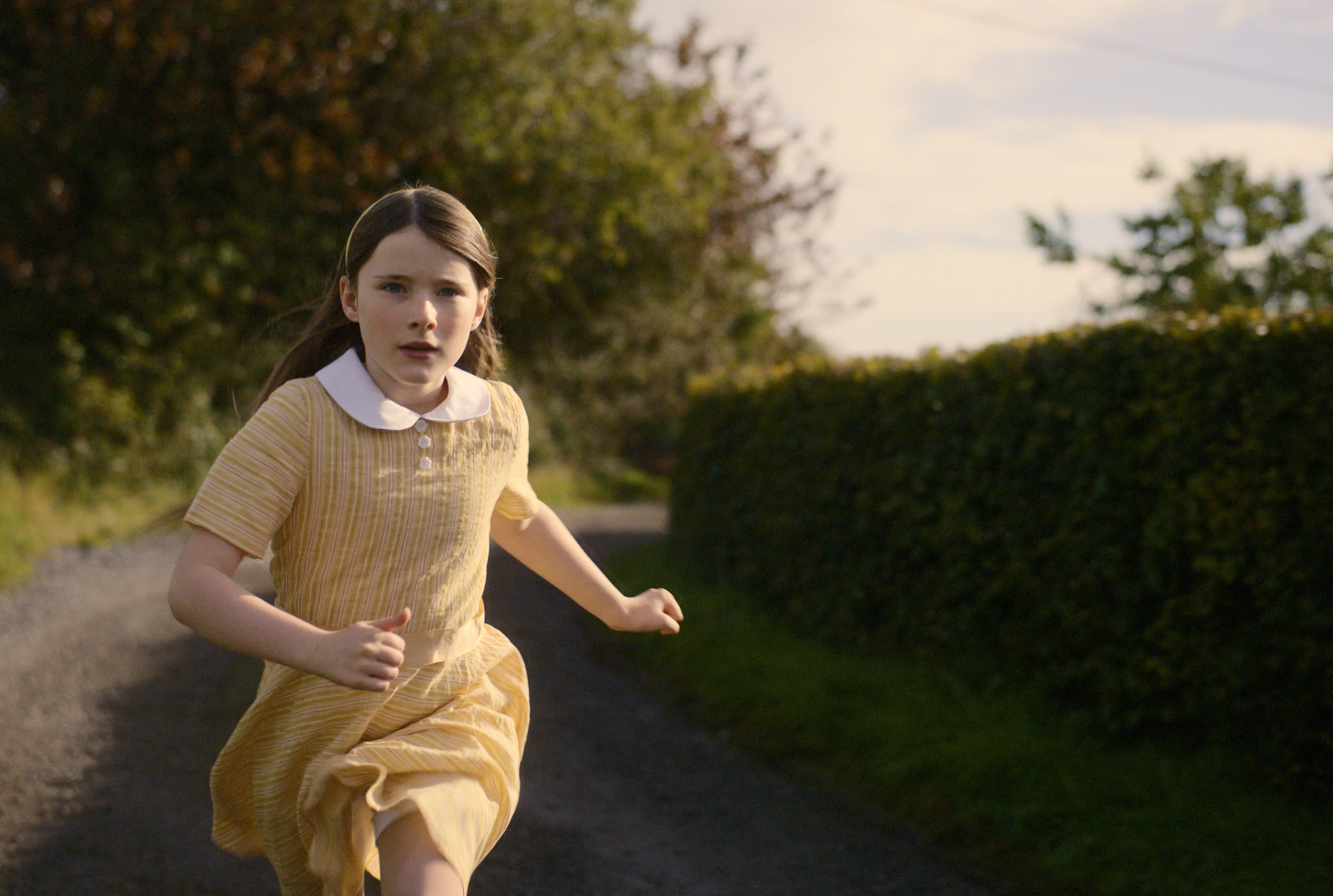 Advertisement
Exquisite cinematography. Powerful direction. And a sense, throughout, of what it is that makes memorable, appealing, emotionally convincing cinema. Having a big budget can help you to put all of these things together. But they can also be achieved by the right combination of vision, talent, hard graft – and a producer, or producers, who know how to put it all together.
It is a brilliant example of memorable and important art being created on slim resources in a language spoken by a tiny number of people.
There is other good news. The amount of money being fed into the arts at Government level has increased hugely over the past few years. All the indications are that this is set to continue. We have a Minister for Culture and the Arts, in Catherine Martin, who has done a brilliant job in claiming resources for the Arts and for artists. She is committed to doing more – and to producing tangible results.
That is in stark contrast to the UK at the moment, where the Government is engaged in a hopeless stew of ridiculous and damaging culture wars – threatening the withdrawal of funds, bullying the BBC and other similar institutions and attempting to sell off Channel 4, among other crimes against culture. There, artists are under suspicion and a climate of censorship and suppression has taken hold under the Tories, with hte suspension of Gary Lineker from his Match of the Day duties just the latest example.
Here, artists are openly supported, funded and given the freedom of the park to do their thing, whatever it might be.
For anyone who knows what Ireland was once like, and the Church-backed censorship that prevailed, it is a remarkable turnaround – and we are producing a phenomenal wealth of great books, films and music as a result.
Advertisement
UNIVERSALLY BEHIND IT
That is the backdrop against which Irish Music Month 2023 is kicking off, even as we speak! It runs from March 12 to April 13 – a time during which there will be a significant increase in the amount of Irish music played on all of 25 IBI radio stations, covering every blade of grass across Ireland.
It is worth saying that when Hot Press came up with the idea for Irish Music Month, it was – immediately – openly and warmly received by the IBI. The chair John Purcell of KCLR FM was hugely supportive. And so too, it turned out, was the entire radio industry.
President Michael D. Higgins offered his endorsement issuing a message of support that gave everyone involved a huge lift. The stars were beginning to align.
This year, committee members Chris Doyle of Bauer Media and Diarmuid O'Leary of Red FM entered every discussion in a positive and constructive spirit. The attitude was – and is – "let's do something great together."  Michael Brett, brought on board by the IBI to liaise with the 25 stations, has been a stalwart throughout. And every single station CEO I spoke to along the way had also bought into the underlying principles of the Irish Music Month concept. Forging closer links is a good thing. Collaboration is a win.
Supporting local artists makes sense. Ensuring that women are equally represented is a vital part of the way forward.
Advertisement
Radio matters to Irish musicians – and vice versa. Getting involved in Irish Music Month, stations concluded, is the right thing to do. Let's do it. And they did.
But here's the twist: none of this could or would have happened, if the attitude at the political level had been less encouraging.
The Minister Catherine Martin provided dedicated funds. And the Broadcasting Authority of Ireland were determined to put those funds to really productive use. The regime in the BAI – about to be given a new home within the new Media Commission – is an enlightened one. The Sound & Vision team saw the full potential in Irish Music Month. They backed the proposal in the kind of determined way that made it feasible. We were up and running.
There has been brilliant support for Irish Music Month, too, from within the ranks of the music industry. MCD Productions, IMRO, RAAP, Live Nation, the Rubyworks label, Cian Boylan of Camden Recording Studios and master-mixer Ruadhri Cushnan all willingly and enthusiastically put their shoulders to the wheel – and resources at our disposal. That represents a powerful collective effort on behalf of the creative and rights communities in Irish music.
Musicians were positive to a man and a woman. Well over a dozen leading lights – including members of The Script, U2, The Corrs, Una Healy, Soulé and many more – have recorded messages of support for on-air broadcast, including recent additions Hozier, Cian Ducrot, Aimée, The Academic and Lyra. Every single Irish artist we've spoken to recognises Irish Music Month as a hugely positive commitment from Ireland's radio stations and as a development to be warmly applauded.  Irish artists are  universally behind it.
Advertisement
How often can we say something as clear and unambiguous as that? You'd be mad if it didn't make you smile...
FAR-REACHING INTERNATIONAL POTENTIAL
What happens during Irish Music Month is set out elsewhere in the bumper, special edition of Hot Press, which hits the streets today and tomorrow, with The Edge on the front cover. But what is worth saying here, and now, is that Irish musicians, songwriters and performers are making it all fantastically worthwhile, because they are so impressively in the ascendant and producing such great work.
As with our film-makers in their field, they are creating consistently brilliant records, in every category and genre. I remember writing in the Hot Press Yearbook six or seven years ago that we were going through a Golden Age in Irish Music. Well, since then, things have progressed on to a whole other level. If I started naming artists who have delivered meisterwerks of different kinds in recent times we'd be here all day – and I have a deadline to meet.
But – as with An Cailín Ciúin – it says a whole lot about the high altitude we have arrived at that Irish folk artists, and Irish folk and traditional music, are enjoying a huge resurgence in international interest. And that – check the review of Lankum's latest album by Lucy O'Toole in the new issue of Hot Press – from that scene is coming some of the most brilliant, innovative and emotionally powerful music of the moment, anywhere in the world. Meanwhile, we are also producing a phenomenal wave of great country, blues, rock, metal, post-rock, pop, electro, dance, drill, rap and hip-hop records, capable of standing alongside the very best coming from the UK, the US or further afield – and then some.
Advertisement
For all of these reasons, the Spring of 2023 represents a really exciting moment for Irish music – and for everyone involved in Irish Music Month. The shortlists for the A New Local Hero award are in from the stations, with 100 artists and bands still in contention. And I can tell you now, for free, that some of them are very special indeed.
In the long run, over €100,000 will be paid to these artists, including a highly coveted €5k award to the artist or band finally selected as the winner of the A New Local Hero award. But that is only the start of it, really, with the prize fund adding up to so much more, when the studio time, single release, advertising and marketing support, colossal level of radio play – and so on – are all factored in.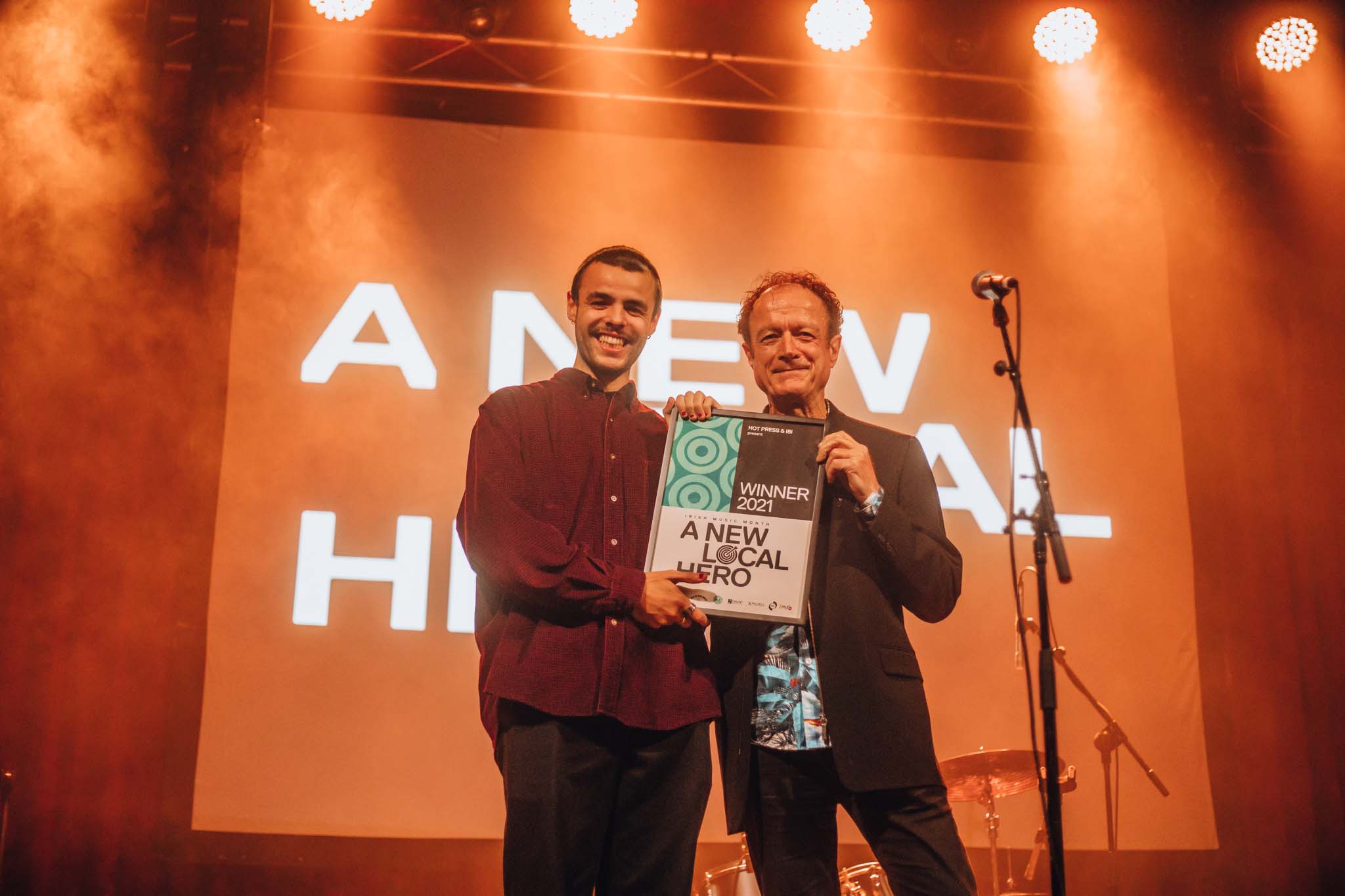 The first recipient of the A New Local Hero award, Chameleon has prospered wonderfully, following the release of his single 'Show Me Where Your Heart Is'. As it should be. He is a brilliant talent, who should be on festival bills throughout the summer. Hopefully, this year's search will find someone who also has died-in-the-wool, far-reaching international potential, of the kind shown by our younger Oscar-nominated actors like Kerry Condon, Paul Mescal and Barry Keoghan.
All of that is teased out in greater detail in the new issue of Hot Press. In many ways, it is appropriate to have U2 – in the person of The Edge – on the front cover of an issue that celebrates Irish Music Month. In so many areas, the band have set the standards for others to follow in Ireland. They have alerted the world to the depth and the strength of Irish music – and to the enduring legacy of which we are the inheritors.
But they have also been unafraid of change. They have embraced the insight that we have to constantly challenge ourselves – even if that means reinventing what we are. Or in the case of their new album Songs of Surrender coming up with whole new interpretations of their own work.
Advertisement
This is the world we are all lucky enough to inhabit. For all its problems, Ireland is one of the best places on the planet to live right now. We have creative freedom. And we are encouraged to enjoy it. Irish radio is playing its part in that grand crusade with Irish Music Month – and increasingly all year 'round too.
And so, as the starter's gun is raised, everyone in Hot Press salutes our many partners in this great adventure – and we say a big thanks to everyone involved for their support of Irish Music Month.
Now, let's go!
the new issue of Hot Press, starring The Edge, is out now.
Advertisement
Irish Music Month is supported by MCD Productions, IMRO, RAAP, Live Nation, Ticketmaster, Camdem Recording Studios, Spéir Mix & Master, X-Music and Square1

Irish Music Month is funded by the Broadcasting Authority of Ireland from the television license fee