---
All 25 regional finalists are in with a chance to be crowned the Wildcard Award winner - with a €2,500 bursary prize up for grabs.
Following a phenomenal talent search, featuring a genre-blending selection of acts from right across the country, Hot Press and the Independent Broadcasters of Ireland (IBI) have announced the six national finalists for A New Local Hero.
However, there is still a major opportunity open to the 19 artists who didn't make the final six: this year's edition of A New Local Hero also includes a special new element – with all 25 regional finalists still in with a chance to be crowned the winner of the Wildcard Award, voted by the public. The Wildcard winner will be awarded a €2,500 bursary. You can cast your vote through the form at the bottom of this page.
Out of the hugely talented 25 regional finalists, Brad Heidi (Galway Bay FM), Darian June (Red FM), Negro Impacto (LMFM), Temi (FM104), Paddy Keyes (Ocean FM) and Eva Campbell (SPIN 1038) have been chosen to perform at the live finale showcase event at The Academy in Dublin on April 25.
The other 19 finalists included Michelle Grimes, The Sleaze, Queenless Kings, Aaron Berry, Locklin, LIA, Backroad Smokers Club, Laura Jo, JAEK, Gemma Cox, Daragh Daly, Drying Weather, The Cliffords, All of Eden, Mélia, Charles James & The Rise, Brinda Irani and Lisa Glass.
As one of the central features of Irish Music Month, A New Local Hero is a major call to arms for Irish musicians and bands – with all 25 participating radio stations having reached out for submissions as part of the talent search.
Advertisement
Every participating radio station selected four finalists each – giving them the chance to play live on air, and paying them for their performance, thanks to the support of Coimisiún na Meán (incorporating what was the Broadcasting Authority of Ireland), under its Sound & Vision scheme.
From there, the station's four finalists were whittled down to one 'Local Hero' from each – a major honour in itself, which will serve as a huge milestone in the career of the selected 25 artists.
Listen to the 25 regional finalists of A New Local Hero below – adn make sure to cast your vote:
To vote for your favourite act in the Wild Card competition, fill out the form below:
Advertisement
You can read more about Irish Music Month here.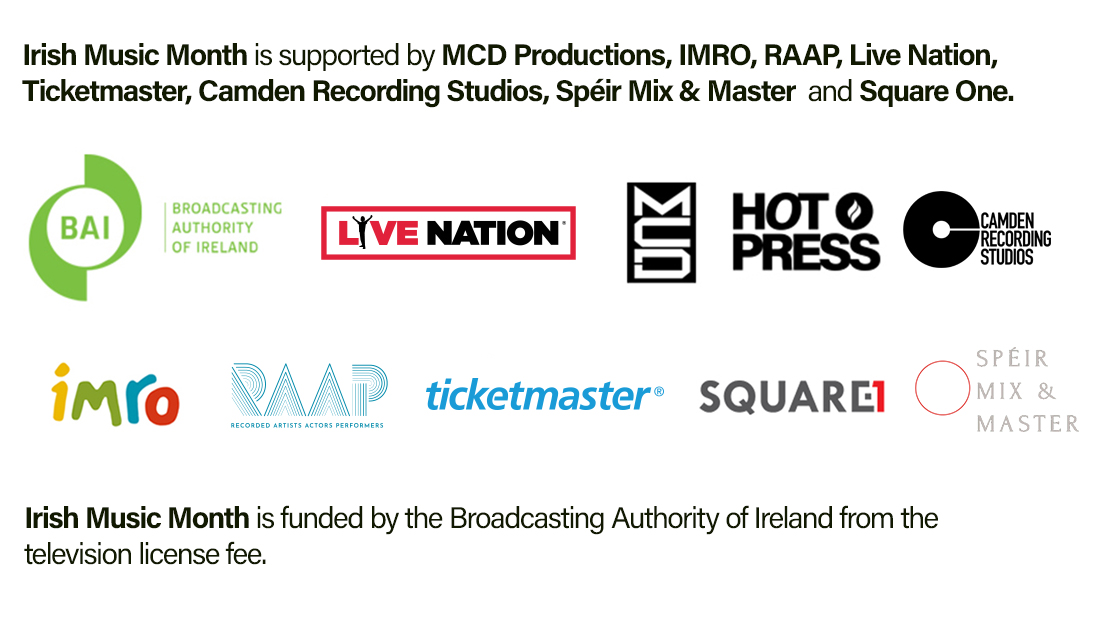 Irish Music Month is supported by MCD Productions, IMRO, RAAP, Live Nation, Ticketmaster, Camdem Recording Studios, Spéir Mix & Master, X-Music and Square1

Irish Music Month is funded by the Broadcasting Authority of Ireland from the television license fee