David Keenan: "It felt like I was a character in somebody else's story. I had an opportunity to take the soup and be someone I'm not"
David Keenan has been among the most fascinating new Irish artists of the past ten years. In the making of his new album Crude, he was aiming to return to his roots and embrace a rawer – unflinchingly honest – form of songwriting. The result is a challenging and poetic album which he has released independently via Bandcamp. Photography: Miguel Ruiz.
In a statement penned for Bandcamp, the platform via which his third album Crude was self-released a couple of weeks ago, David Keenan wrote: "My new record is essentially a reconciliation with my music and how I approach making it." Describing the intimate LP as "a return to my roots", the Louthman expresses his commitment to being truthful in the delivery of his emotions. The release was a risk, given that his previous album only arrived late last year. Stripping back the big band element – and not giving his listeners any time to miss him into the bargain – could be deemed an odd choice.
"This is part of the essence of what I am: the guitar, the song, the words and very little marzipan," David tells me in Hot Press HQ, after a photoshoot with Hot Press snapper, Miguel Ruiz, who has collaborated with Keenan on numerous occasions. "It's just back to the source of what I do. It's been really liberating. I've made those kinds of albums, The Beginner's Guide To Bravery and What Then? I just felt like this is the most revolutionary thing I could do right now.
"I had a live band, and the sound had gotten a bit weighty," he continues, candidly, speaking in his trademark soulful Dundalk lilt. "In the middle of the year, I just felt a bit lonely in amongst our big sound. It's geared for the likes of the 3Olympia, which I did before. But it felt like I lost track of the rawness that's present in my songs and how I deliver them. When I was 17 or 18, I was hungry. I was conscious of the audience and tried to include five or six players, but it sent me off on a tangent. Then the label that I was with were hesitant about releasing another album only a year after the last one, which I understand, but things aligned.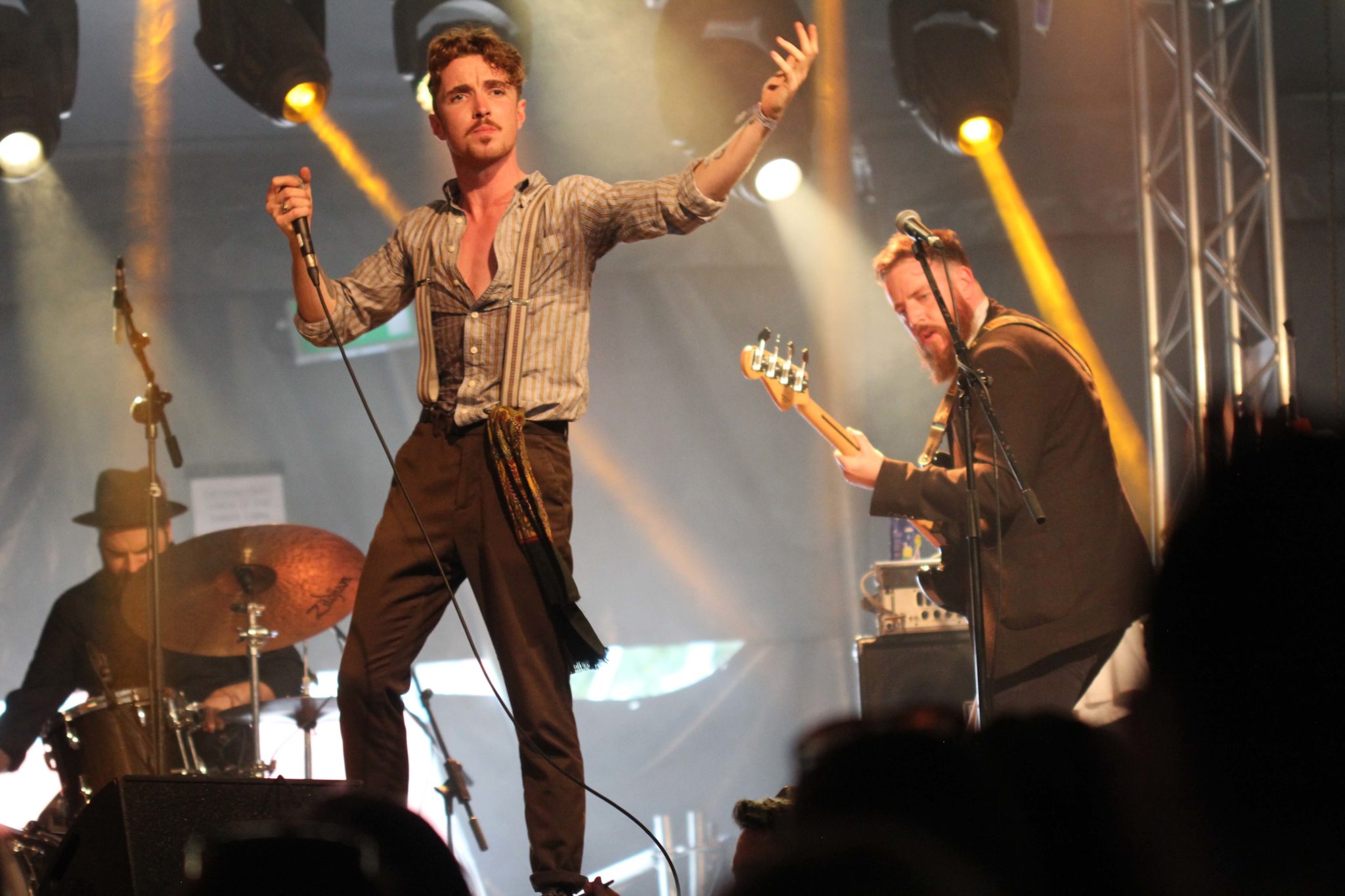 "I feel like this is an opportunity to go back to the source and reclaim how I approach my music and deliver it into the world. To be able to reconnect with people who have been maybe clouded or shrouded by the bigger gigs I've been doing."
Advertisement
Keenan's recent albums were released via Irish independent label Rubyworks. Unveiling Crude via Barrack Street Records on Bandcamp, the new project is clearly one directly from his own well of inspiration.
"I wanted to roll up my sleeves again and take more responsibility," he explains. "Reclaim some power in what I do, because I felt like I was maybe fulfilling the needs of others, and disregarding the most important thing, which is the honesty. Crude was recorded in two days, it's raw and felt like a necessary thing to make. I wanted to strip it all away and distill it down to what the bare bones actually are. A guitar and a song: that was my outlet before anybody got involved."
Were the conversations with Rubyworks delicate?
"It wasn't really that difficult," he tells me. "I'm a live artist. In order to build a tour, you need to have a record to promote. That's where I was coming from. I was supporting Counting Crows, which was just me and the guitar in front of big audiences again, and I wanted that representation of that version of me to come out. A lot of new people were going to see me in that punk kind of idiom. You have to stay ahead of the game. I wanted to take control. I didn't want to be suggesting things that fall on deaf ears. It's all good; let's do our separate things."
There is, he indicates, no animosity.
"I was grateful for that," he says. "It's obviously a testament to the fact that Rubyworks are independent as well. In a really healthy sense, they knew there was no stopping me. Over the last 18 months, the whole ethos has been to take more of an active role in my own life. It's a DIY album and Bandcamp puts value on it. I feel like it's where I was before the first album, at my most struggling and inspired."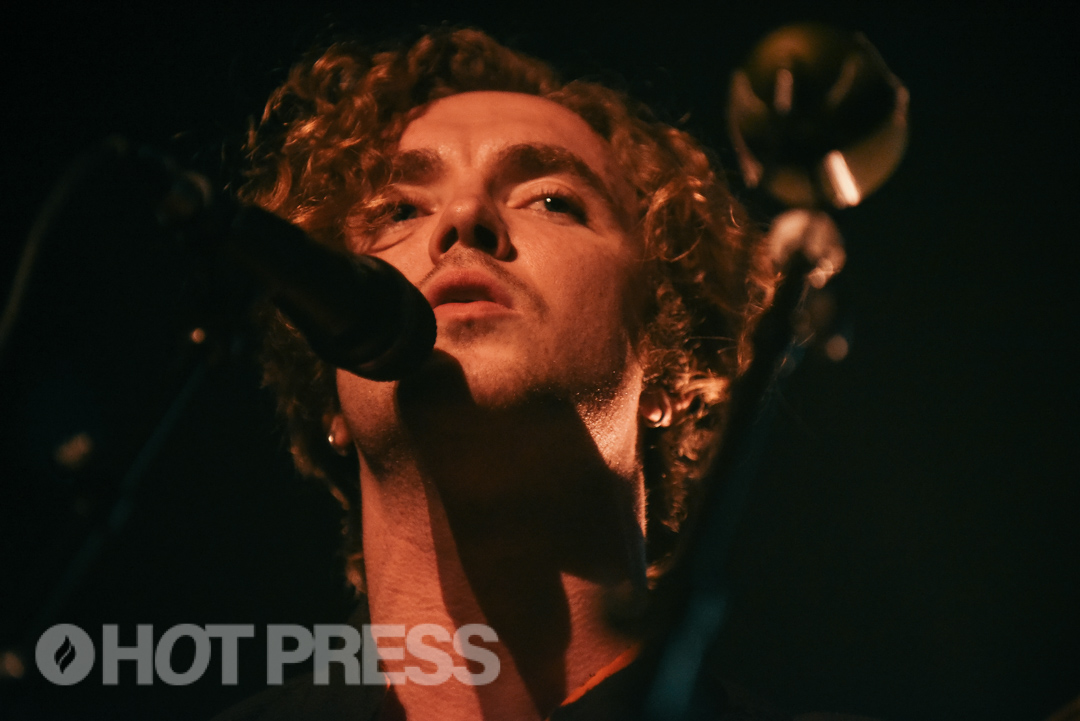 Advertisement
A REAL DREAM
It's interesting to see Maverick Sabre re-releasing his debut album. Are artists on a better position now to take the initiative?
"Yeah, you can see it happening," Keenan nods. "Spotify is a farce in terms of what artists get back. Bandcamp is different. I've been writing the addresses on the envelopes and seeing where this album has gone. It's heading to Japan, parts of North America I've never even been to. You get messages directly from your listeners without a filter. It's hands-on. Musicians are waking up to the fact that they can do it themselves with a bit of ingenuity. It's really fulfilling. Every victory means that bit more. All I can do is offer observations and articulations of my experiences, and hope that it resonates."
Keenan began his career as a teenager, travelling to Liverpool and London before returning to Ireland to make his first album. Later, he moved to Paris to write, as an artist-in-residence at the Centre Culturel Irlandais. He also penned his poetry book Soundings Of An Unnamed Bird, and created what became his sophomore album. Not one to sit still for long, Barcelona also subsequently became home. Given this restlessness, how would he characterise his core fanbase?
"They're people who aren't afraid to go deep when they're listening to music, and I don't mean that in a patronising sense," Keenan reflects. "They consume music because they want it to penetrate another level and that's it. They're not afraid to be uncomfortable, or raw. They open themselves up to the difficult questions without fear."
Raw is one word to describe Crude, which Keenan says is the most "personable" he's ever been on an album. Taking to Dublin's Ailfionn Studios with Chris Barry, the project has little to no backing instrumentation – except for the beautiful 'Raving Towards Byzantium', with Irish fellow folk singer-songwriter Junior Brother, aka Ronan Kiely.
Advertisement
"I have huge respect for Ronan," David says, warmly. "There's a real sense of camaraderie between us that stretches back – we kind of moved to Dublin at the same time. After one night out, we sat down in the house and tried to write something. We got the verse about St Aloysius banging his head on the door, while his Queen of Sheba is inside asleep on the floor, and that was it. We seem to weave in and out of each other's lives incrementally. I thought of him in June when I was coming to record and the idea came back. We tapped into that connection in a fleeting way. There's a real affinity when we use our voices and guitars together.
"There are a few Irish acts I'd like to work with," he adds. "One of the hip-hop acts, for example, because that influence was present when I was growing up. I'm really open to experimenting with that genre. I got to collaborate with Jinx Lennon on his new record, which was a real dream. I recently did the play for a musical called 'An Lár'. That has opened up new creative pathways as well, plus writing songs for other Irish artists."
OLDER VERSION OF ME
Lyrically, Crude proves quite intriguing. 'Back To The Pavement', for example, sees Keenan declare, "There was a time all I wanted to be was an angry young man with an outlet."
"That was another song I started when I was 17," David reflects. "I was reconciling with being back in Ireland for a year, for a sustained period of time to heal. I was on a hamster wheel. People were beating me with a stick, comparing me to Beckett and Joyce and all this fucking crap, you know? All of this hype. It felt like I was a character in somebody else's story. I had an opportunity to take the soup and be somebody that I'm not. The chance to be a commercial artist, someone else's idea.
"That song was me going to Dundalk at 17 with a shaved head, playing in a bar with one man and his dog, and getting abuse from the dog for singing in my own accent! That's where it originated. I had so much anger and desire, and ambition and vulnerability, inside me. I was bursting with it. The part at the end is me, at 28, commenting on that version of me going, 'That's why I was like that', because it was freedom. That was me just trying to survive. Everybody has a thing that gets them through life.
Advertisement
"Music has always been the catalyst for expressing myself and staying on the beam. As a kid smoking hash and dousing myself in Old Spice, and wearing the Timberland tracksuit that I bought off the man with the van driving around the estate, no one was listening. It's still an outlet that I need. I wanted to tell my younger self that he didn't need to be ashamed. You came from a set of circumstances, and you were doing what you needed to do to get through it, and to heal and be okay and keep that fire in your belly. That's the fucking gift that I get. Compassion for my younger self through song."
That gentleness of love is present in droves on 'Michael Street', where David sings, "I love you at no expectation / Sometimes I'm rattled by your name".
"My favourite songs are the ones that represent humanness in the most real form, like when my girlfriend is walking across the kitchen barefoot, and talking about flowers and Brazilian music," he concedes. "The everyday can be really profound, but intimacy can be really difficult and uncomfortable. To get to a place where you can be really exposed with another human being is a major achievement. Coming from where I was as a kid, to an older version of me who can say those things, is very powerful. It feels like strength.
"For me," he says, "my chaos is controlled, and it's healthy and it's on stage. It's external. I remember an interview I did, where I was talking about poetry and folk music, and the amount of people tagging me on social media to give out. Only in Ireland would you get a four-star review in The Irish Times and still be relentlessly slagged off at the same time!"
• Crude is out now on Bandcamp.
Advertisement
Read more interviews in the new issue of Hot Press, starring Dermot Kennedy.
RELATED