Listen to some of the best new Irish tracks of the week below!
Junior Brother, 'No Snitch'
Three years after the release of his Choice Music Prize-nominated debut album, Junior Brother (Kerryman Ronan Kealy) has announced his eagerly anticipated follow-up, The Great Irish Famine – out September 2 via Strange Brew. The Irish alt-folk act has also shared the video for 'No Snitch', directed by Bob Gallagher.
Following previewed singles 'Life's New Haircut' and 'No Country For Young Men', 'No Snitch' has been released digitally this week, with a 7" release to come. "A personal, minor tiff by a bay convulses itself out of its own perspective into a universal question – can the above hear us?" the singer-songwriter comments on the mesmerising new track. "With the answer being the dark as night silence of 'We'll never know.'"
Aoife Nessa Frances, 'Way To Say Goodbye'
The Irish alt/indie singer-songwriter's upcoming LP Protector lands on October 28th via Partisan Records, with a slew of tour dates to accompany the new video. 'Way To Say Goodbye' is "a song about endings and a new beginning," Francis notes. Coupled with floating sonics are dreamy visuals helmed by renowned photographer and videographer Ellius Grace. The clip portrays the journey of two men, one man being carried by another, as they traverse a lush meadow. It's about realising when your love needs to traverse their own path.
Advertisement
"'Way To Say Goodbye' reflects the feelings when a relationship ends, the difficulty of letting something go," Aoife shares. "How fear of loneliness can make you hold on to something for too long after it no longer serves you. The process of writing this song was incredibly cathartic and healing."
The Murder Capital, 'Only Good Things'
Produced by Flood, the quintet's 2019 debut album When I Have Fears was met with widespread critical acclaim. The John Congleton-produced new single from the Dublin-formed rockers is undeniably a step in a new direction for The Murder Capital, with more vibrancy, hope and optimism at their disposal. Full of warm lyrics and even romance, it's a compelling new effort from the BIMM graduates.
"This track for us has been an exciting evolution for the band," frontman James McGovern explains. "It's so bright. It's so colourful. This is a part of the narrative of the overall record that we feel reaches a real place of inner calm, inner peace but at its core, it's a love song. The protagonist in this song is quite simply asking their counterpart to rid them of their intrusive thoughts, the devils on their shoulders."
ROE, 'Cold Feet'
Advertisement
After dropping the first half of her debut album That's When The Panic Sets In in June, ROE is back with a new single and a date for the release of the full album: September 23rd. With shades of 'Daughter' and 'Sharon Von Etten', 'Cold Feet' is a brooding and driving slice of indie piano pop written about the struggles of imposter syndrome.
"I wrote Cold Feet about my imposter syndrome. Regularly I feel like a stranger in my own body and start to doubt my own actions. It's difficult to feel like you're worth something when there's a voice in the back of your mind saying that you don't really belong here. It's also something I struggle talking about with anyone, so I guess this song is my way around that. Every time I play it on stage the fear gets a little smaller."
Gavin James, 'Novocaine'
Navan Road singer-songwriter is back with his brand new album, The Sweetest Part, today. On it, he delivers 13 tracks suffused in the streaming giant's signature brand of heart-wrenching lyricism. Charting the painful, universal experience of falling in love and meeting eventual heartbreak, James' powerful and soulful voice is more emotionally charged than ever. 'Novocaine' is a surefire radio hit, beginning with a simple acoustic guitar chord and leading to a soaring chorus with layered harmonies. Pure pop with a soft edge, picture perfect vocal chops and a sincerity towards telling a story is Gavin's bread and butter.
Cat Lundy, 'Scars'
Advertisement
Renowned for her introspective, raw lyricism and eclectic mix of genres; the classically trained musician attended the Royal Academy of Music and taught herself guitar. With producer Ger McDonnell (who has worked extensively with U2, Kasabian, The Cure, and Martha Wainwright, to name a few), Lundy has delivered another classic in her new single 'Scars'. It tells a story of forgetting a past love with melodies weaving between pop, R&B and even a James Bond-style theme.
"Scars is a song about how each heartbreak leaves a mark on you," Cat explains of the track's origins. "It's for everyone who has experienced pain before."
Maurice Anthony Moran, 'Isolation (feat. Rian Dijon)'
Following the release of his powerful 2021 album, Life After Roland, Berlin-based Irish producer Maurice Anthony Moran returned last Saturday with Bandcamp release Why Does My Mind Do This?. The talent officially launched the album with an event at Temple Bar Gallery in Dublin, with proceeds going towards Jigsaw mental health charity.
"The lyrics of each track tackles thoughts and also emotion, while the harmonies and melodies aimed to tackle specifically emotion," Maurice explains. "The sound design, structure and pacing of the tracks were influenced primarily by the reactions, both physical and mental. Historically, emotionally charged musical pieces have been primarily about the mental anguish of the artist and not someone else, which makes this project perhaps more unique. Listeners can take what may resonate with their own personal experiences."
Advertisement
Célia Tiab, 'It's Not Always Easy'
The Belfast-based French-born musician has shared her debut EP Cécé on Soft Boy Records. Tiab dropped 'BIBIBI' and 'Creamy' earlier this year, blending elements of soul, jazz and folk music around her affecting songwriting and ethereal voice. 'It's Not Always Easy' maintains her usual sonic DNA of sultry jazz fused with facets of soul and even R&B. Tiab's layered vocals add a deep sense of texture to the rhythms, with achingly gorgeous falsetto notes sprinkled all around.
Speaking on the title of the EP, Célia says : "Cécé' is the nickname I gave myself when I was little, and this debut EP feels like the beginning of the affirmation of my style and taste, but also the maturation I reached over the years of not releasing anything."
Thee U.F.O., 'Transparent Seed'
Dublin garage/psych outfit Thee U.F.O. have released their new single 'Transparent Seed' on via the band's own label, Gelatinous Records. This is the third single to be taken from their upcoming album Ponderous Fug, set for release on Friday, September 16th. Darragh Hansard and Beth are joined by Nathan Downey on the LP, who plays bass on 'Fraud On The Court', 'Transparent Seed' and 'Ponderous Fug'. The band's new single is raucous, with lo-fi instrumentation propelling the seven-minute offering forward.
Formed in Dublin and fronted by Hansard, Thee U.F.O. are inspired by the music of bands like the Oh Sees, King Gizzard, The Doors and The West Coast Pop Art Experimental Band. Setting up a small studio at home, Hansard began recording his own songs while playing all the instruments himself during the recording process.
Advertisement
Elzzz, 'NONSTOP'
Dublin collective Gliders are making a name for themselves after dropping a slew of collaborative bangers and appearing onstage at Longitude Festival with Mojola in Marlay Park. Co-founder Elzzz are back with a new summer anthem in the form of 'NONSTOP', with producer Liam Harris on the beats. The Dublin rapper and drill act uses a funk guitar backing line for a sunny vibe, just in time for the rising temperatures in Ireland. The energy is palpable, as the percussion bassline gives Elzzz' bars a bigger platform. Sam Fallover brings the visuals.
Venus Grrrls, 'Violet State of Mind'
The Irish-fronted Leeds-based alt-rockers have unleashed their first release since Venus Grrrls' 2021 EP Potions. The song and accompanying music video carry a dark aura with a piercing energy that's both infectious and a whole lot of fun. Composed of GK (lead vocals, rhythm guitar), Jess Ayres (lead guitar), Hannah Barraclough (bass), Grace Stubbings (Synth) and Gabby Cooke (drums), the tenacious group are advocating for respect of women in the music industry.
"'Violet State of Mind' is the anthem to your hot girl summer, be it spending time with your best mates in the sun, or falling in love with yourself and/or someone else," the band explain. "We want this song to be on your get ready playlists and allow you to reach into those inner deities that we know you are."
Meltybrains?, 'Journey To/From The Meltyworld'
The Irish electronic outfit have unveiled their first single in over four years, 'Journey To/From The Meltyworld'. To celebrate, the band has announced a special Irish show for The Button Factory on December 17th this year. 'Journey To/From The Meltyworld' is both a return and a departure for Meltybrains?. 'Journey To...' is undeniably a krautrock-influenced, psychedelic trip.
Advertisement
"The track is heavily influenced by contemporary acts such as Tame Impala and King Gizzard and The Lizard Wizard and also by classic bands like Can and Kraftwerk," the lo-fi band explain of the song. "The track navigates a voyage across the microcosmos, on a journey to the centre of the self. A driving drum and bass part attempt to keep the band on the course, as they are assaulted by a barrage of caustic synths and self-doubt."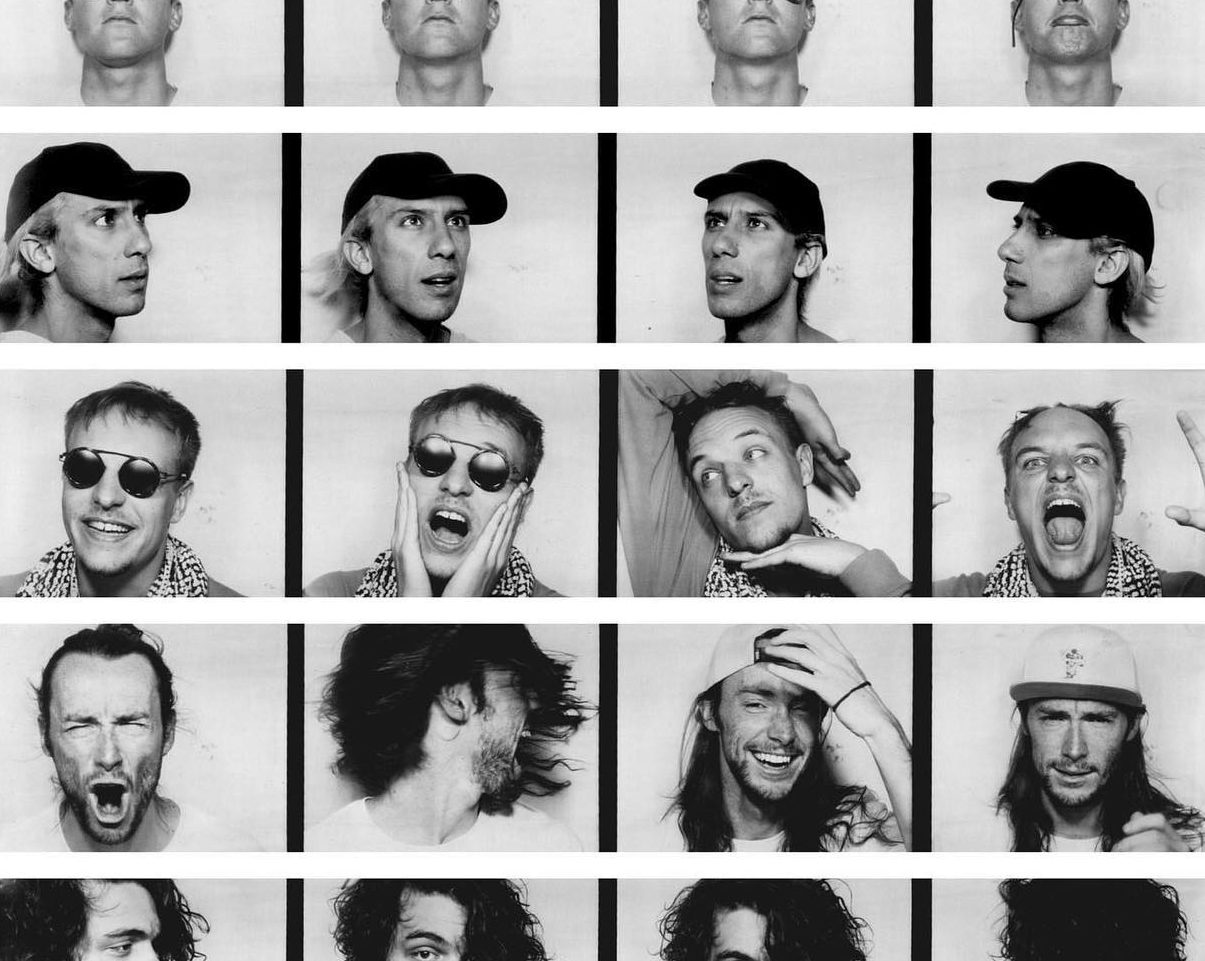 Markéta Irglová, 'The Season'
New single 'The Season' follows on from 'My Roots Go Deep', the first look at Markéta Irglová's forthcoming album LILA, releasing mid August. 'The Season' is perfect showcase of Irglová's classical musical training, transporting the listener back to 18th/19th century Victorian England. This latest release brings the sounds of a baroque painting to life, with love torn lyrics and delicate strings at the forefront.
In a press release, Irglová acknowledges that she drew direct inspiration for new track, 'The Season', from the show Bridgerton, which she fell in love with during the pandemic. She noted that "along with Bridgerton, shows Altered Carbon, Normal People and The Witcher brought about almost synthesia-like moments during quarantine in which songs would come to life in her head and spill out into recorded form."
piglet, 'it isn't fair'
Charlie's new single protests the injustices of UK healthcare provision for trans people. It's his first song since signing to Blue Flowers (Westerman, Nilufer Yanya, Puma Blue). 'it isn't fair' is being launched with a powerful video by trans filmmaker Harv Frost, depicting piglet waiting for care in a dour institution, interspersed with shots of members of the trans community in a never-ending queue; the real faces of those who encounter innumerable barriers to vital care.
Advertisement
piglet has released a string of singles over the past couple of years focusing on subjects from mental health, substance abuse, affirmations of self-identity, trans experience and friendship. An EP is due to arrive early 2023 on Blue Flowers, following piglet's collaboration and tour with Porridge Radio.
49th & Main, 'Never Gonna Stop'
Paddy King and Ben O'Sullivan have already gained attention with 20 million streams amassed on Spotify since 2020. Today, their debut EP Must Be Nice arrived, with stand out bangers like 'Never Gonna Stop' full of entrancing beats and indie-pop melodies. The cut is slightly more laidback, dance-heavy than previewed singles 'Up To Something' and 'Human Condition'. "Never gonna stop loving you," is the song's dominant mantra, as warm basslines and house-infused synths bring the track to life further. It's effortless chillwave from the Kilkenny duo, who are set to reach global superstardom.
The pair recently signed a global record deal with independent label Counter Records, an imprint of Ninja Tune - home to Bonobo, Bicep, Thundercat, Kelis and Black Country, New Road. Paradigm have come on board to support their live journey.
STRABE, 'Heartbeats'
Taken from their brand new EP JUVENOIA, the Dublin strobe-lit pop pair have unveiled a string of infectious numbers - including the punchy 'Heartbeats'. Influenced by the likes of Primal Scream, ABBA and Disclosure, STRABE have crafted an exuberant sound on the project with '80s synths and electronic flows. The tracks may have been in their back pocket for over three years, but they sound fresher than ever.
Advertisement
After a chance meeting four years ago at the Cork Jazz Festival where they neglected to swap numbers, the universe brought Angelica Black and Emmet Carey repeatedly back into one another's lives. Angelica then just happened to waltz into the bar as Emmet and his friend took the stage at the college talent show.
Ajeet, 'Blooming'
The world music artist weaves inspiration from traditional folk to mystical and meditative soundscapes. The overall band come together from Ireland, Spain and the US to offer a musical experience which transcends boundaries and takes listeners on a journey through melody and sonic texture. 'Blooming' sees the multi-instrumentalist blend atmospheric tones, guitar noodling with her haunting vocals. Ethereal harmonies in the background give the folk-inflected track a cinematic feel. Producing and engineering her own work, Ajeet can perform Bodhrán, whistles, piano, flutes and more during her live shows.
O Deer, 'Jet Lag'
Jet Lag' is an ambient-style piano piece by Ashford musician O Deer, real name Oisín Walsh-Peelo. Primarily a pianist in his working life as a session-musician, this piece is strongly connected to his roots. The beautiful 'Jet Lag' has an improvised and meditative quality and "endeavours to capture the breadth and resonance of piano strings - the space between the impact of a struck note and its journey to the next," his Bandcamp page reads.
Advertisement
Oisín hums along with the melody at the conclusion of the track, adding his own breathing into the recording. 'Jet Lag' encapsulates stillness and invites the listener to experience some of this meditative calm, and was produced by Ferdia and Oisín Walsh-Peelo.
Telefís, 'Space Is Us'
The new Telefís single lands two months after the passing of acclaimed Irish artist Cathal Coughlan. Featuring a guest appearance from Coughlan's Microdisney co-founder Sean O'Hagan, it's the first single to be released from Telefís' upcoming second album, a Dó, out on October 7 via Dimple Discs. The new LP – which follows a hAon, which landed in March 2022 – was completed before Coughlan's death on May 18.
"Cathal's dying was always a part of these songs," Jacknife Lee shares. "Not literally, but his reflections and explorations of where he came from were examined from this perspective. After his death we could have waited to release the album, and we accepted that we might have to, but now we just want to celebrate Cathal. I want people to know that he was active and working up to the last few days of his life. We were working on more Telefís – writing and planning."
"There are many layers to Cathal Coughlan," he continues. "The mischief, the tenderness, and the profound melancholy. It's all here, and it's some of his best work. Writing these songs during his illness knowing what lay ahead of him shows his commitment to words and ideas. It's his life."
Advertisement
Goldie Bron$on, 'Far Apart'
The genreless Cork artist has collaborated for a second time with German producer Kenaj, who asked Seán (aka Goldie Bron$on) to team up during the second lockdown. The single lands via Canadian house label Sleeping Sun Collective, with pop-inflected chilled out loops. The track was penned after Seán was chatting to an Australian girl a few years older than him via Tinder during Covid.
"It gave me perspective," Bron$on explains. "We were both going through quite similar things just in the complete opposite sides of the world and writing songs definitely gave me hope at probably a time when I was struggling mentally and physically. I wrote this as an 18-year-old and now, being 21 after going through lockdown. I just tried to make it display the connections we all share no matter how different we are. Who knows? Maybe I'll get to meet the girl eventually - but probably not!"
Úna Keane, 'Lumen'
Composed, produced and performed by Irish musician Úna, and inspired by a moment of reflected and refracted light captured by Keane's 4-year-old daughter Willow on their kitchen worktop, 'Lumen' comes on the heels of Collaborations. The acclaimed live album recorded a memorable 2020 performance at Dublin's Pepper Canister Church. The ambient neoclassicist has a knack for bottling a mood or a moment, and 'Lumen' saw her headline the Dublin performance space Block T (with 100-year-old Steck baby grand piano in tow) in June. Lōwli came as the special guest.
Frankenstein Bolts, 'Your Father'
Advertisement
Wexford indie quartet have returned with a new single, their first in four years. With a jangly beat and warm, rocky guitar riffs, it's a relaxed but head-nodding offering that has welcome nostalgic elements.
In 2013, songwriter Justin Cullen made the first Frankenstein Bolts album with long time friend and producer Paul Juggins, titled Slow Season. Dan Comerford later joined Justin to play the album live and the two gigged the songs extensively, shaping their breezy dreamy folk sound. A string of singles followed, before the band released self recorded EP Cinematic Views in 2016. The following year, they headed to Asta Kalapa Studios to record their second album Aglow & Spark with producer Darragh Nolan. Drummer Tom Bates and bassist Brian Fanning were tapped for the group in the preceding years.
Listen to the playlist in full below.