Listen to some of our favourite new Irish tracks of the week below!
Biig Piig, 'This Is What They Meant'
"This is what they meant that love can be selfish/I couldn't help it," Jessica Smyth (aka Biig Piig) croons on her electro-pop new single, which was premiered on BBC Radio 1 the other evening as the Hottest Record in the World by Clara Amfo, no less. A down-tempo track that adds more synth-bop and sparkly electronic embellishments than previous single 'Kerosene', it's all lush instrumentation and Biig Piig's unique, soft vocals. A groovy guitar bassline also guides the song, and gives Nile Rodgers a run for his money. The subject sings of feeling lovestruck and consumed by infatuations that shrink your world to just two people. "I don't care about tomorrow," she sings. We're excited to see the project her latest two singles will appear on, following 2021's The Sky Is Bleeding EP and 2022 single 'FUN'.
JYellowL, 'Yup Yup Yup'
The Dublin-based hip-hop star has shared a new song that bridges all the gaps in his musical and cultural identity. 'Yup Yup Yup' sees JYellowL mix pidgin and patois with Dublin slang, creating melting pot of various cultural influx. Featuring a hard-hitting Afrobeat, the 2020 DIVision artist possesses a laidback flow and his typical slick wordplay: "I'm still handsome/still got my grip on my pen like a handgun". Following the release of 'See Me Finish' and 'Appetiser', the new single lands ahead of JYellowL's Button Factory show on November 18th.
"This song is THE most important song in the JyellowL ecosystem to date," the charismatic rapper says of 'Yup Yup Yup'. "It's a phrase that's used as a response to everything with Dubliners and similarly in the track, it's used as a response to a variety of calls. In the lyrics, I'm adding my Nigerian/Jamaican flavour to my black-Irish swagger. Sonically, it bridges a gap in my diverse catalogue of rap and Afrobeat by hearing JyellowL rap on an Afrobeat. This single will paint a clearer picture of the different shades of yellow."
Advertisement
49th & Main, 'Believe in Love'
The Kilkenny electro-pop duo are back with a new tune, edited by Aaron Fahy (Bree Runway, BBC, Lil Nas X, Def Jam). Following the last single 'Never Gonna Stop' now doing over a million streams and hitting a million monthly listeners on Spotify, the dance pairing are ready to hit the ground running with 'Believe in Love', which fuses warm, soaring beats with textured, soft vocals and a stunningly harmonised gospel chorus. It's pure feel-good, blending synth euphoria with saxophone solos. An incredible visualiser from Irish designer Aaron Fahy is also en route.
"We wrote 'Believe In Love' off the back of our latest EP, Must Be Nice, we wanted to make something fun with the intention of bringing it to our end of year live headline shows," Paddy says. "The aim will be to unite and uplift the crowd, and for fans new and old to celebrate the incredible whirlwind of a year we've had all together."
"As soon as I heard the sample I knew I had to build a track around it," Ben adds. "Look, it took a good while and the song itself has been through more iterations than a horse has hair but it got there in the end and it turned out pretty great if we do say so ourselves!"
Monjola, 'Big Fat Liar'
The London-based Chamomile Records co-founder has finally delivered new tunes to his patient fanbase, and we can't get enough. With a slick, colourful video, Monjola sounds better - and more confident - than ever on 'Big Fat Liar', which was produced by his brother Moyo. The man who brought us the streaming hit 'Smile' still has his signature style.
Advertisement
"Cause I've been mad at myself thought you were somebody else/Took my heart and just smashed it /That's not good for my health/I've been mad at myself thought you were somebody else, took my heart and just smashed it," Monjola sings on the new single, which offers layered background vocals of "You liar" and leads to a laidback rap verse in between harmonies. A warm beat matches a funky guitar riff that elevates the track to new heights.
Jape and Sorcha Richardson, 'Shark Eyes'
On the day the Dubliner performed her headline show in The 3Olympia, Richardson shared a special Jape remix of her song 'Shark Eyes' from her sophomore album Smiling Like An Idiot. Infusing more sci-fi synths and eclectic, hazy beats into the gorgeous indie track, Richie Egan adds his own special touch to the warped, bittersweet track. The results are more ambient, cinematic and strange to behold, but still raw.
About the remix, Sorcha says "I've been a Jape fan for years and have long had him at the top of my wish list for producers I'd love to work with. I love what Richie has done with this version of Shark Eyes. It's a winding, hazy hypnotic dream, the perfect soundtrack for a late night drive. Weird and wonderful in all of the best ways. "
Ruby Ivy, 'Precious'
Influenced by the likes of contemporaries Snoh Aalegra, Sinead Harnett and Jorja Smith, Irish soul/R&B artist Ruby Ivy is back with a down-tempo, honey-toned new single. "Think about all of the time that we wasted/lifted me high just to fall/gave you a part of myself that is sacred/guess nothing is sacred at all," she sings on the lush 'Precious'. Having been picked by Cork's Red FM as their 'A New Local Hero' winner, the emerging pop artist is set for big things in 2023. Marking herself out with the ability to rein in dulcet soul vocals on a bedrock of lo-fi, chilled beats, the singer-songwriter delivers self-assured, soulful R&B with commanding ease.
Meljoann, 'Secrets'
Advertisement
The Irish Brighton-based producer/artist delivers a straight up pop gem that takes aim at the opaqueness of big data corporations. 'Secrets' the second in a succession of singles from alt-pop musician Meljoann ('Mel-joe-ann'). The shiny surface of the single has a radio-friendly layer, encasing much deeper and darker undertones. "You're so shady, baby/unfortunately for me, you are the king of the world/and I'm just a girl…," she croons. 'Secrets' tackles the expectation that we expose ourselves completely to corporations who themselves are inherently dishonest. Meljoann shifts from the industrial avant-pop stylings of previous single 'Rainbow Language (is for Losers)' to a Motown inspired production.
Rosa Nutty, 'World Still Blue'
Currently living in Cavan, the Dublin songwriter released her debut EP Bunny back in 2015, making a mark with her second EP Pips in 2017. Her music has built a reputation for combining thoughtful lyrics, inventive vocal harmonies and minimalistic instrumentation to create a soothing, captivating sound - new album World Still Blue is no exception. Opening track 'Mouths' features little background music, instead using quiet guitar strumming as Nutty's beautiful vocals offer a story: "My boy's got a lot to prove/if any colour, it's like blue/He seems to want all sorts of things that I could do without/I know I shouldn't speculate/can't put words in his mouth."
"World Still Blue was inspired by the phenomenon of seeing the earth from space," Rosa explains. "During lockdown I became fascinated by the written accounts of astronauts who experienced this first-hand, possibly because this was the most escapist form of vicarious travel that I could think of. The common thread that connected them all was the overwhelming sense that no matter how bad things seem, be it in your own life or on the planet as a whole, that if you pan out far enough, the world is still blue, calm and full of potential."
Filmore!, 'Fuck 'Em Up'
Advertisement
Max Zanga (Dafe Orugbo) is back with his alter ego Filmore! and he's coming for your sanity. Yes, you read that right. Produced by Evan Kennedy, Filmore! brings his unique flavour as 'Fuck 'Em Up' maintains his aggressive punk-filled instrumentals paired with hard-hitting vocals. He not only monitors these halls; he owns them. The single is taken from Max's upcoming mixtape Filmore!, due this winter. The singer-songwriter/rapper/visual artist (one half of Tebi Rex) has performed live at SXSW and Eurosonic, breaking genres and test concepts. Filmore! leans into the absurdity of the world around us, with a focus on power and violence. Max was commissioned by Dublin Fringe Festival to create an installation exploring the complexities of youth and nostalgia, which received the George Fitzmaurice Award for experimental art.
"It's a violent and emotional outburst of a petulant teenager and the consequences that follow," Max Zanga says of his vision for the song, which uses frenetic beats that embody the rage at the heart of the song. Bending the tone of his vocals and raps around the explosive electronics, mile-a-minute bars mingle with near-techno for intense, raw results.
Dylan Kearns, 'When the Fire Stops'
Drawn heavily from 70s and 80s synth infused pop, the Irish musician's sound hones in on both electronic and guitar genres to create an unusual, alternative feel. Following his exhilarating debut 'Like a Drug', Kearns has now dropped his intoxicating new single 'When the Fire Stops'. The track was written by Dylan and David Curley of The Cope at his studio in Dublin, and it grew into a dark and brooding indie-pop song. Session musicians Joe Furlong and Cian Hanley (James Vincent McMorrow) added their bass and drum parts, as well as guitars by Jake Curran (Dermot Kennedy). A wave of vocal lines, guitar and continuous synths bring the track to life with an edge. "I think the song, for me, embodies a person, who has become detached from reality through addiction but wants to get better," Kearns says. Be it Bowie, The Weeknd or The Human League, Dylan brings together different decades of electronics with hypnotic consequences.
Joshua Burnside, 'Rough Edges'
Advertisement
Following the recent release of the title track from his upcoming EP Late Afternoon In The Meadow (1887), the experimental folk songwriter has offered his second piece of new music this year with the sparse nocturne 'Rough Edges'. Always intimate but simultaneously universal, the song focusses on the same slow-building crescendo of artists such as Elliot Smith. Substituting instrumentation for swirling vocals double-tracks and percussion for high-strung acoustics; Burnside's crystal clear voice cuts through the silence to drive home the song's poignant message.
"It is a straightforward sort of song, about a relationship in turmoil, and of the transient nature of love without trust and compromise," Joshua explains. "I actually began writing this song many years ago, but some songs just need a little more time than others. It never felt complete. I sat down to play it a few months ago, changed one line and then there it was." Since the Northern musician released his debut album, Ephrata, in 2017 on Quiet Arch Records, his impact on the scene has been noteworthy at home and abroad.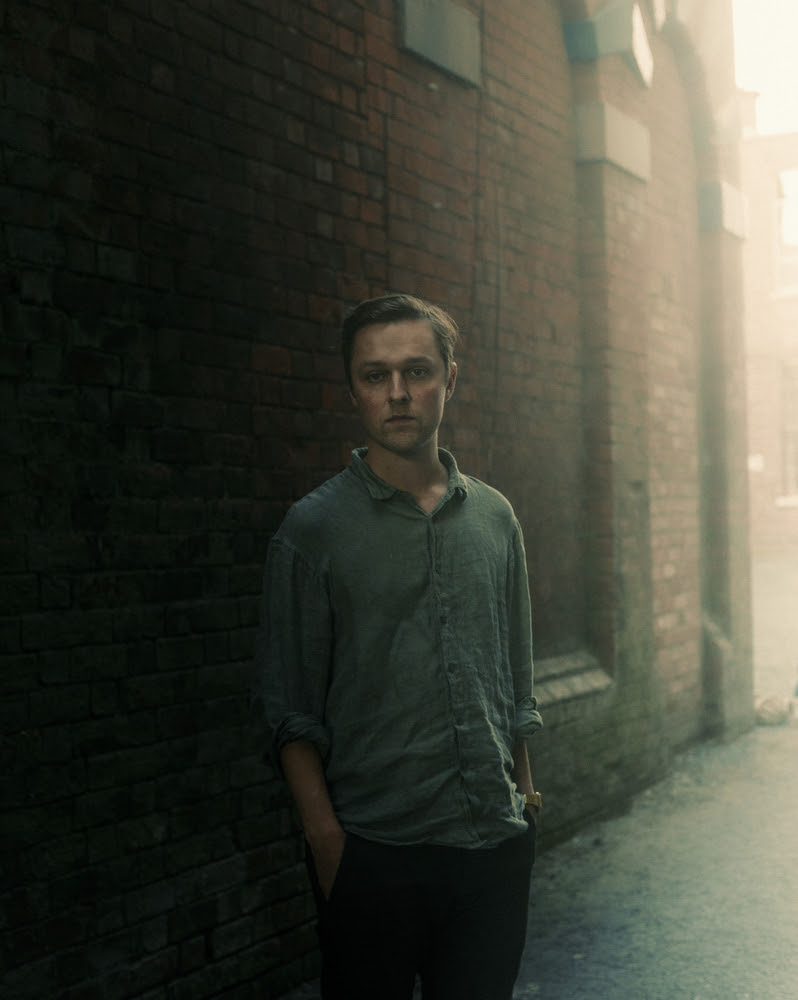 Bell X1 & Dowry Strings, 'Light Catches Your Face (Live At St Luke's)'
The Dublin band have released a second track from their upcoming new album, Live At St Luke's, in the form of 'Light Catches Your Face', featuring Dowry Strings. The fan favourite offering originally appeared on the album Blue Lights On The Runway, but has been given new life and intimacy with the arrangement by Éna Brennan. The track follows the release of 'The Upswing (Live at St. Luke's). Merging deeply personal songwriting and everyday vignettes with the soaring string sections, 'Light Catches Your Face' becomes even more rich, cinematic and textured.
"But the words on the page start to swim / As light catches your face you're smiling / This must be what all the fuss is about," Noonan croons on the romantic offering. "Light Catches Your Face is a song that's been enjoying its bath of strings, for sure," Paul Noonan says. "The emotion rings more true with the proper grown-up swells and feeling that they bring. It is as ever a song for my mam, your mam, all the mams."
David Keenan, 'Ears Are Prickd'
Advertisement
The Louth musician will release his forthcoming album Crude on November 11th 2022 via Barrack Street Records. Opening with gentle guitar strums, the poet's latest single 'Ears Are Prickd' describes the life of Freddie the window cleaner - who studied philosophy on the side and played in the local band - who "used for recreation 'til it took him in the night" while his girlfriend was expecting their first child. Davy and Seamie's stories are equally tragic. The former worked in advertising, and left the gas on during football before fell asleep and "never rose". Seamie "sang a song for Ireland in the doorway of the Cobblestone", but failed to meet the expectations. On the single, David delves into the narratives of total strangers with an empathy that has gained him attention since his 2020 debut album A Beginner's Guide to Bravery.
"It's funny what you hear when your ears are prickd/It's funny what you hear from the dying and the sick," Keenan sings on the track's chorus. "It's funny what you hear when your ears are prickd/I better get my own shit sorted quick who knows."
Myles McCormack, 'What I've Been Promising'
The Belfast-based artist's new single is the opening track from his second full length album, To Better All Things, due for release this coming January. Using subtle finger-style guitar and intimate hand percussion, the song explores social pressures to present a positive image and communication breakdowns within relationships. Atmospheric electric guitars, synths, developing drum patterns, swirling cymbals and impassioned vocals; 'What I've Been Promising' has it all.
"I wanted this track to feel a bit off-kilter as it was inspired by peoples' struggles with communication, but the intention is to lead towards optimism and self-betterment so it gradually becomes more groovy and eventually ends in a much more cathartic place," McCormack describes of the song, which was co-produced with Ben McAuley in the Oh Yeah Music Centre, Belfast. "It is an illustration of an emotional journey; the struggle for deeper connection in an increasingly digital world and the deteriorating mental health that goes with that. So, if it feels uneasy at times that is all absolutely intentional."
Advertisement
Ocean Tisdall, 'Boys Don't Cry'
The fast-rising Irish alt-pop artist has announced details behind his highly-anticipated debut EP Boys Don't Cry, showcased by the heartfelt title-track. With his fresh and alluring voice riding a bed of bright and pulsing production throughout, this new effort perfectly illustrates the warm and embracing feel that his new collection will look to explore. A Gen Z voice to take note of, Tisdall was inspired by the brutal pop honesty and candour of Miley Cyrus and Troye Sivan.
Speaking about the new release, he said, "'Boys Don't Cry' is about how I think society views men when it comes to body image and mental health. I noticed it first and when I was going through my own eating disorder. I've always been really good at talking about my feelings but with this topic it just felt so hard, and the weirdest thing was that I wasn't able to talk about what I was going through to anyone. But the minute it came down to writing the song in the studio with my co-writer, Seven, it just fell out of me. It really made me realise that a lot of men go through this but we just don't open up."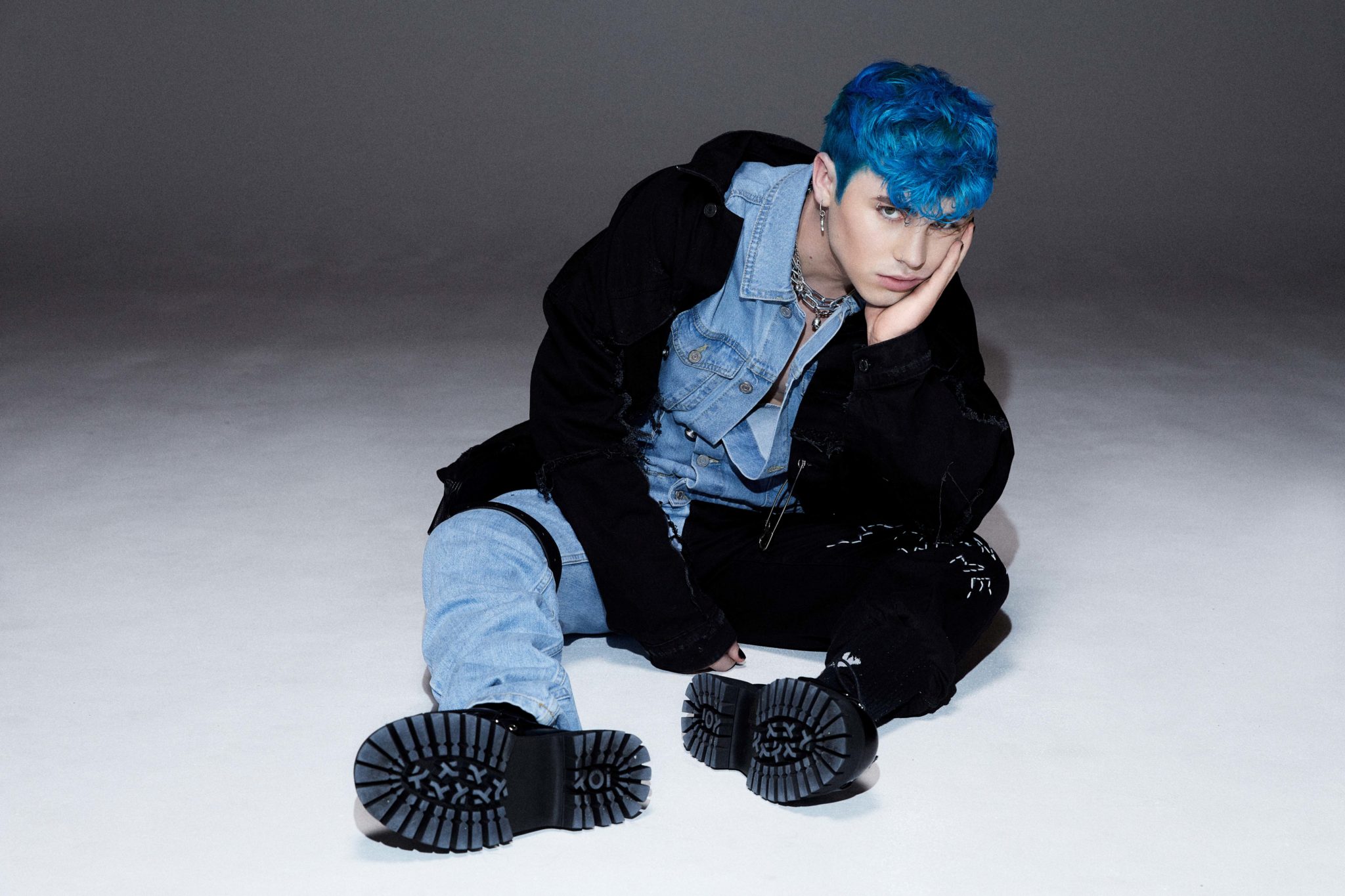 Clara Tracey, 'Black Forest'
The Fermanagh native's debut album Black Forest (out today) produced by Daniel Fox (Gilla Band) was recorded between lockdowns at Sonic Studios, Stoneybatter and is the culmination of many years and experiments in songwriting. Her soundscapes and lyrics draw subtle cues from the erotic heroes and heroines of French chanson and literature, from Gainsbourg and Birkin to Anais Nin and Colette. The title track sees the musician draw from her time spent performing in Paris' jazz clubs while working at a law firm there before returning to Dublin in 2015. "Come and find me in my black forest," she croons slowly over a dark, sultry drum beat before referencing undressing her partner under the stars and moonlight.
Clara deliberately provokes her '90s Catholic upbringing in Northern Ireland and the sense of repression that for some, is still palpable there. The visual world of the album is made up via direct references to art deco stained glass window painter (Harry Clarke), Georgia O'Keefe's suggestive florals (Strange Flowers) and Jane Birkin's androgynous sixties style.
Advertisement
The Cope, 'I Am Stretched Out On Your Grave'
Following earlier 2022 debut 'True Romance', duo The Cope have returned with an otherworldy synth-wave offering. The Dublin/Berlin-based pair actually met at an impromptu karaoke birthday party for Sorcha Richardson, believe it or not. David Anthony Curley and Joe Furlong are well-known musicians in their own right, but have joined forces for electronic alternative glory. Their sound incorporates songwriting, producing, film making, and audio-visual artistry. 'I Am Stretched Out On Your Grave' is haunting, ambient and entirely fresh. The single is presumably from a translation of an anonymous 17th-century Irish poem titled "Táim sínte ar do thuama", which the likes of Sinéad O'Connor and Kate Rusby have turned to song. Building in potency, the chorus of The Cope's sophomore outing and eventual climax is stunning to be engulfed in.
a boy in cords, 'Did Sally Come Around?'
The musician made an impact with debut single 'Stupid Like That', which appeared on Channel 4 reality show Made in Chelsea earlier this year. Second single 'Did Sally Come Around?' is a catchy indie-pop track with some '80s vibes that recalls bands like The Blue Nile, Talk Talk and Prefab Sprout. With light, airy electronics and a nostalgic, The Human League-esque vocals, it's down-tempo but still highly entertaining. "You've got something to say, you had to shout about it/well for crying out loud, did Sally come around?" he sings over electro-pop melodies and synth beats.
FIN., 'Stained'
Exciting electronic newcomer Finnian Hurley is now releasing under the moniker of FIN., sharing first offering 'Stained' today. Formerly, Hurley was a member of the band NFT where he played bass/keys and contributed to the band's self-produced releases. Traces of Overmono, Amtrak, Bicep, Faodail, Lomea and more bleed from the beats of dancefloor-ready track 'Stained', which shimmer and grow in strength as the track progresses. There's such an enjoyable push and pull feel from the single. The melodic gem takes inspiration from rave, ambient and house genres, providing a euphoric introduction to the newfound world of FIN. We're excited to see what's on the horizon for the new electro talent. He's got more tracks in the works for release in the coming months, Finnian tells Hot Press, so keep your eyes peeled.
Advertisement
Glen Hansard, Ukrainian Action & Markéta Irglova, 'Take Heart'
The Irish singer-songwriter has teamed up with his Once partner Markéta Irglova for a powerful message. Irglova's inclusion was natural as her parents back in her native Czech Republic had taken in multiple families from Ukraine. Hansard also reached out to his local Red Cross who connected him with three Ukrainian refugees: Anna, Alex and Olena, who then helped sing an important line in the song: "Povernit'sya do mene / povernit'sya do mene / povernit'sya do mene / do mene Neushkodzhenym,." which translates into" "Return to me / return to me / return to me unharmed." The title was inspired by a Patti Smith quote, "People take heart, it will get better", calling for the transformation of waste.
Reflecting on "Take Heart" and its powerful recording experience, Hansard said: "This song is a single flower placed at the foot of all this devastation, a candle lit among the millions placed helplessly at the doors of embassies or left burning in windows; it's a prayer sent up into the great cloud of goodwill that circles the globe. It's a thing that didn't exist and now it does, an offering, thanks to Patti, Alex, Anna, Olena and Markéta who heard it as I was working on it and joined in to make it stronger. This is for them, and to all those who lost or are missing loved ones on every side of this brutal war."
April, 'See Through'
Appearing on the Irish alt-pop singer's new Starlane EP, 'See Through' arrives after the likes of electronic bangers '54321', 'That Feeling' and 'Impossible' (feat. Jimi Somewhere). The track picks up the pace for a PinkPantheress vibe (we're sure she's tired of that comparison...but it's true). Her choice of vulnerable, diaristic confessions for hypnotisingly angelic vocal cuts paired with frenetic, glittery beats is genius. The seven-track Starlane EP was produced primarily with rising producer RISC (Cat Burns, dexter, Sophia Alexa), with long-time collaborators Matt Maltese, and Frank Collucci & Fred MacPherson of Spector.
"I was going out a lot and partying – kind of escaping reality, doing dumb stuff and looking for that thrill of life," April recalls of her recent move to London. This relocation led to a change in perspective for the better, as the singer "learned to love being by myself again" while crafting her latest project.
Advertisement
Zaska & Precious Okpaje, 'Obsolete'
Taken from his new album A Better Way, which sees contributions from the likes of J Smith, Jess Kav, Melina Malone, Faye O'Rourke of Soda Blonde and more, 'Obsolete' is a slice of neo-soul goodness from Zaska with Precious Okpaje. Gelling a sleek, funky riff of electric guitar with soulful, raw vocals, the richness of the track envelopes the listener with a comforting warmth that spreads around the whole body. Zaska has been instrumental in the development of so many Dublin artists, but his time has arrived. Make sure to catch his gig at The Button Factory on 30 October, with support from Dublin jazz/hip-hop group Bricknasty.
The Exact Same Kid, 'Butano'
Dublin born songwriter Alex Conroy has shared the first single from The Exact Same Kid's upcoming EP Amateur Hour. Written during a winter spent in Barcelona with nothing but a butane heater for warmth and company, 'Butano' is about everything falling apart, about the connections we make between people and places, about facing your memories, and about telling yourself that everything will be ok. The recording process used handmade instruments, old cassette tape and audio tricks like Shepard Tones to give a sense of a song that is barely held together before ultimately completely falling apart. The track takes inspiration from classic songwriters like Tom Petty, Neil Young, Lou Reed, Bonny Doon, War on Drugs, Phoebe Bridgers and Kurt Vile. It was recorded in the Nutshed Studios in Clara, Offaly with producer and sound engineer Aidan Cunningham.
"With Butano I want people to feel like I could be sitting across from them having a chat," Conroy explains. "I wanted to write something that was lyrically unambiguous - there are no clever metaphors for me to hide behind, so from that perspective it's one of the most honest songs I've ever written."
Paddy Hanna, 'New York Sidewalk'
Advertisement
A cut from his new album Imagine I'm Hoping, the previous single opens with a glistening guitar line and driven by an old-time gliding piano melody. The optimism-soaked song introduces a chorus of brass. A buoyant track, its universal message is of leaving the past behind and celebrating the wonder of the world around you. For the song, Paddy has teamed up with Daniel Fox (Gilla Band), Daniel Fitzpatrick (Badhands) and Ken "MoonMan" Mooney and it is released on Galway's Strange Brew Records. You can tell he recently got married and had a baby from the pure joy and comfort radiating from the song.
Paddy Hanna says: "I rather optimistically believe that many of the mistakes or misadventures that happen in our lives can become great anecdotes down the line, a sense of humour can be a real balm in tough times. 'New York Sidewalk' is very simply about that - moving on from the past with a wry grin. It's about laying to bed past failures, leaping forward and seeing the love that's all around you."
PrYmary Colours, 'I'm Here Now'
The pulsating and uplifting new club track pays homage to all the Italo disco and synth pop-influenced music from the past few years. The lead synth and deep electronic bass line carry the vocals on a journey toward a drop that aims to fulfil every need of the '80s style enthusiasts. Singer, and one-half of PrYmary Colours, Cayisha, talks over the track, telling us about her life experiences of growing up as a person of colour in Ireland. The recount reflects on some challenging and grounding experiences that shape her in becoming the person she is today. It gives an honest, intense perspective of Cayisha's tribulations and triumphs. For fans of Inner City, Daft Punk, Chaka Khan and Sister Sledge, Orbital, Bonobo, Sofi Tukker and Jennifer Hudson.
Tau & the Drones of Praise, 'It's Right to Give Drones and Praise'
Advertisement
A slice of their new album Misneach, the entrancing number fuses multiple genres for a completely one-of-a-kind trad/rock/indie/alternative/global/folk/pop result. Mulrooney recently told Hot Press that his return to Ireland from Berlin in 2019 found him "reconnecting to the magic, the mystery and the myth of Ireland. I'm learning to play the fiddle. Trad and our old customs are new to me – but I feel an ancient recognition of them." That's abundantly clear on 'It's Right to Give Drones and Praise', adding a chorus of youth choir voices and jangly piano chords.
The kaleidoscopic third album from Seán Mulrooney and his Ireland meets Berlin ensemble is full of ecstatic folk-psych that fully embraces the natural world and living ancestry through joyful experimentation and deeply rooted sonics. Melding together an inspired soundscape that echoes eclectic and eccentric atmospheres, the album features guest appearances from Tindersticks, Clannad as well as the Irish troubadour Damien Dempsey.
Cursed Murphy Versus the Resistance, 'Republic of the Weird'
Wexford outfit Cursed Murphy Versus the Resistance are set to release their second album, Republic of the Weird on November 4th, 2022. The album's 10 tracks were co-produced by Peter Murphy, Dan Comerford and Johnny Fox, written throughout 2020 and 2021, and recorded in Rosslare Strand last autumn. The distinctive act emerged in 2018 as a mashup of post-punk, German electronic music, spoken word, industrial music, big beats, sci-fi film soundtracks, Brazilian rhythms and Brechtian punk. The album integrates orchestral elements, using analogue synthesisers and choral parts while 'Republic of the Weird' adds noise guitar and propulsive rhythms.
"It's quiet here/especially at night/the light, the air is clear/and if you listen you might hear/transmitted by the breeze/birds complete their sequences and melodies/something they haven't done in 25 or 30 years," Murphy talks/sings on the down-tempo rock-driven track that almost tells a story orally. "There's only here/where we're confined inside ourselves in this Republic of the Weird."
milk., 'Human Contact'
Advertisement
The Dublin-based alternative pop band have released a new single, written in the midst of Covid. The song ultimately is about longing for the closeness of other people. Full of the scent of The 1975, MUNA, Dayglow, Japanese Breakfast and more, milk. have a youthful, fun-filled sound that has sold out tours over the last year.
The band's Mark McKenna said of the song, "Human Contact is definitely our 'Covid song'. It was written during lockdown in Ireland when we genuinely couldn't see anyone; even each other. The song is about a longing for companionship and the feeling that you're alive but not living. Going through the same day on loop and the only comfort being the rest of the world is in the same situation you just wish you could do it in a room together."
[Indistinct Chatter], 'Her First Crios'
'Her First Crios' is the first single to be released from Myles O'Reilly's upcoming LP in his [Indistinct Chatter] series of ambient albums, titled An Ode To Soft Landings (landing on November 8th). A 'Crios', pronounced 'Kriss' is a type of hand woven waist belt that was commonly worn in Ireland for many thousands of years. 'Her First Crios' is the current ambient manifestation of Myles' recent song 'The Most Colourful Thread In The Loom'. You can really feel the emotions buried in the song, dedicated to his loving partner Aideen.
"Sadly during British occupation they were banned, and the tradition died out," Myles explains of the video for the single. "Each Irish family would have had their own unique pattern. Knowledge of how to weave the family Crios would have been handed down from generation to generation. Christmas 2021 for my wife Aideen and I was bit rough. We both had Covid. Thankfully my present to Aideen was a small weaving loom. Where we live in Dublin 8 was for hundreds of years was the weaving mecca of the country. It's here that Aideen learned of the Crios and how to make one. This film is a document of how we spend a lot of our days at home."
Mick Hanly & Mícháel Ó Domhnaill, 'The Banks of Sweet Primroses'
Advertisement
Tara Music has re-released Celtic Folkweave, the cult folk album from Mick Hanly and Mícháel Ó Domhnaill that was long considered lost. Originally released in 1974 on Polydor Records, the project is considered one of the most seminal albums in its genre. Remastered with additional tracks, this album features four bonus tracks, and the previously unreleased 'The Banks Of Sweet Primroses'. Gentle guitar strumming and skilful playing offers a platform for the live-sounding vocals, which are dripping in nostalgic traditions.
SIIGHTS, 'Fake It'
With HAIM written all over it, the new electro-pop jam from SIIGHTS is a relentlessly fun banger with an epic chorus. The pair recently signed a deal with Insanity Records under Sony Music UK, and they're reaping the benefits. 'Fake It' premiered on BBC Radio 1 Future Pop with Mollie King earlier this week, and it's insanely addictive. Featuring explosive guitar riffs backing the electronic melodies, 'Fake It' is all fireworks and power pop vocals. It marks their first tune since their 2020 self-titled EP and 'A Little Lonely'.
"We started the process of making new music in Reykjavik Iceland two years ago," SIIGHTS posted. "Since then so much changed, but this song always had something in it. Life is good; and we hope this song can make you feel good - thanks for being here."
BRIARS, 'Isn't It Always The Way'
Advertisement
The Cork City based alt-folk act have released a bouzouki-driven contemporary folk song that grows into a full band arrangement today. BRIARS consists of two main writers, (Mick Grace & Paul O'Shea), but are joined in studio and live settings by some of Ireland's finest musicians, often from contrasting backgrounds and styles. The full band was unveiled at Liverpool Irish Festival in 2020, later sharing their debut 'There There'. 'Isn't It Always The Way' has gravelly, raw vocals and minimal instrumentation bar sean nós-esque vocals and guitar.
florence road, 'another seventeen'
"Don't wanna let go of seventeen," the rockers sing on their lo-fi debut single, which has echoes of Pale Waves, Paramore, Phoebe Bridgers, WILLOW, beabadoobee and more. "I'm scared of all the things I wanna be/feel like an idiot." Having recently opened for Paddy Casey, the young band met in Bray in school, composed of Ailbhe Barry, Hannah Kelly, Emma Brandon and lead singer Lily Aron. A track about gripping onto the good times but knowing that change is around the corner (and the land of being a grown up), the guitar-focused single is a brilliant first introduction to florence road.
Listen to the playlist in full below.