Listen to some of our favourite new Irish tracks from the final week of May below!
Sorcha Richardson, 'Archie'
Stunning indie-folk ballad 'Archie' is the Dublin singer-songwriters's second release of the year, after a cover of Johnny Nash's 'I Can See Clearly Now' — which was recorded for the upcoming Irish comedy-drama, The Dry. Featuring Richardson's gentle, soaring vocals, the single marries the soft sounds of folk with electric guitar and heavy drums — crescendoing from a simple, bluesy ballad into a complex web of moving sounds. It's taken from her (hopefully) forthcoming sophomore LP.
"Archie is a song about teenage hopes and dreams and about losing touch with the people who you once shared them with," Sorcha explained. "I wrote the earliest version of it at a writing camp in the Spring of 2021 with some of my favourite Irish songwriters. I would have left it off the album if not for Alex Casnoff's influence. He was a real guiding light with this one."
Ed Sheeran & Denise Chaila, '2step remix'
A beat-driven pop track, the remix builds on Sheeran's syncopated base — Chaila's melodic vocals and punchy verses adding a lofty element that weaves itself through punctuated drums. Whether matching Sheeran's voice through harmony or rapping along with the rhythmic guitar, the Limerick spoken word hip-hop star fits seamlessly into the song. The collaboration comes after Chaila supported Sheeran on his Irish tour, performing at Croke Park, Pairc Ui Chaoimh in Cork, Limerick's Thomond Park and Boucher Road Playing Fields in Belfast.
Advertisement
"I feel like I'm dreaming or sleepwalking," narolane records act Chaila said of the track. "This is without question the biggest opportunity I've had in my career so far to grow my aspirations beyond the limits of my own expectations."
Just Mustard, 'Seed'
The Dundalk five-piece have just unveiled their critically acclaimed new album Heart Under via Partisan Records, with rave reviews published today. Dark and dangerous offering 'Seed' follows on from previous single releases 'Still', 'I Am You' and 'Mirrors'. The eerie album standout sees the band experiment with revving twin guitars and a techno-infused rhythm section.
"The rising tempo strikes at the beginning of 'Seed' were inspired from the rising and falling xylophone in Béla Bartók's 'Music For Strings, Percussion And Celesta'," guitarist Mete Kalyoncuoglu said of the song's inspiration.
Pretty Happy, 'Angelus'
Advertisement
Cork City beamish-core trio Pretty Happy have dropped a re-recorded version of their artisan cured meat tribute 'Salami' on the Foggy Notions label. The single is backed by new recording 'Angelus' - a stream of consciousness improvised monologue about a bored woman who sits inside Merchants Quay, gossiping about her neighbours stressful spending habits. The Angelus bells ring, letting her know she should start strolling for her bus. The cut was recorded with production maestro John 'Spud' Murphy (Lankum, Black Midi) at Hellfire Studios in Dublin.
EFÉ, 'LIME'
In another fruit-inspired track, Dublin-based 22-year-old Anita Ikharo (aka EFÉ) has shared the second song to come from her forthcoming EP VITAMIN – C, set to arrive this July. The empowerment anthem is about needing nobody but yourself to get by and reach success. Her debut EP What Should We Do This Summer? arrived in August 2020, leading to high-profile Glastonbury slots.
"'Lime' is about people that try to convince you that you need them in order to be great, to succeed. I guess it is a song that pays homage to knowing your own self worth and knowing that you don't need someone and you can be in charge of your own faith!!!" EFÉ declares.
Alex Gough, 'GLOW'
Advertisement
The Waterford drum/production wizard is back with another clapback banger, following 2022's 'DUMB!' and 'BUSY!'. "You can't possibly know me that well," he sings with layered, warped vocals and a textured, synth-laden beat. "You're looking pretty dumb with your head down low, you're looking pretty dim yeah, what happened to your glow?" he asks. 'The hip-hop, jazz-inspired musician has an infectiously catchy trademark sound that works wonders, and 'GLOW' is no exception.
Gavin James, 'Kingdom'
Ahead of July's new album The Sweetest Part, the Dublin singer-songwriter returns with the follow up to previewed singles 'Circles', 'Jealous', 'Greatest Hits' and the LP's title track. 'Kingdom' features James' booming, soaring vocal power and vulnerable, love-influenced lyricism. The single describes the feeling of clutching at straws to save a relationship, but watching the doomed connection fall. A piano melody at its core, the single (and Gavin's piercingly raw voice) slowly builds to a glorious crescendo that's sure to be a streaming hit.
Rosie Carney, 'sugar'
Atmospheric new indie track from the Donegal singer-songwriter makes fine use of her noted diaristic nature of storytelling. 'sugar' speaks directly to a past lover who treated her as disposable until she closes the door. It's another cut from today's new album i wanna feel happy. "Confession/I spoke with you holding my throat/I was made to want you/To belong below you," she tells listeners. Since overcoming early music industry woes with 2019's critically acclaimed debut Bare, Rosie Carney has quietly emerged as one of the most compelling forces in Irish music.
ELKAE, 'White Dress'
Dubliner Laura Keane is back with her first new single of 2022, following 2021's EP Girls Like You Like Me. Speaking to her ex, the musician declares "I told you I'm not coming back". It's got pop at its epicentre but soulful grooves and bluesy, R&B tones present. In the track, the singer-songwriter's past lover calls her up to tell her she's confused, despite having a girlfriend. Pretty chaotic, eh? Since the release of her debut single in November 2018, emerging electronic soul artist ELKAE has fast become one of Ireland's most thrilling new talents.
Advertisement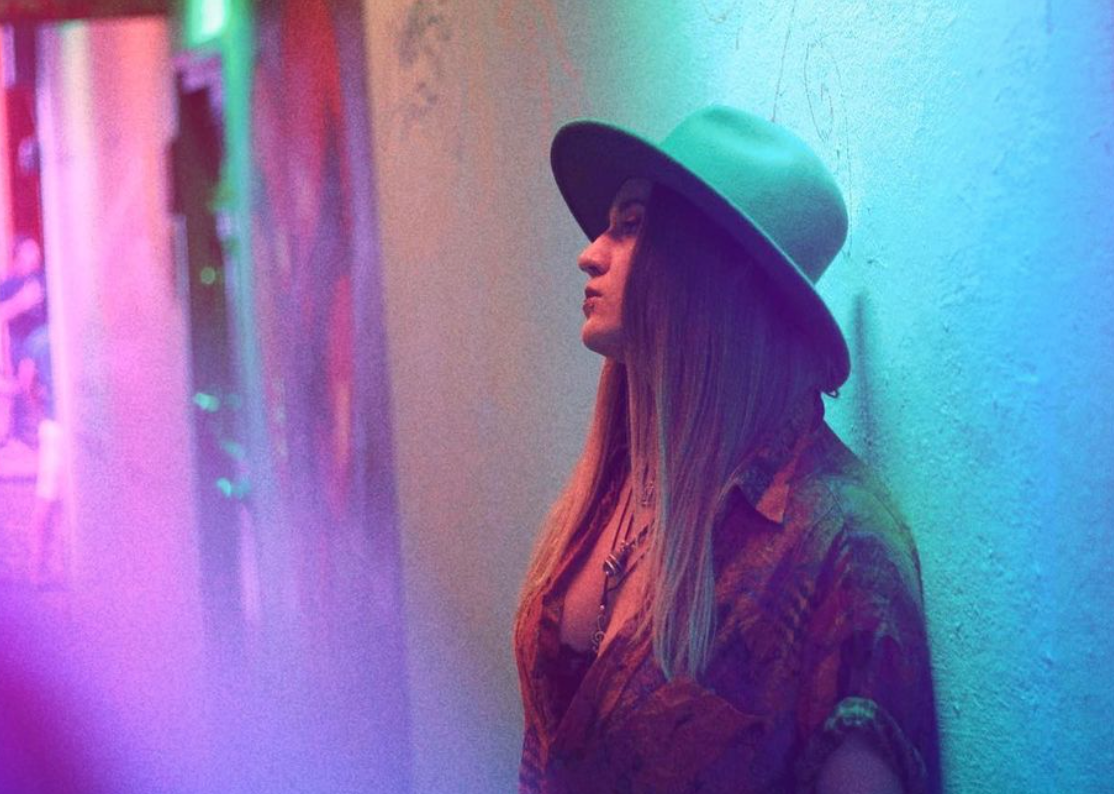 Carrie Baxter, 'You (alternate)'
Fast becoming known for her dreamy, jazz-infused melodies and raspy vocals, Carrie Baxter delivers an acoustic, alternate version of her track 'You'. Led only by piano, the bare nature of the track gives Carrie's enchanting vocals the space to soar, with her gravelly tone adding alluring character to the tender narrative. The release is accompanied by the announcement of a headline show in Waterford next month, a four-date tour of Ireland this September, and a headline show in London.
Speaking about the track, Carrie says: "If I could do an alternate version of every track I would, specifically just me and a pianist (my favourite instrument). There's something about the romance of this song and it needing a piano on this version. The space I have to sing and the words being allowed to breathe is the stuff I live for."
Brooke, 'Tongues'
The Irish 2022 Eurovision contestant is back with another banger following her 'That's Rich' stint in Turin, Italy. New single, 'Tongues' is a summer-ready pop anthem written by the singer, LAWRENT and Christopher Markey. With disco/house beats at the centre, you'll surely be dragged to the dancefloor.
"Tongues is a very personal song for me, it's about a love language, so called speaking in Tongues. It captures the moment when people talk to God in their own language, their own way, so only they can understand it. Therefore it's very personal. If we can speak in Tongues we can speak in a love language with each other that only the two of us will understand."
Advertisement
Kayleigh Noble & Rory Sweeney, 'Foolish'
Having returned home to Ireland after a stint in London earlier this year, the singer's new EP charts the dating scene and wishing to develop on your own - despite being a hopeless romantic. If it sounds relatable, that's because it absolutely is. Hopping on the project is fellow Dubliner Rory Sweeney, who adds his rap/hip-hop tendencies to standout track 'Foolish'. With Kayleigh's silky-smooth R&B vocals over a deep bass beat, the single charts desire, sex and satisfaction with chilled out vibes. Noble's Hot Mess EP also features another capital city native rapper, CARSTEN2X.
Post-Party, 'Camera Shy'
The Dublin indie-pop quartet (composed of Keelan O'Reilly, Peter Toal, Colin Peppard and Matthew O'Reilly) are on the scene once more with an up-tempo gem. 'Camera Shy' merges the sound of The Academic with UK acts like Sea Girls to curate a guitar-driven anthem that sticks on the brain long after the last note concludes. It's their first release since 2021 singles 'June', 'Wasting Time' and 'Being Honest', and continues on their potential-laden path to bigger horizons.
TV People, 'You Were Loved'
Irish rockers TV People will release their second EP later this year, with continuous singles to be released in the coming months. Enter: 'You Were Loved'. The ultra-powerful, Smiths-sounding single was mixed by Grammy award winning Caesar Edmunds (QOTSA, ST Vincent, Foals) and mastered by the acclaimed Christian Wright at Abbey Road Studios. A tune that remains close to the duo's hearts, the song was written after the death of a close family friend who took their own life in the past year, according to TV People vocalist Paul Donohoe.
"Writing them was a way for me to process the feelings of anger, sadness and confusion that overwhelm me when I think of their life and death," he says. "The song helped me to get a lot of anger out of my system and express the underlying heartbreak and love that I feel when I think of them."
Advertisement
JC Stewart, 'Scars'
Northern Irish pop musician JC's tenacious, touching vocal powers on his new single take a U-turn from his usual heartbreak tracks. 'Scars' instead hopes to act as a beacon of light to his fans. The euphoric hook sees the Magherafelt native muddling tough times to the end of the tunnel. "I wear my scars and the stories that they're painting / They hurt like hell, but damn it feels amazing."
"'Scars' is a song about coming back to life," JC says. "I wrote it after coming out of a weird time and realising that maybe I was meant to go through it. Maybe all the challenges and hardships are there to make us better and stronger and better equipped to love the people around us. I love the euphoria that this song gives me, and it really lifts me when I'm starting to get down again."
Ocean Tisdall, 'Crying Room'
The exciting newcomer from Wicklow delivers another emotion-driven single, following 'White Lies' and debut single 'Broke Up With My Best Friend'. Channelling more of that raw and passionate aesthetic he has cultivated for himself already, the video injects humour into the melancholic theme.
Advertisement
"I wanted to write about the feeling of being "that guy" at a party," the Irish pop act says. "Depressed and consumed by tears, we often drown others that may be dealing with their own issues but wanting an escape into our own mess, so having a "Crying room" to go to at these places would have been perfect."
Tadhg Daly & Etaoin, 'Not Over You'
Both named Amazon Music Ones to Watch, two Irish singer-songwriters have finally crossed paths. The song, produced by Dustin Dooley, leaves space for the pair's unique timbres, then slowly builds into a dramatic conversation – until it reaches a pinnacle which feels like being suddenly ghosted.
"It's about two people that have drifted away from one another, without ever being able to stop loving each other. I think there is a really honest and delicate energy in the track and I'm so proud of what we came up with," says Tadhg about the song. "It's about words left unsaid and how sometimes the hardest break ups are the ones where there's still a huge amount of love there, it just wasn't strong enough to keep you together," Etaoin adds.
Wallis Bird, 'I Lose Myself Completely'
The release of the Berlin-based Irish singer-songwriter's seventh album Hands comes along with an extremely personal focus track 'I Lose Myself Completely', in which Wallis gives listeners some insight into her decision a year ago to quit alcohol. She sings: "I lose myself completely / In the drink and in the moment / And for days and days and days." The single is accompanied by a video by Irish animator Fergal Brennan. The video shows portraits throughout the centuries of women only, all painted by women artists.
"I love the euphoria of being high when you're with great people and clicking with people in an exciting city," Wallis says. "I am not against drugs at all but I said just for me: Ok, stop it now."
Advertisement
Just Wondering, 'idk, maybe'
Fusing aspects of pastel pop, buoyant indie and captivating electronics, 'idk, maybe' builds on the three-piece's reputation for curating infectious earworms. Wale Akande, Jack O'Shaughnessy and Adam Redmond first emerged in November 2020 with debut single 'Drive'. Just Wondering's style melds modern synth pop melodies, soul vibes, guitar licks, electronic textures and processed vocals together, with party playlist results.
"'idk, maybe' is about really wanting something or someone that you don't have right now, and finding genuine peace and happiness in the uncertainty," the band explain. "We wrote it in the middle of a summer just before we went to a party with our mates and to us... it sounds like it."
Moxie, 'kaki'
Irish alt-folk group Moxie have returned with a new video for the third single pulled from last year's The Dawn of Motion — an upbeat, bluesy pop track called 'Kaki'. Imbued with rhythmic keyboard, waterfalling flute and jazz-forward vocals, 'Kaki' serves as a breezy summer anthem — an irresistible track that marries the sounds of RnB, pop and indie. Lead singer Julia Spanu's voice is in its element, dipping and weaving throughout the layered instrumentals with a bright effortlessness.
Oisin Mod, 'Honeycomb'
Advertisement
Galway singer-songwriter Oisin Mod has released mellow tune 'Honeycomb', the title track off of his forthcoming debut album of the same name (out August 19th, 2022). Newcomer Mod also released a music video to go along with the new indie song; which appearing to be shot through a retro camcorder, features suitably paired back, soft visuals of butterflies and waterfalls and grainy black and white footage of Mod singing solo in his warm, melancholic style. Oisin also announced that he will be making his London gig debut at Paper Dress Vintage in Hackney on September 14th
True Tides, 'Beating Heart'
If the sound of The 1975, Harry Styles, Charlie Puth is what you're looking to nail, we present: True Tides. Formed in 2017, True Tides is the intrepid pop project of Cian, Conor and Eoghan MacSweeny, one of whom has written with Kodaline's Steve Garrigan for Westlife, The Coronas for Elton John and DJ Matoma. An upbeat 80s infused pop smash with an infectious chorus bursting with gospel style backing vocals - punctuated with Quincy Jones-style brass motifs - the trio's new single 'Beating Heart' celebrates true friends, the people on your side who aren't afraid to tell you how it is.
"I often struggle with my OCD and can get lost in my obsessions, be that music making or my own thoughts which can be very isolating," singer Cian explains. "For me this song is an ode to those people that remind me of what really matters; human connection".
Big Love, 'Sirens'
The Dublin-based indie-rock band have returned with their third single release — a crescendoing track called 'Sirens'. Anger, frustration and mental fragmentation are all tackled on the blistering single. Beginning with gentle, tentative vocals and barely-there guitar — 'Sirens' from the exposition seems like a slow indie ballad, tiptoeing through bare bones instrumentals, imbued with a quiet desperation. However, as the track progresses, lead singer Cian Ó Maonlaí's voice grows in intensity, the track building layer by layer until it explodes with sound.
"'Sirens' is my first hand depiction of a traumatic experience that happened to me in a chaotic period in my life. I was getting in a lot of trouble at the time and the event felt like the culmination of years of anger and frustration bottled into one night," Cian says.
Advertisement
Tracy Gallagher, 'Caves'
The Mayo born singer-songwriter Tracy Gallagher has revealed an accompanying video for her song 'Caves' earlier this week. A collaboration with Belfast-based producer Michael Mormecha, 'Caves' is a blend of Tracy's rich, haunting vocals and sharp and insightful song-writing style with the musical and production mastery of Mormecha. The song is ultimately about delving into the unknown.
About the song Gallagher says "'Caves' is inspired by the work of Joseph Campbell, American professor of Literature and well known mythologist, credited by George Lucas as having inspired Star Wars. While reading his book The Hero With A Thousand Faces, I was enamoured with the idea of each individual being the hero in their own story and the trials and tribulations each of us have to face throughout our human experience in order to grow and develop as human beings."
Train Room, 'Dud'
Joe Monaghan adds powerful guitar and keyboard-driven arrangement to his latest Train Room track, following '33' in 2021. The Balla native described his music as "a bit spacious, with a storytelling melodic acoustic/electric style, influenced by a vast amount of genres." 'Dud' follows that pattern, inspired by nostalgic electronic Bowie-esque space rock of the last few decades.
Advertisement
No Photos, 'Time Today'
The Dun Laoghaire band may have only formed in 2021, but they've already managed to compose and curate a debut album, which lands today. The new act's first single 'Every Single Day' amassed 3,000 Spotify streams in its first week, impressively, and follow up 'Come Outside' was equally gripping. 'Time Today' is a catchy, self produced indie hit with singer Ailish By Myself, and rapper Zach Okay. A 2000s-inflecked guitar riff and ethereal vocals equally captivate any listener. There's definitely space in the Irish music market for these guys, keep your eyes peeled.
Nixer & shiv, 'Bad Rain'
London-based Irish duo Nixer have released their debut EP PEOPLE FEEL today, establishing the band's frenetic, machine driven, guitar laden style. A project informed by dancefloors, socialising, electro, cold wave and fiction with a sound inspired by artists like Boy Harsher, The Stone Roses and King Krule; the pair have tapped R&B act shiv for '80s synth-heavy track 'Bad Rain'. Intense electronics allow shiv's honey vocals to glisten on the sci-fi-tinged cinematic song.
The EP follows the events of a night out told chronologically, driven by relationships, lived experience, nightlife along with the accompanying angst, ecstasy, love and vulnerability.
a boy in cords, 'Stupid Like That'
Hailing from the Garden of Ireland, new Irish artist a boy in cords has released his first single 'Stupid Like That'. The single is slated to appear on the hit reality show Made In Chelsea on June 6th. His music harks back to the heyday of indie-pop bands like Aztec Camera and Prefab Sprout, but contemporary fans of acts like Glass Animals, The 1975, Dayglow and BENEE will be hooked. 'Stupid Like That' juxtaposes light and airy melodies with dark thoughts as it self-deprecatingly explores the ideas of gullibility, misdirected ideologies and people-pleasing.
Advertisement
Klubber Lang, 'This Place'
The Dublin rockers make a welcome return with their new single 'Make Amends', the follow up to their 2021's 'This Place', and the band's fourth release since teaming up with Irish independent label FIFA Records. The live act have been confirmed as special guests to Kerbdog for their sold-out Whelan's show on May 27th. Ciaran McGoldrick, Ciaran Tallon, Fin O'Leary and Ronan McHugh are becoming well known for their noise-rock tunes and stark, enthralling brand of narrative soundscapes.
Under Starlings, 'Arrows'
The Waterford alt-rock quartet are showing a more personal side to their band with the latest single, 'Arrows'. The nostalgic indie-rock track is confirmed to be the final single from the bands upcoming EP, which will be released in July. It hits close to home, taking you on a journey of two brothers growing up with the advice passed on to them from their father. Blending the influences found in the catalogues of Biffy Clyro, Foals and The Japanese House; Under Starlings are ones to watch.
Mark Hegan, '(We Don't Need Another) Miracle Pt. 2'
Advertisement
The Belfast singer-songwriter has reworked previous single '(We Don't Need Another) Miracle', adding fresher pop melodies and a driving drum set for a punchy result. Tracing indie-rock origins along the lines of Bruce Springsteen and Sam Fender, Mark garnered industry interest and plays from the likes of BBC Radio 1 (Introducing), BBC Radio 2 and Radio Ulster with previous singles 'War' and 'Borderline'.
Melanin Tee, 'Act Your Racks'
The Galway hip-hop star has an enviably level of confidence, and we can clearly see why. Fierce new jam 'Act Your Racks', retains hints of cheekiness, layered in trap beats and deep basslines. Melanin Tee only performed for the first time in McGettigans in Galway in March, later takingg to the stage at Cuprus Avenue in Cork. Undeniably a force of nature, 2022 singles 'Clap Shake' and 'Irish Girl Freestyle' showcases her Irish pride and effortless charisma.
BRÍDÍN, 'Empty Room'
The Clare native's new single stems from the musician being a sociable introvert who could spend hours on end happily in the studio writing solo and playing music without feeling lonely. The song sees her experiment with different styles of voice, opening up an angelic layered depth as she layers her soprano countermelodies. What begins as a darkly ambient number evolves into something more.
Advertisement
"Some people feel sorry for you if you're on your own, I'm just expressing that I'm really happy in my own company," Brídín describes. "I've always been able to hear music in my head, I could arrange a whole song in my head with multiple instruments and vocals and have often done so in bed at night or on long journeys. I never thought it was unusual until I started to explore neuroscience."
Thom Southern, 'Strange Invitations'
Belfast musician Thom initially rose to prominence as one half of sibling duo MMODE, alongside his sister Lucy Gaffney. His latest single (which sounds like something out of a modern take on Ocean's 11) follows Southern's brilliant PLAZA album from earlier this year. Featuring a thumping guitar riff and layered, dreamy vocals; it's a runaway winner. He only emerged as a soloist in 2020 with debut single 'Shivers', but his take on the indie-rock genre is truly unique.
O Deer, 'Staying at Home'
O Deer is the musical project of Oisín Walsh-Peelo. Since the release of his first EP O Deer, Oisín has played support for Hozier and Joesef in the US, and the Departure Lounge in the UK, among others. Second single 'Staying at Home' tracks his need for a much-needed break and the creativity and peace it often brought to explore his own community again. The Wurlitzer and double-bass provide a harmonic backbone that cushions the song in warm, low tones.
"The pandemic was a tough time but beauty had a way of poking its head through the turmoil regardless of the state of the world at large," Walsh-Peelo says. "I had been gigging and touring a huge amount in the years running up to it - moving about a lot! The pause allowed some time to reflect, to grow vegetables and get to know the people living nearby. I honestly hadn't spent that much time in one place in years and it got me thinking a lot about the nature of travel and movement."
Advertisement
Fraulein, 'Breezy'
Joni Samuels and Karsten van der Tol of Northern Irish/Dutch alt-rock duo Fräulein have released their one-of-a-kind debut EP, A Small Taste, featuring highlight 'Breezy'. Influenced by '90s alternative rock, punk and grunge acts like Patti Smith, David Bowie, Nirvana, PJ Harvey, Placebo, Hole, The Breeders and the Sex Pistols; 'Breezy' is brooding and cinematic in its lo-fi form. The pair initially formed around Bristol in 2018, through a chance encounter at a friend's jam night. As a duo, they continue to draw inspiration from trip-hop, Latin and more.
Frendan, 'My Name'
Releasing his debut single 'Content' earlier this year, the jazz-infused 'My Name' begins with a lush saxophone solo leading into electro/hip-hop synths and subtle beats. Frendan's fuzzy raps and clever lyricism are impossible to ignore, flicking between mile-a-minute bars and slowed down vocal melodies. Background instrumentation comes from a variety of unusual noises, coming together for an unreal track. Drawing strong influence from artists such as Flying Lotus, Aphex Twin, Gorillaz and The Streets, Frendan's singular brand of experimentation will be seen on his new concept album.
Benny Smiles & Jessy Lord, 'Solid Ground'
London-based Irish musician Ross Fortune (who plays under the moniker of Benny Smiles) has been around the block, making his own style of synthwave and retro electronic tones. 'Solid Ground', a collaboration with Wicklow singer Jessy Lord (from electronic duo EHCO) marks his first song since 2020's 'When We Touch'. Penned remotely during lockdowns, the track will be included on The Smol Face EP. It has visions and notes from '80s synthpop, but with a contemporary edge. You'd be hard pressed not to sway along to Jessy's gorgeous voice and Ross' sparkling electronic movements.
Advertisement
Warriors of the Dystotheque, 'An Island Affair'
Warriors are a band forged from an alliance of transatlantic lo-fi fanatics and leftfield DJ/producers. They defy categorisation, but if we had to try our best, we'd label their tracks under the electronic, downtempo techno, jazz and ambient soundscapes. 'An Island Affair' is taken from their new album Anthropause. The outfit is the brain child of Jonny Mac, who has held residencies at Coastline, Savannah, Bar M & Eden in Ibiza, toured Thailand and played at V Festival
BadScandal, 'So Alone'
Growing up in an incredibly musical environment, vocalist, DJ, and producer Luke Power was introduced to a studio for the first time on his seventh birthday - no doubt from the influence of his father, The Script's Glen Power. Emerging as one of Ireland's most promising new artists he blends new sounds with analog and virtual synthesisers while incorporating some subgenres of EDM.
Listen to the playlist in full below!
Advertisement