Listen to some of our favourite new Irish tracks of the week below!
Gilla Band, 'Eight Fivers'
The Dubliners are back with another scorcher, titled 'Eight Fivers' and predominantly referencing the meandering search for bootcut jeans. Gilla Band's upcoming new album Most Normal will be released on Rough Trade Records on October 7th, 2022. This is the band's third album; self produced and recorded and mixed by the band's Daniel Fox at Sonic Studios and their rehearsal place. 'Eight Fivers', sees Dara's voice acts as the melodic cry - yearning and dancing over the driving beat.
"Eight Fivers is about 40 quid. It's about being out of touch with modern circumstances while feeling socially limited," Dara Kiely explains. Never fitting in and kind of proud of it. Stuck with what I have and happy for it. Being grateful and not fashionable, self-conscious and too aware of what is lacking. Accepting that jealousy played a big role in my life but trying not to feed into it."
Sorcha Richardson, 'Shark Eyes'
The Dublin musician's sophomore album Smiling Like An Idiot will arrive on September 23rd this year via Faction, following the release of the LP's beautiful first cut 'Archie'. 'Shark Eyes' begins with gentle synths before Richardson's soothing, piercing voice enters the fore - recalling the DNA of a relationship (situationship, perhaps) that is full of imbalance.
Advertisement
"Shark Eyes is about being totally infatuated with someone who you know isn't as interested in you as you are in them," Richardson explains. "It's about following your darker and more destructive impulses and allowing yourself to be taken for a bit of a ride, partly out of boredom and curiosity, but also partly out of a lingering hope that maybe this time it will end differently.
Chameleon, 'Show Me Where Your Heart Is'
Known to many as the producer behind Dublin hip-hop star Malaki's music, Chameleon (real name Matthew Harris) is stepping out on his own as a solo artist, showing off his sublime pop hooks. 'Show Me Where Your Heart Is' kicks off with a floating, fuzzed guitar riff and '80s-style synths, before the A New Local Hero winner's textured, soulful vocals rein in the instrumentation. The sultry track has an addictive bridge and insanely catchy chorus, with scattered raps giving it a funky zeitgeist-defining edge.
In addition to the release of his single, the prize for winning Irish Music Month's A New Local Hero competition included €5,000 in cash; €5,000 worth of gear from X-Music and extensive support from Irish radio stations.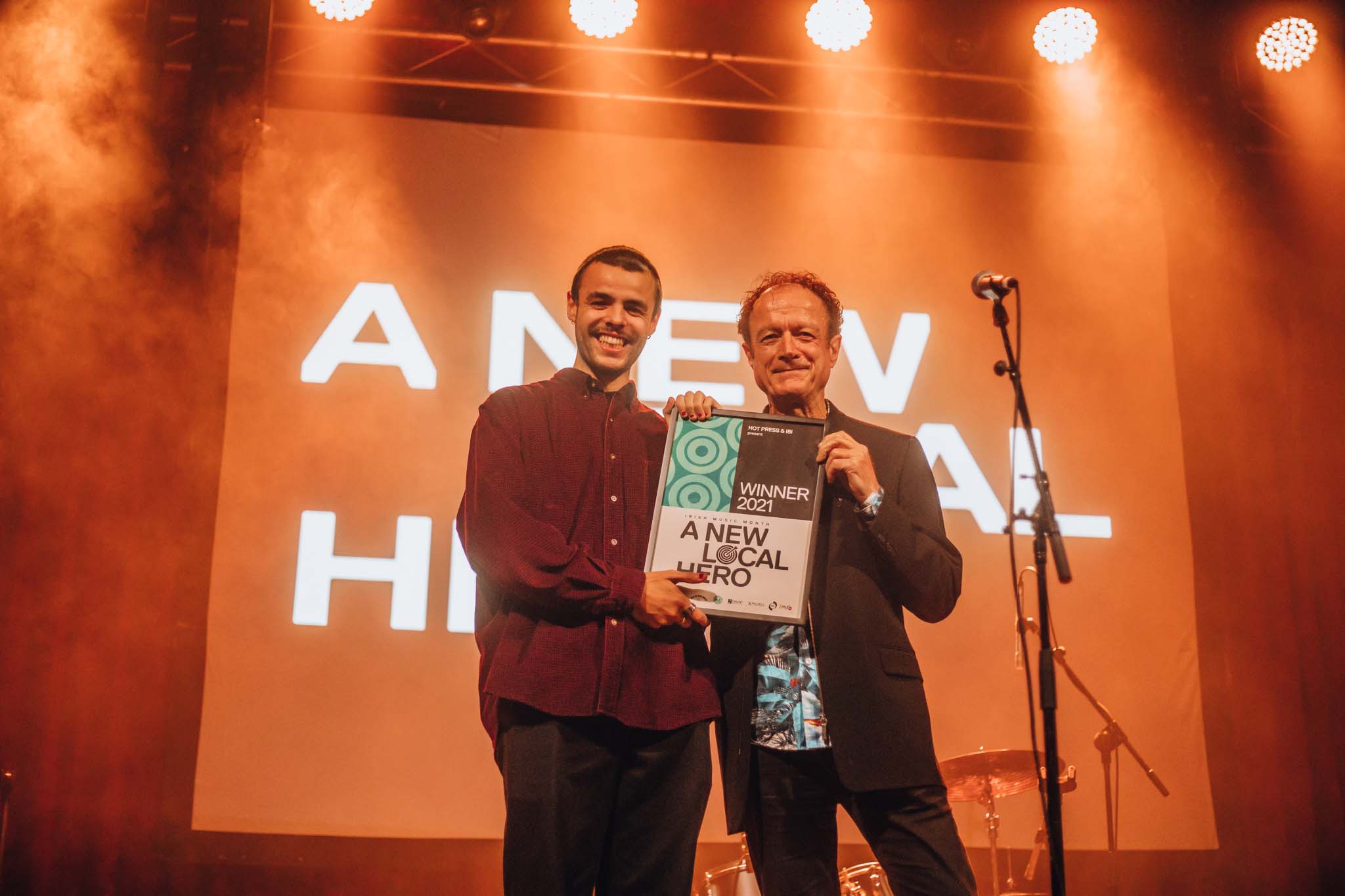 Æ MAK, 'Sun God, I'll Be Your Woman'
Out now via Spacer Records, the future-pop auteur's new single arrives as the songwriter, producer and performer's first taste of new music this year, ahead of a strong presence across the Irish festival scene. If you caught her 3am set in the forest at Body & Soul, you'll recognise the intense atmosphere within her captivating soundscapes. Warped synths and an otherworldly melody curate ritualistic sacrifice on the track.
Advertisement
"I bought a kazoo in the music shop in Dundalk with the intention of making a big bird kitsch dance tune," Æ MAK explains. "I'd been reading about Tiamat, the primordial goddess of chaos, and then got asked to make new work for Body & Soul festival's Eriu (the Goddess of Ireland) series so it was lovely and serendipitous and I made this bloopy bubble pagan ritual cartoon warrior song."
Jack Dora, 'Johnny & Suzie'
The breakout producer and singer-songwriter has dropped his arresting debut EP today, Take What You've Been Given. A stand out track worth mentioning has got to me 'Johnny & Suzie', which has Bruce Springsteen all over it. Forging a trail of unique indie-pop, the eclectic artist has all the charisma and groovy melodies needed to jump into the mainstream. Exploring facets of synth-pop, new wave, post-punk and classic rock; Jack blends contemporary soundscapes with retro sonic youth, injecting endless energy along the way.
"It's the focal point of the EP both in a sonic and narrative sense," the Sligo native explains. "It's about the inner struggle you have your whole life trying to escape from the toxic masculine small town mentality you grew up with. It's about trying to purge the male ego. So I used this story of Johnny and Suzie as a metaphor for that struggle. I thought it would be a good way of exploring the dualities of femininity and masculinity in the frame of an Americana narrative."
Local Boy, 'Milkshake Pilltaste'
Advertisement
Dubliner Jake Hurley is back with a bang - or an optimistic summer anthem, to be exact. Gearing up for his next album release after 2021's Local Boy Helps Himself, the Burner Records co-founder decided to inject light-hearted fun into the tune. The instrumentation is a unique blend of a hip-hop beat, bright guitar chords, and impassioned upbeat vocals.
"The themes get heavier on a lot of my new music so I wanted to remind myself that sometimes getting out in the sun and breathing fresh air can be so important for giving us a fresh perspective when times are hard," says Local Boy. "I'm very proud of the instrumentation on this one, I can be a real loner when it comes to production. I played every instrument on this one and I think it's the best bassline I've ever written."
Alex Gough, '4 Days'
The opening track from the Waterford producer/drummer/hip-hop artist's new LEMON**** EP, the one-minute '4 Days' kicks off with warped vocals and warm synths predicting a dazzling beat drop from the second track 'DUMB!' "If you catch me acting up, you better get to running, he declares. 'BUSY!', 'GLOW' and 'GIVE IT A GO (EXTENDED)' complete the unique project, which cements his rising star status. Breaking boundaries with each release, Gough's trademark sound fuses fierce rap flows with jazz and blues influences. His carefree attitude and ability to layer drum beats with confident, tongue-in-cheek lyrics make him one to watch.
Sarah Crean, '02:00 AM'
The Dublin singer-songwriter and producer has been making a name for herself since releasing a string of singles over the last three years. The musician's 2021 album Call For Refinement was massively under the radar for such a captivating Irish release, and '02:00 AM' continues to blaze an indie trail. Her stunning vocals ooze Julia Jacklin, Sharon Von Etten, Julien Baker, Aldous Harding and Lucy Dacus. Introspective, affecting lyricism is always on the menu when it comes to Crean. Opening with nostalgic synths, the track passionately questions: "Can you be honest? Can you be cruel? Tell me that you want me." It's bleeding with frustration and anger at being strung along by a romantic/sexual partner. After her most recent release 'Show Me Nuance' – influenced by the likes of Men I Trust – Crean decided to work towards a bigger sound.
"This was my first taste of releasing a song that had been played live before a studio version even existed," Sarah explains. "It started as an unreleased song on each set for each gig, but it always received the most attention/praise in comparison to other songs on the set. Taking it from the live version to the studio version was a trickier experience because of that, but it definitely encouraged the track's full potential."
Advertisement
Nell Mescall, 'Graduating'
The Maynooth singer-songwriter has released her debut single, accompanied by a picturesque music video. The 19-year-old musician has been writing tunes since a young age, and despite self-releasing a couple of tracks, this is the first single to be produced, mastered and released officially, after her signing with Q Prime Management (Foals, Muse, Metallica, Declan McKenna). 'Graduating' is a coming of age track, dealing with the difficulties of relationships and friendships when the significant era of secondary school years comes to a close. The song reflects moving on, dealing with hurt that comes with it, and overcoming the trauma these years can bring.
Speaking about the track, Mescal said: "The song is about feeling like you're supposed to be sad about something but you're not. Then feeling a little bit angry, I suppose and trying to turn that anger into something a little less all-consuming. Just wishing that some experiences were nicer."
Slaney, 'I Lose Control'
The third single to be released from the actor and singer-songwriter's debut EP Dream About You, 'I Lose Control' was also produced and written with long-time collaborator Michael Hopkins. Continuing on her dance-pop journey, Slaney's sleek, ethereal vocals match the '90s house beats perfectly. Describing the feeling of losing control of your body when the right person is around, like a drug; the chorus will rotate in your head.
Advertisement
"'I Lose Control' is about the ecstatic and lustful feeling you get whenever you're around that certain crush. When you're falling for someone and there's nothing you can do to stop it," Slaney tells us.
RikShaw, 'Limited Edition'
Following his Damage Control EP earlier this year, and singles 'Deja Vu' and 'Piece By Piece', RikShaw is back with a jazz-infused groovy banger. The Dublin artist has his own unique style, full of playful energy and throwaway quips, dripping in bravado and featuring the production of Wongy. You'd be hard-pressed not to dance along to this tune, with trumpet instrumentation and funky hip-hop beats underlaying his recognisable vocals. "Yeah, we underrated but we're up and coming," he remarks on the lush track. He ain't wrong.
TeoYxng, 'Toxic'
The rising trap artist has revealed three singles in 2022 thus far; '[email protected]', 'Frvr Yxng' and 'Out of Love P2'. 'Toxic' has notes of hip-hop, drill, rap and trap genres, with similar warped textures and blistering beats to that of Travis Scott, Smilez and Offica. Heavily influenced by artists such as Lil Uzi Vert and Future, Romanian-Irish act Teo aims to create a unique and energetic experience with his music. The 22-year-old self-thought producer was originally raised in Wexford, but now resides in Dublin.
Advertisement
Extranauts, 'Slow Robot'
The Irish psychedelic/pop sextet have shared the warm, poignant follow up to 2022 single 'Debonair'. A slow builder, the use of harmonies and swelling synths gradually create an all encompassing indie feel.
"Slow Robot is probably the most personal song I have ever written and is really a love song about how relationships grow, change and deepen over time," Keith O'Neill of Extranauts notes. "The choruses talk about not wanting to hang around dying day by day, but IN the climax of the final chorus the narrative changes and it is about being happy dying day by day when you are with the one that you love. Musically it's a really nice groove and a firm live favourite."
Last Apollo, 'Apologies'
The Dublin based pop-rock musician dropped her debut EP, titled Ordinary Matter, last week. Irish artist Lucy Rice began Last Apollo in the depths of lockdown, and in just over a year she has built up from an aspiring artist to an emerging one. 'Apologies' is a piercing piano ballad that showcases Rice's vocal prowess at full volume. "Got lost in the day so I stole the night / But I'm not sorry for taking what I want / I'm sorry for waiting so long," she croons. The drama-fuelled dark pop track is about taking up your deserved space in the world. Gradually, the introduction of guitar riffs and heavier beats add to the ambiance.
Under Starling, 'Palindrome'
The alt-rock quartet hail from Waterford, and have finally shared their highly anticipated debut EP Mongrel alongside new single 'Big Fish'. The band takes huge inspiration from the likes of Biffy Clyro, Foals and The Japanese House and blends these influences to create their own unique, distinctive sound that makes them stand out from the crowd. 'Palindrome' is more of a down-tempo offering, with choral harmonies in the background boosting the song's power. There's a delicacy and vulnerability to the indie gem, we're loving it.
Advertisement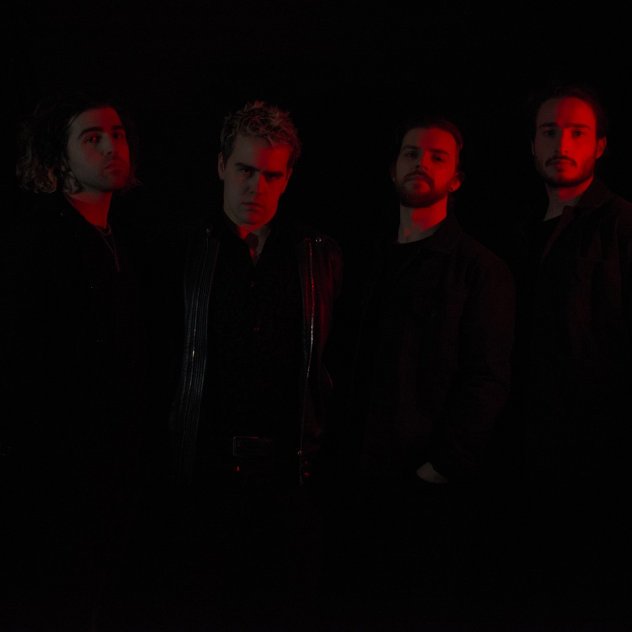 Volleyball, 'Midsummer'
Photographer maestro Christian Tierney presumably has taken notes, having been around Rihanna, Dua Lipa, Niall Horan and Paul Mescal - to name a few. The 24-year-old (this is insulting) has teamed up with fellow photo snapper Cian Duignan to form Volleyball, and their debut single is an electro-pop beauty.
Having met as touring photographers, Covid-19 left them with a large swathe of time to fill. In Dublin, they decided to combine a creative vision of live shows, music, art, video, photographer, fashion and more. 'Midsummer' is the first result, and it's born for the sun and a few cans. Adding chillwave soundscapes, lush instrumentation and a 49th & Main-esque grasp for catchy melodies to the mix, it's an effortlessly cool number.
The Black Captain 'One Last Summer'
The Black Captain are a trio from Balrothery in North Dublin who reformed in 2019 after releasing their debut EP four years earlier. The band (Paul Rock, Alan Lynch and Dermot Hagan) have been working on their debut album in Crookedwood Studios, Slane with producer Dave Arkins. Written against a backdrop of grief, isolation, and a longing for simpler days that had passed; the simple yet effective cut is infectiously catchy, gripping you from the first listen.
According to the group, 'One Last Summer' is "an energetic, soulful, and melodic longing for a time when the light seemed to burn forever, and we were living the best days of our lives".
Advertisement
Dog Day Afternoon, 'Lust'
Are they named after the 1975 American biographical crime drama film directed by Sidney Lumet? Perhaps. Either way, the new Dublin/Laois indie quartet curate great tunes. 'Lust' marks their second single to bee released, after 2021's 'Foolish'. Starting with a laidback guitar riff and progressing into a jangly bop worthy of a coming-of-age film, their vocals call to mind '80s alternative bands with more dreamy pop instrumentation. With influences of past bands such as The Stone Roses, REM, The Smiths, and Oasis, as well as modern influences such as Bloc Party, Sam Fender, Razorlight, and Hippo Campus to name a few.
The BallyBoyz, 'Bad Crook'
Their first single since 2021's 'The Kicks' is a laidback hip-hop track with a simple backing piano sample propelling 'Bad Crook' forward. Brothers from the Wexside, Dee the Antisocial and Spaceman Steve make up the two halves of the Bally Boyz. Their latest single shows the two brothers swapping verses over a synth-led and hi-hat-heavy beat. Full of Dublin colloquialisms, the duo confess to being "always on the bad books".
Róisín McKeown, 'Soul Full of Fire'
Advertisement
Fusing jazz, blues and alternative soundscapes for a mature sound, the 19-year-old artist emerges with a stunning voice and sultry beats on her new single. McKeown counts Nina Simone, Jeff Buckley and Amy Winehouse as core influences, with 'Soul Full of Fire' written in New York last year. The smooth single was recorded in Berlin by Celbridge native Jack Deasy. "Now it's over and our love outgrown / I ain't stopping for no one / Here I go," she croons. Aching with reflections on relationships and loss, it's a beautiful cut that breathes life into heartbreak.
Naoise, 'I'm Not a Woman'
Queer multi-instrumentalist and producer Naoise (they/them) makes soulful rock anthems, and their fascinatingly honest new EP I'm Not a Woman is no exception. The title track could be reading someone's diary, with the words surely to resonate with the non-binary and trans community in particular. "I wanna cry every time I enter the room / I know how you see me / I know how I look, they declare. Every day feels like an uphill battle, stripping away and chipping at their identity. It's full of intensity, aided by synths and rock riffs.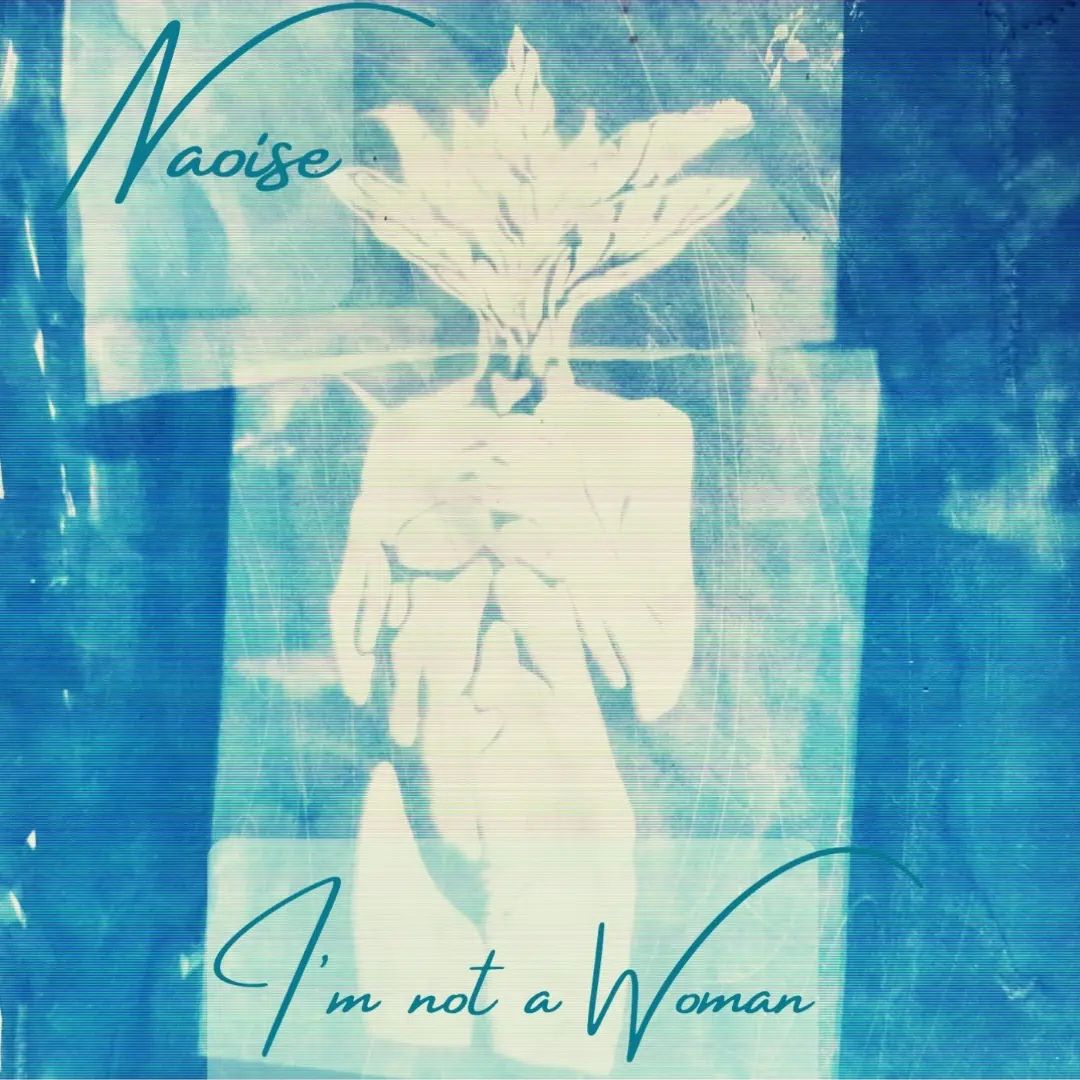 Kate Nicholson, 'Where The Crawdads Sing (Carolina Nights)'
Inspired by the world renowned book by Delia Owens of the same title, the trumpet counter-melody sounds like a New Orleans Funeral March. Adding the cinematic power of jazz with a narrated storyline, the Northern Irish singer-songwriter has struck musical gold yet again.
"This song was written in September 2021 a few months after I had read the book. I was struck with the beauty of the landscape of the North Carolina Marshland, and how there were hidden secrets twisting through the story line and in amongst that beauty. We visited a very similar landscape in New Orleans and I absolutely loved seeing it all. My song is set on the night when the main character Kya Clark meets Chase Andrews for the last time."
Advertisement
Caoi de Barra, 'Skirting Board Bonfire' / 'Messy Head'
Wyvern Lingo are on a break at the moment, but Caoi De Barra has announced a debut solo EP called Thicket. Released on August 12th, the Berlin-based Bray native has previewed the project with two singles today; 'Skirting Board Bonfire' and 'Messy Head'. The former is a slowed down, minimalist alternative track that aims to put a spotlight on de Barra's voice itself.
Devoid of drums, but filled out with sparse strings and occasional guitar noise, it's pretty enchanting. The string section was arranged by Aran O Grady and performed by long-time collaborators Glasshouse Ensemble. Inspiration includes raw live tapes of Jeff Buckley and Joni Mitchell. Catch Caoi performing on her scooter tour of Ireland this August.
Maverick Sabre, 'Good Man (Abbey Road Sessions)'
The New Ross-raised London-based soul star has revealed an Abbey Road Sessions live recording of his new album, Don't Forget To Look Up. The 7-track project includes stellar numbers like 'Good Man', 'Can't Be Wrong' and 'Easy Love' ahead of his tour celebrating the 10 year anniversary of his debut album Lonely Are The Brave. With a voice like that, the musician sounds even better live. Balancing the softness of tone with enrapturing instrumentation and luscious layers, it goes down a treat. His stellar backing band bristle with charisma and easygoing charm as they provide melodies and choral backbone to Sabre's one-of-a-kind voice.
Advertisement
Brendan Tallon, 'Together'
The Dubliner has announced a 4 track EP of songs from the same sessions that produced last years acclaimed debut solo album Love in These Times. 'Together' marks the lovely first release. The track features Dave Carmody, ex french horn player with the National Concert Orchestra, and Ray Martin on flugelhorn and piccolo trumpet solo. The solo was scored by Fintan Jones. Fintan and Ray also added brass to 'Under Winter Skies' and 'Not Coming Back in my World', with piano on 'Not Coming Back in My World' was played by Derek Cronin.
"On the first anniversary of the album's release it seems like the perfect moment to put the remaining songs out as a kind of bonus EP and finally complete the set," the ex Revelino man explains. "These 4 songs are very much part of the album's vision musically and thematically. 'Together' was written as a kind of promissory note as I waited for the birth of my first daughter."
Sean Carpio, 'Dunes'
The Dubliner's limited edition 10" album Waves of a Present arrives today via Ten Spot Records, after last week's new single 'Dunes' - inspired by Frank Herbert's iconic sci-fi novel. "'Dunes' is a song fascinated by the liberation found in being completely in the moment, a freedom that can unveil the future to us. This sentiment is echoed in the Japanese proverb, 'This now is so perfect, it must be eternity'," Carpio says. With delicate guitar melodies and four-part harmony vocals arching back on themselves, the sound is lush and dreamlike. The song's original wellspring was a transcription exercise on Chris Weisman's and Milton Nascimanto's music. Also available in Spindizzy, Tower Records (Dublin), Plug'D (Cork), Sound Advice (Belfast).
Lydia Ford, 'Catholic Guilt'
Advertisement
Hailing from Castlebar, Mayo, the singer-songwriter has released her third single of the year, following 'Hailee' and 'In My Head'. With pop foundations, Ford's effortless vocals sing of lust, yearning and forbidden love. Overthinking and fantasising, it's a track that sheds light on shame imposed on many young women and people in the LGBTQA+ community especially who want to explore pleasure and sexuality. A simple guitar riff and slick production beats bring it all together. "I know we said that we're just friends, but I'm a liar."
Amy Naessens, 'Obscene'
The dark-pop musician's first song of 2022 after 2021's brilliant 'Nothing Like You', Naessen's gut-wrenching vocal powers could stop anyone in their tracks. The Dublin-based soul/R&B act has been gaining recognition both at home and across the water since the release of her debut single 'Reasons' and 2020's 'To Be The One You Choose'. 'Obscene' traces a story of desire and want, with drama and brooding synths curating the mood. It's pretty fierce, if you ask us. "Come closer, come play," she demands.
Listen to the playlist in full below.