Listen to some of our favourite new Irish releases of the week below.
Róisín Murphy, 'CooCool'
The fun electronic outing and "stupidly romantic little love poem" from Ireland's dance-pop matriarch was produced by DJ Koze. It marks Murphy's first single on Ninja Tune, featuring a portrait of Róisín created artist Beth Frey as artwork.
'CooCool', Murphy said in a press release, is "ostensibly a fragile little flower yet it has great hidden strength at the roots." She adds, "There's classic virtuosity and a lightness of touch, while DJ Koze's hyper-modern production makes it bounce and glide. 'This thing is way beyond any kind of parody.' Everything in this song is true and playful. Can we fall in love and retain our sense of humour? 'Embrace your inner child!' Timeless, ageless, unavoidable love."
Bricknasty feat. KhakiKid, 'Fashion'
The new single features rising Dublin alt-rapper KhakiKid. 'Fashion' from the Ballymun genre-blending band follows their signing to independent label FAMM, where they join the roster alongside Jorja Smith, Enny and Maverick Sabre. The follow up to 2022's gorgeous 'Ina Crueler' centralises around their mutual disdain and distrust for trends in fashion and social media, with Bricknasty saying: "they aren't worth the piss they're printed on, it's not something we give a shit about at all." The video for 'Fashion' was directed by Willow Kennedy, check it out here.
Advertisement
Æ Mak, 'Shimmer Boy'
ÆMak, aka Aoife McCann, has announced her new mixtape Berlin will drop on April 21st with glittering new track 'Shimmer Boy', accompanied by a video directed by Tim Shearwood. With a pulsing beat, spine-tingling electronic flourishes and her typically hypnotic vocals, it's a lust-driven love song at its core: "I want your body next to mine / I want your laugh in my throat / I want your eyes / In mine / I want you all the time."
McCann says of the single, "I headed over to Berlin for a couple of months late 2021 and this was the first song I made there. I didn't have a mic that week so I just recorded the vocals and harmonica with the laptop mic and leaned into that nostalgic indie sound. The lyrics are made up of a stream of texts between me and Shimmer Boy himself. The start of a bit of magic. We both live in Berlin now."
Ailbhe Reddy, 'Bloom'
The Dubliner will release her second album Endless Affair next Friday 17th March via MNRK UK. Gearing up the anticipation, Reddy has shared a stunning, stripped back acoustic tale of moving through different phases of your life in the form of 'Bloom'. "Met you in the bathroom queue, thought that I'd seen you before, singing songs that I thought I knew / But I guess I was wrong," she sings, her stark vocals moving delicately around the chords as she says we have to learn to bloom where we're planted.
"'Bloom' is about letting go," Ailbhe says. "Accepting certain people are gone, certain parts of life are over. Learning to accept and live with regret and 'what ifs' even if it stings a bit."
Advertisement
Talos, 'Solarr'
Featuring Loah's vocals on the sample and produced alongside DJ Arveene, Ross Dowling and David Oost, the stunning new song from the Corkman (Eoin French) makes for a highly welcome return. 'Solarr' begins with pulsating synths, before French's rich, layered vocals are embedded. It's a haunting, wild dance number that builds in intensity. The track was penned last summer in LA, and focuses on "being put back together by someone and holds my experience of the city during that time away," Talos said of the release. His latest studio album, Dear Chaos, arrived last October.
Problem Patterns, 'WHO DO WE NOT SAVE?'
Amidst their signing to Alcopop! Records, Belfast alternative punks Problem Patterns have released new single 'Who Do We Not Save?'. "We want to send our full support and gratitude to all the healthcare workers," Problem Patterns (composed of Beverley Boal, Bethany Crooks, Ciara King, and Alanah Smith) said of the tune, dedicated to frontline workers in the NHS. The lyrics address how systematic attempts to privatise healthcare are impacting both the citizen and practitioner alike: "We're one or two pay-checks away/ While they decide who they will save/ You and I are collateral damage/ We are all collateral damage."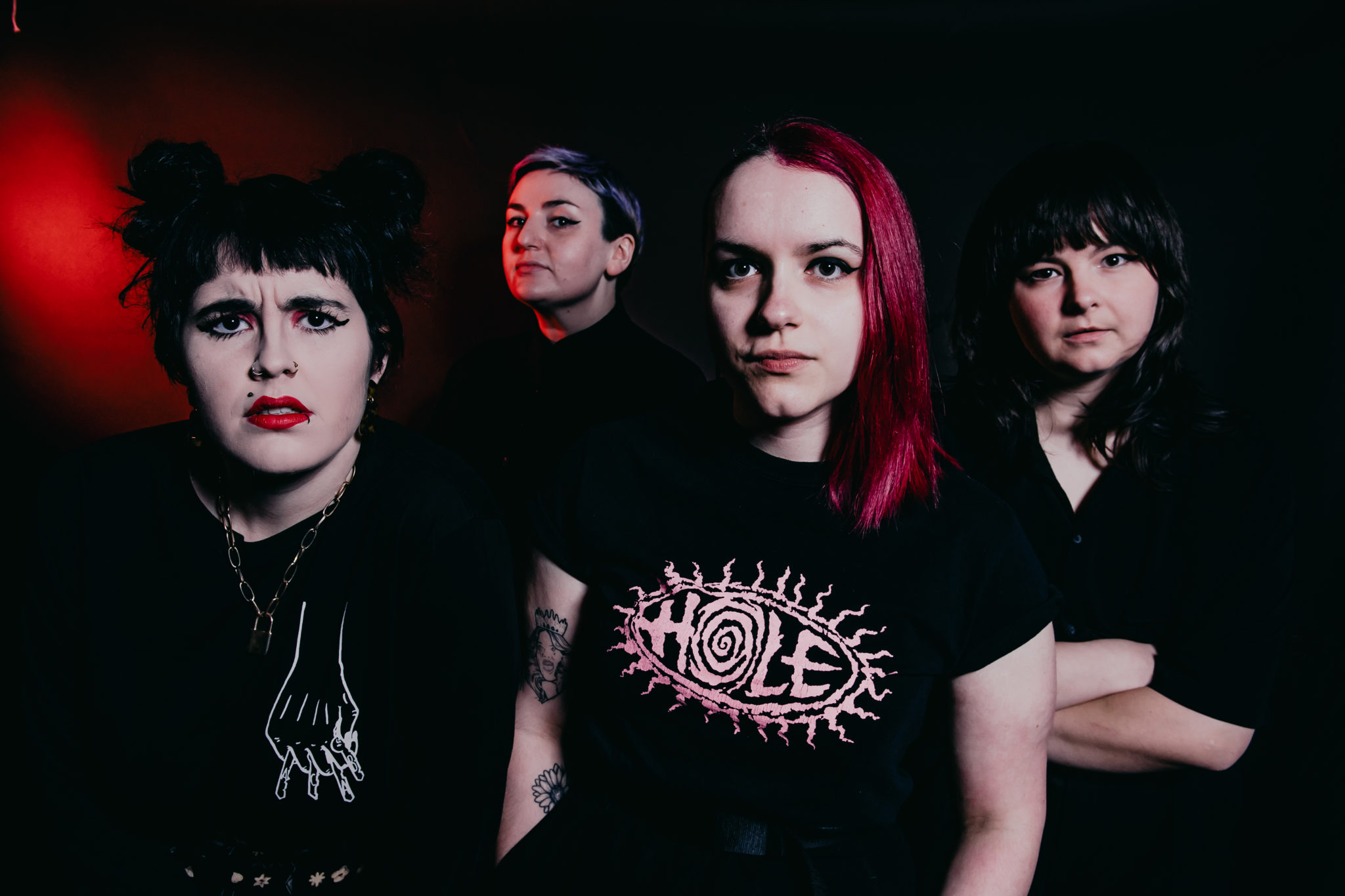 Chubby Cat, 'Big Dog Barking'
Cork-born BIMM Dublin graduate Chubby Cat introduces her new single with: "It's so hot in London I can't touch myself / Itchy skin walking on itty bitty eggshells," in punchy, soaring vocals over bouncy electro-pop percussion. "Tell me it's the same for you or is life just peachy." It's about picking yourself up and dusting off your troubles when you're struggling with being an adult. With a unique, individual style echoing that of Remi Wolf and Rosalia, previous singles like 'Not a Vibe', 'Baby Blue' and 'Ache' have allowed the rising star to grab the limelight and hold on for dear life.
Advertisement
Paddy Dennehy, 'If I Can't'
The Limerick-born, Cork-based folk singer-songwriter's new single is taken from his forthcoming album Love and Be Brave, which is set to be released on May 25th. The heartbreaking song infuses Dennehy's diaristic sense of wordplay and ability to paint melancholic everyday vignettes like scenes from a movie. "I'm just a freak, without the show. I'm just a mirror, without the smoke."
"'If I Can't' is almost like a checklist of how you feel at the end of a relationship that means something to you but I didn't want the song to be another woe is me, paint by numbers, break up song so I tried to be a little more playful with some of the lyrics," Paddy notes. "The chorus is the sad realisation that, at the end of a relationship, you can't be comforted by the person that has hurt you, no matter how much they would like to be there for you at that moment."
No Photos, 'Everything In Pink'
The follow up to recent single 'EXHAUSTED' sees the Dublin quintet back in the saddle. The track is a high energy, indie-sleaze-y track that confronts the feelings of a breakup—before the breakup actually takes place. With sarcastic delivery and floor-filling attitude, No Photos offer an intense and gritty performance on their brand new release. The hype is steadily building for this band, and its easy to see why.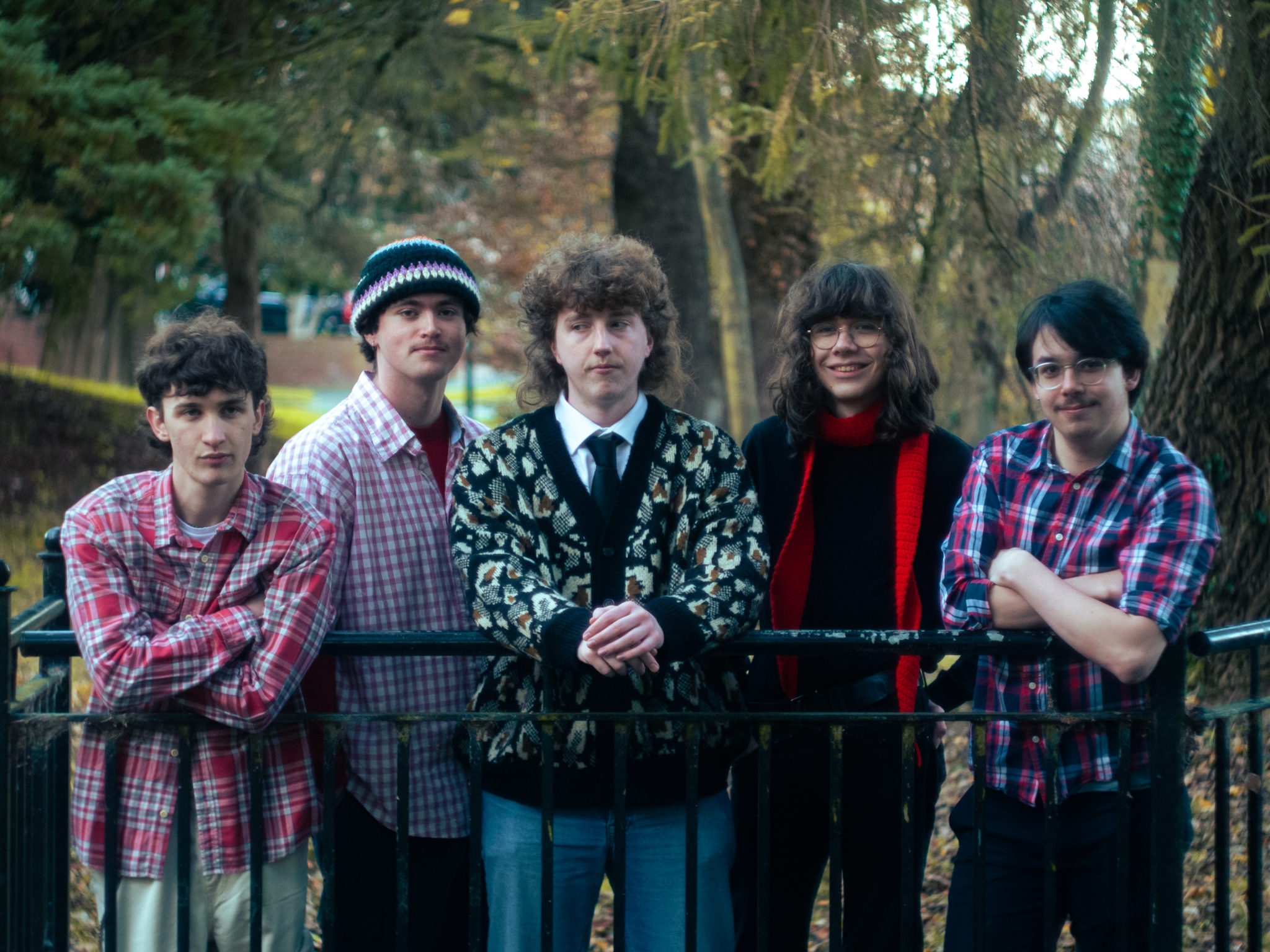 Martin Hayes, 'The Boyne Water'
Advertisement
Martin Hayes & The Common Ground Ensemble shared the new single earlier this week, taken from their new album Peggy's Dream - which drops on March 24th via 251 Records. Swirling, atmosphere-forging trad number 'The Boyne Water' sees beautiful string sections take centre stage on the down-tempo single. The LP release will be marked by a major Vicar Street show in Dublin and sold out National Concert Hall show. Known for his collaborations Martin has performed with Phoebe Bridgers, Sting, Paul Simon and also recorded on Yo Yo Ma's Grammy winning album.
Ailsha, 'Red Flags'
AILSHA's second single release of 2023 follows the well received emo single 'Sucker'. The empowering track was co-written with her parents; celebrated Belfast-born composer Shaun Davey and Dublin singer Rita Connolly. With a catchy power chorus and glamorous heavy guitars, the instrumentation of the song holds tension throughout with lurking, unsettling elements to represent dangerous waters described in the lyrics. The sensation of being in danger in the ocean is compared to the troubles waters of toxic relationships.
Sister Fenix, 'Benefactor of Love'
The new outing of BARQ, Hozier and Waterboys vocalist Jess Kav and Senita Appiakorang (Shookrah, Bantum, Narolane), apparently the band was inspired by a walk up Killiney Hill in 2020. Jess turned to Senita and said, 'We should write a disco banger together!' - the rest is history. Sister Fenix will release a three-track EP titled In Water embodying the journey of discovery and cleansing they found in the collaborative process over lockdown. The new single has disco in its DNA, but also embodies alt-pop, neo-soul and R&B through up-tempo grooves and sweeping harmonies.
Advertisement
Reevah, 'Without You'
Derry-based artist Aoife Boyle, who performs under her Reevah moniker, has built a reputation for her singer-songwriter roots and acclaimed alt-pop sound. 'Without You' marks her last single before her highly anticipated headline show in Whelans on April 7th. The track about losing and finding yourself marks a new sound, showcasing Reevah's ability to write reflective and meaningful lyrics as an upbeat disco pop-tune.
"The song dives deeper into questioning oneself, thoughts, and fears when entering a new phase of life," the musician tells Hot Press. "I really wanted to write lyrics which were reflective of a stream of conscious thought - including imagery and objects that people can relate to like a letter, a flower sitting on a window, a doomsday billboard."
Garrett Laurie, 'Woodsboro'
'Woodsboro' is a camp, cinematic pop song Belfast act Garrett Laurie began working on in January of last year using horror tropes to explore queer mental health. Inspired by Scream (their favourite film), Laurie forged the concept writing an introspective song about insecurity, self-doubt, homosexuality and the performative nature of the music scene two years ago. Check out their latest studio EP, Can I Play Too Or Is it Just For Boys?, encompassing a unique pop sonic microcosm.
"I thought it would be interesting to use horror iconography as a backdrop to all those themes," Garrett explains. "Because horror soundtracks are so dynamic, it has allowed me to play with the performativity that is so easy to slip into when releasing new projects as musicians. There is a lot of humour and sadness in that and 'Woodsboro' taps into both."
Jeorge II x LukeFly, 'Missed Calls'
Advertisement
George Adegbuyi (aka Jeorge II) is back with a brand new six-track mixtape today, featuring compelling production from LukeFly. Jeorge II has a history of showcasing harmonious partnerships between classically historic melodies and echoes of fierce, driving hip hop production. Packed with unique additions of saxophone and euphonious piano ostinatos, this production's gritty bassline, coupled with Jeorge II's powerfully evocative rhymes make for a truly exceptional and thought-provoking creation.
Mundy, 'Underneath Vesuvius'
Edmond Enright, aka Mundy, has released his new single today, also sharing that he's putting the finishing touches on a brand-new album due to land later this year. A cinematic love song about Mundy and his wife's first holiday set in the romantic town of Sorrento in Italy, 'Underneath Vesuvius' is the first track from the album and showcases Mundy's image-building with words and his knack for melody.
Injected with Mundy's familiar trademark sense of humour around the realities of life, he sings about not talking on the bus after a couple's tiff...before becoming absorbed again in the bubble of young love. The track also features a sample of Enrico Caruso on the intro and at the end of the song. Mundy revisited Sorrento with Soda Blonde guitarist and video director Adam O'Regan to create the new video.
Moesha, 'Swamp'
Advertisement
Emerging producer/multi-instrumentalist Chris Brady - who performs under the Moesha alias, is known for his dexterous drumming with Tung In Cheek. However, Brady has spent much of last year building a bedroom studio, resulting in a series of intimate, introspective works of electronica, including the psychedelic 'Swamp'.
Last year's debut single 'Drag' showcased the producer's proficiency across guitar, bass, saxophone, pitched percussion and electronic drums, while 'Swamp' sees Chris swaps hazy pastels for monochrome hues of black and grey; evoking the moody coldness of King Krule or The XX. As the track progresses, Moesha's bittersweet saxophone comes into focus once again, adding the thinnest shimmer of winter light to the canvas. The single also features a sample from How To Change Your Mind author Michael Pollen.
Jaime Orr, 'Make Amends'
The 21-year-old rock singer-songwriter has bands like AC/DC and Audioslave in his bones. From an early age, playing guitar helped Jaime to overcome major speech difficulties, allowing him to express himself beyond the use of words. His music harnesses soft ballad type verses influenced by John Mayer combined with hard hitting guitar riff-based choruses inspired by grunge and hard rock bands such as Royal Blood and Nirvana.
Alt-rock track 'Make Amends' is about turning the cold shoulder when you've no other choice, and marks an intriguing new entry into Ireland's music scene. Jaime has already played the likes of Vicar Street - sharing the stage with legendary Thin Lizzy Guitarist Eric Bell. The gifted rising musician has recently composed guitar parts as well as provided vocals for a song featured in the music documentary Mr. Dreamer.
 

View this post on Instagram

 
Advertisement
Tebi Rex, 'IMTHEBEST'
Ah, where would we be without our favourite Maynooth duo. After a shocking number of days without serving us single releases (over 400, actually), the lads are back with new banger 'IMTHEBEST'. "Red flags are flaggin', she knew halfway through her naggin / I'm not one for braggin' but I'm the best," Matt O'Baoill (Matt Ó) declares on Tebi Rex's new alternative hip-hop banger. Max Zanga counters Matt's sleek vocals with his trademark tongue-in-cheek, laidback delivery alongside an addictive guitar riff that threads through the entire single. "It's a delusional song because we're delusional people. We're artists, that's how we're supposed to be," Matt and Max quipped of their first single of 2023 (and hopefully not their last).
Jazzy, 'Giving Me'
Arriving on the solo stage with a bold statement, Irish-Jamaican newcomer Jazzy has launched her debut single today, titled 'Giving Me', via CHAOS Records. The club-ready slice of Irish house includes lyrics relinquishing the responsibility for the hurt experienced from a past relationship. The tracks accompanying visuals reflect the easygoing sentiment of the confident dance bop, and showcases further why Jazzy is well on a trajectory to be one of the most exciting new voices in the electronic world following her collaboration with Irish DJ duo Belters Only on their hit singles 'Make Me Feel Good' and 'Don't Stop Just Yet'.
Therapy?, 'Joy'
The Northern Irish rock outfit announced their colossal new studio album Hard Cold Fire today, a "spiralling, hypnotic melange of grunge-rock and towering melody" that sees the trio steadfast and reinvigorated. The album, produced by Chris Shelton, is set for release 5th May 2023 via Marshall Records. Accompanying the announcement, the band also shares their first offering in the form the riotous new single 'Joy'. The serrated, chugging riffage, churning low-end and propulsive rhythms that are hallmarks of the band's sound are met with a new-found sense of resolution - readily displayed on the one-two punch of the new song.
"Well, 'Joy' started with a term from Waiting for Godot, by Samuel Beckett," confesses Andy Cairns "this wonderful line: 'habit is a great deadener'. I just love that word, 'dead-en-er'. It's an amazing word. People get themselves into these habits, and the next thing you know, their life is over and they've only lived in a very small circle of experience, often through choice, which is scary."
Advertisement
Local Boy, 'Teeth'
Dublin singer, producer, and co-founder of the musical collective Burner Records has shared his first single of the year, complete with funk-driven guitar riffs and his usual vivid observations. "Tried to swallow something and I feel my heart stop pumping / I might choke / Moving through molasses vision, blurry through my glasses...eyes are all up on me calling on me / start the show," he sings on the first verse, before a falsetto-rich chorus kicks in to describe the slippage into absurdity. Surrealist imagery and infectiously catchy indie melodies are Jake's bread-and-butter - and he does it oh so well. The retro-sounding new release follows September 2022's debut album, Local Boy Climbs the Ladder.  The album is the culmination of a trilogy of releases, which started with his 2019 EP Local Boy Ruins Everything, and aims to give insight into Local Boy's day-to-day life.
LYRA, 'YOU'
The follow up to '29 Box' from last October, Laura McNamara (aka LYRA) has shared a brand new single today in the form of 'You'. Her usual powerful vocal performance mingles with slick booming production for an entrancing dance/pop anthem. Her ability to move between vocal ranges is insane. "You fell from heaven...now the devil has to wait," LYRA declares on the euphoric love song of adoration. A thumping percussion beat doesn't overpower her voice, but how could it? 'YOU' comes after the mammoth success of 'Edge of Seventeen' , which achieved over 1 million streams across all platforms, garnered 28.5m global radio impacts, hit Top 10 in the official UK commercial dance charts and held 14 weeks on the Irish National airplay charts and 13 weeks on the Top 10 Irish Homegrown charts.
JYellowL, 'La vie est belle'
Advertisement
Produced by the great Chris Kabs, the Kildare-based rapper's usual fast-paced, blistering form of rap is at the forefront. "Man I miss my grandma and I really wanna go see her but I'm working so I have to trust the procedure," he spits. "I'm sculpted from something different / funny, 'cause everyone round me is stoned...I do what I got to without being told. Describing his incredible work ethic and dedication to his family, the commitment he has to furthering his craft and effortlessly charismatic flow is beyond anything we've seen in years. Just like his thrilling live shows, his records are immediately impactful, armed with dexterous wordplay and hard-hitting beats from Kabs to aid his abilities. The hip-hop sensation gained traction with his standout singles 'Ozone' and 'Oh Lawd'.
Speaking on the track JYellowl says "The track opens up with a vocal sample of my long-time collaborator whose name is typically associated with my music, Chris Kabs. This is the first track we've released together since 2021, however, it's only fitting that on a track where I'm reminded of how far I've come, I go back to my roots in a sense. The song is also a statement of intent and how far I'm yet to go."
Kingfishr, 'Heart In The Water'
The indie-folk duo have released their powerful single on B-Unique Records today. Boasting a three-dimensional soundscape, 'Heart In The Water' combines elements of traditional folk music with lush textures and compelling, confessional lyricism. The track's melodies manage to create an epic sound, much like previous singles 'eyes don't lie' and 'flowers-fire'. 'Heart In The Water' is the first release following the announcement of their support slot on George Ezra's UK & Ireland summer tour, and festival slot at Sea Sessions.
Speaking on the track the band said: "In essence, 'Heart In The Water' is about mortality, and the fleeting nature of life. It's about taking chances regardless of the risk. That extends beyond relationships, towards everything in life, reflective of lots of little things, but a certain emotion. That emotion serves more as an expression of a place of ours growing up, in terms of family and friends."
Advertisement
Dotts O'Connor, 'What If?'
Best known as the guitarist of Choice nominated band Come On Live Long and Dirty Dreamer, O'Connor's new solo project is a departure from his previous work with the aforementioned groups. Having spent the past decade performing and collaborating with bandmates, it was moving from Dublin to Cavan (via London) that provided him with the freedom to work on his own material. 'What If?' is the first single from the EP Coney set to be released on March 2nd. With a warm acoustic folk landscape, the opening chords are soft and inviting before Dotts' layered vocals ask: "What if you got there early, before the rush?...what if you never noticed the lights came on, and carried on dancing the whole night long?" The track is all about wonderful optimism, daydreaming and finding the fullness of life in everyday vignettes. "Now it's kicking in your front door, let it in / See what it's worth."
Eilis, 'Cold'
The rising Northern Irish singer-songwriter explores the dating trend of ghosting with grand instrumentation and indie and alternative influences. Derry's Eilís sounds better than ever on the evocative new ballad: "You used to tell me, everything we had felt so complete / You polished through my tarnished gold but all you promised went cold / pacing back and forth, back and forth on the creaking floors / Bending and breaking with the weight of it all." Eilís is heavily influenced by artists such as Gabrielle Aplin, Maggie Rodgers, Lizzy McAlpine, and Sleeping at Last, whose sounds are reflected in her unique style of folk-tinged, alternative pop. An edgy guitar riff and heavy percussion gives a distinct grunge edge. With her first single of the year, she further builds up anticipation for the release of her debut EP.
"This happened to be one of the few times I had written all the lyrics before the music," says Eilís. "I wrote 'Cold' after falling victim to the unfortunate dating trend of 'ghosting'. With the sudden loss of the relationship, I was trying to make sense of my feelings of obsession and confusion."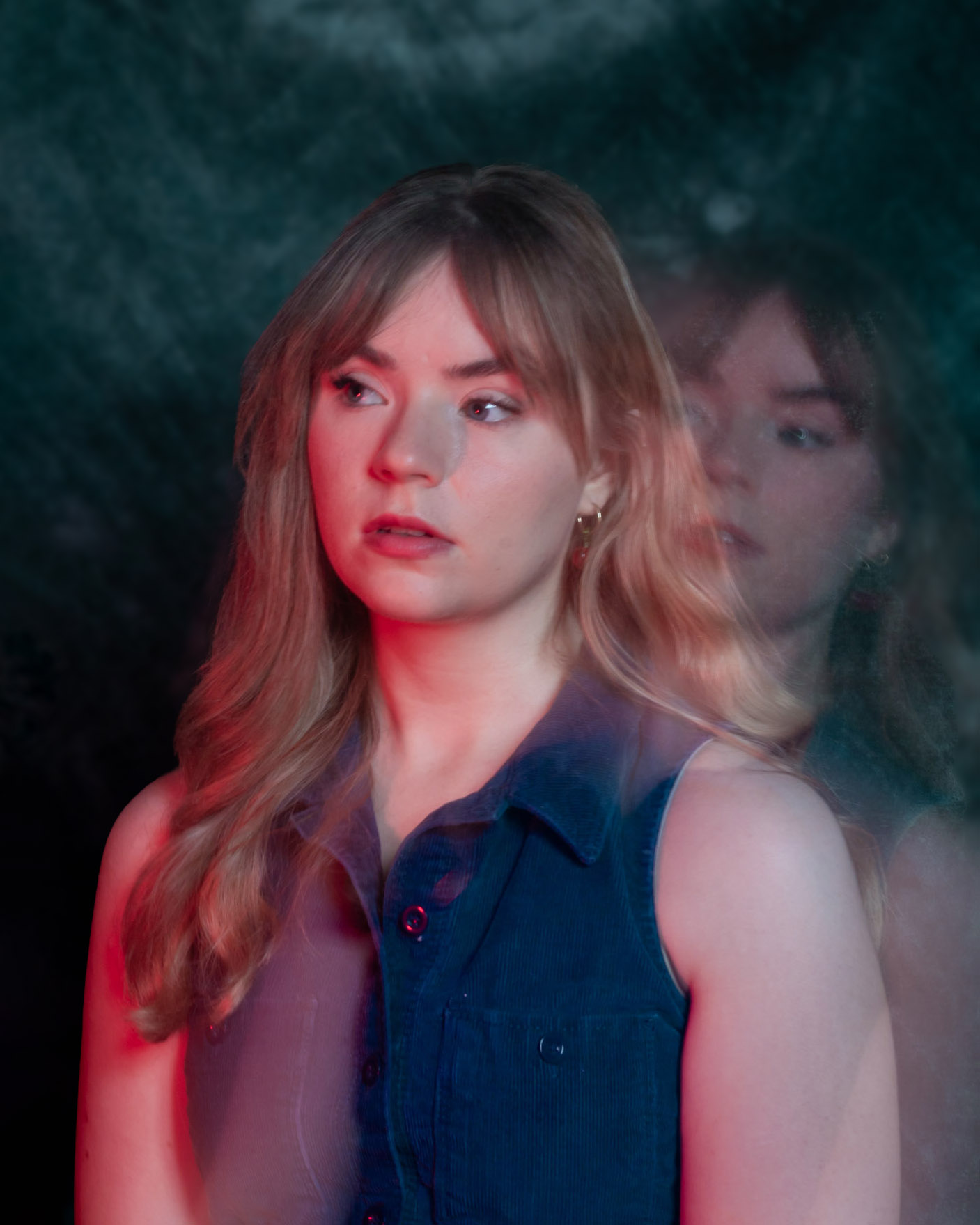 Orla Monelle, 'Timing'
Advertisement
The fourth single from the soulful pop/R&B artist is about navigating your way through heartache while watching the person you love move on with someone else. To date, Orla has released three singles 'Close to me', 'Lazy' and 'Carry Myself'. As usual, 'Timing' was written by Monelle and brought to life in the studio with her regular collaborator and producer Alex O'Keeffe. The hypnotic single was penned while she was spending a summer in London where Orla was discovering a new music scene, new city and connecting with other artist. The distance from her daily life in Dublin gave her the space to reflect on a previous relationship. Those guitars get richer as the song progresses, as Orla's sleek, honey-toned voice melts them down.
"There is no perfect way to end a relationship," Orla says of the track. "It's hard to accept that everyone moves on differently. This song was written after a relationship ended and the person I had been with met someone new immediately. I felt unprepared, it was as though they had a new partner ready to go. Why didn't they need the time to process our relationship like I did? This song is me trying to make sense of it all, was their relationship planned or just good timing?"
Dylan Flynn & the Dead Poets, 'Fading'
Taken from the Limerick band's debut album how are you feeling today? - released today - 'Fading' is an emotion-driven indie-rock ballad with pop notes. "I'm in need of somebody / I can't even control myself, I can't do it on my own / I think I might need some help but I call out before I get home, the frontman belts out before a vibes-heavy saxophone solo takes the song to new heights above textured guitar. After meeting in college, saxophonist Chris Britton, drummer Evan Forde, guitarist Keegan Forde, bass player Emmett Ryan, and frontman Dylan Flynn, collided to "delve into themes of loss, relationships and mental health." Influenced by the likes of Radiohead, The 1975 and The War on Drugs, the quintet blend elements of jangle-pop and alt-rock.
Zeinab, 'Swim Good'
The Frank Ocean cover is the R&B artist's first release of the year, following 2022's 'Summertime' and 'Crying'. Adding her own twist to the classic alternative track, her pitch perfect vocals add personal melancholy and feeling to the smash hit song. Layered harmonies and a slowed down electric guitar and delicate piano chords bring it home, taking out most of the backing beat. It has major elements of 'Leave (Get Out)' by JoJo and Mary J Blige throwbacks, in our view. The Ballymun-born Hot for 2022 singer finds inspiration from Adele, Ella Fitzgerald and Beyonce, having studied musical theatre in London a few years ago. In addition to her string of well-received singles – winning the Glen Hansard Bursary for her song 'Dream Come True' – she previously showcased her captivating charisma as a presenter on Christmas FM.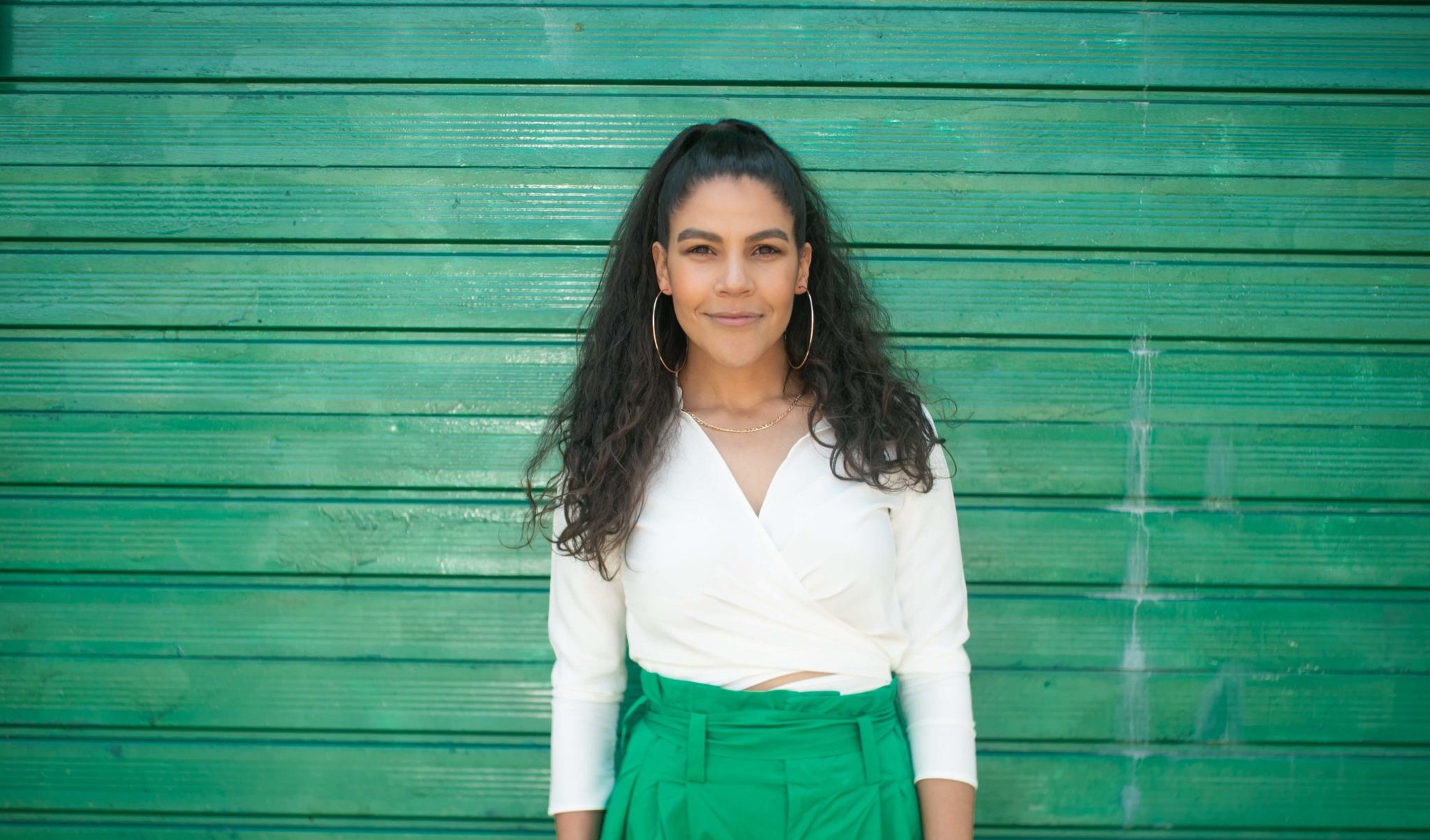 Advertisement
Girlfriend, 'Trust'
The Dublin-based, five-piece band released a soft, haunting single 'Trust,' recorded, mixed and produced by Peter Ashmore. What begins with the soft call and response, "Take off your clothes / How could I? / dressed in white, / How could I? / swallow it down / How could I?..." becomes something mournful with the declaration "He remembers the first time / I won't." Resonating across the backing vocals combined with the final, echoing lines of "say goodbye to yourself," the prevalent idea of the single's title leaves an aching melancholic conclusion ringing in the listener's ear
Binmen, 'Abe'
Wicklow band Binmen strum the opening to this folksy, rock ballad embittered with lyric and grit both. It's the band's third song and first of 2023, coming straight from their upcoming EP Hunger Hill, which is due to drop in June. Exploring the biblical story of Cain and Abel and man's first murder as an allegory for bullying, "I am sometimes bitter" encapsulates the frustratingly complicated emotions associated with the idea of betrayal, the fear of fast-coming consequences, and the regret of impulsively made decisions.
Lucy Blue, 'I Left My Heart'
A careful memory of things before, nostalgic for a home left behind, Lucy Blue sings about the pain of leaving home no matter how badly you think you want to leave. Sung like an aching whisper with a strumming guitar and the melodic piano keys elevating the tender remorse. Speaking of the single online, Lucy shared that she's "had a lot of plane journey cry sessions and it's so nice to know that so many other people know this feeling." The song's title is perfectly sewn into the chorus, the only line sung in Irish clearly indicating where it is she calls home: "Oh, d'fhág mé mo chroí where she's waiting for me / And I wish I could be there tonight."
Advertisement
Post-Party, 'Talkin' About'
On the tails of their 2023 singles 'Turn To Gold' and 'Kimbo,' the alt-indie band has released another grooving rock song. Post-Party lives up to their name, delivering a killer beat that lives on with you after the party ends - only, the party just won't end will it? Opening with a muffled chant of "What are you talking about?" sees an unsuccessful attempt at convincing someone to leave. Continued attempts throughout the song see a failure at communication for the baffled singer. Influenced by The Cure, The Killers, Kings Of Leon, and New Order, Post-Party have been keeping the attention of indie fans supporting Inhaler, Miles Kane, New rules, and Wild Youth. The song comes ahead of their The Workman's Club performance coming to a head this Sunday and expected release of their EP this year.
Listen to the playlist in full below!