Catch Gilla Band perform at All Together Now in Waterford on July 29th, plus Dublin's National Stadium on December 9th. The quartet play Belfast's Empire on December 15th.
Gilla Band are back with another scorcher, titled 'Eight Fivers' and predominantly referencing the meandering search for bootcut jeans.
The Irish rockers' upcoming new album Most Normal will be released on Rough Trade Records on October 7th, 2022. This is the band's third album; self produced and recorded and mixed by the band's Daniel Fox at Sonic Studios and their rehearsal place.
The album will be available on limited edition blue vinyl and an exclusive alt cover white vinyl, limited to 1,000 copies. You can preorder the album here.
The album's first cut, 'Eight Fivers', sees Dara's voice acts as the melodic cry - yearning and dancing over the driving beat. In some ways it's the album's most memorable track for how instant it sounds and simple it feels, but it's idiosyncratic enough to create its own peculiar feel.
"Eight Fivers is about 40 quid. It's about being out of touch with modern circumstances while feeling socially limited," Dara Kiely explains. Never fitting in and kind of proud of it. Stuck with what I have and happy for it. Being grateful and not fashionable, self-conscious and too aware of what is lacking. Accepting that jealousy played a big role in my life but trying not to feed into it."
Advertisement
"I spend all my money on shit clothes / didn't get them from Wicklow / Didn't get them from Arklow," the track starts. A primal beat begins underneath "shit clothes" as Debenhams, Spar, Eason, Aldi, Lidl and more get a shout out. As with most Gilla Band tracks, the simple introduction is only a warm up for the screeching, atmospheric vacuums of textures created with fascinating guitar soundscapes.
Propulsive, impulsive and energetic, Dara Kiely (vocals), Daniel Fox (bass), Adam Faulkner (drums), Alan Duggan (guitar) at their trademark best.
Noise-rock, riotous guitar riffs enter the song as the drum beat builds to alarming, wonderful effect. Check out the colourful, animated visualiser below:
The group fell under the spell of modern hip-hop on Most Normal: "where there's really heavy-handed production and they're messing with the track the whole time," says basses Daniel Fox. "That felt like a fun route to go down, it was a definite influence."
The common thread holding Most Normal's ambitious avant-pop shapes together is frontman Dara Kiely.
Throughout, he's an antic, antagonistic presence - barking wild, hilarious, unsettling spiels; babbling about smearing fish with lubricant or dressing up in bin-liners or having to wear hand-me-down boot-cut jeans ("It was a big, shameful thing, growing up, not being able to afford the look I wanted and having to wear all my brother's old clothes, like bell-bottomed flares that got nowhere near my ankle," says Kiely).
Advertisement
Gilla Band burst onto the scene in 2015 with their debut album Holding Hands with Jamie, stunning audiences with their furious, confrontational, visceral noise and singer Dara Kiely's cleverly meandering screeds. The record won universal acclaim from outlets all over the world.
After a two-year hiatus, the group came together in late 2018 to record their follow-up, The Talkies, at Ballintubbert House 0 a stately manor on the outskirts of Dublin. The Talkies was released in Sept 2019, again to huge acclaim.
September 2020 saw the release of a blistering live album, Live At Vicar Street, which captured the group's phenomenal performances. The Dubliners have been on tour as of late, following a residency in Whelan's on Camden Street.
Revisit Gilla Band's 2019 interview with Hot Press here.
Most Normal Tracklisting
1. The Gum
2. Eight Fivers
3. Backwash
4. Gushie
5. Binliner Fashion
6. Capgras
7. The Weirds
8. I Was Away
9. Almost Soon
10.Red Polo Neck
11.Pratfall
12.Post Ryan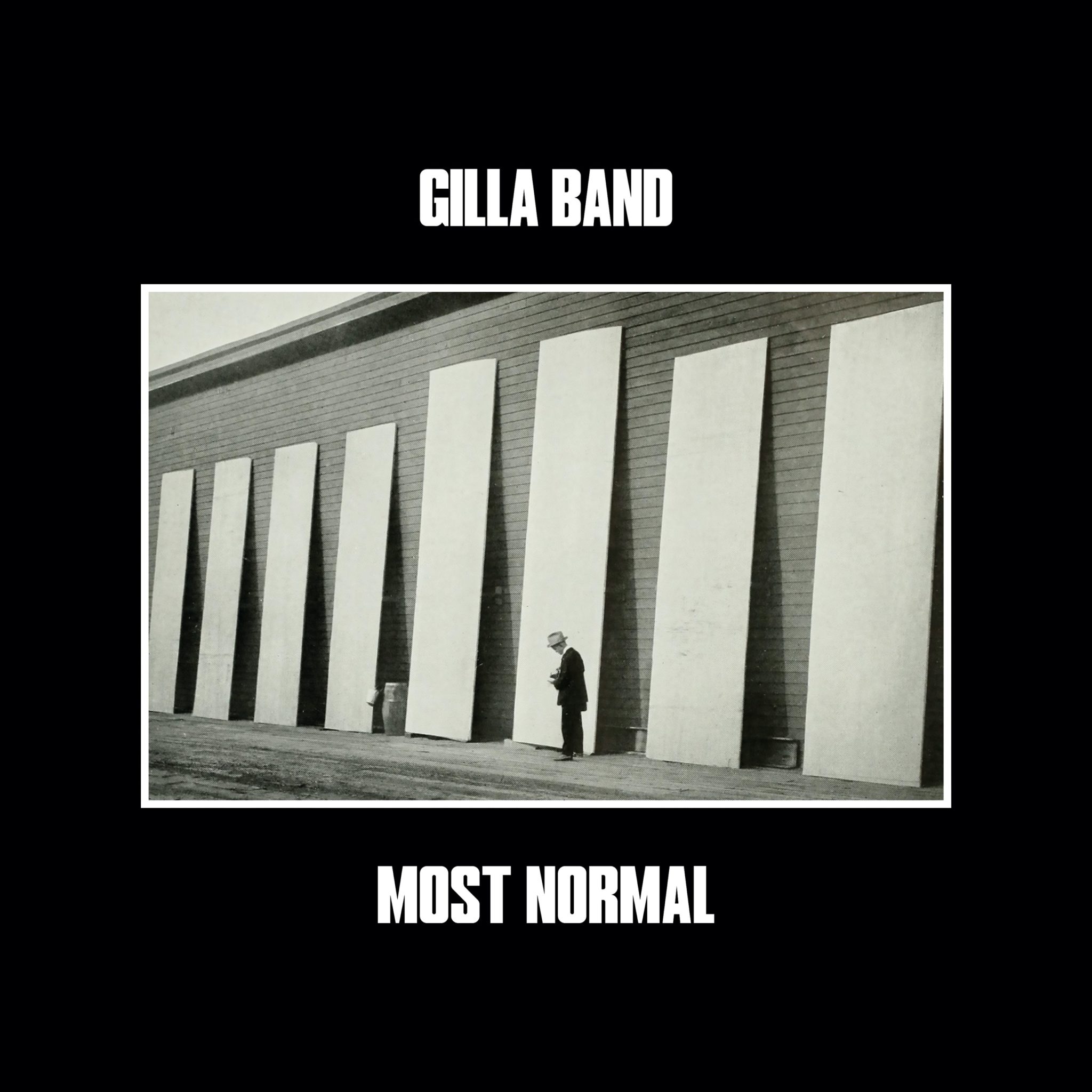 Advertisement