Check out some of our favourite new Irish tracks of the week below.
Fya Fox, 'Hit Me Where It Hurts'
Tapping into a more vulnerable side of the electro-pop singer, the track is a slow burn, opening with a brooding question "Is this what emptiness feels like now you're gone?" The song builds to an off-kilter chorus chock full of pounding synths and ear-worm melodies. For her latest offering, Fya collaborated with writer Richy McCourt over zoom in the height of lockdown.
"This song came from my experience of people expressing their opinions and doubts of me as an artist in the music industry," the Dubliner tells us. "there are people who know just the right buttons to press to knock you but, I've learned that it's really their own insecurities that they push on others."
Aaron Lawlor, 'Van Der Sar'
Lawlor's fierce independent spirit permeates through a blended sound of 90s boom bap, drill and post-punk. New single 'Van Der Sar' was written when the rapper first moved to Dublin city centre from the outskirts. His hazy flows take the listener on an imagined night out in the city, and the hook of the song is dedicated to the renowned Dublin LGTB venue PantiBar. The underdog mentality is in full swing, with the title referencing the famous Dutch footballer.
Advertisement
"It's about calling out people pretending to be something they're not. I stand with those who express themselves the way they want and not to be part of a group just because of the fear of being slagged or looked at differently. That's why I wrote this song."
SPIDER, 'U GET HIGH / I GET NOTHING'
Taken from their 'C.O.A' EP, fast-rising Irish artist SPIDER has over 50,000 monthly listeners on Spotify. 'U GET HIGH / I GET NOTHING' perfectly showcases why. With a gripping bassline beat and diaristic lyrics, SPIDER's words are pure poetry - making the young producer's smooth vocals all the more riveting. Weighing up the benefits of her connection with a partner, it's clear that one side is getting more benefits from the relationship. The EP features previous singles 'Water Sign' and 'I'M FINE, I'M GOOD, 'I'M PERFECT', which have accumulated over 1.5 million combined streams. SPIDER previously operated under her Jenn moniker, but switched styles into more alt-pop territory. We're caught in her web, that's for sure (sorry, had to do it).
amy michelle, 'welcome to the sidelines'
A cut from her delicate new EP, is that all there is?, 'welcome to the sidelines' is a slice of introverted bedroom pop that uses warped vocals for added texture, and haunting harmonies. It's got Billie Eilish in its foundations, and echoes fellow young Irish female stars Lucy Blue and April. The 22-year-old Mullingar native used the various lockdowns to her advantage, signing with Method Records after uploading visuals and demos to SoundCloud and YouTube. The hard work paid off, it seems.
Advertisement
Stacey Dineen, 'Over IT'
'Over It' follows the emerging singer-songwriter's brilliant debut 'Ghost of You'. With smatterings of Adele and Mimi Webb, Stacey's adoration for pure pop ballads with big vocals are effortlessly clear. The heartbreak speaks to the feeling of lingering onto the last fragments of a relationship - as Stacey puts it: "It's about being over the hurt but not the person, while trying to move on." The powerful new indie-pop artist writes in her Limerick bedroom and records across locations in Ireland, London and LA.
Old Sea Legs, 'What Doesn't Kill You'
Former ESKIES frontman Ian Bermingham has released a new single ahead of his debut solo album, The Death Of Old Sea Legs. 'What Doesn't Kill You' is the song that will probably grasp long-time fans of Ian's writing, treading ground that is perhaps closest to that of Eskies on the whole album. It's a jaunty, gypsy-jazz inspired romp, oozing theatricality, summoning the spirits of Jacques Brel and Scott Walker. Bermingham bemoans: "If I gathered up all of the little pieces of my former self, with you - or anyone's - help, I'd still have pieces. They'd just be in the one place."
Fontaines D.C., 'Skinty Fia'
The title track from the Dublin post-punk band's forthcoming third album, 'Skinty Fia' dropped this week with an accompanying broody video, directed by Hugh Mulhern. Following 'Jackie Down the Line' and 'I Love You'; the album's third single keeps on the steady train of gritty, introspective rock. Fontaines D.C. are grappling with the dilution and disruption of Irish culture abroad on their new song, which moves at a quick but menacing pace. The clang in the percussion echoes over an ominous churn of guitars and synths. Lyrically, the song uses a metaphor of a doomed relationship to explore some of the ideas the term 'Skinty Fia' — an old Irish swear meaning "the damnation of the deer" — conjured for Fontaines D.C. singer Gian Chatten.
Skinty Fia is out on 22nd April via Partisan Records. Read the band's cover story in our current issue.
Advertisement
Laytha, 'Wavey Gamey'
An indie-folk duo cut from the same cloth as Saint Sister and First Aid Kit, these Irish singer-songwriters specialise in weaving fiery tales and cold ballads. Featuring Niamh Carney on vocals and Philana Nolan on vocals and guitar; the duo will release their debut album on April 22nd, 2022.
Lead by the outfit's trademark harmonies and melodies, 'Wavey Gamey' sees us continue our journey through the narrow, overgrown paths of Laytha's sonic horizons. Though deeply personal, Laytha's newest track is written with universality in mind. The pitfalls we encounter from verse to verse ring true with a clarity mirrored by the bright vocals that have become a staple of the indie-folk pairing's sound.
Forty Foot, 'IDNA'
'IDNA' is the first track of the year from grunge-influenced rising trio Mark Dillon (guitar), Sam Coffey (guitar/vocals) and Ezra Mullen (drums).
"The lyrics only came together really when we hit the studio," explains Coffey. "I don't think I had the chorus written at all actually. For me, it's a call to arms. Ireland's been through a tough time with COVID and with an unaccountable government that is just ticking boxes. It's been rough for many. Despite this, there is an inherent pride and togetherness we all share, it is in our DNA. All the mothers, fathers, sons, daughters, brothers, sisters, friends, lovers, had to keep each other going."
Advertisement
April, 'Kiss Goodbye'
The closing track on April's intimate new EP When It Comes To You sees the alt-pop sensation create texture with hushed vocals and cinematic ambiance. Her slick production style and faultless voice interweave on the song, which tackles the feeling of giving too much of your body to someone else. With snippets of phone recordings and home video, the hugely personal song taps into vulnerability to write her most poignant track yet as the concluding note. She really is the frontrunner of Ireland's deep penchant for bedroom-pop sounds, as highlighted by the EP's previewed singles 'Piece of Me', 'Pressure', 'Hotel' and 'Someone That I Made'.
Zaska feat. Jess Kav, 'Calm Down'
The second single from the musician and producer's upcoming album, A Better Way - due out later this year - focuses on Direct Provision. The song was written in anger about the government's inaction on improving the cruel system asylum and refuge in Ireland. 'Calm Down' has a driving beat, a sliding guitar solo, horns and Jess Kav's powerful vocals that build with intensity throughout the track. Jess Kav has long been involved in activism within and outside of music. The pair have worked together before on various projects, but their new jazz-flecked collaboration will surely grab the attention of the public for its emotional themes.
PureGrand, 'Can't Get Hold of You'
Taken from pop prince Luke Faulkner's debut album False Starts, track number two is all 80s pop and passion-driven lyrics. Speaking to someone who frequently slips away, PureGrand is tortured chasing unrequited love. In the blitz of a quarter life crisis, newly graduated, swimming in a sea of job rejections, begrudging internships and stuck in his childhood bedroom, triple thread PureGrand (a musician, photographer and filmmaker) decided to lean into the past to make sense of the present with his new album.
Advertisement
Niamh Regan, 'Late Nights'
The lead single for Galway musician Niamh Regan's new EP In The Meantime arrived this week with a stunning video directed by Laura Sheeran. The project was written while confined in the rural village Kilrickle during the pandemic. Showcasing the very best of her intimate storytelling and remarkable knack for melody, Niamh describes the new EP as "exploring themes of acceptance, uncertainty, independence, family guilt, silence and ordinary acts of love."
Opening with a brand-new song 'Late Nights' is a tender, brooding offering. "It's about growing up and leaving behind little bits of yourself as you enter a new chapter of thinking," Regan explains, with Alex Borwick's gentle, shimmering production easily cementing the EP's appeal.
Shanny, 'Spring Clean Today'
Shanny - aka Shannon Doyle, best known for providing backing vocals in from Toshin and Yankari - has stepped into the spotlight with the release of her debut solo single. 'Spring Clean Today' finds her melding Shoegaze and R&B influences together, produced by up-and-coming outfit Espiritus. The trio is composed of musicians Paddy Tunga, Daniel Duho and Sean Montgomery Dietz
Shanny deals with her demons from different perspectives on the song, which sees the singer try to come to terms with a past relationship in an attempt to clean out the accumulated mess and start afresh.
Saibh Skelly, 'When You Love Someone'
Advertisement
'When You Love Someone', originally recorded by UK singer-songwriter James TW in 2019, is the latest track to lend itself to Skelly's mature, heartfelt vocals and unique ability to get to the emotional core of a song. Taken from the singer-songwriter's Undercover Heartbreak EP, the project landed via Rubyworks on Friday, 8th April. The EP brings together a collection of cover songs that helped the Dublin native and her friends through the lockdown. Since releasing her debut single, 'Come Here And Leave Me Alone', in autumn 2021, Saibh's videos for her official singles so far have racked up an impressive 200,000 views on YouTube.
Elaine Mai, 'No Forever' feat. MayKay [PBH & JACK remix]
Ahead of the special vinyl release of Home for Record Store Day 2022 (April 23), Elaine Mai has shared a new remix of her track 'No Forever'. The deluxe vinyl edition of the album will also feature remixes of 'Go Slow' (feat. Sinéad White) by CHANEY, and 'Still Feel' (feat. Ailbhe Reddy) by ESSEL.
"The second we heard the original, we knew straight away we could put our spin on this!" PBH & JACK say. "We added big synth melodies and plenty of instrumentation, although the original song did all the hard work for us. Super excited to get our PBH & JACK remix out into the world."
Zapho, 'Tell Your Mother'
'Tell Your Mother' is the second release from Zapho's debut album, due for release later in the year. Showcasing a softer, vulnerable and delicate side to Zapho, from her usual genre-eclectic tunes, this single strips everything back to just piano and her ethereal but strong vocal at the forefront, before building towards a full band climax.
"'Tell Your Mother is actually a song I wrote to my younger self," the X Collective founder explains. "I found a new type of love for the first time that did not stem from the love we are nurtured with as a child in a family dynamic. At the core it's a person dreaming about a pure, honest, deep love. That's the love I wanted to capture in the song, then I wanted to take all that joy away. It comes and goes, builds you up and breaks you down. Life, circumstances, family, values, love is not enough sometimes."
Advertisement
EFÉ, 'KIWI'
EFÉ, aka Anita Ikharo, has returned with a brand new single, 'KIWI'. Co-produced with best friend who.killed.romeo, and mixed by Ben Baptie (Rex Orange County, Little Simz, Moses Sumney), the new track is her first new material since the release of her debut EP in late 2020. The track comes from a forthcoming EP from the Irish artist, VITAMIN – C, set to arrive this June. EFÉ will act as main support for JPEGMAFIA's sold-out Dublin dates in April ahead of her Great Escape festival appearance and Still Woozy support.
The video has a storyline of a girl who goes camping with her laptop, fairy lights and cute magazines, but she can't light a fire or even hunt for food. She eventually falls in love with a bear in the self-directed visuals, which also saw EFÉ work on some of the editing and colour grading.
Ciaran Lavery, 'Am I Old Enough To Know What Love Is'
A softly delivered, almost spoken-word track from the Northern Irish singer-songwriter sensation; Lavery's new track follows his gorgeous collaboration with Niamh Regan. The Aghagallon native uses spare piano chords to support his emotion-driven lyricism, with all the clever wordplay of a true storytelling artist. "Sooner or later, we will all fall down/I feel so much for you I drown," he croons. The award-winning Antrim act returned last year with 'I Love The Inevitability of Death' today and new EP Happiness. The raw, gravelly edge to his voice works in his favour on 'Am I Old Enough To Know What Love Is', as he ponders the cyclical quality of life and the questions that plague all souls.
Advertisement
Alex Gough, 'BUSY!'
Coming in at just 1 minute 52 seconds, the Waterford alternative hip-hop artist and talented producer has dropped another anthem. After his FOREVER CLASSIC EP last year, Gough released another single 'POCKET CHANGE' - equally infectious and nostalgic for 90s hip-hop. 'BUSY!' starts off with a dial tone before skipping into a jazz-infused beat under his smooth raps. His carefree attitude and ability to spit out catchy phrases will raise his profile ("fairy dust, baby they should call you Disney" is genius). Following a busy 2019, which saw the drumming hip hop artist play numerous festivals and a headline show in Whelan's, he dropped thumping singles in the shape of 'FOOL' and 'HEART ATTACK'.
The Clockworks, 'Endgame'
The track is cut from what will be the band's debut collection of songs, the eponymously-titled: 'The Clockworks' EP, which will be released on 1 April, via It's Creation Baby. Loosely inspired by the Samuel Beckett play of the same name, 'Endgame' is as literary as it is biting literal; it's a song that grapples with the paranoia of losing your edge as the crushing cogs of time roll-on.
"The idea for the lyrics was to have this character who's a bit obnoxious playing a game of pool at the pub, and as the song progresses we get to peel him back and see that the game he's playing is really against himself," James McGregor says. "I liked the way that Beckett's play had a through line of a chess game, like this song has a through line of a game of pool."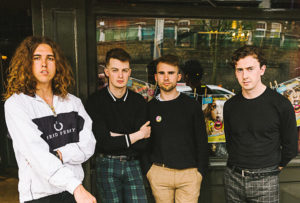 UNQ, 'In or Out'
Advertisement
A new member of The X Collective; Dublin-based, South-East London born artist Simone Adinga makes music under the moniker of UNQ. Solow The Astronaut enlisted help from Jafaris on the cut, which sees the R&B act further explore the boundaries of her glistening sound. Debut single 'Tired' put her stamp on the industry, but 'In or Out' examines self-growth and shuns toxicity in a way that will surely get her noticed.
"'In or Out' came from a place of genuine emotions and experiences," Simone explains. "The song expresses the point in which a person chooses themselves over the emotional rollercoaster of a romantic relationship, leaving the partner to decide whether they're permanently in or out. While the song references a romantic relationship, it also pertains to establishing healthy boundaries with yourself and others, irrespective of what type of relationship it is."
Ghostking is Dead, 'Time'
Following on from previous single 'I Don't Need Help', the addictive burnout anthem 'Time' also arrives after GID's 2021 single 'Bicep' and 2020 EP Fever Dreaming. Matthew Xavier Corrigan is set to conclude his work under the Ghostking is Dead alias on April 30th with the release of new LP And Just Like That…. Over the course of four years, the project experimented without bounds, bringing the artist's unique voice and songwriting quirks to excursions in rock, pop, folk, electronic music and various fusions between. Described by Corrigan as a "full-length eulogy", And Just Like That… will be the only album released under the Ghostking is Dead name, drawing from material polished during the pandemic years in his home studio.
U R O S, 'For Real'
After releasing two solo singles 'Guilty' and 'Conversations last year, 'For Real' marks UROS' first project of the year. Combining the best parts of hip-hop, R&B and trap, the Irish rapper has a darkly atmospheric backing beat helping him make his point. Smooth vocals and quick-fire wordplay are elevated with warped production and lyrics about authenticity. He's a man on a mission in the industry, here's hoping he brings more of the same later this year. Another EP? Debut album? We can dare to dream.
Smilez feat YoungIz, 'Irish Girl'
Advertisement
Tallaght rapper Samson Da Silva (aka Smilez) has teamed up with A92's Young Iz on a new banger. It's Smilez' first single since 2021's 'PLT'. Rapid-fire raps from the pair land over trap beats on 'Irish Girl', which is yet another collaboration from the duo - who joined forces on 'Outside' in 2021. With debut project Eager under his belt after its release in August 2020, Smilez has been putting a focus on quality over quantity, providing street banger after street banger over the past two years. Youngiz is a newcomer to the rap scene, arriving in 2020 with debut single 'Pray From Me' and 'Block Boy'.
Odhran Murphy, 'Make It Happen'
The title track from the singer-songwriter's new EP has country-inspired lyrics, focusing on a "downtown girl in a crazy world". With big hooks and catchy pop melodies, the Armagh native is hoping to further his reach.
The talented singer-songwriter is already something of an internet sensation with his viral TikTok covers amassing hundreds of thousands of listens and having won a Dermot Kennedy Instagram competition last year and recent support opportunity with the one and only Dean Lewis. A fusion of folk and pop is on the menu.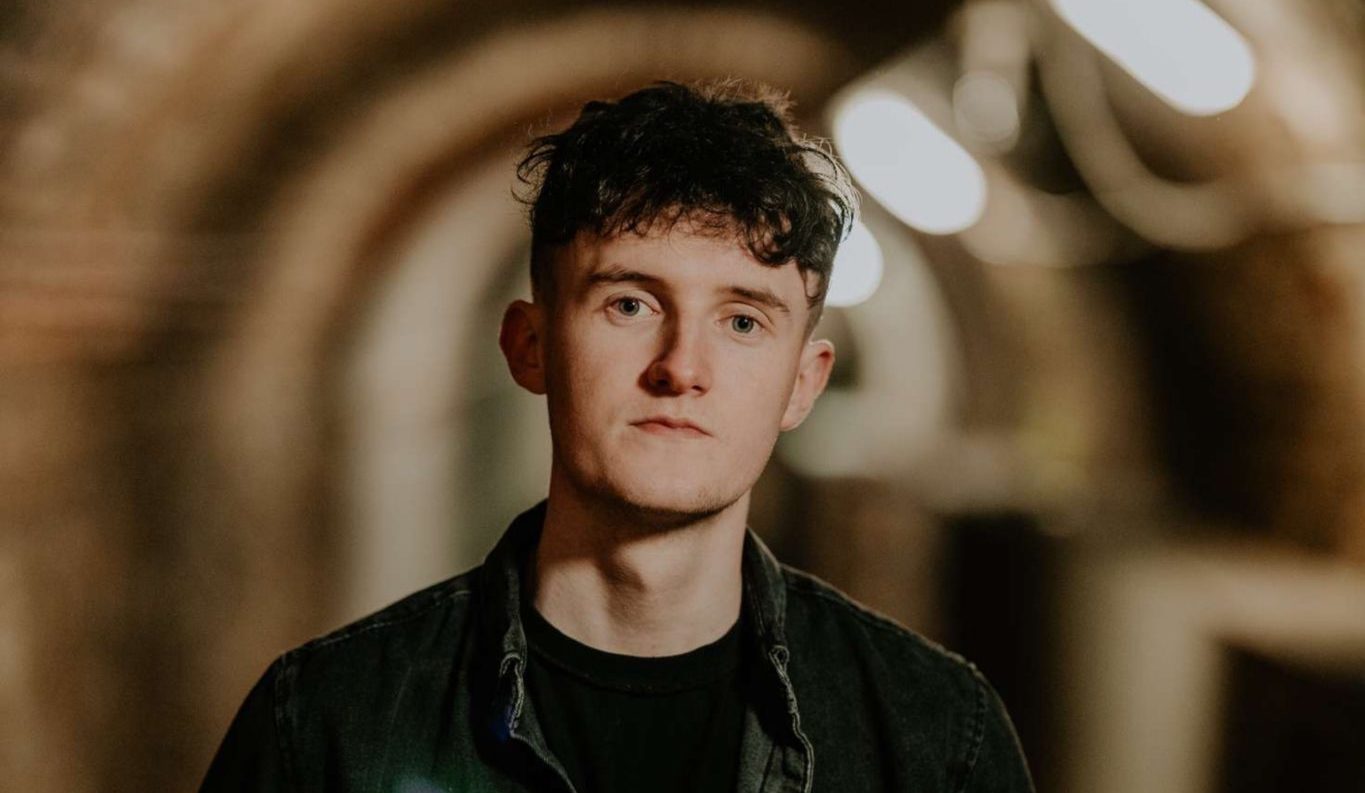 JRilla, 'Beggin U'
Having released his debut single 'Intro' in 2020, JRilla experienced a meteoritic rise on Spotify and Youtube.
Advertisement
The young Cork star has been making rap tracks with hip-hop and drill elements since the age of 17 from his bedroom, free-styling with friends and on the grind ever since. The name JRILLA was given to him by friends from his hometown neighbourhood, later joining up with M5 Sound Studio when he decided to develop his skills further. With almost 200,000 monthly listeners on Spotify, the new single 'Beggin U' has clocked up over 300,000 streams since its release in February. The video was shot at the new Marina Market in Cork and will be followed by a one-take video for upcoming single 'Lonely for the First Time'.
Clodagh, 'All You Do Is'
Cork artist Clodagh makes her triumphant return this week with 'All You Do Is' – produced by fellow Corkonian Cian Sweeney (1000 Beasts). Drawing influence from the likes of Lianne La Havas, H.E.R., and SZA, the release showcases impressive growth in the soulful pop singer's sound since we last heard from her almost two years ago.
"This feels like the start of a new chapter and a new era for me," she says. "Over lockdown I was getting frustrated by stupid things like not being able to leave the house and you can hear that all in the track. I was doing guitar lessons over Zoom with Jake Curran and he was giving me something to work on and it's him playing those chords you hear on the track."
Listen to the playlist in full below: