Listen to some of our favourite new tracks of the week below!
Monjola, 'Extrovert'
Chamomile Records co-founder Monjola is back with a smooth hip-hop banger diving into the solitary feeling of isolation. 'Extrovert' was written by Monjola and his sister Mope, with production from Mojo, the track makes fine use of his ability to switch between laidback rhymes and serene vocals with ease. The breakout Lucan rapper has also unveiled a surprise new video directed by Sam Fallover. 'Extrovert' is the hip-hop sensation's first release of 2022, and follows his guest appearance at Aby Coulibaly's explosive debut headline show in the Sound House, Dublin last Thursday.
"Extrovert is about not wanting to be alone but also feeling alone when you're around people. Pushing people away cause you don't wanna get hurt but at the same time also craving the company of the same people," Monjola says.
Sorcha Richardson, 'I Can See Clearly Now'
The Dublin singer-songwriter's cover of Johnny Nash's 'I Can See Clearly Now' will be included as part of the soundtrack for Element Pictures' series The Dry. It marks her first single since 2020's 'The Starlight Lounge', 'Out the Gaff' and the isolation tapes EP. Her tender passion adds a new feel to the hugely beloved track, curating a raw edge to the classic hit. Richardson has been cultivating a cult fanbase for several years. Songs such as 'Ruin Your Night', 'Petrol Station' and 'Can't We Pretend' are evocative vignettes of a moment in time which find the poetry in introspection, with a tangible nod to key influences such as Sharon Van Etten, Arcade Fire, Phoebe Bridgers and Julia Jacklin.
Advertisement
Gavin James, 'The Sweetest Part'
The Dublin musician is set to release his third studio album, The Sweetest Part, on July 22. The album's title track was written and produced by Gavin and Kodaline guitarist Mark Prendergast. With a serene guitar riff and quietly powerful vocals, the loving number exemplifies James' strengths as a storyteller.
The new album, which will explore "the highs and lows of love and relationships" was written and produced by the Irish singer-songwriter alongside some of pop music's most highly regarded names – including Ivor Novello-nominated songwriter Mark Ralph (Years & Years, Clean Bandit, Jax Jones), Fiona Bevan who co-wrote One Direction's hit 'Little Things' with Ed Sheeran, Patrick Pyke Salmy and multi-Platinum awarded Richard Muñoz, Ollie Green and Jimbo Barry.
Alex Gough, 'DUMB!'
Following the release of 'BUSY!' earlier this year, Waterford hip-hop/jazz producer Alex Gough is back with a drum-emphasised anthem 'DUMB!'. With lo-fi beats and Gough's warped rhymes, the single has plenty of influences from '90s USA rap. "I hate to break it to ya, but you're last place/on the list of fucks I give, you're the last name," he remarks. Full of confidence and brooding bravado, it's a diss track for the ages. "Never any flame without smoke," he insists. The swirling background instrumentation and layered raps and vocals add a cinematic feel to 'DUMB!', which begs to be performed live. Whilst also absorbing the inspiration and influence of a variety of artists, such as Kendrick Lamar, J Dilla, Anderson Paak, D'Angelo and Yussef Kamaal – drummer Alex forms his own unique sound.
Advertisement
Ailbhe Reddy 'Inhaling'
'Inhaling' is led by a hypnotic bass line married with delicate piano and Irish alt-folk musician Ailbhe Reddy's trademark disarming vocal converging to an upbeat chorus. Well-known for straddling the line between emotional honesty and vulnerability with an uplifting twist, the music of Ailbhe will appeal to fans of Julia Jacklin and Phoebe Bridgers to Tori Amos and Aimee Mann. Her spectacular 2020 debut album Personal History won her an international following.
Speaking about the song's meanings, Ailbhe says: "'Inhaling' is all about feeling drained and restless in life and looking back on my younger self and thinking that, even if it was a totally chaotic disaster at times, at least I had feeling; At least I was experiencing new things and living in the moment. It's about missing being out with my friends partying and feeling alive and free. It's ultimately a song about freedom."
Wallis Bird, 'Go'
Ahead of the release of her seventh album HANDS on May 27th, Berlin-based Irish musician Wallis Bird has shared the fourth single from the project in the form of 'Go'. Riddled with hooky adornments, this fourth single flaunts the aptitude of Wallis' upcoming record. An inward reflection staring countless possibilities in the face, 'Go' is a song about beginnings.
Advertisement
"It's about forcing yourself to stand out from the crowd when you want to - pursuing your passions and desires, because when it comes down to it, nobody else is going to do it for you. It's about relenting and saying, 'let's do it, let's get started' - embracing the uncertainty of what's in store; because life's too short to not try," a press release reads.
Maria Kelly, 'Martha (postcards version) feat. Ciaran Lavery
Maria Kelly's 'Postcards In-between' project comprises an exhibition, a tour and new music and brings together some of Ireland's finest artists to have conversations about mental health and the supports that are available, including the services provided by Minding Creative Minds. The Irish alt-folk star has joined forces with Ciaran Lavery on a beautiful, delicate reworking of her 2021 single 'Martha' - out now via VETA Music.
Maria Kelly says: "'Martha' was the lead single of my album The Sum of the In-between, and we purposely made it upbeat, with a full arrangement, and with a thread of humour running through the whole thing. A perfect radio single. But when I first wrote 'Martha', it was a track that held a lot of sadness - it was about finding yourself in a place you no longer recognise, and trying to find a way forward, and I think you feel this a lot more with the acoustic version. I loved reimagining this track with Ciaran - I've been a fan of his for a few years now, and I think his voice brings something so special to this track."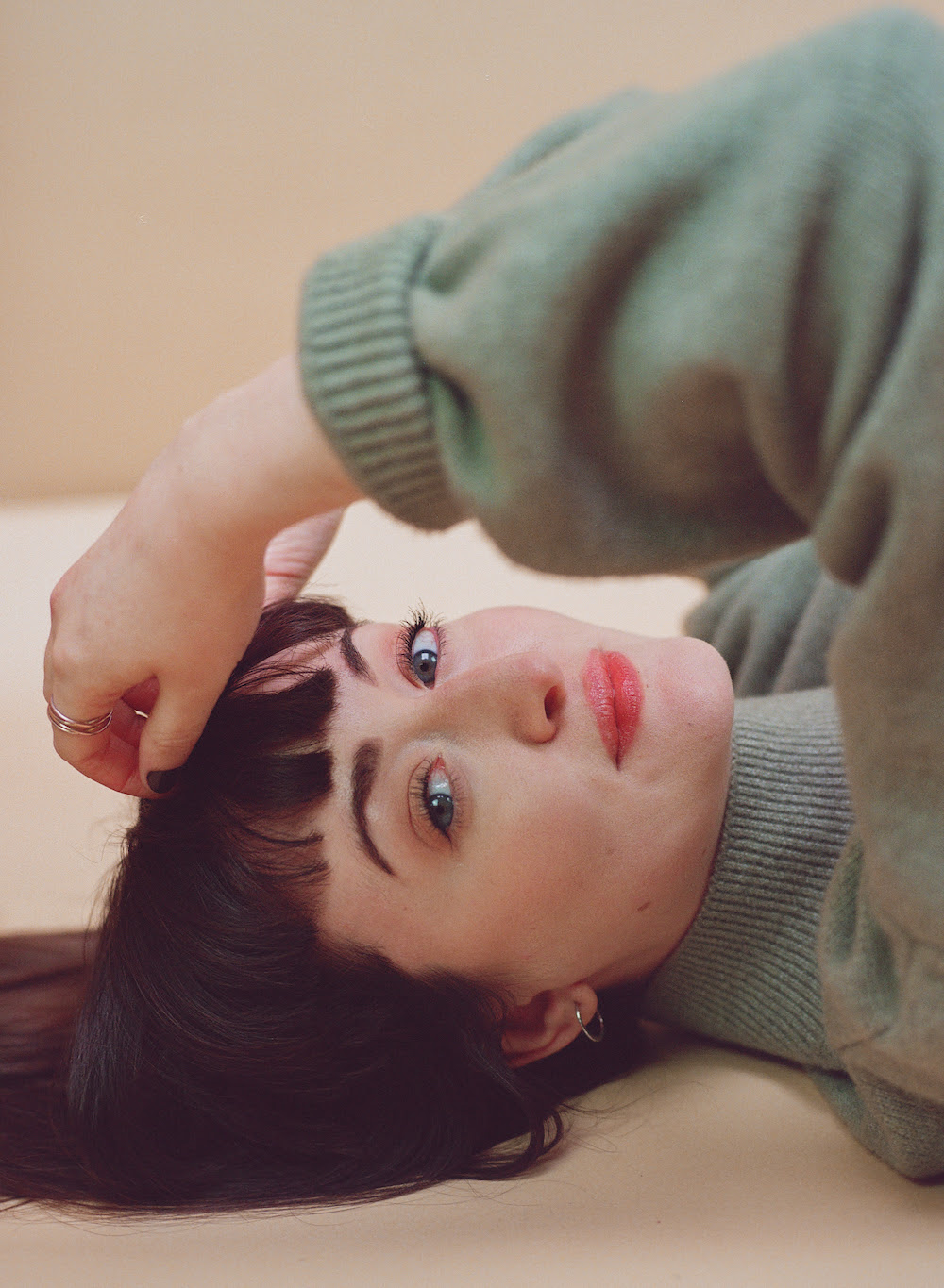 Vale, 'Warning Sign'
Today, Friday 29th April sees the release of Vale's debut EP, Aftertouch - a stunning collection of six songs that display the Tipperary musician's ability to make brave sparse electropop in an uncompromising way. Collaborating with people like Nashville-based producer Owen Lewis, Icelandic musician Sin Fang (of the band Seabear) and producer, multi-instrumentalist David O'Connor, Vale is the new project of Eoin Hally, who will be familiar to many from his previous band, the Cork-based Pale Rivers. Songs like 'Allow and Breach' and 'The Sun Is My Filter' are joined by new single 'Warning Sign', all of them featuring Vale's signature audio-cathedral-building soundscapes and distinctive, choral vocals. With intense piano chords and synths, the latest track is all ambiance and power.
Advertisement
Clodagh, 'All You Do Is' (Acoustic Version)
The Cork BIMM graduate returns with 'All You Do Is', a song produced by Cian Sweeney (1000 Beasts) that shows how much Clodagh has grown as a songwriter over the past two years. The acoustic version of the single emphasised her honey-toned, soulful vocal abilities. "All you do is let me down," she croons, with perfect pitch. Taking tips from Lianne La Havas, Tom Odell and Jessie Ware, Clodagh also trained under renowned vocal coach Gemma Sugrue.
"I've been waiting for so long to release this song and get the ball rolling, so I can't wait to be able to jump at opportunities to perform it for people whenever I can," Clodagh says. The musician will play a free single release show at Gaia in Cork on Friday 1st April.
Alicia Raye, 'Sun'
Afro-Irish singer-songwriter Alicia Raye is originally from Cameroon but was raised in Drogheda, Louth. Her 2021 single 'Nobody 2.0' has racked up over 120,000 Spotify streams thus far, marking her out as one to watch. 'Sun' steers the artist down a pop route, fusing electronic hip-hop elements with shady synths and Alicia's sultry voice. It's also her first offering of 2022. The original 'Nobody' appeared on Alphabet (Irish Collaborative Tape), a sprawling 26-song suite that saw the Dublin-based artist join forces with different artists on every track. The project was produced entirely by the impressive Solo – aka Solomon Adesiyan, owner and founder of YouTube platform DearfxchTV and label Trust It Entertainment.
Abbacaxi, 'Move Me'
After releasing his stunning debut single 'Used To Keep Me Warm' in November 2020 and three subsequent singles, Dublin's Abbacaxi has cemented his place as one of the most exciting rising electronic artists in Ireland. Thomas Garnett (Abbacaxi) is now releasing a brilliant 6 song EP Endless on May 13th via Lost Decay Records (Faction Records). 'Move Me' mixes his home blend of disco, bedroom house and electronica to create a colourful world of sound. Swirling, soulful and soft, the delicately chosen beats will have you aching to find a nearby dancefloor and chilled out vibes. Twinges of heartfelt jazz adds another dimension.
Advertisement
The Dublin artist takes influences from such greats as St Germain, Little Dragon and Kerri Chandler. About his debut EP, Abbacaxi says "I wrote the Endless EP when I returned to Ireland after many years of living abroad. I had no money, but I was having a great time writing my own music, making new friends and reacquainting myself with old ones. These tracks are inadvertently linked to those times, as I made my way through the murky waters of my early twenties, and both the beautiful and ugly moments which come along with that."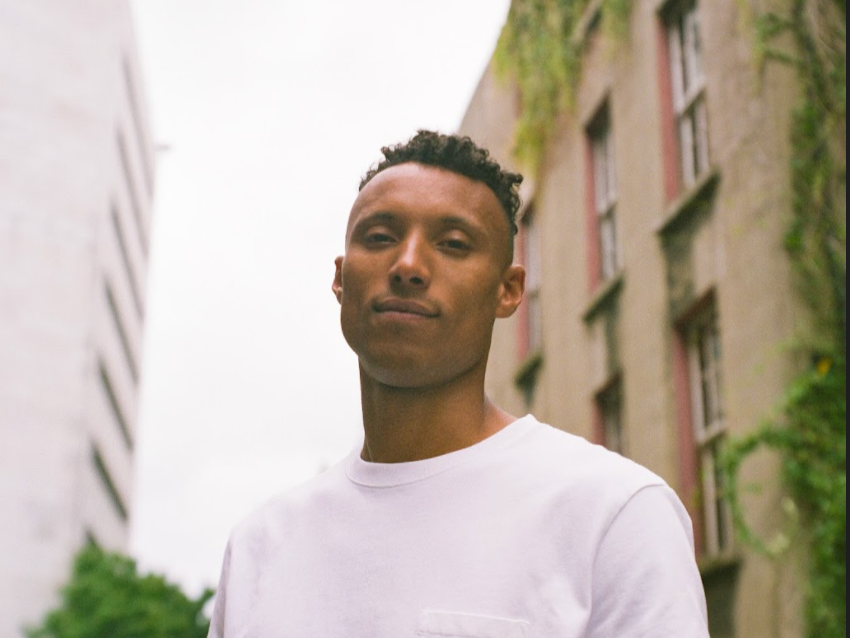 Róisín O, 'Night Stretches Through'
In 2012, the Dubliner shared her folk-heavy debut album, The Secret Life Of Blue. Now, after a decade of moving in an increasingly pop-oriented direction – most notably as one half of Thanks Brother – Róisín making her defiant return as a solo artist with second album, Courageous. Previous singles '2023', 'Still Gold', 'Better Now' and 'Heart + Bones' paved the way for the release, with 'Night Stretches Through' acting as an undeniable highlight. She wears her heart on her sleeve, full of emotion and pop power melodies. Her vocal abilities and love for the likes of Joni Mitchell shine brightly on the track.
Courageous finds Róisín joining forces with some of the biggest stars in the country, featuring co-writes with Gavin James and her brother, The Coronas' Danny O'Reilly. There's other major hitmakers behind-the-scenes too, such as Philip Magee, Ruadhri Cushnan and Cian MacSweeney.
Otherish, 'Who Knows'
Following their self-titled 2021 debut album and follow-up single 'Piramids of Tir Chonaill', Otherish return with the delightfully catchy 'Who Knows'. Otherish is the reincarnation of the off-beat, 90s Bristol-formed outfit, me. Back in 1997, me were widely quoted by Radiohead as being a major influence during their promo work for their seminal OK Computer album. Despite coming together in Bristol, the majority of the four-piece actually hail from Ireland. Three of them – brothers Mark & Paul Bradley and Francis Kane – were all born in the same house in Belfast. Winchester-born George Claridge rounds off the quartet. They are supported by rhythm guitarist David 'Ludwig' O'Neill on the album, who also takes the reins on production. 'Who Knows' embodies psychedelic shades of Pink Floyd while adding their own flavour. With a playful, disco groove and tongue-in-cheek wit, the wistful number is beautifully dreamy.
Advertisement
Keywest, 'Movie Love'
The Dublin band's vibrant new track is overflowing with colourful, summertime energy, drawing influence from some classic '80s favourites. 'Movie Love' also explores the relatable theme of 'comparison as the thief of joy', outlining the dangers of comparing a real-life relationships to those seen in the movies – a concept that's further explored in the music video. At the heart of the track, however, is a slick, confident sound that we expect to become a mainstay on the airwaves this summer – marking the triumphant return of one of the country's most compelling acts. In 2019, the band released their latest album, Ordinary Superhero – which, as Hot Press stated at the time, placed them on course to "conquer the global market." Rising from buskers to chart-topping recording artists, Keywest have clocked up millions of streams and sold out The Olympia Theatre.
Willzee, 'Tell Me Tell Me'
The Limerick rapper has dropped his debut album Kuti Gris today on Berlin-based record Welcome to the New World. 'Tell Me Tell Me' sees the talent reflect on life as a member of the Traveller community and foster child in the south-west of Ireland. The 11 track debut is a gritty, world aware recollection of a fascinating life "urging a different course for communities in need of care, locally and worldwide." Infusing his real life experiences with fast-paced rap and poignant, confessional lyricism - the powerful track is one of the 29-year-old's most gripping to date. Shining a spotlight on discrimination, fleeing violence and crime as well as seeking out love in darkness, it's pure undiluted honesty in a two-minute song.
Kyoto Love Hotel, 'If We Had A Mind (April)'
The electronic duo made up of Joe Geaney and Laura Sheary have shared a brand new single, their first of 2022. The pair grew up in the same town in Tipperary but nowadays they share music, sounds and words with one another from their respective homes in Cork and Belfast. 2021 single 'Fortune Tellers (December)' and 2020 EP Grow marked the pair out as one to keep an eye on. The striking 'If We Had A Mind (April)' adds riveting synths and graceful melodies to Laura's intensely ethereal vocals. Creating a space of total immersion, their new single goes back in time to reflect on moments, like a drive to Donegal or a laugh between lovers.
Advertisement
Sive, 'Annaghmakerig'
With the help of Veta Music's Matt Harris, Sive has curated 11 tracks which elevate her to a whole new level of ethereal alt-folk delicacy. The concluding song from the Naas alt-folk star's debut album We Begin in Darkness, 'Annamakerrig', is masterful in its gentle flourishes. With a light twinkle of piano chords, gorgeous strings introduced later in the track and textured vocals, it's an intensely beautiful number - featuring nature's beauty. The Kildare musician's LP is centred around the interplay between dark and light, with richly textured instrumentation and layered vocal harmonies pushing and pulling the listener in one direction or another.
First Class & Coach, 'Neon Hip'
The West Cork alt-rock band have released the second single and title track from their highly anticipated forthcoming album, which is out later this year. It also marks the band's second offering since teaming up with Cork independent label FIFA Records. 'Neon Hip' is undoubtedly the perfect follow up to the widely acclaimed 'My Oh My' which fully justified their Ones to Watch tag and caught the attention of national and international radio. First Class & Coast's new single hypothetically questions a friend's decision to move far away to the west coast of the US, despite the fact that he has already moved there, lived, and indeed, died there.
As described by songwriter Reuben Maher, "I guess it's a conversation with a dead man… a little too late, perhaps". "The verses are my conversation with him, and the choruses sung by Gerri are a condemnation of LA. The dreamy guitar outro echoes my drive leaving town, knowing you're not returning any time soon or ever likely to see your friend again" continues Maher.
Advertisement
Columbia Mills, 'Addiction'
Following the release of their title track 'Heart Of A Nation', Columbia Mills return with brand new single 'Addiction'. To celebrate the release of their upcoming third album, the band has announced an Irish and UK headline tour for November 2022. The tour includes a headline show at The Academy, Dublin on November 25th.
Speaking about 'Addiction' lead singer Fiachra Treacy said: "In society, there seems to be a lack of sympathy towards addicts, particularly those on the margins of society. The song tells the story of the hopeless cyclical nature of addiction. We have framed the song with a euphoric upbeat sound to try and disguise it as a love song. There is an effort to highlight the strength of addiction and compare it with the helpless feeling of falling in love and losing control- something everyone can sympathise with."
SJ Talbot, 'Millisecond'
Dublin pop artist SJ Talbot has returned with another irresistible, danceable hit — her third single release, 'Millisecond.' Blending rich vocals with a gorgeously produced dance pop background, Talbot marries an upbeat pop ballad with low, searching vocals — creating a deeply relatable, deeply groovy track. Beginning with paired back electric guitar and candid lyricism, layers of synth and rhythmic drums kick in to bolster the chorus, building the track layer by layer until you get lost in the swirling harmonies of Talbot's vocals. The Clontarf native previously worked as a session keyboardist and singers for the past four years, beginning to strike out as a solo act in 2017.
Eva Coyle featuring John Blek, 'Wandering Sea'
The Irish singer-songwriter's new track follows February single 'Mo Chuisle' and 'When You're Weary', released in November 2021. 'Wandering Sea' will appear on Coyle's upcoming debut album Down To The Shore, due to land this May. The single features renowned folk troubadour John Blek, who offers his signature guitar style and voice to the song. Blek came together to collaborate on this track with Eva at the beginning of 2019. It was recorded with Brian Casey at Wavefield Studios, Cork through the recording of Eva's debut album last year. Coyle sings and plays piano and Brian Casey plays mandolin and whistles.
Advertisement
When asked about the meaning behind 'Wandering Sea', producer Eva says, 'It's an insight into a romantic attachment. 'He's an angel, he's a rogue, travels as one – as the hare it turns on the evening sun'. There's a longing there for the one who can never settle.'
Sammy Copley, 'To The Bone'
The Dublin-based singer-songwriter has released a new single on Tinpot Records. "To The Bone" follows the story of an old, married couple and has captured the hearts of fans on TikTok who across thousands of comments are ready for the piano-led track to soundtrack their future weddings. With over 1 million views and over 500k likes across a number of videos, the reaction has been overwhelming. Adept at storytelling through his songwriting, and well-versed in weaving intricate details, Copley earned himself a huge following online since sharing his talents on YouTube at 14. Self-releasing his debut album Growing Pains at the start of 2021 saw him double-down on his craft, creating an intimate body of work inspired by advice his friends would have given to their younger selves.
Of the new track Sammy says "'To The Bone' is the love story of a fictional old married couple, written from the perspective of a husband who has been trying to write a song for his wife their entire marriage. Inspired by The Beatrice Letters, the song is about trying to find all the right words to articulate the depth of your love for someone."
Daire Heffernan, 'Midwest Emo'
Following the success of her debut release 'Skeletons', young singer-songwriter Daire Heffernan has unveiled follow up single 'Midwest Emo'. The rising musician has also announced the release of her upcoming EP Wasters (out June 24th) as well as a debut headline show upstairs at Whelan's on June 30th. The indie-folk ballad is influenced by the likes of beabadoobee and Phoebe Bridgers and was produced by ex-Spies bassist Hugh O'Dwyer. Released via Dublin label Alternative Entertainments, 'Midwest Emo' is all gentle vocals, diaristic lyricism and a singular electric guitar riff - which guides her along until the drums break through.
Advertisement
"It's more about infatuation rather than love," Daire explains of the atmospheric track. "It's that feeling of believing someone is far too good for you, so you let them reciprocate when it's convenient for them. That experience left a sick feeling in my stomach, which is something I wanted to emphasise in the first line of the song. I wanted to let everyone know that this is not a love song".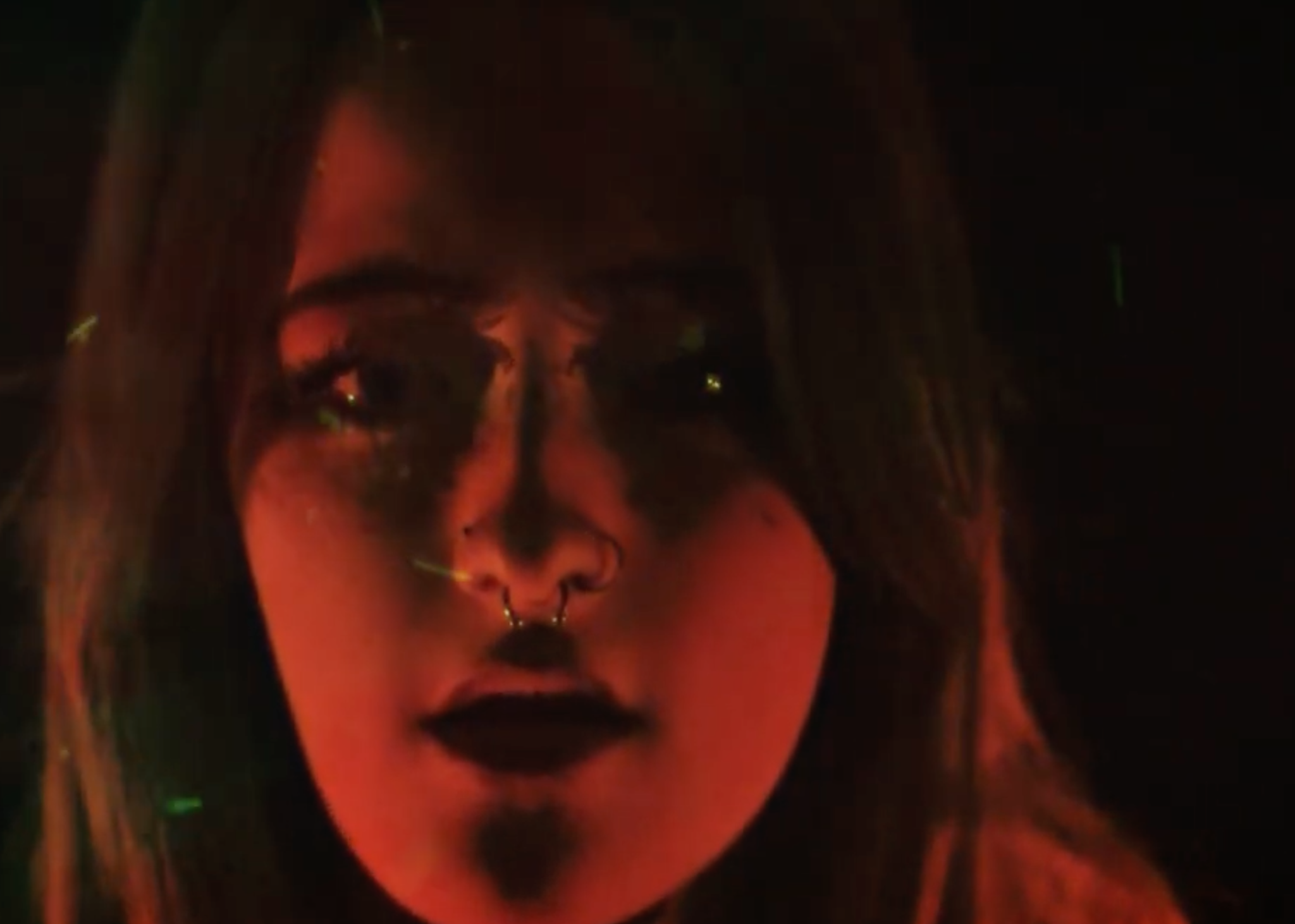 Mob Wife, 'Wrist'
The second track from their debut album Eat With Your Eyes, sees the Belfast punk trio (composed of Chris Leckey, Carl Small and Wilson Davidson) blast through with psychedelic rock and their signature kinetic propulsion, á la Fugazi. It's all chaotic noise soundscapes and screeching lyrics that pack a punch. Moments of tension build to explosive conclusions, with the song demanding to be heard in person. "I've had a tough time lately, confusing fights with safety," they croon..."honestly I'm fine". Toxic masculinity, anyone?
An overarching meditation on panic and of moral compass in the face of impending doom, Eat With Your Eyes was written over the course of lockdown, and is, aptly enough, equal parts pummelling and panoramic, and as claustrophobic as it is expansive. It was recorded and mixed by the band's bassist, increasingly renowned producer/engineer Carl Small, with artwork by Georgia Collins, aka Peach.
Paper Tigers, 'Omission'
Belfast alt-rockers Paper Tigers have released their debut EP Graceless, featuring previewed singles 'Moloko' and 'Blue Light Trails'. A dichotomy on the many aspects of life that drag you down, this EP was recorded in Start Together Studios and mastered by Robin Schmidt (The 1975, Wolf Alice). 'Omission' is an intense anthem from the project, full of howling guitars and raw vocals that evoke the sound of Dorothy and Stevie Nicks. "Wipe off your warpaint, it's already done," they sing. It's about trying to forget someone that caused pain in your life, which explains the rage built into the stomping guitar riffs.
Advertisement
The Human Man, 'White Knuckle Holiday'
Following 2021 single 'Forget It All', the indie-rock artist is bringing mid-'00s pop-punk back with a bang. With a massively infectious chorus, 'White Knuckle Holiday' takes the listener to a place of dusk-time nostalgia. For fans of The War On Drugs, Pinegrove, and American Football, he's definitely one to watch.
"'White Knuckle Holiday' is about not seeing eye to eye with yourself every day, and still learning even though you know yourself so well," The Human Man explains of his second single. "The recording came together quickly and smoothly, it was written and demoed in one day and the final track isn't miles different from the bedroom demo I did, which I love about it… It was an extremely rewarding task getting to play every instrument (except the drums) and sing every line. To truly focus on making this song the way I wanted to make it was an amazing feeling."
Ejeca, 'Vader'
One of Belfast's biggest musical exports in recent memory, Ejeca (Garry McCartney) has returned with electronic/dance EP Keep Climbing. Full of warm synths and dancefloor beats, his usual hypnotic style is at its peak across the EP. 'Vader' is rich in texture and atmosphere, captivating listeners with ups and downs, highs and lows of electronic soundscapes.
From a young age his fascination with production culminated in early releases such as the limited edition, vinyl-only Tusk Wax Five EP, and his work with fellow Northern Irish, Bicep on AUS. After 12 long years of hard work, his big break finally came when two of his tracks were named 'Essential Tune of the Week' on Pete Tong's BBC Radio 1 show.
Advertisement
Seacht Líne, 'Gull'
The collaborator's second single from their upcoming deluxe EP Unfenced Country landed today. A distinct call back the noises, sights and smells of family holidays, fiddles and banjos pitch and swell like waves on the sand. Born of a lockdown experiment to keep connected, the band was a way for brothers Joshua and Connor to continue making music together. Based in Belfast and London respectively and learning new instruments at the time, the pair were forced to slow their approach to writing, opening new ways for them to be creative.
"Like previous pieces, this tune harks back to childhood holidays, scampering around rocky beaches on Achill Island, with a lonesome gull cawing above us. The cry of the Gull can be heard as sad and shrill, or joyous like laughter, reflecting our mood back at us. There is both sorrow and joy in nostalgia, pining for those long summer days, clutching at fading memories," says Joshua Burnside
Listen to the playlist in full below.