Whether you're crying out for an alt-pop banger, yearning for some classic soul vibes or want to immerse yourself in a seductive love song, Irish artists have you covered this month.
Bobbi Arlo impresses (again!) with 'JUNI', a top draw alt. pop banger which is guaranteed to excite Yungblud, Ashniko and Doja Cat fans as well as her own growing army of admirers.
Currently based in Glasgow, Arlo could sing the telephone directory and make it sound seductive.
Having amicably parted company with her original manager, Bobbi is looking for new representation – we doubt there'll be any shortage of offers – with interested parties invited to hit [email protected] up.
The Galway-born, Dublin-domiciled Pio Hartnett is the latest BIMM graduate to make waves with his gorgeous acoustic(ish) pop, which nods towards Ben Howard and David Keenan, but has its own USP.
Advertisement
His latest Cargo release is described as an EP, but with nine tracks – including the awesome 'I Don't Mind, It's Nice To Make New Friends' – has more of an album feel.
We'll be telling you more about him in the coming months…
As he revealed last summer in the Hot Press Chatroom @ Electric Picnic, Riptide Movement frontman Malachy Tuohy spent a good part of lockdown (1) living in Bratislava and (2) assembling his debut solo album, I Cross This Universe, which is out in June.
Redolent (to our ears) of Donovan's 'Colours', the first 'Most Of The Time' taster suggests we're in for a treat.
We'll be getting the long-player lowdown from Mr. T in our next issue.
Not content with her Paranoid Visions vocal duties, Aoife Destruction opens her solo account with 'In The Blink Of An Eye', the poppiest slice of punk – or is that punkiest slice of pop? – we've heard in a long, long time.
Advertisement
The neat cover of 'Ziggy Stardust' on the flip makes further extracurricular activities all the more welcome.
Incidentally, kudos to the Visions and their FOAD label for their support of a domestic punk scene that's healthier at the moment than it has been in a long time.
There's also plenty of punk attitude about The Amniotics, self-styled Irish feminist alt-rockers whose 'Boomerang' debut takes well-aimed shots at some of Dublin's cultural institutions.
Citing the likes of Bikini Kill, Wet Leg, M(h)aol and Taylor Swift as influences, they make a big ferocious noise which we're looking forward to sampling live.
Advertisement
Rachel Mae Hannon's recent Late Late Show stormer coincided with the release of 'The Boys', a bit of neo-soul alright which explains the 330,000 – and rising! – Spotify plays the Monaghan artist has amassed.
Lined up to play Whelan's on October 20, you suspect there might be the odd Amy Winehouse record in her collection.
If it's classic soul vibes you're after, look no further than 'Stalemate', the latest single from Nigerian-Irish singer AikJ, who reminds of us such '80s/'90s chart-dwellers as Jermaine Stewart and Terence Trent-Darby, with a bit of modern day Timbaland thrown in for very good measure.
With Sirius XB and BBC Introducing already on board, we're expecting big 2023 things from the Dubliner.
Dublin hip hopper Ahmed, With Love joins forces with A New Local Hero 2022 winner Chameleon on 'World Cup', a gorgeously summery concoction infused with the funkiest of beats and gospel-y layered vocals.
A back and forth between Ahmed and a young lady who's caught his eye, this deserves copious amounts of airplay.
Advertisement
Also making beautiful hip hop together are KhakiKid and his mate CARSTEN2X whose 'Underbite' collab has a bit of an experimental Kendrick/Kanye vibe.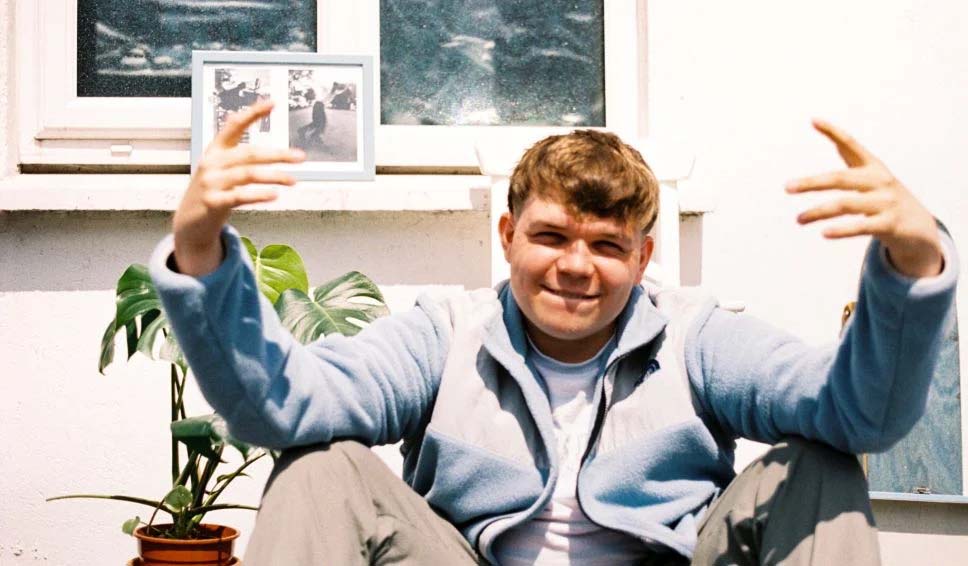 If frenetic beats, chaotic electronics and big hooks are your thing, look no further.
Having collaborated extensively in the past with Kojaque, Luka Palm flies solo on 'Fanta Red', which is the money track from his BOYRACER EP.
Equal parts diss track and empowerment banger, it belongs at a gaff party shaking the walls at 4am to lift the energy in the room.
Supplying the Swedish-born, Dublin-based Palm with those all-important bass-heavy beats are Soft Boy Records' Kean Kavanagh and Wastefellow.
Advertisement
Alex Conyngham was among the judges as Juno, a new north Dublin event space, staged its Battle of the Bands final last month in association with Slane Irish Whiskey.
Honours ended up being shared by Driving Blue, a bluesy outfit whose debut 'Maybe Don't' single is a humdinger and Last Apollo, AKA Lucy Rice who's releasing no fewer than six singles this year with the latest, 'Reservoir', explaining why she's recently bagged SPRINTS and Sammy Copley supports.
We'll be keeping a close ear on both!
The Cranberries, The Cardigans and Fred Again are among the references as STRABE return with their finest 3mins 17secs yet, 'All My Heart'.
Another song built for radio, it's likely to open more doors for Angelica Black and Emmet Carey who are based in London, have a tonne of UK gigs coming up and include the NME among their champions.
Advertisement
Not content with beguiling us with her Endless Affair album – expect to see it in next year's Choice Music Prize shake-up – Ailbhe Reddy lends her extremely dulcet tones to Shoresheh's latest, 'Don't Come Around'.
A love song of the most spine-tingling variety, it's a great introduction to the Artist Also Known As George Hutton who hopefully won't be one of Derry's best kept secrets anymore.
Read the full A&R Department in the new issue of Hot Press, out now.