Listen to some of our favourite Irish tracks of the week below!
Pillow Queens, 'Try Try Try'
"I'm not fooling anyone but my own damn self," Pamela Connelly croons on the concluding track of their blistering sophomore album Leave The Light On. "I can't promise anything but I'll try, try, try." Featuring the lead vocalists raw power and a build up of Pillow Queens' trademark wall of warped guitar sound, it slowly creeps in intensity.
As per usual, the addictive chorus will have you itching to see them live. It wears its heart on its sleeve as a track, offering words of comfort for those shouldering struggles of days that didn't go their way: "You're not feeling yourself today, you're not feeling yourself." The whole album deserves every award going, but the finale has everything we love about the Dublin quartet: gorgeous, holy harmonies; diaristic words and a crescendo of indie-rock gloriousness on guitars.
Gavin James, 'Circles'
Following previous single 'Jealous' from earlier this year, Dubliner Gavin James is back with romance-fuelled new track 'Circles'. Questioning whether someone else values his desired partner as he does, he asks: "Does he love you like I do? Why are we running in circles?". The booming pop number got its first play from Jo Whiley on BBC Radio 2 last night. It's got James' usual incredible vocal power, plus the relatable love-inspired themes we've come to know and appreciate. If there's anyone who can write an infectious pop melody driven my poignancy and emotion, it's the 30-year-old two-time Choice Music Prize Song of the Year winner.
Advertisement
Ye Vagabonds, 'Go Away and Come Hither'
Taken from their forthcoming album for Rough Trade's River Lea label, Nine Waves (released on May 13th), the follow up to 'Blue is the Eye' is a slow burning gem. Featuring the delicate vocals and gentle instrumentation of brothers Diarmuid and Brían Mac Gloinn, 'Go Away and Come Back Hither' is a tale about missing someone close to us. The duo harmonise their spine-tingling vocals effortlessly, as per usual.
"This song is about the ebb and flow of longing and fulfilment," Diarmuid explains. "When someone we love is kept from us, we want them more. It's like inverse magnetism, the further away they are the stronger the pull. It's an old romantic theme, so I wanted it to have some of the feel of romantic era poetry."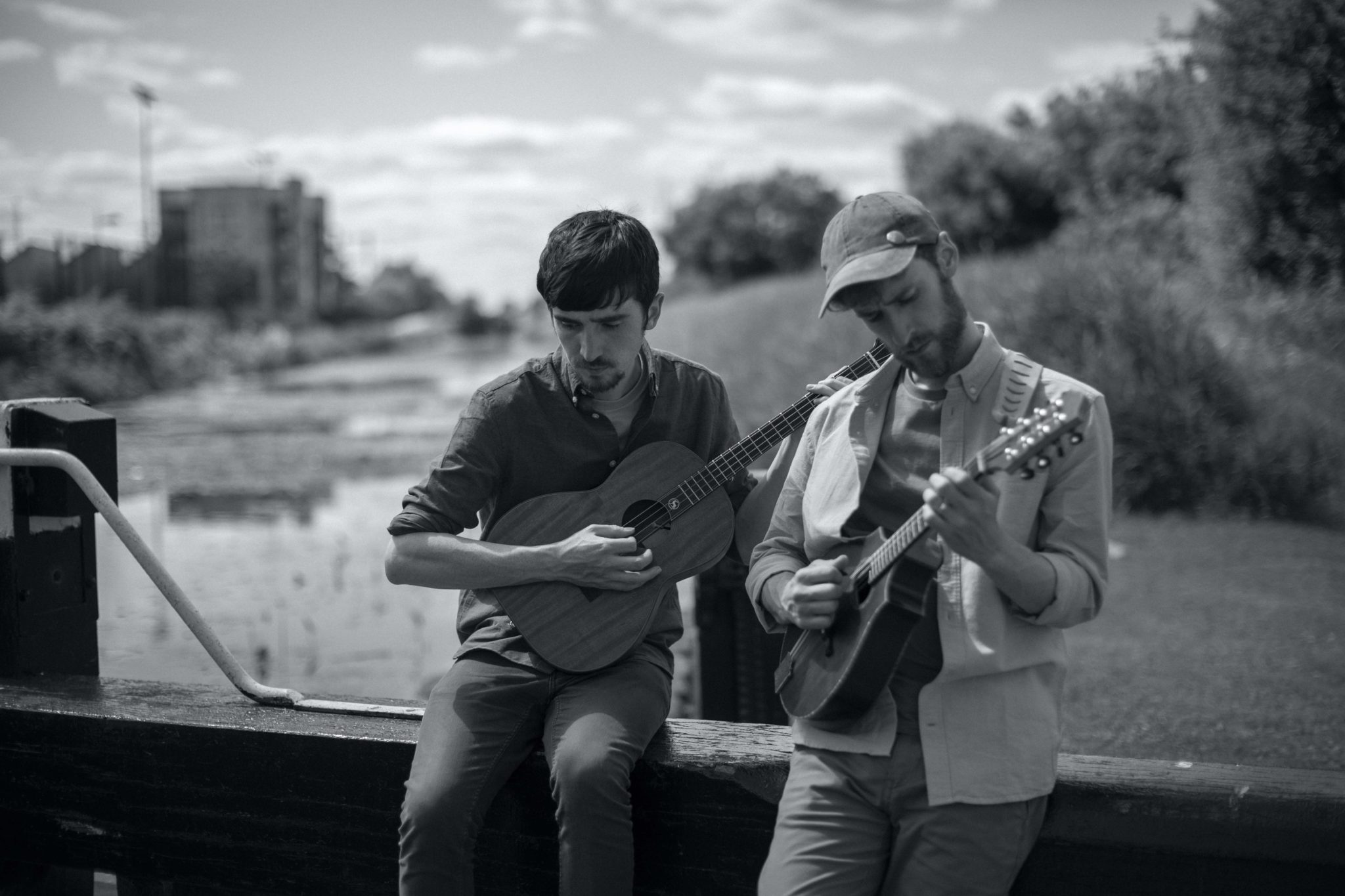 1000 Beasts x Arthur Valentine, 'Glass Magic'
Following on from the release of single 'Naruda (Fall In Your Arms Again) in February, which has already garnered over 245,000 streams on Spotify, the highly anticipated debut album Naruda from 1000 Beasts is out today. The focus track for the album is a collaboration with HAUSU collective's Arthur Valentine, titled 'Glass Magic'. The lo-fi alt R&B earworm makes fine use of Valentines silky smooth vocals, laid over 1000 Beasts signature production. Cian Sweeney has built up a name for himself in Cork, Dublin and beyond for making soulful, indie-pop and hip hop inspired tracks. His production work has seen him garner over 20 million streams on Spotify for collaborators songs and his own artist project.
Big Sleep, 'Tutti Frutti'
Advertisement
The irresistibly catchy 'Tutti Frutti' is an intimate snapshot into the future of Big Sleep, who have major plans for 2022. Debut EP Feel Something Someday fuses indie-alternative genres along with pop, soul and R&B to create a sound that resembles the middle ground between the likes of Lime Cordiale and Tom Misch.
Rónán Connolly and Florence-born musician Matteo Poli first met at school when Poli came to Dublin on exchange to learn English. After countless hours spent playing open mics, charity gigs, battles of the bands and busking sessions, they gained a reputation for their energetic live shows, performing as a four-piece with a roster of some of Dublin's most talented musicians. Big Sleep will play the Sound House, Dublin stage on May 21st. Grab your tickets here.
ROE, 'I Dare You'
Derry act ROE is back with her first single of 2022, following her collaboration with Ciaran Lavery on 'Too much for anyone' and 'Destroyer'. The acclaimed 21-year-old multi-instrumentalist has been making serious waves with her unique brand of self-styled 'grumpy electro pop'. Released via The Music Federation, 'I Dare You' is based on ROE's own experience of being a touring musician and the balancing act of enjoying these precious opportunities, whilst trying not to be overwhelmed with exhaustion.
"'I Dare You' is about all the unpredictable emotions that show up when spending days on end together on the road as musicians," ROE elaborates on her new single. "It's an incredibly testing side of this industry that fans don't get to see. The frustration and tears and uncontrollable laughter. Some days it's such a joy and other days all you want is to be back in your own bed. It's always worth it but it's not always easy."
Rosie Carney, 'dad'
Hampshire-born, Ireland-raised artist Carney is back with news of her second album i wanna feel happy, and has released new song 'dad' as the lead outing. The beautiful song is Carney's first new material since last summer's 'Party Dress', and is accompanied by a Wolf James-directed video starring Outlander and The Hobbit actor John Bell.
Advertisement
Carney says of the video, "I wanted to create the narrative of a young person journeying back to their authentic self after being trapped and lost within this loud world. It was emotional watching John relate to this and bring it to life. He choreographed the dance sequence himself and there wasn't an ounce of his mind and spirit that he held back. It's become a real testimony to our friendship."
Kean Kavanagh, 'Heart Attacks'
The Soft Boy Records co-founder is back with the follow up to 'Summer Nights' ahead of an Irish, UK and US tour. Portlaoise native Kavanagh firmly stepped into the limelight with previous singles 'Roll Over!' and 'EMMA' from his debut EP Dog Person. 'Heart Attacks' delivers a new personal perspective from the ever-churning mind of Kavanagh, alongside a quirky chord melody and a Kojaque-directed video.
"I really got into the song when I figured out it was about this man who is some sort of time traveller or loop victim; still don't know which," Kean explains of the single. "He's reliving something from his youth, by choice or otherwise. I called him Bill, anyway. I had the song finished three weeks before Bill Murray in Groundhog Day came into my head. Big shout to Sam (Karma Kid) and Ryan Hargadon on the keys."
John Gallen, 'Positive Attitude'
Taken from his forthcoming debut album 1970s, which lands on May 6th, Gallen's new single is produced by Grammy-nominated Billy Farrell. John is entering the music business at the age of 51, following a successful career in law and business. The multi-instrumentalist put on his software engineering hat to build a home music studio during Covid, and the rest is history. 'Positive Attitude' has audible nostalgic influences, with a contemporary pop edge. At its core, it's pure, funk-filled fun. The up-tempo debut single makes use of booming electric guitar, trumpets and a piano melody that doesn't quit.
Advertisement
Fizzy Orange, 'Oh Carling!'
The five-piece genre-blending Dublin band's first single of 2022 follows last year's brilliant offerings 'Wonder', 'Good Night & God Bless', 'Randy's Song' and 'Who's Yizzer Man?'. Recorded in January at Sonic Studios, Dublin, the track was produced by Dan Fox (Gilla Band) and mixed and mastered by Karl Barnes. It's heavily inspired by mid-2000s pop-rock tunes, XTC, R. Stevie Moore and the Beach Boys.
Speaking about the track, the band say: "'Oh Carling!' came about after a week-long recording session in County Leitrim in Ireland last May. We had originally set out to do a whole EP on an old Tascam four track we had. We got about eight tracks down during that session. Being in the middle of nowhere, we stocked up on cans before the trip there. Carling was on offer down the supermarket, questionable lager at best but we bought about 100 cans of it to keep us going for the week. Hence the title! They lasted about a day and we didn't even get our poxy promotional gold can. Tut Tut Carling marketing team."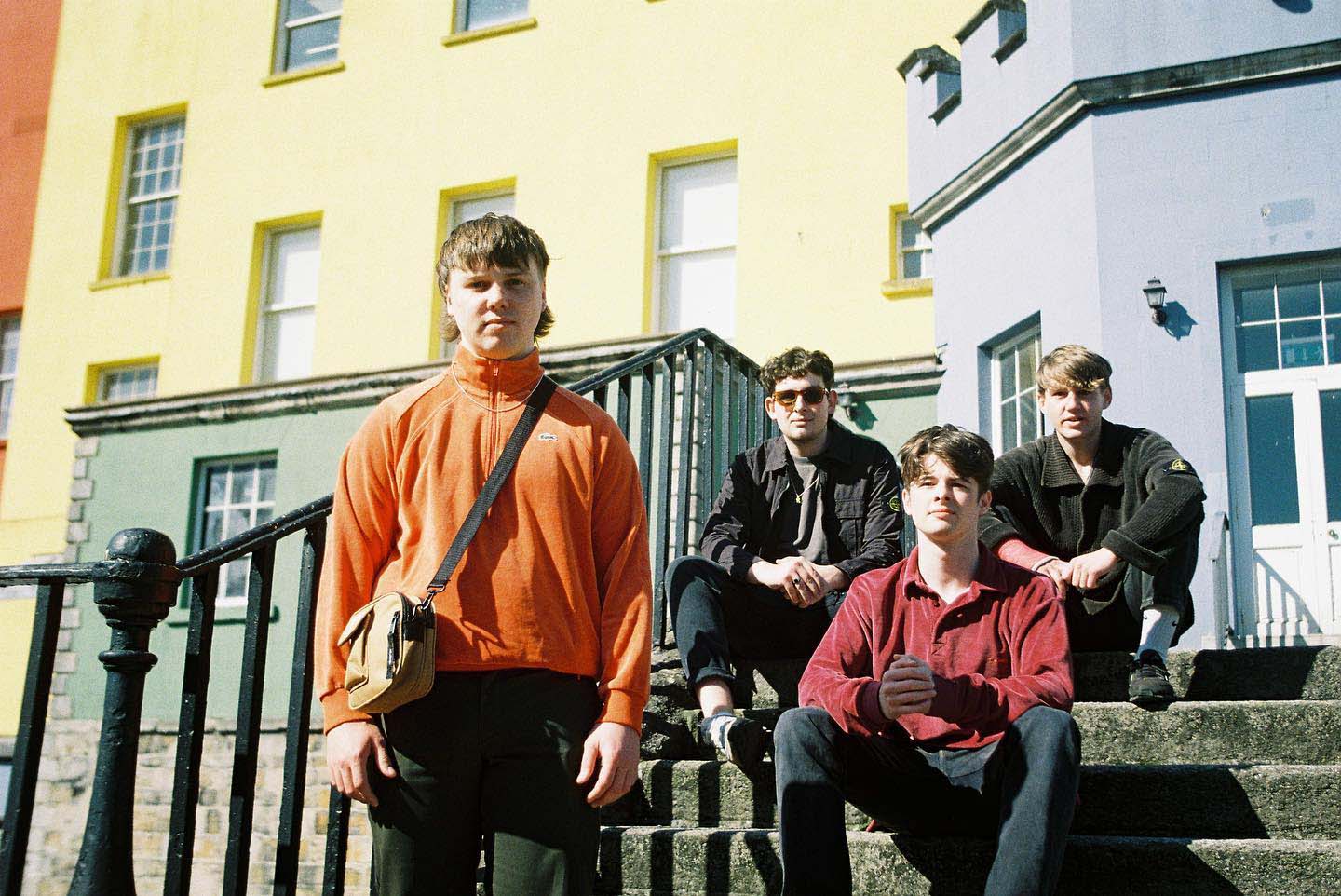 RÓGAN X ØMEGA, 'A-OK'
The alt hip-hop duo continue to thrill with a new 3-track release, Let's Try This Again Shall We?. The EP sees the long-time friends push the boundaries of their sound. Originally pursuing their own solo musical careers, the pair eventually began creating music together and this partnership sparked a run of singles - including 'Different With It' and 'Fashion Week'. 'A-OK' establishes the duo as one of the brightest Irish hip-hop acts, with lo-fi production and heavy-hitting bass beats. It hits effortlessly hard.
"These three records are an extension of how we were feeling at the time," the pair stated. "This internalised rage, anger and just overall sense of freedom of expression drove us to create these three records."
Advertisement
Maria Kelly x Paul Noonan, 'the sum of the in-between (postcards version)'
Irish folk rising star Maria Kelly has joined forced with Bell X1 and HousePlants act Paul Noonan on a reworking of her 2021 single 'The Sum of the In-Between' from her album of the same name. The new collaboration is part of her recently announced "Postcards In-between" project that sees the Dubliner on a tour of Ireland and the UK with other Irish creatives in an effort to cultivate self-compassion and mental health supports.
Kelly says of the track: "This track has always been about the power of vulnerability, and the strength that can be found in meeting yourself where you are, wherever you are. Paul has been a quiet champion of what I've been doing since I first met him." Noonan adds: "Maria has made her record grow new limbs by having other artists engage with the songs in various ways. I felt privileged to sing this song with her, written from a vulnerable and open-hearted place that I think a lot of people can relate to."
Tomike, 'Another Life'
A warm ethereal track from Dublin singer-songwriter Tomike, 'Another Life sees the rising R&B star meld smooth soulful vocals paired with bouncy, dreamy production. The track evokes a strong nostalgic feeling, while the song's lyrics highlight an honest vulnerable message about hoping to reunite with a special person in another lifetime. The new single was produced by UK Artist and BBC 1XTRA podcast producer Jack Suddaby. Tomike is set to release a project this year, with tracks like last December's Suddaby-produced offering 'Can't Find You', 'It's Like' and 'Another Life' giving us a taste of what to expect.
Wallis Bird, 'Aquarius'
Following the radio success of her single 'The Power of A Word', Berlin-based Meteor Award-winning artist Wallis Bird returns with a refreshing, intelligent new track: 'Aquarius'. It marks the third single to be taken from her seventh studio album, HANDS - out 27th May. A song about identity, constantly moving and questioning the authority of control, 'Aquarius' paints a bigger picture with its witty intellect and openness of political statement.
Advertisement
"The simple chorus is basically my own origin story, but the verse is about having the right to choose your own choices, pretty fundamental stuff: euthanasia, abortion and Ireland's Repeal the 8th movement, healthcare etc. These are really intricate things that became part of the big conversation about control and who controls what in life," says Wallis. Ultimately, "we can't choose where we were born, we can't choose our situation, we weren't asked to be born, it's just the way it is" as Bird so frankly puts it.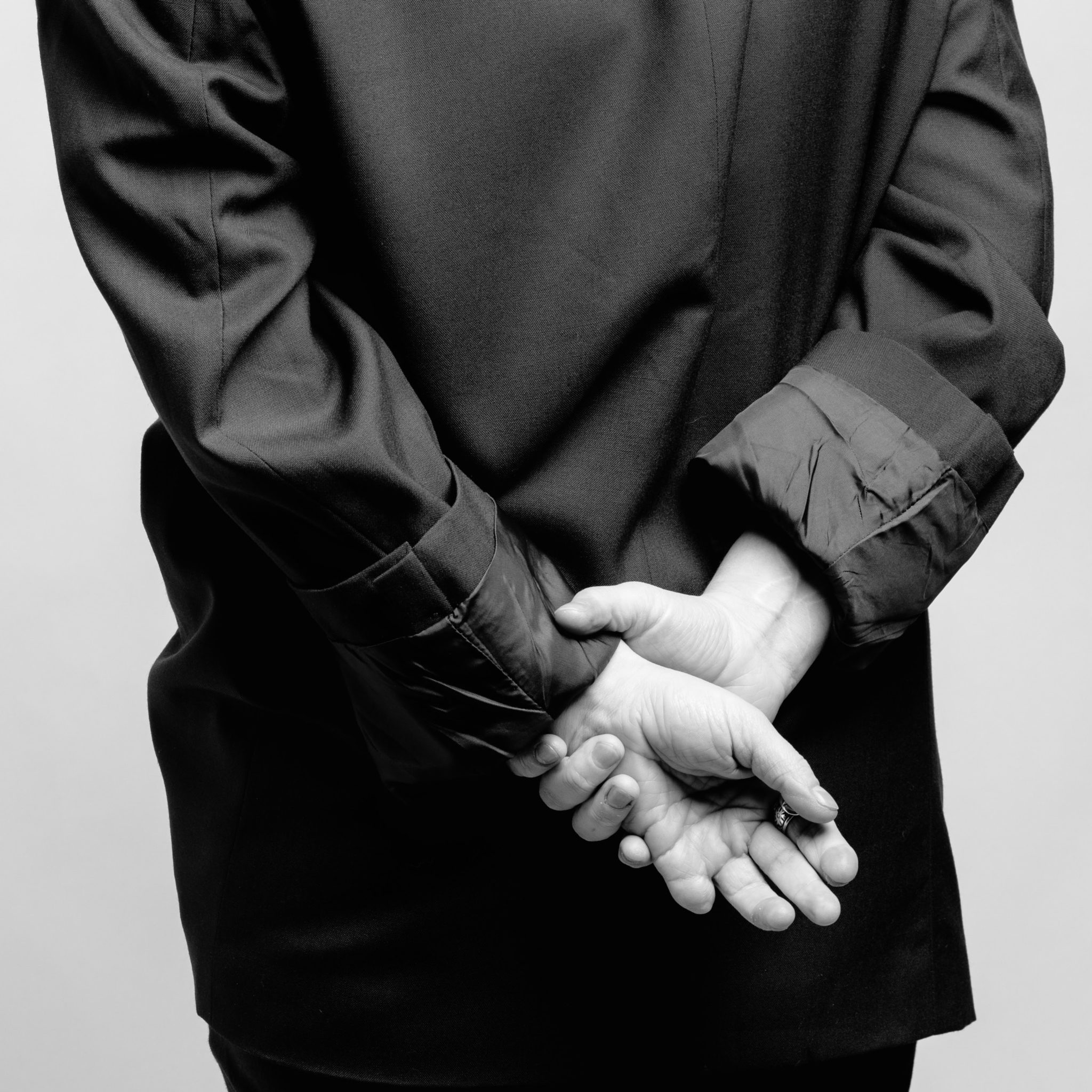 Badhands, 'First of the Day'
Award-winning composer, songwriter and multi-instrumentalist Daniel Fitzpatrick, aka Badhands, releases his second album Far Away today - drawing sonic comparisons to the likes of Nick Cave, Scott Walker and Lee Hazelwood and inspired by PJ Harvey. It's a 9-track reflection of uncertainty, and what it means to break free in one's life.'First of the Day' is a song that conjures images of a 'morning after'. The imagery is so vivid, you can almost taste the hair of the dog that offers sweet relief to the protagonist.
"'First of the Day' describes that experience of waking up in a state of disorientation at an ongoing party," says Badhands. "I wanted the music to build constantly throughout, matching the progression in the lyrics; trippy and tense at the start, then full of manic energy later on, with the song opening up and the band really cutting loose by the end of it."
Celaviedmai, 'People Issues'
The Galway hip-hop sensation has shared her EP Both Sides of the Story, with no nonsense track 'People Issues' easily a stand-out. The EP's outro looks at the barriers that Celaviedmai faces as a female rapper in Ireland, with clever lyrics and an experimental format. As her flow switches her target audience evolves: She goes from addressing her hip-hop counterparts about undermining her, to the music industry for using her as their token black girl. The song ends with assuring everyone, that despite the challenges, she will rise above the negativity and continue to do what she does best.
Advertisement
The Collision., 'Weightless'
Written by Ciaran, the four-piece band's new single 'Weightless' explores the excitement of standing on the precipice of love and the apprehension that stops you from falling over. The Offaly natives tried to capture that sense of anxiety you go through when you're seeing someone and you don't know how it will turn out. The Collision. are set to release their debut EP, Latent Pulse, later this year. It features five new tracks produced by the group themselves, including two singles 'Weightless' and 'Baby in Winter'.
"Making the video for 'Weightless' was good craic but I had to roar the lyrics in the Botanic Gardens, which was fairly awkward," said Ciaran. "When listening to 'Weightless'," said Diarmuid, "you realise that nothing else matters in the world, only love."
ORLA, 'Carry Myself'
Fresh from supporting Irish band Royseven at main stage Whelan's, new single 'Carry Myself' sees her working once again with producer Alex O'Keeffe. The track showcases a new level to Belgium-born, Dublin-based act ORLA's lyricism, vocal ability and further solidifies her place as an artist to watch for 2022.
"Carry Myself is a song I wrote after a relationship had come to an end," ORLA explains. "It's about realising that even though you once adored this person so much of what you believed about them was not true. Without them, you start to see qualities in yourself that you had missed. Essentially, it's a celebration of yourself and knowing that sometimes you are better on your own."
Advertisement
Síomha, 'FLY!'
Sultry new tune 'FLY!' from the Clare native is built from a light guitar melody with piano chords to back up Síomha's jazz-infused pop vocals. The new single follows previous track 'Spéir Rua', lifted from her forthcoming album Infinite Space. The new album was recorded in Ann Arbor, Michigan, and produced by Grammy nominated Tyler Duncan (Carly Rae Jepsen/ Theo Katzman). Síomha ran a crowdfunding campaign at the end of 2018 to help raise funds for the record. Limerick native Martin Atkinson Borrull is Síomha's long term musical collaborator.
"'FLY!' is a song about the freedom that comes from within. It's bright, light, feathery and melty all at once," the musician explains.
Really Good Time, 'Afternoon Tea'
The relatively new band iis made up of former members of Dublin band Beach/Fat Pablo and electronic producer Diolmhain Ingram Roche, AKA Wastefellow. Self-dubbed "Dublin's hottest post-crunk apré-garde super group", the outfit's new track has elements of Gilla Band's pure guitar wall-noise anarchy, with tongue-in-cheek lyrics to boot. It follows October's 'Best Medicine', a mix of Pixies' early stuff and LCD Soundsystem. The band say scorching alternative-rock number 'Afternoon Tea' is "a passive aggressive ode to receiving unwelcome guests, which opens the door with a fixed grins and depth charges of bass before racing to an explosive chest pounding finish. "Don't touch the good cups!"
Seba Safe, 'Oscars'
Dublin songwriter Micheal D'Alton is a force to be reckoned with, with his delicate acoustic-informed tracks and raw brand of storytelling lyricism. It marks the first track from his upcoming EP, Before I Remember You. "So load and aim your love now to blow/My mind or shoot my heart out/My face in the crowd/Sometimes I sit and worry/About you and pray that you don't/Lose the way you view me now/Or this world under clouds," he croons, elegantly. It's a beautiful, graceful song that deserves to be amplified on every platform for the way it makes us feel contemplative - as all Seba Safe's tunes have the capacity to do.
Advertisement
Listen to the playlist in full below: