Listen to some of our favourite new Irish releases of the week below!
Fräulein, 'Big Cool'
The Northern Irish/Dutch duo have released a third compelling track from their upcoming second EP Pedestal (out June 30th via Submarine Cat Records). 'Big Cool' continues their 90s-flavoured alt-rock journey, following on from 'Pet' and 'Brand New'. Opening with a brooding guitar riff and lo-fi percussion, the raw grunge of their live sound is captured effortlessly alongside Fräulein's producer Ali Chant (Yard Act, Sorry, Soccer Mommy).
"I'm built up like a brick / I'm big cool / My eyes wide to the sky / Looking at the moon," Joni Samuels sings before the cathartic screams take up space in the chorus. "Big Cool is meant to be a bit of a 'fuck you', a 'fake it 'til you make it' song. It's kind of a mantra, not meant to be taken seriously, but ironically when I play this song, I do feel really confident. It's fun to scream," Samuels explains.
1000 Beasts feat. Paco Versailles, 'Tranquilo'
Cork's Cian Sweeney (aka 1000 Beasts) has shared the fourth single from his upcoming sophomore album, tapping LA-based act Paco Versailles - who include Ryan Merchant from Capital Cities - for the summer groover. Brimming with warm, Latin-inspired beats and a smooth bassline, the bilingual track will have you itching to move your body. "Halfway home, feel the breeze / All I needed was your sweet release / Secret paradise / Trade winds and moonlights / Only one desire / You keep my mind right."
Advertisement
Sweeney's forthcoming album, due to land in the winter, features collaborations with artists like Jafaris, Tomike, DeCarterat, Rachel Mae Hannon and more. Previous singles include 'Brigitte Bardot' (feat. Malaki) and 'Reflections' with Rosie P.
HAVVK, 'Daylight Robbery'
Warped guitar fuzz and a pounding drum beat are the riotous foundations of Julie Hawk's ethereal, raw vocals on the band's new single, out earlier this week via VETA Records. Ever-evolving alt-rockers HAVVK embrace the grit and edginess of their explosive new sound. "They say daylight robbery is good for business / Nothing stands between us and the perfect witness," Julie chants on the bridge. The fast-paced track builds to a mighty crescendo, simultaneously bleeding catharsis and claustrophobia.
'Daylight Robbery' explores the expectations we face after exiting the comfort of our homes and how those societal expectations infringe on our feelings of safety — especially for women and gender non-conforming people. Frontperson Julie Hawk challenges the norms around women's appearance in particular: "But we are creatures / That you tore from pictures."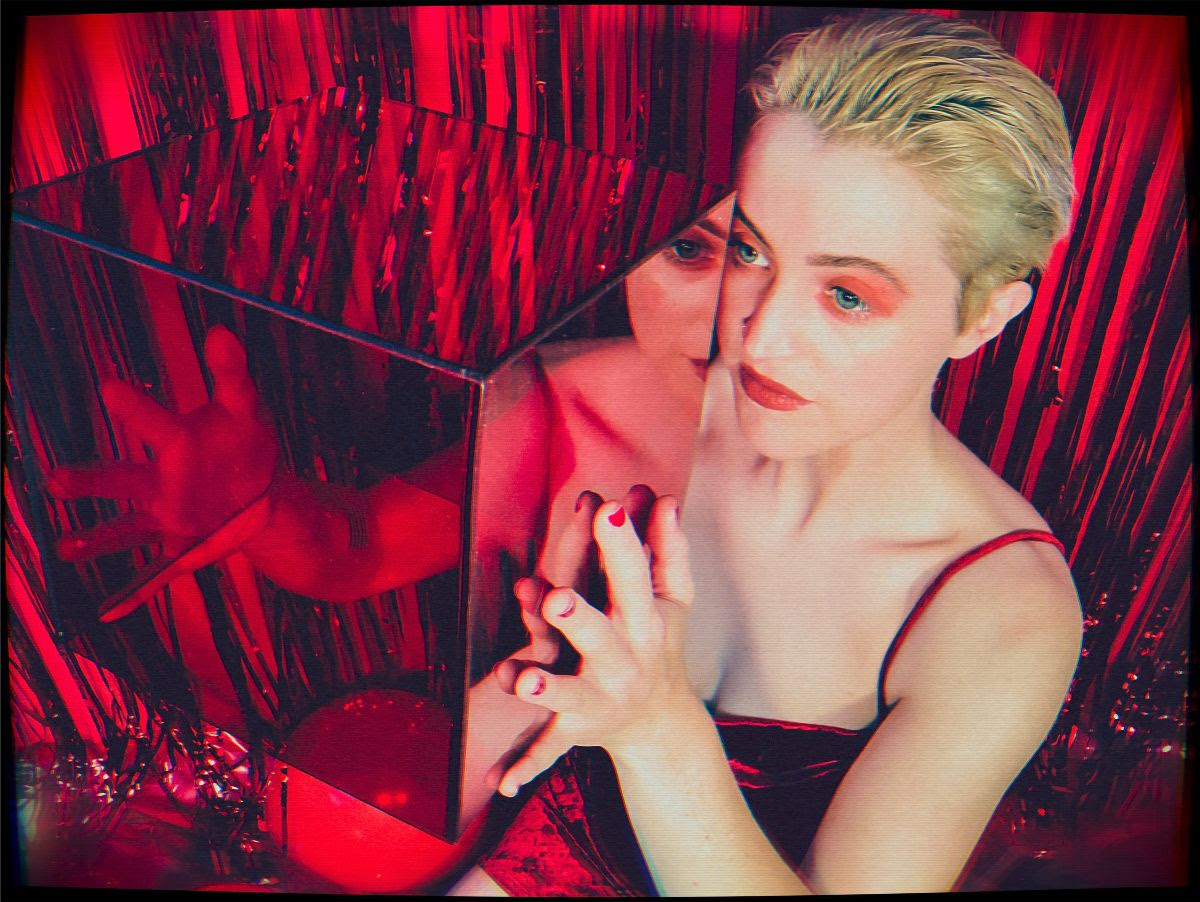 Apostle, 'Stars'
Dublin based act Apostle is storming up to No.5 on the iTunes Irish Dance Charts with his electronic debut single 'Stars', featuring the vocals of US-based artist RjDjR. Earning its debut spin on RTE 2fm, the track has swiftly found its way onto the sync playlists of radio stations around Ireland. The magnetic video sees Apostle team up with German visual arts-animator, SoundFaenger. 'Stars' gets off to an infectious start, building in pace with twinkling synths and a booming bassline before releasing a crescendo-like dance chorus.
Advertisement
S.P.Q.R feat. Lea Heart, 'Hypnotic State'
Kildare singer Lea Heart has put her saccharine vocals on an old but gold dance track, out today via Dec Pierce's new 95 Records project with Rubyworks. The Pulse FM and Today FM radio DJ behind Block Rockin Beats had a goal of revisiting a track he's has long cherished. 'Hypnotic State' by Italian producers S.P.Q.R. first saw the light of day on an obscure Irish label in 1993. Its reputation as an undisputed hands-in-the-air trance anthem has grown over the years, with Pierce persuading the original track producer Federico Di Giambattista, to remaster the single in the studio. Retooled with Irish vocals, it's back to life with a vengeance.
Jack O'Rourke, 'Uaigneas'
The second in a series of reworks by Irish musician sees Jack O'Rourke release a contemplative folk rendition of Brendan Behan's poem 'Uaigneas' today. The Irish language track was composed during Jack's residency at Centre Culturel Irlandaise, inspired by traditional and Sean nós. Melodically, there are nods to Ravel and Debussy and also contemporary influences like Kate Bush, The National, Radiohead and Irish contemporaries Lankum. Featuring cello and fiddle on strings, vocal harmonies, electric guitar and more; the rich 'Uaigneas' showcases Cork artist Jack O'Rourke's dedication to texture and lyrical meaning.
Rebel Phoenix, 'Portraits'
The Dublin artist's vibrant new single opens the doors to his 11-track upcoming new album, Museum. Written during a pivotal time in his life, 'Portraits' was inspired by difficult days that can only be made better by reflecting on how far we've come. According to Rebel Phoenix firmly believes that "acting as your own source of inspiration is an extremely helpful tool to develop both personally and creatively". Laced with slick affirmations and topped with a catchy, call-and-response hook, 'Portraits' is an uplifting banger that's sure to illicit pure joy. The track is accompanied by a music video shot on location in New York.
Advertisement
Melina Malone, 'Lovers Sunday'
Having already teamed up with the likes of Mango X Mathman, Rebel Phoenix, Zaska, and Booka Brass; rising alt R&B powerhouse Melina Malone is dropping the first track from her forthcoming debut album today. The Dubliner has delivered a sensual, chilled jam - ready for the airwaves as an instant earworm. Malone is hosting a single launch gig at Crowbar Terrace in Temple Bar, Dublin tonight with DJ Adam Shanahan on warm up.
"Sunday for me has always been a day for love and reciprocity, of healing and rest," Melina offers of the sleek, empowering track's origins. "This track embodies all of those feelings for me. It's sensual, dreamy, woozy. The single tells a story of two twin flames meeting (maybe for the first time, maybe for the 100th) on the Saturday night before, and how they came to be together on Sunday."
Sloucho, TM'D My DM'S
The Dublin electronic producer explores loneliness and isolation in a hyper-connected world on his new track. Building on the back of previous singles 'Memory Walk' and 'Everything'; 'TM'D My DM'S' shows off the talent's dexterous beats and immersive synths. The incredible video is made up of around 3,500 photos that have been stitched together in the same vein as Navy Blue's Timberwolves visuals.
Micah, 'Replace Me'
Advertisement
Micah ready reach new heights with her second release of 2023. Working with LA producer Killian Cruiser (Sony/Interscope, X Factor) and German based Christoph 'Hadl' Hassel (Sony, BMG, Universal, Warner), Micah has carved out a sound reminiscent of Tove Lo, Loreen, Halsey and Fletcher. The single traces the need to leave a "situationship" in the same vein as quitting a toxic habit or addiction.
"Basically, this person was trying to work through their issues through me rather than deal with them head on," Micah notes. "Don't get me wrong - everyone is free to live their life but when it becomes a problem where you damage your relationships around you, well that's a different story. I can't save you from your destructive tendencies. I learned the hard way to protect my own fire and energy."
Lucy Gaffney, 'Daydream in Tokyo'
Establishing her continued presence after 2022's Easy Come Easy Go EP, Irish musician Lucy Gaffney is back with a country-pop-leaning new single. Armed with a voice that's been described as "celestial" by Liam Gallagher, the Belfast singer-songwriter was tipped as one of our 'Hot For 2021' Irish acts two years ago. Euphoric and hopeful, 'Daydream in Tokyo' is as wistful as it is catchy. It's about staying in a sort of glorified dreamworld with the right company: "Don't wake me up until the credits roll and the seats have all gone cold / Don't wake me up until the journey's done, 'cause my stop's the last to call." Gaffney was based in Liverpool in recent years – working in the city's iconic Parr Street Studios with James Skelly on her first two singles. She's still got that sleek production and gleaming voice for storytelling that captured the attention of tastemakers back in 2020.
Moncrieff, 'Young Men'
Back with his Highways & Hurricanes EP, 'Young Men' traces the difficulties young men face while grappling with their emotions - unable to express themselves and instead turning to substances for aid. Describing self-destructive tendencies and toxic masculinity, Moncrieff tells the story of one boy in particular, hailing from small town Ireland. With a driving drum beat and warm acoustic guitar melodies, the Choice Music Prize 'Song of the Year' winner and Waterford singer-songwriter's vocals sound strong and earnest.
"We never learned how to slow down, like all the boys in my hometown / We grew up on a comedown / And we drank cheap cider at high tide, but he moved on to the white line / Using up all of his lifelines, Moncrieff opens the vulnerable track. "We're terrified to talk about ourselves..."
Advertisement
Prozak, 'Like This'
The producer already dropped his Ras EP earlier this year, but he's giving us more garage bangers to move to already. 'Like This' arrives alongside 'Shine' and a Sharda remix of the aforementioned single, melding woozy flourishes with compelling beat selections for an exhilarating anthem. DJ Zac Curtis, aka Prozak, started making music over lockdown in Dublin and released his debut EP, Make Me Feel, in 2021. Since then, he has amassed a solid following, leading to his second EP, Holy Spirit, last year. The prolific talent is gaining recognition outside of his native Ireland, and for good reason. 'Like This' is another weapon in his electronic arsenal, but catch his production work and keys/synths for Loraine Club. A man of many instruments and talents, he may have studied music production but don't limit him to just one genre.
Tyvion Valentine, 'Baby'
The Irish DJ and producer has built up quite a name for himself in recent years for his knack for staying loyal to his own soundscapes while adding his own take to the work of artists of all kinds. Having performed at festivals like Otherside in Slane and passionate DIY event Fuinneamh, his fanbase has steadily grown as a result. Having unveiled his Essence and Understand EPs in 2021, this year has already seen him drop singles 'OLAY', 'Know' and 'Intertia'. New offering 'Baby' creates an immersive, almost ambient atmosphere with a steady, flickering beat and shimmering electronic flourishes while building to a beautiful crescendo. Tyvion Valentine can boast releases on Plain Sailing, Plaza, W&O Street Tracks, Zone Focus - while nabbing well-earned support slots for salute, Mall Grab, X-Club, Skin On Skin and Effy. The Dublin-based instrumentalist fuses influences from breaks, house and garage to create a stunning result.
Sasha Samara, 'Sobering Up'
Advertisement
'Sobering Up' flaunts gorgeous, soul/pop vocals with a supremely catchy melody. "I need a 12 step programme for getting over you / I let you back into my life but I want rid of you / You tempt by like the devil, but my desert days are done / You'll get by without me, I know you'll have your fun," sasha opens on the indie-pop track, tracing the "poison" of a recent romantic connection she wants gone from her life. Coating her music in an endearing honesty, she threads together observations and exclamations that are underlined by a thrilling specificity. Think the vocals of Hayley Williams mixed with the clarity of Maggie Rogers. With support from PRSF funded 'Scratch My Progress' program, and a Northern Irish Music Prize for Best New Artist in 2020, Sasha has been cultivating her debut EP Why Am I Still Here, I Never Learn (out today).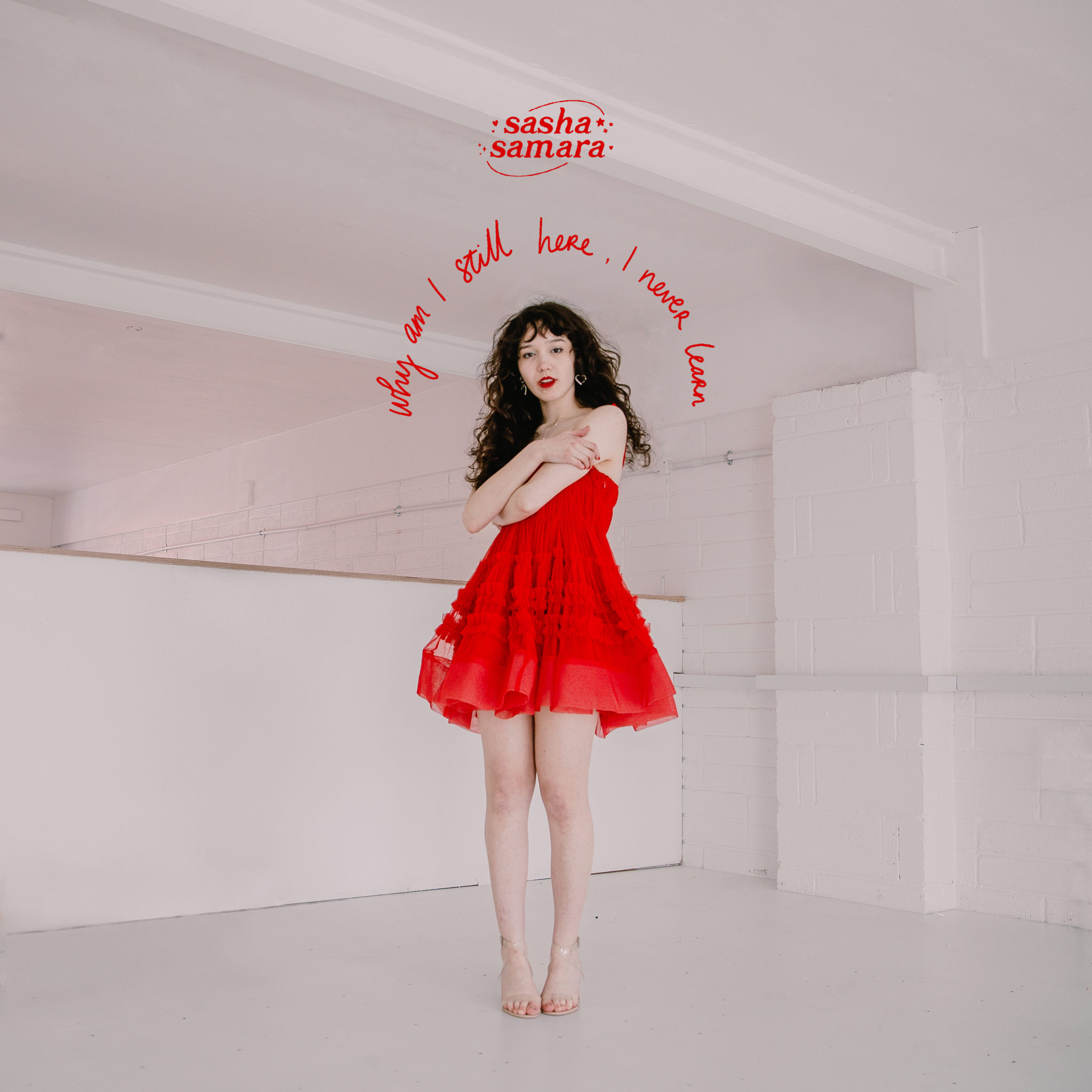 Sorcha Durham, 'All I Wanted'
Featuring 'Fireside' and 'Heart and Soul', the Kerrywoman's new EP's title track is an easy standout. Opening with glimmering synths and elegant piano melodies, her angelic vocals kick in: "When the moon in shining bright on a low tide / You can take me to your place that I can't find / In the back of my mind." She's searching for something meaningful, exploring through the lyrics and electro-pop soundscapes. "When my chest is feeling tight, it blows my mind / I'm happy I'm lonely." The former Walking On Cars frontwoman effortlessly shows off her gossamer voice over pensive piano and experimental elements throughout the four tracks.
"It feels so good to be releasing music on my own," Sorcha says of her debut EP. "There's a huge sense of achievement in that. It's been a journey to get here and I think that's reflected in the songs. This EP is a snapshot of my life at a certain time. Touching on feelings of hope and despair through fear and strength. It was a labour of love and I'm very proud of it."
D. Cullen, 'Warm'
Taken from his acclaimed debut album Sing My Story, Tell My Song - released last September - it's time to release 'Warm' for the airwaves. Kicking off with down-tempo piano chords, every note and lyric is steeped in emotion. D. Cullen takes firm notes from the great songwriters embedded in his DNA. "Every time I feel alone, you hold me through the night, you hold me 'til it's gone / You're always there to bring me home / You're keeping me alive, you're keeping me warm," he sings, describing the privilege of loving his partner. Alongside 'Warm' comes an exclusive B-Side, a cover of The Blue Nile's 'Tinseltown in The Rain' recorded live at the Whale Theatre earlier this year.
Advertisement
"'Warm' was the last song I wrote for the album, written about a week before the final recording sessions, and is possibly my favourite on the whole record. Ivan Jackman did the most beautiful production job on this song, and the lyrics written for my fiancee Sinead mean the world to me," the musician offers.
Static Vision, 'I Got Her Number'
Led by Cian O'Dowd (Guitar, Vocals) brother Tom O' Dowd (Bass) and Toby Shane (Drums); the Limerick trio have unleashed a memorable rock track for those fantasising about getting the girl of your dreams. For fans of Nirvana, Sex Pistols and Pixies, 'I Got Her Number' is all catchy hooks, distinctive vocals, driving guitars and energetic drum fills. Their New Beginnings EP is racking up streams, fast. 'I Got Her Number' was written by Cian when he was just 17. The song bursts with an almost uncontrollable energy which paints a picture of that specific, youthful feeling of getting a girl's digits who's way out of your league.
"I left the song there for years without ever playing it again but every now and then the melody of the chorus would come back into my head so I knew I had to do something with it," O'Dowd recalls. "It's a song that gives me a lot of nostalgia as being a teenager back in the day getting a girl's number was the best thing in the world. I miss that feeling. As you get older (being 26 now) it's weird as that exciting feeling gets replaced by how much you can get off your groceries using a voucher card instead."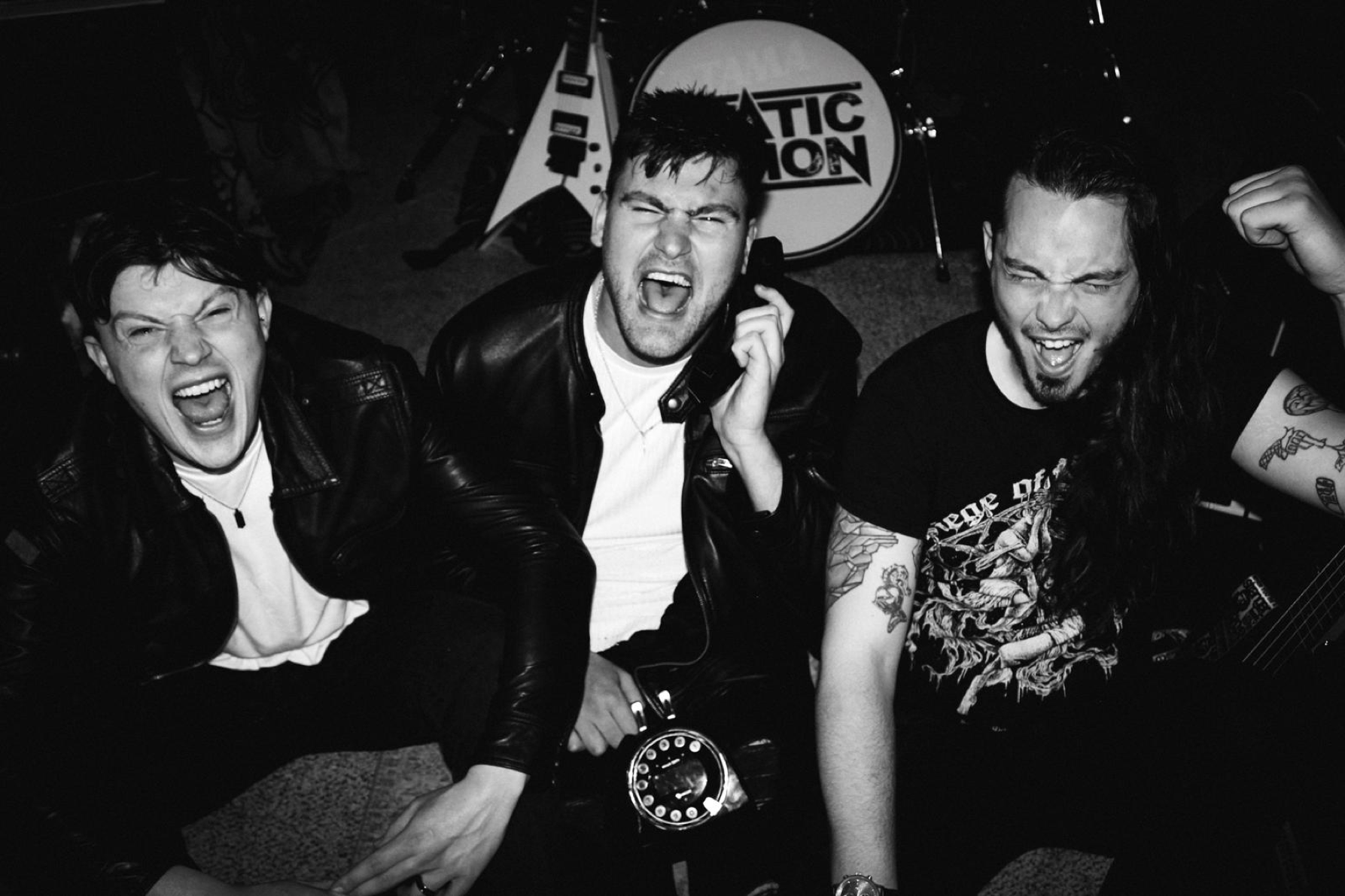 Bright Falls, 'I'm Afraid'
The Thurles, Tipperary band are back with a new slice from their debut record Dusk. Reminiscent of the guitar-orientated indie sound of Johnny Marr and Sam Fender - plus the spirit of Disintegration-era The Cure - 'I'm Afraid' features plenty of dreamlike narratives and cascading synths for texture. The single itself is about the fear of change, Eddie McCormack says. "This is a character who wants to reclaim their youth, 'I was so innocent as a child, I thought everything before me was in black and white'. We see a character here who completely retreats from one of life's great unpleasantries, unexpected change". Concept record Dusk focuses on a protagonist who must process the dissolution of their marriage, and signifies the downward spiral of the hero's journey. Produced by Martin Quinn and Eddie at JAM Studios in Kells, the song serves as a moment of paranoia and self-loathing for the character as their whole outlook on life becomes distorted.
Advertisement
Jessica Brett, 'I'll Come Back Better'
Much as the song title describes, the 25-year-old Tipperary singer-songwriter is dusting herself off and getting back on the horse with her new single. Produced by TikTok sensation Robert Grace, the pop-driven single nods to the likes of Taylor Swift and Olivia Rodrigo. Having begun penning tracks at the age of 12 and performing at the Helix and National Concert Hall, Jessica's a natural performer on the follow up to fellow 2023 single 'Just My Type'. "You can tell I've been going through hell and you like it," she opens. "No, I couldn't hide it / Under your spell, yeah you got me so well, I couldn't fight it." Ain't no wrath like a woman scorned, she declares on the fuck you anthem.
"I really wanted to create a track celebrating female empowerment," Brett muses. "I think it's so important to know your self worth so I wrote 'I'll come back better' about when life puts hurdles in the way and things don't work out how you initially wanted them to that you can pivot, dust yourself off and come back better than before."
Feather Beds, 'Visible Lines'
The solo project of Dublin-born, London-based artist/producer Michael Orange, Feather Beds has released new album Softer Measures today via Strange Brew. Marking his first full-length record since 2017, the LP explores questions about the fragility of memory and cognitive ability, as well as how much we take them for granted. Experimental track 'Visible Lines' is illustrated by Orange as "Americana on ketamine" (lol). With the help of Mike Liffey on synth and additional guitar, Orange jumps between different time signatures, layering slide guitar and vocal harmonies to create a heady, disconcerting soundscape. Altogether brooding and fuzzy, the lofi wall of noise is all-consuming.
Advertisement
Paddy Dennehy, 'Bathroom Light'
The Limerick folk singer-songwriter's vocals are intensely moving throughout his stunning new album, Love and Be Brave (out today). "When you close your eyes, do you see another man? Was I ever him? / We're too old to fall in love again, and I'm afraid to try / No, I don't want to," he croons on 'Bathroom Light', with poignant strings and a gentle piano melodies supporting his heartfelt lyrics. You can really feel the catharsis Dennehy feels when exploring the pain and joy of love in all its forms, with music giving him the gift of being able to escape his own thoughts. The result was an incredible album, harking to icons like Nick Cave, Randy Newman, Tom Waits and Cork musician Mick Flannery.
"The great driving force behind this album was the slow realisation on my part that love is not a given thing in this world," Paddy remarks. "Whether it be your family, friend or partner, it is something that you have to put yourself on the line for. That meant to me that you need to be vulnerable to the ones you love. They have the capacity to bring such great joy into your life, but also sorrow. As fraught with danger as love can be, the risks are worth the rewards, and the pain that comes with caring for someone, can be a reminder of how much you love them."
Cormac O'Caoimh, 'Where The World Begins'
The Irish singer-songwriter has unveiled the title track from album, due be released in October - dealing with themes of autism, parenthood and love. In a definitive U-turn from previous singles, the lush 'Where The World Begins' has numerous key changes and explores alternative genres to his usual format. Starting off slow, it grows into a passionate sonic declaration of his talent. Evoking the vocals of Villagers' Conor O'Brien, 'Where The World Begins' features vocals from Aoife Regan - plus drums and bass from the great Martin Leahy. The otherworldly, cinematic single follows 2023 tracks 'Believe (If You Feel)' and 'My Little Buddha'. Catch his first Dublin gig in four years will take place at the Cherrytree Pub in Walkinstown on June 10th, after he plays Cork's Harbour Lights on June 2nd.
Sarah Hickey, 'Doesn't Fit'
Noting influences like Joni Mitchell, Warren Zevon and Jeff Buckley, the Cork singer-songwriter is kicking off the debut album campaign with new single 'Doesn't Fit'. Off the bat, the track underlies her sombre, introspective vocals with gentle, acoustic chords and a mellow electric guitar line. Harnessing the vocals as the foundations, the instrumentation follows with evocative and steady drums. The instrumentation grows to a satisfying conclusion, all held together by Sarah. Having released her debut single 'Hollow' in 2018, she progressed with 2021 and 2022 offerings like 'Free' and 'Looking for Trouble'. A natural performer, we're excited to see what her debut album brings.
Advertisement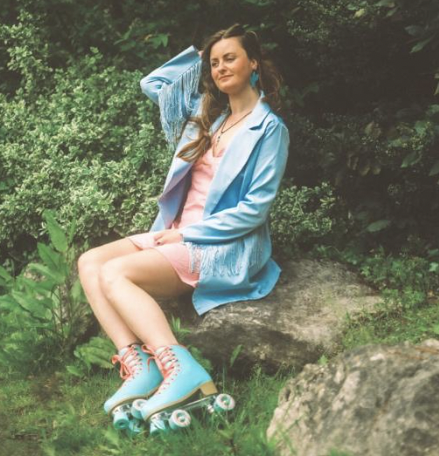 Lisa Murray, 'Blue Eyes'
The cut from her Empty Heart EP, out today, emphasises Murray's talent for self-production as well as diaristic songwriting. "You think you know me, but you don't / I haven't even saved your number to my phone / Well baby darling, you're better off being alone / 'Cause I'll get up and go, as soon as your feelings show," she starts, exploring emotional unavailability and keeping a wall up around yourself when a relationship is timed. Ready to pack up her stuff and go at a mere moment, the subject refuses to let the person she's seeing into her inner world. Inspired by Fleetwood Mac, First Aid Kit and Taylor Swift, her hard work has definitely paid off on Lisa's new project.
"I've been writing songs since I was 11 years old, so when it came to deciding on a collection of songs to package together as an EP, there was a lot of choice," Murray comments. "This EP is a collection of five songs that were written at various points in my life, dealing with my experience of heartbreak, relationships and womanhood. Heartbreak and emptiness are the needles that thread through the entire EP, so I decided to name the EP Empty Heart."
David ofmg, 'it all remains the same again'
Dublin-based dream/pop and emo-driven act David ofmg has unveiled another number from his debut EP for what it's worth - due for release on June 23rd after previous singles 'note to myself" and 'city'. Influenced by The Japanese House, The Cure, Pixies and more, the session musician-turned-solo artist harnesses an emotional undercurrent in every song he writes. 'it all remains the same again' is centred around a sense of deep melancholy at the monotony of everyday life.
"It's about those times where no matter how much work you put into everything, life still remains as miserable and mundane as ever," the musician tells Hot Press. "I wrote the song when I was going through the motions in a cake manufacturing factory. I would be mixing flour and sugar in mixing bowls singing the chorus to myself over and over. It's a phrase I would say to myself constantly when the same problem keeps arising."
Advertisement
The Decades, 'Overwhelming'
The Wicklow indie-rockers released their debut single 'Electricity' in 2020, followed by 'Fool's Gold' the following year. Having been quiet since then, 'Overwhelming' is a welcome return that echoes The Coronas, Mumford & Sons, Inhaler and Blossoms. The track tells the tale of feeling trapped or out of your depth in a new relationship, when things are moving too quickly. Itching to run away from your fears, 'Overwhelming' blends delicate acoustics with tightly locked drums and bass which gives the basis for the passionate vocals that tells the song's story. With a fiercely memorable chorus, it's got nostalgic indie guitar riffs that echo Bruce Springsteen's classic 'Born To Run'. The song was recorded in Dublin's iconic Windmill Lane studios. The band's first two singles made it to No. 1 on the Irish iTunes charts, so let's see how 'Overwhelming' fares.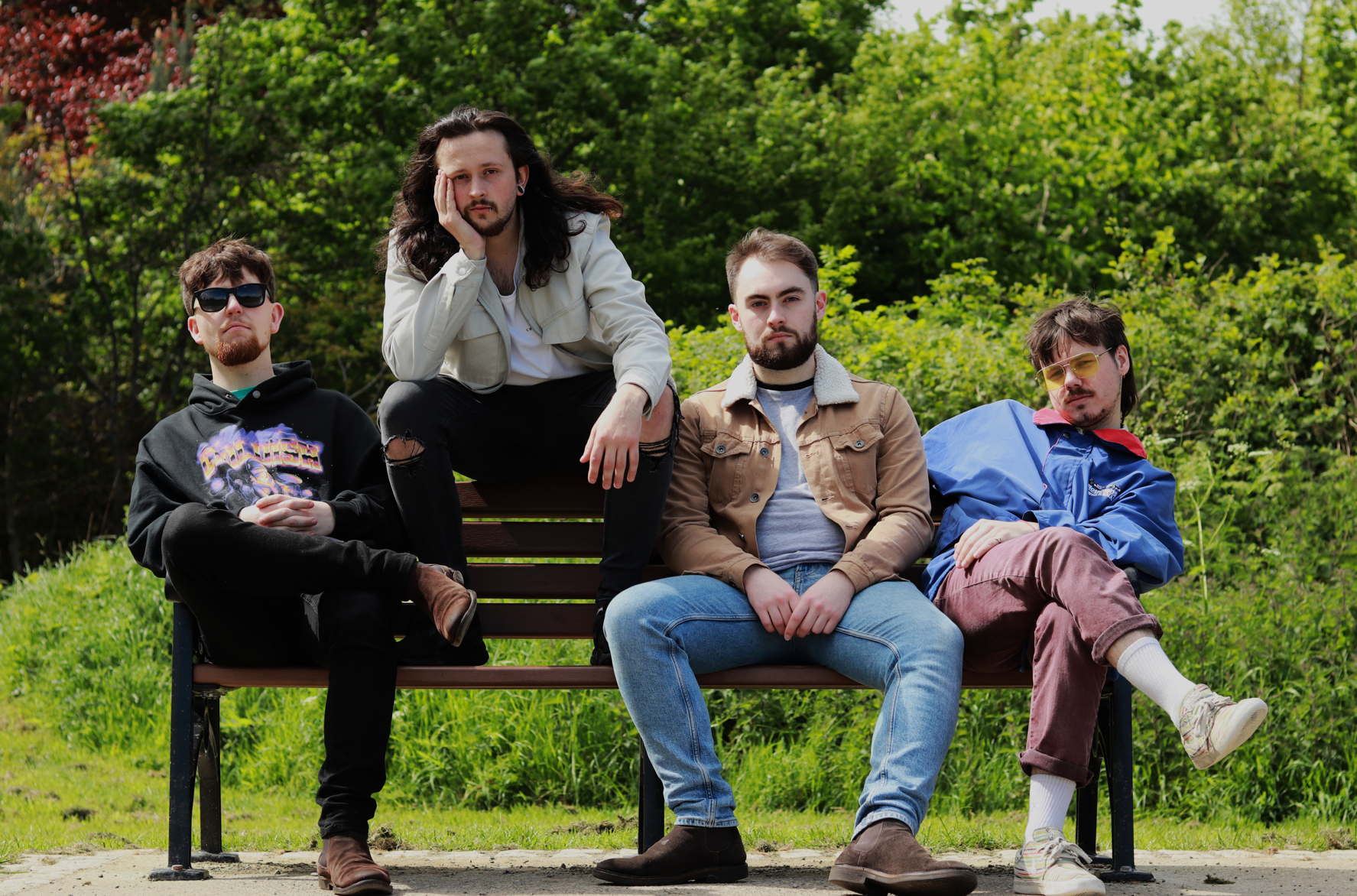 Sraddha, 'It's Enough (It's Alright)'
24 year old Dublin-based artist Sraddha (Brendan Wade) has shared an electro pop single in the form of self-produced 'It's Enough (It's Alright)' today. Opening with a wall of graceful, freeing synths before a percussion beat kicks in, the track evokes a similar feeling of nostalgia and introspection to the tunes of Caribou. Inspired by icons like Kelly Lee Owens, Vegyn, Beach House and Westerman, Sraddha's slick vocals and infectious choice of electronic flourishes allow him to stand out from the crowd. "So tell me it's enough, it's enough, it's enough...." Whipping up a storm until the fourth minute when it comes to a head in epic form, Sradda's introduction to the scene is undeniably strong. Hopefully we'll be seeing plenty more of the young talent - he's got his foot in the door with ease. Think Metronomy, Jai Paul, TWEAKS and Ross From Friends but with his own style.
Caoilian Sherlock, 'The Wheels Come Off'
As Will Russell wrote in today's Teenage Jesus album review, "'The Wheels Come Off', Caoilian Sherlock – sounding not unlike Lemonhead main man Evan Dando – asks, 'You say you have nine lives, which one are you going to do?' It's a pertinent question, one which Sherlock, who has worn more than a few hats – potato picker, flea market huckster, Harry Potter character actor – is more than qualified to answer. 'The Wheels Come Off' distills vintage lo-fi Americana, its languid lead solo and drowsy vocal breezing summer." Combining elements of psychedelic indie rock with impactful and insightful pop music, the country-leaning opener also plays with throwback synths, brass sections and Nashville vocals which bleed yearning and authentic narration. "I can't catch up standing still/ I keep moving 'til the wheels come off...chasing you."
Advertisement
Steven Falvey, 'A Thousand Reasons'
The Cork musician's debut single is self-described as "a true reflection of what it feels like at that very moment you realise that your relationship is over." A pop-rock gem at its core, 'A Thousand Reasons' embodies a timeless quality, harking back to his inspirations: John Mayer, Elton John, James Taylor, Eagles, Paul Simon and The Beatles. Beginning as a sparse tune that centres around dedicated storytelling, the single gains momentum and substance until the big, emotional finale. Packed with metaphors and vivid imagery of heartbreak, there's a passion for the creative process at the fore. Primarily considered as a vocalist, accompanied by an acoustic guitar, Falvey has dipped in and out of all types of environments in the music world. Between busking, solo/duo gigs, and full band ensembles, Steven has established himself as a performer to watch.
Underachiever, 'Angry Banger'
Tony McLoughlin (uber-talented mandolin player for Junior Brother, no less) has teamed up with Sinead White and Chris Barry on his new Underachiever single. Having burst into the industry under the moniker in 2019 with the EP The Unsupervised Male.Left To His Own Devices.Will Eat Himself - followed by 2022 singles 'lost and found' and 'I had no choice', 2023 is a fresh start for Tony, in a way. 'Angry Banger' opens with a compelling drum beat before layered, warped vocals enter the fray. "I hear you're talking to somebody I do not know / And I never thought that I'd be this way," he belts before otherworldly, screeching guitar fuzz forges a hypnotic energy. Blending psychedelic elements of rock with an almost sci-fi ambience, 'Angry Banger' is playful, freeing but - most of all - encourages someone to "get in the sea". All the ingredients of a fine tune, we say.
Sick Love, 'Sucka'
Advertisement
We haven't heard from the explosive band since they're strong EP Baby, It's You back in 2020. The rock quartet are bringing their usual in-your-face attitude and Royal Blood-esque mammoth guitar riffs on their comeback track. The four-piece have made huge gains since their 2018 debut single 'Are You Ready'. "You're living rent free in the back seat of my mind...Need validation, I know the truth / getting real aggravated, I'm on the move it / Can you see it? I need it / Big deal brother, get real, you're a sucka". Sick Love rose from the ashes of former band Sub Motion that relentlessly worked through changing line-ups and sounds that crafted a name for themselves following a number of successful self-released tracks and a series of support slots (Crazy Town, The Strypes, Fangclub, Otherkin). Their grit and determination to stay in the realm of guitar-driven noise, given the steep competition, is admirable - and 'Sucka' is the perfectly riotous statement to make.
Silver Branch, 'Big Decisions'
Formed in early 2023, Silver Branch is the new alt-indie-folk project of Kerry singer/songwriter Kieran Mulvihill. Under the newly adopted moniker – taken from the writings of philosopher John Moriarty - Kieran's brand of sonic poetry is admired by David Keenan and Junior Brother. Having already released a slew of strong singles in his own right, the forthcoming, and eagerly awaited, Silver Branch album will be released this October. "'Big Decisions' was created around an Analogue Drum Machine I bought recently," the musician posits. "It's the first song I wrote with it as the main foundation for the track, without it I think it would have went in a very different direction. The song is about feeling pressured to have all your ducks in a row, so to speak," he continues. "In life, in music or love or a career but what if they're the wrong ducks? It's hard to say."
"Are you with me now?" he asks the listener, infusing a natural earnestness to his lyrics. "I'd give you all my time, if it might be good enough." The release arrives in the run-up to his first headline show as Silver Branch, taking place Upstairs at Whelan's on June 17, with support from Ann Scott. Get your tickets here.
Reii, 'played!'
The fascinating reii only released his debut single 'back2u' last year, followed by 'believe' that same year and 2023's 'fool4u' and 'skin'. Evoking the electronics of EDEN but the vocals of Dominic Fike and F3miii. Featuring Adam Henning, the glittery indie-pop single is infectiously melodic. "I'm so sorry, that you've been played," the pair sing, accompanied by woozy synths, light but playful beats and a simple acoustic guitar melody. "Taking it slow, I need to learn to let go...but you never wanted me / I've funny how things change..." It's about the push and pull feelings of a new connection, unrequited lust/love and that niche uncertainly and need for control. Armed with a similar feeling of indie-pop band Just Wondering with the sleek production of Monjola, the Irish scene is getting pretty crowded with all of this young bedroom pop talent.
Advertisement
Super Extra Bonus Party, 'The Corpse'
Four years after 'Some Dark Forces' was released, five after 'Purple Heart' and six after 'Switzerland', the indie/alt/electronic outfit return. Formed in Kildare back in 2005, the Choice Music Prize winning outfit unveiled their debut album Super Extra Bonus Party LP in 2007 to huge acclaim. The band's second album, Night Horses, was released in 2009. Super Extra Bonus Party announced an indefinite hiatus in 2011 before 2017's 'Switzerland' single. 'The Corpse' brings their usual fun, carefree brand of experimental indie melodies, full of inventiveness and warped vocals. "I put a spell on you," Stephen Fahey repeats over electronic guitar melodies and psychedelic production. Recorded over two weekends in late 2022 in The Meadow, Delgany with Rian Trench, the band's upcoming new record Late Nite 99 skips between "cinematic faux-westerns, technicolour psychedelia and delicate electronica".
About The Corpse, Stephen Fahey says: "the track is about stuff that affects all of us at some point I think: burnout, making promises you can't follow through on, frustration with yourself as a result, trying to get other people to change to suit you as opposed to taking the responsibility on yourself - trying to give as much as possible but not in a conscious way."
Listen to the playlist in full below.