Listen to our favourite Irish tracks of the week below.
40hurtz, 'In Ruins feat. Hazey Haze'
The most energetic and abrasive of the tracks on 40Hurtz's new album, To Wake A Sleeping Giant, 'In Ruins' features booming sub bass, chunky guitar samples and a hypnotic stoner rock groove. This track was made for a big sound system and a small sweaty room, with an explosive feature from Limerick rapper Hazey Haze.
Thumper, 'Ad Nauseum' Remix
Thumper are picking right back up where they left off pre-pandemic, with a raft of shows and festival slots alongside a huge UK tour. To celebrate their thunderous return, they have also remixed 'Ad Nauseum', a song about repetition and vanity.
Lisa Hannigan & Crash Ensemble, 'MCMXIV'
Advertisement
The third single taken from the highly-anticipated In The Echo: Field Recordings from Earlsfort Terrace, 'MCMXIV' is at once stately and transcendent. Progressing with a gentle, ritualistic inevitability, Lisa Hannigan's wordless vocals soar above and weave and within Crash Ensemble's shimmering instrumental textures.
Rushes, 'Violet Skies'
From his debut album Glowchild (out today), this infectious electronic pop track from the Cork native gives a raw, unfiltered gaze inside the complexities of life as a young, talented but struggling artist on the way up. The whole album is an impressive move from the young artist, but 'Violet Skies' is a clear standout.
Sive, 'Think Before I Speak'
Opening with gentle ukulele sounds, 'Think Before I Speak' expands into the most developed full band alt-folk sound heard from Sive to date, acting as a strong and mature first example of the wider album release. Her polished and confident vocal as always shines through, that easily glides and soars above a bed of driving rhythm section featuring drums, bass and guitar.
1000 Beasts feat. Felispeaks, 'But For The Honour Of The Pen'
Cork based producer and musician, Cian Sweeney (1000 Beasts) and Felispeaks are dropping their highly anticipated collaboration. Richly textured but minimal production provides a backdrop for Nigerian-Irish poet Felispeaks' powerful words on "the plague of depression while you're trying to figure out who you are, your artistry and it's value."
Advertisement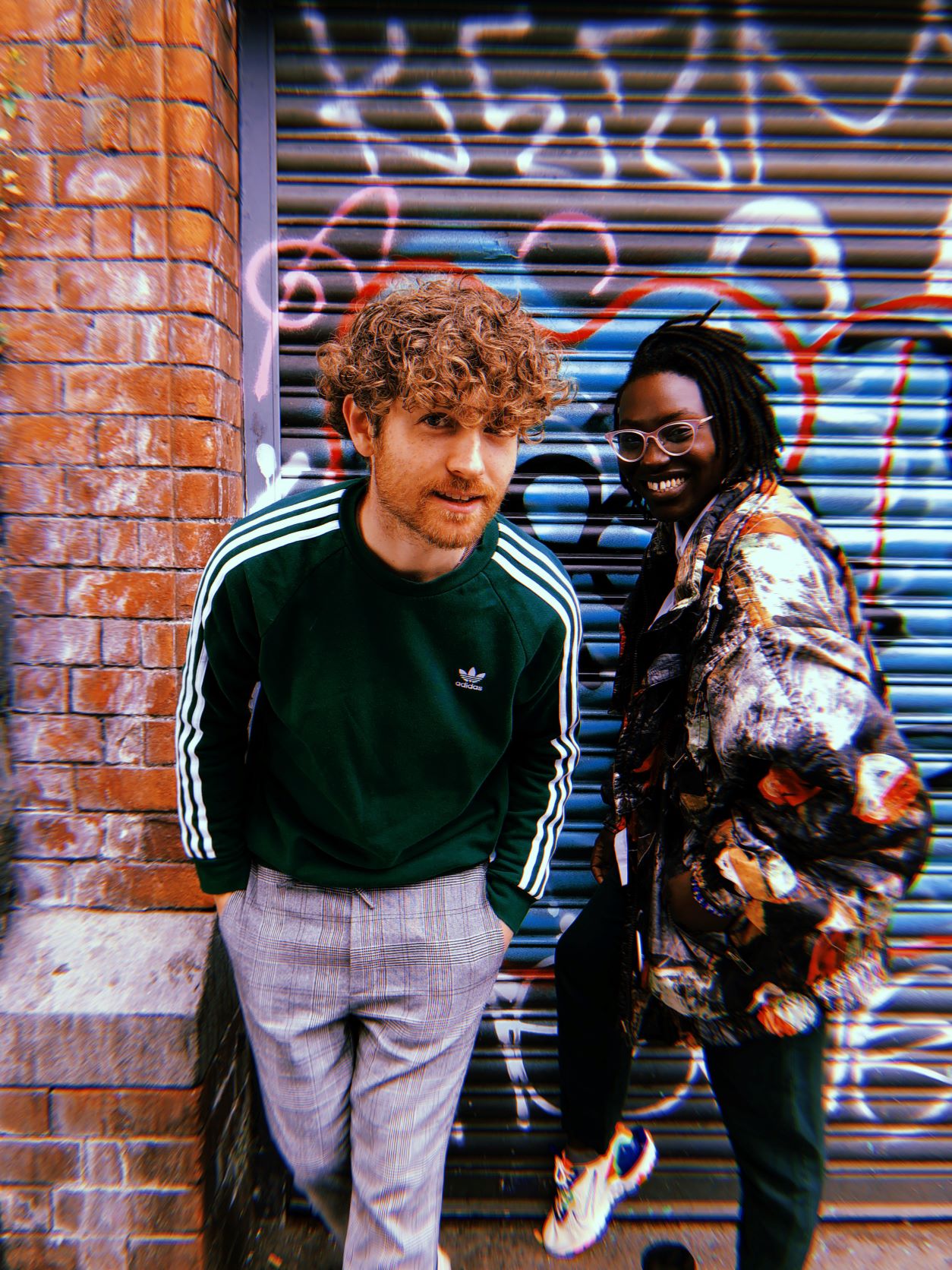 Patricia Lalor, 'Vessel, (B Side)'
'Vessel (b-side)' showcases a different side of the young singer-songwriter's abilities. Recently signed to Atlantic Records, Lalor flexes her producer muscles on 'Vessel (B Side)', transforming delicate acoustic tones and imposing strings into a warped electronic affair with warm bass, twisted samples and haunting vocal harmonies.
Zach James Douglas, 'Beta'
Gentle acoustic guitar and airy, whispering vocals are offset by a frenetic electronic beat in this new track, taken from Zach James Douglas' EP 6x3 (out today). The Tallaght producer and songwriter's debut explores the relationship between technology and nature. This is best illustrated through the stark contrast and combinations of natural, conventional instrumentation and synthetic glitchy soundscapes.
Siix Sense, 'what you want'
'what you want' carries itself with hard hitting melancholic vocals about the despair and love lost of his past, layered over various bass and lead synthesisers and a 4/4 kick by R03. The track follows Siix Sense's debut single 'not used to', which was also produced by his brother, who creates under the moniker R03. Brooding, cinematic and captivating, the duo's latest offering makes use of electronic/dance/house beats and alternative production. It's an exciting direction for the rising artist.
Advertisement
Vale, 'The Sun Is My Filter'
With emotionally stirring songwriting and lush electronic, atmospheric production, Vale (Eoin Hally) excels at marrying ambient, cinematic tones with rock and pop sensibilities and conventions. Having spent the last decade living in Cork City, the Tipperary native returned home and released debut single 'Tore It Down' in October 2020 with the Nashville-based producer Owen Lewis. 'The Sun Is My Filter' - largely written and recorded over one evening with Steven Mullan - is presented through tension created between thought provoking, often lyrics and a backdrop of an upbeat electro/pop track.
St Bishop, 'Talking To You'
Following on from the major success of recent release 'Close', queer alt-pop Monaghan star St. Bishop has shared his new single, produced with Alex O'Keefe. 'Talking To You' is about refusing to take bullshit from anyone, especially in relationships. "I wrote this song last year after a friend of mine went through a pretty rough break up. Their ex had always shown questionable behaviour and eventually she found out that he had cheated on her. I really tried to step into her shoes and imagine all of the pain and confusion that she must have been feeling at the time," the musician said of the R&B-influenced electro-pop track.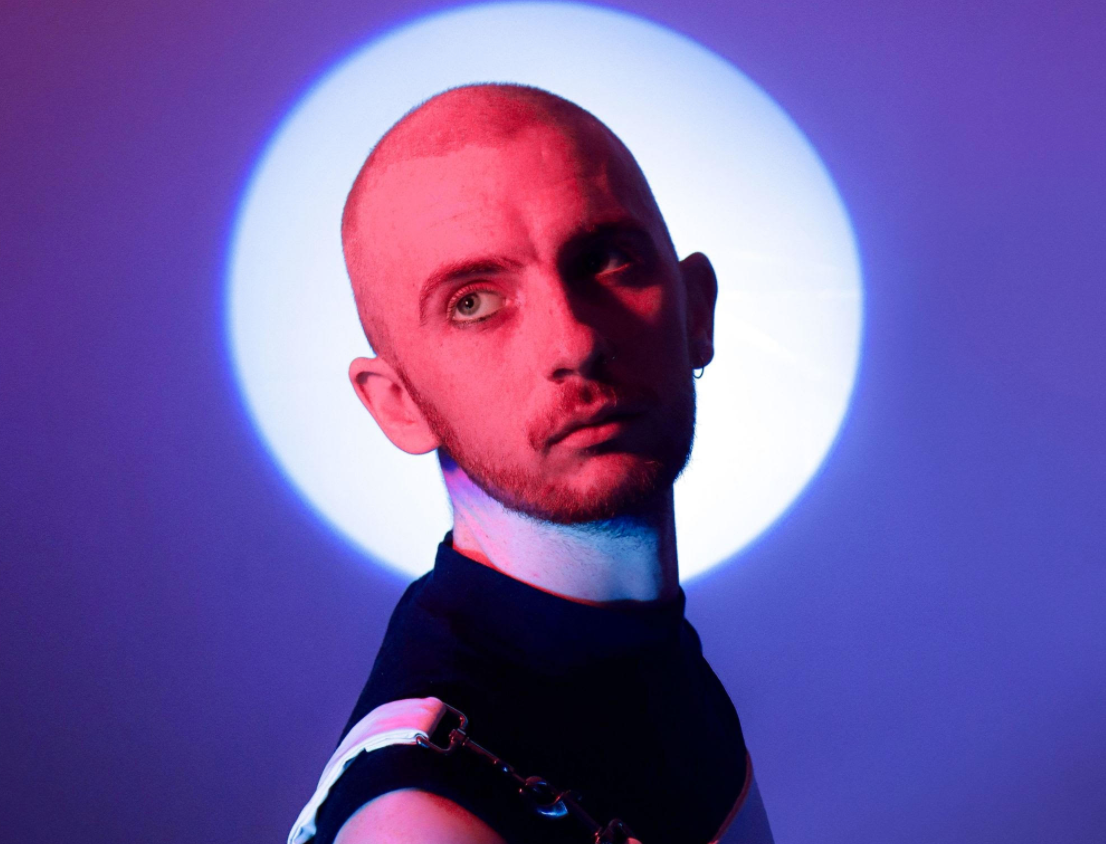 Enda Gallery and Niconé, 'Lean On It' Remix
Released under his old name 'delush' in August 2020, Enda Gallery's 'Lean On It' evolved into a summer anthem for many people during lockdown. The new remix is a fresh and danceable house-version created by Gallery's long-time friend and collaborator Niconé, a legendary Berlin artist, producer, and part of the DJ duo Lexy & K-Paul. "We lean on each other to deal with life, and we lean on each other to attain great heights and to reach that which is beyond the highs and lows of human experience," Enda Gallery says.
Advertisement
Let's Set Sail, 'A Savage Goo'
Let's Set Sail have been performing in their current form since 2016 and since then, the dreamy quartet have gone from strength to strength. With 'A Savage Goo', Let's Set Sail hope to captivate listeners with their unique blend of ambient folktronica. "We wanted to let the main vocal (of Warren McCarthy) shine. Harmonically it's pretty simple, but as more elements are introduced the song builds to a satisfying climax," the outfit explain. "The lyrics are very literal and narrative. The song sets the scene of some morning tippling in Amsterdam. The context is light and comical at first, but an unexpected phone call brings a sense of gravitas and mortality to the situation."
piglet, 'dan's note'
Shared via South London DIY label Double Dare, 'dan's note' follows a collaboration with Porridge Radio and recent standout song 'mill'. The solo project of Irish songwriter and producer Charlie Loane, born and raised in Belfast; piglet has now shared a song focused on a lush vocal arrangement and idiosyncratic DIY production. "I wrote this song during one of the lockdowns after finding a note my friend dan left me which had quotes from a poem he liked," Loane says. "The song is about missing people I love and my gratitude for my friends, in particular for the warmth and vulnerability of some of the guys around me who have, probably unknowingly, shown me that masculinity doesn't have to lack warmth to survive."
Mick Flannery & Susan O'Neill, 'Freedom' 
A standout from Flannery and O'Neill's highly-anticipated concept album In The Game, this track sees Susan O'Neill's warm vocal tones take centre stage behind a backdrop of bold choir vocals and full soul sounds. The album was written and recorded over the summer of 2020 during lockdown, between Cork and Los Angeles.
Willhouse & Wallfella, 'Feel'
Advertisement
Carlow producer Willhouse - who co-founded Poxy Records alongside Pop Wallace - has shared his collaboration with acclaimed Dublin rapper Wallfella. The hip-hop sensation recently released his Way Too Cosy EP, following on from his 2020 sophomore album, The North's Face. 'Feel' comes in at under three minutes, with a summery piano beat paralleling with Wallfella's flow. Lush background tones, sharp lyricism and R&B inspiration make for a brilliant track.
Elkin, 'Tokens'
Alt-pop duo Elkin are back with the gorgeously dreamy new single 'Tokens'. Alongside the lush tones of their harmonies, a pulsing bassline provides the backbone to the buoyant electro-pop production, which bends into shimmering folk textures. The talented pairing provide irresistible melodies and poetic lyricism in the follow-up to 2021 singles 'Clothes', 'Kismet' and 'Tuesday'. "To us 'Tokens' is a celebration of all the memories we've made in our early 20s," ELKIN reveal. We wanted to capture the nostalgia you feel when a song comes on and reminds you of the person who first showed it to you. This song is an homage to all the friends we've made along the way."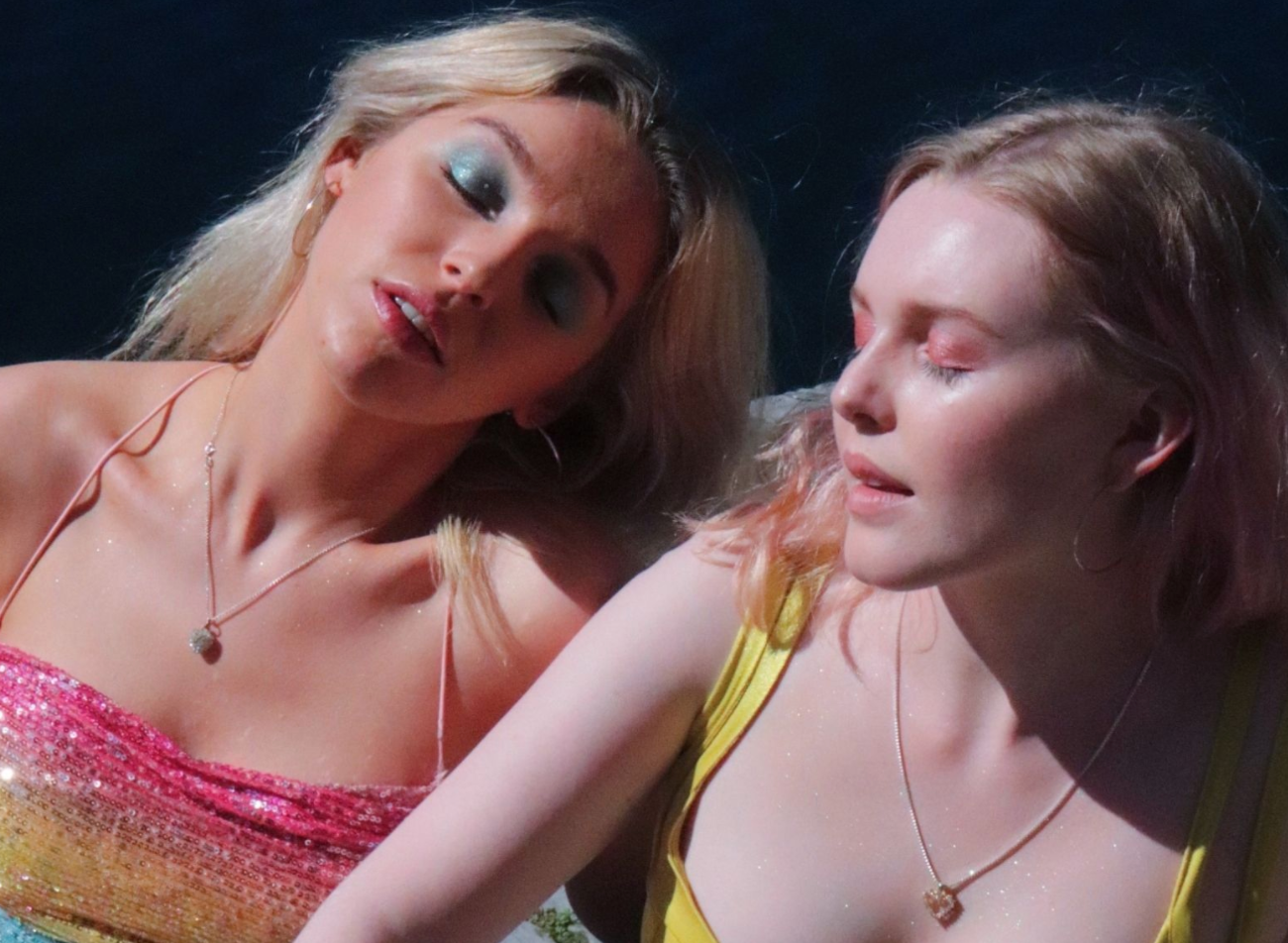 Daniel Whelan, 'Her Breton Skin'
Ahead of the release of his eagerly anticipated EP, Beautiful Torture, on October 1, Daniel Whelan has offered another promising taste of what to expect from the project. "'Her Breton Skin' was written in Dublin five years ago during a period of absolute uncertainty," he comments. "The kind that one person or the other must go through early in their adult life." Originally hailing from rural Carlow, much of Daniel's music reflects his attempts to connect freely with emotion, human nature and love, following a stiff Catholic upbringing.
Elaine Mai feat. Sinead White – 'Go Slow'
Advertisement
'Go Slow' is the third to be taken from acclaimed producer Elaine Mai's debut album, following the phenomenal success of January's 'No Forever (feat. MayKay)' and June's 'Still Feel (feat. Ailbhe Reddy)'. The hopeful, nostalgic and comforting track further weaves the theme of 'Home' that has given her debut album its title. "I loved this tune so much already, but when Sinéad added her vocal it became an instant favourite," Elaine says. "Sinéad is such an incredible artist and friend. We've played countless shows together and it's always such a pleasure to work and spend time with her. I think you can hear the hope and excitement throughout her vocals on the track."
Listen to the playlist below.