A&R Department: Jackie Beverly, Tomike, Abbacaxi, Big Sleep, The Love Buzz, The Sei and more
Alt-pop sensation Jackie Beverly is just the tip of the new Irish music iceberg this month.
Jackie Beverly steps it up a gear with the release of 'Analog Radio', which sounds like the missing link between London Grammar and Phoebe Bridgers.
Already a firm favourite with the likes of 2fm, BBC Radio Ulster, 98fm, KCLR, Red FM and, natch, Hot Press, the Dubliner has also announced her biggest hometown headliner to date in Whelan's on September 8, which just happens to be the same day she's releasing her debut EP.
Having like many other bands been derailed by Covid, Five Grand Stereo return with the Bowietabulous 'Dancing Mary'.
Recalling famous '90s Dublin street character Mary Dunne, it's the Dublin outfit's first new material since 2018's Sex And Money album, which Hot Press deemed to be "rich with ideas, biting lyrics and sugary hooks."
Advertisement
Also in thrall to Bolan and The Beatles, they'll send you a mini 'Best Of' in return for fivegrandstereo.com/pages/free-ep sign-up.
If it's folkified balm for the soul you're after, look no further than Dublin singer-songwriter Iona Zajac's 'Red Corn Poppies' collaboration with Darragh Lynch from Lankum.
Written while she was exiled in Glasgow, it's the second taster from Zajac's Find Her In The Grass EP, which lands on May 22 courtesy of Edinburgh's Post Electric Artists label.
You can catch the duo live on June 16 when they play the National Concert Hall's Studio venue as part of the ongoing Tradition Now series of gigs.
Fresh from signing a deal with their hometown FIFA Records label, The Love Buzz underline their full throttle rock credentials with the May 13 release of 'Wild One'.
Catch the trio this month as they turn it all the way up to '11' at Mike The Pies, Listowel (May 20); Cyprus Avenue, Cork (21); Roisin Dubh, Galway (26); Academy 2, Dublin (27); and Voodoo, Belfast (28).
Advertisement
If you've forgotten what a frenzied, pogoing, singing all the words crowd looks like, check out their 'Sainsburys' video on YouTube.
May 13 is also D-Day for Endless, the new EP from funky Dublin-based instrumentalist Abbacaxi who's signed to new Faction dance imprint, Lost Decay Recordings. The teaser clip suggests you're in for a mellow house treat from Thomas Hartnett who's recently caught the ear of Rolling Stone France and the Spotify New Music Friday playlist people.
Pop of the jingly jangly variety is supplied this month by Big Sleep, AKA Dubliner Rónán Connolly and his Florentine pal Matteo Poli.
The flagship tune from June's Feel Something Someday album, 'Tutti Frutti' is an upbeat amalgam of Vampire Weekend, The Drums and The Libertines. Check out today's new single, 'In My Head'.
Dublin electronica merchant lullahush follows up his warm duvet of a single, 'You Look Like You've Been Up All Night', with equally gorgeous parent album When I'm Not Awake I'm Dreaming Of You.
Advertisement
Yet another BIMM Dublin graduate, the Artist Also Known As Daniel McIntyre started playing in bands when was thirteen and lists Leonard Cohen, Ryuichi Sakamoto, Mica Levi and Floating Points as key influences.
Equally in demand as a producer, he's signed to BDi, the Grammy-winning independent UK publishers who also have comedy A-Listers Ricky Gervais and Stephen Merchant on their books.
The buzz surrounding M(h)aol – it's pronounced 'Male' – turns out to be fully justified with a video for previous single 'Desperation': a lean, mean 2mins 12secs of Elastica-ish post-punk noise.
There's real grit to the lyrics, which are delivered with a delicious sneer by Róisín Nic Ghearailt.
The other mhaol.bandcamp.com tracks prove that it's no fluke.
Neo soulster Tomike makes it three bangers in a row with 'Another Life', which reunites her with English producer Jack Suddaby who's also an award-winning BBC content provider.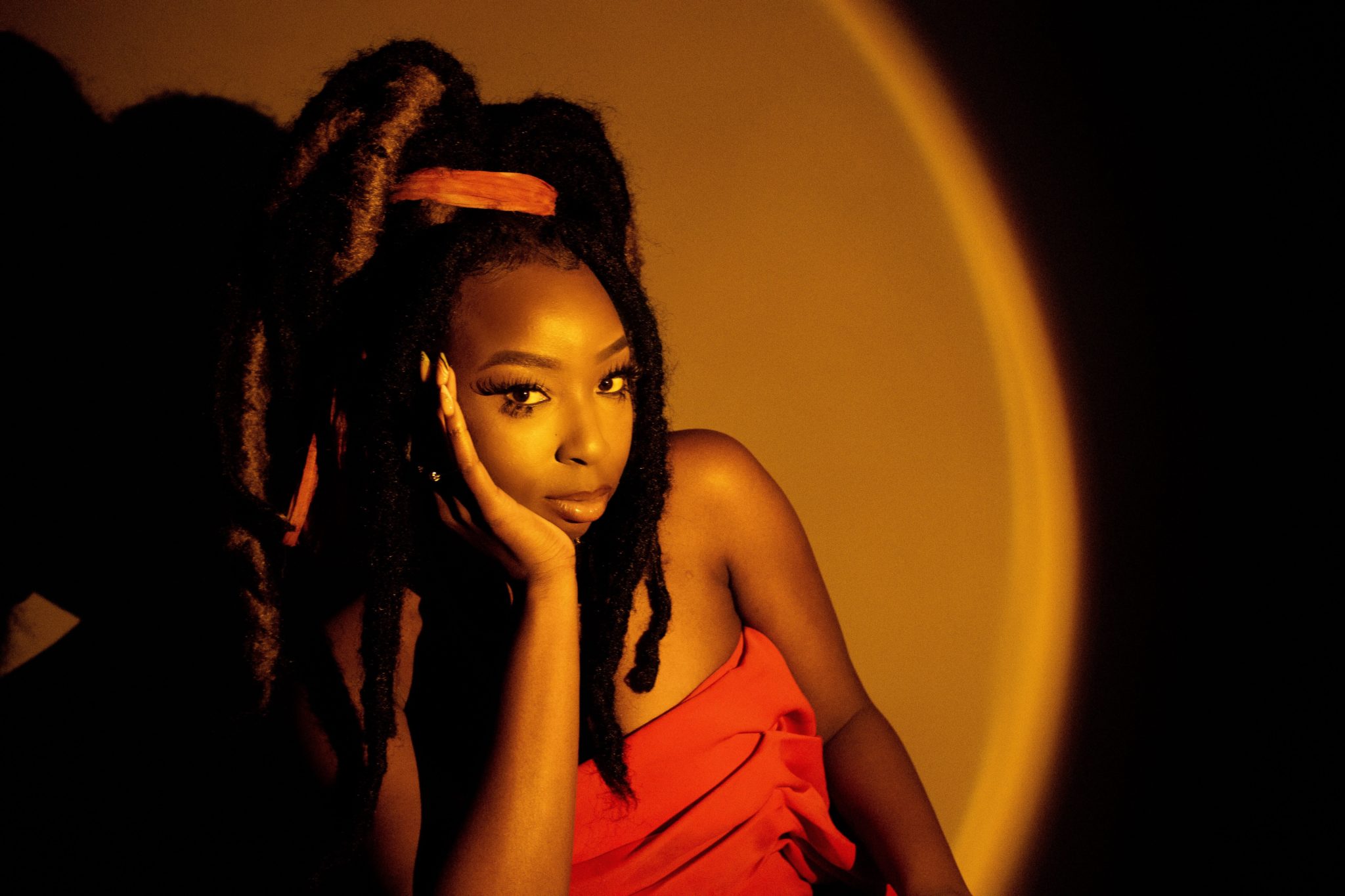 Advertisement
Taking her inspiration from the likes of Erykah Badu, Sade and Amy Winehouse, the Dubliner was electrifying last year when she performed as part of the Hot Press Y&E Series, with her previous 'Wildflower' and 'Hit Me' singles enjoying RTÉ and BBC support.
Belfast four-piece Chalk pack a potent post-punk punch – try saying that after a bottle of Bucky! – with debut single 'Them', which doesn't appear to be a nod to Van Morrison's legendary former band.
It's produced by Just Mustard and NewDad man Chris Ryan, and should find favour with IDLES and Murder Capital fans.
Forming whilst at film school – you can kind of tell – they'll sort you out with a digital copy at chalkbelfast.bandcamp.com/releases.
It's taken maverick Limrocker Headgear seventeen years to follow up his self-titled debut album but it's been worth the wait!
As musically hard to pin down as ever, his ten-track collection Omphalos is out on May 20 and features contributions from Castleconnell neighbour Pat Shortt who's a mean sax and clarinet player.
Advertisement
Headgear is Daragh Dukes who in a previous life was a member of They Do It With The Mirrors who were supported on a number of occasions by The Cranberry Saw Us and were signed along with The Divine Comedy and The Frank & Walters to Setanta Records.
He's a hard fella to pin down musically, but if you like Beck at his most ambient a visit to marthadigs.com/releases won't disappoint.
Talking of ambience, Irish-Sweden outfit The Sei are at their beguiling best on 'Driver', which sounds like it should be soundtracking the latest cult Nordic Noir series.
Stace Gill and Maria Nilsson Waller have already had one of their songs, 'Metroma', featured on Normal People with another of their compositions making it on to the latest Sally Rooney adaptation, Conversations With Friends.
Read all our music news in the upcoming Pride issue of Hot Press, pre-order below...
Advertisement