The Irish rock band is coming to Dublin next year, announcing their native headline show with a new single and long-awaited album release date.
The Murder Capital are back in full force, with their anticipated second album Gigi's Recovery set for release on January 20 via Human Season. To celebrate the release, the Irish band will play Dublin's Vicar Street on February 26.
Paired with the news of their 2023 album release tour, The Murder Capital also share a new single from the record, 'A Thousand Lives.' Paired with a moving video directed by Tommy Davies, the layered song is dense with emotion as frontman James McGovern sings, "A thousand lives with you and I won't be enough."
The singer expanded on the themes within the group's newest single, saying, "Knowing that the day is only X-hours long, alongside my understanding of how love can be the true restorative seed, means that if and when you are so lucky to find it, and it is true, the seemingly small glance that is our lifetime could never contain enough of those days or those hours. Even a thousand of those lifetimes would never be enough."
Advertisement
The band returned in July of this year with 'Only Good Things,' The Murder Capital's first new track since 2019. The 12-track Gigi's Recovery is produced by John Congleton and follows their debut album, which shot the Irish band into global acclaim. When I Have Fears landed in the Top 20 UK charts following its release in 2019, as well as scoring the band a #2 slot in their native Ireland.
Gigi's Recovery foreshadows The Murder Capital exploring new sonic territory, with more inventive electronics, masterful guitar work and a strong rhythmic force. Speaking about the creation of their unreleased album, the band shared, "For us, having worked on Gigi's Recovery over the past two-plus years, now knowing every detail of every room in this house that we have built together, all we want to do is invite everybody in.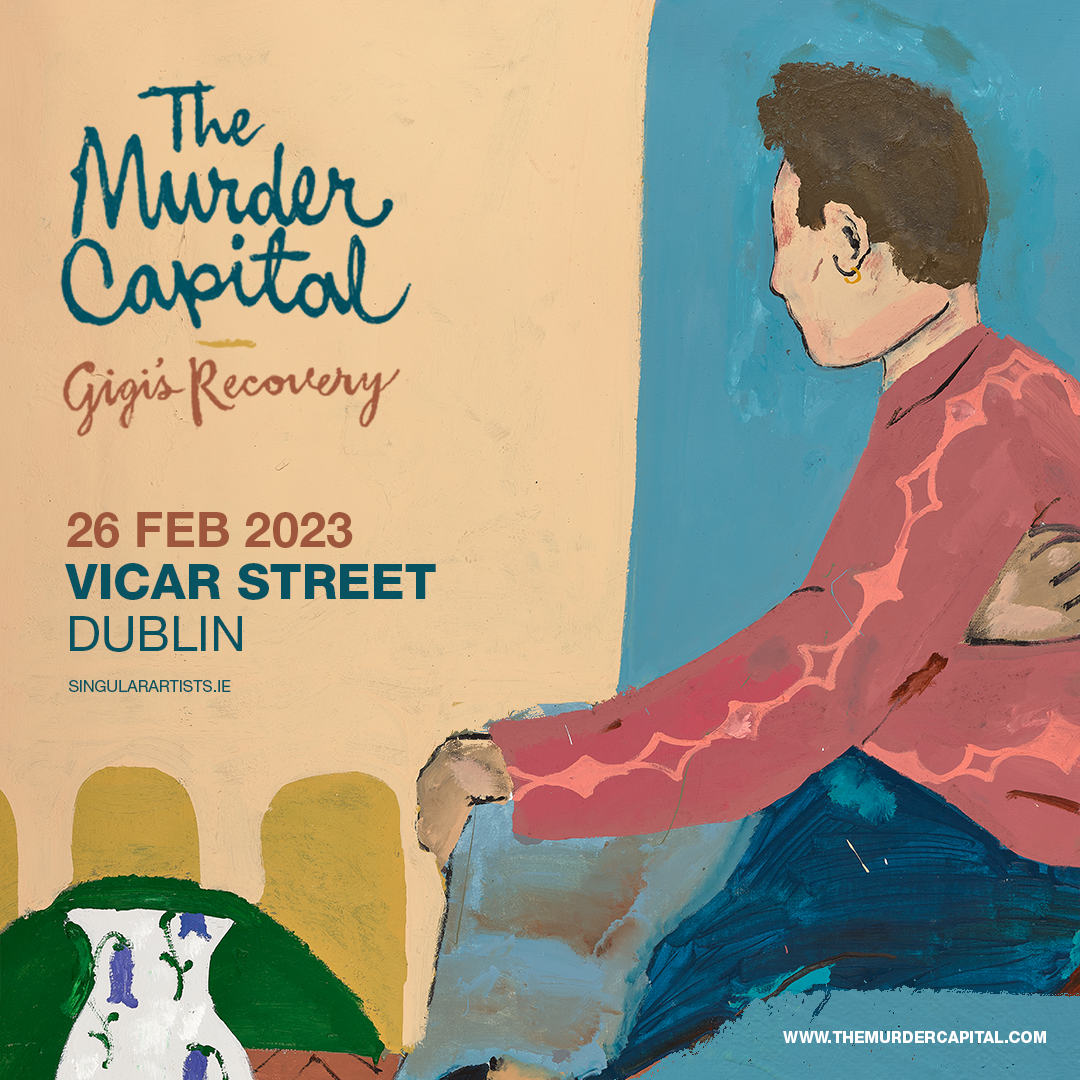 "The greatest thing about making a record is touring a record," they added. "The connection we make and the energy created at our live shows is the highest point for us. We can't wait to meet new faces in the crowds, and to see this record under the new light that each and every one of you will shine on it. No better place to be than in the centre of it all."
The Irish rockers are gearing up for tour already after playing new and old material to a sold-out London crowd at Lafayette just last night. They've spent the better part of this year performing to massive audiences at Primavera Sound, VYV Festival, Solidays and as the opening act for Pearl Jam at British Summer Time.
If there's one thing the band's 2020 EU/UK tour proved, it's that tickets for The Murder Capital's Vicar Street show are sure to sell out fast!
Get a head start by pre-ordering Gigi's Recovery here and listen below to the band's new single, 'A Thousand Lives.' Tickets for The Murder Capital's Dublin show at Vicar Street on Feburary 26 go on sale next Wednesday, September 28 via Ticketmaster.
Advertisement