Kodaline: "Even going back into a room full of people was enough to make us nervous"
With a string of major shows under their belt already this year, Kodaline's Mark Prendergast discusses the state of Irish music, working with Gavin James and James Vincent McMorrow, and the Dublin band's upcoming live album, Our Roots Run Deep.
After over a billion Spotify streams, almost a decade of touring and releasing albums, and years of friendship that stretch back even further, it's not surprising that Kodaline have decided that a little celebratory retrospection is in order.
Emerging out of the stasis of lockdown, and fresh from the release of High Hopes, lead singer Steve Garrigan's remarkably frank book about his mental health struggles, the Dublin band played a series of special stripped-back, seated gigs in 3Olympia Theatre in March, as part of their acoustic tour of Ireland. Those sets, and their re-imagined versions of some of Kodaline's biggest hits, are now forming the basis of the group's new live album, Our Roots Run Deep – their first project since teaming up with American independent label Fantasy Records.
"We've never fully done a live album," Mark Prendergast, Kodaline's guitarist/vocalist tells me. "And these shows were just a different atmosphere. We were sitting down on stage – which doesn't sound like a big transformation, I know! – but it was a more relaxed approach to the songs."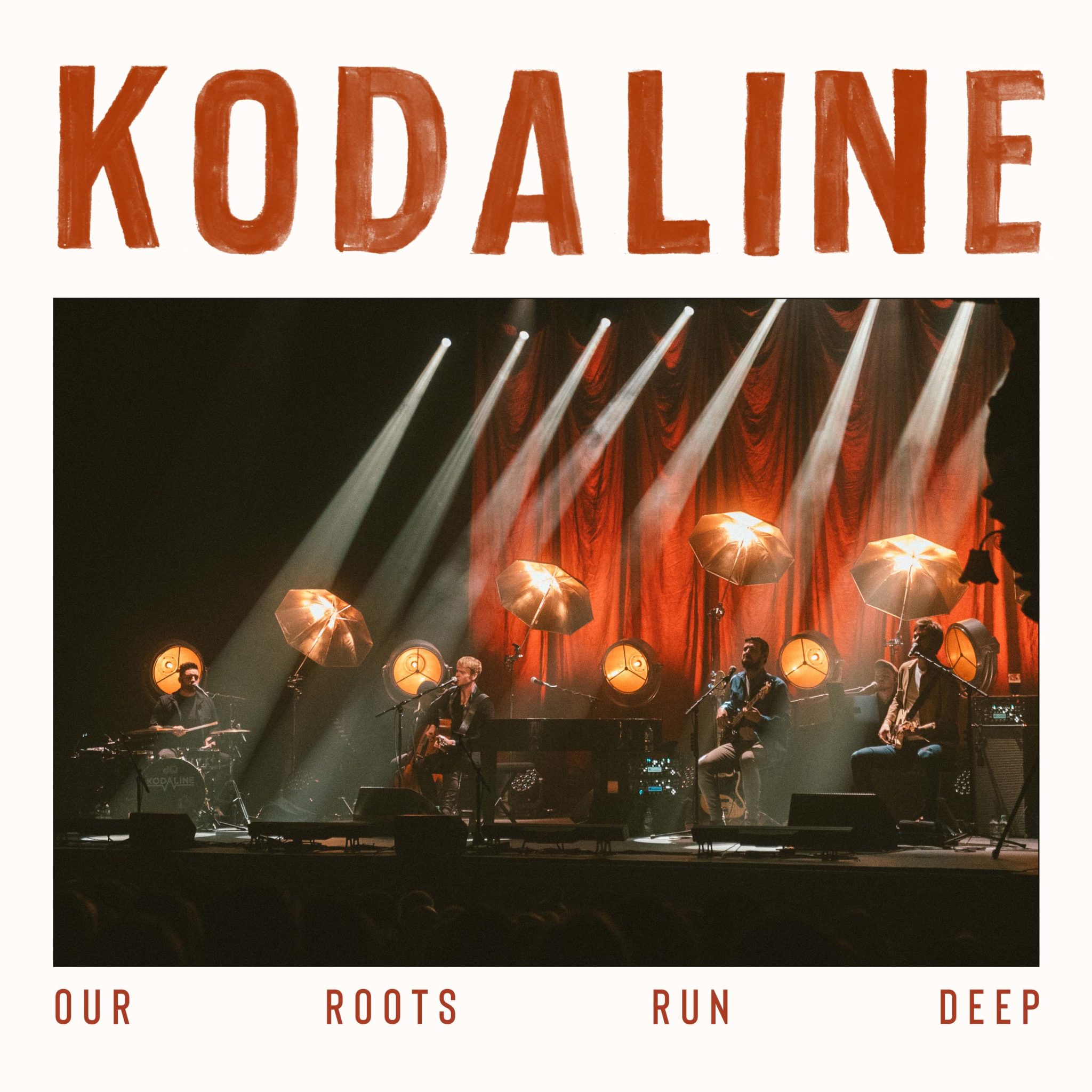 That being said, he admits that getting back onstage after numerous lockdowns was initially "pretty terrifying."
Advertisement
"Most of us got to that situation where it was even terrifying leaving the house," he points out. "So even going back into a room full of people was enough to make us nervous. The first shows back after lockdown didn't even feel real because things kept getting cancelled here, there and everywhere. There was so much uncertainty.
"But that's why we wanted to put out this album," he adds. "It's a celebration of being able to go back to what we've been doing for so long. And even though it was a bit terrifying, it did feel right."
The album – and the decision to release 'Brother' as the first single from the project – is also a celebration of the band members' own history together, with Mark and Steve's musical partnership stretching back to their teen years.
"The first gig me and Steve played together would have been in the Gaeltacht in Galway," he recalls. "I was only driving past that place recently. We were probably 15. So we've been in this band longer than we haven't."
Given that long-standing friendship, Mark was especially proud to see Steve opening up about his experiences with anxiety and depression in his 2021 memoir.
"We would've talked about it before, but not to the extent that he went into in the book," he notes. "So it was nice to read it. Even the first couple of chapters of the book, where he talks about how the band started – it was very nostalgic for me. It brought back a lot.
Advertisement
"It takes a lot of courage to put out a book saying how you're feeling, and what you've gone through in difficult times. You have to commend anyone that can do that."
As Steve told Hot Press back in September, Thin Lizzy were the band that the pair initially bonded over.
"Me and Steve used to skateboard together, for years – and then one day he was like, 'I heard you playing guitar,'" Mark reflects. "So we went back to his house, and we learned how to play Thin Lizzy songs. Anyone who's that age just wants to play guitar solos, and they want to play the music where that kind of guitar is everywhere. For us, Thin Lizzy was the perfect band to get into, and we bonded over that. And I still love them!
"Our music doesn't sound anything like Thin Lizzy, at all," he laughs. "But there's probably an influence in there, somewhere. I haven't quite gotten around to the guitar solos just yet and there's definitely none on the acoustic tour!"
Our Roots Run Deep does feature a cover of Sam Cooke's 'Bring It On Home To Me', however.
"We've been singing that song for years and years," Mark tells me. "We do it as a four-part harmony, and we used to always do it to warm up. One time we were going through US Customs, from Canada to America, and the customs officers were being tricky with their questioning. They were like, 'Can you prove you're a band?' We had no guitar, so we sang the Sam Cooke song for them there, in the middle of US Customs. That song has popped up throughout our entire career."
Advertisement
As well as having spent the past decade as a member of one of the most prominent acts in modern Irish music, Mark has also worked closely with other heavy-hitters, including James Vincent McMorrow and Gavin James – with credits on both artists' new albums.
"It wasn't something I planned to get into," Mark admits. "I hang out with those guys anyway, so we probably write songs 10% of the time we're together! It happened from just naturally being in a room with them.
"Obviously I love the 'day job' but we've been doing this for most of our lives," he continues. "So when you get the opportunity to step into someone else's world for a few weeks, and write or produce music for them, it's really invigorating. Working with other artists like that is never really something that I intended to do, but I have a real hunger for it now. I'm actually going to move to London, and try to do more and more of it."
Given those experiences both on the stage and behind the scenes, Mark has a unique insight into the state of the Irish music scene.
"At the moment, I think it's out of this world," he remarks. "There's loads of Irish acts doing ridiculous things on the world stage. I just saw photos of Fontaines D.C. playing to like 50,000 people at Primavera. Then there's Dermot Kennedy selling all those tickets – I don't how many, but it's a lot! You have to be proud of that. Even on a smaller level, the quality of bands playing around the city is great."
But as he points out, Irish music is a community first and foremost, with phenomenally strong bonds right across the board.
Advertisement
"There's an amazing community there, among different bands," Mark says. "We're really big fans and good friends of The Scratch. 10 years ago, when we were in L.A., they were doing something over there as well. Jay from our band knew them, and we travelled in a taxi to the other side of L.A. just to hang out with them, and we got to know them really well. They opened for us the last time we did Malahide, and I've been to every single one of their shows.
"That happens with lots of different artists," he adds. "Because we're such a small country, and we produce so much talent, everyone's there for everyone else."
•'Brother (Live In Dublin)' is out now. Our Roots Run Deep is out October 14. See Kodaline's upcoming tour dates at kodaline.com