The Shows Must Go On: 'Nine Perfect Strangers,' 'Kevin Can F**k Himself', and more
From back in form comedy geniuses and devious anti-heroes to sassy preteens and self-improvement junkies, Stuart Clark is filling his televisual boots this month.
Nine Perfect Strangers (Amazon Prime, August 20)
That one-man hit TV machine David E. Kelley does an impeccable job of turning Liane Moriarty's bestselling novel of the same name into an equally disturbing and compelling single series drama. Nicole Kidman, Melissa McCarthy and Michael Shannon are among the nine titular strangers from different walks of life who sign up to the 10-day 'Mind and Body Total Transformation' in a retreat run by a mysterious Russian. Needless to say, nothing is remotely what it seems with the course turning out to be far more demanding than any of the participants could have expected. No stranger herself to surgical self-improvement, Kidman routinely steals every scene she appears in.
Kevin Can F**ck Himself (Amazon Prime, August 27)
Subtle it ain't but that's why we love this deliciously dark send-up of the conventional American battle of the sexes sitcom. Wanting rid of her spectacularly boorish man-child husband, Allison McRoberts comes up with a fiendishly clever plan to frame him as the town's hillbilly heroin dealer. Played by Annie Murphy who previously impressed as Alexis Rose in Schitt's Creek, McRoberts is an anti-hero every bit as compelling as Walter White and Dexter Morgan and worthy of the frenzied canned laughter that greets her attempts to achieve Kevin's total fuckment.
Advertisement
Only Murders In The Building (STAR On Disney+, August 31)
After several decades of being remarkably unfunny, Steve Martin returns to his underwear-soiling days of yore with the help of Martin Short and Selena Gomez who share his character's true crime obsession. Using their armchair expertise, the trio set out to solve a grisly murder inside their exclusive NYC apartment building. The hilarity that ensues almost makes you forgive Martin for the execrable mainstream comedies that followed the likes of The Jerk and The Man With Two Brains.
The Devil's Throat (Walter Presents strand of Channel4.com)
Smalltown police officer Philip and National Security agent Mia from Sofia – loving the rhyme! – join forces to investigate the murder of a retired border guard whose body ha been found by the side of a mountainside lake. The local prosecutor is determined to pin the killing on a refugee, but the truth turns out to be a lot more complex. The first Bulgarian series to be picked up by the none-more-cosmopolitan Walter Iuzzolino, this gives the Nordics a run for their noir-ish money.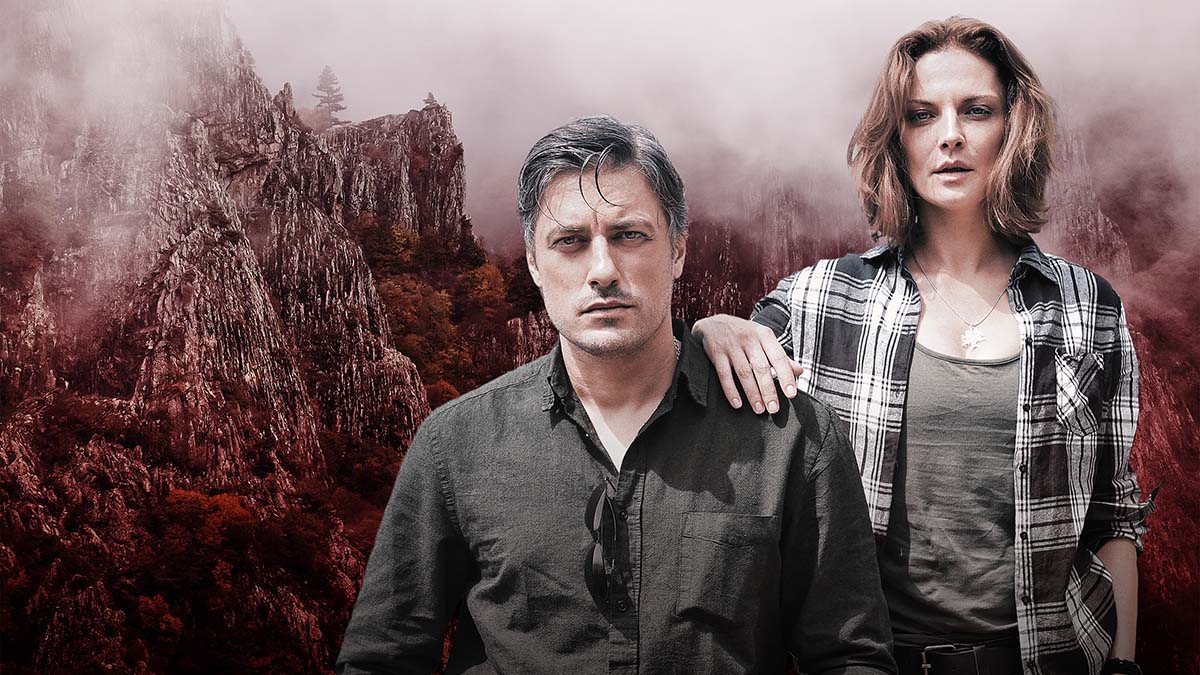 Mixed-ish (STAR On Disney+, August 18)
Advertisement
Inexplicably cancelled in the States after just two seasons, this prequel to the excellent Black-ish – there are 162 episodes waiting to be binged on if you haven't already seen it – turns its single camera on Rainbow Johnson as a twelve-year-old struggling to adapt to suburban life after living on a hippie commune. There are belly laughs aplenty, but it's the subtler observations about identity and how it impacts on adolescence, which make this a joy.