Listen to some of our favourite new Irish tracks of the week below.
Chameleon, 'Are You Still?'
Experimenting with funk, jazz, alternative, and even trap; rising star Chameleon has released the follow up to 'YOU KNOW' in the form of 'Are You Still?'. Initially intended to be a sun-soaked summer release, Matthew felt the meaning of the song evolve during the process of writing. The juxtaposition of melancholic, introspective lyricism with upbeat, soulful grooves began to sit naturally in the winter environment that was starting to close in. The track maps out the moments preceding a painful break-up, two people struggling to communicate in a relationship, and dealing with feelings of isolation and growing apart.
Leah Moran, 'What Happened To Us'
A New Local Hero finalist Leah Moran is only 18-years-old, but the Dubliner began writing songs from a young age. She started sharing her music online in 2020, as many of her contemporaries did, and has since gained over 26,000 TikTok followers and 60,000 Spotify streams. Third single 'What Happened To Us' focuses on a relationship being forced to end after it becomes obvious the connection can't possibly endure.
"It is a truthful and raw account of the feelings felt during a mutual breakup, one that didn't involve anger or cheating, just the realisation that the relationship simply wasn't meant to be," Leah tells Hot Press. "It's one of those songs that just fell out of me all at once. There aren't that many songs out there about breakups that don't involve lines about cheating or big arguments, so I just felt some people might find comfort in this one."
Advertisement
Floor Show, 'Walls'
Dublin-based quartet Floor Show have finally released their debut single 'Walls' today, which marks the culmination of the frustration that comes from long periods of being confined to write and create in isolation. The shoegaze band try to break through mental barriers and overcome the fear and anxiety that comes with being outside your comfort zone on the exciting track.
Drawing musical inspiration from the likes of My Bloody Valentine, Slowdive, Portishead, Irish noise rock pioneers Gilla Band and US shoegazers Ringo Deathstarrl Floor Show aim to create a track featuring a soft, ethereal and melodic vocal to contrast the aggressive noise of the guitars and drums. That driving bass line running throughout the song is a winner. Catch Floor Show performing their first show in support of Dublin punk band Bullet Girl at The Top Deck in Dun Laoghaire's Lighthouse pub tonight.
Tomike, 'Can't Find You'
Breakout R&B/neo-soul singer-songwriter Tomike has dropped her latest jazz-infused single in the form of 'Can't Find You', with production from London-based artist Jack Suddaby. Alternative artist Tomike's new single was written about trying to find a loved one in a crowded place.
The jazzy vocals paired with Suddaby's clean crisp production evokes a sense of peace - almost as if Tomike has resigned herself to keep searching with optimism instead of worry. Born in Dublin to Nigerian parents, she takes influence from the likes of Erykah Badu, Sade and Amy Winehouse. Since Tomike unveiled her debut EP 'Stages of Love' in 2019, the artist has had a number of stand out moments in her career.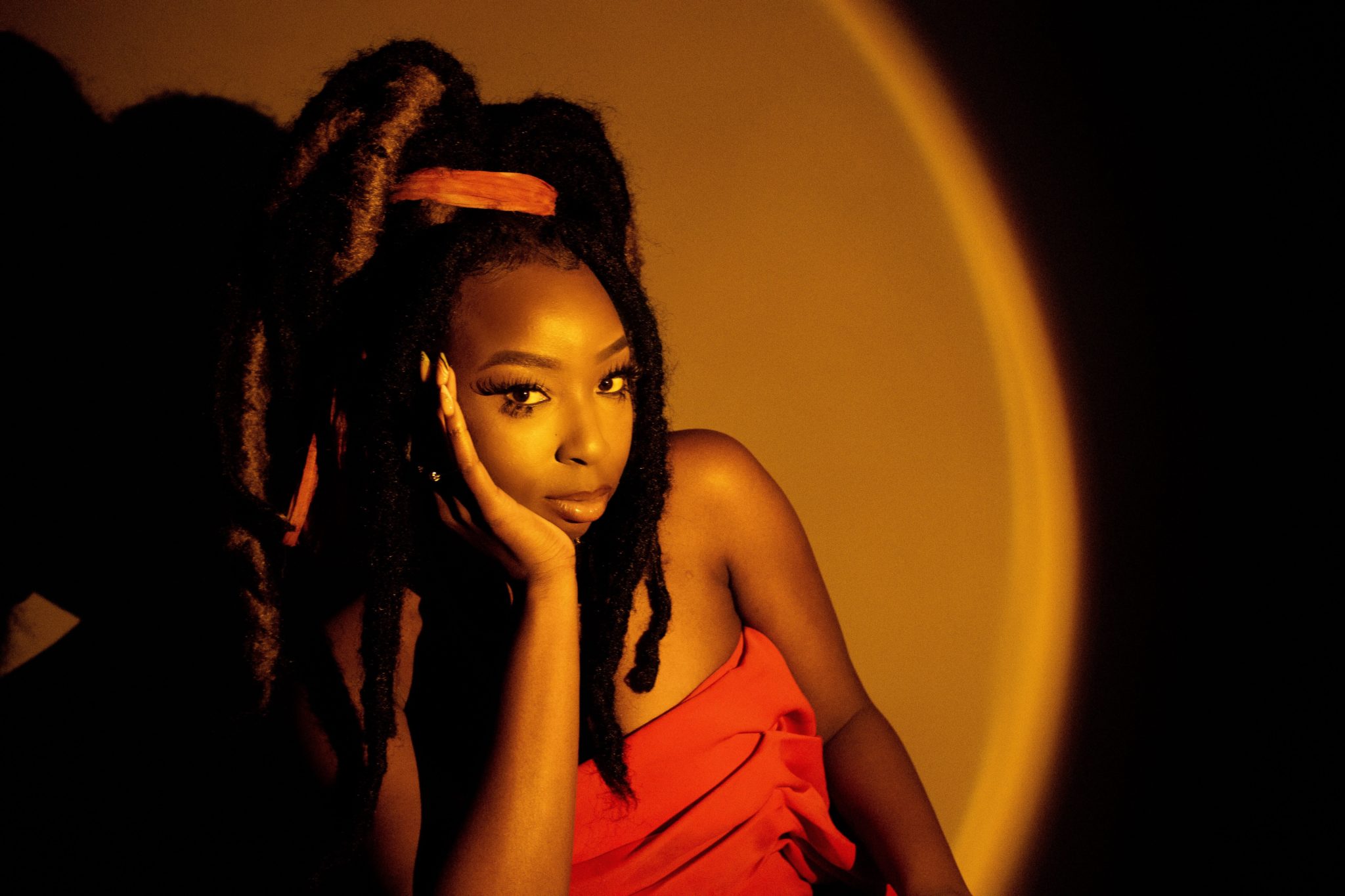 Advertisement
Adam Mohamed & Megan Nic Ruairí, 'ME & i'
Irish-Sudanese spoken word artist Adam Mohamed first rose to prominence after releasing the stunning 'Untitled' project. The powerful introduction to the Ballymun artist's poetry explored the complexities of being mixed-race and mixed religion - directed by Collective Films. While in Ballymun's Axis, Adam was mentored by impressive names like Maverick Sabre, Damien Dempsey, and Stephen James-Smith. 'ME & i' as a debut single was produced by Mark Logan and Jack Foster of Audio Department Records. The blistering number explores the challenges of putting yourself out in the world, alongside the barriers that hinder us from expressing ourselves fully. Rhythmic soundscapes and reflective lyrics are paired with vocals from Megan Nic Ruairí.
"Me and I, represents the internal. It's awkward, it's uncomfortable, it's terrifying, it's real," Modamed said. "I wanted to explore what we are most afraid of, what we crave most as humans, and the connection between both. With this one I'm holding up a mirror and showing that our deepest individual fears and vulnerabilities are universal. Once we become conscious of this then we can start finding the humour and power in the journey. Or not. We are the heroes and villains of our own story."
The Mary Janes & Friends, 'Heartbreaker'
20 years since the untimely passing of Mic Christopher, in honour of his memory some of his closest friends re- visit 'Heartbreaker' - a Mary Janes song that never saw the light of day. "Mic Christopher had only just turned 32 when he slipped beyond the veil, into that timeless mysterious place beyond this earthly plane. His passing was sudden, leaving his family and friends broken and dumfounded: how could such a life force, such a bright, vibrant soul suddenly be no more? It made no sense, and here, 20 years on, we still feel that same baffling shock and sorrow," the outfit said in a press release.
The Mary Janes & Friends have gathered his friends: Frames, Kíla, Gemma, Lisa, Paddy, Mundy and many more; singers who knew and loved him, others who admired him from afar, to mark this, the 20th year of his departure. "We gather to honour our friend with our singing and playing to honour him the only way we know how."
Hilary Woods, 'III'
Advertisement
Irish multi-media artist Hilary Woods has released a surprise new EP Feral Hymns, today via Sacred Bones Records. Feral Hymns is a collection of powerful and cavernous compositions, produced by Hilary and mixed and mastered by frequent collaborator Lasse Marhaug. The EP uses rich string orchestration, electronics, textured field recordings and ethereal vocal instrumentation to create a beautiful lulling and compelling series of dimensional drones.
Speaking about the new record, Woods said: "A collection of hymns set at dusk. Speckled memory, dust, earth, grit, ritual and chant – purged in the shadows. Unspoken bonds, primal pain, cyclical patterns, unsent love letters. Homemade recordings, made at home."
Local Boy, 'Reality'
Dublin musician, producer, singer, and Burner Records co-founder Jake Hurley aka Local Boy has released new single 'Reality', the funky follow up to his May 2021 EP Local Boy Helps Himself and single 'Thoughts'. The alternative anthem focuses on getting caught up in worries that won't necessarily materialise, a sinking feeling entirely relevant to today's younger Irish generations in particular. The track features a hypnotic backing beat plus electronic, soulful guitar riffs to boot. Bedroom pop, indie rock and hip-hop combine for a genre-blending gem that won't leave your head in a hurry. Local Boy looks set for a big 2022.
Orla Gartland & friends, 'Madison'
Fresh off of the release of her brilliant debut album Woman On The Internet, London-based Dubliner Orla Gartland is now sharing a new version of fan favourite track 'Madison'. Gartland has assembled a supergroup in Devon, where she recorded her debut LP, to assist her with the re-recording - including best pal dodie, Greta Isaac, Pete Daynes, Sara Leigh Shaw, Nathan Cox and artin Luke Brown.
"Something magic happened that weekend - I can't quite explain it but it just felt like such an important few days," Orla remarked. "We recorded 3 songs together in the live room with videos shot by Daniel Broadley and then in a gap between rain showers ran outside to the picnic table outside the studio kitchen to record this version of 'Madison'. I wrote the song with Greta & Martin so to sing it with them just felt right - I love my friends because we collaborate wherever and however we can; we're all superfans of each other. I play & sing BVs in dodie's live band so it felt amazing to have her there too, all of us huddled and gathered around one mic. I love this version of the song so much I wanted to shine a spotlight on it and release it properly."
Advertisement
Robert Grace, 'Hate Me'
Kilkenny singer-songwriter Robert Grace has decided to rush out a new single after the video clocked up over 2.5 million views in just a few days on TikTok - can't say we blame him. The Sony Record signee has an infectiously catchy pop vocal prowess, and it works perfectly on his latest track. "Fuck you/Goodbye/Yeah, I won't let you ruin my life," he croons. His soft voice paired with fiery lyrics are a match made in heaven. The melodic chorus evokes a similar vibe to Conan Gray, Dayglow and Christian Leave. Recent singles 'Break the Silence', 'Beautiful Nightmare', 'Self', 'The Hurt You Gave Me' plus 2020's excellent 'Fake Fine' have paved the way for Grace's success in the streaming world and international music scene.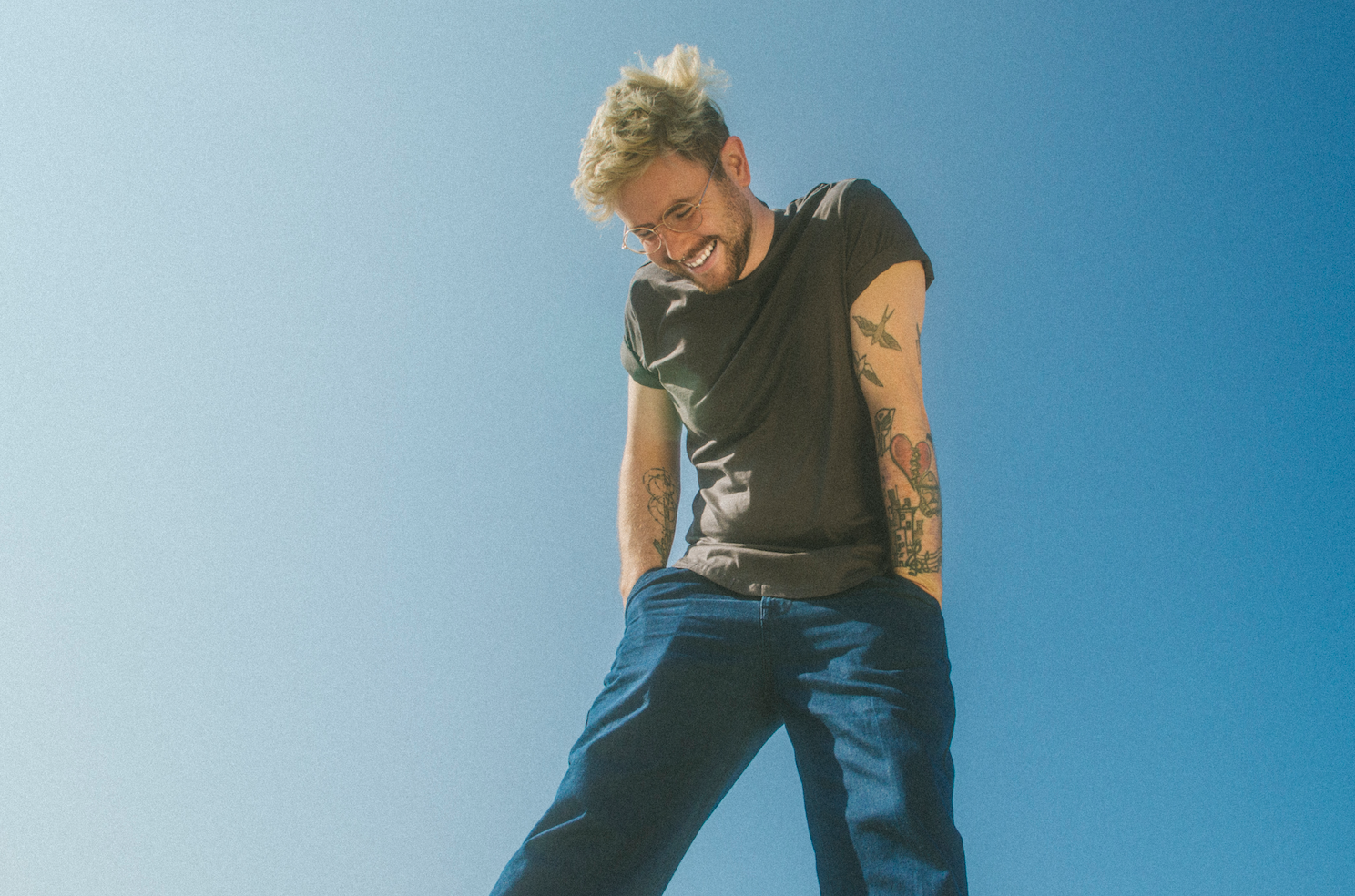 Anna Leah, 'Don't Call Me'
Following her recent release 'City Girls', 'Don't Call Me' is a lyrically dissonant indie-pop tune that highlights the emotional journey of an on-again/off-again relationship. Experimenting with new instruments, the sweet tones from the glock and ukulele lighten the mood and overall tone. 'Don't Call Me' is written by Anna Leah, produced/mixed by Daniel De Burca and mastered by Simon Francis - released independently. The 20-year-old's groovy soundscape and eclectic harmonies are getting her noticed, deservedly so. Anna plans to perform live shows in 2022, while continuing to release new tunes about real-life experiences and vulnerable narratives.
Sisterix, 'What Will I Wear To The Revolution?'
Dublin group Sisterix (Ornait and Siomha Hennessy) dropped their previous three singles 'Asking For Trouble', 'Just Another Reason To Hate You' and 'The Family' last summer. They're back with a bang on 'What Will I Wear To The Revolution?'; a seriously catchy pop punk earworm that brings frivolity to the serious business of left-wing activism. With a background steeped in traditional Irish music - Sisterix have since carved out a wholly original sound of their own - a melodic pop punk that cedes none of its brightness to the substantial social commentary that runs throughout.
Advertisement
"I'm not saying I've planned my outfit for the revolution per se....I'm just saying I've ruled out turquoise, purple and light blue because they don't bring out my complexion and I don't want future generations of school children looking at my photograph in their schoolbooks thinking I look washed out. That's all," Síomha says.
Trouble Pilgrims, 'Free To Dance'
Formed in 2013 with the intention of continuing the legacy of The Radiators from Space, the band have certainly lived up to that mantra. To date, Trouble Pilgrims have released four singles: the much-lauded double A side debut of 'Animal Gang Blues'/'Who Do You Love?', followed in 2015 by 'Instant Polaroid (The Man on The Bridge)'. The band recorded their debut album four years ago, with the resulting work Dark Shadows and Rust dropping on on Chiswick Records via Ace on 27th October 2017.
'Free To Dance' marks the third single to be taken from the recently released, highly acclaimed new album Blood, Glass and Gasoline from Trouble Pilgrims. The single is the perfect follow up to their last offering, the widely-acclaimed 'The Old Days'. In June 2021, the band penned a deal with independent label 'Forever in Financial Arrears' (FIFA Records) which was quickly followed by the release of '21 Century Girl' - a single which caught the ear of DJs both at home and further afield.
Dora Gola, 'Flying Tree'
'Flying Tree' is the second single from Poland native Dora Gola's debut album, due for release in 2022. Energetic, rhythmic powerhouse Dora Gola embodies influences as eclectic as '90s African dance, Peruvian folk and 80s pop. The Poland-born act's brand new track is inspired by the Noa Rao, aka Flying Tree. Now living in the idyllic setting of Lahinch, Co. Clare, in the West of Ireland, Dora has fully welcomed the outside world into her creative soul. Working with Darragh Kealy, her music is a rediscovery of ancestral roots, mystery, and sensuality – all of which is expressed in the powerful and evocative visual treatment of 'Flying Tree'.
Andrea Corr & Ronnie Wood, 'Blue Christmas'
Advertisement
The Corrs' Andrea and The Rolling Stones legend Ronnie Wood have teamed up to release a seasonal duet of Elvis Presley's 'Blue Christmas' - out now on eastwest records. The Corrs first toured with the Stones in the late 1990s, and have remained friends ever since. The pair's playful version of 'Blue Christmas' is rooted in the Elvis Presley recording, with a fresh, new take on this much loved song.
"The bluesy guitar on the Elvis original immediately brought Ronnie to mind," says Andrea Corr. "I thought, maybe he'll sing with me too. I gave him all the outs: I'll understand, not to worry, we can still be friends and he just said, 'yeah' with so much enthusiasm. Now it's not just him and his guitar that I love, his singing is so good on this record."
"As soon as Andrea asked and I listened to her voice on 'Blue Christmas' I knew I wanted in, I didn't even have to think about it" said Ronnie Wood. "We had great fun doing it."
Extranauts, 'It's About Time'
Irish psychedelic pop sextet Extranauts have debuted their second single, and it's getting them attention. Alternatively to 'We Used To Dream', 'It's About Time' is more nostalgic in many ways. Full of cinematic ambience and a heavy backing beat - plus insanely funky background elements - it's definitely a step up.
"We were heavily influenced by Krautrock bands like Neu & Can and that kind of relentless motorik beat but with a lot more melody and emotion on top. New Order have always been a big influence in how they can meld the danceable track with a melancholic track so that was also a big touchpoint," Keith O'Neill of Extranauts says.
Laura Duff, 'All Sewn Up'
Advertisement
University College Cork music alumni Laura Duff has shared her sophomore EP Heavy Summer today, featuring the potential-filled singles 'Wayside', 'Good Form' and 'Easy'. The EP was recorded and produced by Christian Best of Monique Studios, Midleton, Co. Cork, and mastered by Richard Dowling of Wav Mastering, Limerick. The gorgeous project is fittingly closed by the unreleased track 'All Sewn Up'. Another taste of her own brand of charismatic alternative pop, 'All Sewn Up' places Laura's unique vocals on a pedastel. Embracing the subject of self-esteem, confidence and regrets, the track is as diaristic and introspective as it is captivating.
Sharon Shannon & Lucia Evans - 'Christmas Time Again'
Sharon Shannon's classic Christmas single has had a 2021 make over, with new production and fresh, collaborative vocals from Lucia Evans. Having first performed the single together on Sharon's 2020 Late Late Show special, Galway singer-songwriter Lucia Evans has since joined her on the new version. The track began its life as an instrumental called 'Howya Horse', written by Sharon Shannon and appearing on her 2009 album Saints and Scoundrels. The two ideas finally came together in 2013. Sharon sent previously penned words to Rory Gallagher of The Revs, who came up with the chorus idea, and the rest is history.
Megan O'Neill, 'Fairytale of New York'
The track is a cover of the Pogues' 1987 single featuring Kirsty MacColl, which was later released on their 1988 record If I Should Fall from Grace with God. O'Neill's version of the song is stripped-back and beautiful, showcasing her silky, melodic vocals. Earlier this year, O'Neill released her sophomore album Getting Comfortable With Uncertainty.
Advertisement
"'Fairytale of New York' has always been my favourite Christmas song and a bold choice to cover, I will admit!" said O'Neill. "I was really hesitant about covering such an iconic song but I knew that if I was going to go for it, it had to be so uniquely my own and a far cry from the original sonically. I think myself and Mark Caplice (producer) have managed to capture something special here. Our haunting version of this song really captures how heartbreakingly sad the story actually is."
Fortúne Igiebor – 'PETRIFIED!'
Having proven his talents this year with an evolved trap sound, Fortúne Igiebor is here to finish the year on a high. Following the huge success of April's 'NIGHTFALL' and September's 'MR.GORGEOUS', Igiebor is setting his
sights high on new single 'PETRIFIED'. The track sees Igiebor broaden his creativity as he begins his journey as a producer. Although only beginning, he provides a hard-hitting trap sound Igiebor hopes to pioneer as a fresh era of Irish trap. A gritty guitar sound from Femi Adebusuyi compliments the energy of the while a melodic guitar from Patrick Griffin decorates the instrumental, both previously heard on 'MR.GORGEOUS'.
Lavengro, 'Falling (In & Out of Your Love)'
Derry indie-pop outfit Lavengro are back with another blistering single, 'Falling (In & Out of Your Love)'. The quartet have been riding high on the back of huge radio support for previous singles 'Get Out' and 'Anchor'.
Speaking about their latest song, Lavengro say: "It's about the order and chaos that loving someone or something can bring. It's based on our own experiences with falling in and out of love of being an artist. The sacrifices we make & the rejections we sometimes get can be overwhelming, but it's all worth it because we love making music. The song is about holding on and riding the storm. We think anyone will relate to the song".
Neolithic & Jacob Koopman, 'Tell me'
Advertisement
Before branching out into his solo career, Neolithic had been a core factor in the writing and recording process of music from popular Irish band Nobody's Heroes. Performing in countless musical events in Dublin over the past decade has contributed to the success of his launch as a solo act. Neolithic recently release new single, 'Sick (At All)' - a jazzy, hip-hop beat. He has since collaborated with Dublin indie-pop singer Jacob Koopman on the catchy 'Tell me'. An artist with Bali roots, the rising musician initially built up a following through busking on Grafton Street. 'Tell me' combines the best of the pair's individual talents for a banger.
Check out the full playlist below: