Listen to some of our favourite new Irish tracks of the week below!
Selló, 'Dublin'
Clondalkin 'Gaelic Drill' star Selló's new mixtape, Sellótape, has been a long time coming. After landing a coveted deal with Atlantic Records in the UK, the release date was pushed back – but D-Day is finally upon us. Celebrating Black Irish culture with raw authenticity, the mixtape is brimming with pride – featuring D22 crew and collaborators Evans Junior, Reggie, Robbie G, JRILLA and Drogheda drill star Offica.
The Chieftains classic 'The Foggy Dew' is manipulated into an otherworldly loop on standout track 'Dublin', showcasing the breakout star's impeccable range and creativity. The production from MaxBeats (Max Crowley) is slick, and Selló's ability to mingle mile-a-minute speed rapping with laidback bars works brilliantly - whether over drill, trap, hip-hop, dance or even trad beats. "I'm from Dublin, but you don't know shit about me/I never been jail, never been OT/I'm on the C side where my grafters be...Seasaigí, that's my clann, my family," he spits. Shouting out Molly Malone, Damien Duff, Robbie Keane and even the number 13 bus in Bawnogue, Selló's hometown loyalty is beautiful to behold.
Inhaler, 'Love Will Get You There'
The Dublin quartet shared a brand new song yesterday alongside news that their second album, Cuts & Bruises, will arrive on February 17th, 2023 via Polydor Records. The James Arden-directed video for their '80s-infused new single 'Love Will Get You There' sees the four-piece performing on a spoof Late Late Show alongside some very intriguing personalities and a game of Ready, Set, Gunge! 'Love Will Get You There' is the second track to be unveiled from Cuts & Bruises and follows soaring anthem 'These Are The Days' which was released in June. The track has plenty of nostalgic and '80s upbeat indie throwbacks, with vintage-themed video delving into fake archives for feel-good fun.
Advertisement
Cuts & Bruises features 11 tracks and was produced by Inhaler's long term collaborator Antony Genn. Inhaler will support Arctic Monkeys on their North American tour, plus major dates with Sam Fender and Harry Styles at Slane Castle in 2023.
Kez, 'How Can You Not See'
Alternative Dublin singer/musician Kez has made her debut this week with the stunning Radiohead-inspired new single, 'How Can You Not See,' out tomorrow (October 14), which was premiered by Hot Press yesterday. The bold and deeply moving anthem about self destruction sees Kez narrate a story about being in a relationship with someone blinded by depression. The subject is tragically unable to see all the love and good in the world around them. Kez's Feeetzy-helmed video injects traces of broodiness, seduction, the corporeal and masculinity into the interspersed clips, fusing the romantic with the poignant. Evolving from an ethereal vocal line and simple acoustic guitar into a textured rush of guitars, organs and synths; the anthemic track is framed by the power and purity of Kez's distinctive voice.
"The writing of this song drew on my own experience with depression and subsequently watching someone else go through that. I wanted to say, 'There's a light at the end of the tunnel,'" Kez explains of her debut, which was co-produced by Kez and Galway-based producer Rory Ryan.
Advertisement
Lucy McWilliams, 'Bumblebees and Blue Skies'
'Bumblebees and Blue Skies' captures a warm and alluring atmosphere that perfectly elevates the Dublin singer-songwriter's sensual vocal performance. Sweet and alluring listen from start to finish, McWilliams' new single. Opening with elegant piano chords, she sings, "This happens all the time/every time we try to say goodbye/our conversation restarts/we seem to never wanna be apart." With an old style Hollywood voice and jazz-inflected instrumentation, there's a stunning rawness to the single that demands to be heard.
Adding about 'Bumblebees And Blue Skies', she said, "I've had this song for so long so it's crazy to have it out. I wrote the first half during lockdown, and I never found a place for it. About a year or so later I brought it to Charlie Hugall and Josh McEwen and we just completely opened a new door and messed with it for so long. I think that's why I love it so much. It's the feeling of loving someone so dearly and knowing that you might not be good for each other but to savour what you do have while you still have it. 'Bumblebees and Blue Skies' is the idea of running away and having your little world together until it breaks apart; in a fantastic world essentially."
Una Healy, 'This Is Your Life'
The former The Saturdays singer has returned with a new single today, her first of 2022. 'This is Your Life' chronicles a journey of learning who you are, gaining perspective for what you want out of life and celebrating that: "This is your life, your one and only life/live it heavy, live it light/get it wrong and get it right," Produced, recorded and mixed by Martin Quinn and co-written by Anna Krantz (Ed Sheeran, Maren Morris) and Una, the track showcases the Tipperary native's effortless vocals. The video was directed, filmed and edited by Joseph Sinclair in London.
Speaking of the single, the Irish singer-songwriter says, "I originally started writing 'This Is Your Life' nearly 25 years ago when I was a teenager, when I was just beginning my career as a singer/songwriter. I realise now that I never had the life experience or perspective to get to the heart of the song until now. The song is all about those mistakes you make to work out who you are, and what you want out of life. Even when life may feel difficult or even hopeless at times, without those struggles, you may never truly know what brings you joy."
April, 'Distraction'
Advertisement
Taken from the Dublin electro-pop sensation's new forthcoming Starlane mixtape, which lands on October 21st, 'Distraction' follows recent singles 'Impossible' (feat. Jimi Somewhere), '54321' and 'That Feeling'. "Getting recognition for all the stupid things I've done/used the same excuse and say, 'At least I've had some fun'/falling out with family 'cause they said you were the one/ran myself a bath and ignore everyone," the song opens. With soft electronics reminiscent of The 1975 and Holly Humberstone, April's beautiful vocals and soft synths paired with compelling drums breathes effervescent life into the track. Vulnerable vignettes of everyday life, her experiences are completely seeped into the mixtape.
Somebody's Child, 'Sell Out'
Following 'Broken Record', the Dublin outfit's new track begins with an epic guitar riff (as usual) before the indie rockers' vocals kick in. It's an ambitious, arena-filling sound that lifts Cian Godfrey's rock star voice to higher clouds. Armed with tour dates and the announcement that they've signed to indie label Frenchkiss Records, Somebody's Child return with more indie bangers. There's an infectious energy, addictive chorus and a nod to internet culture. The song describes Cian Godfrey's struggles finding authenticity in a corrupted world where "your time is being sold as real estate to the highest bidder online". 'Sell Out' is indicative of what's to come by the Irish five piece.
"Music shouldn't be exclusive. Even the snobs can listen to us if they want," Somebody's Child explain. "'Sell Out' is our punk track. You could say it's the 'fight club' track out of the lot. I like changing styles a lot but it's still part of the same narrative."
Saibh Skelly, 'Grow Up'
Advertisement
Following the success of her debut covers EP, Undercover Heartbreak, which charted Top 10 in the official Irish album charts when released back in April this year Dublin teenager Saibh Skelly is set to release her first self-penned solo material. New track 'Grow Up' was written in London and was once again produced in Dublin by Cormac Butler (Gavin James, The Academic, Pa Sheehy). Since her Rubyworks debut last year, Saibh has been steadily building her streaming profile, plus garnering six million views on YouTube and three million TikTok views. 'Grow Up' has pure pop elements mingled with a slight hint of country. Her lyrics are undeniably aimed at a teen audience, who seem to click with her words, judging by how massive her online following has become.
"As a kid I was always in a hurry, just so excited to grow up. But then when I started to figure out what's actually involved, I think I'm just not ready!" Skelly says of the new track. "That said, I reckon a lot of people feel like that, no matter what age they are!"
Jordan Adetunji, 'Insecure (Love Yourself)'
Following 2021 singles 'Wasting Time', 'Riot' and 'Angel', Northern Irish alternative artist Jordan Adetunji is back with a down-tempo single that uses minimal instrumentation. A confessional single, 'Insecure (Love Yourself)' sees Adetunji wear his heart on his sleeve, exploring issues of self-esteem and codependence. The song makes use of simple beats and warm electronic embellishments that emphasise the honesty behind his words. Jordan cites eclectic influences among The Weeknd, Kendrick Lamar, Jaden Smith, XXXTENTACION, Joy Divison and Bring Me The Horizon. The 23-year-old up-and-coming east Belfast musician said he wants to "carry the torch for Northern Ireland" after signing to Sony's RCA label on the recommendation of Oli Sykes.
Speaking about the new single, Jordan says: "'Insecure is a song I wrote about learning to yourself first before loving anyone else, it's talk on self love and how once we love who we are and are comfortable, we can share that love with other people. A straight raw reflection from where I was at in my life especially the situation I was in."
Morning Midnight, 'Teenagers'
Advertisement
Irish/UK bedroom pop duo Morning Midnight have finally released their debut album Happy Hour via Faction Records today, featuring standout track 'Teenagers'. The single is a stunning break-up track that makes simple use of moving piano chords and Jordan Scott's relatable, poetic lyricism. Opening with warm piano chords, the melody transfixes the listener from the lush beginning as Jordan Scott's soft vocals introduce the poignant lyrics. Jess Pascal's harmonies elevate the words, layering the textures to create a Bon Iver effect.
The beautiful track tells a delicate story of a couple hoping to move on, with the lead subject feeling the ghost of their relationship slipping way: "How long 'til I feel less lost?" Jess' background in piano, production and synthesis ground and illuminate the group's sound.
Chameleon x S Club 7, 'Don't Stop Movin'
A New Local Hero winner Chameleon (Matthew Harris) has remixed S Club 7's classic hit 'Don't Stop Movin', and the results are euphoric. As he wrote on his Instagram page, "the middle part might make you cry". It's a heavy, fast-paced beat that makes you want to catapult yourself onto the dancefloor with nostalgic goodness, following the release of his debut single 'Show Me Where Your Heart Is' on Rubyworks Records earlier this year. The young Dubliner has made a name for himself as a DJ and producer for Malaki and Shed Residents, who put on unreal events around the capital city. He's previously remixed Charli XCX's anthem 'Good Ones' and TraviS' track 'Faith'.
 

View this post on Instagram

 
Wild Youth, 'Modern Colosseum'
Advertisement
The Irish band released a brand new single 'Modern Colosseum' earlier this week - their third release of 2022. Epic drum beats and a catchy melody fronts the track, with the poignant message masked by frontman David Whelan's incredible pop vocal. Lyrically and instrumentally strong, the meaning behind the song is pretty damn poignant. Stand out lyrics include: "It's hard to believe in love/tonight don't believe in any old Jesus/I don't believe in leaders, preachers/dancing on the TV/fucking your freedom." The quartet have released 'Modern Colosseum' just over a week before they begin their Irish tour, with dates in Limerick, Cork, Galway and Dublin.
Conor Furlong, 'Eyes Open'
The Dublin singer-songwriter has shared an edit of 'Eyes Open', an album track from In Ruins, which arrived on September 16th. The album was written, arranged, performed and produced by Furlong himself. The LP features singles 'Gaza Kid' and 'Bullet From A Gun', and the future single 'It's OK To Feel Sad'. The album was influenced by what was, in Conor's opinion, the last golden period for popular music: 1991-1995 (one Hot Press writer disagrees, but nevertheless). Traces of A-ha, R.E.M., Nirvana, The Smashing Pumpkins, The Beach Boys, David Bowie, AIR, The Monkees, Phil Spector and Mercury Rev are all over Furlong's music, which feels otherworldly, atmospheric and ultimately embracing. 'Eyes Open' is definitely a blast from the past, with lo-fi, faraway vocals and plenty of warm piano, percussion and synths.
Ellen Arthur Blyth, 'God Knows'
Dublin-based singer-songwriter recently unveiled her long-awaited debut album Nine. The unique dreamy jazz-pop sound includes the epic ballad 'God Knows', which has been released as a single tay, exploring the ideas of loss and redemption. Brutally honest as ever, the track is about quitting toxic habits relating to alcohol abuse. "It's about the time in my life when yet another relationship had ended and I had to face the fact that the way I was drinking was destroying my life," Ellen shares of 'God Knows'. "I had to stop. It was the hardest and best decision I ever made."
Recorded in Hell Fire Studios, Dublin and produced by Alex Borwick, head engineer of the famed Grouse Lodge Studios, the impressive sound walks a tightrope of consonance and dissonance, nostalgia and joy, resulting in a finely poised drama of soft, lilting melody and haunting wistfulness. The achingly brutal vocals captivate from beginning to end. Following the success of her electric gig at The Sugar Club, Ellen is performing again in her hometown at Whelan's on November 9th - backed by Aoife Doyle.
Advertisement
Helen Murray, 'Wrong Time'
The Irish musician's fourth single is an R&B Pop track, sonically inspired by Prince and Solange and lyrically inspired by Murray's difficulties with procrastination and perfectionism. 'Wrong Time' features a bouncing drum beat with a rich bass line to match, co-produced by Helen with producer Steven McCann. Slick vocals were edited and recorded by Adam Shanahan. Catch Murray's first hadline show Upstairs in Whelan's on October 16th, where she'll officially launch the powerful new single. If you've got Remi Wolf, Jessie Ware, Nao, Kaytranada and Laura Mulva on rotation, get yourself to Whelan's this Sunday night.
"When I wrote 'Wrong Time', I was really struggling creatively. Perfectionism had such a hold on me, which then led to not wanting to write because I judged it so much. There's a guilt that I have as a creative person when it comes to time and how well I spend it. I often feel I need to spend all my free time locked away in my room writing and crafting my art. When in actual fact, all my inspiration comes from living and experiencing life. I was in the depths of a creative block, but writing about it helped me to overcome the creative lull."
Crayon Set, 'Love Is a Real Place'
'Love Is a Real Place' marks the first new music the band have recorded in nearly four years. The Dublin-based indie act will be releasing several new self-produced singles across late 2022 and 2023 and have enlisted some of their favourite producers to mix them. The new track was mixed by renowned electronic musician/producer Daithi, and features Ali Comerford on violin and viola. Ali will be joining the band on their Autumn tour dates. The Crayon Set have specialised in creating infectious, expertly-crafted, upbeat indie, comprising Kate Dineen, Robert Baker, George Guilfoyle, Phil Casey and Finn O'Reilly. 'Love Is a Real Place' is more down-tempo, brimming with a warm, cinematic feeling.
"The song is about how when you are younger you don't fully appreciate what you have - those intense connections and unique first-time experiences - you presume life will always be that way," writer Robert Baker says. "And of course life usually isn't like that - and you only realise this when it's far too late..."
Davie Furey feat. ELLYD, 'Downtown Parade'
Advertisement
The charismatic Irish singer/songwriter's new single was produced, mixed and mastered by Martin Quinn in JAM Studios. It marks Furey's second single this year, after 'History' reached number 1 on the iTunes rock charts. Both tracks are part of a collection of songs being recorded for a new album, which is set for release in 2023. 'Downtown Parade' includes the stunning vocals of Dublin singer/songwriter ELLYD, acting as the second collaboration between the pair following 2017's 'Secret Light'. The single appeared on Furey's acclaimed album Haunted Streets.
"Everywhere distraction/Shakedowns are happening/Hero's want some action /Where they get it don't mean a thing/Chaos 'round the corner/Laying down a mark/They're breaking for the border/Some people just like it dark," Davie and ELLYD sing on 'Downtown Parade'. Gentle piano chords and guitar riffs have a Springsteen edge to them, adding a country vibe. "It's a shadowy tale of what a night may hold," Davie Furey tells Hot Press. "I love the energy of a city; each one has its own energy. It's not something I need frequently but when it happens, I enjoy the buzz."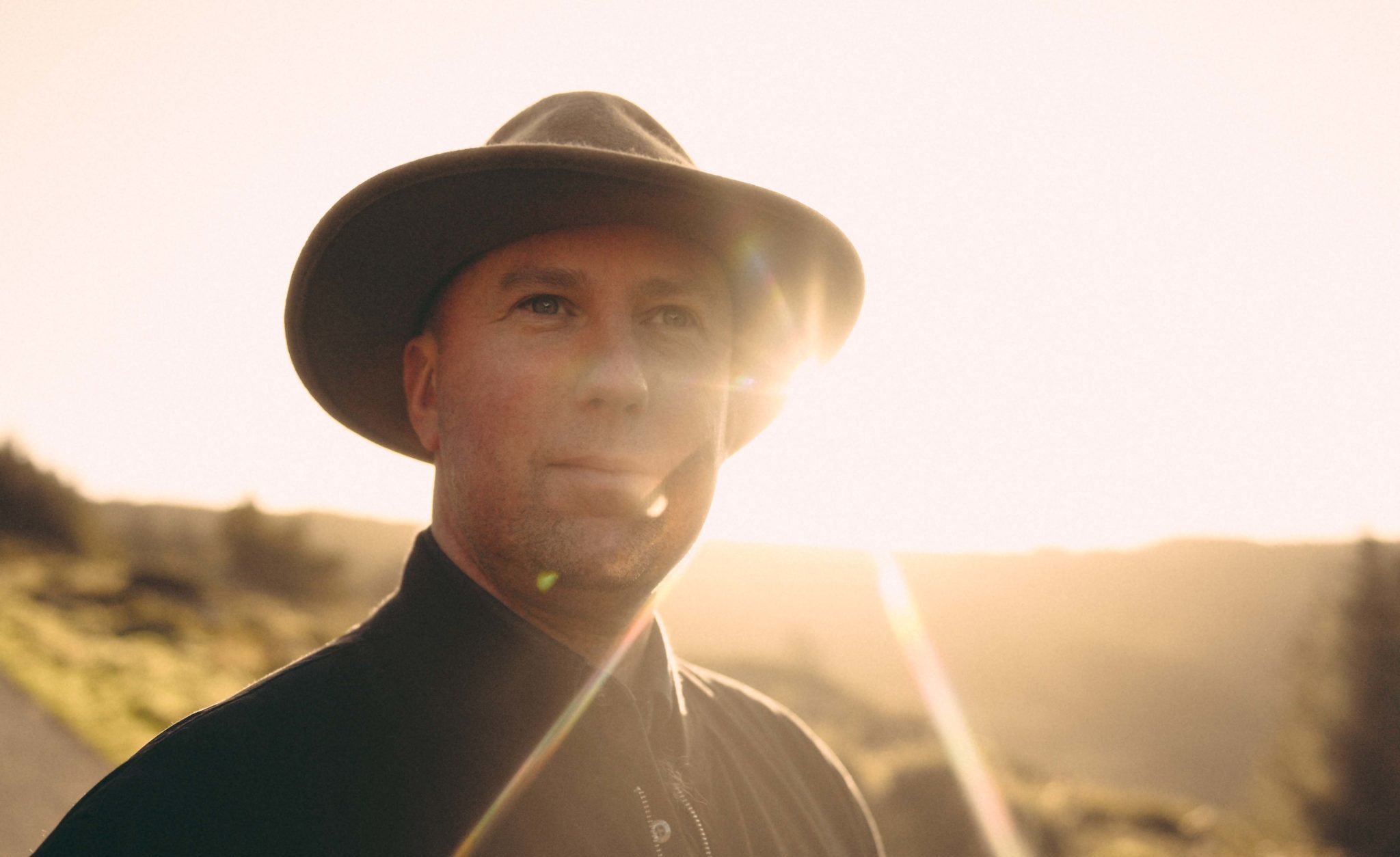 Dylon Jack, 'IDFC'
The Shannon-based artist has been honing his craft since 2017. Originally an acoustic singer-songwriter, Dylon has changed his sound completely since teaming up with producer Adam Redmond of Just Wondering, Milk. and modernlove.) to create a sound that hooks you in. 'IDFC' follows on from previous single 'On U', both of which are set to be included in his forthcoming debut EP Something Never Quite Love. The Clare native's voice sounds radio-ready on the indie-pop anthem, which includes Redmond's trademark playful beats and futuristic synth melodies. It's engrossing from the first second, the pair are a production match made in heaven.
"IDFC is about the breakdown of a relationship and the temptation to go back before realising it's too far gone and the best thing you can do is not care," Dylon says of the single. Jack is scheduled to support fast rising alt-pop band modernlove. at their gigs in Listowel and Limerick on November 17th and 18th.
Virgins, 'Transmit A Little Heaven'
Advertisement
The Belfast-based shoegaze band includes Michael Smyth at the hazy centre and vocalist Rebecca Dow on the recordings. Born out of a serendipitous encounter with Slow Crush's Aurora record, it acted as the catalyst for Michael's foray into the fuzz and reverb soaked world of shoegaze. The outfit's new Transmit A Little Heaven EP dropped today, featuring grungy riffs straight out of a '90s Sub Pop record. The title track shimmers and glistens while further enveloping the listener, drifting off into celestial infinity. Like all great shoegaze songs, the EP touches on desire, death, lust, sex, regret and sometimes all within the same song, sometimes all at once. Creating their very own brand of lo-fi sounds, it's no surprise Virgins signed to Galway-based label Blowtorch Records in July. They're setting out on a 6-date UK tour next month.
Podge Lane, 'Battle Wounds'
The Cork alt-country artist began to independently record and release his original material in 2018 with his debut singles; 'The Dark' and 'Move on'. Blending honest lyricism with explorative instrumentation, Podge shared his debut EP, People Leave In Colour, in April 2018 and his debut album, Outer Monologues in November 2021. Lane dropped previous single 'Paradise' in August, which marks the first single from his sophomore album (due out in early 2023). 'Battle Wounds' sees the musician tell an everyday story with his usual, compassionate voice. "I see you for what you are, what's in scars and battle wounds/so tell me, if you have to/if you can't handle my battle wounds." Simple acoustic instrumentation underlay Podge's vocals on the song, which could have been recorded decades ago judging by the genre-blending 70s jangly sound.
The Burma, 'Sucker For Stars'
The title track from the Cork-based trio's debut album sees Tony O'Donovan (Vocals), Peter Piggott (Lead Guitar) and Doolin man Cian Doherty (Drummer) create a jaunty indie-rock gem. Accrediting their sound to influences of the US indie scene of the early 2000s (The Strokes) and UK guitar bands of the 80s and 90s, The Burma lists bands such as The Killers, Tame Impala, The Smiths and Arctic Monkeys as their inspiration.
Advertisement
Those nods are all over 'Sucker For Stars', with O'Donovan's vocals sounding remarkably similar to Justin Hayward-Young of The Vaccines. With a hard-hitting drum beat elevating the up-beat guitar riffs that thread throughout the track, which touches on naive optimism, uncertainty about your future as as a young person and chasing love - with mistakes along the way. "Coming out of a storm again/I think I see the light coming 'round the bend." It's easy to see why they've landed support slots for The Academic, The Strypes, Delorentos, Ryan Sheridan, The Blizzards, Paddy Casey and The Frank & Walters. The rising band are promoting their album with a run of dates in Dublin, Dundalk, Cork and Limerick.
Omonoko, 'Summertime'
For fans of Maribou State, Bonobo, Alt - J and Milky Chance; Northern Irish duo Omonoko are back with a brand new single - their first of 2022. Two years on from 'Weight In Gold', dance track 'Summertime' encapsulates hypnotic beats, flourishing synths and powerful electronics. Despite it being deep into autumn at this stage, the song bottles the energy of warm summer months, tropical soundscapes and the highs of nightlife. It's a vibrant, catchy offering that begs for radioplay. Hopefully there's plenty more to come from refreshed pairing Brendan Fitzpatrick and Martin McLoughlin. Their style of contemporary rock, electronic and indie influences mingle together to create sonic gems, playing with the audience's expectations while they're at it.
Frendan, 'Rollies'
Following 2022 tracks 'Content' and 'My Name', Frendan is back with a jazz-powered new single. With lush instrumental sounds, merging electronic with ambient genres, the subtle beats are at once seductive and captivating. 'Rollies' features compositions by Ryan Hargadon, and acts as the final single from upcoming debut album Frend, scheduled for release on the 19th of October. There may be no lyrics or raps featured this time around, but the unreal elements of the track can't be ignored. Drawing strong influence from artists such as Flying Lotus, Aphex Twin, Gorillaz and The Streets, Frendan's singular experimentation will be seen on his new concept album. Heavy drum beats build in anticipation, dragging the listener along into a world of the musician's making, full of strangeness and light. He's an exciting artist on the scene.
Kid Apollo, 'The War On Trees'
The Derry artist writes, records and produces all his music from a beat-up laptop in a cramped bedroom. Not bad. Rory Mullan released his EP, Sounds of Silent Bloom, earlier this year, gaining deserved attention, but that hasn't slowed down the rest of 2022 for him. His new four-track EP Four Fires takes his work a step further. 'The War On Trees' heralds sonically and lyrically intriguing music, merging sounds from the '80s and '90s indie-rock with contemporary synths and electronics. "Keep beauty in abundance for every generation's sake," he presses on the track, bemoaning a compromised state. Needless to say, it's a decent metaphor for climate catastrophe. "Did you let it get out of hand? Now I hope you understand, you can only avoid so much." Textured vocals and soft strings elevate the sound before sci-fi-esque guitar riffs and beats bring it into the 21st century with crashing drums. An unusual number, but increasingly relevant.
Advertisement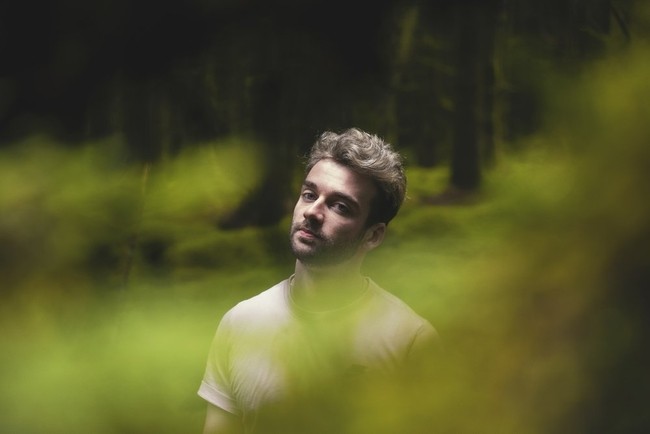 Lime Tree, 'Too Late'
Lime Tree have come sprinting out of the blocks with their debut release. The Dublin four-piece have a classic, indie-funk sound that fans of King Krule, Two Door Cinema Club and Fizzy Orange will find intriguing. Jangly guitars and funky basslines dominate the emerging outfit's three and a half minute introduction to the music world while Jake Murray's drumming considerably aids the track in its bop-ability (our own Tadhg Williams believes this word is real so we'll support him). As described by band, "Too Late encapsulates all of the sounds we've been building in our music over the past year", and acts as an exciting prelude to their headliner in Workman's Club main room on November 12th.
chxmist, 'Reunion'
Stemming from years of experience in bands as a drummer, chxmist combines punchy electronic drum lines with ambient textures on his debut EP Reunion, running the line between relaxing and club-heavy tunes. Out now via Lost Decay/Faction Records, Reunion comes from Dublin-based producer Conor Barry. The project started in 2020 as a selection of ambient pieces documenting the isolation and loneliness experienced during the first national lockdown. This has evolved into a signature combination of choppy drums and atmospheric soundscapes. The title track features frantic dream states of isolation mixed with euphoria at the return of dancing.
"Reunion is a project that started to take form in the summer of 2021," chxmist said. "With friends and family returning home from lockdowns and isolation throughout the world, I wanted to capture that feeling of relief, a warm hug with a friend you haven't seen in far too long, with music. The title track reunion encapsulates that for me, having played it to a gathering of friends I knew this had to be the basis for the EP. The record was written in the year that followed, each track pinpointing a different stage on the road to reunion."
Paul McCann, 'Lost In This Moment'
Advertisement
The Cavan singer-songwriter and multi-instrumentalist has plenty of experience up his sleeve in the business - he's performed with Rufus Wainwright, Pugwash, The Strypes, Duncan Maitland (Picturehouse), Sandy Kelly and Nelson Bragg (Brian Wilson Band/Beach Boys) among others. McCann released his debut album, Here Comes the Rapture, in 2018, inspired by Jeff Buckley, The Beatles, Kate Bush, Johnny Cash and Queens of the Stone Age. 'Lost In This Moment' comes from the mould of the great love songs and talks of the love and adoration of romance in true pop form. Once the song was demoed at McCann's home studio, he sent it to his friend, power pop maestro Jason Falkner (St. Vincent, Beck, Paul McCartney).
McCann entered JAM Studios outside of Kells and recorded the song with engineer/co-producer Martin Quinn while Falkner laid down the song's driving bass line. "I am really excited to release this song," Paul explains. "It was amazing to finally get to work with Jason on some tunes. I'm really proud of how it has all turned out, vocally, musically, sonically... everything. Hats off and thanks to Martin Quinn." With his upcoming album Alter Ego due in 2023, Paul chronicled his grief following the sudden death of his father in late 2019.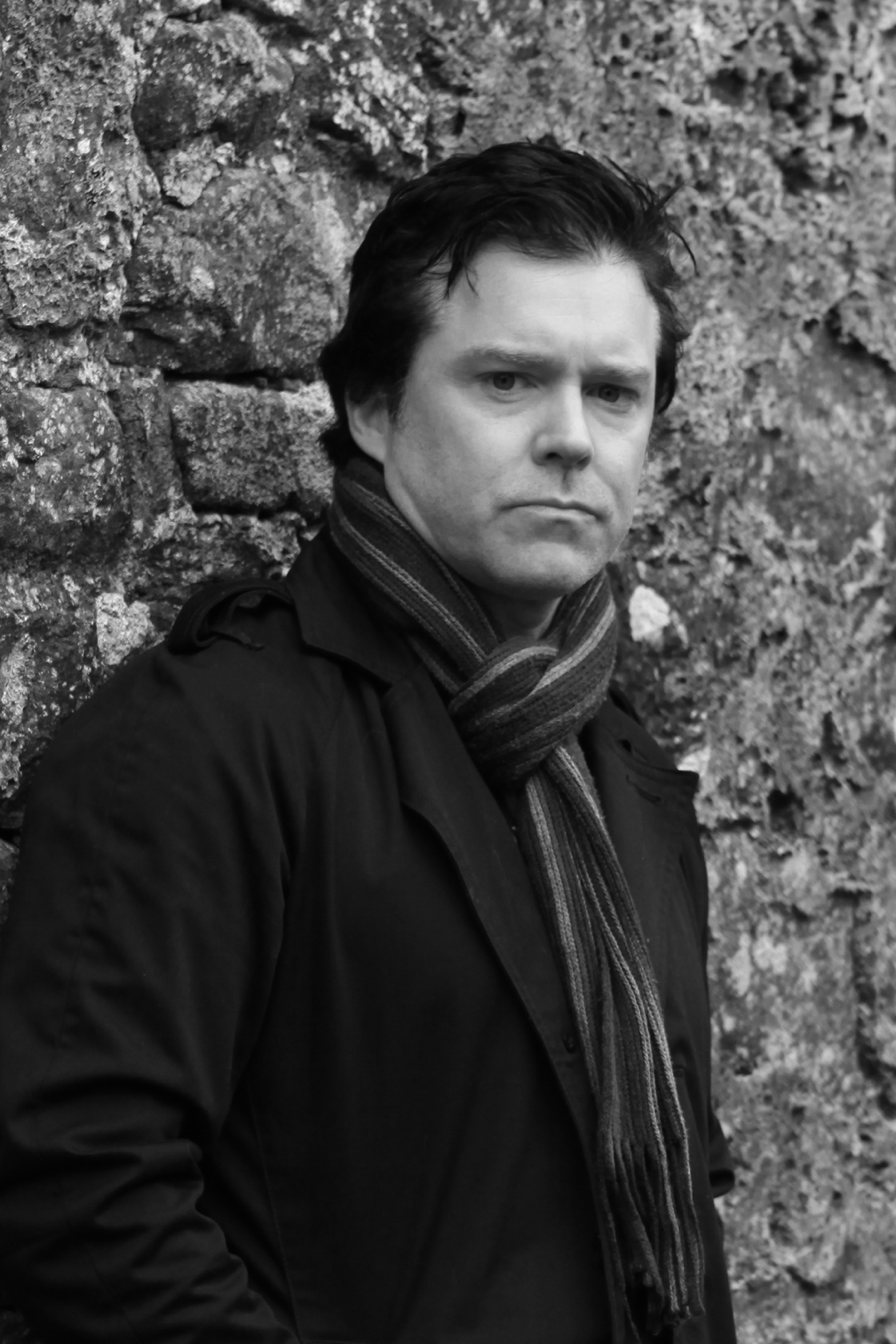 Eilís, '28 Days'
The Derry native has unveiled '28 Days' this week, created in a folk-tinged, alternative pop style. Uplifting and full of hope, Eilís' new single tells the story of a breakup timeline.From shock to acceptance, the candid song brings the listener on a journey. The song was recorded with Michael Mormecca and Danny Trouton at Tree Song Studios in Hillsborough, Northern Ireland. It's also her first single since 2020's 'Thank You', and opens with entrancing vocals. Gentle guitar strumming and minimalist background textures uplift the track as we hear her deepest, innermost thoughts and turmoil regarding a lost love.
"The inspiration behind this song branches from a timeline I see a lot on social media, with the idea that challenging yourself to do something or going without something for as long as 28 days creates a habit of it," Eilis notes. "I used this concept when writing the lyrics and based them on a breakup I was going through at the time. It's about feeling lost, finding myself again and eventually being able to break the habit."
Columbia Mills, 'Fake Life'
Advertisement
The Irish indie-rock outfit return with Album Number Three today, created during the pandemic. Infusing string sections into a gorgeous guitar riff and steady drum beat, the lyrics decry the lack of authenticity in the world. "Everybody wants to take back the words that hurt you once you're spoken/that could be solved so easily/that could be solved by making everybody ordinary," Fiachra Treacy croons on the track. Catch the band performing at Dublin's Academy on November 25th on their four-date tour of London, Birmingham and Manchester this year.
"For me, it is the best album we have made," frontman Fiachra says of Heart of a Nation. "It is the culmination of Columbia Mills finally reaching the sound that we have been reaching for since we started. We produced the album ourselves which meant that we decided the exact way we wanted everything to sound. The album really feels like the most honest and accomplished collection of songs we have ever recorded."
Aoife Wolf, 'The Wetlands'
The fast-rising Irish psych-folk artist is back with a bang. Off the back of the acclaimed 'The Woman Who Shot Andy Warhol', a single we hailed as "a stirring introduction to Wolf's body of work", the Belfast-based artist unveils its sorcerous follow-up, 'The Wetlands' via Analogue Catalogue/Tiny Comet. The title track from her upcoming debut EP was recorded by Julie McLarnon at the rural Analogue Catalogue Studio. It's a slow-burner of dusky interplay and shoegazey nuance, but the full-band effort emerges as Wolf's most emphatic release to date. Ultimately, it pays homage to the deep cultural and ancestral ties of the Irish bogland and Aoife's complicated relationship with it.
"It draws inspiration from my own perpetual conflict between the internal pull towards the sparseness of my rural upbringing but also how exposed and barren the midlands feel to me in both a metaphorical and literal sense," Wolf offers. "The city can offer solace in its wealth of amenities and distractions. However, the constant churn of the city overwhelms the senses until one needs to return once again to the black soil of home. This constant oscillation between noise and silence is a reflection of my own turbulent mental health during the time of the song's conception."
Reevah, 'Call Me Up'
The Irish musician's new single possesses a dogged determination to refuse to adhere to social expectations. Its vibrant rush of alt-pop melody, evocative '80s flavoured throwbacks and indie-rock live feel sets the tone for more releases to come in 2023. Reevah's instantly magnetic vocal allure should undoubtedly appeal to fans of Phoebe Bridgers, Maggie Rogers, Florence + the Machine and London Grammar. Reevah's brighter, bolder new sound sees her experimenting with pop, alternative, indie, folk, chamber pop and more. Empowerment and direct messaging are her strengths.
Advertisement
"I don't tend to write about soft subjects," notes Reevah, real name Aoife Boyle. "It's basically about smashing the patriarchy," she continues. "It's about going through the motions, but trying to break away from them and away from what women are perceived to be. I'm worth more than this. I can do more than society expects me to do."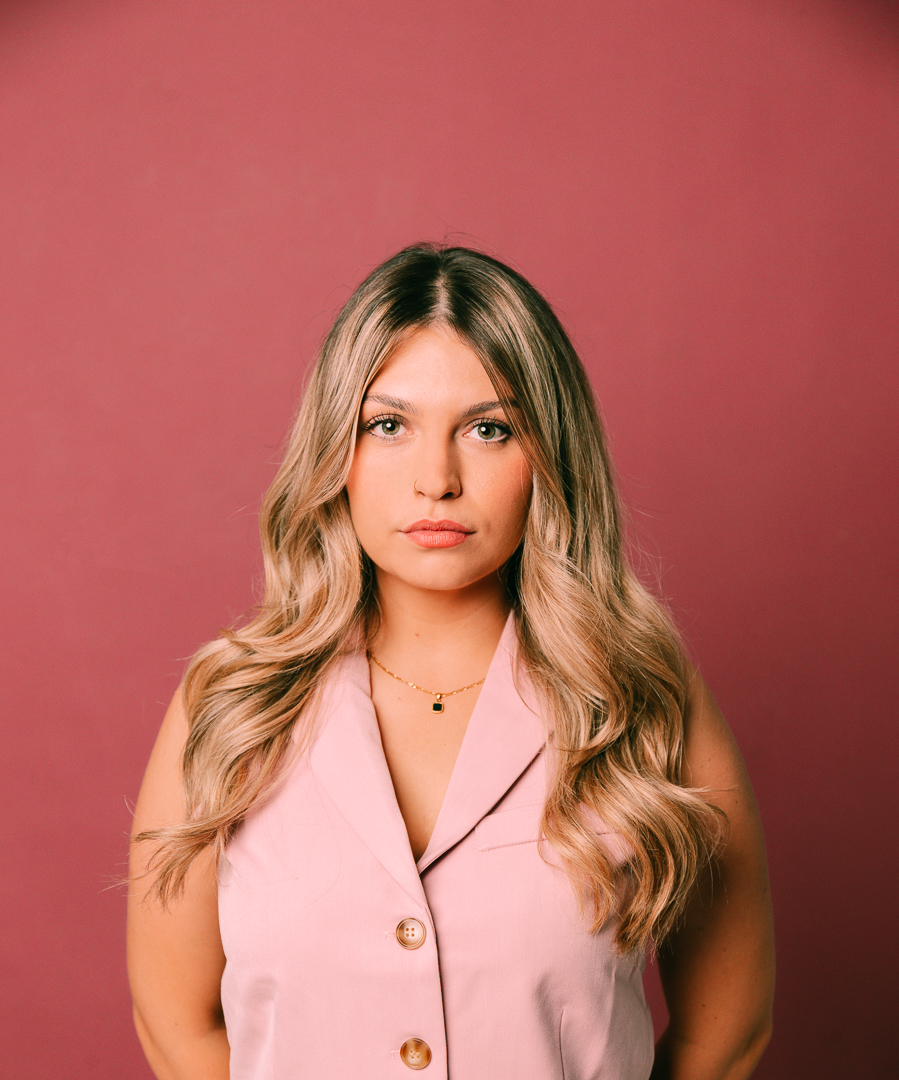 Brídín feat. Stephen Rea, 'The Dawn Chorus'
Originally penned as a poem by Irish poet Derek Mahon, Irish harpist Brídín was originally asked by Donal Scannell to take part in a commemoration to Derek in 2021. The musical version is performed by Brídín and multi-award-winning actor Stephen Rea, a friend of Mahon's. Over the past number of years, the Sligo musician has developed her own style influenced by her natural surroundings and rooted in her background in traditional Irish music. Since becoming a full time funeral director and embalmer, Brídín has also found that writing and playing music is a great healing process for the pain of people's grief that she deals with on a daily basis. Her spiritual gift for capturing the mood of words shines through on 'The Dawn Chorus' beautifully.
"I had the honour of writing music for this vivid and colourful poem," Brídín recalls. "I am so grateful to have had Derek's friend Stephen Rea recite this poem so powerfully on this recording. 'It is not sleep itself, but dreams we miss', the poem is all about that state our mind is in as we just wake up, trying to grasp onto any memory of your dream you can. It is true, it's not the physical aspect of sleeping that we miss but the land that we can escape to when we do, I think there's something magical about that."
The Answer, 'Blood Brother'
The Northern Irish rockers are back with their first studio single in almost seven years, so it's a long-awaited return to say the least. 'Blood Brother' was produced and mixed by rising UK rock producer Dan Weller (Enter Shikari, Bury Tomorrow) and will precede the bands comeback performance as special guests at the Planet Rockstock festival on December 3rd. Their soon to be released seventh studio album is on the way, with a special run of limited capacity UK and European album shows in March 2023 set to showcase new songs and classic The Answer tracks.
Advertisement
'Blood Brother' is power-keg anthem which sees the band hark back to their early 2006 sound. Crafted with a contemporary alt-rock twist, it showcases a pounding minimalist rock groove with their trademark exceptional vocals from lead singer Cormac Neeson. "Blood Brother is a thundering slab of positive energy created by four brothers who quite frankly just really missed each other," the frontman says. "We're back and we had more fun writing and recording this new music than we've ever had. We truly believe this could possibly be the best album we've ever recorded."
Valerie Rose, 'My Head'
The 17-year-old (yes, you read that right) multi-instrumentalist's new single was co-written by Valerie and Lauryn Gaffney. 'My Head' was also recorded and produced by acclaimed producer, Chris Bubenzer (AKA Benza) in The Playground. The young artist has mastered playing multiple instruments, including guitar and piano, and has been creating music since the tender age of 10. Inspired by her mother and vocal coach, Valerie has has been working with Diffusion Lab over the past year. Finding inspiration from the mundane incidents in her daily life, Rose's songwriting explores these experiences with quick-witted, relatable lyrics matched with massively memorable alt-pop hooks.
"It began in the same way that many of my songs do: I was humming melodies in my kitchen and liked the pattern, saving to it voice memos," Valerie Rose recollects of the track. "The first line came from mumbling, 'I've been such a wreck now.' That line was essentially the song's inspiration. I was prompted to ask questions to elaborate on the statement. Why would I be feeling this way? or what happened to make me a mess? The lyrics to the song were created while brainstorming answers to those questions. I can't wait for many more songs to be released."
 

View this post on Instagram

 
Ways of Seeing, 'Every Night'
Advertisement
The Kerry musician (James O'Donnell) has shared a track from his forthcoming debut album, End Comes To Light. Inspired by the remote roads of his home place and a sense of loss, 'Every Night' is about trying to escape a memory or thought that torments you when you are alone.
"The scariest feeling from my youth had always been walking the roads at night as I was told so many terrifying tales of the Pooka, Banshee and Dullahan by my grandmother and uncle," Ways of Seeing describes. "The narrow roads were dark and filled with unknowns. I slowly realised that these journeys were a psychological test, fears to be overcome in order to move out of the darkness. Often, we can imprison ourselves in a narrative that is detached from reality, a narrative we cannot escape despite going against our usual logic. Sometimes a memory or thought can be so strong that it traps us in that foreboding sense of walking the roads at night and I fear there might even be a part of me that enjoys it."
David Clarke, 'Sheila'
Following the release of his 2022 EP Solace and 2020 singles 'Glimmer' and 'Bliss', David Clarke is back with a beauty. 'Sheila' is quietly powerful, bearing his soul on the down-tempo guitar-heavy track. With traces of Radiohead and Damian Rice, 'Sheila' builds in intensity for a beautiful chorus that brings a male choir into the fray. There's a lovely simplicity to the single as it grows in confidence, evolving into a soaring anthem that would put Snow Patrol to shame. "You can call me whenever you want, but just know that it's not the same/'cause everything has changed," he croons, with layered vocals. Clarke's voice sounds intensely strong on the muscular track, we're excited to see what's next.
Listen to the current week's playlist in full below.
RELATED