Listen to some of our favourite new Irish tracks of the week below...
Dermot Kennedy, 'Something to Someone'
Readying himself for a world tour, the Dublin singer-songwriter has shared his first new single since his Top 20 UK hit 'Better Days' - which came out last July. His usual powerful vocals bring the track to life in style.
Kennedy elaborated on the raw pop song's meaning, saying it's "To be something to someone. To love and be loved in return. What a comforting thought it is to know that no matter what you endure, no matter how lonely the world may seem, you're still on somebody's mind. It is the only thing. I want this song to be a reminder to whoever hears it that they are loved."
ROE, 'A Temporary Thing'
The 21-year-old Derry songwriter has released her new single, following on from her upbeat 2022 single 'I Dare You'. The new track showcases a different side of the rising artist, recorded live in one take at Attica Audio by Tommy McLaughlin of Villagers acclaim. 'A Temporary Thing' is simple and understated, but packs an emotional punch. Relying only on piano and vocals - it carries a message of love, loss, helplessness, and hope.
Advertisement
"I don't think you ever really know what to say to console someone who's grieving. I don't think there are any magic words out there that can take that kind of pain away," says the multi-instrumentalist. "I wrote 'A Temporary Thing' for my mum when my granny passed on, when I realised that the most helpful way to comfort someone is to just let them feel how they need to and be there for when they need you."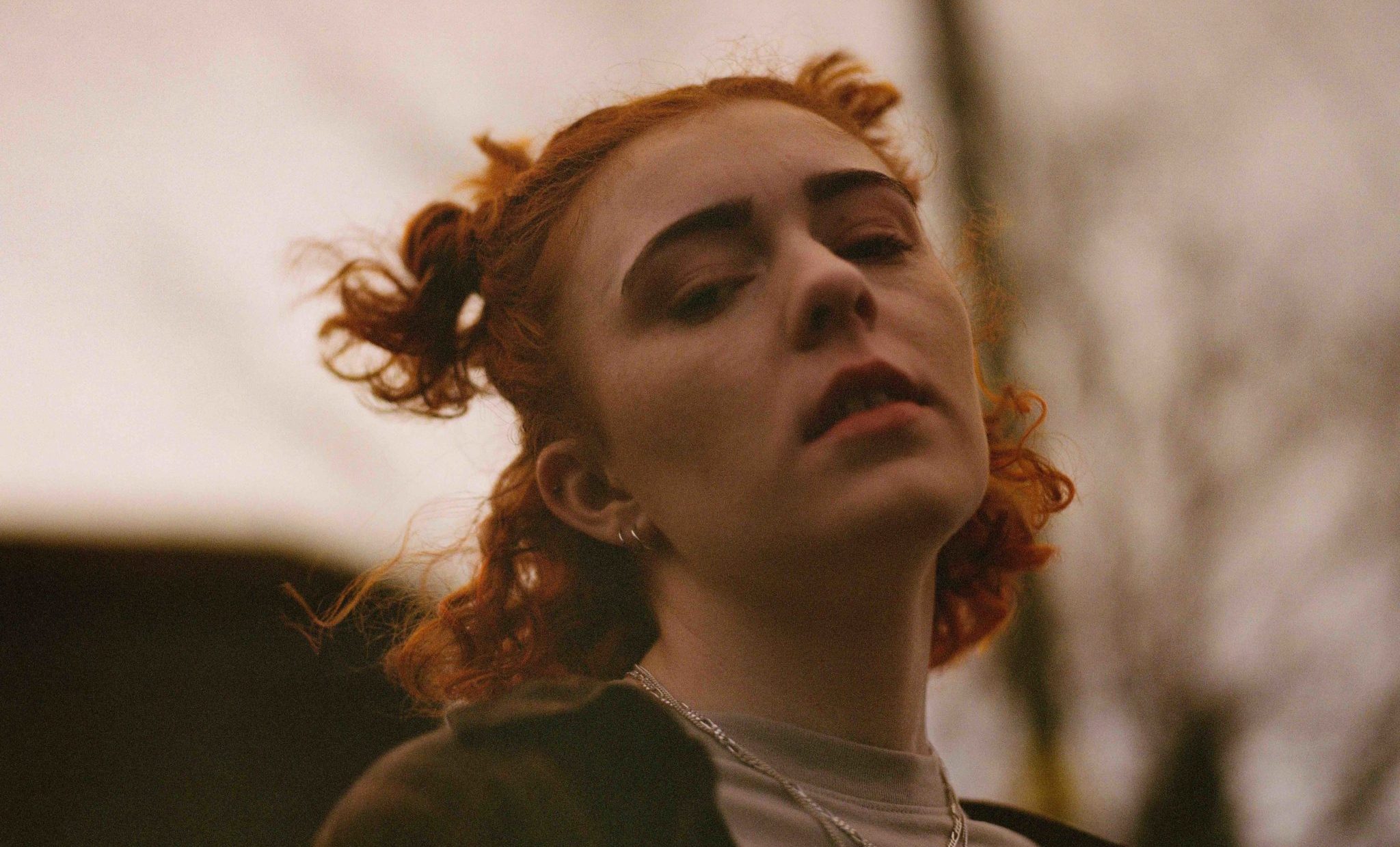 Museum, 'We Wouldn't Be Friends'
With upbeat electropop accompaniment and dramatic vocals, 'We Wouldn't Be Friends' combines classic songwriting melodies with booming, contemporary instrumentation and production. The track is ultimately an examination of personal growth and reevaluating the person you've become through new eyes. MUSEUM is composed of long-time friends Sam Hardiman and Geoff O'Connor. After meeting in school, the pair first bonded over their passion for table tennis, and went on to tour the world competing in tournaments.
Rowan feat. Ariel Posen, 'Does It Make You Happy?'
Canadian guitarist, singer, producer Ariel Posen has hopped on the title track from Cork trio Rowan's debut album. Consisting of Dylan Howe, Fionn Hennessy-Hayes, and Kevin Herron, Rowan take inspiration from indie greats like Acrtic Monkeys, Arcade Fire and Bombay Bicycle Club, but at the same time they have crafted a style that is wholly unique to them.
'Does It Make You Happy?' is a brilliantly nostalgic slow burner, full of Nirvana grunge angst and a booming chorus. Check out our new Rapid Fire Q&A with the breakout band below.
Advertisement
KhakiKid, 'Woodstock'
22-year-old Crumlin native KhakiKid (Abdu Huss) has is capitalising on those early outings on his new single, bringing his trademark lyrical prowess to the next level. His debut EP Elevator Music will land in July, after the hip-hop sensation signed to Red Light Management and performed on the Hot Press Y&E Series.
"I wrote 'Woodstock' reminiscing of those nights where you hadn't any plans but by the end of it you're missing 50 percent of the clothes you left the house with," the bedroom rapper says. "Even with the memories of your mam's mortified face in the morning, you can't help but look back on those nights with a tinge of nostalgia. I wanted the song to feel like you're walking home at sunrise, hearing birds chirping and are desperately trying to avoid shameful eye contact with early morning joggers."
Ye Vagabonds, 'An Island'
To celebrate the release of their eagerly anticipated third album, Nine Waves, next week, Ye Vagabonds have announced an Irish tour for June, and have shared a new single, 'An Island'. Nine Waves was recorded in the Dublin Mountains at Hellfire Studios, produced by John 'Spud' Murphy (Lankum, black midi).
"'An Island' was written in a time of isolation," Diarmuid Mac Gloinn says. "I sat in the same chair day after day with a guitar, looking out the same window. It was one of the first songs I showed to Brían in March 2021 when we wrote at his Wicklow place. I was nervous, but he took the lyric sheet and played the song back to me with his guitar in a big open tuning. It was wild, hearing it in his voice for the first time. It made sense."
Advertisement
Sister Ghost, 'Cut Like A Thorn'
The new single from the Belfast alt-rock duo (Shannon D O'Neill and Maeve Mulholland) was written after the passing of Shannon's Granny, Emily O'Neill, from lung cancer in May 2021. It was her first experience of writing to cope with grief.
"It's about the things I learned from her as well as the wider story around that generation of Irish women who bore so much in order for my generation to have more freedom and autonomy with their lives and careers," she says of the charity release. The money raised through Bandcamp sales of the gorgeous song will be donated to the Foyle Hospice, a local cancer hospice charity that do so much for cancer patients and their families.
Pastiche, 'Written & Directed'
'Written & Directed' is the final Pastiche single before she releases her debut EP Freak Show Symphony on Friday, 20th May. A song about karma and revenge, inspired by some of cinema's greatest directors; the single brings her usual pop broodiness and matches it with atmospheric synths and biting lyrics.
"'Written And Directed' serves as a kind of revenge fantasy for me," the BIMM Dublin grad says. "I think as people we are all extremely complex and our desire for revenge when we've been wronged can be a sharp, double-edged sword. This song is inspired by the revenge, drama and horror films of Tarantino, Hitchcock, Ridley and Coppola and the idea that we can savour each delicious moment of the fantasy of someone getting what they deserve."
Advertisement
Rachel Mae Hannon, 'Work It Out'
The soulful vocalist, multi-instrumentalist, songwriter and producer is back with another laidback banger. Bringing together R&B, pop, neo-soul and funk; 'Work It Out' is full of swirling synths and hopeful words. "When the sun shines, it's gonna turn the whole world 'round," Hannon croons. She showed off her incredible vocal abilities during her Hot Press Y&E Series set, and it reflects on her single releases. The Monaghan-born, Dublin-based artist shared her debut EP Like It Is last year following her striking debut single 'Be In Love', which dropped two years ago.
Big Yellow Jacket, 'Silhouette'
Waterford-based alt-pop artist Big Yellow Jacket (Zach Mulcahy) has unveiled his anticipated debut single today, and it's worth the wait. The upbeat, energetic number echoes the work of Glass Animals with a Bon Iver twist. If synth-pop summer vibes are what you're looking for, Zach's got it in spades. On 'Silhouette', Big Yellow Jacket navigates universal themes dealing with the desire to be in love whilst simultaneously facing the disintegration of relationships both firsthand and around him.
"'Silhouette' was written after I had watched a few relationships around me fizzle into nothing, as well as experiencing it personally. Lyrically, the song explores feelings related to watching a structure you've known your whole life fall apart whilst struggling to keep your own relationships afloat as well. I was inspired to write about the disillusionment of chasing 'the one'."
Advertisement
Caleb Kunle, 'All In Your Head'
Produced by London production duo Sunglasses For Jaws (Sinead O'Brien, Miles Kane, Nick Waterhouse, Yak), 'All In Your Head' is the new single from Nigerian-Irish artist Caleb Kunle. Released via Hackney independent label Pony Recordings; teasing the release of a new EP due later this year, the song unites folk-inflected soul with psych-tinged production flourishes. Caleb examines the pursuit of authenticity in his art on the track, also announcing a London headline at Bermondsey Social Club on 8th June. With gripping, grandiose string arrangements and the musician's trademark pipes, it's a soulful offering that will surely rotate in your mind.
Contour, 'Aos Sí'
'Aos Sí' is the Irish name for a supernatural race in Celtic mythology. With chilling electronic sounds and ethereal vocals, the track opens Contour's new EP Fíor nó FEAR. Ambient and captivating, we've got much to see from the rising duo. Previous releases include their 2018 EP Recesses, 2017 album Appropriation, 2015's Blessed With Weird Things EP and 2014's Chaos Theories. 'Aos Sí' remains at roughly the same pace throughout, with delicate textures and an ebb-and-flow melody.
Katie Kim, 'Mona'
Dublin-based singer-songwriter Katie Kim is set to add to her canon of moody alt-pop with her forthcoming sixth full-length album, Hour Of The Ox. It will also mark her last hurrah under the Katie Kim moniker. 'Mona' has its fair share of creepiness, pulsing synths and icy intonations. Written and recorded in New York before the pandemic, her new album is slated to feature the musician's usual raw, outside the box soundscapes.
As Kim describes, "Mona has existed for around 7 years, and has taken on many forms, but for this album version myself and John wanted to drape it in a magnificent sludge and a sense of close confinement for the first few introductory minutes. To then almost present a feeling of freedom and emancipation and awe at the final half. Mona represents an aspiration for something better to me."
Advertisement
Eoghan Moylan, 'Dark Disco'
'Dark Disco' is the debut single from Galway native Eoghan Moylan, blending heartfelt delivery and witty analogies with infectious rhythm. The song is situated mysteriously between the ache of loneliness and the excitement of connection. The Connemara man began his music career by sharing hugely creative covers online, before poring over details of original tracks to form 'Dark Disco'.
"I wrote it while isolated, in my old estate in Galway City," Moylan explains. "But I recorded it a year later, out of a spare bedroom, while I had the chance to travel around Granada."
Harry Fennell, 'Lack of Light'
For fans of Hudson Taylor, Bob Dylan and Villagers; young musician Harry Fennell is headed for the big leagues with his stunning debut single. Praised as one of our capital city's most captivating singer-songwriters, Harry has roots in the rural blues, old-time folk, and early jazz styles of Americana music. Drawing from experiences of his own and observing the world around him, he speaks candidly on the reality of being a young person in Ireland today. 'Lack of Light' traces the scars of self-doubt, loss and blame.
Fennell's impressive ensemble consists of Sky Atlas' Lughaidh Armstrong Mayock and Ryan McClelland on lead guitar and drums, Bala Blake on bass and Gareth Quinn Redmond on strings and harmonium. Stay tuned for Harry's launch show tonight at Dublin's Sound House venue.
Advertisement
Aoife Wolf, 'The Woman Who Shot Andy Warhol'
The Offaly psych-folk act on the rise and is set to release her debut EP, Wetlands, on September 2nd. 'The Woman Who Shot Andy Warhol' was recorded by Julie McLarnon at Analogue Catalogue Studio. The Belfast-based artist's new offering is a stirring introduction to Wolf's sublime, inward-peering craft. Accompanied by instrumental b-side, 'The Screaming Waltz,' the track draws on the narrative of Valerie Solanas, who shot the artist Andy Warhol in 1968, it filters vivid pain, contempt and confusion.
"I was fascinated by the details of the story," reveals Wolf. "Namely Solanas' belief that the government was spying on her via a microchip in her womb and through her bed sheets, as well as her outrage at being named an actor, rather than a writer, in the headlines that followed. But it was the hold that paranoia had on her psyche, in particular, that resonated with me the most."
Gareth Dunlop, 'My Kind of Paradise'
The singer-songwriter's new single is the latest cut from his new album, Animal. The album was recorded in Dunlop's own Sycamore Studios as lockdown engulfed the globe, a period that also saw him produce records by his friends and compatriots Foy Vance and Lee Rogers. Dunlop's latest single saw director and videographer Jamie Neish take the reins on the beach-inspired visuals.
Advertisement
"His idea was to shoot a one-take and have a fake beach scene built around me," Gareth says. "Jamie is one of those people in life who exudes positivity! When he's excited about an idea, it's infectious. We called two buddies to act as the builders on the set, re-used what was left of the props, bought some bags of sand and just went for it."
Silver Owls, 'Sleeping Giant'
Silver Owls have shared their debut EP Serpentine today with three accompanying videos. Despite forming a new band, its members are well known to the music scene. John 'Haggis' Hegarty and Eddie Butt are both members of Emperor of Ice Cream, with John also sharing music with Speckled Doves, Band of Clouds and Gammy Origami. Not one to shy away from other outfits, Eddie is also a member of dark wave favourites Arctic Lights.
Serpentine' the title track and lead single is a song about the pains of growing up, the tribes we form, the uncertainty of what lies ahead, and the songs and artists we fall in love with on our first nights out with our friends; music and memories that will stay with us forever.
Listen to the playlist in full below...
Advertisement