Listen to some of our favourite new Irish tracks of the week below.
Strange Boy, 'Waiting'
The Irish hip-hop and trad worlds collide on Strange Boy's new single 'Waiting' – from his highly anticipated debut album, Holy/Unholy, out this summer. Featuring music was composed and produced by Enda Gallery in Kilfenora, Co. Clare, the track further establishes Strange Boy as one of the most captivating emerging artists in the country.
Elina Filice and Neolithic, 'Everything About You'
Singer/songwriter/spoken word artist Elina Filice has returned with her third release of the year, 'Everything About You'. An infectiously groovy tune and a genre-defying track to boot, Elina enlists the help of friend and "groove-master" Neolithic. The pair met while studying at BIMM in Dublin, and have collaborated on projects and performances over the years.
Advertisement
Owen Denvir, 'My World'
This guitar-led indie folk tune, from Denvir's upcoming album Sticks, Stones & Bones, was crafted from sayings and moments the singer-songwriter and his friends shared in the panic before realising their relationships were about to end.
Biig Piig, 'Lavender'
Complete with organ synths, this smooth indie R&B offering from Jess Smyth (aka Biig Piig) is a richly layered, drum-heavy tune. It's a perfect spring tune, its holding onto the last vestiges of winter while looking toward the sun.
RuthAnne, 'F.L.Y.'
RuthAnne has spent years writing pop hits for superstars like Niall Horan. The singer-songwriter has been venturing further into a solo career of her own lately, and 'F.L.Y.', with its radio-ready hook and powerhouse vocals, is sure to soar – catapulting RuthAnne into the stratosphere in her own right.
Advertisement
Joshua Burnside, 'Higher Places'
Just as immersive as any tune from his sophomore record Into The Depths of Hell, 'Higher Places' sees Burnside return to acoustic sonics, allowing a sunbeam to fall on his rich lyricism. Using found sounds and bright production, Burnside is seemingly signalling the end of his foray into Armageddon.
Fears, 'Fabric'
Ahead of the release of her highly anticipated new album, Oíche, out on May 7, Fears has shared her third single from the project, 'Fabric'. The compelling new track explores themes of entrapment, escape, and finding the determination to succeed.
NEOMADiC ft. Shiv, 'Waves'
'WAVES' is a soulful intro into NEOMADiC's forthcoming EP AFTER DARK, and sets the tone for something packed with personality and originality. NEOMADiC trade verses over rich, mellow production, pulling you into a world of introspective lyrics that detail personal issues alongside subtle spiritual and pop culture references.
Advertisement
Ra Gerra, 'Pressure'
Despite being separated by about 2,000 kilometres, Amsterdam-based Kobina and Limerick-based co-founder of Narolane Records MuRli have forged a partnership to produce melodic, shifting music with emotive clarity and immediacy. 'Pressure' is a surging, energetic track, capturing the disarray and courage experienced in dealing with our self-imposed expectations and the demands of the world at large.
Rodrigo y Gabriela feat. Vincente Amigo, 'Oblivion'
Grammy-nominated duo (and former Grafton Street buskers) Rodrigo y Gabriela have teamed up with Flamenco guitarist Vicente Amigo to share a powerful cover of Astor Piazzolla's 'Oblivion' – set to featuring on their upcoming covers EP, Jazz, out on May 14 via Rubyworks.
Eiza Murphy, 'Bat and Ball'
After her first two singles, 'Black Hole' and 'Taxi', both hit No.1 on the Irish iTunes charts, Eiza Murphy is back with 'Bat and Ball' – which explores the concepts of control, misogyny and dominance in a relationship. Featuring hard-hitting production by Jay Nebula and Lenii, the track further establishes Eiza as a star-in-the-making.
Jack Rua, 'Contact'
Advertisement
Irish glam-pop artist Jack Rua and US hyper-pop artist Saint Taint have joined forces on 'Contact' – from their upcoming collaborative EP, I Don't Party Enough Anymore, out on May 7. The irresistible electro-pop track finds Jack's soft vocals in brilliant juxtaposition against Saint Taint's vibrant production.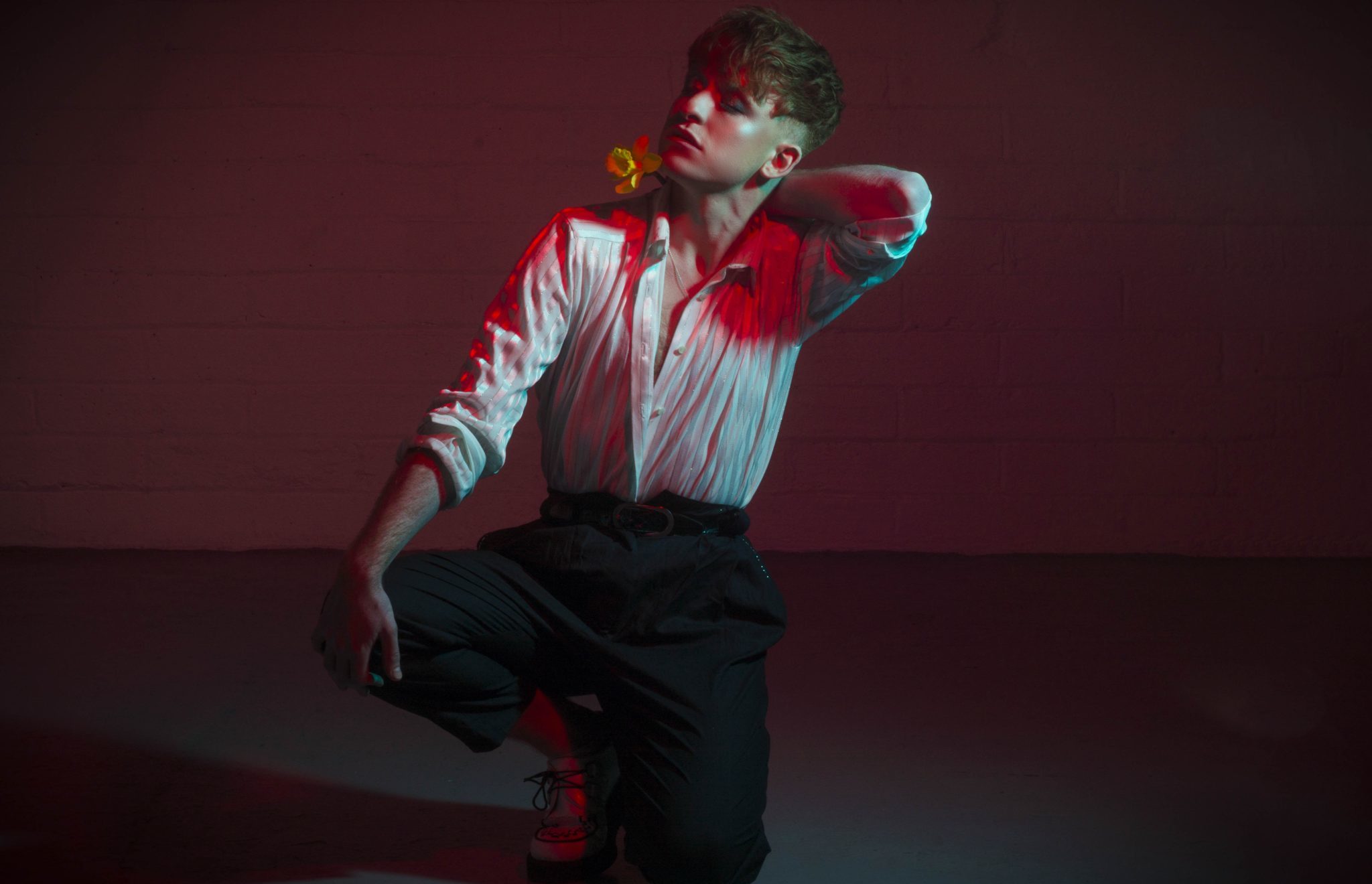 Local Boy, 'Thoughts'
'Thoughts' – which finds Local Boy channelling his inner André 3000 – explores the frustration of attempting to improve your mental health through the use of for-profit self-help resources. The track offers a further taste of what to expects from the Dublin artist's sophomore EP, out this summer. Watch him on the Hot Press Lockdown Sessions' Y&E Series tonight at 7.30pm!
PureGrand, 'Pictures'
Ahead of the release of his upcoming EP, This Can't Happen Again, acclaimed indie-pop artist PureGrand returns with 'Pictures' – an upbeat, '90s-favoured pop track that addresses contemporary attraction and dating.
KK Lewis, 'First Bus Home'
Advertisement
Following 'Good Enough', released earlier this year, KK Lewis returns with 'First Bus Home' – a captivating bedroom-pop that finds the hotly tipped singer-songwriter reflecting on teenage pursuits of love and angst.
Imelda May, 'Never Look Back'
The closing track of Imelda May's ecstatically reviewed 11 Past The Hour, 'Never Look Back' pairs the singer's husky rock voice with mournful, driving strings. Sultry and feminine, it bookends her album beautifully.
Pete And Tom On Song, 'Get Dan'
Dublin-based duo Pete and Tom On Song return with their sixth single, 'Get Dan' – a powerful song about turning points in life, and the brave decisions we must make to fully realise our dreams and potential.
Tracy Bruen, 'Better Than This'
Bruen's latest single is a song about love and loss, and captures the Galwegian's realisation that life's challenges and heartaches make us who we are and strengthen the bonds of love in the relationships that matter most.
Advertisement
Orla Gartland, 'Zombie!'
The captivating, up-tempo song from the young Dubliner explores how it feels to be with a partner who buries their feelings and eventually lets them bubble over. The track marks Gartland's second single of the year, a follow-up to 'More Like You'.
Listen to the Hot Press 'New Irish Songs To Hear This Week' playlist below: