The pair will perform 'Open My Eyes' (Daithí Remix) for the first time on December 12th.
Jameson are bringing two incredible Irish artists together for a special show, as acclaimed composer Daithí brings his impressive live set to The Workman's Club on 12th December, joined by special guest Maverick Sabre.
A connection of two creative minds, last month saw Daithí and Maverick Sabre come together, meeting in a North London studio to collaborate on bringing a new twist to a song from Maverick's classic debut album, Lonely Are the Brave. The pair will perform 'Open My Eyes' (Daithí Remix) for the first time together at Workman's for Jameson Connects fans.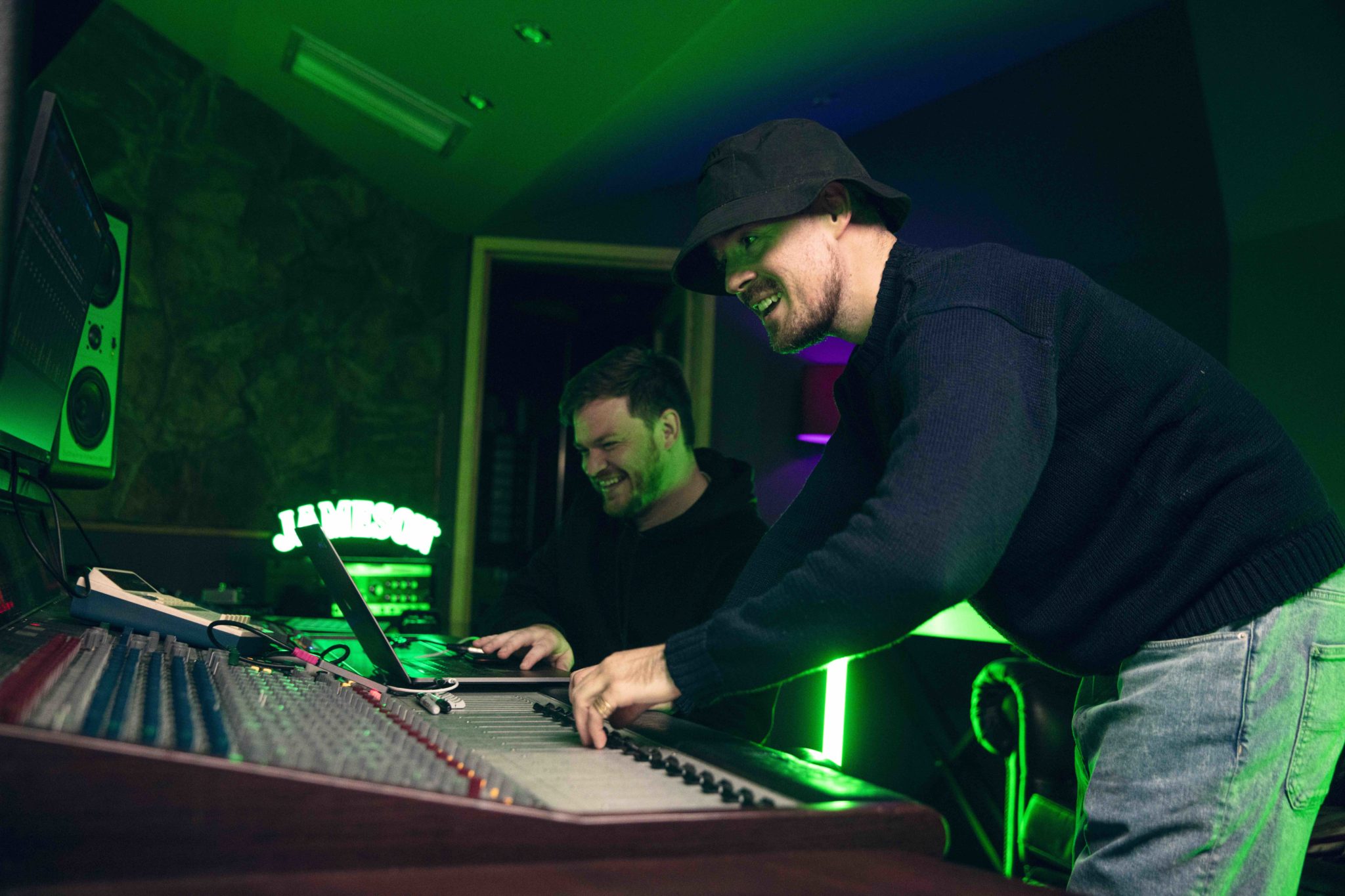 Daithí's set will be the headline on a line-up of incredible artists, including a live performance from Abbacaxi and Honeypot Collective's Rhyzine.
No stranger to collaboration, electronic producer Daithí released his latest record I'm Here Now in September. The nine track LP was recorded in the artists own creative hideaway – The Beekeepers in his native Clare and features a host of Daithí's friends and contemporary's from the Irish music scene, including Ailbhe Reddy.
Advertisement
He also teamed up with Bell X1's Paul Noonan to form HousePlants, whose 2021 debut album Dry Goods was nominated for a Choice Music Prize award. Their Seaglass EP is out now.
Maverick Sabre is currently on tour of the UK & Ireland. Lonely Are The Brave (Mav's version) has recently been released with the tracks reimagined by the inimitable performer.
To celebrate the release's 10 year anniversary and in a move to reclaim the masters of his seminal debut album, the 10 tracks have been rejigged.
"I was never paid any royalties for this album. Now I finally own my debut project. Re-recorded to take back control of my art. Thanks to everyone for supporting," Maverick said.
The Workman's Club show wraps a big year for Jameson and the Widen The Circle initiative, which launched in early spring with a special gig for St. Patricks Day. Headlined by Grammy nominated band Fontaines D.C., the show also featured rising Irish talents Biig Piig, who debuted a fresh collaboration with Monjola, and Kean Kavanagh.
This summer saw Jameson invite festival goers to experience The Circle at All Together Now, a stage in the woodlands of the festival with a collaboration between Elaine Mai and MuRli.
Advertisement
For a chance to win a pair of tickets to this exclusive gig, fans can apply now via Jameson Connects. Tickets are free and limited to two per person.