Listen to our favourite new Irish tracks below.
it's just Cat, 'Ache'
Having just played Main Stage at the Mother Block Party in Dublin, smashing her performance, Cork alt-pop act it's just Cat has shared her new single 'Ache' (featuring Lauren Smith). A fusion of electro pop vibes, 'Ache' references influences like Cardi B and Childish Gambino but the track is stamped with an individuality and style all of its own. "Ache is about the struggle I've gone through in order to fit in anywhere," BIMM Dublin graduate Cat says of the track. "It represents the battle I have had to endure in my head of trying to please everyone and realising you can't."
Jackie Beverly, 'Temporary State'
Rising indie-folk songstress Jackie Beverly's gorgeous new single 'Temporary State' explores seasonal anxiety and fear, pulling the listener into Jackie's intimate world just in time for her upcoming EP release in spring 2022. "I always get a little bit nervous coming into winter," Beverly says. "I think I struggle a bit with the darker mornings and evenings and the lack of energy that comes with them. This song is about the solitude that can sometimes be experienced in those darker nights. It can be a daunting time but it's also an opportunity to really look inwards and slow down."
Scattered Ashes, 'Slow Motion'
Advertisement
Fresh from releasing their debut EP earlier this year, Dublin post-punk outfit Scattered Ashes have shared their new single 'Slow Motion'. "The track deals with the helpless surrender of a deteriorating relationship," explains frontman Rob Dalton. "It's watching the person you love change before your own eyes but feeling powerless to stop it, in doing so you become a prisoner of time, waiting for the final nail in the coffin to declare your commitment null and void." The tune - recorded with Fontaines D.C. producer Daniel Doherty - will be included on another EP, which is slated to land in 2022.
Stevie Appleby, 'Mother Of Pearl'
Former Little Green Cars frontman Stevie Appleby has shared a Sufjan Stevens-esque new single 'Mother Of Pearl' alongside new track 'Rust', and they're both beauties. His captivating voice is overlain with a simplistic guitar melody throughout, as the visual artist explores diaristic lyrics and poetic words. Layered vocals are all the song needs, as Appleby describes familiar faces and feeling overwhelmed.
Loah, 'My People'
Sallay Matu Garnett (AKA Loah) is an Irish-Sierra Leonean artist who grew up between Maynooth and West Africa. During the pandemic, Loah worked as a pharmacist on the frontline, later co-presenting the RTE show The Heart of Saturday Night with Úna Healy. Loah has now released When I Rise Up, an EP of poetry from the 1920s set to music. Taking an international approach to this project, The 7 track collection features works by American poet Georgia Douglas Johnson, Gladys Casely-Hayford (Sierra Leone), plus Ireland's Eva Gore Booth, W.B. Yeats and Katharine Tynan. 'My People' brings the singer's beautiful folk storytelling to the famous Langston Hughes' work.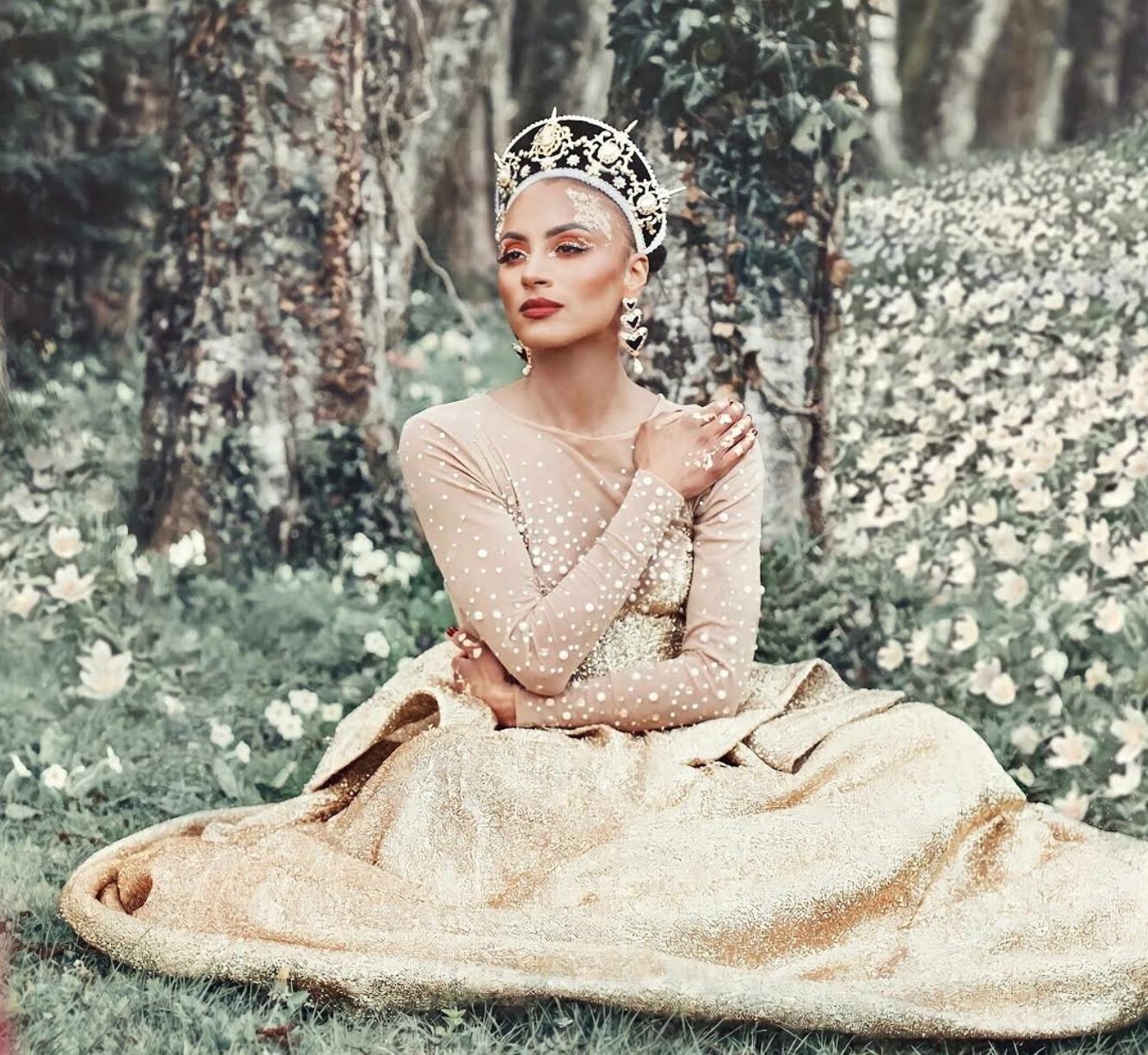 Saibh Skelly, 'Come Here And Leave Me Alone'
Advertisement
17-year-old Walkinstown musician Saibh Skelly has recently been announced as the newest signee with leading Irish independent label Rubyworks, having amassed a major following on YouTube and social media. In 2019, Skelly started to upload her busking sessions to YouTube, starting with her cover of Billie Eilish's 'When The Party's Over'. She has since recorded a new covers EP, featuring lesser known tracks which helped her through lockdown (think Clairo but on TikTok). Lead single 'Come Here And Leave Me Alone' was composed by Alexander Glantz, AKA Alexander 23, and produced in Dublin by Cormac Butler. It's a warm, down-tempo pop tune with the perfect amount of background instrumentals to highlight Skelly's strong vocals.
Slaney, 'Heaven'
'Heaven' is the third release this year from the rising Carlow musician. "'Heaven' is song about blissful love and how euphoric you feel around that person," Slaney told Hot Press. "My last few singles have been so much fun to record and play live. I've finally found a sound that I really love and want to keep evolving, so 'Heaven' is an evolution of that recent dance/pop style." Hailing from a highly musical background, Slaney's father Niall Power had an amazing career drumming for Bob Geldof, Westlife and more. She began working with songwriter/producer Michael Hopkins back in 2017 and the pair have continued to make music from Kildare ever since.
Abbacaxi, 'More Than I Need'
Irish multi-instrumentalist Abbacaxi is contemplating the need for simplicity on new single 'More Than I Need', which glides from funky '70s disco to classic house. Having served a sizeable musical apprenticeship, Abbacaxi (dubbed as an intentional misspelling of the Portuguese word for pineapple) is stepping out on his own with a fresh, positive sound and a love for modernising the genres of jazz and funk. "I wrote this track because I was getting tired of the unpredictability of certain things in my life, which had great value. Over time I started to feel that perhaps less is more. Maybe these things weren't as important as I initially thought, and life could be just as good without them."
Tebi Rex, 'Deadman'
Rock-inspired alternative hip-hop tune 'Deadman' marks the third and final to be taken from the Maynooth duo's upcoming album, It's Gonna Be Okay. A prequel of sorts to the dark, hard hitting 'Deadman II', 'Deadman' appears a lighter affair at first, but scratch the surface though and all is not well. Anchored to their own shortcomings, insecurities and personal failings, Tebi Rex explore the perspective of trying to remain positive in uncertain times but failing miserably. "This is us at our most angry, most frustrated, most hopeless," the pair explain. "We made sure it sounded upbeat...like someone having a breakdown desperately trying and failing to convince themselves that it's going to be okay."
Advertisement
Let's Set Sail, 'Our Collective Brain'
Irish outfit Let's Set Sail have shared their 5-track project Enzo, following the release of previous single 'Toledo'. Oozing with textured atmospherics from the offset, frontman Warren McCarthy's distinctive vocal style entwines effortlessly with vocalist Marian Hughes' celestial harmonies on the work. Ian Dunphy's ambient electronics and pianist Rob Molumby's skilful musicianship create a mesmerising sound on 'Our Collective Brain', which evokes the sound of Metronomy and Sylvan Esso. The track is minimalist folktronica at its best, effortlessly immersive and full of Dublin references and Irish colloquialisms.
Conor O'Brien & Cian Nugent (In The Echo), 'Do I Care?'
In The Echo is an 8-track concept compilation album, curated and produced by Ross Turner. Recorded in various locations in the historic National Concert Hall building in Earlsfort Terrace, Dublin; the record features collaborations from the likes of Lisa O'Neill & Colm Mac Con Iomaire, Katie Kim & Seán Mac Erlaine, Paul Noonan & Roger Moffatt, Eileen Carpio & Sean Carpio, Conor O'Brien & Cian Nugent, Brigid Mae Power & Adrian Crowley, Saileóg Ní Cheannabháin & Caoimhín Ó Raghallaigh, and Lisa Hannigan & Crash Ensemble. 'Do I Care?' is a down-tempo gem incorporating folk and country genres, weaving gorgeous storytelling about a nihilistic subject in between brilliant guitar melodies.
Kean Kavanagh, 'Summer Nights'
A hazy, dream-like offering, 'Summer Nights' shrouds the listener in calm euphoria before morphing into a triumphant state of acceptance. The single comes accompanied by the announcement that Soft Boy Records co-founder, producer and A&R Kean Kavanagh will play a headline show in Whelan's on December 19th, 2021. Last year's Dog Person project explored melancholy, humour and the mundanity of life.
"I wrote this song about a recurring dream I was having the past year, and it was kind of disturbing me so I wrote and recorded the song to try and change the way that I associate with it," Kean says of 'Summer Nights'. "I wrote and recorded most of the instruments myself and then I got Ryan Hargadon in at the end to record some additional synths and some sax to finish it off."
Advertisement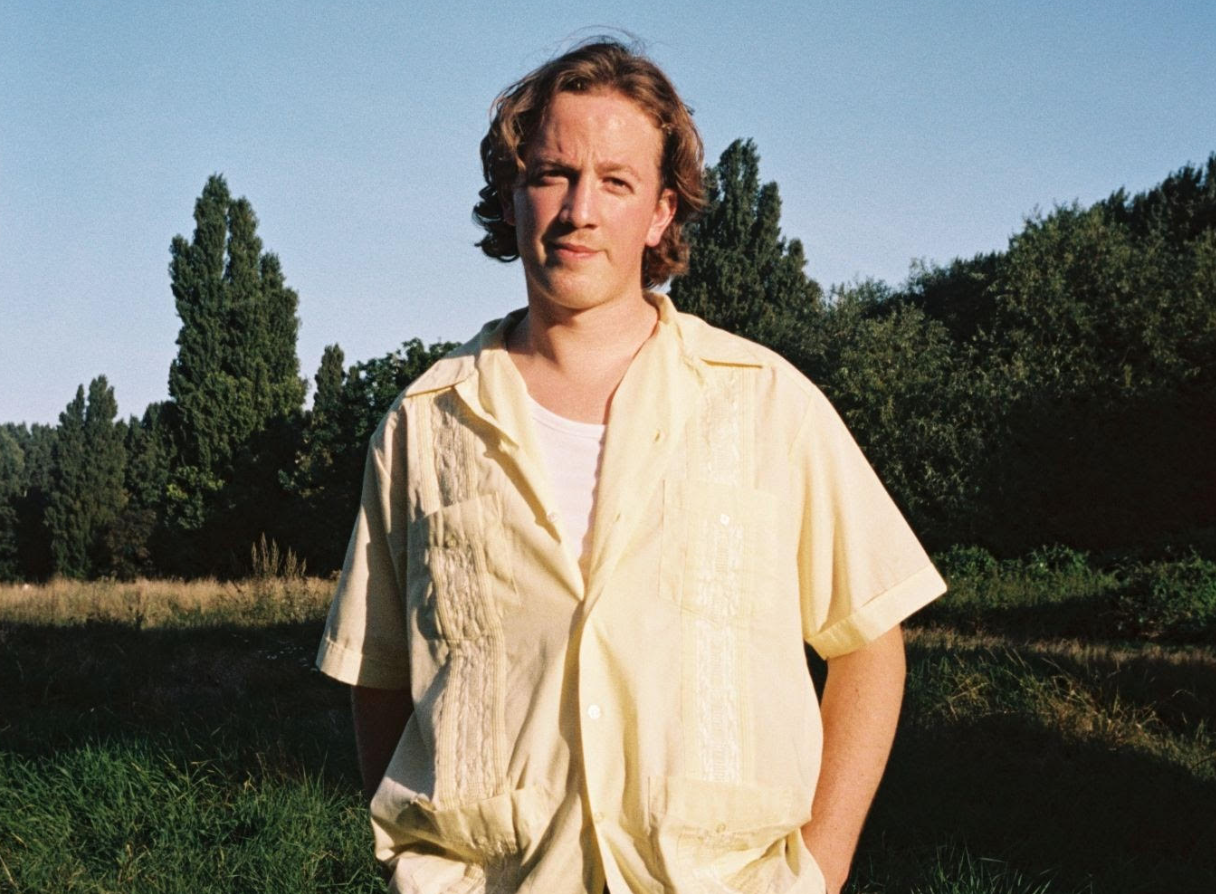 Lauren Ann, 'Lucy'
Emerging alternative indie-pop artist Lauren Ann is releasing her first single with Faction Records tomorrow in the form of 'Lucy'. A song about a love triangle among friends, the track is brought to life by the gnarly rush of the guitars and a stripped-back breakdown. "It's about being in a relationship and then one of your friends is getting involved," Lauren tells Hot Press. "You're not angry at them but you're also not happy about it and don't know what to do. There's also a bit of envy in there too, because they're cooler than you and you're scared that they might take this person that you like."
Evans Junior, 'No Time'
Nigerian-Irish rapper Evans Junior has returned with new single 'No Time', after 2019's eclectic debut, 'Organised Mess' set out Junior's stall - fusing a variety of styles and moods and catapulted 21-year-old Longford man to some of the island's biggest stages. Previous 2021 singles 'Chasing' and 'Fuck Love' cemented his path forward, but the infectious 'No Time' explores trap, hip hop, R&B, Afrobeat, Afro-swing and good old fashioned pop. Having started writing songs at 14, the teen sensation is deserving of all attention.
Robert Grace, 'Break The Silence'
Kilkenny singer-songwriter, a signee to Sony Records, has shared his insanely catchy new single 'Break the Silence'. The pop-infused single has an edge to it, with lyrics tracking what happens after a few drinks and a build-up of tension explodes. The cold shoulder can be pretty icy, but a confrontation between lovers is inevitable. Grace's silky smooth vocals are perfectly paralleled with the song's darker subject matter. Having amassed a huge TikTok following, the musician is also busy writing and raising his son since releasing huge single 'Fake Fine'.
Advertisement
Cherym, 'Gone Girl'
Fearless Derry pop-punk trio Cherym have released their raucous new single, 'Gone Girl'. The high octane cut is out today via Alcopop! Records, and takes aim at a selfish former partner. Heavy guitars on the chorus and early 2000s-esque diaristic lyrics make it the perfect break-up song when your ex can't admit when they're wrong. Now they're gone, suddenly you're thriving - relatable content right there. Cherym formed after the trio met in college, developing a bond over garage rock, pop punk and the steady, infectious desire to make it big.
R.L. Beats x Lul Patchy, 'I Was In Love With U'
Rising Irish hip-hop producer R.L. Beats has teamed up with Forth Worth artist Lul Patchy on the down-tempo, groove-infused track 'I Was In Love With U'. A rake of 2021 offerings from the young producer include 'I'm Alone', 'Don't Leave Me Here', 'One Lonely Night', 'I've Got Thoughts...', 'Wonder Why', 'I'll Die For You' and 'everything will be okay'. His latest track is a slow burner, with laidback guitar strings and silky beats mixed with Lul Patchy's laidback, dreamy vocals.
UD, 'Slide'
After clocking up over 61,000 Spotify streams on 'PIPE DOWN', UD is back with 'Slide' – recorded, mixed and mastered by acclaimed Irish artist Evans Junior. Drawing influence from American drill artists like Dusty Locane, Fivio Foreign and Pop Smoke, UD is bringing a unique new flavour to the Dublin scene. Recent single, 'Warfare', was released in July, with a snippet of the track going viral on TikTok. The melodic, genre-blurring 'Slide' is the 19-year-old artist's most convincing track to date, further establishing UD as a serious force to be reckoned with on the Irish scene.
jena keating x S P A C E, 'Vanilla'
Advertisement
Cork artist jena keating, based in London, has one of the most compelling, soulful voices around. Full of brooding melancholy, it's jazz-meets-hip-hop production at its best. The 25-year-old R&B artist recently shared previous singles 'Alone', 'It'll Be Grand' and 'Sugar.Rush', and 'Vanilla' is just as captivating. Addressing frustration and manipulation, it's an empowerment track about a woman refusing to be contained into a box. Meshing feisty lyrics delivered with honey-toned vocals, it's a powerful sound.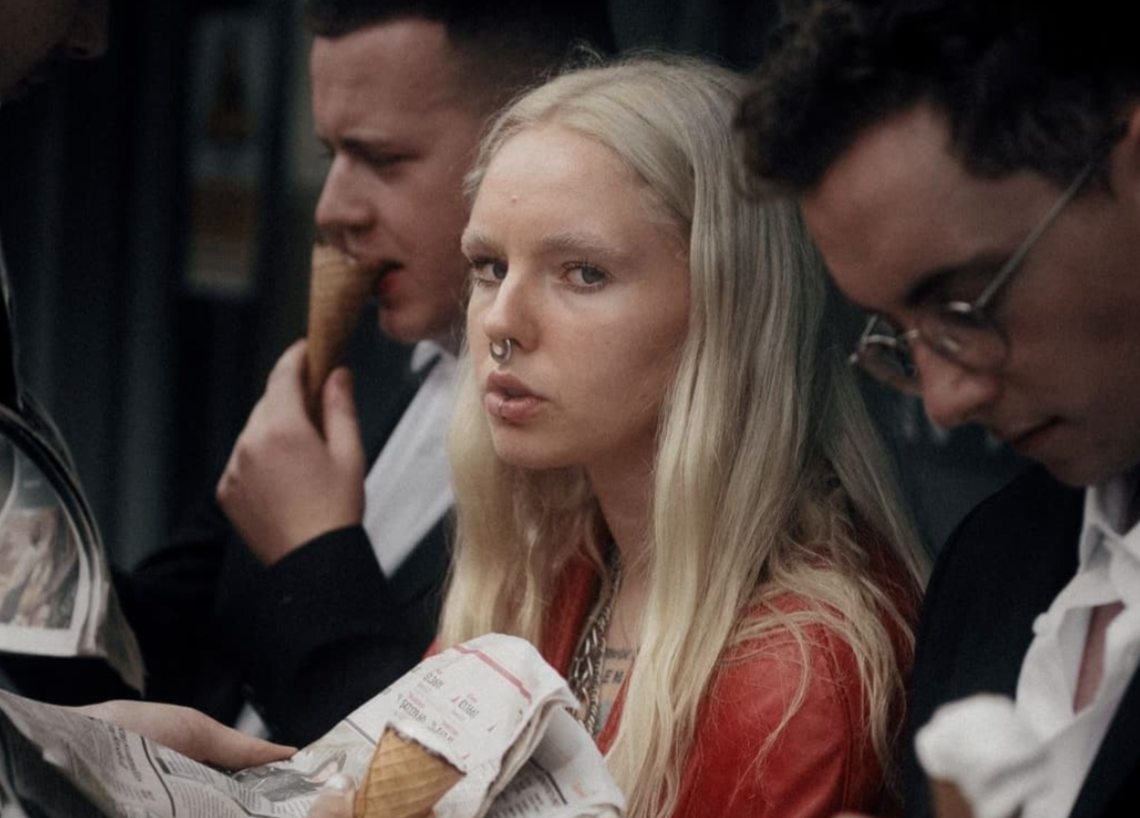 Swindle, Maverick Sabre and Joel Culpepper, 'NO BLACK, NO IRISH'
Producer Swindle is back with another teaser from his upcoming album The New World in the form of 'NO BLACK, NO IRISH' with Hackney-turned-Wexford hip-hop star Maverick Sabre and Joel Culpepper. Titled after the infamous expression "No Irish, No Blacks, No Dogs" - which was commonly used by businesses in Britain in the post-war years - the powerful collaboration hears Maverick and Joel use their vocals to speak about racism and discrimination. The song is filled with striking lyrics such as Joel's "So black I'm blue", which came to him after watching a Nat King Cole documentary.
Listen to the full playlist below:
Photo credit: Patrick Joseph Broadbery
Advertisement