Listen to some of our favourite new Irish songs below...
CMAT, 'Every Bottle Is My Boyfriend'
CMAT has shared an uptempo new track - the latest (and apparently final pre-release) taster - from her brilliant forthcoming debut album If My Wife New I'd Be Dead.
Speaking about 'Every Bottle Is My Boyfriend', CMAT says "This is a song about being defiantly chaotic, because being that, an agent of chaos, is something quite defiant for a girl to do. It almost didn't make the album. But then I managed to shoehorn in a line about the GAA (Gaelic Athletic Association) and I felt happy it was representative of my drinking habits."
CMATs debut LP lands on March 4th via AWAL Recordings on 4th March. Read her January cover story here.
Eiza Murphy, 'LA'
Advertisement
Hailing from Cork, independent pop artist Eiza Murphy unveiled her debut single 'Black Hole' in October 2020. Charted at No. 1 on iTunes Ireland, she later returned with 'Taxi', 'Bat and Ball' and 'Movies'. Her first single of 2022 comes in the form of the darkly cinematic track 'LA'. With gorgeously chilling harmonies and forceful, visceral words; Murphy speaks honestly about the city of angels. It's pure alt-pop at its finest.
"Sinking deeper every day," she croons over smooth electronic production and gentle, raw piano chords. It's always greener from the other side, even when you follow the sun to the States: "Lately you hug the tv, waiting for the city live up to the hype."
Ragerra, 'Runaway'
Dreamy, indie, rock band RAGERRA have released their new single 'Runaway'. The trio - composed of Mark Boyle, Barry Monahan and Luke Alford and formerly known as Valhalla - have made a departure from their name and heavier rock roots to create a blissful new soundscape for their forthcoming single.
"I was playing around with some new tunings at the time of writing some of our new material and I stumbled across a tuning from a Placebo track that I really liked," lyricist Mark Boyle says. "At the time it was like a breath of fresh air and I was immediately excited to write something and one of the tunes that came from that excitement was 'Runaway'."
Ragerra have previously released an EP Big Men, They Fall (2019) and album Primal Features (2021), both embracing the heavier rock influences that banded the trio together. 'Runaway' is the first single to be taken from their second album, due for release later this year.
Bobbi Arlo, 'Parasite'
Advertisement
Alt pop sensation Bobbi Arlo is kicking off 2022 with ferocious new single 'Parasite', which landed yesterday. Her honied vocals collide with captivating beats - creating powerful results. Targeting someone two-faced who plays the victim, Arlo's lyrics don't pull any punches. That chorus needs to be on the radio.
"Parasite was the result of one of my first ever collaborative writing sessions," Bobbi says. "I wrote the song with UK songwriter Mikey Gormley. We worked with my producer Adam Shanahan and created a dark break up song that has a relatable common thread, and that's a love you can't really escape from but want to because it simply sucks the life out of you aka a parasitic love"
Just Mustard, 'Still'
The Irish rockers announced their sophomore album Heart Under this week, which will be out in May this year. Landing on numerous 'Best of' lists with their debut album Wednesday in 2019, the band returned a few months ago with the ethereal, chilling 'I Am You'. Their new single 'Still' is shadowy and intense and hypnotic.
"'Still' is one of the earliest songs we worked on for the album and has gone through several formations," the band's Katie Ball said. "We wanted to write a song that people can dance to. Instrumentally and lyrically it surrenders itself to other emotions expressed on the album, playing with repetition, tension and release."
Far Caspian, 'Come Down and Waste With Me'
Advertisement
This beautiful offering comes from the expanded version of Fermanagh-raised artist's debut, Ways To Get Out. Originally released back in October, with surprisingly little fanfare, Far Caspian's latest album has now received the deluxe edition treatment – which will hopefully serve to highlight the profound talent, and major potential, of the Irish multi-instrumentalist, also known as Joel Johnston.
Embracing his strong DIY ethos, he takes us on a journey that's rich in nostalgia, referencing adolescent influences like The Postal Service and The Walkmen, while still retaining his music's own distinct character. 'Come Down and Waste With Me' has a brisk pace and plenty of warmth to the lo-fi electronic hum. Quiet, faraway lyrics drift in and out of the dreamy track, which takes the listener on a welcoming journey.
April, Hotel
Poignant songwriting with layers of shimmering pop beats are on the menu for April's latest offering. After signing to Atlantic Records UK, alt-pop singer April has dropped her first single of the 2021 last September, 'Piece of Me', featuring production from Fred Macpherson of UK indie outfit Spector.
'Hotel' picks up the pace, featuring the Kildare talent's confessional style of writing and PinkPantheress-style synths. Dreaming of being wrapped up in another person, April sings about seeking quiet away from the party. It's a surefire hit from the rising star, who first impressed with her 2020 EP Luna.
Niamh Regan & Ciaran Lavery, 'Winter in Eden'
Galway singer-songwriter and Aghagallon, Antrim native Ciaran Lavery have teamed up for a brand new single, forged during lockdown with incredible results. 'Winter in Eden' features as the third single from Niamh's forthcoming EP In the Meantime. Over lockdown the pair zoomed and workshopped ideas, emailing each other lyrics and snippets of works in progress.
Advertisement
"It was interesting creating a whole song online", Niamh explains, "collaborating via zoom and Whatsapp was surprisingly lovely for creating this song. Sending fragments of melodies, lyrics, ideas and patching them together in our own time felt really easy and I'm proud of what came out of this", and the result is a disarmingly poetic duet that encompasses the best of Ciaran's conversational lyric style, with observations like "the sun is a bruised fruit" and "life is a knee graze that leaves a wholesome scar", and the refraining "I'm a noble mechanic in a one horse town."
Ciaran adds "'Winter in Eden' is a song about the quiet and content time in a relationship between two people. There's something beautiful about that mundanity. Typically, songs tackle the tumultuous ending or frightful beginnings of a couple. This was really fun to discuss the in-between period for a change."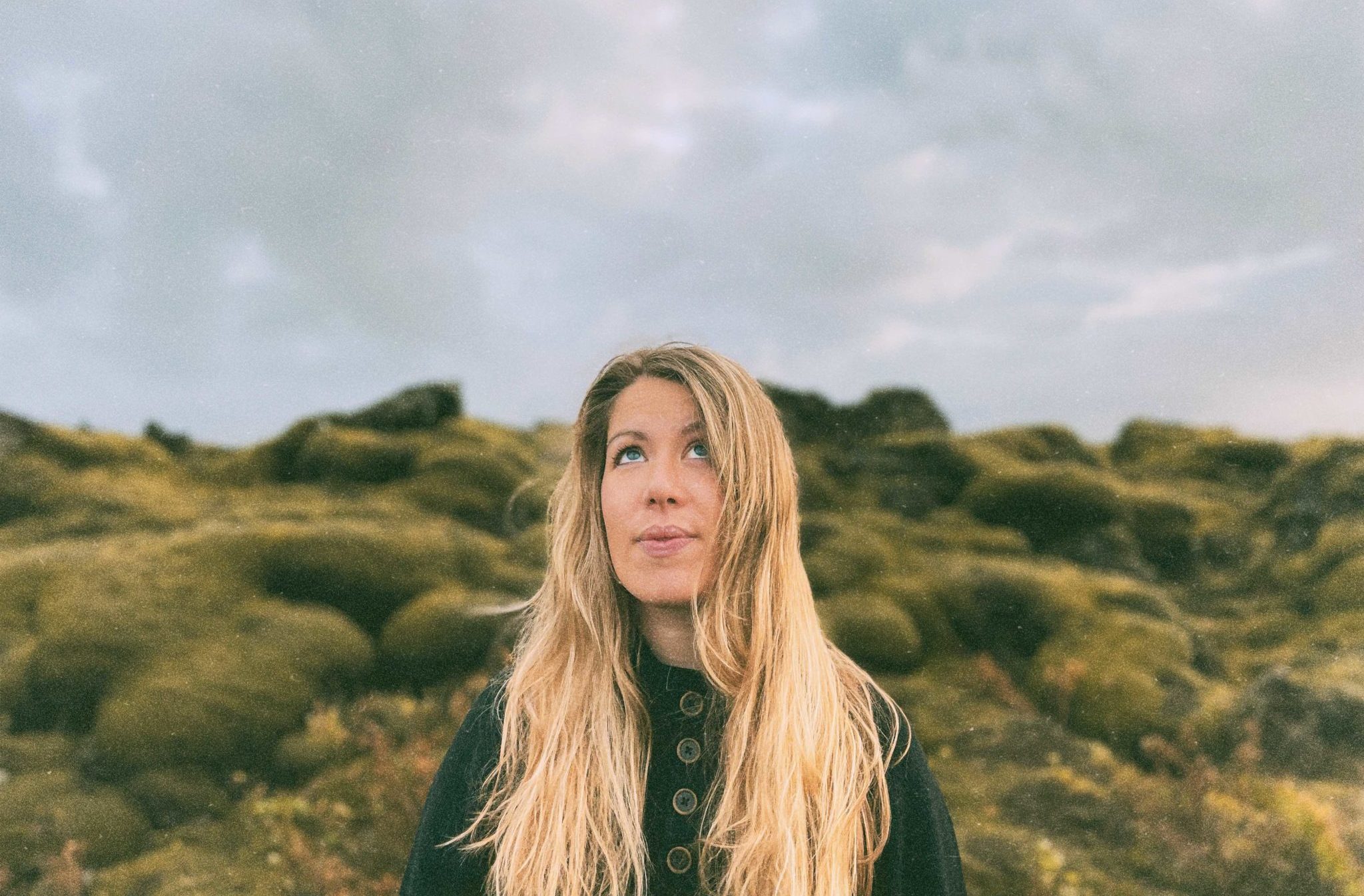 Vale, 'I Don't Need You Right Now'
Rising electro-pop artist Vale has announced that his debut EP Aftertouch will be released on 29th April. It is a collection of songs that has, Vale says, evolved from a moment when he was unsure if it would ever be shared with anyone. "Some of it is rooted in darkness, more of it is questioning our place here. It can sound in places, cold, careless or maybe even hurtful... but it's quietly hopeful, moving along, step by step," he elaborates.
The Tipperary-based artist gives listeners a further glimpse into what to expect from the EP by sharing 'I Don't Need You Right Now'; a song that will captivate listeners with its haunting electro soundscapes.
"This is a track that sat on my computer for ages but I just couldn't let go of it," Eoin Hally (Vale) says. "It always felt like a Vale song but didn't quite sound like one. Late last year I was drawn back to it and it's core idea: The need for the future-perfect. Landing in a moment and realising that what you were looking for was not the direction that you thought you were headed to; in fact it was way off in some other corner of a place you didn't know you needed to be. That is what 'I Don't Need You Right Now' is for me."
Advertisement
Shobsy, 'Vanity'
Shobsy has unveiled the charismatic video for his debut solo single 'Vanity', featuring an oil painting of himself in historical garb. The musician previously built up a reputation as the former frontman and lead songwriter with State Lights. 'Vanity' does what it says on the tin, focusing on narcissism during a time where the internet has taken control.
The track hits the ground running, with a riveting falsetto and pulsing synth that mimics the modern-day sonics of The Weeknd and the nostalgic adrenaline rush of '80s icons A-ha and Bronski Beat. "Lyrically the song deals head-on with the concept of vanity and self-obsession in an age where social media becomes an increasingly integral part of our lives," Shobsy says.
Happyalone., 'Gut'
Cork electronic trio Happyalone. are made up of Baxter Robot, Slee and Paperclip and claim to be from "Andromeda Galaxy". Full of guitar twang acoustics, layered harmonies and moody, disaffected lyrics - it's less of a gut-punch chorus delivery and more of a slow burner. Warped synths create an otherworldly effect, while the track builds in intensity as it progresses. The band returned in January 2020 with 'i need more than drugs (just to get me through the night)', before their nationwide tour plans were put on ice as a result of the Covid-19 pandemic. Hopefully they'll emerge bigger than ever this year.
Abbacaxi, 'Endless'
Multi-instrumentalist Abbacaxi is back with his unique blend of house, funk and RnB on new single 'Endless'. The uplifting song showcases the best of the Dubliner's talents ahead of his headline show in The Workmans Cellar tomorrow night. 'Endless' is the title track from his upcoming debut EP, due in April. A moody mixture of hypnotic beats and euphoric tones, the offering brings to mind artists like Massive Attack and Radiohead. Abbacaxi is letting his audience know he's here to stay with this atmospheric banger.
Advertisement
"I wrote 'Endless' when I was 25, I was really digging some Deep House and Breakbeats at the time. And getting used to the ebb and flow of life," the artist says. "I experienced a lot of highs and lows in a short period of time but I realised I wasn't the only one around me feeling depressed from time to time. For every really bad experience, there is an amazing one waiting around the corner. Life is so much easier when you remember that," he adds, speaking about the EP's themes.
Check out the video below, out via Lost Decay (Faction Records):
Katharine Timoney, 'Slowly'
Northern Irish singer-songwriter Katharine Timoney - favourited by BBC ATL Introducing as one of this year's 'Ones to Watch in 2022' - has released her third single 'Slowly'. Having already gained attention with 'Don't Fret' and 'Nobody Loves Me Like You Do' in 2021, the emerging artist delves deep into her love of storytelling. Recalling how she fell in love; it was produced and arranged by Dublin-based producer Ben Castle with Ben Castle and Graeme Flowers on brass, Darren Beckett on drums, Mark Edwards on piano and Arnie Somogyi on bass.
"I really wanted to work with a producer on this EP as my previous releases were self-produced. Some of the songs on this record have been with me for a while and I've been saving them for the right time. The minute I met Ben Castle I knew he'd be a total joy to work with - incredibly encouraging and all about the music. This record is about self-acceptance and learning to see life through a positive lens."
Floor Show, 'Come Home'
Advertisement
Rising Dublin band Floor Show make progress on their second single 'Come Home', which drops ahead of their Workman's Cellar show supporting Naked Lungs on March 26th. Drawing musical inspiration from artists such as My Bloody Valentine, Slowdive and American Shoegazers Ringo Deathstarr, Floor Show aim to pay homage to seminal artists of the shoegaze, dreampop and noise rock genres, while create something new.
'Come Home' layers dreamy guitar and soft vocals over a smooth bass line, creating strong juxtaposition with the song's darker theme. Focusing the lens on someone who is sadly oblivious to their controlling partner's influence, attempts from outside parties to bring attention to the issue are constantly made. Ultimately, the 'Home' in 'Come Home' is somewhere that isn't a safe place but the protagonist is blind to the fact.
Naked Animals, 'One More Time'
The Cork rock/funk band have followed on from the success of their singles 'My Deepest Funk', 'Good News' and 'Money Shot' with 'One More Time'. Their debut EP Business As Usual will land in April. Recorded with renowned producer 1000 Beasts, 'One More Time' is a melancholic, upbeat pop/rock song portraying heartbreak, unfinished business and the realisation that love isn't always a fairy tale.
"It's a song that we've had up our sleeves for a while, and we're really excited to get it out there", says bass player, Ben Janning, of the track. "It kind of feels like the start of the next chapter, new material, getting back on the road."
Known for their high-octane and gripping stage show, the five-piece have played some of Ireland and Europe's leading festivals, such as Electric Picnic, Wilderness and Other Voices, as well as touring in Germany. Naked Animals draw inspiration from Republic of Loose, The Strokes, Talking Heads, The Police and more.
Walshy featuring eda, Pager the Sloth & PCG Beats, 'Tranquility'
Advertisement
Having recently shared the jazz-infused debut single 'Glass Case' last month - premiered by Hot Press - Walshy has unveiled new track 'Tranquility' featuring one of Dublin's most exciting underground hip-hop acts: Pager the Sloth. The song also taps soulful singer eda from the Philipines, who first collaborated with Caleb & Walshy on the 2020 song 'Thanks for Thinking'.
'Tranquility' is the first song from a collaborative audio project by Walshy expected to be released later this year. The song begins with a typical phone conversation between Walshy and a temp agency during his time living in Leamington Spa. Walshy's smooth jazz chords played on dreamy e-keys are complemented by the relaxed, reflective lyrics of Pager. Eda's soulful vocals shine through as a comforting motif.
The video was shot by Rafa Muñoz at "The Jacko" park in Dublin - Walshy's go-to place for peace of mind right by his home. The group captured feelings of serenity by surrounding themselves with vast green spaces, lakes, and forest areas. Produced by Walshy himself, the single is a self-reminder to take a step back and relax when your mind is clouded full of pressures and issues beyond your control.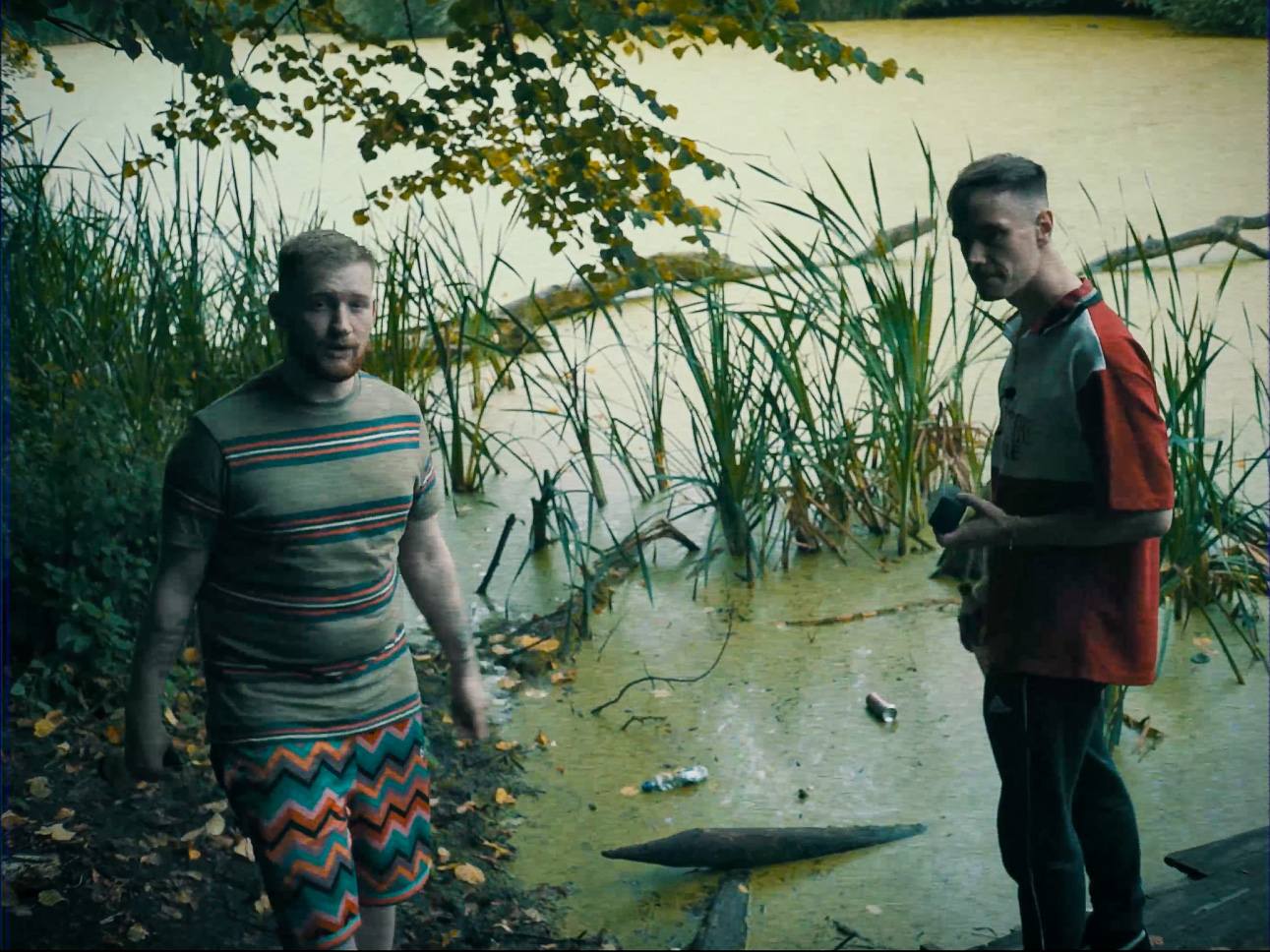 Pink Rabbits, 'Home'
The project of Virgin Media sports broadcaster and songwriter Paul Walsh, the Galway native has released his third single today in the form of 'Home'. Following his debut single, 'It's Over' in April 2021 and 'This Is What We Came For' in June last year, the new single is taken from Pink Rabbits' forthcoming debut album - due to arrive this summer.
"I bought a portable keyboard during lockdown last year and this was the first song I wrote on it," Paul says of the song. "The melody/chorus was something that I had already created on guitar, but it sounded better on piano. The lyrics fell into place pretty quickly. After bringing it to my producer Ciaran Parnell, we added more instruments. I think lockdown did have an effect. It was a weird time for most of us.
Advertisement
"The primal need for us all is to be safe I think and this song captures that emotion. In these times, 'Home' can be a place of safety, or as the song suggests, 'Home' can be anywhere or anyone you feel safe with."
Aimée, 'Nobody Else'
Dublin pop act Aimée is rocketing into 2022 with a high-octane new dance single that's sure to become an anthem. The newly 27-year-old is heading towards household name territory since signing to Universal Music Ireland and sharing her Confessions EP in 2020. Working on the track with long-time producer Richey McCourt (Will Young, TINI) and Swedish writer Nick Jarl (Westlife, Loreen), the track symbolises the end of lockdown for Aimée. When restrictions eased, she flew to Stockholm and met Max Martin.
"Finishing this song in snowy Stockholm was a dream come true," Aimée says. "I got to write in person, in the room with incredible songwriters. I was lucky enough to spend some time with my songwriting hero Max Martin, at his home studio in Stockholm. It was a dream to play him the unfinished version of 'Nobody Else' and some other unreleased material and chat all things songwriting with him. It was so inspiring."
Culleton, 'Broken Mirror'
Irish alt-pop artist Culleton has returned with her distinctive style of vocals/rap on 'Broken Mirror'. Despite having just turned 16, the rising star is creating her tracks at home on GarageBand is exciting a lot of powerful people with her massive potential. With brooding background beats curating a darkened atmosphere, the track infuses Culleton's haunting voice snippets over warped synths.
1000 Beasts, 'Naruda'
Advertisement
Cork producer/musician Cian Sweeney, aka 1000 Beasts, will release his debut album Naruda on April 1st. He's teamed up with dancer Sophia Egan for his latest visual project, the music video for title track 'Naruda (Fall In Your Arms Again)'. Featuring co-writes and vocals from FeliSpeaks, Célia Tiab, LENII, Arthur Valentine, April and Orla Gartland; 1000 Beasts has established himself as an artistic force that straddles the line between soulful, indie-pop and electronic soundscapes on Naruda.
The self-directed visuals for 'Naruda (Fall In Your Arms Again)' see Sweeney appear as himself, alongside Sophia Egan as she shows off her passionate movements from various locations around Cork. The afro-infused soulful electronic track shows off the best of his production skills while the choreography injects his music into physical form.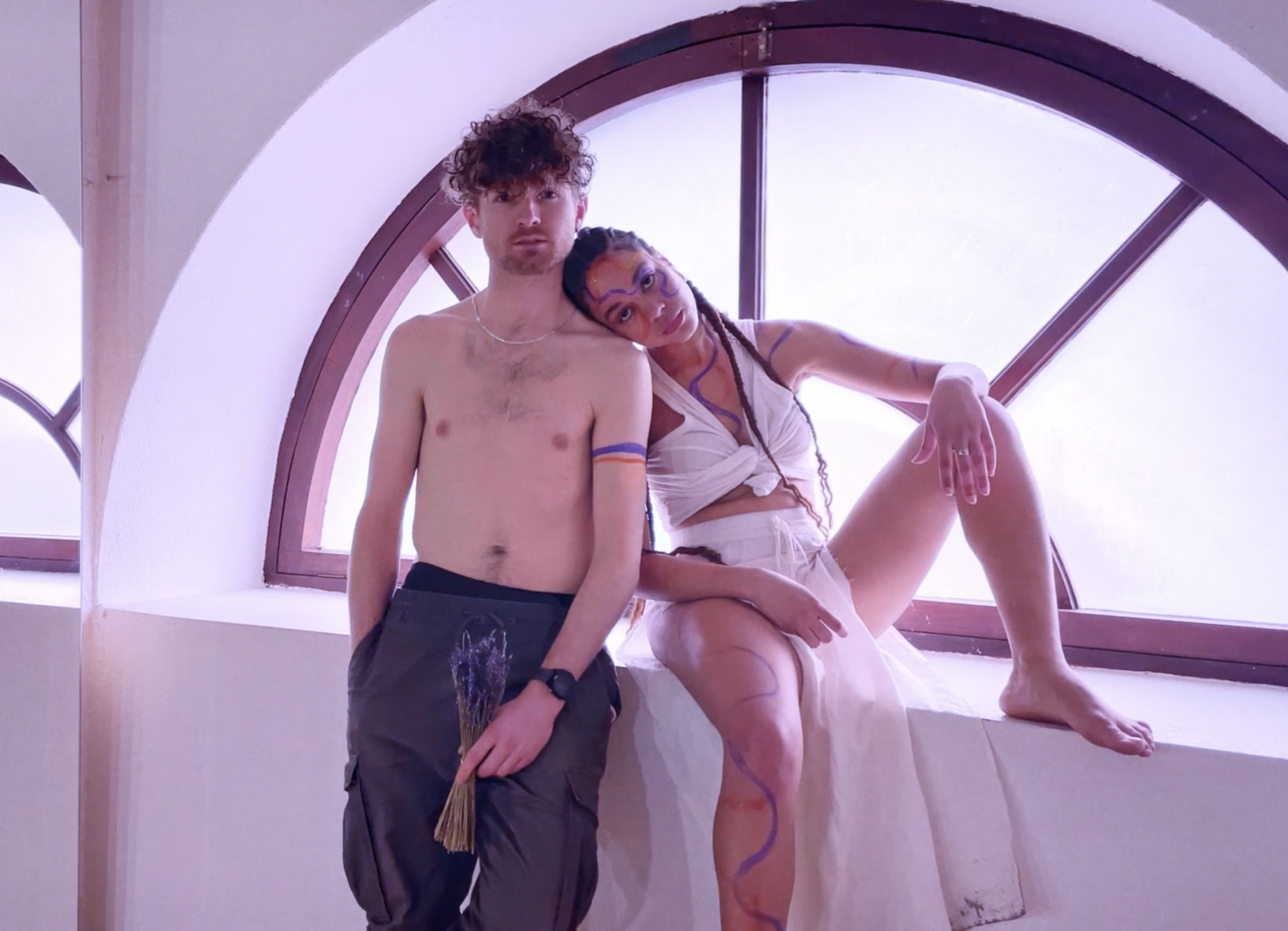 Aonair, 'Millennial Bug'
Ahead of a wider EP release, Dublin-based musician Aonair shared new single 'Millennial Bug' yesterday. The dreamy offering is '80s anthemic pop at its purest, featuring pulsing disco beats and rolling synth lines. The lyrics of the track were inspired by the brutalist coasts of Donegal.
"This song was written while living in my grandfather's house. On the weekends I would cycle to different beaches, going swimming and taking photos. Each trip was spent fully immersed in nature and exploring so much of that magical place. I felt so enriched living that life that I fantasised about giving up everything and moving there," Aonair said. "The 'Millennial Bug' is that fearful feeling that we have, that we must fulfil our potential and that fear of failure if we don't."
Loud Motive, 'Astronaut'
Advertisement
Following knockout performances at Electric Picnic, The Button Factory, The Academy, Castlepalooza and selling out shows in Dublin venues Whelans, The Workmans, The Sound House and The Sugar Club – Loud Motive are starting 2022 off with new single 'Astronauts'. The likes of Miles Davis, Drake, Kendrick Lamar, Red Hot Chili Peppers and J. Cole inspire the trio to take a deeper approach to writing music; allowing them to connect emotionally, spiritually and mentally with the creative dimensions to their craft.
The three-piece hip-hop outfit hail from Kilkenny and Dublin - firmly setting their sights on commercial success. The band have acquired a wealth of talent behind them, including world-renowned producer Danny Saber who has worked with Madonna, David Bowie, U2, Busta Rhymes and Public Enemy to name a few.
Bullet Girl, 'McViolence'
'McViolence' marks the second single from Dublin band Bullet Girl's highly anticipated debut EP Talking Pony, out April 15 via Blue Organ Records. Where their previous single 'The Hunt' took on corrupt politicians, this time the band take aim at a culture of violence and toxic masculinity within groups of young men. The song was inspired by an unprovoked attack on two of the band members in their hometown. Dual lead vocals on the chorus by Aaron Doyle and Dylan Keenan set against a backdrop of unpredictable chaos, thumping drums and swirling noise replicate the feeling of being amidst an unsafe encounter.
"We wanted to take aim at a culture of violence we experienced as teenagers growing up. The commercialisation and idiolisation of violence over the last few years has often encouraged some young men in particular to act on their aggression towards innocent bystanders," Bullet Girl said of the Daniel Fox-produced track.
Scattered Ashes, 'This New Will'
2021 ended with sell out Dublin and London shows for Scattered Ashes, who acted as support for the likes of Sprints and THUMPER. New single 'This New Will' follows the Dublin band's 'Parallel Lines' EP, which was released on blood red vinyl and sold out in its first week in Rough Trade stores in the UK. The fourth consecutive single from the band sees them at their boldest, with constricted guitars and prophetic vocals setting the stage amidst the relentless tribal pounding of percussion holding the track together.
Advertisement
'This New Will' speaks of disintegration and rebirth, a call for action in the face of despair: "It looks so much better with my eyes closed." The track was recorded at Darklands Studios, Dublin with Dan Doherty (Fontaines D.C.) and was mastered by Pete Maher (Echo and The Bunnymen).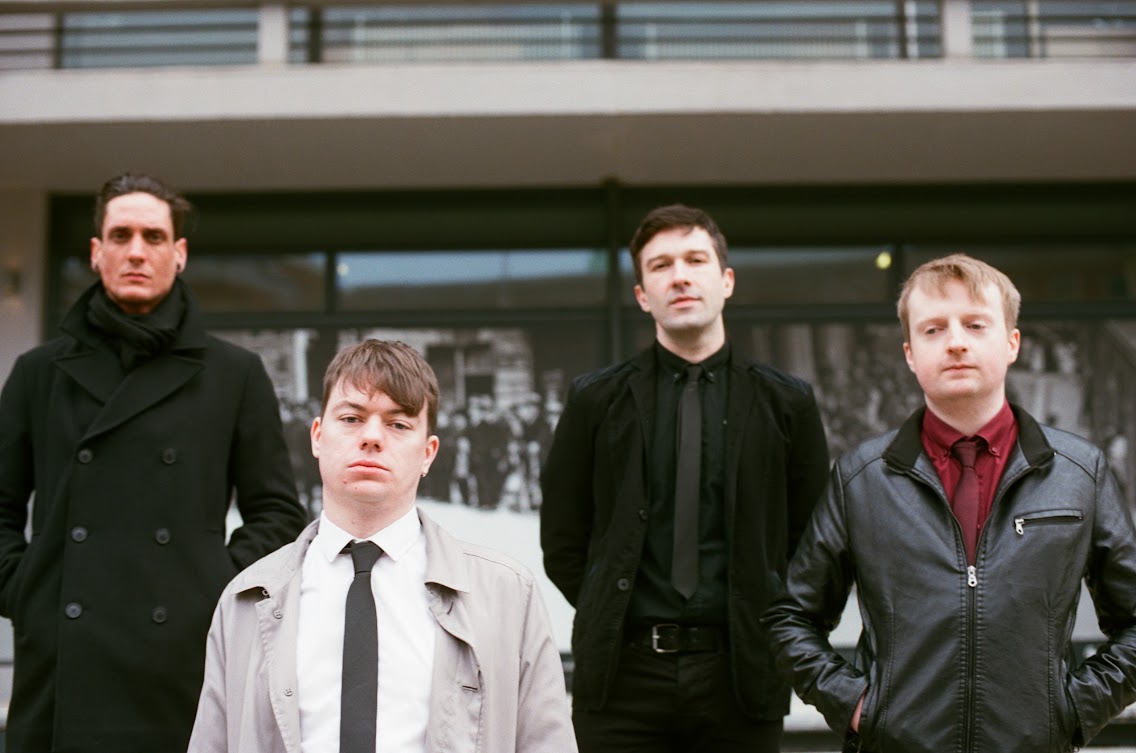 Paddy Goodwin & The Holy Ghosts, 'In The Blue Of The Night'
The captivating new single features Paddy Goodwin on vocals, bass and guitars, with Paul Brady also adding his vocal talents. Anthony Thistlethwaite (The Waterboys, The Saw Doctors) jumps on sax, Jim Lockhart of Horslips is on keyboards and Shane Power of The Guggenheim Grotto acts as drummer. The track's official launch is in McHugh's, Drogheda on February 26th.
The Holy Ghosts have featured plenty of guest artists over the years, from boxer Barry McGuigan to Pulitzer Prize winning poet Paul Muldoon. Also amongst the Holy Ghosts collective are Paul Brady, Pat McCabe, Josh McClorey, Johnny Gallagher, Jack L, Mundy, Brush Shiels, Philip Donnelly, Henry McCullough, Victor McCullough, Neil Jordan, and Brian Downey from Thin Lizzy.
Robocobra Quartet, 'Heaven'
The Belfast outfit return with their first new material in three years in the form of double single 'Heaven' / 'Night'. The news comes on the heels of their recent signing to Deptford-based label First Taste Records and the announcement of a highly anticipated new album to come later in the year. Having released two full-length studio albums to date, the new material finds the band revered as cult favourites.
Advertisement
'Heaven' sees chaotic circular jazz sax lines weave around distorted bass riffing and groove-heavy, propulsive drumming, while drummer-vocalist Chris W Ryan throws out sardonic vocals.
"Heaven is about the cult-like mania of capitalism," Ryan says. "I grew up listening to Dead Kennedys and always liked how they would write songs from the perspective of a character they didn't necessarily agree with. There's something fascinating about the stories that emerge and I wanted to get inside that extremely chaotic and self-absorbed headspace. I loved the idea of singing as someone so narcissistic they find their newborn child beautiful just because they look alike."
Lisa Keane, 'Concrete Jungle'
With the Dubliner's first release of 2022, 'Concrete Jungle' is an energetic indie pop anthem that will have you wanting more. She takes huge inspiration from the likes of Taylor Swift, Griff and Haim and blends these influences to create her own unique, distinctive sound that makes her stand out from the crowd.
"The lyrics celebrate the small moments in a relationship that make it special," Lisa says of 'Concrete Jungle'. "It's about finding beauty in the simple, everyday things that connect you with someone else. It focuses on the moments that stick with you and the times you want to remember forever." The production was inspired by the likes of Griff and Conan Gray and reflects the feel-good nature of up-beat, pop number.
Dea Matrona, 'Glory Glory (I Am Free)'
In 2021, Dea Matrona achieved breakthrough success, with singles 'Make You My Star' and 'Stamp on It' both reaching No.1 in UK and Ireland iTunes Rock Charts. The Belfast duo's new single includes the pair's version of Simon and Garfunkel's 'Homeward Bound', and arrives in advance of their March 2022 Irish tour. The pairing will perform in Derry, Dublin, Cork, Limerick, Portrush, Belfast and Dundalk on their nationwide jaunt.
Advertisement
"We have poured our souls into this song and we are so excited for you all to hear it," Dea Matrona said of their forthcoming new single. "Once again we will be releasing this track on vinyl and there will be limited copies of an exclusive solid red vinyl as well as standard black available via Townsend Music."
"We were recently surprised and overwhelmed with the amazing response to our cover of 'Homeward Bound' and we decided to include it on the vinyl as well as a new studio version of our song, 'Won't Feel Like This Forever'," the band added.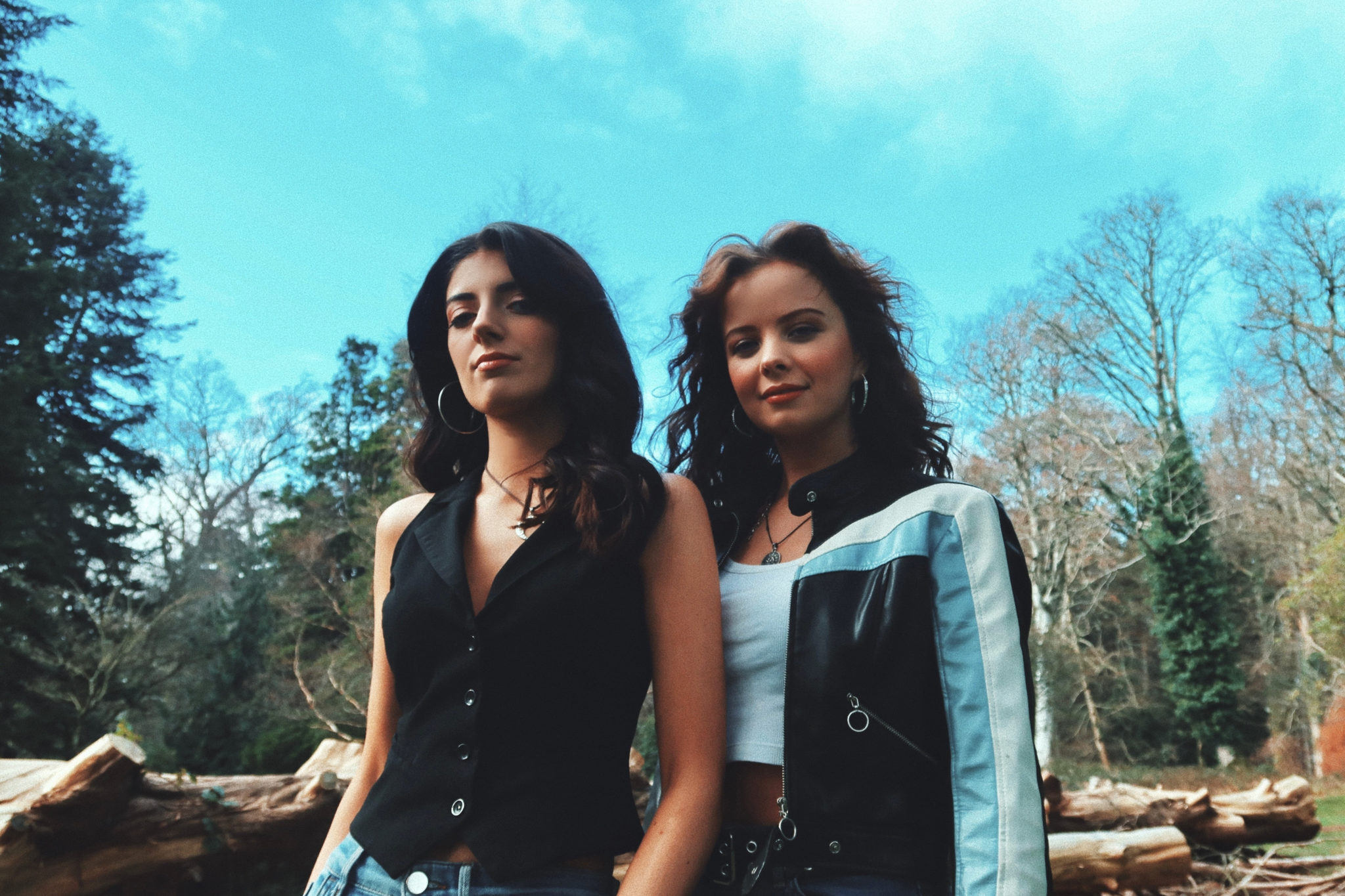 The Butterfly Graveyard, 'All The Stars Were Street Lights'
The Irish alt-folk artist is "located somewhere between The Blue Nile and the deep blue sea", according to a press release. Debut single 'All The Stars Were Street Lights' is a beautiful song about the passing of a friend: "As that long day journeyed into night, the street lights came on. They became the torch bearers, sentinels, standing straight and tall, guiding you on your way."
Lyrically driven, words are important as they spiral among sprinklings of Lanois and suggestions of Brian Eno. Some who listen may hear echoes of other singer-songwriters who trod this genre-specific path before, such as Nick Cave, Nick Drake, and David Sylvian.
Sive, 'Beira'
Advertisement
Following the ethereal 2021 track 'Winter', Irish folk singer Sive is back with a similarly dreamy offering. 'Beira' is taken from her forthcoming album We Begin in Darkness - coming on April 28th. In mid 2018, Sive started working with VETA Records who will also handle the release of the forthcoming album. Ahead of the release, the folk singer will play a album launch show in Dublin's Workman's Cellar on May 19.
Written at the height of summer, the new track explores a pining for darkness during long, sun-filled days – a longing for the rest and retreat the colder months allow. As a reference to the queen of winter in Scottish mythology, Sive explores the idea that 'Beira' is misunderstood. "We need to lean into her shadows in order to fully appreciate the light," she says.
Zeinab, 'Crying'
R&B star Zeinab, who is of part Sudanese heritage, draws inspiration from the like of Ella Fitzgerald and Billie Holiday, as well as the more contemporary sounds of Frank Ocean, Adele and Beyoncé. In addition to her string of well-received singles – winning the Glen Hansard Bursary for her song 'Dream Come True' – she previously showcased her captivating charisma as a presenter on Christmas FM. 'Crying' is an especially vulnerable offering from the Dublin-based act.
"Written in a very vulnerable and raw headspace following the murder of George Floyd and the subsequent Black Lives Matter movement," Zeinab wrote in Instagram. "This song helped me understand what I was feeling, and how I could move forward and potentially help others understand and move forward too."
"Something different, but terrifying is happening in the world now and although I feel helpless I hope this songs helps in a time of darkness and lets solidarity ring out!"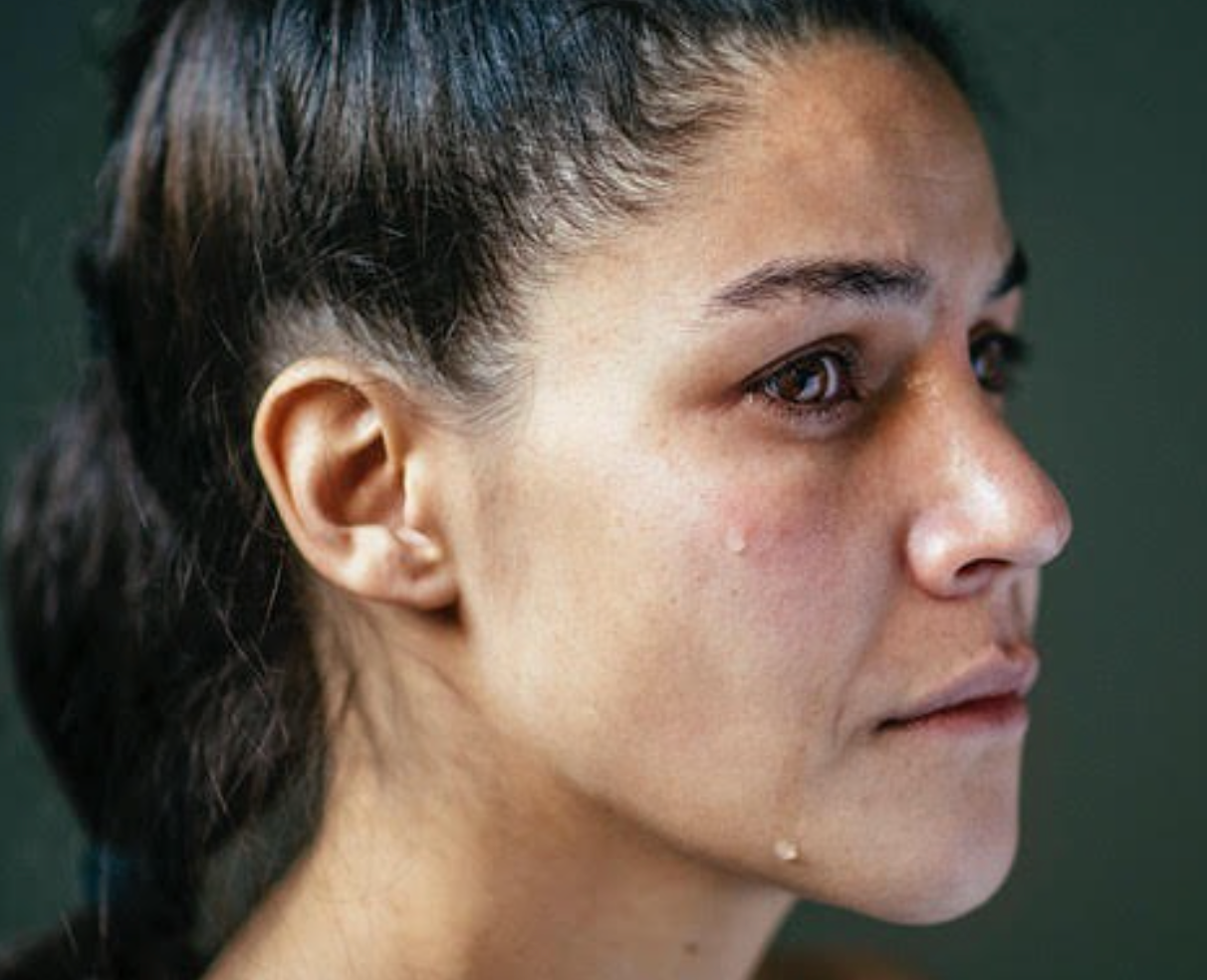 Advertisement
Pop Wallace, Willhouse, Luke, a Boy & Shaun Hennessy, 'Waste Away'
Carlow-born, Phoenix-based singer-songwriter Pop Wallace co-founded Poxy Records in 2020, along with hip-hop producer Willhouse and songwriter/producer Lenny Melon. Dublin rapper and producer Willhouse dropped his most recent album, Bread and Butter, last year to critical acclaim following 2021's Beats To Lay Awake To. 'Waste Away' features Luke, a Boy and Shaun Hennessy for a smooth gem. Slick, hip-hop beats in the background make way for a groovy bassline and warm synths. Honey-toned vocals and laidback raps are interweaved for a genre-blending number that demands to be played on prime-time radio slots.
St Bishop, 'Friends'
"I've been dancing around my room to this song for the last two years and now it's finally yours," St Bishop tweeted today. Thank the Lord for that - it's an absolute bop. The Irish alt-pop artist's recently shared 'Alone' and 'Talking To You' from his upcoming EP, which is set to come out later this year. 'Friends' will presumably be included on the exciting project, which hones in on the need to be friends instead of lovers. Honesty and self-care are prioritised on St Bishop's new track, attempting to curate healthy relationships.
Stephen Bishop (aka St. Bishop) hails from County Monaghan, and has blazed an R&B/pop trail since first emerging on the scene back in 2017. His numerous collaborations have earned him deserved connections - plus his pairings with producer/musician Alex O'Keeffe and Stephen Lovatt.
Gaptoof & illiterate, 'Coda'
Softboy Records artist Gaptoof has teamed up with Brighton collaborator illiterate for a smooth, 4-track EP Journal 01. Having honed his craft since 2016, putting out a variety of Bandcamp beat tapes, playing live sets and landing production credits with major acts; the Softboy Records alum is taking a step up.
Advertisement
Journal 01 is an emotional time capsule that represents the change in the lives of himself and illiterate between 2020 and 2022. The pair finally linked up in North London in April 2021 at the infamous Root Seventy Three studios. 'Coda' is one of the smoothest, laidback numbers from the EP. With dreamy background instrumentation and soft synths, it's all about finding your authentic self in a trying time.
Mick Flannery, 'Western Hero'
Ahead of his eagerly anticipated performance at next month's Choice Music Prize awards, Flannery has released a 12-track album on bandcamp based on the stories behind 12 famous chess games dating back to the mid-19th century and their players. The album is accompanied by a companion non-fungible token (NFT) collection called 'A Night at the Opera', recalling the famous 1858 chess game between Paul Morphy and the Duke of Brunswick & Count Isouard at the Paris Opera House, with profits from both being shared with the 'Effective Altruism' social help movement.
'Western Hero' is a dark guitar and double bass exploration of Bobby Fischer's "game of the century" against Donald Byrne in 1956. The Cork native's raw, ragged vocals are more enrapturing than ever on the LP. "Chase you from your country, I won't leave you alone/they won't leave you alone," he croons, passionately.
Listen to the playlist in full below:
Advertisement