Listen to some of our favourite new Irish tracks of the week below!
DeCarteret, 'Trip Me'
Irish neo-soul artist DeCarteret's new single is taken from her forthcoming debut EP, Cumming and Crying On The Bathroom Floor, which will be released at the end of May. The standout track follows the BIMM Dublin student's smooth early 2021 number 'Luvseat', which oozed the energy and swagger of the likes of Nai Palm and Erykah Badu.
"For this song I wanted to experiment with the use of more instruments, specifically taking influences of traditional Irish music," Clare act DeCarteret explains. "I asked my close friend Tadhg Griffin to write some fiddle lines over the song, and I also asked him to create a bridge for me. This really completed the track, it's a mixture of neo=soul, pop, trad and classical music, it's hard to label but i think it creates such an interesting texture and elevates a very pop-driven chorus hook and song."
SOAK, 'purgatory'
SOAK's newest single arrived ahead of their upcoming album If I Never Know You Like This Again, out May 20th on Rough Trade Records. Bridie Monds-Watson (aka SOAK) has made a song that's both rough and airy, cutting and dreamy, rife with heavy guitar solos and floating harmonies alike. It's the perfect sighing album opener.
Advertisement
"'Purgatory' is about the weight of time and the perpetual fear of reaching the end of your life, unsatisfied with how you'd spent it," the Derry native says. "The song came out of a slump phase, I wasn't really a fan of myself and honestly just felt rather lost. In ways that felt like it's own purgatory. I was trying to figure out how to become a 'better version' of myself. While this song is about panic, it's equally about the pursuit of change."
49th & Main, 'Streetlights'
Rising indie-pop duo 49th & Main have announced their signing to Ninja Tune imprint Counter Records with new single 'Streetlights'. Though the young duo (23-year-olds Ben O'Sullivan and Paddy King) only started releasing music in 2020, self-released projects like 'Neon Palm Trees' and breakout single 'Catching Eyes' have seen them gain 20 million streams across streaming platforms in less than two years.
'Streetlights', is an uptempo account of 'wasted' youth for our times. Mixed by Nate Burgess (Denzel Curry, A$AP Rocky, Brandy), sparkling guitars and an infectious beat, King's dulcet vocals are both comforting and uplifting.
"'Streetlights' is a song about the eternal journey to find 'peace of mind," 49th & Main explain. "Whether that be through getting down 'six pints' or 'getting high alone in the moonlight' we all have our own way of going about it. Everyone deserves a fair shot at their own piece of paradise. And during times of darkness, hopefully the streetlights can be a guide and let a little brightness in. In 'Streetlights', similarities are drawn between a troubled mind and a city fraught with strife."
The Brave Collide, 'FIRE'
Advertisement
The emerging duo is the creative brainchild of former Celtic Woman musician Chloë Agnew and multi-instrumentalist Brian McGrane. The upbeat pop number with wonderfully soaring vocals was co-written by The Brave Collide, Brian McGovern and Eva Campbell during the fun and free-flowing creative process that underpins all that they do. The radio-friendly track has booming hooks and endless power ballad energy from an eclectic pairing. The video, directed by Dan Dan Media, premiered on Hotpress.com yesterday and saw Chloë and Brian traipse around Co. Down's Mourne Mountains in a cinematic retelling of the song's meaning.
Dirty Dreamer, 'Downhill'
The trio was first formed from previous members of Choice Music Prize-nominated electro-folk outfit Come On Live Long in 2018. Louise Gaffney, Daithí O'Connor and Ken McCabe combine hazy synths, electric guitar, processed vocals, distorted beats and live drums to create an epically striking soundscape, blending a love for all things electronic with live instrumentation to attain a sound that is both raw and melodically crafted.
New album The Everyday in Bloom landed today, with down-tempo new single 'Downhill' seeing Gaffney's ethereal vocals crafting a story around noodling guitar accompaniment and edgy, atmospheric synths. It's a love song about yearning for clarity, with the track building in intensity by the minute.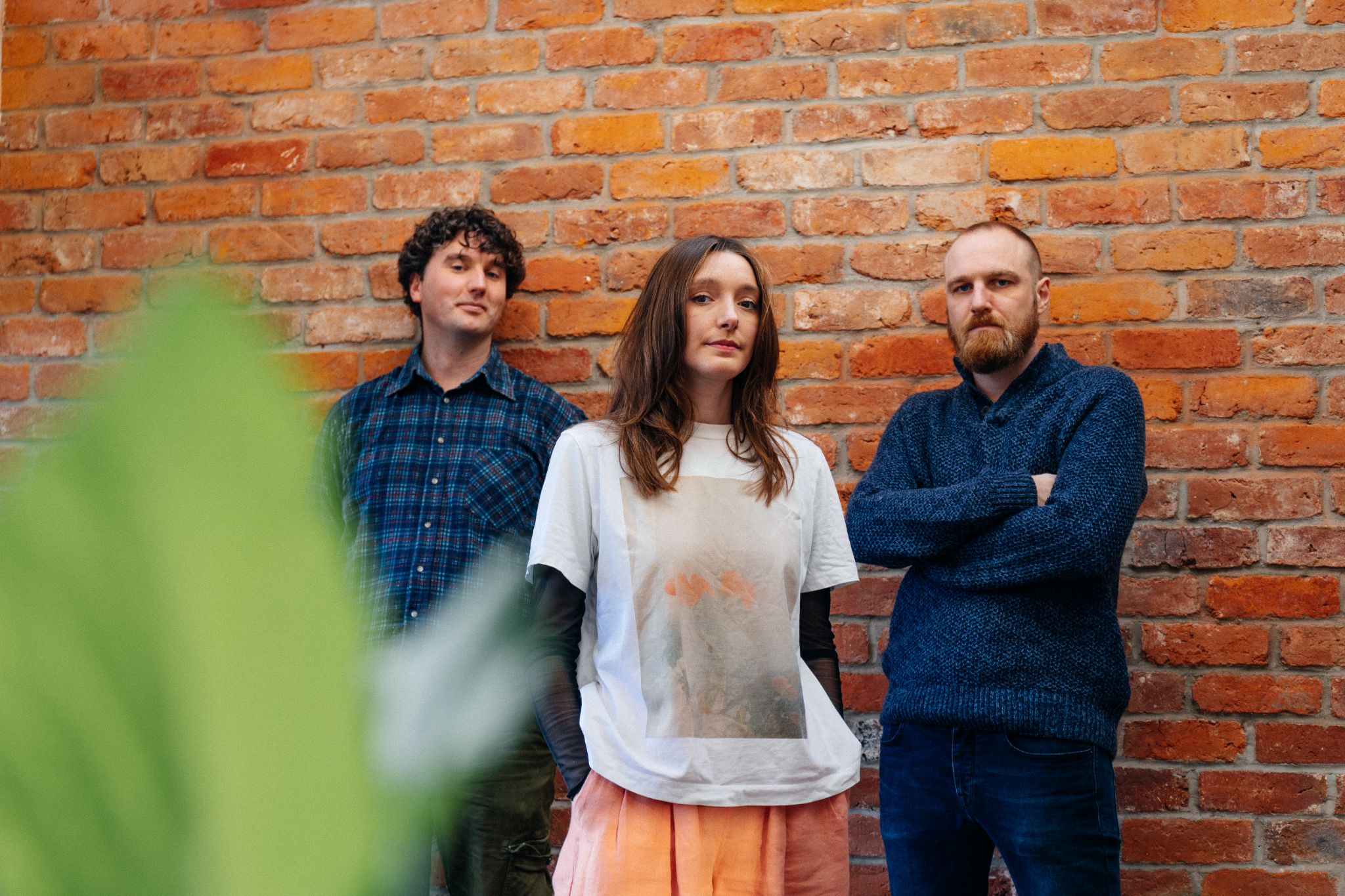 Deadbeat Drew, 'Pick Up The Phone'
Barry Mullaney has shared a new single, following his latest EP You Should Find. The Mayo-based artist continues to combine dreamy pop hooks with psychedelic and atmospheric electronica, and prove his status as one of the most promising and exciting alternative acts currently on the rise in Ireland. While being both emotionally poignant and intimate, 'Pick Up The Phone' is potentially his catchiest single to date.
Advertisement
"This is probably one of my best written songs to date, but I don't know whether others would feel the same," Deadbeat Drew says. "When I was thinking about the direction I wanted to go in after releasing my EP last year, I knew I wanted to focus more on my songwriting. Every song I write now needs to work with only vocals and a guitar. I need to know that the arrangement and the lyrics of a piece are there before I can even think about the production and the sound. I believe this has resulted in a very honest and refined song."
Stevie Appleby, 'Welfare'
The ex-Little Green Cars frontman is moving forward on his solo acoustic solo journey with 'Welfare', which explores loving through the banality of everyday life; a card getting declined and someone reaching into their coat to pay; going to dull meetings; the experience of deja vu. The song follows recent single 'In Love', and 2021's 'Mother of Pearl' and EP. It slowly swells in instrumentation, with Gareth Quinn Redmond on violin. James Smith (aka J Smith), produced the new track, which takes inspiration from songwriters Daniel Johnston and Elliott Smith. Appleby also performed Whelan's earlier this week, supported by J Smith.
Paddy Hanna, 'Yoko Ono'
The Dubliner will share his fourth album Imagine I'm Hoping this autumn. Drawing us even further into his new sonic direction after previous single New York Sidewalk', new offering 'Yoko Ono' is joyously upbeat yet reassuringly offbeat. The acclaimed idiosyncratic singer-songwriter worked with Daniel Fox (Gilla Band), Daniel Fitzpatrick (Badhands), Ken "MoonMan" Mooney and Gugai from Strange Brew on his upcoming LP.
"The song started as an improvised rap about Mike love from The Beach Boys, and over time it mutated into a cheerful bop about an identity crisis. There isn't a day where I don't feel like an imposter, so why not write a catchy tune about it," says Paddy.
Willzee featuring Tolü Makay, 'My Light'
Advertisement
The Limerick rapper has shared a new cut from his debut album Kuti Gris via Berlin label Welcome To The New World, due to arrive on April 29th. Balancing high-intensity raps with considered spoken word, Willzee draws listeners in with his flawless flow and social commentaries. Tolü's soulful vocals add a new layer of depth to the already-raw track, which tackles adversity and economic hardship as a result of substance abuse.
"My Light is a story of a couple's journey through the highs and the lows, the loss of 3 angels and how love held together the strings of a relationship worn thin through self-blame, alcohol and drug abuse," Willzee stated. "This is based on a true story I've experienced, focusing on the love of another and the support given when trapped in your own self-pity."
Richard Farrell, 'Purple and Blue'
Denmark-based Irish singer-songwriter Richard Farrell has revealed his new EP this week, with release party in Copenhagen on April 9th. It marks his first solo release since his debut album, Light at Sea in 2012. Farrell's new release takes us on a reflective, emotional and spiritual journey, giving us a more ethereal and lighter side to his musical expression. All vocals and nearly every instruments are played by the musician himself on Violet Fire.
The EP also features legendary artist and percussionist Ayi Solomon and the sensational Carolyn Goodwin. Soulful, delicate guitar-centred track 'Purple and Blue' was written in the forests of the Black Mountains of southern France and recorded close by at La Muse Retreat in Labastide Esparbaïrenque. It features the sounds of nature, supporting Farrell's chillingly aching vocals and gorgeous songwriting skills.
Advertisement
modernlove., 'Don't Wanna'
Following up their recently unveiled offerings 'Us' and Valentine's Day treat 'Follow You', Louth indie-rock outfit modernlove. have returned to deliver brand new video for new single 'Don't Wanna'. It's got all of the sexually charged energy, awkwardness and youthful anticipation of a classic '80s movie soundtrack, and it's ridiculously catchy. A simple chorus of layered vocals is all it needs to become a hit at home and abroad.
"'Don't Wanna' is a song about desire," the band commented. "We've all had that weird feeling at some point where you can't decide whether you might be kinda into one of your close mates... It touches on the difficulty of navigating friendships and relationships as a young person when such passionate feelings and sex are involved. We wanted to capture that excitement in the sonics as well, it's definitely one of our poppiest tunes but still got that rocky edge to it."
lullahush, 'You Look Like You've Been Up All Night'
Irish multi-instrumentalist and producer has shared the latest single from his upcoming debut album A City Made of Water and Small Love. The intricate love letter to the small, everyday moments that make up a life is due out May 27th. The new video for 'You Look Like You've Been Up All Night is backdropped by the liminal space of Dublin's Royal Canal after an after-party, and captures the fleeting intimacy of love in your twenties.
Celebrating youth and all its heartbreaks, lullahush had this to say:
"This song is about completely fucking up all the time. Saying the wrong thing, or not saying anything at all. Lying awake at night with every terrible thing you've done playing in your head. It was the first song I made in this improvised production style. It was like a 3am one take thing and I tried to make a sound that's on the verge of completely breaking apart."
Advertisement
I Am The Main Character, 'GOLD (I Die At The End)'
The intense new Dublin electronic post-punk project is composed of members of Acid Granny, Spudgun plus Sim Simma's Ben Bix and Meltybrains?. Combining edgy industrial sounds and metallic post-punk experimentalism is the order of the day on their new track, featuring Sophia Malaikia. Think Gilla Band, Lightning Bolt, The Locust, and The Knife with a shedload of synths and electro tricks up their sleeve. 'GOLD (I Die At The End)' is gloriously chaotic.
"I Am The Main Character is solopsism-core band," the outfit offered. "Their music consists of highly-compressed sonic spasms that combine angular post-punk with glitchy electronics, anchored together with frenetic drumming and lyrics that describe mundane daily grievances through a bizarrely furious prism. Live performances are high energy, aggressive bursts, with improvised jams woven into the set."
The Village Vandals, 'C'est La V'
The Irish/French hip-hop duo channel old school rap, delivering a soundscape of "contemporary folk fables that deal with the harsh realities of 21st century rural existence." Producer, musician and vocalist Ruby Mae Shiels is the daughter of Ewan and Tracey Shiels (Sons of the Desert, The Shiels). Meanwhile, producer/rapper Kevin Donnelly is the nephew of the legendary Finbarr Donnelly of Nun Attax and Five Go Down to the Sea). The duo are both of Irish origin but spend time in France, interestingly. Their new single is certifiably weird but good craic all the same. It's got Ruby's chain smoker vocal raps and plenty of '90s beats. Check out the quirky, DIY-informed 'C'est La V' video below.
Advertisement
Pauline Scanlon featuring Barry Kerr, 'The Well Below The Valley-O'
New album The Unquiet is a representation through song, of the life of Pauline's late mother Eileen Scanlon. In making the album and documentary, the musician wanted to sing about modern era women, their lives, their joys and their struggles, through the medium of traditional song. The beautiful album was produced by John Reynolds & featuring guest vocalists Barry Kerr, Loinnir McAliskey, Bernie Pháid and Damien Dempsey. 'The Well Below The Valley-O' combines the stunning vocals of Pauline and Barry Kerr with traditional Irish folk instrumentalism, haunting harmonies and captivating sean-nós.
"I made the album for my daughter, Kitty, that she may know her grandmother, what she was like, the bright, loving, funny and powerful force of nature that she was, so she will always know what her grandmother and many other Irish women lived through," Pauline tells Hot Press.
Bradley Marshall, 'Make Believe'
Rising Dublin-based singer-songwriter Bradley Marshall has dropped his first official single today, a classic tearjerker pop ballad. Propelled forward by a up-tempo piano melody, the spotlight is firmly on Marshall's muscular vocals across the song. The emerging artist has garnered a large following across social media by posting heartfelt, soulful videos singing a mix of both covers and self-penned original songs.
Marshall saw the cut as the perfect representation to announce himself to the world: "I can't wait to show people what I can do. I wanted to write a song that people could relate to, and I think I did that with 'Make Believe'. Connecting with people through my music is important to me. I feel this is the ideal way to start my journey"
The Burma, 'Don't Believe Your Dreams'
Advertisement
The Cork band's new electro-pop gem is the lead single from their debut album Sucker for Stars, due for release later this year. The Cobh indie-rock band is composed of Tony O'Donovan, Cian Doherty and Peter Piggott. The dance anthem is absurdly catchy, with O'Donovan's high-note vocals soaring above crunchy electric guitar riffs and swirling synths. Their 2020 EP Sugar Moonlight garnered high praise from Rolling Stone and Clash Magazine, among others. Catch The Burma at All Together Now and Wild Roots festival this summer.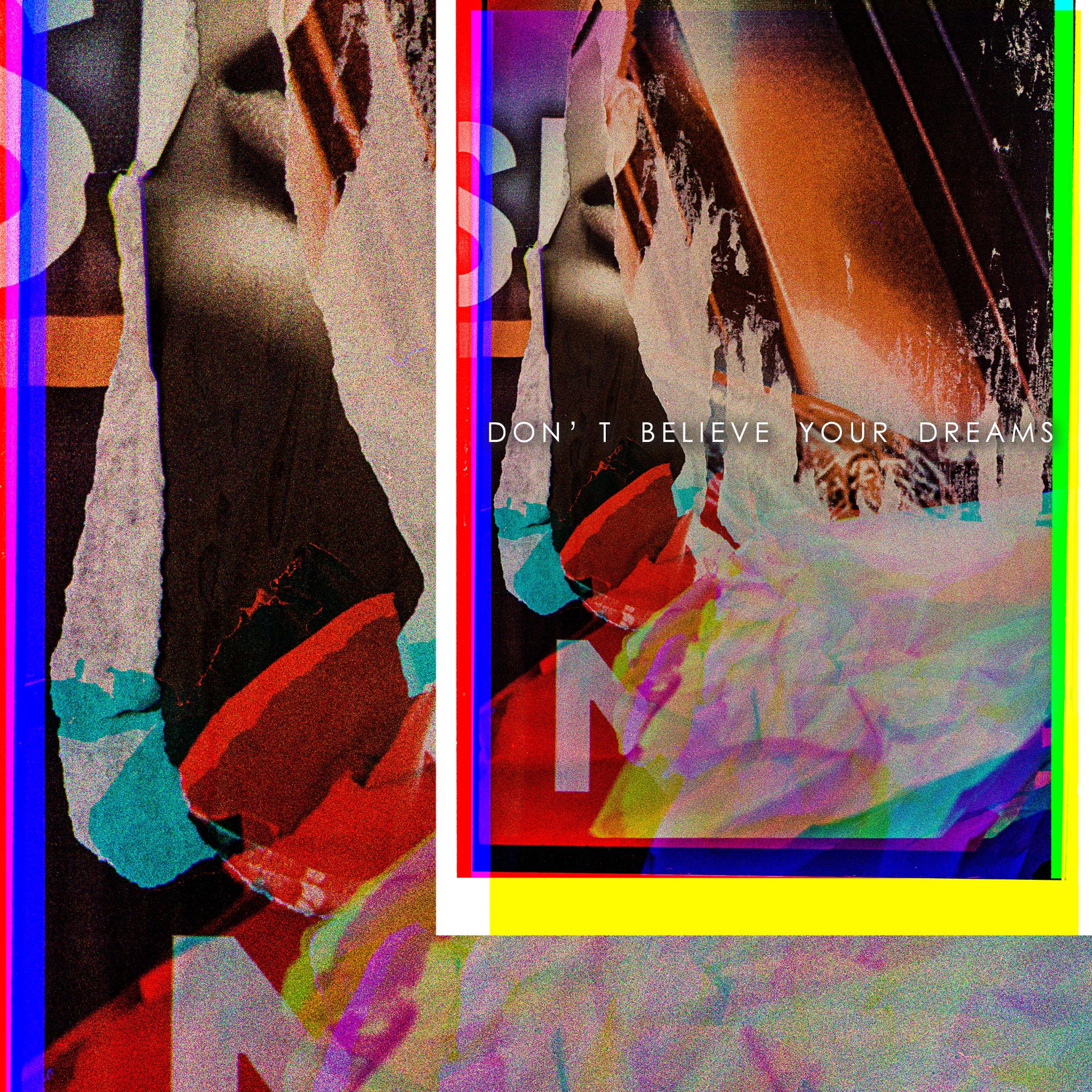 Under Starling, 'Mongrel'
The Waterford alt-rockers are back with the follow up to 2021 singles 'Purple Heights' and 'Icarus'. 'Mongrel' is a progressive rock composition, showcasing the darker side of the band. The lyrics depict the struggles faced by the outfit over the years, with every hurdle adding fuel to the flame. Throughout the narrative, Danny is in a constant battle between confidence and self-doubt alongside belting vocals, duelling guitars and trashing rhythm sections.
The band has played support for the likes of Walking on Cars, Fangclub, and Bitch Falcon to name a few. Their own tours have seen packed out shows in the likes of Fred Zeppelins, Dolans, Roisín Dubh, and Whelans. Under Starling are currently recording their next EP with noted producer Christian Best with plans to release later this year.
SAL, 'Bullet in the Heart'
Formerly known as Sara Ryan, this Cork-based singer-songwriter continues to emerge as a spectacular talent. Following the release of her debut album Breathe in late 2019, she's taken the challenges of the last two years in her stride – re-introducing herself under a brand new moniker, signing her first publishing deal with Atlantic Songs, and fitting in some unforgettable gigs along the way. With a brand new sound under her belt, 2022 is already big for Ryan. 'Bullet in the Heart' is nostalgic in its respect for '80s pop, adding SAL's easygoing, softly distinctive vocal prowess with building synths and twinkling backing instrumentation.
Advertisement
Strabe, 'Life On Pause'
Having met at the Cork Jazz Festival in a smoking area, Scottish singer Angelica Black and Irish producer Emmet Carey forged a friendship that has since turned into a musical partnership. The duo recently signed to PIAS, releasing an electro-indie jam 'Life on Pause' just in time for summer. It's a compelling official debut after they shared DIY dance-pop song 'Best Worst Year' three years ago and 'Acid House' in 2018. "Oh, come to me baby/Wrap around my body/let's put life on pause," Black croons over a softly addictive piano melody and sparkling instrumentation. Their combination of talents make Strabe one to watch this year and beyond.
Cian Ducrot, 'All For You'
The 24-year-old explores themes of love, lust and heartbreak on his new arresting, haunting piano ballad. Written and produced by Ducrot, the opening verse of the emotive track was initially previewed via the singers' official TikTok account. The clip generated over four million views, and featured on The Tonight Show with Jimmy Fallon. The host and pop-rock star Joe Jonas performed an improvised version of the song in an open verse challenge seen by over a million viewers. Not bad, eh?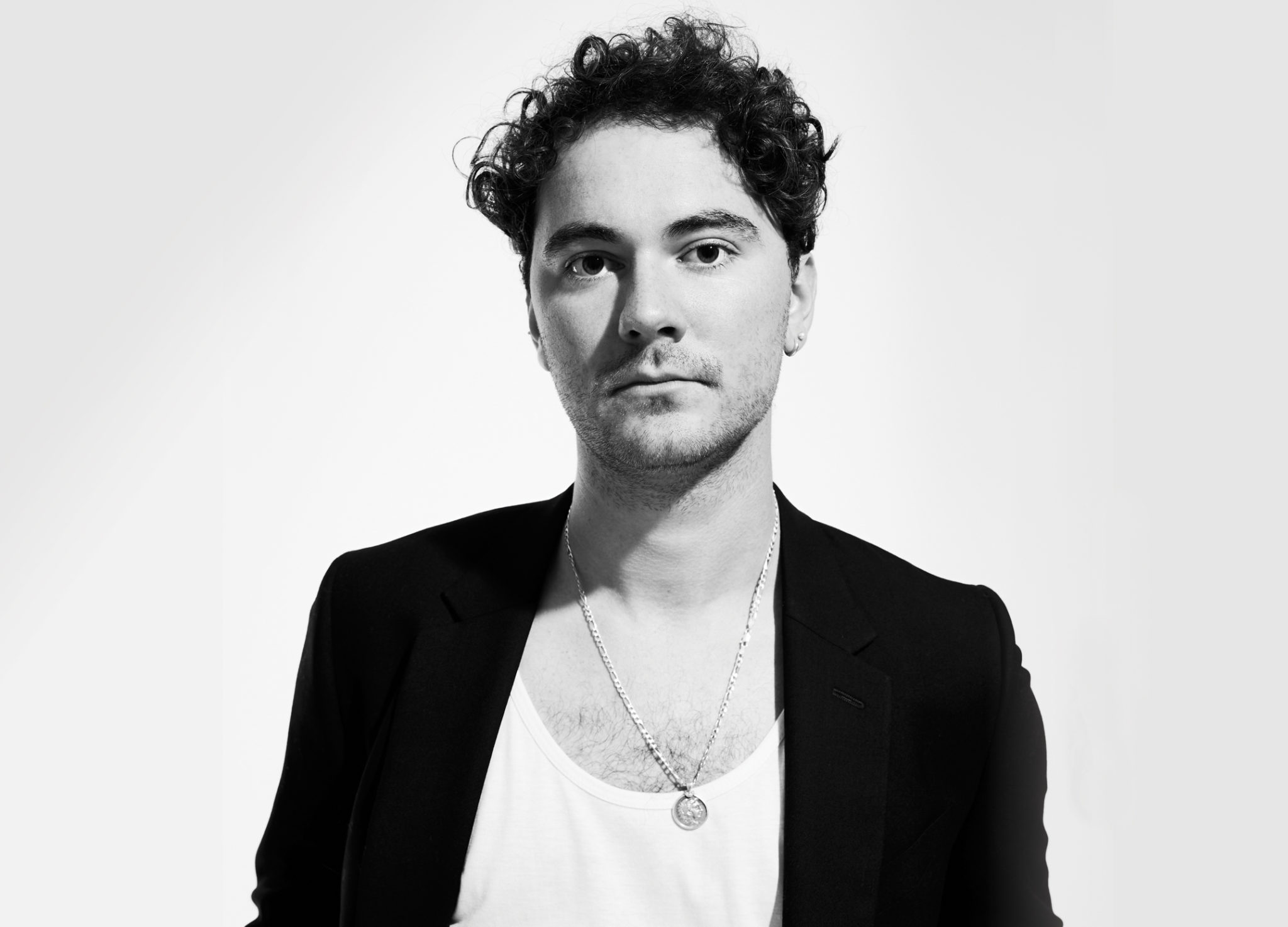 "In total this song probably took the best part of a week to write and to get right," the Cork native says. "I wrote most of it on the piano in my living room but also a lot was written in my head as I went about my daily routine. Finessing it after took some time, but the stripped-back production was easy."
Bog Bodies, 'Dead Are Dancing'
Advertisement
The Tipperary act's new single is a haunting, dark-folk song that bravely blends a traditional folk sound with a distinct, contemporary vision. It's one that garners critical acclaim at home and abroad, with Bog Bodies slated to perform live at Electric Picnic festival and Bealtaine Fire Festival. 'Dead Are Dancing' is the second track from a 3-single campaign, following previous number 'Firelighters'.
The trio of songs paves the way for the band's debut album, Reclaim the Ritual - out later this year. Their sound is difficult to emulate, infusing elements of past trad movements in Ireland with contemporary rock-folk fragments. Creator and anthropologist Dan Maher gets inspiration from studying ancient culture, megalithic tombs and sites of ancient interest.
Chasing Abbey, 'Call Out My Name'
The Tullamore dance-pop trio last released music in 2021, with singles 'Close to You' and 'Defeated' after 2020's 'Lately' went viral. It sits at over 2 million Spotify streams at the current time, so the appeal of the three-piece clearly hasn't worn off since they first burst onto the scene five years ago with 'Talk To Me'. 'Call Out My Name' follows the same formula of utilising club banger beats with darkly atmospheric lyrics. Say what you want about the lads, but they'll have you on the dancefloor before you know it. The formula clearly works.
Happyalone. 'Car Crash'
The ambient trip-pop trio from Cork are back to traverse '80s synth-pop soundscapes. Their first release of the year came in the form of the electronics-heavy, swirling single 'Gut'. 'Car Crash' is a different beast altogether, seeing the lads make use of a heavy drum-beat and a melodic guitar riff that stays in your head long after the music stops. Lead singer Baxter Robot adds jarring lyrics of youth and risks ("I don't wanna find you dying in the car", for example) but the synths make the words palatable. It's another indie-pop anthem from the trifecta.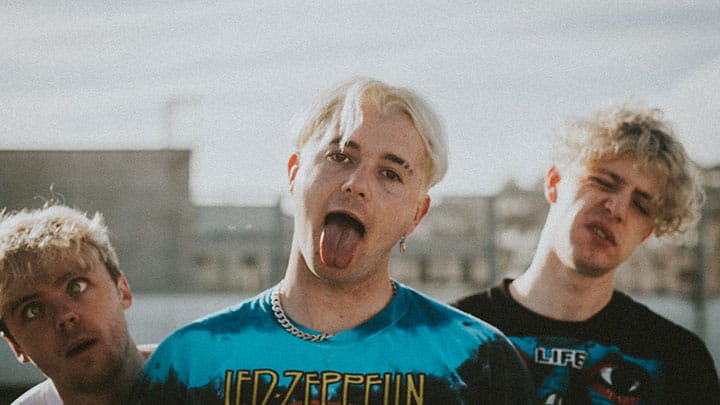 Advertisement
Megan O'Neill, 'Fail Better'
The Kildare act has just dropped a brand new EP, Time (Thought you were on my side). It follows the musician's 2021 sophomore album Getting Comfortable with Uncertainty. 'Fail Better' is an empowering cut from the new project, with cutting lyrics and Taylor Swift-esque pop intonations. It's a radio-friendly power ballad with her crystal clear vocals emphasising the ability to pick yourself up after getting knocked down. After studying psychology at University College Dublin, she instead moved to Nashville and later London to work with various bands, songwriters and producers. Debut album Ghost of You arrived in 2018.
Vickers Vimy, 'Where The Wildbirds Sleep'
Hailing from the West Coast of Ireland, Vickers Vimy have returned with their first single since before the pandemic, the beautiful 'Where The Wildbirds Sleep'. Opening with a light touch of guitar noodling and uplifting harmonies, Ed Drea's unique vocal tone possesses the uncanny ability to weave a story between delicate melodies. It's the perfect antidote to the mixed feelings of post-lockdown society, where we must reckon with grief and the breakdown of many parts of our lifestyles. At the same time, the world moves forward and finds hope in surprising places. The track emulates this mood, utilising soothing harmonies and hooks to grip the listener.
Listen to the playlist in full below: