Listen to some of our favourite new Irish releases of the week below!
Biig Piig feat. Deb Never, 'Picking Up'
Irish-raised, London-based artist Biig Piig has shared the third track from her Bubblegum EP (out January 20th) in the form of 'Picking Up'. Following 'Kerosene' and 'This Is What They Meant'; 'Picking Up' leans further into crunchy breaks and heavy beats. Riding the same drum 'n' bass, hyperpop waves as Piri and Tommy, PinkPantheress and Irish alt-pop act April, Biig Piig is merging classic club sounds with modern dance beats.
"'Picking Up' is about wanting to run, get outside of your body, or go and punch something…anything to get the feeling out," Biig Piig said in a press release. "I just love Deb and her energy: the track itself is heavy, but we had a lot of fun making a song about following anxiety and chaos."
The Academic, 'Homesick'
Irish indie-rock band, The Academic, have released 'Homesick' - the third offering from their forthcoming album, Sitting Pretty. Following tracks 'Don't Take It Personally' and 'Pushing Up Daisies', the group's latest single offers a pared back solace in between upbeat, electric guitar driven performances.
Advertisement
With poignant lyrics and heartfelt, soaring vocals, 'Homesick' captures the pain all too many of us know. As many return to their families, friends, or partners over the festive season, this track brings relatable lyrics and catchy beats to the forefront. Decorated with simple synth, captivating bass, and enthralling percussion, 'Homesick' stands out as a unostentatious banger.
The Clockworks, 'Blood On My Mind'
Galway four-piece The Clockworks bring forth their latest offering - a studio version of 'Blood On My Mind', marking a brisk addition to their repertoire. They're beginning work on their debut album at the minute.
"We like the idea of the feeling or emotion of a song changing or developing as you listen and we felt like this song did that by starting off with this taught, post-punk groove and then opening up and up into the instrumental," James McGregor said. "Lyrically, this track is about a dialogue between two very different characters. I wanted both characters to have their opinions and for the listener to decide what happens."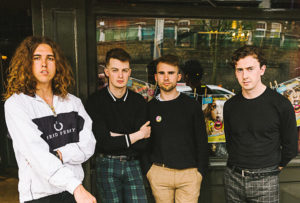 Moncrieff, 'Perfect'
The Irish singer-songwriter just unveiled a heartfelt new single 'Perfect'. Soulful vocals soar over warm piano chords and subtle strings in this commanding ballad, showcasing Moncrieff's ability to write uplifting melodies. The track has already had a huge reaction from new and existing fans. Teased on TikTok, 'Perfect' had its live debut on Moncrieff's 30-date European tour, prompting endless seas of lighters-in-the-air moments. He finished off a year of headline shows, support slots and festivals with a set at Dublin's 3Olympia Theatre this month.
Advertisement
"'Perfect' is a very personal song for me about all those small moments in a relationship that make you realise that something isn't as perfect as it once felt," Moncrieff said of the track. "It can be so hard to admit that something just isn't right in a relationship and, despite your loyalty and care towards each other, sometimes good things come to an end."
Five To Two, 'Moretartar!'
The new single from the Dublin trio Five to Two sees the band - Matthew Breen (piano), Jonah Byrne (double bass) and Finn Mac Anna (drums) - draw from classical sensibilities, jazz tradition and their own individual influences to form a unique sound. Full of charm and groove, the three-piece always bring that infectious and playful energy they're fast earning a name for. They shared their debut project, How Tall Do You Think You Could Grow (If You Wanted To Be So Tall) back in 2017, but they've come a long way since. Stay tuned for some big news from the Soft Boy Records (Kojaque, Kean Kavanagh) signees in January.
"For us, it's a celebration of being able to see each other and play music together again", Five to Two explain. "The track is one of three that came out of an hour-long improv we had when Jonah came back to Dublin after being away for a year. We listened back to the improv, picked out distinct ideas, and developed them into a composition that keeps introducing new riffs and grooves throughout".
Jordan Dennis, 'Equalize'
Armed with guitar riffs that could match Royal Blood, hard rock/new blues musician has combined his country Western influences to create a form of "neo-Western" music, heavily featured on his EP's focus track 'Equalize'.
'Equalize' marks a hard hitting first musical offering with hooking riffs, blistering solos and orchestral overtures. "The good, the bad, the ugly / All will answer in time / like the hammer of the gods / set fire from the pulpit / I will equalize," he sings in his signature gravelly tone. Set to stories, lyrics and themes about the human experience interpreted through the lens of the western genre, the raucous song has a distinctively religious overtone. It's inspired by the clash between Jordan's faith and the beliefs of the church, specifically regarding LGBTQ rights and women in leadership roles. Colour us intrigued.
Advertisement
Glen Power & Badscandal, 'The Shore'
The Script's Glen Power has teamed up with his son Luke Power, aka Badscandal, to release the country-fuelled EDM track, 'The Shore'. Beginning with an infectious guitar sound and a toned-down piano vibe, the track gives a hint of a country feel. Once it reaches the chorus, the beat ripples like a cosmic drip of sounds, heightened by a swift fiddle and bass kick. Clear rich vocals front the piece - keeping the track consistently high energy.
Luke admits he spent a long time perfecting the track, wanting to keep the Irish elements strong throughout, and ensuring it was a unique house track in this Irish/Viking-esque style. "It's been a big year for us both," Luke says of the father and son combo, "since he's writing with The High Kings and getting Steve Perry on tracks and I'm working with some big EDM artists and signing tracks on major labels – which has been a dream of mine since I was a kid."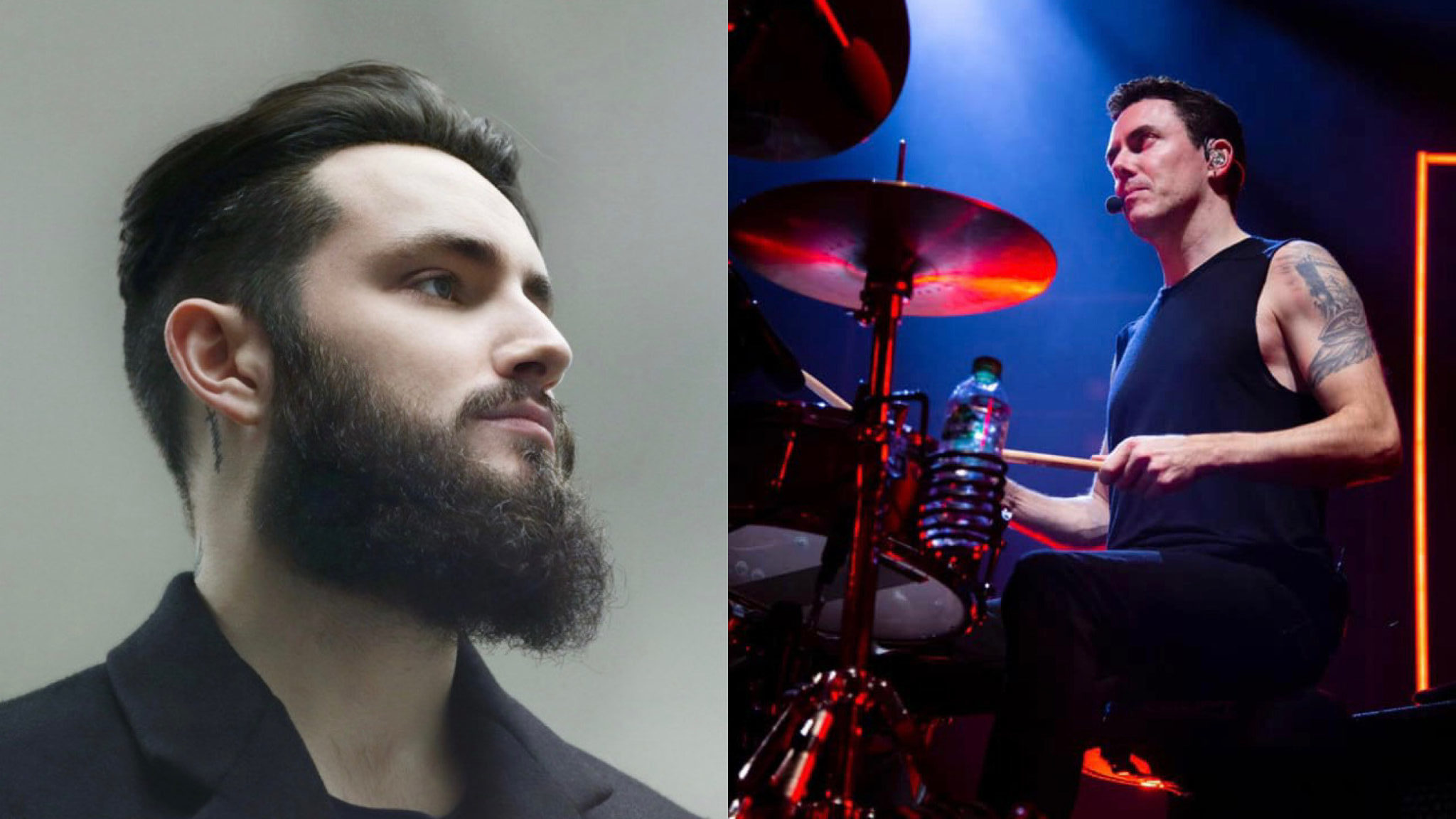 CROOK, 'BREAKING'
The Berlin-based Irish artist and producer has dropped a third single in a string of releases showing numerous sides to their artistry. An expansive electronic masterclass, 'BREAKING' features distorted bass and a stunning acoustic outro which harks back to his roots as a folk singer/songwriter. According to a press release, the theme of the R&B-infused song deals with transformative change and revelations around losing faith.
"'BREAKING' is a song about losing faith in a God, in other people, in yourself," CROOK says. "Each section of the song is an individual memory — an emotional after-image of moments from my childhood where I felt myself starting to bend and warp. The passenger seat of a priest's car; the curling kitchen linoleum, the stained sofa at a friend's house. Tthese after-images pile up on you, and whirl into a new perspective: a kaleidoscopic new normal, where the shards of your many broken selves remake the world around you as a shimmering, shining thing."
Advertisement
Rory Powers, 'Stories'
The podcast host and musician has released his debut single, inspired by pop renegades like Charli XCX, Porter Robinson, and Kyary Pamyu Pamyu. Embracing DIY ethics (right down to the video), Powers' music, podcasting, punk and electronics makes use of left-field ideas and injects pop into them. 'Stories' explores perception – whether it's the way we perceive events online, or the two different sides to a relationship. Mixed by Riccardo Damien (Adele, Drake, FKA twigs) and mastered by John Davis (Gorillaz, Dua Lipa, U2), sessions were split between ondon's Tobacco Dock and Rory's home studio in Northern Ireland.
He explains, "'Stories' is a way for me to express a struggle I've had for years with burnout and the feeling of being too online. It's like a machine being pushed too far. It wants to keep going even though it's destroying itself. There's something sad and beautiful about that. Expectations VS reality, both online and in personal relationships. I've taken a lot of my frustrations and tried to re-channel them into the energy of this song"
The Drive., 'Sundown'
Initially formed in 2018 over a mutual love for Mancunian indie-rock, Cork-based outfit The Drive. now consists of Eoin Murphy (guitar/vocals), Alannah Hynes (bass/vocals), and Alex Redmond Galligan (drums). Hostile and personal, the in reverse EP is the sophomore record from Corkonian up-and-comers. Following lead singles 'Shoulders' and 'Thin Air', the group wear their influences on their sleeve throughout the EP; sporting the likes of Sonic Youth, my bloody valentine, Just Mustard, and Deftones on each spiralling track.
'Sundown' is a highlight, with Murphy belting out: "I guess you've bought a way out of this place now, the town that dreaded sundown." The record defines itself with powerful drum breaks, razor-sharp guitar lines, and rumbling bass cultivated alongside producer/engineer Daniel De Burca in his Drogheda-based Jejune Studios.
Advertisement
Hayleon, 'Warrior'
Hayleon is the new pandemic project of Hannah Ryan (vocals, fiddle) - formerly a member of the ambient folk collective Pine the Pilcrow. With the help of James Smith (piano, guitar, low whistle, production), Ryan is exploring new soundscapes with her unique blend of atmospheric folk-pop. For fans of anyone blaring Maggie Rogers, Sigrid and Highasakite from their Spotify Wrapped, but Hayleon has something different to offer. 'Warrior' has a global sense of genre, fusing alternative pop with soothing synths and ethereal vocals. Her layered voice adds textures, fusing with world drums and emotive strings later in the track.
Emma Langford & Friends, 'The Wexford Carol'
Limerick based folk singer-songwriter, Emma Langford, has released a breath-taking bilingual version of 'The Wexford Carol'. Langford's captivating folk vocal suits the old air perfectly, delightfully accentuating the meticulously placed runs and airy soprano which decorates the track. Murphy's keys twinkle in an understated manner - not grabbing all of the listeners attention, but backing up the vocal in a fantastically simple way. Much the same can be said for Brown's cello performance, although the deep bellowing notes do steal the ear from time to time.
Thought to be one of the oldest surviving carols, 'The Wexford Carol' can be dated as far back as 1684. Forming part of Bishop Waddings of Ferns' famous Kilmore Carols collection, the track would have traditionally been sung by an all-male choir, however, in recent years artists such as Loreena McKennitt, Alison Krauss, and Cara Dillon have all recorded versions of it, with Emma Langford now adding her name to the roster.
Advertisement
The Rosecaps, 'No Guts No Glory'
The Galway indie-rockers have released their latest single. The uptempo yet relaxed 'No Guts No Glory' experiments with synth, electric piano and organ sounds, accompanying compelling vocals and driving drum beats. According to the three-piece, 'No Guts No Glory' was inspired by it's accompanying artwork. When the band's friend and photographer Ethan Moran showed them a photo he took of a neon sign hanging up in a bar, they knew there was a song hiding behind it. Years later, the band penned the song during their stay in a secluded mobile home without any phone coverage. A few hours and a crate of beers later, 'No Guts No Glory' was fully formed.
"The hypothetical scenario details the life of a hardworking barman who is constantly tasked with serving drinks to people who are a lot less lonely than he is," says the band. "Whether it be happy couples on a date, or simply two people hitting it off at the bar, he feels like he is completely stuck on the outside looking in. With all this in mind, he can never work up the courage to change his fate, and so the cycle continues."
Will Troy, 'Artwork'
The Wexford-based 19 year old singer-songwriter has dropped his debut EP All Our Ceiling Sees, along with lead single 'Artwork'. With sonic touchstones ranging from Bon Iver, Ben Howard, James Vincent McMorrow to Lewis Capaldi, 'Artwork' details a raw, bittersweet reflection on a lost relationship. The musician boasts a mature vocal, with strong lyrics, making it hard to believe his age. Simple yet passionate, the track opens with a simple mix of acoustic guitar and percussion, slowly building to a faster guitar line along with effectively placed piano and drum.
"'Artwork' is my proudest moment on this EP," Will admitted. "Lyrically, this track stands is my most vulnerable. Challenging domestic violence, the song is a bittersweet love letter to a relationship that can't be let go of. It only felt right for 'Artwork' to sign off this collection of music, marking the end of a beginning. This track holds all of me. As sore as that can be. Holding firm to my folk roots, I opted for a very minimalistic approach to production on 'Artwork'. This track really allows its lyrical content to do the talking, and that was always the intention. I want this one to be heard and understood, and not masked or lost beneath layers-upon-layers of tacky production."
Advertisement
Desperate Days & Josh Ritter, 'Peter Vogelaar Remix'
Irish musicians Side 4 Collective are releasing new single, 'Desperate Days – Peter Vogelaar Remix' which features renowned US singer-songwriter Josh Ritter. The group of musicians creating a diverse catalogue of songs was brought together by renowned drummer Dave Hingerty, managed by Ann Marie Shields of AMS Records. Farah Elle and Paul Noonan of Bell X1 are just two names who have collaborated with the collective in recent times. Peter Vogelaar's electronic take on the original song also features Ritter's beautiful voice and yearning lyrics. His remixes of Wyvern Lingo, Susan O'Neill and King Kong Company have previously made waves.
Of the experience of collaborating with Side 4 Collective, Waterford-based producer and bass player Peter Vogelaar adds: "I'm so happy that this project has allowed me the chance to collaborate and connect with like-minded souls. I hope that the result brings someone joy."
Karan Casey, 'Nine Apples of Gold'
The renowned Irish singer-songwriter described how the initial genesis of the new single was inspired by Tonn Chlíona. The supernatural woman from Glandore was said to have three brightly coloured songbirds who ate apples from an otherworldly tree and sang so sweetly that they could cure all illness. Casey loved the magic in this story, specifically how women carry tunes, dance and bring so much healing to the world. Karan's new album Nine Apples of Gold will arrive on 24th February, 2023 and features brilliant Irish female voices.
Advertisement
"The legend of Tonn Chlíona goes on to report that, in order to flee from men who wanted to kill her because of her powers, Clíona changed herself into a wren and escaped, it is funny then how Sean Óg Graham went and gave the songbirds of Portglenone a guest spot on this track, without my saying anything of this story," Karan explains. "For Pauline Scanlon because of her beautiful singing voice and musicality but also because of her bravery in her singing and campaigning."
jame minogue, 'Con Mi Coqueta'
The Dominican-Irish artist has unveiled his indie-bachata/pop single, and it's a banger. Opening with a sultry monologue reminiscent of '90s ballads, sleigh bells swirl amidst traditional bachata elements as he describes the need to go home with a lover for the holidays. Funky basslines and his staple indie-pop sound are then mixed into the former Berklee College of Music student's sonic cocktail, as listeners are invited into the dreamland. He and his coqueta are together, dancing the night away at a disco while sharing a glass of the traditional Puerto Rican/Dominican holiday cocktail "Coquito". The LA-based, New Jersey-born musician is heading upwards.
Jordan Adetunji & Deyaz, 'Insecure (Love Yourself)'
Jordan Adetunji and Deyaz collaborate on the soft R&B track 'Insecure (Love Yourself)'. Lo-fi beats drive the piece, accompanied by soaring guitar and melodic vocals. Deep, emotive lyrics course through this release, bringing a deep connection between the artist and listener. Lyrics: "You just have to love yourself/before you go and try loving anyone else/I don't feel the same cause I ain't myself/I don't feel the same cause I changed myself," drive home the all important message, best known from RuPaul's Drag Race, of if you can't love yourself, you can't love someone else. While simple, the single is incredibly soulful, bringing forth incredible vocals, backed by incandescent instrumentation. Keep an ear out for these artists in the future.
Advertisement
Pop Wallace & Willhouse, 'Staring Down'
Pop Wallace and Willhouse have collaborated on the new EP The Up Too Late Tape Vol 1: Spooky Season, and from this, the track 'Staring Down'. The definition of easy listening, this melodic instrumental is the perfect background listening music. Struggle concentrating without a lo-fi beat in the background? This ones for you. The synth-soaked, rain dripping down your window vibe of 'Staring Down' makes it the perfect track for a rainy morning in bed, or an after-party chilled hang playlist addition. If you like this track, then the whole EP is for you - perfectly capturing the right calming essence of the soft lo-fi genre.
The Swedish Railway Orchestra, 'Black Magic Devil Woman'
From their newly released album, Dance To The Drum Machine, The Swedish Railway Orchestra offer up the mainly instrumental piece, 'Black Magic Devil Woman'. As if the name of the track wasn't enough to lure you in, the smooth club beats captivate the listener as you ease into the track. Offering the perfect backdrop for when you want to keep the party going but you've reached the point where cheesy pop hits won't cut it anymore, 'Black Magic Devil Woman' meets the key need of 2/3am after party tunes.
Subsounds & Amy Naessens, 'A Reason to Smile'
Advertisement
A eerily perfect collaboration between the youth music collective, Subsounds, and Dublin-based singer songwriter Amy Naessens, 'A Reason to Smile' is the exemplary Irish Christmas offering. An emotive call to action, with lyrics "no-one here is spending Winter alone", this track signifies the importance of having loved ones around you during the holiday season. Amy's enrapturing vocal perfectly glides over the simple acoustic guitar building throughout the track. Her raspy yet smooth voice is enhanced by twinkly backing vocals perfectly sliding into genius harmonies. If we had it our way, this track would make it's way onto every Christmas playlist out there.
Sinéad White, 'When I'm With You (I Can't Breathe)'
Following the release of her well-received singles 'Insert Coin' and 'A Little Break (Live From Leixlip)' earlier this year, Sinéad White has returned today with her brand new EP, Bye Chicken. The project features the new single 'When I'm With You (I Can't Breathe)', alongside acoustic versions of both that track and 'Insert Coin'. Tapping into concerns both personal and generational, Bye Chicken showcases a remarkable voice primed for a major mainstream breakthrough – and continues to mark Sinéad as a powerful and wholly original force in Irish music.
Listen to the playlist in full below.