The Sound House on their revamp: "It's a small, specialist venue where the music is sick and the crew are drilled on hospitality"
The Sound House is one of the coming music venues in Dublin. We talk to owner Ian Keogh who explains the philosophy behind a burgeoning music business success story.
Post lockdown, a palpable feeling of rebirth has emerged on the Irish music scene. Dublin city centre venue The Sound House is at the forefront of that spirit of renewal.
Located two minutes from O'Connell Street, the venue has a capacity of 220 for live music and 300 for club events. It is small – but, after a serious refurbishment, as close to perfectly formed as you can get! This month, Sound House announced an innovative new approach, encompassing the installation of a superb, state-of-the-art Void Sound System; a bold new website; a bespoke e-ticketing system and a brand new logo.
"I've had the lease on the premises since 2016," owner Ian Keogh explains. "And it's always been a little live music room. As one of the smallest capacity venues in Dublin, it's a challenge. The Sound House put a crew together from scratch, and the first few years were very difficult. We were finally getting traction, and looking at great calendars for 2019 and 2020, when Covid came along and shut down everything. But we used it as an opportunity for the business to reflect. The plan was to make sure we survived – and to come out of lockdown stronger than when we went into it."
The government's Live Performance Support Scheme helped them through the big squeeze – and then they were back in business with a fresh sense of what The Sound House is all about.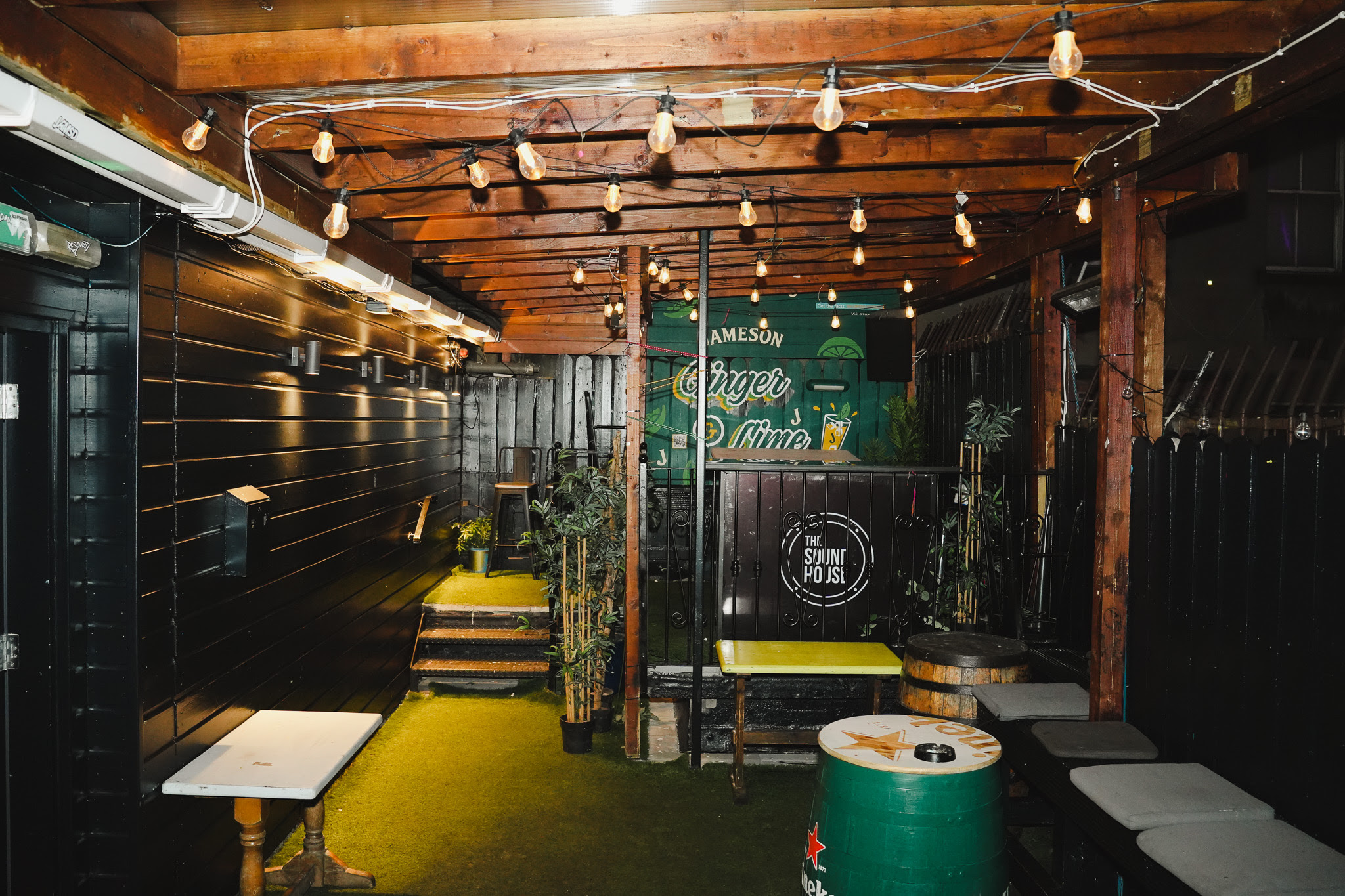 Advertisement
"It's a small, specialist boutique venue where the music is sick, the sound system is the very best we can afford, and the crew are drilled on the importance of hospitality – to consumers, the bands and the artists," Keogh emphasises. "We go out of our way to make sure that, when people come here, they have a truly amazing time. That separates us from a lot of our competitors, because we take care of people in a different way. It's not a factory. We're not churning out shows.
"Now we're building on those fundamentals, and adding enhancements to the service by offering even better value. Previously, we were paying Eventbrite and other third-party vendors a commission, but our new e-ticketing system allows our partners, promoters and agents to use the Sound House's platform instead. This reduces the fees for everyone, so that gigs can be more profitable. Promoters can set up a profile, but there's also a free built-in app and QR scanner, where you can see purchase history, guest list, tickets sold and more. This will ideally reduce operating costs for all involved and ensure a healthier ecosystem in the live entertainment space. It's more than an e-commerce roster, it's an event management company."
These improvements will doubtless make a big difference to the Sound House experience. But the music also matters hugely. Does Ian have a favourite gig ever put on at The Sound House?
"The Sam Fender gig was great," he grins. "He'd sold out the Olympia just 12 months prior to the Sound House show. We see ourselves as an incubator for up-and-coming talent. It's like when The Beatles started off in old cellars in Liverpool. Here's where bands cut their teeth. About a year after Fender performed at the Sound House, he went on to sell out the 3Arena. In a similar way, The Coronas did their Long Way Home tour of small venues ahead of their Christmas Olympia gig, and we were lucky enough to have them."
There's a reason why artists like DAITHÍ, Ryan O'Shaughnessy, SELLÓ, Celaviedmai, Bobbi Arlo and more have also graced The Sound House stage.
Advertisement
"Biig Piig sold out two shows here last month, which was incredible," notes Keogh. "She was a bucket of sweat coming offstage. The energy from her was palpable. Wild Youth also put on a seated show during Covid to 50 people, probably the smallest show they've ever done! But what a performance they put in. We were buzzing. Music is the ultimate barometer. That's what these epic nights are all about – great music. And we'll be delivering lots more of that in The Sound House."
Read more in the new annual issue of Hot Press, out now.