Listen to our favourite new tracks from the week below!
God Knows, 'Square Peg'
Taken from the Limerick-based hip-hop architect's new, four-track EP We Move The Needle, the opener declares, "welcome to my world" before erupting into a blistering rap anthem. A song about not fitting in and finding your own lane, the trailblazer sounds better than ever on the electronic-infused number. "Just because you're in my corner doesn't mean you're in my circle," he spits, mile-a-minute raps layered over visceral synth beats. The rest of the EP sees Denise Chaila, MuRli, Senita and Jah Master add their flair.
The Coronas, 'At Least We'll Always Have LA'
The Irish indie-pop band's new single is a cut from their forthcoming new album Time Stopped, which lands on October 7th. It'll be the group's first LP since 2020's deluxe True Love Waits, and was previewed by three other singles thus far: 'Don't Say You're In Love', 'Write Our Own Soundtrack' and 'Strive'. "If we can't find a safe way out/we both know that's not as crazy as it sounds," Danny O'Reilly sings on the up tempo romance bop that traces the silver lining at the end of a connection, if things all go wrong.
Local Boy, 'Get Up (Out The Bed)'
Advertisement
As part of a string of singles leading up to the release of debut album Local Boy Climbs the Ladder, the idiosyncratic pop act has shared a further exploration of the soul and funk sound he has been delving into in his recent productions. The Steve Lacy-esque single explores a tongue in cheek lyrical theme as the self-proclaimed slacker attempts to face the challenges of the outside world.
"Sometimes your bed can be the most comfortable, safe place in the world and I'm as guilty as anyone of retreating to that environment more often than is productive," Local Boy says. "My music often gets hit with the 'slacker' moniker so I wanted to make something to uplift my fellow slackers into getting up and taking action."
Gareth Dunlop, 'Right About Ready'
The Northern Irish singer-songwriter and producer has just dropped the evocative 'Right About Ready', a soulful and anthemic song lifted from new album, Animal. A nifty looking karaoke-themed video is also on hand, after the Belfast-based musician crafted the LP during lockdown and produced for Foy Vance and Lee Rogers.
Dunlop explains that "the further I got into putting my new album together the more I realised how retro-synth the whole thing was going, with 'Right About Ready' really leaning into that style. I started discussing visuals with my regular director Jamie Niesh, who has that rare ability to take the smallest of ideas and blow them up into something much bigger and better. He took what I thought would be a basic lyric video and turned it on its head into a concept with scenes, setting and visual candy."
Advertisement
Tomike, 'Aren't Up For Debate'
The Dubliner's new jazz-influenced, soul track lands after her set at Primavera Sound Barcelona. Tomike returns with a sassy downtempo drum 'n' bass-driven track about leaving a relationship and firmly sticking by your decision. Her "feelings aren't up for debate," is the empowering repeated chorus mantra as she walks about the door. The R&B-inflected single was produced by London-based producer Jack Suddaby, who also produced Tomike's last three releases. Stay tuned for her upcoming EP, which is slated for release next month.
Cian Ducrot & Ella Henderson, 'All For You'
The Cork singer-songwriter/producer released a re-imagined version of his latest single, 'All For You', with chart topping singer Ella Henderson. The heartfelt track explores themes of love, lust and heartbreak in a powerful, melodic way. After a blossoming friendship that came about after Ella asked Cian to support her on her upcoming UK tour, the collaboration formed organically. The pair wrote together and recorded her verse together at Tileyard Studios, London.
Speaking on the collaboration Cian Ducrot says: "Working with Ella is a dream! She's not only an incredible artist and performer with the most beautiful voice but she is one of the kindest people I have ever met and worked with. To be going on tour and also having a collaboration together is really special to me and I am so grateful to Ella!
Anna Mieke, 'For a Time'
Anna Mieke's deft songwriting and enveloping compositions have asserted her as a vital voice amongst Ireland's alt-folk genre. The Irish multi-instrumentalist and songwriter based in Wicklow, Ireland, toes the line between folk forms and vivid dreamscapes, drawing on traditional and contemporary motifs on new single 'For a Time'. The Louise Gaffney-directed video features a Disco Yeti, so it's definitely worth a watch! Her long-awaited second album, Theatre, is due later in 2022 and she plays Whelan's in November.
Advertisement
"It's a song of humid heat, burning summer, a pool. Rotting fruit, flies, the density of a greenhouse in August, carpeted stairs, a diving board. But also loss, and that feeling of fading and forgetting, of passing on," explains Anna Mieke. "It reflects that feeling of nostalgia for a time you never actually experienced, or a person you never had the chance to meet, but feel you know well."
EDEN, 'Sci-Fi'
Dublin born, London based singer, songwriter, and producer EDEN releases his best music yet with singles "Balling" and "Modern Warfare" in anticipation of his third full-length album, coming fall of 2022. 'Sci-fi' is a heartbreak track that recalls warm memories and the cracks that turned into a void. The electronic track has hugely exciting alt-pop elements and acoustic warmth progressing it along, with the Irish artist's warped vocals and confessional lyricism adding to the clever noise effects added. His star is firmly risen.
"But I just wanna hear your voice in the morning/'Cause I been up waiting for something that's hopeless," he sings. "I don't really wanna break your heart when it's open/Like finding out love's not a feeling/It's a choice, oh-woah-oh".
TraviS, 'FAITH'
"Do you have faith in a motherfucker like me?" TraviS asks in the opening line before piano chords and a hard-hitting beat propels the down-tempo track onwards. The MC asks about the faith invested in him and his crew, rapping about the pace of the come-up and the inevitable drifting of friends that comes when an artist starts to invest in their art fully over a contemplative beat by Liam Harris. Having been in the modelling industry since the age of sixteen, the young artist cites a day hanging out with Skepta as the spark that led to him taking music seriously.
Advertisement
Sammy Copley, 'You'
Following 'Little Box' and 'To The Bone', 'You' is the latest beautiful cut to be taken from Sammy's new EP, Little Box, which arrives on September 16th. He's also playing in Dublin on 17th September and in London later in the year on November 22nd. 'You' features gorgeous harmonies and comforting guitar plucking as he dissects the breakdown of a past relationship.
"I wrote 'You' after one of those particularly messy teenage breakups when all your emotions feel so big and scary and new; it's about reevaluating the relationship and wondering if any of it was actually how it seemed at the time," Sammy notes. "The conflicting feelings of loving someone and resenting them for hurting you feel relevant even to my now-adult self, so it felt good to breathe new life into an older song that came from such a place of teen angst."
Kyoto Love Hotel, 'Settling (July)'
Make sure to check out the video for the Tipperary alt-pop duo (made up of Joe Geaney and Laura Sheary)'s new single, by Niamh McCann. 'Settling' is the third single from KLH's second EP, When Do You Think It Begins, which will be released both digitally and on vinyl on September 9th. Catch them at Electric Picnic, Ireland Music Week and Vantastival.
'Settling (July)' is about a character called Sarah that I've been writing fiction about for a while. The song is about memory, about the many versions of the self that exist all at once, about the ways we perceive ourselves and the ways we are perceived by others. I'm interested in the liminal, hazy state of mind that returning to your hometown can give rise to; the peripheral headspace you settle into. Niamh McCann explored this in the beautiful video for 'Settling (July)' and Gearóidín Devine as Sarah is absolutely magic.
Kendino, The Kyd G & REM$, '(Let's Be) Honest'
Advertisement
Bedroom pop artist Kendino is taking a turn down hip-hop, trap and alternative lane - and we're here for it. The Shankhill act recently made his live debut at Crowbar's Lowlight Sessions, supporting Rudy, and impressed the crowd with his charisma on stage. He's teamed up with REM$ and producer The Kyd G for his genre-blending new single, which is beyond the realms of catchy. He's got effortlessly fun vibes and a knack for collaborations.
"In a nutshell, '(Let's Be) Honest' was written about reminiscing the old days and how the time flew by with old friends and having to let that go at the end," Kendino tells Hot Press. "The beat was made by me and Mubi. We started off with a sombre Koto sample, then built up on it with some violins and synths for layering. To give the song a melancholic vibe, we added some 808 kicks to have the vibe match the message of the song."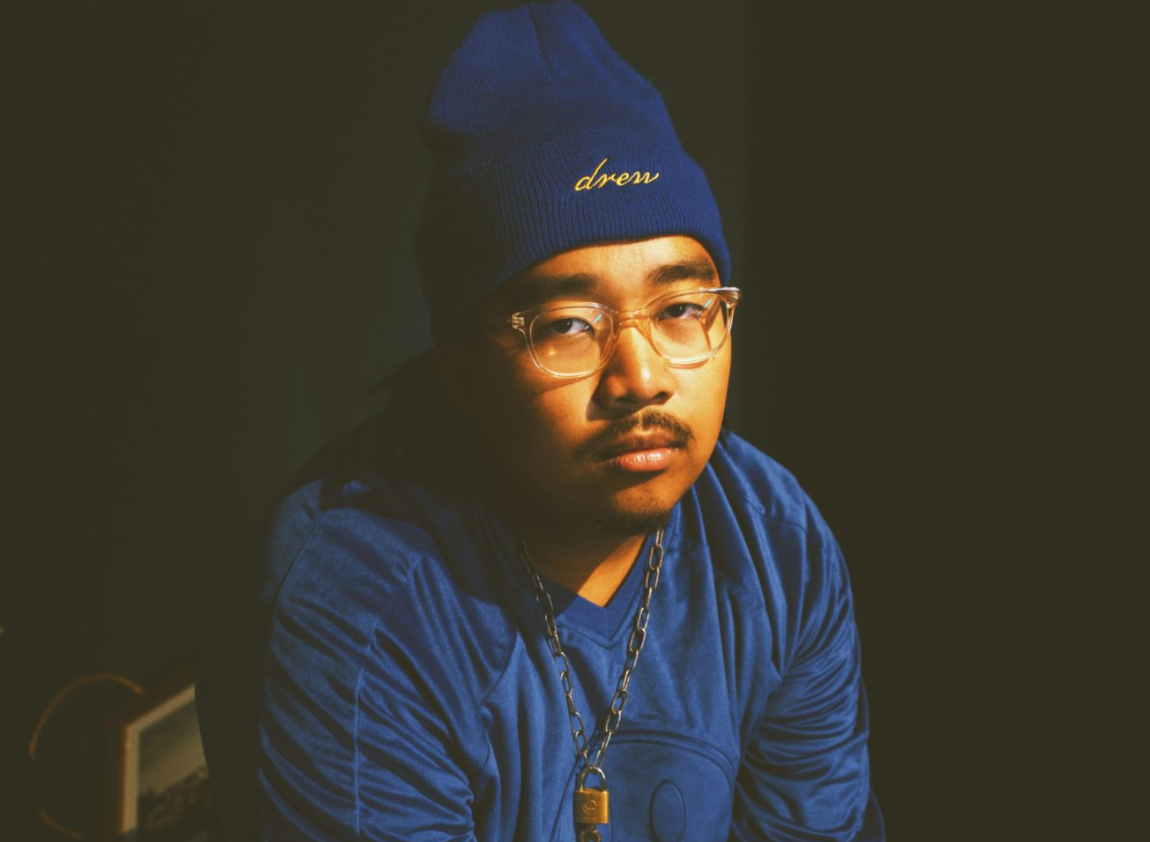 Adam Mohamed, 'Stuck in Traffic'
Marking his first release of 2022, 'Stuck In Traffic' is a much more light-hearted release from the Irish-Sudanese artist who has worked hard to shed light on growing up mixed race and mixed religion in working class Dublin. Opening with heavy '80s keys, warm synth permeates this track, with an infectious rhythmic section grabbing the listeners attention throughout. The R&B and rap infused track is catchy, providing a strong hook which leaves you singing along well after your first listen. Hot Press are premiering the hilariously sweet video next Wednesday (17th), don't miss it!
Tony Tyrrell, 'Enemy of Love'
The clarinet player in orchestras was also a songwriter and sax player of folk-rock outfit The Afternoons, who recorded the critically acclaimed album Homage in the 1990s. He's taken a long and winding route to release his debut solo album, Conviction. Previewed by 'Mocking Bird' and 'Another Day', opener 'Enemy of Love' is a beautiful insight to the project. Inspired by Nick Cave, Leonard Cohen, Ron Sexsmith, Elvis Costello and Paul McCartney, it's clear that narrative storytelling and sincerity are integral to his talent.
Advertisement
David James Murphy, 'Graveyard Shift'
Murphy and fellow Cork musician Ryan Parsons have teamed up for a new EP, releasing the title track today to give us an unexpected taster. 'Graveyard Shift' combines the raw vocals of David and the energetic violin melodies and backing harmonies of Ryan with lovely results. The track was recorded and produced by Wexford's Gavin Glass at Orphan Studios, combining dark imagery and melody with a chorus full of hope. There's a gripping hoarse quality to Murphy, like Paolo Nutini of Ireland's South, one might say.
Cynthia Catana, 'Something Better'
The former Saucy Monky singer-songwriter's second release of 2022 is accompanied by a fantastical visual - a perfect marriage of kitschy track and joy-filled video, premiered by Hot Press. Recorded and self-produced in Los Angeles, 'Something Better' was co-written by Jason Thomas Gordon, mixed with additional production by composer Gabriel Mann; additional instrumentation by Adam Marcello, Gabriel Mann, Cary Beare; additional backing vocals by Annmarie Cullen, and Dublinite Naimee Coleman (Aurora).
Speaking about the highly-anticipated track, the musician said: "I remember a conversation I had with an old girlfriend about her bestie. How he was happy in his relationship - but always wondered if he should 'settle', what if there was something better out there?" Such is the human dilemma… and the challenges of commitment."
Morning Midnight, 'Easy'
Advertisement
The Glaswegian-Irish duo's tunes will make you feel every emotion like it was the first time, with hook-filled melodies that bring a familiar comfort weaving alongside nostalgic lyricism. 'Easy' is about struggling with your mental health, but not wanting to accept the necessary help to get better. Look out for their upcoming debut LP, Happy Hour - out in October 2022 on Faction Records.
About their new single 'Easy', Scott says: "This one's really personal for me. It's about being stuck in a dark place in my head and wrestling with that feeling of wanting to push everyone who cares about me away, but knowing deep down that it's those people who can really help. I wish I could be less hard on myself. Sometimes it's easy to forget that everyone is going through similar experiences and talking it through together can lift a huge weight off your shoulders. You don't have to go through it alone."
HamsandwicH, 'My Blood'
The Irish indie-rock band's new single is a subtle shift from the infectious 80s synth-pop arrangement of 'Electro-Wave,' while 'Le Soleil' was a mix of fun alt-pop and light dance. The new release incorporates an array of fresh influences and electronic soundscapes, whilst maintaining melodic motifs integral to HandsandwicH's idiosyncratic style. HamsandwicH's recent releases anticipate the launch of their fourth studio album Magnify, which will be unveiled on September 30th.
Talos, 'Farewell / Kamikaze'
The soaring, sweeping eulogy to the power of a goodbye was co-written with SOHN. It's the third release of the year from the Irish artist, continuing the build-up to the release of his anticipated third album Dear Chaos on October 7th via BMG. The powerful 'Farewell/Kamikaze' is also the third in a row to be accompanied by a Niall O'Brien-directed video, the last chapter in a narrative trilogy about grief, isolation and love, shot along the West Cork coastline.
Talos on 'Farewell/Kamikaze': "The song's title sums it up - it is about letting go or saying goodbye and the varying ways in which we do so. In the best instances of separating, the action comes from a place of calm or formality: a farewell. On the flip side there are times when these goodbyes feel absolutely eradicating and explosive. Not only do they wipe out a relationship but they erase the ideas you may have had of what that person or thing was. This song was an outpouring and was written with a friend of mine, SOHN."
Advertisement
Natalie Moran, 'Can You Feel It'
The Dublin indie electro-pop artist has unveiled a vibrant dance-anthem that's bound to leave an impression. It's an infectious, memorable and snappy feel-good track that is ready to take to the dancefloor and clubs - following on from previous singles 'My Ambition' and 'Aint Nothing Gonna Stop'. For fans of Dua Lipa and Becky Hill, Moran's distinctive vocal powers definitely stand out from the crowd. The song's message is a set up for the feeling you have when you are looking forward to the night ahead.
"I wrote this song when I was feeling super excited for the weekend and so ready to leave the day behind me and just have fun with my friends," Natalie recalls. "I wanted to write a song that you hear, and it instantly gets you in the mood for going out and having the best night ever!"
New Rules, 'Go The Distance (Stripped)'
UK/Irish band New Rules have given fans an extra treat with their newest release of Go The Distance (Extended Version). Featuring stripped versions of 'Go The Distance' and 'Love You Like That', the boys of New Rules showcase their vocal range by highlighting smooth harmonies with their signature lovestruck lyrics accompanied by only the soft hymn of acoustic guitar and minimal percussion. The group also released two live interpretations of 'Drunk Texts' and 'Lucky Me' recorded at shows in Manchester, UK and Los Angeles respectively.
Myriad Things, 'Let It Come Down'
Advertisement
Forming in 2018 and just beginning to start performing gigs in 2020 (rotten timing, bad luck) the band were forced to give their tube amps an extended rest as the world was plunged into lockdown. During the pandemic, the band continued to fan the flames, creating their muscular debut 'Let It Come Down'. Jonnie Rice on guitar and vocals, Brendy Doran on bass and Jimmy McCrory on drums are making a huge sound seem easy. Think Led Zeppelin after experiencing a draining pandemic.
Sean Carpio, 'Floating Mountain'
The dreamy new single is taken from the limited edition 10" vinyl album Waves of a Present. Released via Ten Spot Records, 'Floating Mountains' features a beautiful vocal duet with Aoife Nessa Frances and bass clarinet by Robert Stillman (the SMILE, Bog Bodies). The single comes days before a special Launch Event at The Fumbally Cafe alongside a superstar band consisting of Aoife Nessa Frances, Richie Egan (Jape), Ellie O'Neill, Caoimhe Hopkinson (Glasshouse), Dylan Lynch (Soda Blonde), Brendan Doherty (Villagers), and Dek Hynes.
The video was shot and directed on 16mm film by Jeanne Castegnier-Mainville, who says: "Stirred by the rhythm of the Peruvian Marinera folk dance, fomented with shifting visions of a mountain range on a visit to Arequipa, Floating Mountain became a study of the power of perspective. A trip to Japan, where Sean's encounters were with people whose gestural mannerisms suggested a sympathetic respect of others' beings added another layer to the meditation on the power of perspective. Floating Mountain plays with the idea that a great mass can be lifted by altering the atmosphere, by a change of illumination, by a collective shift of attitude."
Hawke The Band, 'Miracles'
The indie/alt pop band from Dublin but based in London take influence from The Verve, Coldplay, Oasis, U2 and The Beatles. Formed behind the Guinness Brewery in 2019, Richie Power (Vocals, Keyboards), Eoghan MacMahon (Vocals, guitar) and Darragh McCarthy (Drums) upped sticks to the UK right before the Covid-19 pandemic. They found recording difficult but throughout 2021 released a run of singles including 'Molly', 'Gonna be Alright', 'Limo' and 'Pinch Me (Am i Dreaming)'. New track 'Miracles' is a slice of driving indie loveliness, with infectious guitar riffs and a punchy chorus worth hearing.
Advertisement
Cathal Francis, 'Lamppost 49'
Drawing inspiration from The Beatles, Elliott Smith and Adrianne Lenker, 22-year-old Derry Boy, Cathal Francis, has released his indie-folk debut single. The singer-songwriter from the border townland of Culmore in Northern Ireland was given an electric guitar by his best pal's dad at the age of 11 and the rest is history.
Touching on the themes of alienation, hopelessness, lost love, and the alarming mental health crisis in Derry, Cathal invites you to join him on a sonic late-night stroll with no destination with the release of 'Filters' (mastered by Irish artist Joel Harkin). Francis aims to release a string of singles and his first EP within the next year, and we're hoping to join him on the journey.
Patrick Stefan, 'Just another love song'
'Just another love song' is the third single from Patrick Stefan's upcoming debut album of songs, Wayfare. The single is Patrick's take on a song written in the late '60s by his father, Jack Groenland - a Dutch folk songwriter who released an album on Sony Records. Patrick grew up singing harmonies on his father's songs, and with this rendition allows his lineage to speak through him.
"Something happens in the air when I sing this song live, sure it means a lot for me as I'm connecting to early memories of singing my dad's songs with my brothers but I've even had someone come up to me after a gig saying they could sense past lives through the song. It's definitely got some magic to it," Patrick says.
Advertisement
POL, 'I'm Ok'
The Irish singer-songwriter has a clear passion for harmonies, hooks and melodies Writing, performing, and producing his own music, POL (an acronym of his initials in Irish) has developed and honed his skill of writing by sitting at a piano, hitting a chord and let it lyrically and musically evolve. 'I'm Ok' his second ever track release, is a song about independence and putting yourself first when you need to. With a plucked guitar as it anchor mixed with layers of piano, smooth bass and an uplifting house beat, 'I'm OK' will make you want to move.".
Gemma Cox, 'Immune'
The 22-year-old Dublin singer-songwriter is channeling Imogen Heap and Phoebe Bridgers in her diaristic new single, which tracks her experiences of college life and wistful wonderings on the mundanity of everyday life. The imaginative track follows on from her debut single 'Whale on my Shoulder', and can presumably be heard in the flesh at her September hometown show next month. She opened for Soda Blonde and Calum Beattie at The Academy and collaborated with the Ulster Orchestra, so her potential is undeniable.
Listen to the playlist in full below.
Advertisement