Listen to our favourite new Irish tracks of the week below.
Katharine Timoney, 'Nobody Loves Me Like You Do' 
Belfast singer-songwriter Katharine Timoney, recent winner of the BBC NI Platform Award in the Jazz Category sponsored by The Arts Council of Northern Ireland, has released her second single from her upcoming EP Life Came into Colour titled 'Nobody Loves Me Like You Do'. Following attention from Radio 1 presenter Gemma Bradley with her first jazz-pop single 'Don't Fret', the Northern Irish artist continues to go beyond the confines of jazz by exploring the depths of gospel, R'n'B and soul music. 'Nobody Loves Me Like You Do' was produced and arranged by Dublin-based producer Ben Castle, and focuses on being accepted for who are you are - all of the flaws and imperfections included.
Henry Earnest & banríon, 'Trouble'
Dublin-based artist and producer Henry Earnest is poised to release his second album, Dream River, this winter. The artist affiliated with Herzog TV and Softboy Records has released two singles from the self-recorded and produced album already, with 'Trouble' marking the third cut. Earnest has cleverly tapped indie-rock artist banríon for the track's vocals, with cinematographer and editor Anna Heisterkamp helming the video. The ethereal 'Trouble' has a way of getting under your skin. With a swirling soundscape of harmonies and diaristic, raw lyricism; Henry and Róisín Ní Haicéid make a fine team.
Sundown, 'Pirate'
Advertisement
Castleknock rockers Sundown have released their new single 'Pirate', recorded and produced in house over three sessions in Pirate Studios. Friends from school, Conor Keeley, Darragh McKenna and Fionn Boland, realised their mutual love from music and quickly formed into a trio. The Dubliners blend elements of American classic rock and modern indie, taking inspiration from bands such as Kings of Leon, Sticky Fingers and Arctic Monkeys. 'Pirate' has a distinctively nostalgic air, with an injection of Beatles-era psych-rock and 80s funk. Doo-wop harmonies round out the track's texture.
"'Pirate' was sent to be mastered on tape to guarantee the vintage sound we've been after. Saxophone and synth were used to create a new psychedelic sound and, to cut costs, the artwork was also done in house through Adobe Illustrator. We debuted this song at our sold out gigs in the Bernard Shaw and Whelan's this month," Sundown tell Hot Press. Having already been featured on editorial playlists like Alternative Eire, Discover Weekly and Release Radar, the outfit have amassed over 213,000 collective streams to our name.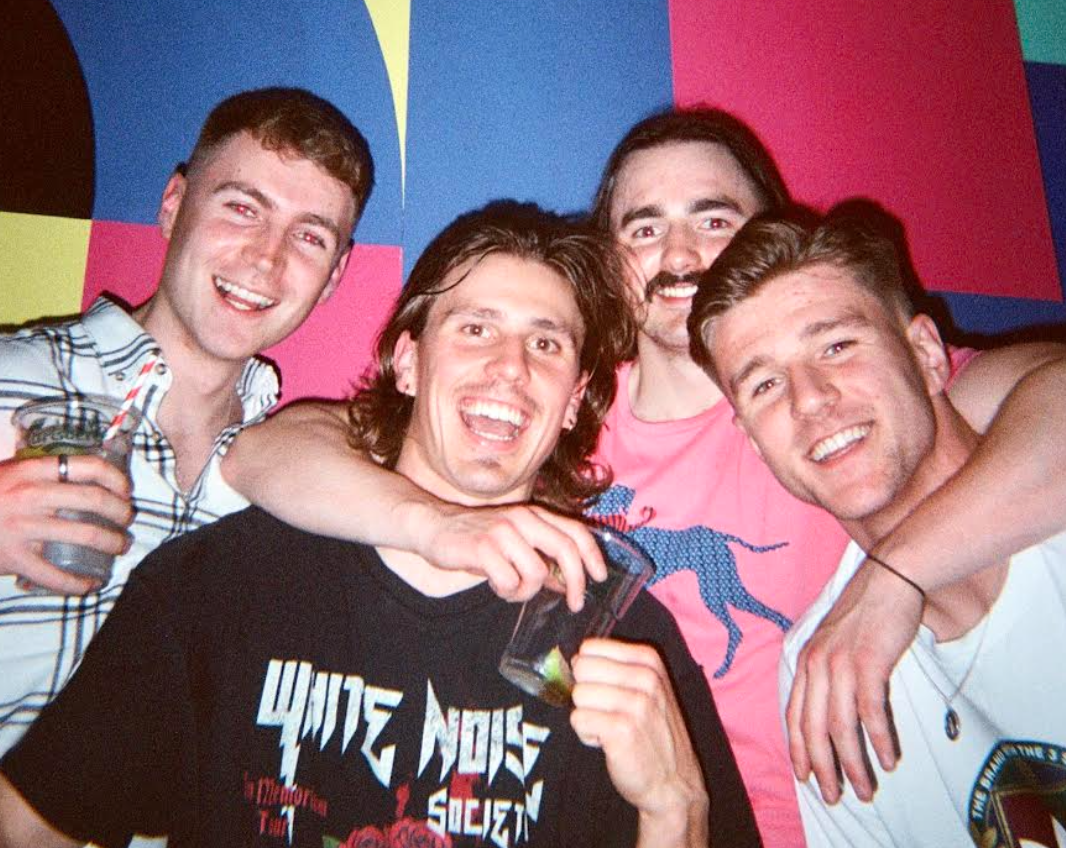 Sparkle, 'Too Strung Up'
Following on from the success of their previous single 'Mistake', Cork rockers Sparkle are back with energetic anthem 'Too Strung Up'. A pop-rock number with powerful vocals, booming drum fills and an infectiously catchy chorus, the electrifying guitar solo allows the track to stand out. Caroline Bailey (lead vocalist), Jen Bowler, Dave Bowman, Ian Carey and Tadgh Sheehan make up the outfit, which started out in 2017 by recording covers of tracks like Ed Sheeran's 'Castle on the Hill'. Since then, Sparkle have supported acts like Ryan O'Shaughnessy, Niamh Kavanagh and Johnny Logan to name a few. The band are currently at work on their upcoming debut studio EP.
This song is about trying to leave someone who is addictive and poisonous," Sparkle write about 'Too Strung Up' in a press release. "They are narcissistic in character and they are a master manipulator. It's about going around in circles without being able to escape. You are blinded by love".
Muttonhead & Local Boy, 'Take Me To Ur Leader'
Advertisement
Alternative hip-hop producer and rapper Muttonhead (Nick Sanley) has teamed up with Local Boy for new track 'Take Me to ur Leader'; an eclectic genre-blending offering. The Tallaght native is also a co-founder of eclectic record label Burner Records alongside Local Boy, Marcus Woods, Fynch and ARBU, so it's no surprise that he collaborates with his label mates. 'Take Me to ur Leader' has a hypnotic bass and backing beat that grips from the jump, with the pair's confident flow paralleling remarkably well. The duo mirror each other's pace and wordplay effortlessly.
The wordsmith cites the likes of the Beastie Boys, James Brown and the Republic of Loose as influences to create his alternative style. Muttonhead has performed alongside the likes of Open Mike Eagle, Nealo, Tebi Rex, Wiki, Milo and Easy Life during his career. He released his self-titled album back in 2020, and is currently anticipating the release of his debut EP, featuring Gaptoof, Pop Wallace and labelmate Local Boy.
Colm Daffy, 'Borrowed Time'
Kildare singer-songwriter Colm Daffy has unveiled his debut single 'Borrowed Time' today, borne out of pandemic times in an effort to make sense of the past 18 months. Influenced by the Beatles, Elliott Smith, Andy Shauf and Beck; Daffy used the various lockdowns to devote himself to recording music at home. He attended online songwriting workshops with songwriters from Ireland and across the world and focused on honing his skillset. 'Borrowed Time"'was written and recorded in Daffy's bedroom, and was mastered in Abbey Road Studios. He's set to drop his first EP in 2022.
"I feel that due to the global pandemic, we have all had an increased awareness of life and death, which can lead to some dark places, but at the same time, can make you appreciate the present and how you can make the most of your current situation," Colm says of 'Borrowed Time'. The song has an alternative rock/Bossa Nova style, inspired initially by experimenting with a vintage drum machine he acquired online.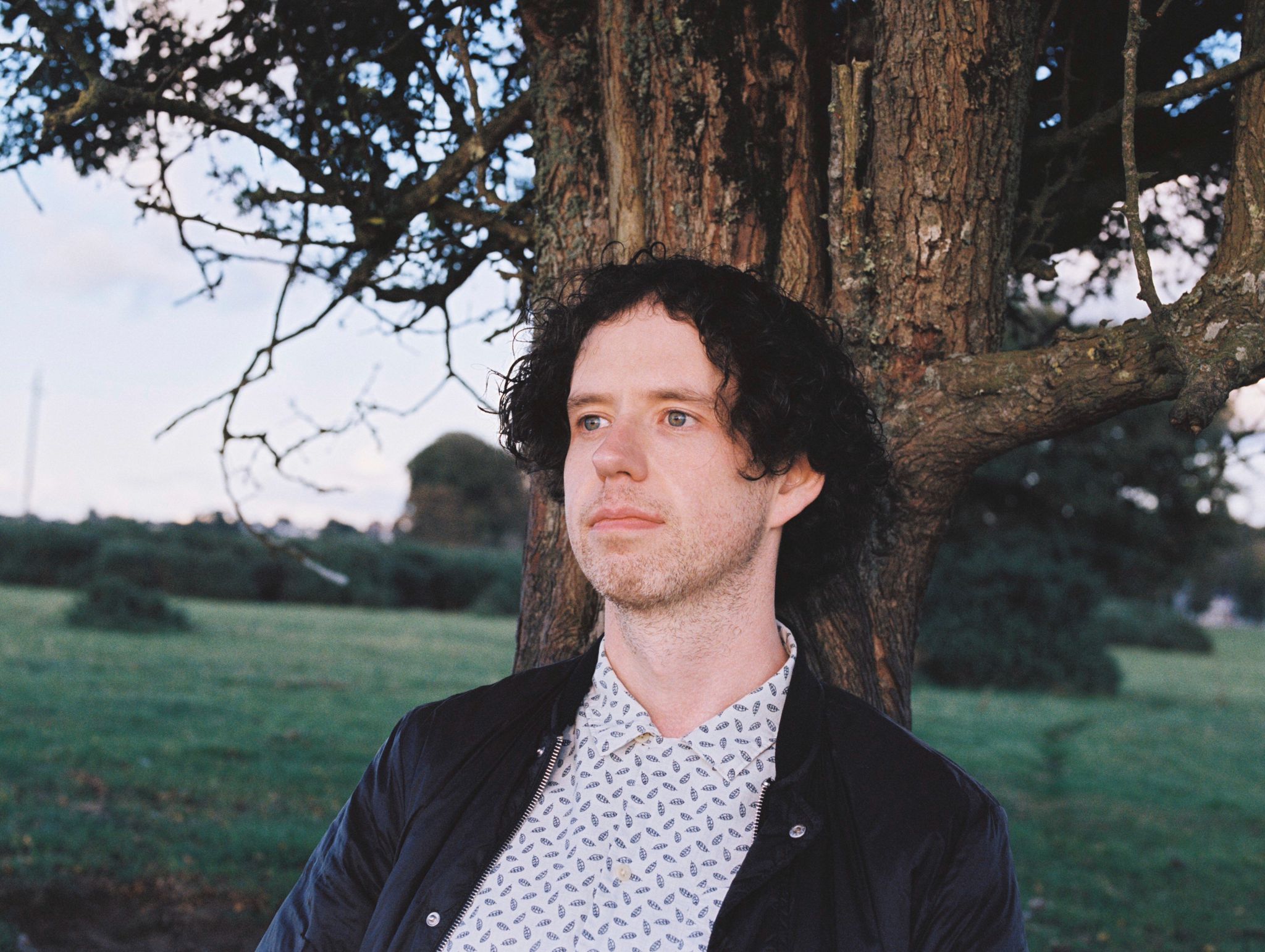 Cian Ducrot, 'Happier Without Me'
Advertisement
Released by Darkroom/Interscope (the same label Billie Eilish is signed to) today, Cian Ducrot's new EP Make Believe is hugely personal and features themes of heartbreak, friendship and loyalty to the women in his life. 'Happier Without Me' is a down-tempo track about facing up to the post-break up period of grief. Raised in Cork, Cian is now based in London, and gained a recording contract after a period of couch-surfing between songwriting stints in London and LA. Make Believe is Cian's first Ep since signing a major label contract, though he previously released a mixtape titled Started In College.
A9Dbo Fundz (A92), 'Toronto Raptors'
Drogheda's own Dbo has offloaded a new track 'Toronto Raptors', accompanied by a music video. The A92 representative is defined by his distinct cadence and unique style, with 'Toronto Raptors' seeing Dbo of A92 tackle a forceful drill beat with confidence. The Ovie-directed visuals keep in line with the raw feel of the tune and follow Dbo as he goes into action man mode on a dark night. Formed by manager Joel Safo of JS Management, Louth's A92 collective formed after founding member Offica quickly became one of Ireland's most successful rapper in a generation in the space of a year. Offica alone notched up over 98 million streams across all platforms this year, but Dbo is well on his way to catching up.
J.F.O, 'Dublin City Night Lights'
18-year-old Dubliner Jason O'Toole, aka J.F.O, has released his new album love the way u hurt me, featuring singles 'Amnesia' and 'Dublin City Night Lights'. The prolific emo trap artist has embarked on a series of mixtapes, offering a window into the mind of the young storyteller. J.F.O wrote 'Dublin City Night Lights' to mark a concrete place and time where he faced housing struggles in Ireland. "I had just moved back to Dublin, permanently, after living in Singapore for some years with my family. It'd been three months, and I was starting to get life together. Then Covid came; and I lost where I was living in Dublin as a result. That was a challenging time, for sure," O'Toole tells Hot Press.
The cut infuses smooth guitar licks with a sunken trap beat, introducing a catchy yet gentle hook before progressing into skilfully woven narrative. His music is a blend of contemporary emo-trap with 90s punk and rock lyricism, with influences ranging from Juice Wrld and Mac Miller, to Sex Pistols and Nirvana. Since his 2019 debut single, 'Come Over If You're Sober', J.F.O has garnered over 135,000 streams and has found himself amassing a newfound fanbase online.
Jimbo Jones, 'Have Pass, Will Travel'
Advertisement
Dublin DJ Jimbo Jones (Jamie Mathews) released his debut album The Heat Death of My Hometown back in February, charting the gentrification of his beloved birthplace and the various issues still plaguing the Irish capital. He's back with a new body of work, this time in aid of Saoirse DVS services in Tallaght - a refuge for women and children escaping violence at home and the group's chosen charity.
'Have Pass Will Travel' documents an active retirement group that meets every month to travel together to various destinations across Ireland. The group has over 70 members, all over the age of 65 from the Tallaght area of South Dublin, and each is armed with a Free Travel Pass. During 2018 and 2019, artist Ste Murray accompanied the group to document their adventures through photographs, moving footage, and interviews. These images were projected onto windows in three venues – Rua Red Arts Centre, The Civic Theatre and Tallaght Library – alongside audio content as part of South Dublin County's Culture Night celebrations. This album contains the audio content, as well as some bonus credits. Check out the full list of tracks on Jimbo Jones' Bandcamp page here.
Listen to the New Irish Songs playlist in full below: