It is a big moment for us – and then some! The new issue of Hot Press, is out now – and it features the debut of our brand new, hot off the presses Hot Press logo!
As our new issue hits shelves, we're thrilled to share a first look at our brand new Hot Press logo – making its official debut on the new flip-cover special, starring Wyvern Lingo and Kings of Leon, out today!
The Hot Press logo has gone through many incarnations over the years – from the very first logo, designed by Tim Booth, formerly of the great Irish psychedelic-folk outfit Dr. Strangely Strange, in the run-up to our inaugural issue in June 1977.
The world of music has always been driven by fashion, change, and the thrill of the new, and as such, it was inevitable that there'd come a moment – or, rather, a series of moments – when we'd think: it's time for a change. That kind of decision is never taken lightly. You are, after all, playing with people's perceptions, dispensing with familiarity and risking a backlash. But our instinct was always and still is: if it feels like the time is right, just do it.
Advertisement
"For the dawn of 2021, we wanted something both classic and contemporary; elegant and strong; unmistakable and adaptable; fresh and invigorating," says Hot Press editor Niall Stokes. "And, of course, aesthetic and stylish. Our art director Eimear O'Connor beavered away carefully and fiercely. It is like digging for gold: you have to work your way through a variety of impressions, of possibilities, of seams, before you get to the motherlode. Finally, she smiled. That's when you know that you are there – or nearly there at least. Then we smiled with her."
While working on the new logo, Hot Press art director Eimear O'Connor reveals that she delved into the archives to research "the design trends of the different eras and decades."
"From the use of letraset, split font and stretched images, design during the early days was a case of trial and error and happy accidents," she says. "This zine style, a form of retro design, has had a resurgence in popularity recently, with designers constantly trying to recreate styles from the early days of screen printing, collage, risograph and distorted typography to name a few.
"For this modern interpretation of the Hot Press avatar, I was inspired by the look of a particular Hot Press '80s logo style, when something very modern-looking was imagined even while the technology the designers were working with was constrained.
"Using a sans-serif font with a primary colour of Gold and a minimal flame icon, it is a masthead that is strong and flexible to the various print and digital platforms. Overlaying the flame icon as a stamp, or using it as full stop, it is a symbol of Hot Press authority in music journalism, and as as medium which is renowned the world over for the quality of its journalism and writing.
Advertisement
"And, of course, its design!"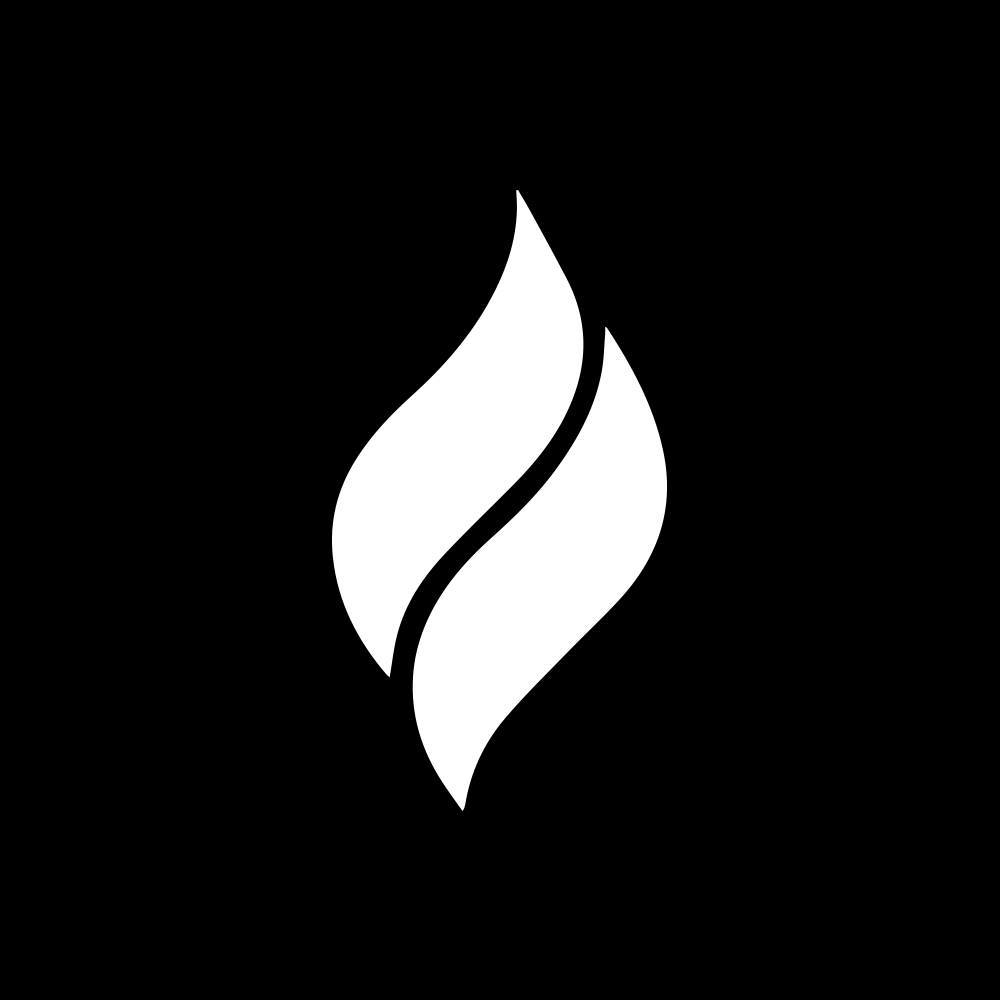 So, don't miss out on this special issue – with the official launch of the new Hot Press logo making it a must-have collector's item! This flip-cover special issue, featuring Wyvern Lingo and Kings of Leon, is out now, and available to order below: