The new issue of Hot Press is available to pre-order now.
The new issue of Hot Press is nearly here – which means it's time to share a first look at our cover, featuring acclaimed Irish trio Wyvern Lingo!
Inside the new issue, the Bray band tell us how hitting their late twenties and upping sticks to Berlin shaped their highly anticipated new album, Awake You Lie – out February 26. Written by Lucy O'Toole, it is a gripping interview with three supremely talented musicians, who have continued to raise the bar for Irish artists.
"It's about that anxiety, of worrying about where you are in your life, and worrying whether you've made the right decisions," Wyvern Lingo's Caoimhe Barry says of the new album in the interview. "And being in the dark about how you feel. Awake You Lie is a lyric from 'Aurora', one of the songs on the album, and it sums up that feeling of lying there at night with your thoughts, and the way they fester..."
Can this record – hailed by Pat Carty in this issue of Hot Press as nothing less than brilliant – be the one that catapults the group to international prominence? The story starts here...
For their Hot Press cover, Wyvern Lingo hit the pool for a very special photo shoot with our photographer, Miguel Ruiz – who produced some beautiful, dramatic images of Caoimhe Barry, Saoirse Duane and Karen Cowley. Keep an eye on our social media platforms for a fab behind-the-scenes video of the shoot, shot by Danni Ronan, coming soon...
The new issue – out this week, and available to pre-order now – also features flip-cover stars Kings of Leon, as well as the official debut of our new Hot Press logo.
Advertisement
Get an exclusive first look at the Wyvern Lingo cover below: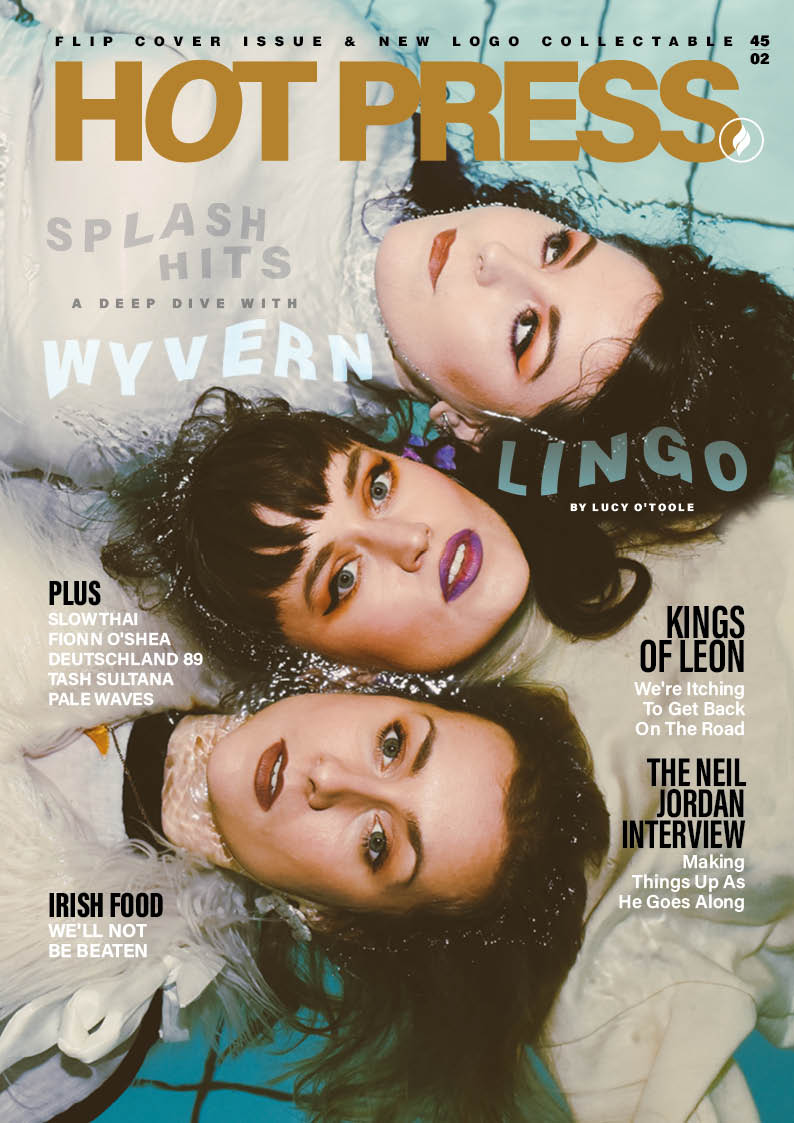 Pre-order the new issue of Hot Press now: