The new issue of Hot Press is available to pre-order now.
Ahead of the release of the new issue of Hot Press this week, we're thrilled to share a first look at our flip-cover, featuring Grammy Award-winning, multi-platinum-selling band Kings Of Leon!
After comprehensively recharging their batteries, Kings Of Leon are back with a funky devil of an album, When You See Yourself and an upcoming world tour. From his home in Nashville, Caleb Followill talks babies, home schooling, The Eagles, Ringo, maverick managers and being a travelling band with Hot Press deputy editor Stuart Clark.
"Any time you get to spend with your family is precious especially when the kids are young," Caleb reflects in the interview. "It was frustrating, though, that having decided to jump back in we couldn't. We've always been a touring band, so much so that when we first started other bands would say, 'Why do you guys play so many shows? You have to tell your managers to 'fuck off' or whatever because they're overworking you.' We were like, 'Actually, it's us. We're the ones who've travelled our whole lives and now we're doing it in luxury. We're seeing all these beautiful cities and eating all this fantastic food.' That's our lives. We're a travelling band and if you take that away from us we don't know what to do with our hands."
The new issue – out this week, and available to pre-order now – also features cover stars Wyvern Lingo, as well as the official debut of our new Hot Press logo.
Get an exclusive first look at our Kings of Leon flip-cover below:
Advertisement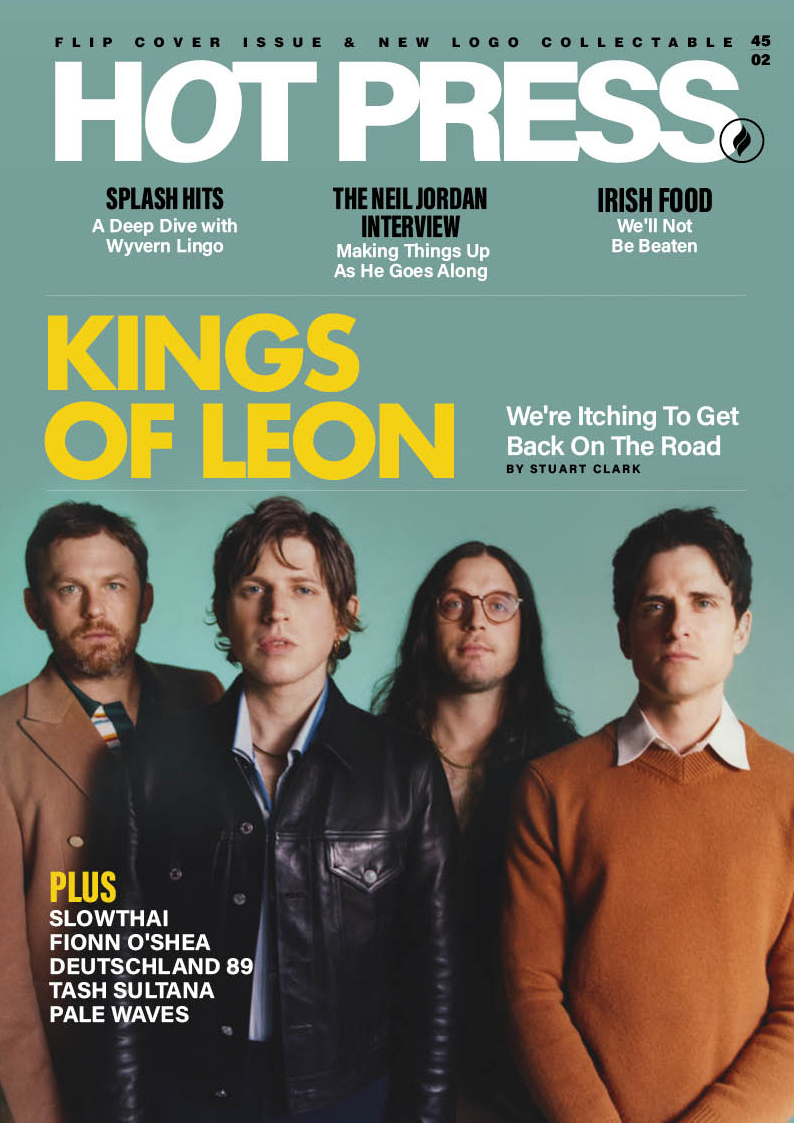 Pre-order the new issue of Hot Press now: