40 years of music at Slane Castle: "The adrenaline rush when you walk out on that stage is incredible"
Since Thin Lizzy first headlined there in 1981, Slane has welcomed some of the biggest names in rock, pop and hip hop to the banks of the Boyne. Alex and Henry are joined by Dave Grohl, Caleb Followill and Team Hot Press as we relive some of the highlights...
The first time Mick Jagger came to Slane in the 1970s he sat pretty much where you're sitting now in his white suit," Lord Henry Mount Charles tells me over afternoon tea in the Slane Castle drawing room.
"U2 and their crew were in and out of here all the time when they recorded their Unforgettable Fire album here in '84. And in '85, Bruce Springsteen and the E Street Band rehearsed their entire set – we're talking almost thirty songs – in this room the night before they performed it to over 80,000 people down there. Bruce came back a few years ago with his family to show them where it all happened.
"It was in the kitchen here," Henry continues, "that, after so many years of being in the rock 'n' roll business, we talked about going into the whiskey one as well. We had Thin Lizzy singing about 'Whiskey In The Jar' at the first Slane concert in 1981, and now we've got whiskey in the barrels in our distillery!"
Through the drawing room picture window you can see the amphitheatre sweeping down to the banks of the River Boyne where a procession of the world's biggest musical artists have performed over the past five decades.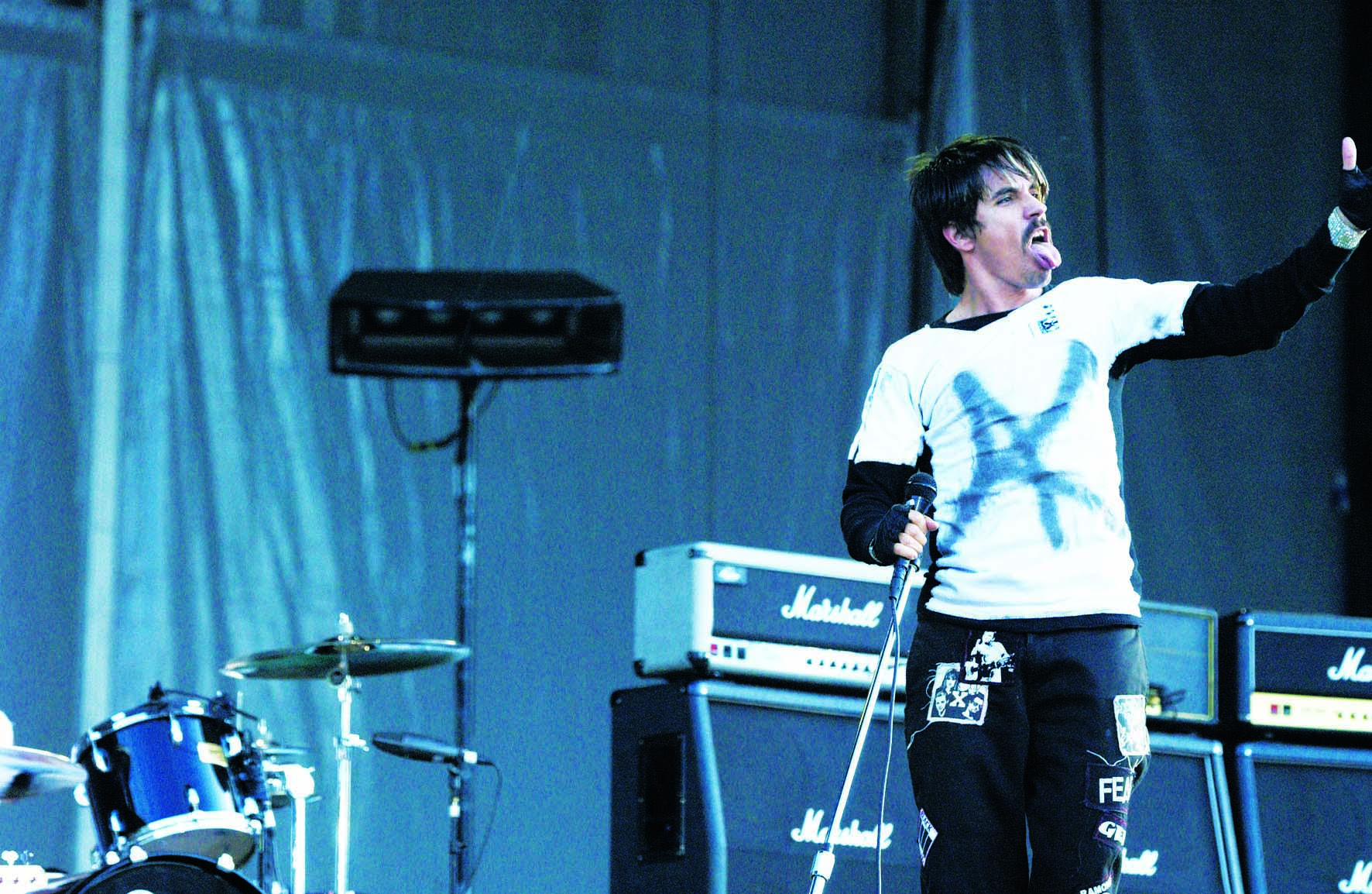 Summing up the experience of playing there in 1995 and 2009 with Oasis, Noel Gallagher in his own inimitable style told Hot Press: "The adrenaline rush when you walk out on that stage is incredible. You've got this amphitheatre of people going mental; a river behind you; and a Downton Abbey stately home at the top of the hill. How can you not play your heart out when you're confronted with that?"
And so they did! On the opposite side of the castle are the 250-year-old stables and other outbuildings that have been integrated into the state-of-the-art Slane Distillery, which has been up and running since 2017.
Like the concerts staged there, Slane Irish Whiskey is very much a family affair with Henry's wife Iona involved in those early kitchen table planning meetings and his son Alex visiting all the different markets – America, the UK, France, Germany, Australia, New Zealand and the Czech Republic among them – Slane Whiskey is now in.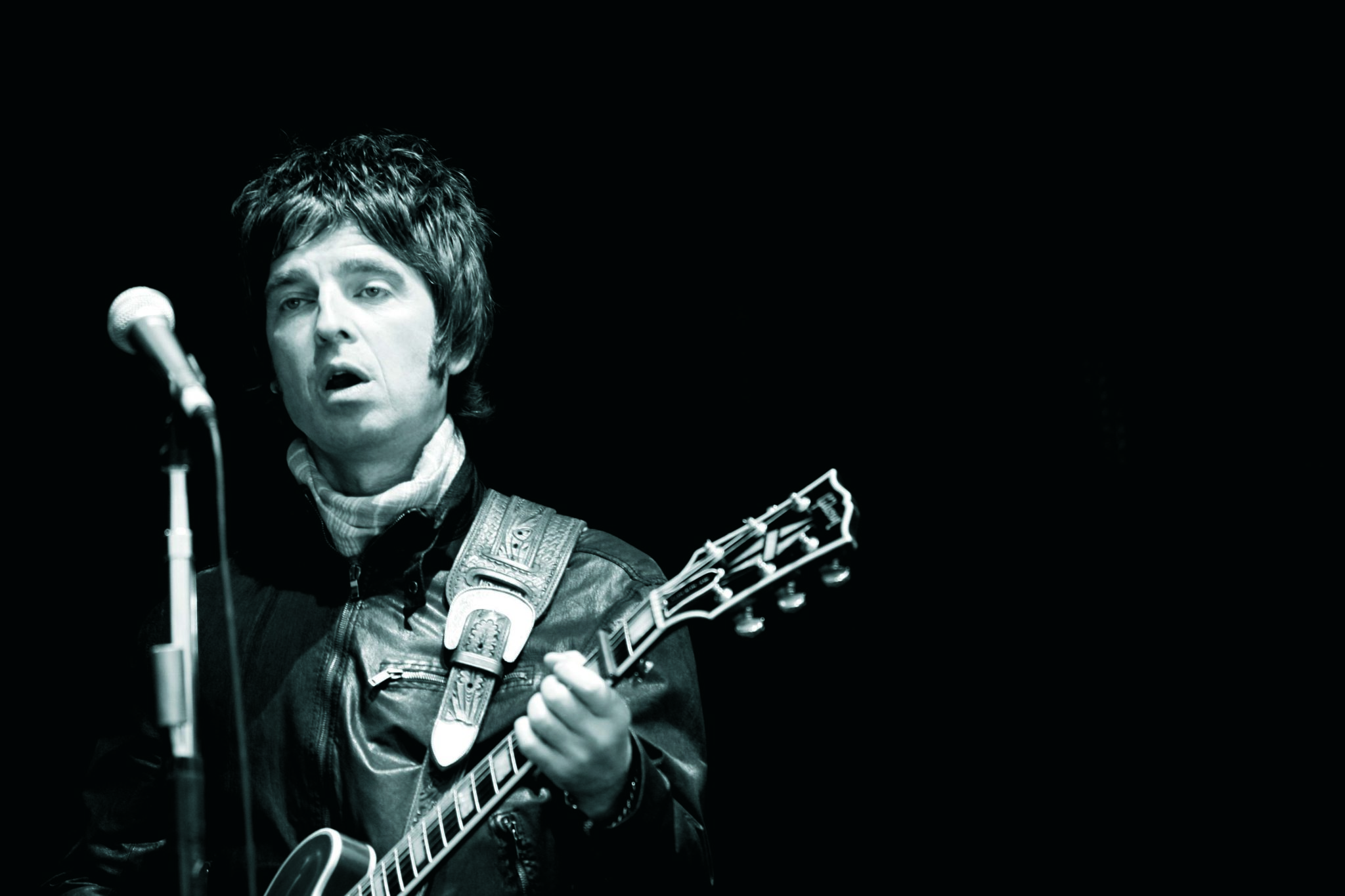 The good news for lovers of uisce beatha is that, to celebrate forty years of music at the castle, Slane Irish Whiskey has just released Slane Special Edition – an Extra Virgin Oak Triple Casked Blend to mark the legacy of '81. With its striking label and concert artwork, it looks every bit as good as it tastes.
"The Legacy of '81 is a 'remix' of our core triple casked blend, which uses three different barrels to build a flavour profile in the whiskey," Alex Conyngham explains. "Because the whiskey is matured separately in each of the barrels, you're able to turn up or turn down the volume or flavour of a particular cask in the final blend or mix.
"To commemorate the 40th anniversary of Dad's maverick move of bringing rock 'n' roll to Slane, we said, 'Let's play a slightly different tune by ramping up the volume of one of the casks.' So we increased the proportion of customised virgin American oak barrels, which come from the Brown-Forman cooperage in Kentucky. They're heavily toasted medium char, which brings forward the vanilla hit on the nose and then that fresh wood gives you a lovely kind of woody spice on the finish."
A close inspection of its label reveals another of The Legacy of '81's rock 'n' roll credentials.
"Our standard Slane Irish Whiskey blend is 40% alcohol," Alex continues, "but as a nod to the 45 RPM playing speed of vinyl singles, we've amped this Special Edition up to a punchier 45% ABV, which also compliments the extra hit of wood from the cask."
While the return to relative gigging normalcy has probably come too late for there to be a Slane Castle concert this summer – you never know, though! – Henry has some exclusive news for Hot Press readers in relation to next year.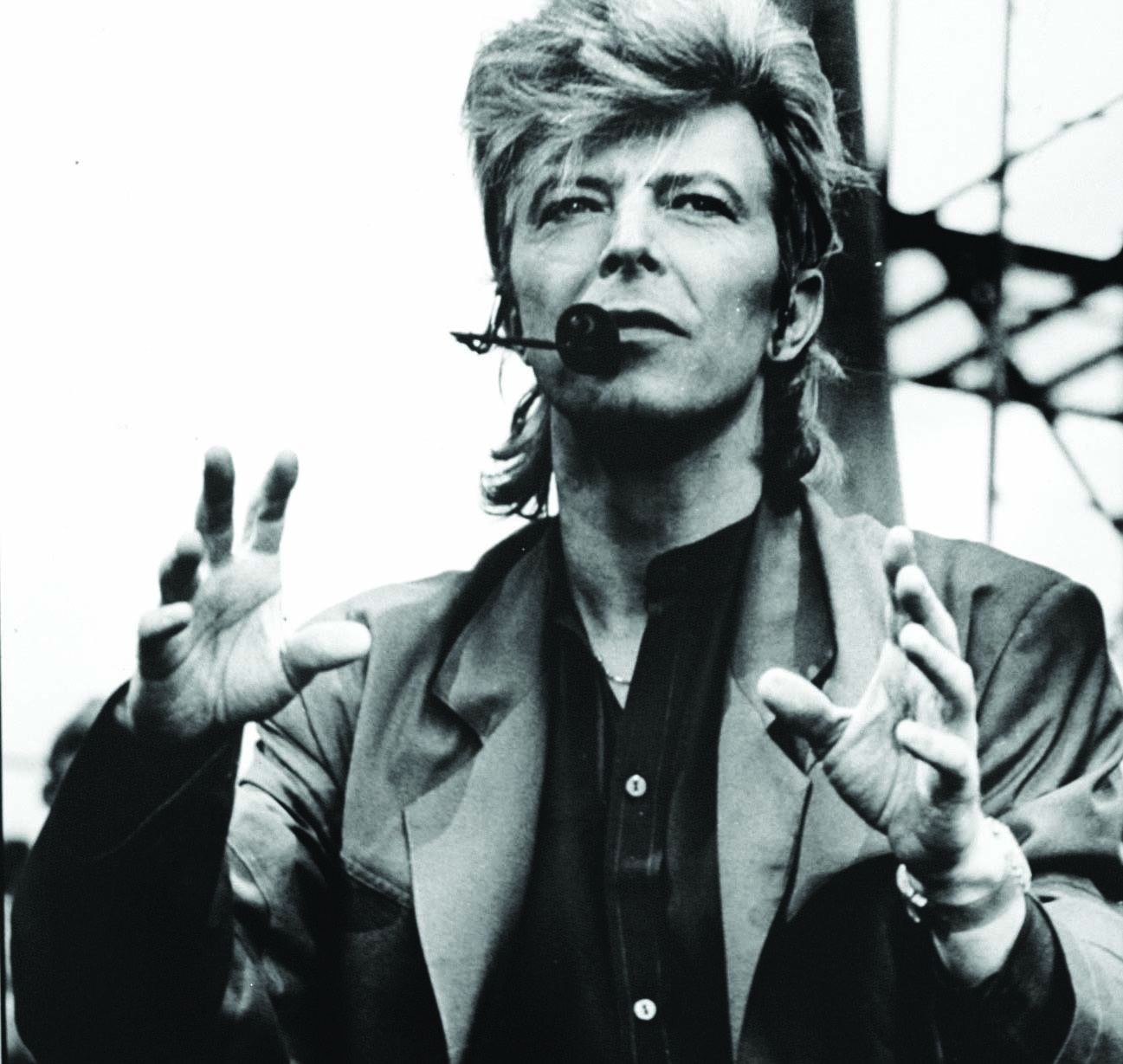 "I'm delighted to confirm that I've agreed an act for 2023 who are of the very highest calibre and fully in keeping with Slane tradition," he enthuses. "As usual, we're working closely with Denis Desmond and MCD to ensure that that quality extends to the whole of the bill. I'm very proud of the fact that U2, Oasis, Foo Fighters, Stereophonics and Robbie Williams all played supports at Slane before returning as headliners.
"It's especially satisfying when those young acts cutting their teeth at Slane are Irish," Henry continues. "Despite everything Covid's thrown at it, the music scene here is on fire at the moment. It's not only rock 'n' roll but all genres. A band that have been the subject of a number of conversations between Alex and myself are Fontaines D.C. They're incredibly exciting."
Watch this space! Henry was saddened by the death last year of two musical legends with lots in common, including a fabled appearance on the same Slane '82 bill.
"Yes, first we lost Charlie Watts and then Paddy Moloney, both of whom were among the finest players of their generation and true gentlemen to boot," he reflects. "Charlie and the rest of the Rolling Stones were massive fans of Paddy's group, The Chieftains, who they not only recorded with, but also invited to play with them here the first time they headlined Slane, which was a hell of day! I would've run into Paddy regularly down through the years and he was never in less than flying form! It's a cliché, but you really won't see the likes of them again."
Along with the welcoming back of visitors for in-person tours, tastings and dining, Slane Distillery can also be paid a virtual visit courtesy of the new streamed The Three Drinkers In Ireland series.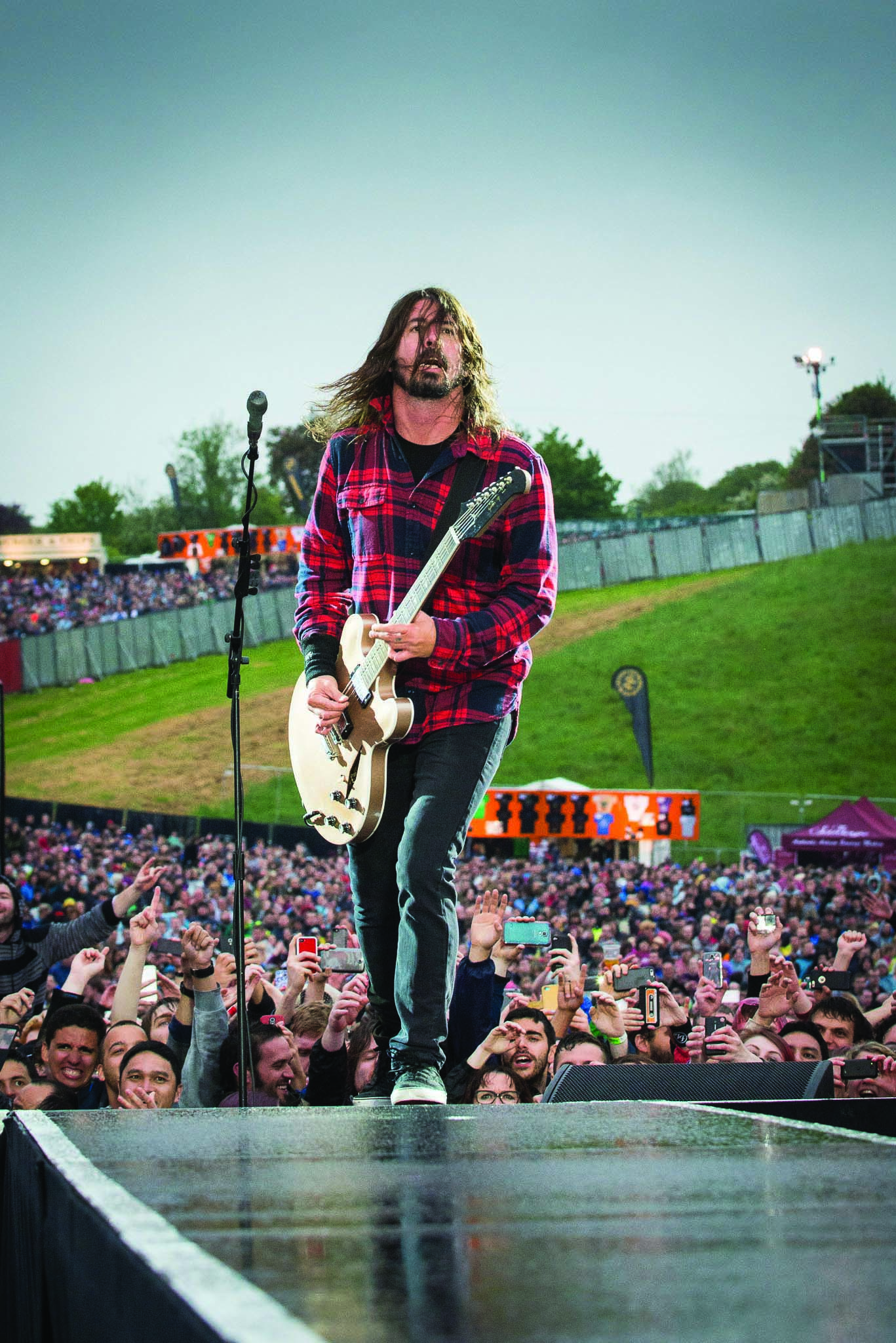 "We had a really great day with the Three Drinkers when they visited the distillery late last year," Alex says. "It's a fun show and very well timed because the Irish whiskey industry has never been healthier than it is right now.
"Along with our core triple cask blend and this new Special Edition remix, we're incredibly excited that having started distilling in the summer of 2018, our own liquid will soon be hitting the magical three year mark when it officially becomes Irish whiskey. It'll be ready when it's ready, though, which is probably in the next year to eighteen months. Dad and myself filling the very first cask, using barley that we'd grown ourselves, was one of the proudest moments of my life."
Henry has the last word as, nodding in agreement, he says: "We've had fun with rock 'n' roll and now we're having fun with whiskey, which has brought us to places and times and circumstances I'd never imagined. To be able to do that with Alex and the rest of our wonderful Slane Distillery team has been a pleasure and a privilege that likewise has made me feel very proud."
40 Years of Music Legacy
Hot Press on Thin Lizzy (1981)
"As anyone who ever listened to their legendary double album Live And Dangerous will know, Thin Lizzy were a really brilliant live band. They came to Slane armed with a set of real humdingers to fan the flame – including 'Waiting For An Alibi', 'Jailbreak', 'Don't Believe A Word' and 'The Boys Are Back In Town'. As night started to fall, it really was a magical place to be, with a bona fide Irish rock legend leading the line in brilliant style."
Alex on The Rolling Stones (1982 & 2007)
"The Stones' first Slane was in 1982, but Mick had actually visited a few years earlier. My dad got a call from my grandfather, saying, 'I've got someone coming to dinner. I think he's called Michael Jogger...' Dad was like, 'Do you mean Mick Jagger?' and sure enough it was! He and dad hit it off straight away. I remember as a kid watching the '82 show from the balcony of the house and nearly killing myself trying to catch one of the balloons that were released at the end! A few people thought, 'Can they conjure up the same magic again?' when the Stones returned in 2007, but once again it was a sensational gig."
Hot Press on Bob Dylan (1984)
"Bob Dylan ended his European tour with a monumental performance at Slane. During his two-hour set, Dylan brought out Van Morrison, Carlos Santana and Bono, who was living in Slane Castle at the time."
Henry on Bruce Springsteen (1985)
"I remember in '85 someone going, 'Henry, can you talk to one of the main American networks about Bruce; it's for the news so keep it short'. We were out in front of the castle and I said, 'St. Patrick converted Ireland to Christianity from the hill of Slane; now Bruce Springsteen is here to convert it to rock 'n' roll', which they loved. Being the start of the Born In The USA tour and his first time playing outdoors to 80,000-plus people meant it was a very big deal. What Bruce and pretty much every other headliner has commented on is the exuberance of the Slane crowd, which has really thrilled me."
Henry on David Bowie (1987)
"One of my most vivid Slane memories is of David and myself sat in deckchairs jabbering away about third-level education. How it had come up I don't know, but we were almost oblivious to everything going on around us. We were really getting to the heart of the matter when he looked at his watch and said to me, 'Oh Henry, I think it's about time I went on.' He got up, strolled over the bridge that crosses what we call the Little River, and casually walked on stage. I just thought, 'How amazing to be that cool and collected.' But, then again, he was an extraordinary individual."
Musician Graham Hopkins on Neil Young (1994)
"The first time I went to Slane was when Neil Young headlined. Van Morrison and Pearl Jam were also playing that year, so it was an absolutely fantastic line-up. I was a colossal Pearl Jam fan and getting to see them live was something else. My main memory is of how huge the place was. When you're looking down on it from the hill, there's no other venue like it..."
Alex on Madonna (2004)
"Dad really wanted a female artist to headline Slane and who better than the Queen of Pop whose choreography was mind-blowing. I'd seen stilettos being worn before in the Slane VIP area, but not in the crowd. It was a different type of Slane, but one that worked perfectly."
Henry on Robbie Williams (1999)
"When he first came to Slane in 1998, Robbie was third on the bill to The Verve and gave an absolutely stunning performance. Straight away it was, 'We've got to get him back next year as headliner', which we did. It brought a younger crowd to Slane, many of whom have kept coming back. Robbie's said in interviews how blown away he was by the show."
Henry on U2 (2001)
"One of the most extraordinary Slanes was the one U2 played just days after Bono's father passed away. No one would have remotely blamed him for cancelling but, no, the show had to go on. It also coincided with the rebirth of the castle; the restoration process had been a challenging and at times tortuous experience, but my wife and myself were absolutely determined to see it through. I remember watching U2 going on stage – and weeping. It was an extraordinary rollercoaster for everybody concerned. It still gives me goose pimples thinking about it!"
Henry on Oasis (2009)
"Everyone knows about their connection to Mayo, but the Gallaghers roots are actually from up the road in Duleek. A few days before Oasis headlined, we had an event in the castle nightclub, and every Gallagher in Ireland must have been there. The show which followed was extraordinary. I have to say that Noel is one of the good guys. He's an absolute gentleman and very funny. Liam comes across as being thoroughly decent as well. I suspect that either together or separately they'll be back at Slane one day."
Caleb Followill on Kings Of Leon (2011)
"Oh my God, it's in the top three gigs we've played for sure. We were so proud to be able to tell our Dads, who were massive fans, that we had Thin Lizzy playing with us. It was the longest set we'd ever played as well."
Hot Press on Eminem (2013)
"From the opening notes of his newest track 'Survival' to the last verse of the encore 'Lose Yourself', his band rocked like Beelzebub. Playing a set which spanned his 14-year career, he let the music speak, laying down his credentials as the rapper of a generation."
Dave Grohl from the Foo Fighters (2015)
"One of my favourite photos of us playing live is from there; the crowd spilling down that hill is like a scene out of Lord Of The Rings. It's such a beautiful skyline. Location and atmosphere has so much to do with how a show works out."
Hot Press on Guns' N Roses (2017)
"The show is exactly what you'd expect from an act who helped give birth to the concept of modern day stadium rock. They've dazzling light displays, flames and fireworks that'd outdo Satan's boudoir and, more crucially, a back catalogue of songs which defined at least two generations. Sounding every bit as ferocious as they did three decades ago, the songs haven't aged a day and are full of power. Rose, who gallops around the stage like a man half his age, delivers a commanding performance as the band deliver the spectacle we'd all hoped for"
Hot Press on Metallica (2019)
"There's pyros, flames and lasers galore, however unlike some other acts, with Metallica it never overshadows the music. As entertaining as the eyebrow-singeing fire is, the note-perfect strains of the shockingly good 'Ride The Lightning' and 'The Unforgiven' are what we're all really here for. You can see that the band are enjoying themselves too and bassist Rob Trujillo and singer/guitarist James Hetfield rock out like a middle-aged Bill and Ted all night."