The track received its first radio play on RTÉ 2FM today.
U2's eagerly anticipated new track, 'Atomic City' is set to be released tomorrow, September 29 – ahead of the band's run of dates at the Sphere in Las Vegas.
They've also shared a teaser clip for an accompanying music video, available to watch below. The video was directed by Ben Kutchins, and features footage of U2's late-night surprise performance in Downtown Las Vegas just last weekend.
The new single was produced by Jacknife Lee and Steve Lillywhite, and was recorded at Sound City in LA.
'Atomic City' – which got its first radio play on RTÉ 2FM this afternoon, is being described as a "three-and-a-half minute homage to the magnetic spirit of 70s post punk with a nod to Blondie, whose pioneering work with Giorgio Moroder inspired and influenced the band."
"It's a love song to our audience..." Bono says. "'Where you are is where I'll be...'"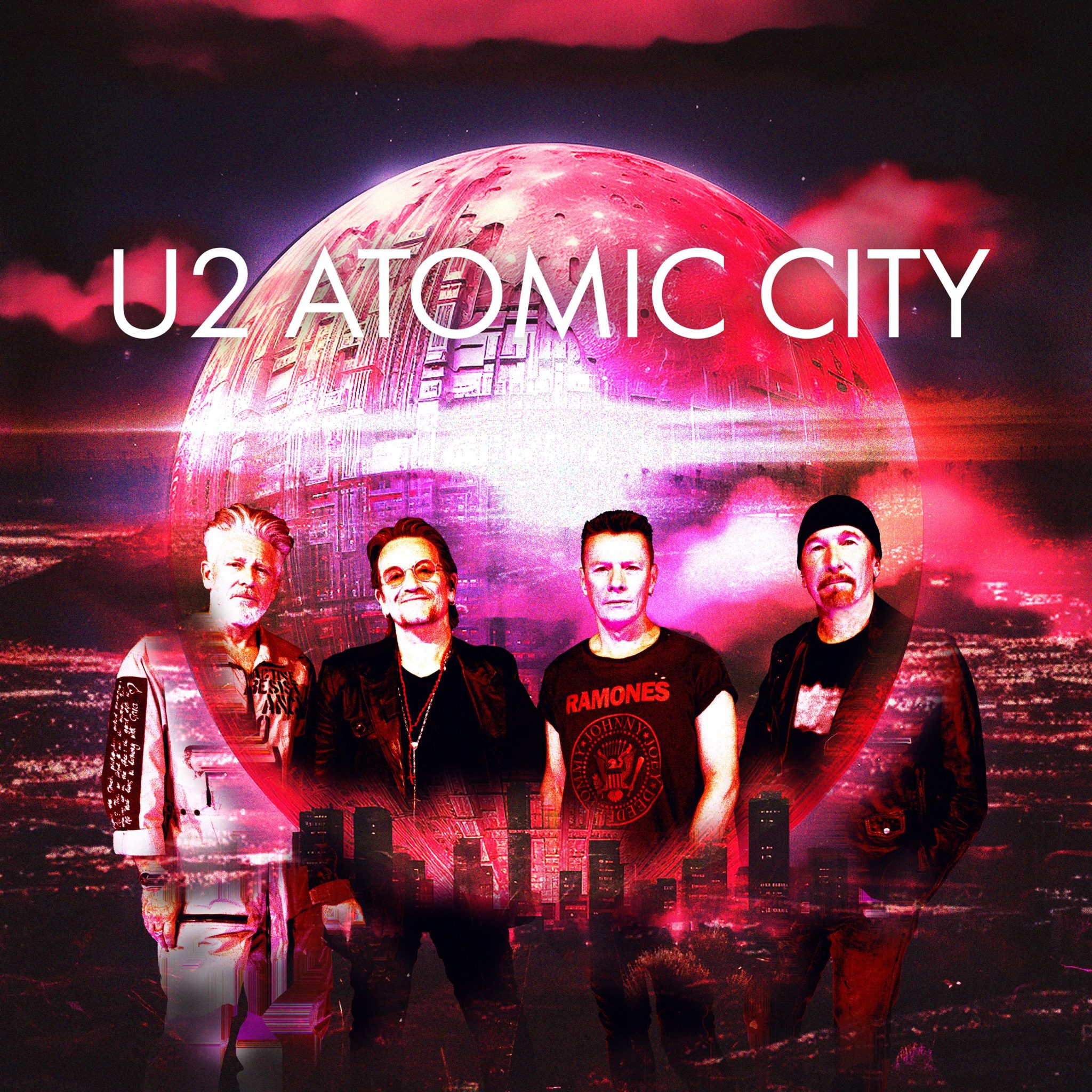 Advertisement
The title 'Atomic City' comes from a 1950s nickname for Las Vegas – from a time when "nuclear fascination swept the nation and the city promoted itself as a centre of atomic tourism due to its proximity to the Nevada Test Site."
U2 will kick off U2:UV Achtung Baby Live At Sphere tomorrow, September 29. The 25-date run of shows marks the launch of what's been described as the world's "most state-of-the-art venue."
'Atomic City' will be available as a digital single, a limited edition 7'' vinyl, and limited edition CD single.
Watch the teaser for the upcoming music video below: