Roxanna Nic Liam: "Whether it's film or poetry, what people connect with is the truth"
Among the highlights of the upcoming Galway Film Fleadh is Bicycle Thieves: Pumped Up – a magical realist comedy set in Dublin, starring Roxanna Nic Liam. The lauded actor, writer and poet discusses the highly anticipated film, as well as Irish hip-hop and writing as gaeilge...
Despite the challenges facing young Irish artists in 2021, Dublin has continued to produce a generation of multi-hyphenate creatives who are putting a DIY ethos, a socially conscious spirit and a bold sense of homegrown humour at the centre of their work. As an actor-writer-spoken-word-poet, few artists embody this approach quite like Dubliner Roxanna Nic Liam.
From childhood appearances in Agnes Brown alongside Anjelica Huston, as well as John Boorman's The General, Roxanna has become a familiar fixture on Irish screens in more recent years on Fair City and Love/Hate. Her spoken word videos have also garnered viral attention – including her ever-timely 'Tiocfaidh Ár Mná', which clocked up a quarter of a million views as the findings of the Mother and Baby Homes Report were being released.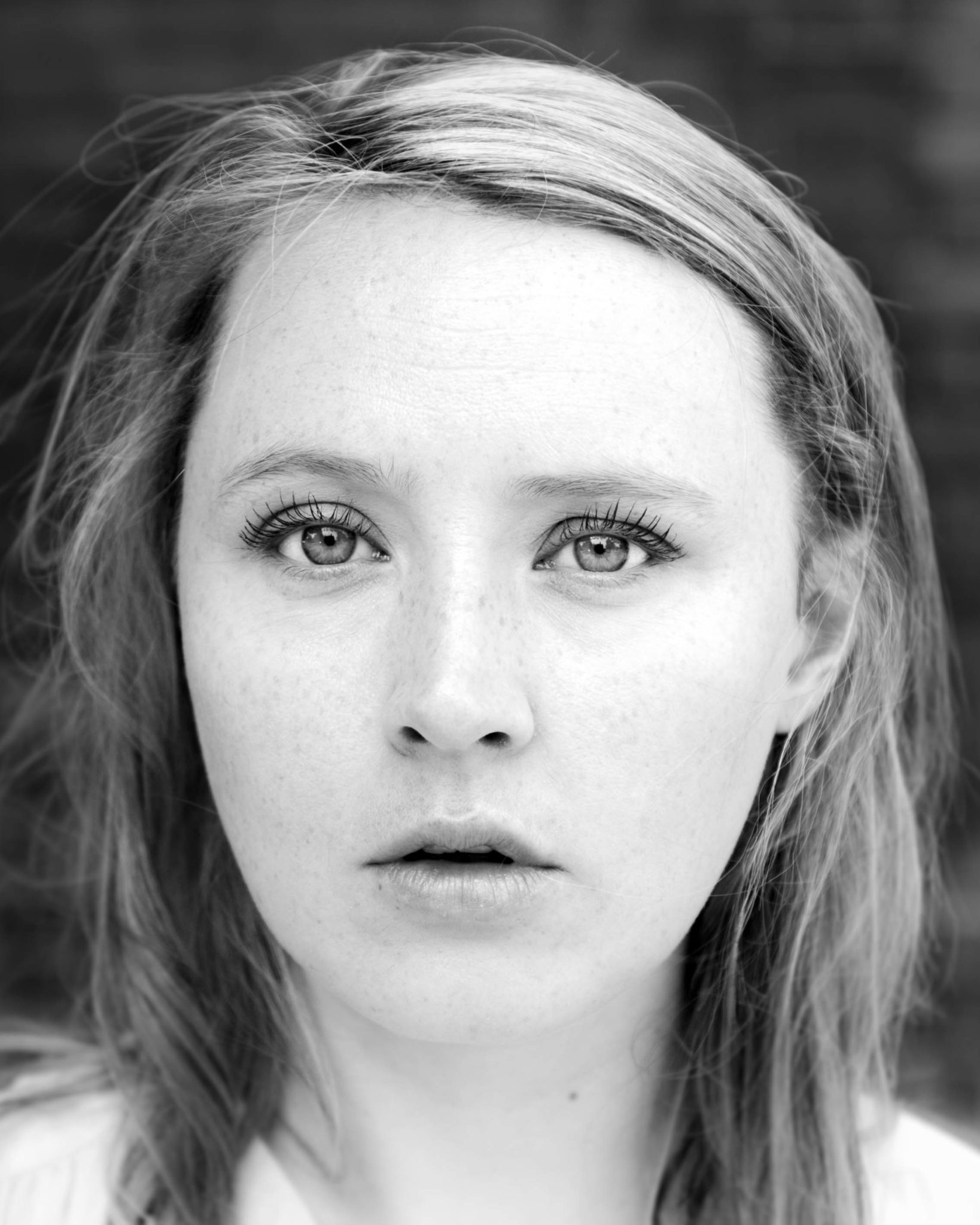 Now she's about to hit the screens at the Galway Film Fleadh as Mags – the hot-headed, delivery-cyclist star of Bicycle Thieves: Pumped Up. As well as addressing the financial pressures of living in Dublin as a millennial, it's a film celebrating the best of Irish comedy talent, with appearances from Owen Colgan, Tony Cantwell, Alison Spittle, Maeve Higgins and Tara Flynn.
Bryan Quinn, famed for his iconic role in The Rubberbandits' 'Dad's Best Friend' video, plays the villain – an aging, sell-out punk who steals bikes to fashion them into corporate art – while Meadhbh Haicéid, a founding member of Waterdonkey Theatre, co-stars.
Advertisement
Written, directed and produced by Dublin comedian Conor O'Toole, Bicycle Thieves: Pumped Up was made on a micro-budget, and shot over 20 days in 2018. Conor feared that if he waited any longer to film it, too many of his collaborators would have emigrated. He ultimately emigrated himself in July 2019.
"There's a little gang of five of us that were there from the start working on it," Roxanna explains. "They did everything themselves – they even learned the special effects by themselves. I was so impressed.
"I actually met Connor doing comedy years ago – so it was a real calling-in-favours-from-friends kind of thing!" she laughs. "And Conor knows everyone, so it was a great mix of comedians, comedy writers, and comic actors as well. Everyone had worked in some way in comedy."
Many of the comedians make special cameo appearances throughout the film.
"We had a loose schedule, but things were changing so much, and Tony Cantwell wasn't free to do his part," she says. "But Conor really wanted him to play it. So that was one of the last ones that we filmed. It's such a Tony part! He's just so gas – I was delighted to be able to work with him."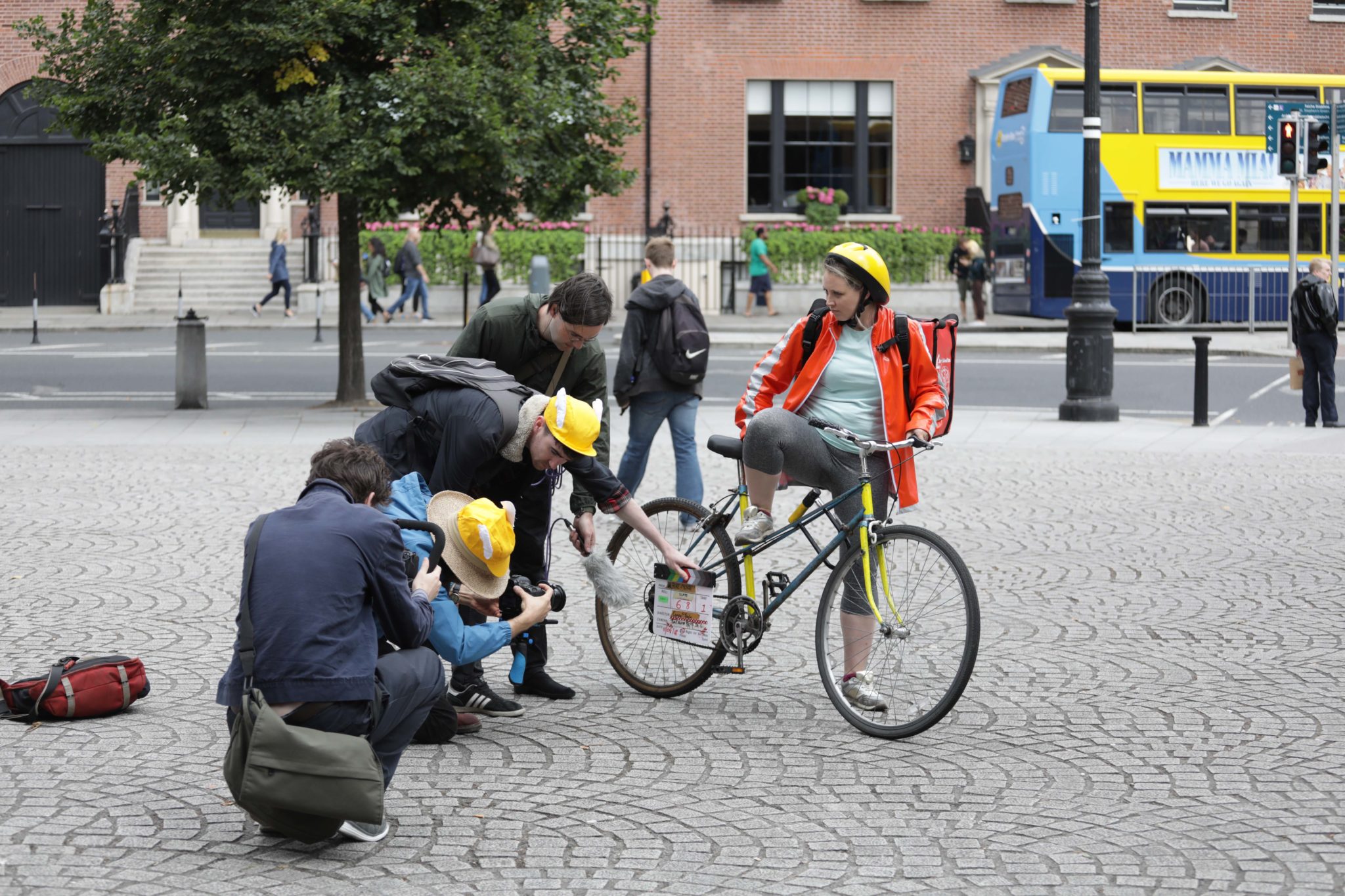 Following its showing at the Galway Film Fleadh this month, the film's cast and crew are hoping that Bicycle Thieves: Pumped Up will be picked up by a distributor.
Advertisement
"Because the cinemas were closed for so long, I'm hoping that they'll want to support Irish films," Roxanna notes. "People like to see a bit of Irish in there as well their Marvel films!"
Although the various sides of her artistry may appear separate on the surface, Roxanna finds that her approach to acting, writing and comedy is rooted in one central place.
"Acting and writing are similar in that – this sounds so wanky! – you're always trying to tell your truth," she grins. "In comedy as well. Often your favourite comedians are people who are just saying things that are true. It's funny because it's true. And that's how it is with any kind of art. You have to believe in what you're doing, and it has to be grounded in some form of truth.
"For years, I wrote just for myself," she continues. "When I was writing poetry, I never thought I was going to do anything with it. And then, when I did start performing, loads of people were like, 'God, that's so relatable!' Sometimes I felt like, 'How is that relatable?' It's such a specific story about me, or about my Dublin, or whatever. But that's the thing – whether it's film or poetry, what people connect with is the truth."
As a poet, she's also witnessed firsthand the fascinating overlap between the spoken word and hip-hop communities in Dublin.
"Hip-hop is really thriving in Ireland at the minute, and has been for a few years," she remarks. "Hip-hop is a way to give a voice to people that might not be heard, and it's often associated with working-class people for a reason – because it's something that you can do yourself, in your bedroom. You have a pen and paper, you can get beats off Youtube, and that's how you start – and then you meet other people. Spoken word is the same. Spoken word is another way of speaking your truth.
"But there's loads of hip-hop artists who have also done spoken word, and they're really good – it's really annoying!" she laughs. "It doesn't go the other way. I couldn't do hip-hop! On the Mango x Mathman album, he has that spoken word bit, 'Bread & Butter'. It's amazing. I was like, 'You're a fucking arsehole, Mango! You're supposed to stay in your lane, and I'm supposed to stay in mine! But you come out with one of the best pieces of spoken word?!'"
Advertisement
Recently, Roxanna has also been increasingly delving into the Irish language in her spoken word poetry.
"I spoke Irish, but I had never really done anything with it – and I had definitely not worked with it," she tells me. "But then I was commissioned to do a bilingual piece. I found it incredibly difficult. Not in terms of knowing Irish, but in finding the balance between English and Irish. Because it's not as easy as just writing in English and then translating it. I've tried to do that, and it just does not work. You have to find the root of what you're trying to say. Since that 'Siúcra' poem came out at the start of the year, I've got loads of work in Irish – writing either bilingually or just through Irish. It feels like a completely different skill and a different approach to working. I'm just at the beginning of my journey with that."
As both a gaeilgeoir and a hip-hop fan, she's been particularly excited to witness the success of Kneecap.
"I brought my two sisters to see Kneecap at The Academy," she smiles. "They're just teenagers, and they go to an Irish school. We obviously knew Kneecap's songs, loved them, and thought they were deadly. But it was mad, seeing 1,000 people screaming in Irish, and singing along to Irish. I never thought I'd see that. When I was 16 or 17, there was nothing like that. Now there is a renewed interest, and we're getting rid of those old ideas of what speaking Irish, and being Irish, is.
"People are sometimes like, 'Why do you speak Irish – it's a dead language?' And the truth is, I can't even explain it. It's like trying to explain a feeling or a belief. I just know it's really important. And now, having used it in my work, I definitely want to accelerate that, and keep that going."
Although writing has been Roxanna's main focus in recent months, with film and theatre gradually returning, she's already looking to the future – with the goal of writing short films, before ultimately writing a feature film.
"I also hope things open back up, so I can perform again," she says. "We're all so overwhelmed at the minute with online content, because that's all we've had for over a year-and-a-half. I don't want to see any more viral videos – I want to see things live!"
Advertisement
• The Galway Film Fleadh 2021 runs from July 20-25. See galwayfilmfleadh.com for more information.