Niall Horan: "Irish music's on fire, and it has been for a while... I'm happy that we're leaning into what makes us different"
Following the release of his chart-topping third album, The Show, Niall Horan is set to make his long-awaited return to the Midlands – with a major slot at Electric Picnic. Hot Press caught up with the star in Dublin, to talk Mullingar, Irish upbringings, the homegrown scene, emigration songs, Joe Biden, his first-ever festival circuit, and more.
Like many 29-year-old Irish men on a sunny afternoon, Niall Horan is daydreaming about pints – or, more specifically, the pubs he could be supping them in right now.
"There's Keogh's across the road," he begins, nodding towards the window, from our table in Dublin's Westbury Hotel. "Also Sheehan's, Grogan's, and O'Donoghue's on Baggot Street. They're all my go-tos. But there's plenty of nice pubs around here that do a nice Guinness. When you do as much travelling as I do, you appreciate a good Irish pint.
"To be fair there's a couple of good spots in London," he adds. "But here it's just on a different level."
The pinting will have to wait until later, however, as the Mullingar star is currently in the capital on official business. Sitting in the far corner of the Westbury's open-plan, and very grand, Gallery space, with just a baseball cap offering some slight anonymity, he's facing into one of his busiest periods since pre-lockdown life – with our conversation taking place just before he kicks off his first-ever summer festival run.
It follows the release of his third album – and his most widely praised yet – The Show, which went No.1 in multiple countries, including Ireland and the UK. It's by no means his first post-One Direction chart-topper, either. Heartbreak Weather enjoyed plenty of chart success despite its impossibly unfortunate timing (it was released just as lockdown came into effect around the world in March 2020), while 2017's Flicker scored the No.1 slot on both sides of the Atlantic.
Advertisement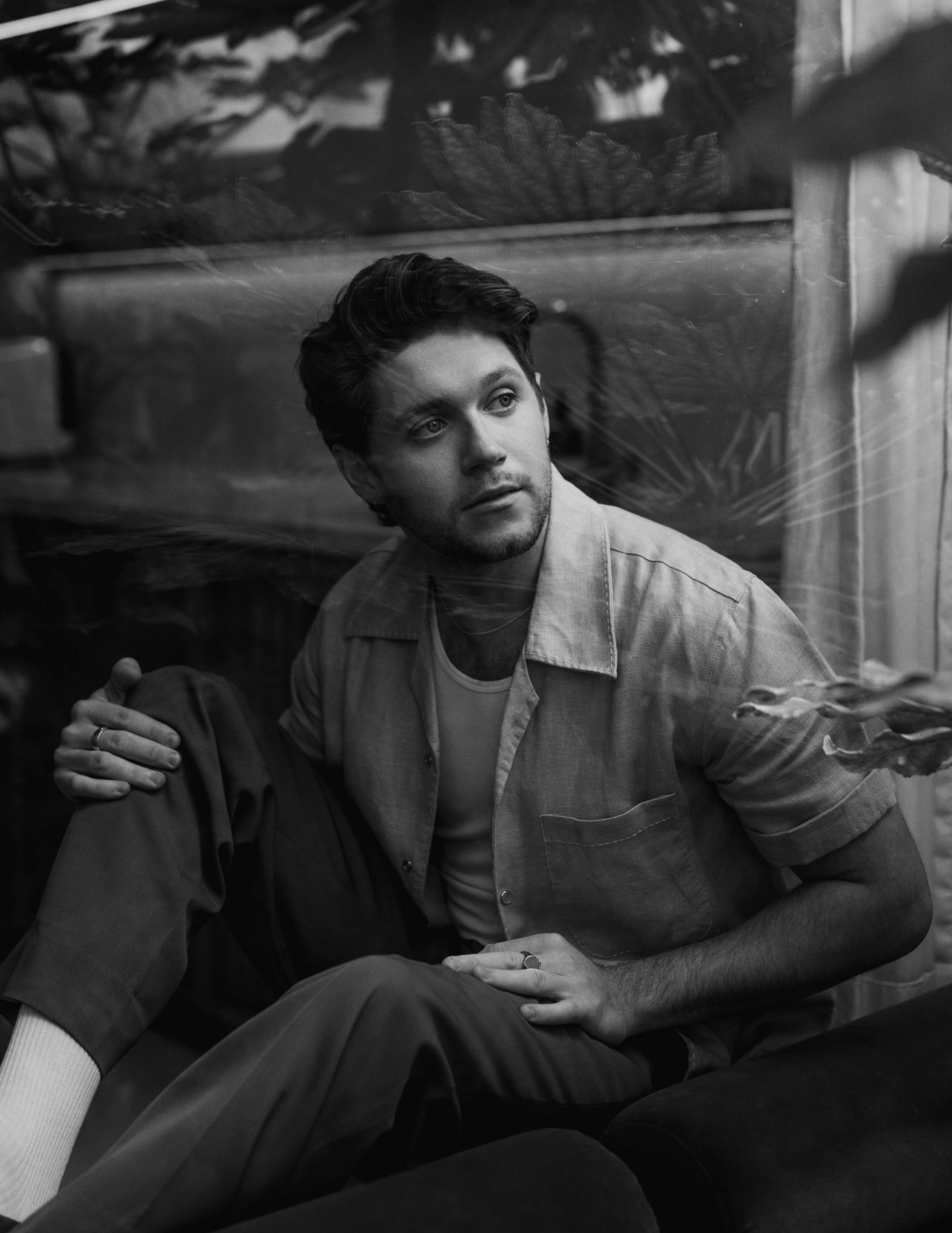 Outside of his own solo music, he's also kept busy on the small screen – as a coach on the hit U.S. edition of The Voice – and around the fairways, as the founder of the Modest! Golf Management company, whose impressive roster includes big names like Leona Maguire and Tyrrell Hatton.
Between all that, Niall clearly isn't doing too badly. But in conversation, he doesn't come across as a  young man driven by unbending ambition and shiny dollar signs. As has been observed by most people who cross paths with him, he's shockingly ordinary, in the best sense of the word. Despite the world-consuming success of One Direction, he appears to have emerged from boy band stardom relatively unscathed – something he attributes to regular slaggings from friends back home.
"It's just Mullingar!" he laughs. "Everytime I go back I'm like, 'Thank God I grew up here.' I didn't realise how lucky I was growing up. All I wanted to do was get out of there. Now I can't wait to go back. It's just the characters, the style of upbringing, the simplicity of life, the school, the football team…
"Having travelled the world, I now realise, years later, how lucky we were to have an Irish upbringing," he continues. "It's the best upbringing you can ask for."
When you reach a certain level of pop-stardom, artists generally belong to the world more than the community they emerged from – yet Niall remains one of the exceptions. Despite currently being based between London and Los Angeles, he ultimately aims to return to Ireland.
"Obviously right now I'm signed out of America, and work with American people – and I moved to England when I was 16," he tells me. "But there will be a period when I will be living here – absolutely, no doubt.
Advertisement
"Maybe as I get older, and can walk around the place!" he adds, laughing. "That would be helpful, to be able to walk down the streets I live on! That's the good thing about London – everyone's so busy."
So navigating his fame is easier on the other side of the Irish Sea?
"Oh yeah," he nods. "Except the Jonas Brothers were playing the Royal Albert Hall recently, and I don't live too far from there. I went to the supermarket when the gig was going on, and walked down the street with my little shopping bag on my shoulder – and bumped into about 10,000 Jonas Brothers fans! That's when it's difficult.
"But apart from that it's grand," he shrugs. "Obviously you might sit in places, and people'll start staring. But most of the time I'm on the Tube, and going around the place – doing stuff. There's just a lot of wearing hats!"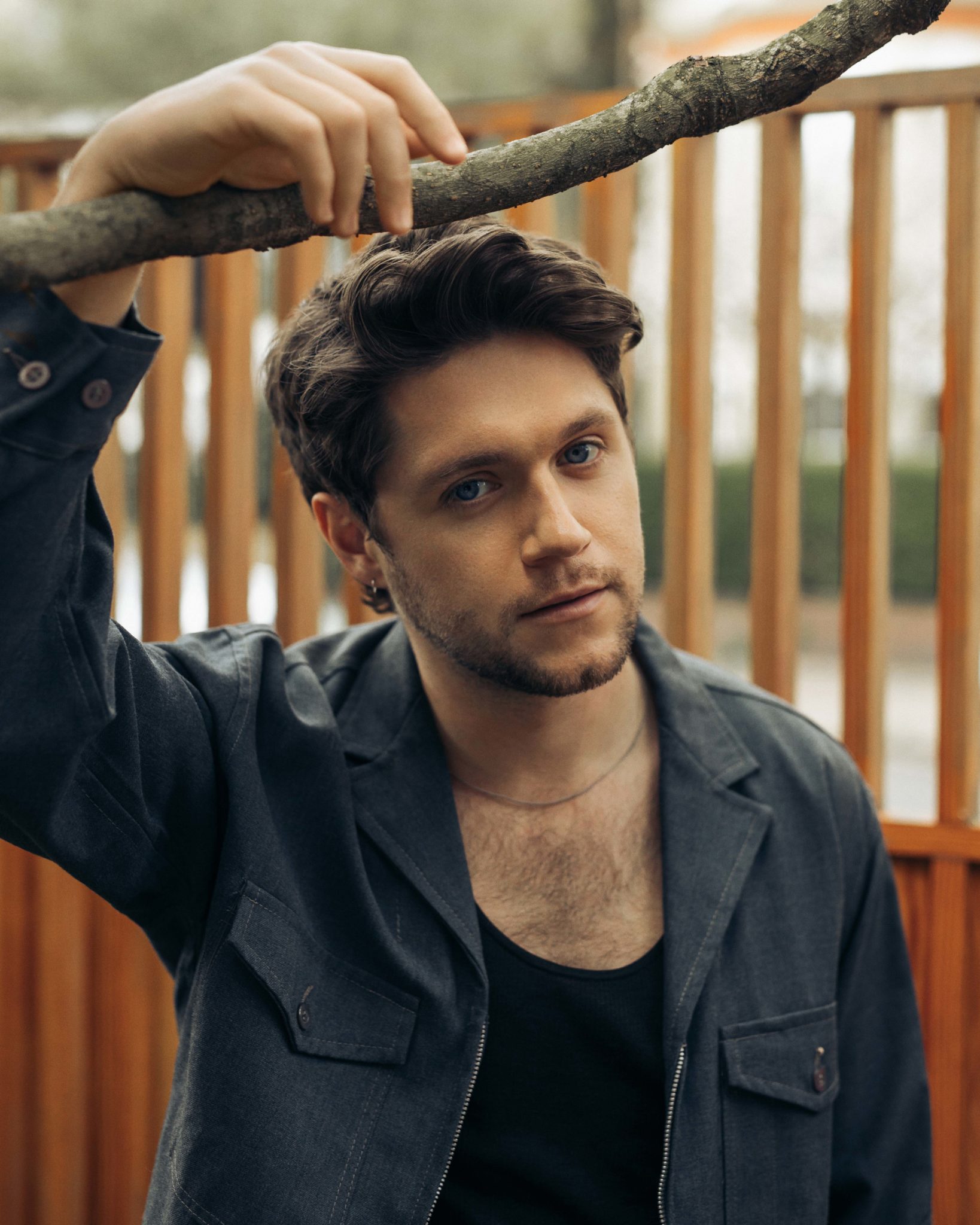 Of course, the demands of stardom, and the relentless pace of the modern music industry, were briefly halted for Niall – and every other musician in the world – with the onset of the Covid-19 lockdown in 2020. The Show was deeply shaped by this period, as the singer-songwriter suddenly found himself with "time to think."
"I think you can hear that in the album," Niall muses. "I can always hear time, when I listen to music. I can go, 'Oh, they definitely spent a bit more time, or a bit more thought, on that.' The time gave me room to manoeuvre, and time to make mistakes. Swim through the dirty water, and get to the clean stuff.
Advertisement
"It's so different from the usual stuff I'd be writing," he continues. "There's less heartbreak, for instance! That allows you to delve into other parts of your brain, and explore other feelings and emotions that you have. That's the biggest difference between the two albums – the last album was literally called Heartbreak Weather. It's a different story now!"
Which is largely down to his relationship – which he's managed, for the most part, to keep private – with his English girlfriend, Amelia Woolley. As such, it's not surprising that there's an overarching sense of contentment running throughout The Show.
"I'm glad that you hear that, because that's the aim," Niall nods. "The single 'Meltdown' is very much that. We go through all of these rollercoasters of emotions, where you go, 'Ah fuck, I'm freaking out!' And then, deep down, you know, 'Just give it a minute – and everything will be okay.'
"'Meltdown' actually came from an interview that I watched with Tom Hanks," he adds. "He was doing a Hollywood Reporter Roundtable, and the interviewer asked, 'If you could give your younger self any advice, what would you say to him?' And Tom Hanks said: 'This too shall pass.' Meaning it will all be good. I was like, 'I'll use that!'
"So if Tom Hanks needs any publishing, he can give me a shout!" he laughs.
Niall admits that he's as prone to being consumed by thoughts that are "not worth overthinking" as anyone.
Advertisement
"I wanted to write a song at 180 BPM about anxiety, because that's basically what it feels like," he says of 'Meltdown'. "Watching other people in my life deal with that stuff as well, it allows you to construct more of an outline of that feeling."
One source of inescapable anxiety is the 24-hour news cycle, which was particularly overwhelming during the pandemic – and ultimately inspired The Show's powerful title track.
"That was written at home, on the piano in the living room that I'd spent everyday in for three or four months," he reflects. "TV there, piano there. All we were watching was the Six O'Clock News. I was like, 'This feels like a movie.' I was just sat at the piano, and I sang the first line – and that was the start of the album for me. I knew that this was what the album was going to be about. Like, 'This is my view on what I think is going on in the world. The ups, the downs, the goods, the bads, the shit…'"
Has he always made a conscious effort to stay clued into what's going on in Ireland and the wider world?
"I've got all the apps!" he smiles. "So I see what's going on. And obviously I'm talking to family everyday, so I know what's going on at home.
"I wouldn't say I'm a super political person," he adds, "but I've got my outlook on things, coming from the place I do – and having been everywhere, and seen different cultures. I like to think I'm cultured. I've seen the way the world turns."
He also admits that the run-up to turning 30 – and the existential crises that often come with it – has had a bearing on his music.
Advertisement
"But the older I've gotten, more people are telling me that their 30s are their favourite years," he points out. "Because you know enough now. You haven't conquered it all, but you know enough about the world to be able to say, 'It's my life now.' I'm excited for that.
"The last time I wrote an album, I was probably 25 or 26," he continues. "And then the pandemic happened, and now I'm nearly 30. They were formative years for me too, in my head. The things that happened in my life, the pandemic… Our lives have changed. We all probably have different views on the world now, and different views on how we live."
Niall's personal philosophy – and, arguably, one of the greatest factors behind his lasting success – is centred around "always trying to live in the moment," as well as embracing a touch of nonconformity.
"I remember always thinking, 'Okay, you do this at this age, and then you do that at that age… But why?'" he reflects. "It's just because you're watching everyone else do it, and that's the way it is.
"I see that as a relatable thing, too," he continues. "There's a lot of people going through their teenage years, and then through college, who are very much like, 'I have to have this done by this age. And if I don't, have I failed that part of my life?'"
So he never felt that sort of pressure?
Advertisement
"Obviously, you come from a small town, where things happen in a certain way," he remarks. "I like that small town thing, but there's also being able to spread your wings a little bit, and do your own thing. And be yourself.
"I missed out on college and things like that," he adds. "I would've loved to go to college. Don't know what I'd be doing now though, that's the only thing!"
But maintaining some degree of normality remains a crucial part of the life he does lead now.
"Obviously I'm very lucky in what I've been able to do in my life, and I know there's things I can do that I wouldn't have been able to do before," he notes. "There's all those kinds of perks that come with it. But day-to-day, I try to live as basic a life as I possibly can. Not 'try' – I just do! I'm too Irish for it to be that elaborate!"
Of course, the glow of stardom was also appealing to Niall from a young age, after an influential Eagles gig at the RDS ("I remember looking at them, thinking, 'I want to do what they do,'" he recalls). He was also raised on a steady diet of Fleetwood Mac, Bob Dylan, Tom Petty and Crosby, Stills & Nash, and "anything from Laurel Canyon in the '70s."
"I actually live around that area now, and that's the reason why," he tells me.
The Show finds him digging into those early influences more than ever, particularly in his approach to the warm, layered harmonies. He also got a chance to slip a bit of his own harmonica playing onto 'You Could Start A Cult'.
Advertisement
"Literally four notes!" he laughs. "There was a harmonica on the table in the studio, and I just started playing it. They were like, 'We can do the real, musical version, or you could just do it.' I just thought it was cool, for such a simple song, to hear my shite playing – it makes it sound more honest, I think.
"I don't even really know how to play the harmonica," he adds. "But I'll have to bring out the aul Dylan neck brace!"
As a music fan first and foremost, he's enthusiastic about the state of the homegrown scene – and showcased some impressive taste and knowledge with his takeover of Spotify's all-Irish A Breath Of Fresh Éire playlist in May.
"Irish music's on fire, and it has been for a while," he asserts. "People are just starting to notice now. Amy Michelle is class – another Mullingarian! I was only listening to her stuff yesterday. She's actually the sister of a good friend of mine, a girl I grew up with.
"And bands like Fontaines," he continues. "That genre hasn't really been heard in Ireland, ever. That's why it's groundbreaking. Obviously there was a punk era, but this is different. And I'm happy that we're leaning into what makes us different."
He also showcased his love for Irish folk music during his visit to The White House this St Patrick's Day, with a performance of 'Spancil Hill'.
Advertisement
"I love all that stuff, especially those emigration-type songs," he tells me. "I'd have listened to them as traddy pub songs when I was a child, and not really listened to the lyrics – because I couldn't relate to it as a 15-year-old. But having done the travelling, singing that last line now, about waking up in California, and realising I'm not at home… I do that, literally! That want to be back, and not being able to do it."
It undoubtedly struck a chord with his host, Joe Biden.
"Yeah, he's definitely proud of the Irishness," Niall nods. "But the overriding feeling was that he was one of those fellas that wouldn't allow you to be starstruck by him. The first engagement I had with him was in a hallway, next to a picture of George Washington, between an Irish and an American flag – and I felt like I was talking to an Irishman. An Irishman with an American accent! The way he spoke to you, and the way he looked in your eye, and the way he told stories, was all very Irish. I was like, 'He could be from down the road!'
"But the whole thing was just bonkers," he continues. "Like we've just spoken about – think of how many talented Irish singers there are at the moment, from Dermot [Kennedy], to Andrew [Hozier], to Fontaines. Any of them! And I got the call up to do that on Paddy's Day, at the White House."
Fresh from that prestigious performance, Niall is embracing the slightly less glamorous settings of fields and parks this summer, for his first-ever festival circuit.
"I've always sort of done the same thing," he notes. "I'd make an album, promote it, and go on a world tour. But this time I was like, 'I really want to do festivals.' When I first started out in this career, I don't think pop music was as big of a thing at festivals, but that's changed now."
Advertisement
Did he get a chance to attend festivals as a punter, before his career took off?
"I went to Oasis at Slane, and I went to Oxegen to see Kings of Leon," he recalls. "I was only 16 or 17. But I love festivals now. I try to go to Glastonbury every year. I just love the vibe, and I love hearing new stuff for the first time in a live setting.
"There's something about live music," he continues. "The amount of times I've bawled my eyes out at festivals! It's that euphoria. It's a feeling that comes over you, that you don't get from listening in headphones. And I love playing live. I love that feeling of looking out at the crowd."
Of course, after his festival circuit has brought him to the U.S., the Netherlands, the Isle of Wight, Norway, Scotland, the Czech Republic, France, Portugal, Hungary and Japan, he'll be capping off his epic run with one of the most eagerly anticipated sets at this year's Electric Picnic.
"Electric Picnic is going to be absolutely mental," he enthuses. "The line-up is class – and it's in the Midlands! I can't wait for it, seeing the Irish crowd for the first time since 2018. It's going to be amazing."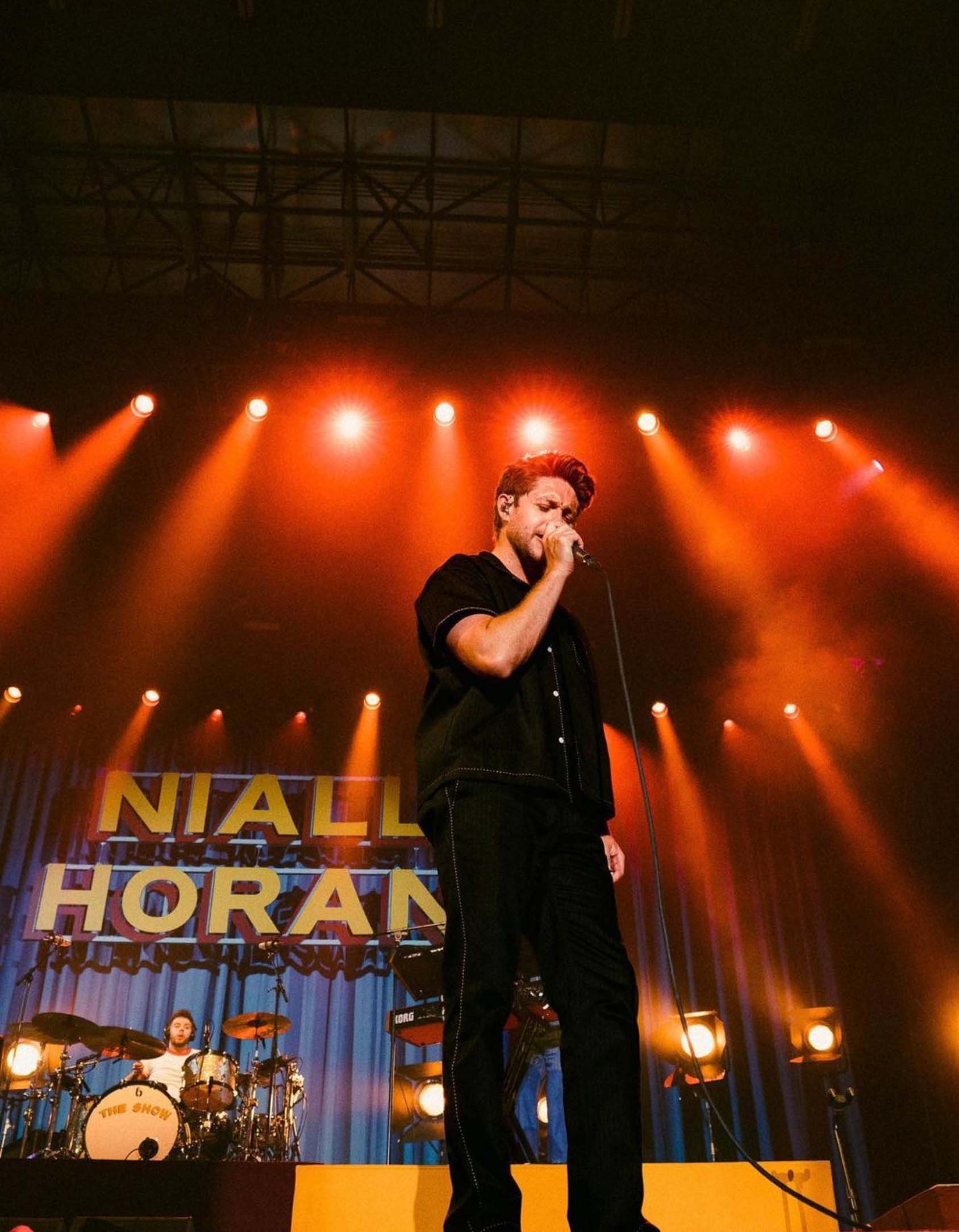 • The Show is out now. Niall Horan plays the Main Stage Electric Picnic at 9pm on Friday, September 1. He also plays the SSE Arena in Belfast (February 20 & 21), and the 3Arena in Dublin (February 23, 24 & 25).
Advertisement
Read the full, extensive Electric Picnic special feature in the current issue of Hot Press: