Listen to some of our favourite new Irish releases of the week below.
Monjola, 'Mama Always Says'
The London-based Dubliner is releasing this incredible single early (it was originally scheduled for 2023) after the track become a huge hit on his support tours with Kid Cudi and Biig Piig in Europe. 'Mama Always Says' adds a fresh curveball to Monjola's unpredictable and genre-blending style. Propulsive drum 'n' bass-style beats provide a frenetic foundation for a clash between beaming electro-pop and alternative R&B. Monjola's melodic topline feels effortlessly natural as he recounts the life lessons his mother passed down to him as he grew up. The hook "Mama always said, kill 'em with the kindness!" is irresistibly catchy, and is sure to be his fans' motto. 'Mama Always Says' was produced by Joe Brown, the in-house producer/engineer at XL Recordings.
Monjola says, "This song was made so quickly, it came so naturally. Joe played me the beat by accident and I went to the booth and freestyled the whole track. It was inspired by my Mum and the morals that she raised myself and my siblings on."
The Cope, 'End of Time'
Dublin/Berlin based electronic duo The Cope (David Anthony Curley & Joe Furlong) have released their self-titled EP with the hypnotic, powerful new single 'End of Time'. The track is a meditation on the doubt that can form in the most intimate of relationships, and the accompanying music video is the final in a trilogy accompanying the EP, developed in collaboration with acclaimed writer/director Jamie Delaney.
Advertisement
"End of Time was the first track we wrote from the EP," The Cope explain. "Initially written as a simple four chord song on the Fender Rhodes, the addition of Roland 808 and 909 drum machines helped to inform the direction of our overall sound. We built upon the beauty of the Rhodes part by doubling it with deep and rich sounds from a Moog One. Lyrically, the individuals must navigate feelings of loss, cope with grief and the resulting impact on their mental health as their paths move in different directions."
amy michelle, 'patience'
Following the release of her debut EP is that all there is? earlier this year, one of Ireland's most intriguing new artists returns with a new offering. 12 months since her debut song 'the bottom of the well' infiltrated alternative ears, 'patience' is another inviting step into her instinctively curated world awash with a purple hue. Subtle power and determination mingle with the otherworldly for another scorcher. The video was directed by Max McLachlan with the concept devised by amy after seeing the original performance of the puppet, Eko.
"The song deals with trying to navigate a difficult friendship or relationship between two people," amy explains. "Despite the unconditional love they have for each other, they are both reflecting a bewildered frustration of unresolved issues within themselves onto one another, causing immense hurt and pain. Perhaps you are my person, but now just isn't the right time? Perhaps with a bit of trust and patience, our paths will cross again? I wrote and recorded this song during the night about a year ago, in my room back home."
Just Wondering, '3000'
Advertisement
The indie-pop trio are back with yet another banger that sticks in your head long after the first listen. The Dublin outfit released their first track of 2022 earlier in the year with the ultra-addictive 'idk, maybe' via Lower Third, but '3000' builds on their rich tapestry of captivating electronics. Pastel pop, buoyant indie and infectious earworms; the single has it all. Plus that all-needed elements of playfulness and fun, which they've perfected. Wale Akande, Jack O'Shaugnessy and Adam Redmond fuse facets of fred...again, 49th & Main, Four Tet and more for an epic follow up to 'Just My Luck'. Their path in 2023 should be lined with even more exciting projects and (hopefully) gigs. Check out the brand new video below, featuring colourful graphic billboards.
The Frames, 'Fitzcarraldo (live from St. Patrick's Cathedral)'
Dublin Simon Community and Collective Films have shared a spellbinding version of The Frames performing their 1995 song 'Fitzcarraldo' live from St. Patrick's Cathedral. The song is taken from the upcoming vinyl album The Busk Record. The track itself is inspired by the movie Fitzcarraldo by Werner Herzog, where a man is on a journey and he goes down the wrong river and gets caught in the rapids and realises the only way to correct his course is to pull the ship over the mountain.
"He's mad enough to give it a go, and he manages to enlist the help of the local native tribe and they pull a ship literally over a mountain and put it into the next river," Glen Hansard of The Frames says. "Now the mad thing is they did it in real life. That's how The Frames at the time felt. We were dropped from Island Records, and it felt like a real heartache and the only way to do this was to dig so deep into oneself and to have that 'I'll show you,' kind of spirit. We made that record, got signed to another label, and that record was a great success. So the song is really about digging, digging, digging down deep."
Krea, 'Last Day of the Year'
Following the release of her serene debut single 'September Sun', Karen Cowley from Wyvern Lingo (aka Krea) has shared intimate offering 'Last Day of the Year'. Opening with warm piano chords, Krea's beautiful vocals introduce the track with minimal production or interference. Gentle percussion and soulful harmonies gradually enter the fore, but the single predominantly amplifies Krea's lush vocals and vulnerable lyricism.
Advertisement
"Sometimes it feels like the rest of me / Or the best of me / Got left behind / But I can't promise if you saw me / You would know me at all," she sings. The track speaks of trying to move on in life, but also a yearning for your homeland around Christmastime. Sonically, it's like winter comforts mixed with honey. Karen wrote the track while stuck in Berlin, worrying during the lockdowns that she'd never get home to Ireland.
Chósta & Fears, 'Honesty'
Donabate native Conor Kelly (Chósta) is gearing up to release his debut album Twilight Transmission in February 2023, and has shared a collaboration this week with Constance Keane of M(h)aol and electronic solo project Fears. The Irish electronic producer and artist makes music inspired by his coastal surroundings. 'Honesty' opens with a radio tuning, before Keane's ethereal, warped vocals are introduced. Crackling soundscapes and a piano melody create an otherworldly, haunting ambience. There's an intensity at the core that we're really loving - whoever's idea it was for these two to team up is a genius. Two Cancers joining together in harmony, you love to see it.
Damien Dempsey, 'Failte Abhaile (Welcome Home)'
The Lion of Dublin has dropped the new Christmas song via Believe Records, with all proceeds from the track going to Focus Ireland. The powerful track reaches out to the Irish diaspora and invites them to return home for Christmas. It was written by Damien Dempsey, long term musical collaborator and producer John Reynolds and Gary Brown. 'Failte Abhaile' is described as "a true Irish welcome. A welcome home for one and all for Christmas." Thus, the lyric include references to places in the North, South, East and West of Ireland, highlighting the Failte that awaits Irish people in all their individual counties.
Advertisement
Maverick Sabre, 'I Need (Mav's Version)'
The London/Irish soul musician's debut album, Lonely Are The Brave, was a roaring success, arriving at number 2 on the UK official album charts and now a certified Gold record. Since then, Maverick has undergone a bold and inventive evolution as an artist, into a visionary and melodic songwriter. This year, he's regaining ownership over an album he made no royalties from by re-recording the project as 'Mav's Version'. His new, fresh version of 'I Need' retains the brassy vocals that launched him to fame under the wing of Plan B, with stunning, gospel harmonies and a maturity well beyond his years as a New Ross teenager.
Marie-Thérèse, 'LUNA'
The Dublin solo artist has released an exciting new single today, with tones of Iggy Pop, David Bowie, St Vincent and Anna Calvi. Marie-Thérèse is recording an album with producer Stew Jackson (Massive Attack) in Bristol, which is due for release in summer 2023. 'LUNA' follows her 'Saint Mary a Sparklehorse' cover featuring Jason Lytle of Grandaddy, which received support from both Iggy Pop and Marc Riley on BBC6 Music, Dan Hegarty on 2FM, Fiachna O'Braonain on RTE Radio 1, Radio Nova and more. 'LUNA is released independently on her own label PXXI Records, with all proceeds going towards Neuroendocrine cancer research.
"Iggy Pop, a Luna eclipse and the Irish Gaelic language somehow all exploded together in my mind and on my fingertips when I picked up my vintage Hofner Galaxie guitar," Marie-Thérèse said. "In the studio I felt totally possessed by Iggy and driven by some wild desire to hear him sing in our mother tongue".
Advertisement
Strawboy, 'The Great Insomniac'
Songwriter and producer Ciarán O'Rourke is exploring esoterica, folk wonder and radical mystery with his Strawboy project. Working from his studio on the tidal island of Omey in the west of Ireland, his work is deeply researched, delving into mystical religions, myth and folklore. 'Lady Lucia' is an experimental track about Lucia Joyce, daughter of writer James Joyce, a successful dancer in 1920s Paris who suffered from mental illness. Using electronic and folk iterations, the song gradually comes to life with '80s lo-fi vocals.
In the song, we are the audience at a theatre as Lucia performs a modernist dance, which becomes a frenzy as she channels maligned women from history and myth. She struggles against her demons and the theatre shakes and crumbles around her, until finally rising up above the wreckage. It marks the first single from Strawboy's upcoming album Ithaca Regained.
Whenyoung, 'Unchained'
'Unchained' follows September's comeback single 'A Little Piece Of Heaven' from Limerick's Whenyoung, which marked the alternative duo's first new material in over two years - and recent follow-up 'The Laundress'. The indie pair's second album, Paragon Songs, is set to arrive in full on April 7th via AntiFragile Music. 'Unchained' features beautiful, otherworldly vocals against a warm percussive backing, which eventually swirls into a crescendo. "I've been sitting for you quietly like some disenchanted muse / I've been framed to those emotions / I've been tarnished, I've been bruised," vocalist Aoife Powers sings on the pre-chorus.
"'Unchained' was written about a time when I was being made to feel like I was not enough as I am," Powers says of the track. "I felt cramped, stunted, and in turn, obsessed with my weaknesses. Leaving this situation allowed me to regain my self-esteem and release the defensive layer I had used for protection."
Advertisement
James Vincent McMorrow, 'At Christmas'
The Malahide singer-songwriter has unveiled a moving festive single just in time for December, only a few months after dropping new album The Less I Knew via Faction Music. "At Christmas I miss you the most / It's so hard to be, be on your own / Just know that wherever you are I'll keep you close / At Christmas, I miss you the most," he croons, over minimal instrumentation, save for a ukulele melody. Gradually, gospel-tinged harmonies are introduced to support McMorrow's husky vocals. It's a simple song full of heart, yearning and adorable warmth. Strong, simple and stunning for the frosty season, gathered around the fire with loved ones.
JYellowL, 'Bitter'
Following on from recent single 'Yup Yup Yup x3', the Kildare-based hip-hop sensation returns with a new banger. With a hard-hitting trap-influenced beat, Yellowman's fast flow and clever wordplay once again showcase his undeniable flair and talent. "We don't wanna bleed we're getting fed/I jump on the beat and sever heads/Listen, honestly it's effortless." His confidence works perfectly with the intensity of the beat, declaring: "Me, I just drowned the aux and they're all biddin'/They frowned upon this kind of confidence/I wound 'em up and now they're all bitter." Delivering anthem after blistering rap anthem, the Nigerian/Jamaican/Irish star is keeping us waiting for a bigger project, following his incredible debut 2020 DIVision. 'See Me Finish', 'Body Bad', 'Appetiser (feat. Antigoni)' and 'Ladies Night (Freestyle)' paved the way for 'Yellow SZN', and we can't wait to see even more impactful results.
Etaoin, 'Western Wind'
Out now via Made Records, the London-based Irish-born musician has shared a moving new track, having just released her second EP. On 'Western Wind', Etaoin lays it all on the table, using the warm tone of her voice and just an acoustic guitar. The stripped back sound of 'Pale Damp Cheeks' and 'Bedroom Walls' can be heard on the new single, another story of heartbreak and harrowing loss. The rising artist penned 'Western Wind' two years ago on Irish soil during the winter time, at 2am on the kitchen floor. She had experienced her first real break-up that year.
Advertisement
"I was sat there on the tiled floor thinking about how he wasn't going to wish me a happy Christmas this year," Etaoin recalls. "We hadn't spoken in months after we called things off and I was beginning to accept that he wasn't coming back." The song is about finding the light again, urging listeners to get comfy as the year comes to an end and forge hope for new beginnings. "I was beginning to look at the end of the relationship as an opportunity to grow and learn, rather than just the fountain of confused hurt that I thought it was for so long. It changed me for the better and made me understand that sometimes people don't stay even though they want to. And that's okay."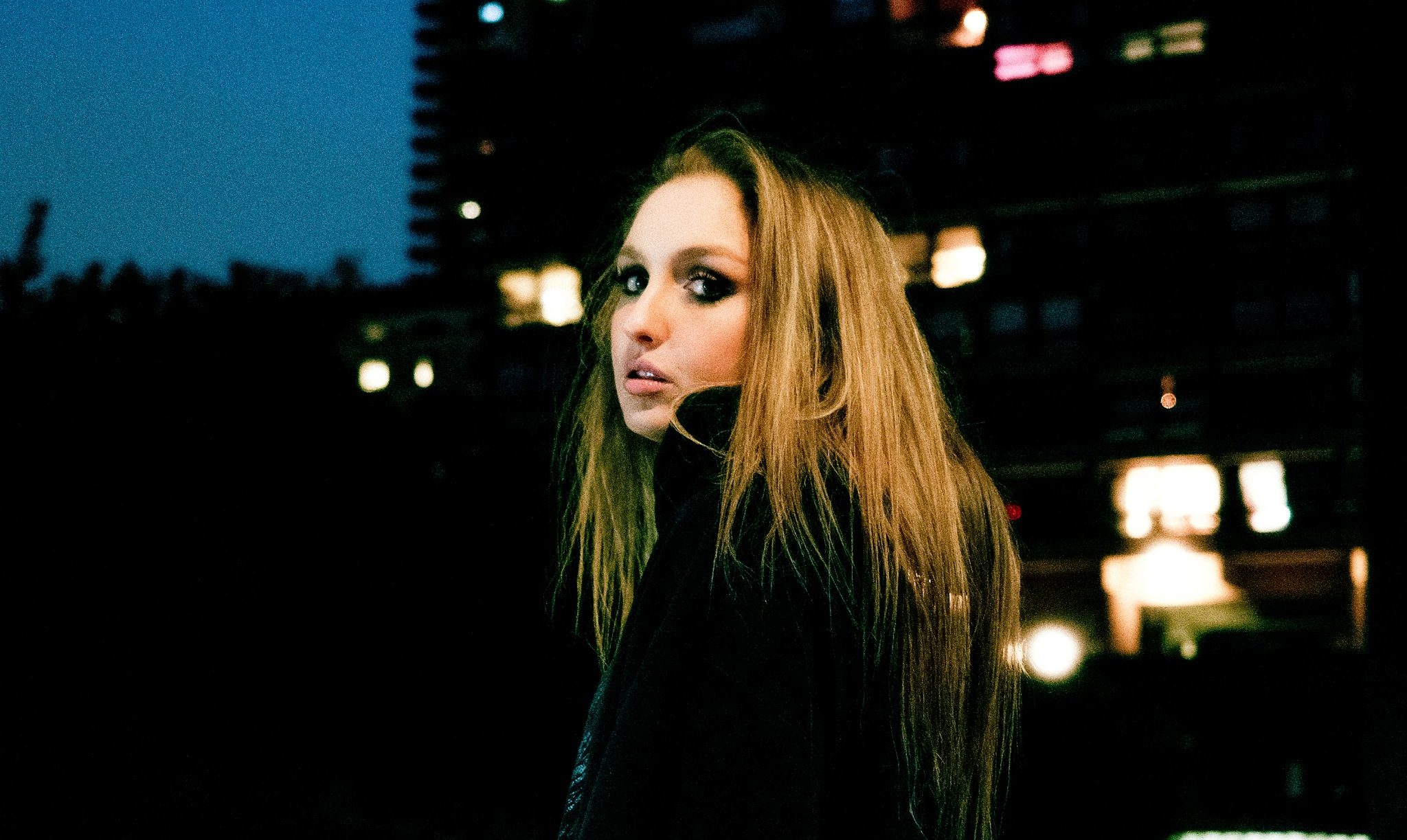 UNQ, 'Myself'
Having shared 'In or Out' earlier this year, her only other single, UNQ returns with the up-tempo 'Myself'. The Nigerian/Irish artist is heavily focused on fusing Afrobeats from her Hausa heritage with contemporary R&B, and the finished product is undeniably addictive. The song traces empowerment, self-love and independence with charisma and honey-smooth vocals. With lush embellishments in the form of beats and electronics, UNQ's voice isn't overpowered, but the decorations around her slick tone are just as exciting. "If I don't hold myself, then I be falling, falling deep / Who's gonna know me like I know myself? / Who's gonna teach me like I teach myself, if I say you then I don't love myself." Having taken a hiatus after 'Tried' was released in 2020 to focus on her craft and life experienced, UNQ sounds better than ever.
Layzee Gold, 'SLEEPING ON MY FEET'
The indie-pop group from Wicklow are fast accumulating streams with their warped electronics and TikTok brand of weirdly confessional lyrics. Their new single is a break-up song that urges a partner to return to them during the Christmas period. "I need to come back down, you're all I had/I fucked up bad...in the snow I'm here alone/I'm sleeping on my feet/I can see your smile only on my screen/I'm feeling incomplete/didn't take much time for you to press delete." With festive bells, a simple guitar melody and polished production, it's all emo feelings, catchy phrases and diaristic declarations of regret and love. Sam Ali performs piano and 'Ooh's on the track, according to their Instagram. Their debut EP, Can't Sleep, is on the way from the act, featuring Jamie Nolan and Philip Nolan.
piglet, 'discreet'
Advertisement
The project of Irish songwriter and producer Charlie Loane, has released his new EP, seven songs via Blue Flowers. 'discreet' opens with a simple acoustic guitar and lo-fi vocals before supportive percussion kicks in. "What you mean by discreet is a fear of discovery," he sings before rich brassy electric guitar riffs are brought into the mix. It's a slow burner of a tune from the EP, but means a lot. It feels like piglet bares his soul on each EP track, finding a lovely, unique niche in a saturated indie/alternative market. He's unvarnished, earnest and hugely exciting in terms of both production and the subject matter he explores, often emphasising the experiences of queer people.
half·alive featuring Orla Gartland, 'Never Been Better'
Conditions of a Punk, the second album from the Long Beach, California band, is out now - featuring a track with Dubliner Orla Gartland. Opening with twinkling sonics and playful guitar riffs before a commanding beat starts off, "Hey you, what you been up to? / You asked me last night / You said it looks like I'm living my best life / I said never, I've never been better 'cause that's what it looks like / I didn't wanna change your mind," Josh Taylor begins, before Gartland's ethereal voice joins the chorus. "Could you tell me how it feels, living in the highlight reel?" she sings, her vocals blending perfectly with Taylor's strong tone. They're an indie-pop collaboration made in your dreams, and the ultra-talented Orla elevates the song to new heights.
HousePlants, 'Sweets & Cursing'
Taken from Paul Noonan and Daithí's brilliant new Seaglass EP (out today), the seven-minute track gradually builds in warmth and textures, with the mantra: "I'll slay demons for you, I'd give up sweets and cursing" echoing throughout. There's such a beautiful richness and comfort within the effervescent electronics and steady drum beat, it pulls the audience in with every note. The EP acts as a mini follow-up to their Choice Music Prize nominated debut album Dry Goods. Never in a rush, the loving nature of the words pair wonderfully with the synths.
Advertisement
"Having made the album during lockdown mostly in our respective bunkers, it was a joy to finally play shows and share the thing in its natural habitat. The pants-splitting, tent-shaking, sinew and bone of it… More tunes happened as we went through the summer. And here they are," explains singer Paul Noonan. Don't miss your chance to see the band live in Dublin, Galway and Limerick before year's end.
Bloodz Boi & EDEN, '180'
Beijing-based underground rapper and vocalist Bloodz Boi has teamed up with Dublin electronic sensation EDEN for a new single. While he has teamed up with the likes of Organ Tapes, Darcy Baylis, YVNCC and Mixed Matches, trying out a multitude of new styles, he sounds epic with EDEN, who recently dropped his enrapturing third album ICYMI. Beginning with audio snippets, the Irish producer's warped vocals mingle with swirling background noise and layered synths before China-based Bloodz Boi starts rapping over a laidback, lo-fi beat. They're a force to be reckoned with as a duo, fusing emotional messaging with hip-hop, trap, dance and electronic genres to defy expectations.
PureGrand, 'Logical Reason'
Taken from False Starts: Complete, the album, Luke Faulkner has unveiled an '80s-infused banger full of confessions and nostalgia. The Dublin born musician, visual artist, producer and photographer makes fine use of clever synths and layered vocals for power pop and indie melodies at its best. "I don't like being trapped in a cage," he says. "It's time I got off this fence 'cause, every time I get a little bit close / I lose a little big of self control / old feelings start to take over / I fade away." He's trying to heal from old wounds, but will he find escapism? The rising star is raw and unfiltered lyrics-wise, and we love him for it. 'Logical Reason' is a song that needs to be heard live, so hopefully he announces some Irish gigs soon.
Advertisement
Basht., 'Tomorrow'
Following fellow 2022 singles 'RCKNRLLA.', 'Never Love.' and '456.', the Dublin rockers return with a down-tempo number that puts emphasis on the storytelling at the heart of the single. "If I told you I was leaving, you'd have never let me go...and if you don't want me around, just say the words and I'll understand." With just an electric guitar riff and light percussion supporting him, Jack's vocals sound incredible as he puts weight on his lonely, powerful but relatable words. Formed during the depths of Ireland's Covid-19 lockdown, BASHT. (comprising Jack Leavey, Sam Duffy, Louis Christle and Luke O'Neill) have already cultivated a dedicated following on Dublin's live music scene. The guitar solo and faster paced drums later on in the track are a highlight, showing they mean business by cutting through the bedroom pop market and going against the grain.
Fiona Harte, 'What This Is Like'
Joining the ranks of 2022 singles 'Permanent' and 'Is There Something?', the Northern Irish singer-songwriter sounds stunning on 'What This Is Like'. Featuring spine-tingling vocals, cautious piano melodies, twinkling acoustic notes and a strong brass section, the gem of a song is full of love. Armed with poetic wordplay on everyday vignettes, like "watching repeats of my favourite show", her ambrosia tone demands to be listened to. The Tyrone native will hopefully give us more music in 2023, and we'll be patiently waiting. The influence of Joni Mitchell, Amy Winehouse, Dolly Parton and Kacey Musgraves are apparent, it's easy to see why she was chosen as Panart's top four songwriters of the year.
Molly O'Mahony, 'Remember To Be Brave'
Advertisement
After a decade living in Dublin and playing in the band Mongoose, Molly O'Mahony returned home to West Cork, refining her craft and ruminating about her time spent in the capital during the 2010s. Her excellent debut solo album, The House Of David, lurches from innocence to experience as she recalls battles fought, friendships forged and hearts broken. Released on Bandcamp a few weeks ago, the gorgeous project is now on streaming services. 'Remember To Be Brave' is the phoenix-rising-from-the-ashes finale, the bruised-but-wise O'Mahony advising, "Remember kindness is king / And if you don't stray away from bravery, compassion will find its way in." It's a star conclusion.
Goldie Bron$on & R.L. Beats, 'True Colors'
Young beatmaker R.L. Beats has teamed up with Cork-based hip-hop artist and producer Goldie Bron$on on a new single. Having initially built up a reputation as Sean Sutton, the singer-songwriter continues to expand his musical horizons under his new moniker. As well as genre-blending collaborations with several producers, he's also been gaining traction through both his busking and his online platform, where he shares stunning acoustic covers – and has already been earning comparisons to the likes of Dermot Kennedy. "So won't you call me when you're lonely, no I need someone who knows me," he sings in warped tones on the hip-hop-influenced track, that has flickers of Kanye West and Kid Cudi.
Banba, 'Night Drive'
The experimental electronic music project from Gav began in the Dublin mountains. Formed in early 2020, Banba mixes a multitude of genres, blending sonic textures and psychedelic layers by manipulating samples and collaborating with other artists. 'Night Drive' has a down tempo groove that charts the almost-comedown feeling of calmness and serenity and introspection that often happens on a solo night drive through the city or chatting to someone. It's simultaneously enchanting, hypnotic and slightly joyful, telling a story using just electronic flourishes.
Listen to the full playlist below.
Advertisement