Listen to some of our favourite new Irish tracks of the week below.
Rejjie Snow, 'Oreos'
Originally hailing from Dublin, Rejjie Snow always felt he always stood out. Beyond the fact he rapped in a country that lacked a vibrant hip hop scene, he never quite fit in with his friends and family either. "I'm still the one who's a bit goofy and different from everybody else," he affirms. "People always said I was odd, so I turned into the 'Black Sheep'. I use those differences to my advantage though. Things like my ADHD became superpowers, not weaknesses." Find 'Oreos' on his new album, Baw Baw Black Sheep.
JYellowL, 'Pick Up The Pace'
JyellowL shows off his flow in this fast-paced new track, the first from the rapper following his album 2020 D|Vision. 
Advertisement
Shane Codd, 'Always On My Mind'
Following his smash-hit debut single, 'Get Out My Head' – which has amassed over 125 million global streams to date – Shane Codd returns with 'Always On My Mind', packed with the trademark vocal-laced, piano-driven energy that made his first single so special.
Blue Fish Diamond, 'Song for Love'
To help celebrate the announcement of their new album, Frozen Stars on the Night (October 28), Dublin indie folk band Blue Fish Diamond have shared 'Song For Love'. A dreamy number reminiscent of a Burt Bacharach classic, the track takes influence from the likes of Leonard Cohen, R.E.M., Paul Simon and Neil Young. A new delicately harmonic and refreshing take on a staple genre, produced by Gavin Glass in Orphan Recording studios.
Rushes, 'Funds'
From the small, rural town of Skibbereen, Co.Cork comes rising alt-pop sensation Rushes. Exuding iridescent sound and style, he blends sensitive songwriting with inventive melodies to produce ambient styles with eager, soulful vocals and cutting-edge hazy electronic sounds.'Funds' was written during a period when Rushes was working tirelessly on music, uncertain of whether it would see the light of day. We're thrilled it did.
DYVR & HAVVK, 'The Others'
Advertisement
Lo-fi, and high-impact,'The Others' –featuring Irish alt-rock trailblazers HAVVK – is full of winkling synthesiser melodies and steady heartbeats of percussion. The determined thump-thump-thump gives the listener the sense that their heart is beating in their throat, injecting the song with a kind of anxiety, while the synths and vocal lines map out imaginative melodies.
Soda Blonde, 'The Dark Trapeze'
This belter makes it clear that Soda Blonde have saved the best for last. Irresistibly catchy and endlessly versatile, the track comes from the alt-pop quartet's sublime debut album, Small Talk (out today), and it's one of the record's high points. Faye O'Rourke's ragged, raw vocals pair with darkly satirical lyrics.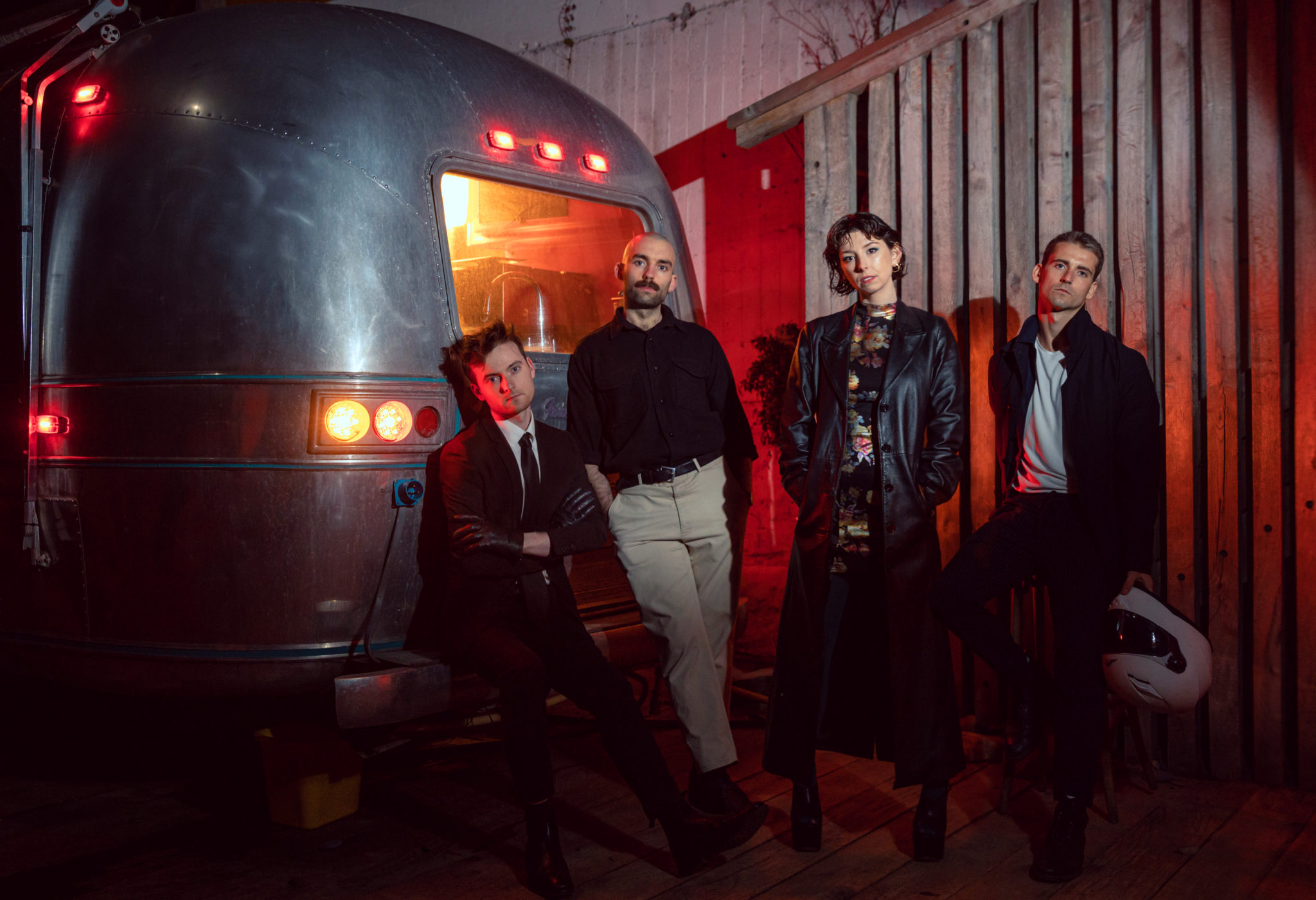 Inhaler, 'Slide Out The Window'
Inhaler's debut album It Won't Always Be Like This, out today, shows the band's significant range. They seemingly have nowhere to go but up, and this track is one of the highlights.
Elkae, 'Wrong Side Of Love'
Advertisement
Taken from her new EP, Girls Like You Like Me, this is an anthemic pop track that sees the rising singer-songwriter influenced by the likes of Fleetwood Mac.
Ciaran Lavery, 'I Love The Inevitability of Death'
This is the second single Lavery has released from his upcoming EP Happiness, a body of work that delves into the pursuit of happiness and what it means to get there. Lavery has always been keen to break from preconceptions of what it means to be an Irish sing-songwriter and takes inspiration from artists like Mitski, Bjork, Thom Yorke, and The Beastie Boys.
Conor Marcus, 'Love You Again'
With a broad range of influences from KiD RAiN to Bruno Mars, Marcus' style ranges from melodic pop and rhythmic beats, blending catchy lyrics with slick production, to slower piano based moods and emotions. The Voice Kids UK star's latest single, 'Love Me Again', cements Marcus as a young man making waves.
Claptone & James Vincent McMorrow, 'Wake Up'
Ahead of Claptone's album release, the German DJ has shared a new single, called 'Wake Up'. The house and garage-layered inspired track features the husky and soulful vocals of Ireland's own James Vincent McMorrow.
Advertisement
Ali Comerford, 'Coming Home'
Ahead of the release of her debut album, Knots, on July 29, classical-violinist-turned-folk-singer-songwriter Ali Comerford presents her most compelling offering yet, with 'Come Home'. Full of regret and longing, it's a tender taste of what's to come on her full-length project.
Tommy Tomad and DJ Dacosta, 'Middle'
Louth artist and member of Afrobeat collective TFCLIQUE Tommy Tomad dropped 'Middle' earlier this week, and it couldn't have come a moment too soon. The hot new dance track is a make-you-move collaboration with DJ Dacosta.
Zali, 'We Are Not Alright'
Harking back to classic 90s R&B, Zali delivers an impossibly sleek vocal on this stunning new single.
Advertisement
1000 BEASTS X Célia Tiab, 'NYCBB'
1000 Beasts is the alias of Cian Sweeney, an Irish producer/artist who collaborates with different artists on every track (they are the "beasts" behind the name) to make soulful, indiepop & hip hop inspired tracks. Here, he collaborates with Celia Tiab of Soft Boy Records for a smooth, sexy neo-soul offering.
Listen to the playlist below.